Nikon released the J2 mirrorless camera on August 9, 2012, less than a year after it debuted the CX mirrorless system with the introduction of the Nikon 1 J1 and V1. Along with the J2, Nikon also released the 1 Nikkor 11-27.5mm f/3.5-5-6 zoom lens, a very compact lens to complement the J1/J2 cameras. In this review, I will go over the features of the camera, talk about its pros and cons and compare it to other mirrorless cameras such as Sony NEX-series, Canon EOS M and Olympus OM-D E-M5.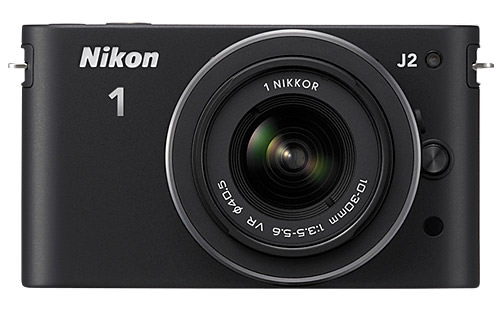 While the J2 is supposed to be an update to the J1, Nikon changed very little in the camera as can be seen from the comparison below. The sensor size, AF system, camera design (for the most part) and size stayed the same. Nikon made some minor upgrades to the LCD, changed the front plate from aluminum to magnesium alloy for extra durability, added more funky colors and reduced the price of the kit to $549, which is $100 below what the J1 launched at. Looks like the J2 is what the J1 should have been when Nikon introduced it to the market. Let's take a look at it a bit closer…
The Mirrorless Market and the CX Sensor
I analyzed the mirrorless market, why Nikon released the 1 series cameras and what the CX sensor is all about in my Nikon 1 V1 review. I won't be repeating the same thing in this review, so I highly recommend that you check it out.
Nikon 1 J2 Specifications
Sensor: 10.1 Megapixel CX-format (2.7x crop factor) CMOS Image Sensor
Sensor Size: 13.2mm x 8.8mm
Image Processor: EXPEED 3
Mount: Nikon 1
Storage: 1xSD (SD, SDHC and SDXC Compatible)
Aspect Ratio: 3:2
Image Format: JPEG, 12-bit Compressed RAW
Video: Full HD at 1080/60i, 1080/30p, 720/60p (16:9 aspect ratio)
Slow-Motion Video: 400fps @ 640×240 and 1200fps @ 320×120
Autofocus: Hybrid Autofocus with up to 135 Focus Points
Subject and Face Tracking: Yes
ISO Sensitivity Range: 100-3200, expandable to ISO 6400
LCD: 921K-dot 3″ LCD Monitor
Ports: Built-in HDMI and USB
Exposure Scene Modes: Portrait, Landscape, Night Portrait, Close-up and Auto
Shooting Modes: Still Image, Smart Photo Selector, Movie, Movie Slow Motion and Motion Snapshot
Exposure Modes: Programed Auto (P), Shutter Priority (S), Aperture Priority Auto (A), Aperture Priority (A), Manual (M) and Scene Auto Selector
Picture Controls: Standard, Neutral, Vivid, Monochrome, Portrait and Landscape
Active D-Lighting: Yes
Dust-Reduction System: Yes
Electronic Shutter: Yes, Up to 1/16,000 sec
Flash Sync Speed: 1/60
Built-in Intervalometer: Yes
Continuous Shooting Mode: Up to 5 FPS in standard mode, up to 10, 30 or 60 FPS in electronic [Hi] mode
Metering Modes: Spot, Center-weighted and Matrix
Focus Modes: Auto (AF), Auto AF-S/AF-C selection (AF-A), Single-servo AF (AF-S), Continuous-servo (AF-C), Full-time Servo (AF-F), Manual Focus (MF)
Battery Life: 230 Shots (CIPA)
Dimensions: 4.2″ x 2.4″ x 1.2″ / 106mm x 61mm x 29.8mm
Weight: 8.3oz (238g)
Detailed technical specifications for the Nikon 1 J2 are available on Nikonusa.com.
Camera Construction and Handling
The Nikon 1 cameras are built to be incredibly small and lightweight. The Nikon 1 J2 is only 106x61x29.8mm in size – even the smallest Nikon D3100 DSLR is much bulkier and thicker than this camera, measuring 124x97x74mm. Weight-wise, the J2 is only 4 grams heavier than the J1 and about 60 grams lighter than the V1, while the same D3100 DSLR weighs 455 grams. Here is a side by side comparison image between the two: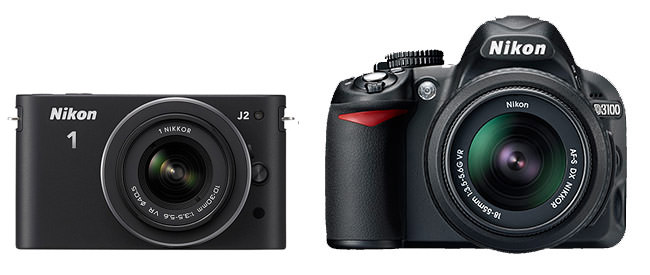 This is how the smallest Nikon DSLR fares against the J2. Any other Nikon DSLR, especially something like D800 looks and feels just massive in comparison. When compared to the mirrorless competition, the J2 is pretty comparable in size and weight (aside from the Sony NEX series camera bodies that are more compact and offer richer specs + less weight). The battery used by the J2 is compact and lightweight and offers a decent battery life of 230 shots. Nikon kept the same battery type on the J2 as on the J1 and will also probably use it in future versions of the camera.
When it comes to camera build and construction, the Nikon J2 is built quite well. The camera body is mostly made from metal (front cover, mount and mode dial) and plastic (camera rear, battery door and pop-up flash), with a nice paint finish. Speaking of paint, as noted above, the J2 is now available in two more colors – Pink and Orange. The camera is not weather sealed and has no dust protection like some of the advanced DSLR cameras. As for handling, Nikon engineers did a poor job with the design – the camera lacks a grip and could easily slip out of your hand if you do not hold it tightly. Nikon should have added at least the same vertical "bump" from the V1 on the front of the J1/J2. The deeply recessed grip on the NEX-5n and other NEX-series cameras feels much better in comparison.
Just like the J1, the J2 also lacks an electronic viewfinder. Coming from the DSLR world, I really dislike composing images by looking at the back of the camera. Unfortunately, there is no option for adding a viewfinder to the J2, which puts it at a disadvantage when compared to the competition from Sony and Olympus. This alone makes the J2 look more like a point and shoot rather than a serious interchangeable camera for me (especially after handling the V1). So if you are considering buying one of these to complement your DSLR, keep this in mind.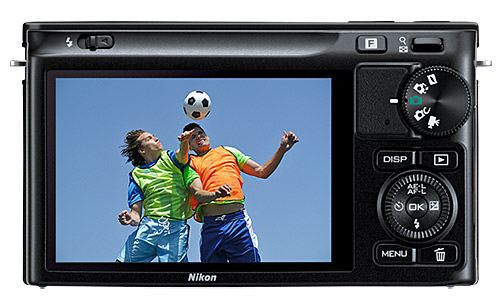 As for the button placement and camera layout, Nikon has done a good job overall (for a basic camera), although I do have a couple of complaints. Let's start from the back of the camera. Most of the back buttons are where they should be and access to the important camera functions is provided with a very minimum number of extra and unnecessary buttons, which is good. Once I got used to the controls, operating the camera was easy. The function (F) button on the top of the camera does not get used as much, so it does not bother me. The up/down switch right next to it is very clever – it is used for zooming in/out during playback, changing aperture/shutter speed in various modes and for manual focus.
My main complaint is on the rotary camera mode dial that I keep accidentally switching while using the camera. I wish there was some sort of a lock on this selector or some other way to switch between different camera modes without the need for this switch. On multiple occasions, I found myself in the wrong mode, which was annoying. The pop-up flash can be opened by moving the slider that is located on the top left side of the camera back. It feels cheap and plasticky. It is OK for close distance shots and can be occasionally useful as fill-flash, but I would not count on it for anything serious. I personally did not bother using it at all, although some people might find it useful for some situations. I really wish Nikon added a standard hot shoe socket on its Nikon 1 cameras, rather than not having it at all (J1/J2) or having a proprietary mount (V1/V2) that requires Nikon speedlights. The new Sony NEX-6, Canon EOS-M and all Olympus mirrorless cameras have a standard hot shoe, which works great for using speedlights, PocketWizard units and other standard accessories.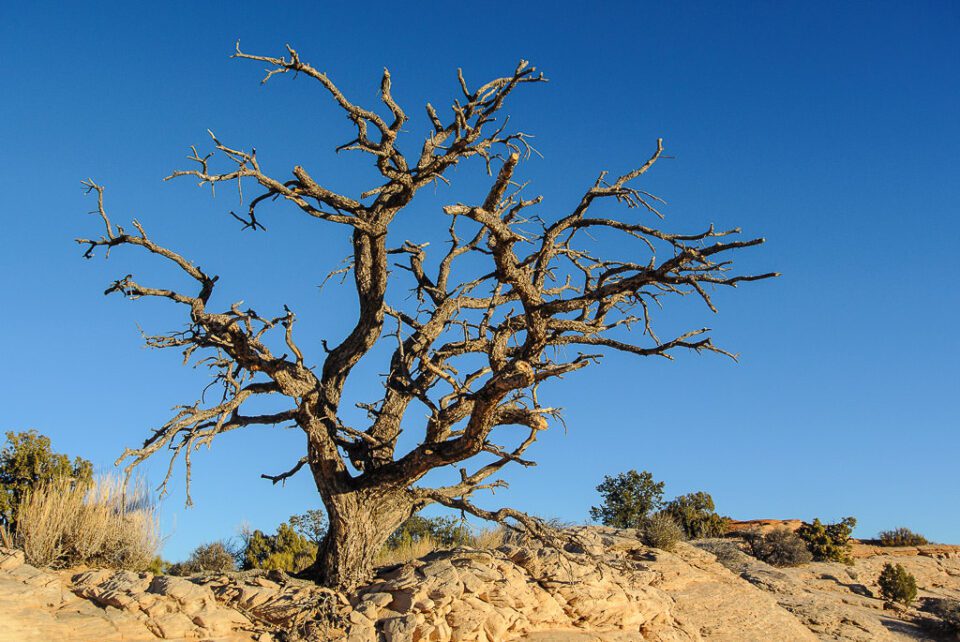 Just like the Nikon 1 V1 (and unlike the new V2), this camera lacks a PASM exposure selector, so you will have to dig in the menu to change the camera mode, WB, ISO, etc. Newbies and those coming from the point and shoot world will rarely use it anyway, so it might not be a big deal for most people out there. What about the LCD? Nikon fixed its prior mistake on the J2, which now comes with a beautiful 3″ LCD screen with 921,000 dots.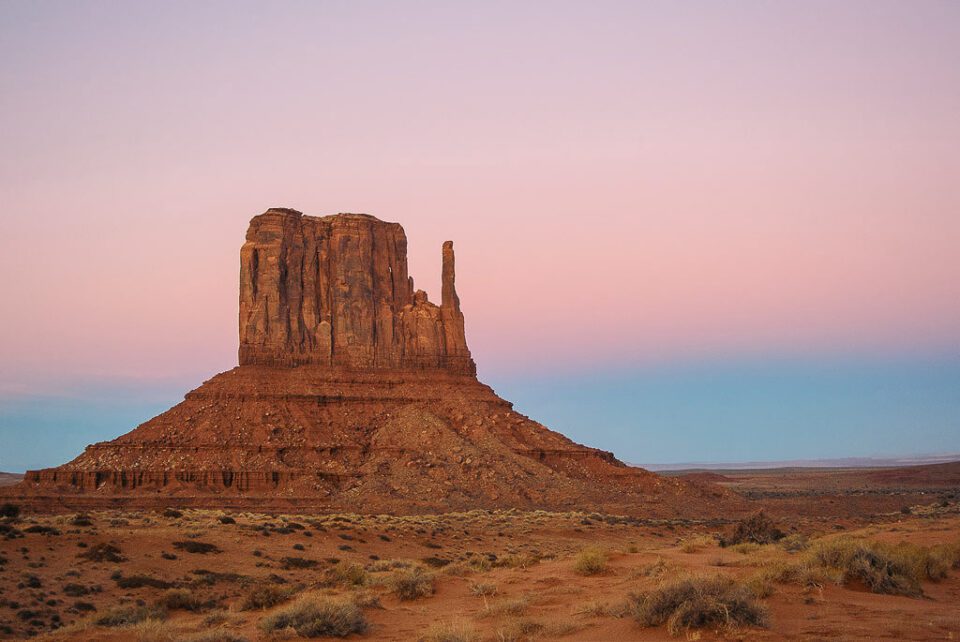 Nikon 1 J1 vs J2
Since very few things changed on the Nikon 1 J2, I will only list the differences.
| Camera Feature | Nikon 1 J1 | Nikon 1 J2 |
| --- | --- | --- |
| Creative Mode (Dial) | No | Yes |
| Camera Construction | Aluminum (Front Plate) | Magnesium Alloy (Front Plate) |
| Mode Dial | Plastic | Metal |
| LCD Resolution | 460,000 dots | 921,000 dots |
| Weight | 8.3oz / 234g | 8.4oz / 238g |
| Available in Colors | White, Black, Red, Silver | White, Black, Red, Silver, Pink, Orange |
| MSRP Price | $649.95 | $549.95 |
The above differences are self-explanatory, except perhaps for item #1 – Creative Mode (Dial). Nikon added another option to the main dial on the back of the camera called "Creative Mode", which allows choosing between a number of different shooting modes like Panorama, Selective Color, Miniature, Soft, Night Landscape, Backlighting and Night Portraits. Nikon also released an underwater case that is specifically designed to accommodate both the Nikon 1 J1 and J2 cameras with the 10-30mm lens.