The J1 and V1 cameras are Nikon's first attempt to produce a mirrorless camera with interchangeable lenses, which took 5 years of careful design and development by Nikon's engineers. Why did Nikon decide to enter the mirrorless market and where is the mirrorless technology positioned relative to the DSLR and point and shoot market? How does the Nikon 1 mirrorless system compare against the competition? In this review, I will provide answers to these questions, along with comparisons of the Nikon 1 J1 to the Sony NEX-5n and the Olympus E-PL3 mirrorless cameras.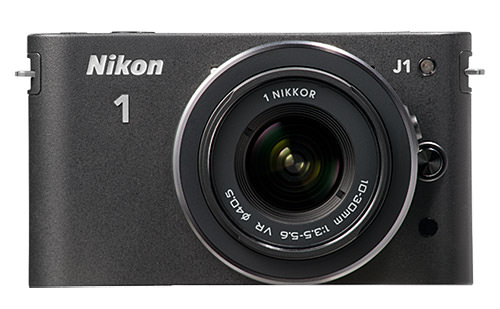 Please note that the Nikon 1 J1 has been replaced by the Nikon 1 J2.
The Mirrorless Market and the CX Sensor
I analyzed the mirrorless market, why Nikon released the 1 series cameras and what the CX sensor is all about in my Nikon 1 V1 review. I won't be repeating the same thing here, so I highly recommend that you check it out.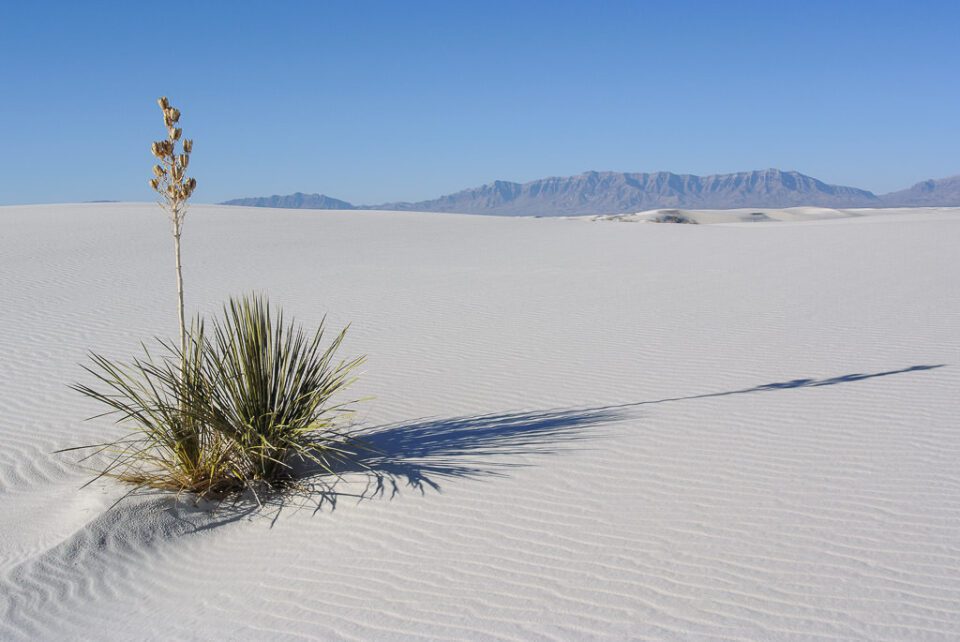 Nikon 1 J1 Specifications
Sensor: 10.1 Megapixel CX-format (2.7x crop factor) CMOS Image Sensor
Sensor Size: 13.2mm x 8.8mm
Image Processor: EXPEED 3
Mount: Nikon 1
Storage: 1xSD (SD, SDHC and SDXC Compatible)
Aspect Ratio: 3:2
Image Format: JPEG, 12-bit Compressed RAW
Video: Full HD at 1080/60i, 1080/30p, 720/60p (16:9 aspect ratio)
Slow-Motion Video: 400fps @ 640×240 and 1200fps @ 320×120
Autofocus: Hybrid Autofocus with up to 135 Focus Points
Subject and Face Tracking: Yes
ISO Sensitivity Range: 100-3200, expandable to ISO 6400
LCD: 460K-dot 3″ LCD Monitor
Ports: Built-in HDMI and USB
Exposure Scene Modes: Portrait, Landscape, Night Portrait, Close-up and Auto
Shooting Modes: Still Image, Smart Photo Selector, Movie, Movie Slow Motion and Motion Snapshot
Exposure Modes: Programed Auto (P), Shutter Priority (S), Aperture Priority (A), Manual (M) and Scene Auto Selector
Picture Controls: Standard, Neutral, Vivid, Monochrome, Portrait and Landscape
Active D-Lighting: Yes
Dust-Reduction System: Yes
Electronic Shutter: Yes, Up to 1/16,000 sec
Flash Sync Speed: 1/60
Built-in Intervalometer: Yes
Continuous Shooting Mode: Up to 5 FPS in standard mode, up to 10, 30 or 60 FPS in electronic [Hi] mode
Metering Modes: Spot, Center-weighted and Matrix
Focus Modes: Auto (AF), Auto AF-S/AF-C selection (AF-A), Single-servo AF (AF-S), Continuous-servo (AF-C), Full-time Servo (AF-F), Manual Focus (MF)
Battery Life: 230 Shots (CIPA)
Dimensions: 4.2″ x 2.4″ x 1.2″ / 106mm x 61mm x 29.8mm
Weight: 8.3oz (234g)
Detailed technical specifications for the Nikon 1 J1 are available on Nikonusa.com.
Camera Construction and Handling
The Nikon 1 cameras are built to be incredibly small and lightweight. The Nikon 1 J1 is only 106x61x29.8mm in size – even the smallest Nikon D3100 DSLR is much bulkier and thicker than this camera, measuring 124x97x74mm. Weight-wise, the J1 mirrorless is 230 grams (about 64 grams lighter than its bigger brother the V1), while the same D3100 DSLR weighs 455 grams. Here is a side by side comparison image between the two: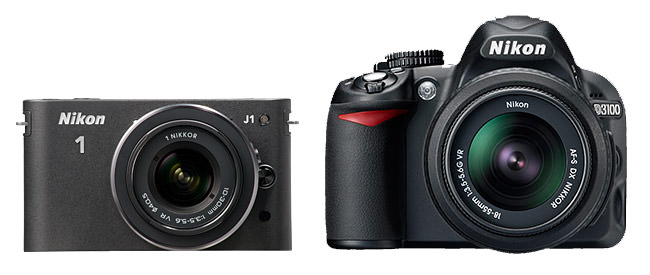 This is how the smallest Nikon DSLR fares against the J1. Any other Nikon DSLR, especially something like D300s or D700 looks and feels just massive in comparison. When compared to the mirrorless competition, the J1 is pretty comparable in size and weight (aside from the Sony NEX series camera bodies that are more compact and offer richer specs + less weight). The battery used by the J1 is compact and lightweight and offers a decent battery life of 230 shots. The same battery will probably be used in future versions of the camera, such as Nikon 1 J2, J3, etc.
When it comes to camera build and construction, the Nikon J1 is built quite well, despite the fact that it is not made of magnesium alloy like the V1. The camera body is mostly made from aluminum and plastic, with good-looking paint finish. Speaking of paint, you can buy the J1 in four different colors: White, Black, Red and Silver. The camera is not weather-sealed and has no dust protection like some of the advanced DSLR cameras.
As for handling, Nikon engineers did a poor job with the design – the camera lacks a grip and could easily slip out of your hand if you do not hold it tightly. Nikon should have added at least the same vertical "bump" from the V1 on the front of the J1. The deeply recessed grip on the NEX-5n feels much better in comparison.
Similar to the Olympus E-PL3 and the Sony NEX-5n, the J1 also lacks an electronic viewfinder. Coming from the DSLR world, I really dislike composing images by looking at the back of the camera. While the V1 comes with a built-in viewfinder and you can purchase a viewfinder for the other cameras separately, unfortunately, there is no such option for the J1. This alone makes the J1 look more like a point and shoot rather than a serious interchangeable camera for me (especially after handling the V1). So if you are considering buying one of these to complement your DSLR, keep this in mind.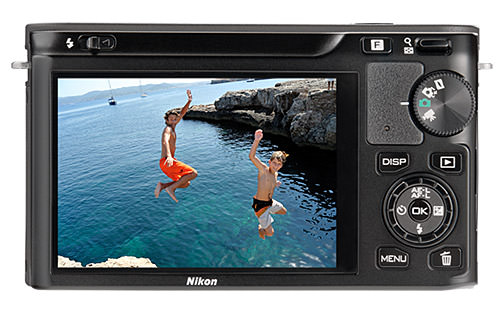 As for the button placement and camera layout, Nikon has done a good job, although I do have a couple of complaints. Let's start from the back of the camera. Most of the back buttons are where they should be and access to the important camera functions is provided with a very minimum number of extra and unnecessary buttons, which is good. Once I got used to the controls, operating the camera was easy.
The function (F) button on the top of the camera does not get used as much, so it does not bother me. The up/down switch right next to it is very clever – it is used for zooming in/out during playback, changing aperture/shutter speed in various modes and for manual focus. My main complaint is on the rotary camera mode selector switch that I keep accidentally switching while using the camera. I wish there was some sort of a lock on this selector or some other way to switch between different camera modes without the need for this switch. On multiple occasions, I found myself in the wrong mode, which was annoying.
The pop-up flash can be opened by moving the slider that is located on the top left side of the camera back. It feels cheap and plasticky. It is OK for close distance shots and can be occasionally useful as fill-flash, but I would not count on it for anything serious. I personally did not bother using it at all, although some people might find it useful. I really wish Nikon added a standard hot shoe socket on its Nikon 1 cameras, rather than not having it at all (J1) or having a proprietary mount (V1) that requires Nikon speedlights. The Olympus E-PL3 is the only camera among the ones I reviewed that had a standard hot shoe.
Just like the Nikon 1 V1, this camera lacks a PASM exposure selector, so you will have to dig in the menu to change the camera mode, WB, ISO, etc. Newbies and those coming from the point and shoot world will rarely use it anyway, so it might not be a big deal for most people out there. What about the LCD? The good news is that the 3″ LCD is large and beautiful. The bad news is that it does not swivel like the NEX-5n and E-PL3 do, has less resolution (460,000 dots) and is not a touchscreen.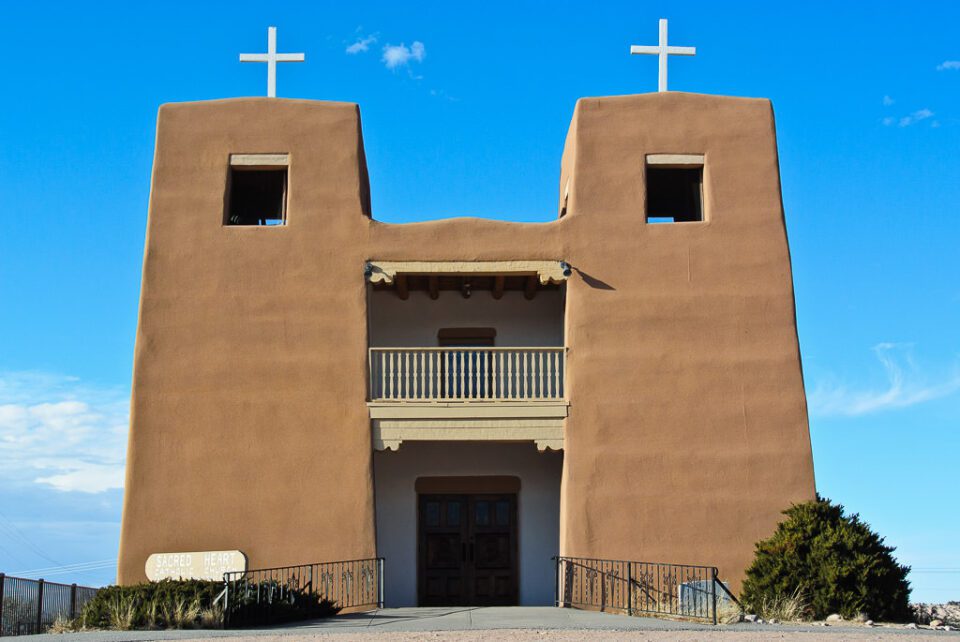 1 NIKKOR Lenses
While I will soon be publishing reviews on Nikon 1 system lenses, I decided to share my general thoughts on the lenses and provide some feedback on each lens individually. For all CX lens line-up, Nikon is using a "1 NIKKOR" name, so the 10mm f/2.8 pancake lens is officially called "1 NIKKOR 10mm f/2.8". Here are the lenses that Nikon released together with Nikon 1 system:
1 NIKKOR 10mm f/2.8
1 NIKKOR VR 10-30mm f/3.5-5.6
1 NIKKOR VR 30-110mm f/3.8-5.6
1 NIKKOR VR 10-100mm f/4.5-5.6 PD-ZOOM
In general, the above 1 NIKKOR lenses have very good performance characteristics with great sharpness and colors, something I expected from Nikkor optics. The CX mount has been completely redesigned with more lens contacts, allowing lenses to exchange more data with the camera. For example, both the 1 NIKKOR 10-30mm and the 1 NIKKOR 30-110mm collapsible lenses automatically turn on the camera when the zoom ring is rotated to the zoom range position. The manual focus ring has been eliminated from all CX lenses. Nikon's implementation of manual focus is rather poor, as discussed further down in the review.
With the sensor crop factor of 2.7x, you have to multiply the focal length of each lens by 2.7 to get an equivalent field of view of a full-frame camera. For example, the 10-30mm lens is equivalent to a 27-81mm lens, while the 10mm pancake is equivalent to a 27mm lens.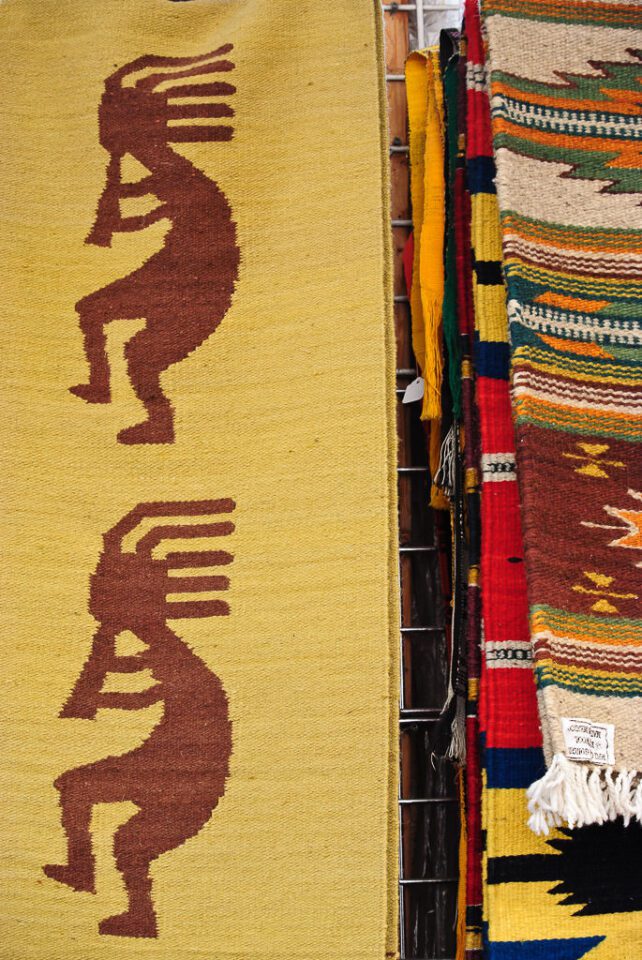 Unlike Sony and some other manufacturers, Nikon stays away from image-stabilized camera bodies and prefers to integrate VR into lenses instead, which has been working great for many years now. The Nikon 1 system is no exception here, so image stabilization is again done on lenses. VR can be switched from Normal to Active to Off from the camera menu, unlike the rest of the DSLR VR-enabled Nikon lenses that have a VR on/off switch on the lens. Nikon initially had a problem with VR on 1 NIKKOR lenses, which would result in occasional blurry images with VR turned on. This issue has been identified and corrected through firmware updates for each VR lens (see links below). The 1 NIKKOR lenses, by the way, are the first Nikon lenses with upgradeable firmware.
The 1 NIKKOR 10mm f/2.8 pancake lens is a very compact and sharp lens, which is a great fit for the Nikon 1 system. I wish it was an f/2.0 lens (or faster) though, which would have made it a more useful lens for low-light photography. It has two big weaknesses – lack of VR and obviously inability to zoom, so I do not think it will be that popular among first-time buyers. The 1 NIKKOR VR 10-35mm, on the other hand, is perfect for the Nikon 1 system. It is compact when collapsed, has a great zoom range of 10-30mm (27-81mm equivalent), has VR and good performance characteristics.
I used the 30-110mm telephoto lens (81mm-297mm) the least, mainly because I felt that its starting range was too long for everyday photography. Lastly, the 1 NIKKOR VR 10-100mm is just a monster that is bigger than many Nikon DSLR zoom lenses. While it is a more or less specialized lens, especially for videography (due to its ability to silently zoom via a dedicated zoom button on the lens), it is just too darn big and bulky for the Nikon 1 cameras in my opinion. As for VR in general, I found it to be very effective on 1 NIKKOR lenses and I would recommend to leave it on when shooting hand-held.
If you already own Nikon F mount DSLR lenses, you can use them on the J1 with a special FT1 mount adapter (must be purchased separately). The adapter is attached to the Nikon 1 J1 and the F Mount Nikkor lens is then attached to the adapter. The FT1 will add an angle of view of 2.7 times that of the F Mount Nikkor lens' focal length. For example, the Nikon 50mm f/1.8G will have an effective field of view of a 135mm lens.
Nikon did not hide the fact that it is working on some specialized fixed focal length lenses for portraiture and other needs, so we soon might see something like 1 NIKKOR 18mm f/1.4, which is equivalent to a 50mm lens. Nikon needs to make fast glass for the Nikon 1 cameras quickly because that's exactly what it lacks at the moment.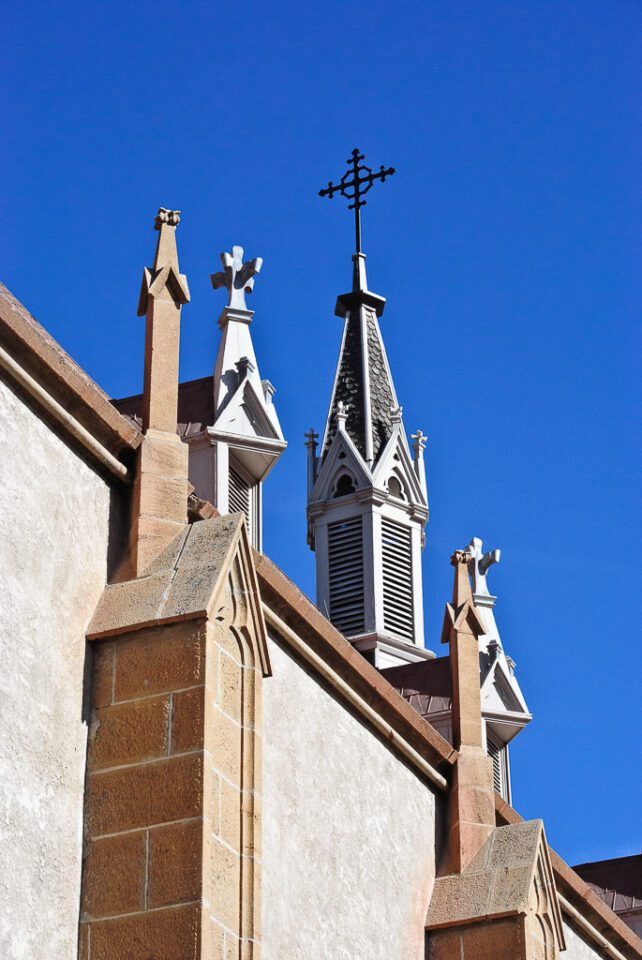 The new EXPEED 3 Processor
The Nikon 1 line is the first to get the new dual-core EXPEED 3 image processor. The new processor can handle a lot more throughput than the previous EXPEED 2 processor, which translates to faster frames per second, faster in-camera image processing, faster video and allows for extra features such as Slow Motion video, Smart Photo Selector and Motion Snapshot (discussed in more detail below). In fact, the Nikon 1 is currently the fastest Nikon camera for capturing images and video. When used in Electronic Shutter (HI) mode, it is capable of capturing 10 FPS while tracking a subject and up to 60 FPS in full resolution without subject tracking, which is pretty impressive. The good news for the DSLR community is that we will be seeing some of these nice features in the upcoming Nikon DSLRs.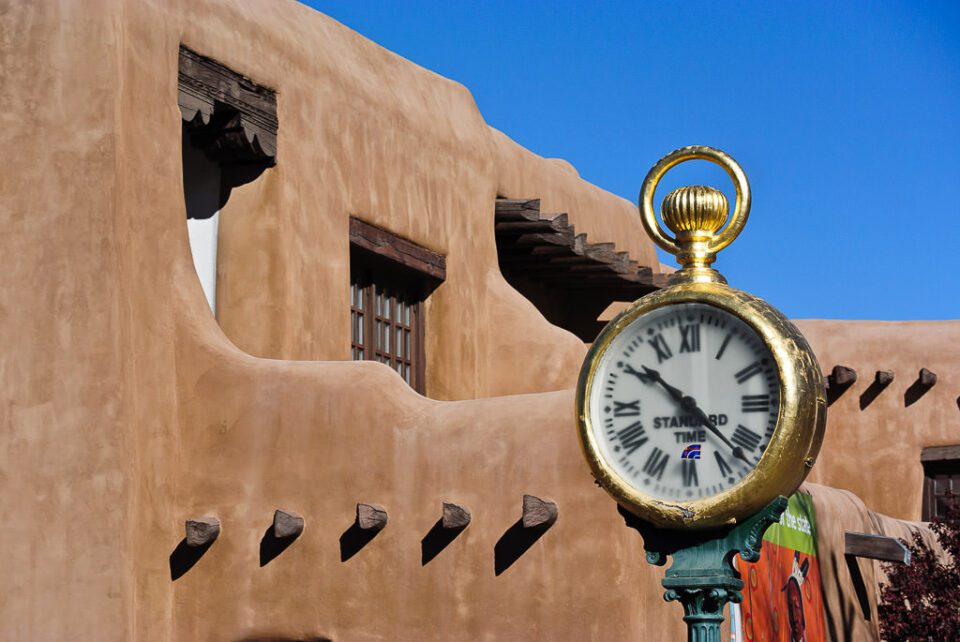 Camera Menu, Features and Responsiveness
Before I started testing all these mirrorless cameras, I decided not to touch camera manuals. I wanted to see how easy it is to operate these cameras for a person that is not familiar with them. The Nikon 1 J1 camera menu is very intuitive and easy to use. Depending on which mode you are in, the camera will only display what you should be seeing and switching between playback, mode menu and setup is super easy with the rotating dial on the bottom right side of the camera. Out of the four mirrorless cameras I tested, the Nikon 1 J1 has the best menu system in my opinion.
The Sony NEX-5n menu is also pretty good but has a lot more options in comparison, which is not necessarily good for most people out there. The worst of the bunch is the Olympus E-PL3. It has a horrid menu system. It sure is packed with a boatload of options and sub-menus, making it very hard to operate the camera. It just sucks in comparison. I will elaborate more on this in a separate E-PL3 review, but I hated the Olympus E-PL3 for this reason alone, despite the fact that its image quality is very good.
On the other hand, the simplistic menu approach of the J1 is missing some serious functions that should be there. For example, image review after a photo is taken cannot be turned off. When shooting a time-lapse in very cold temperatures (see more on time-lapse below), I wanted to prolong the battery life by turning off image preview and could not find a way to do it. In-camera editing options are also very limited to cropping and resizing, which is surprising since JPEG shooters would probably find those features useful. No HDR options that Nikon has been bundling on the latest DSLRs. Exposure bracketing is also missing, but that's understandable since Nikon does not provide bracketing features on its entry-level DSLRs either. By contrast, the Sony NEX-5n has all of these integrated into its firmware, including in-camera panorama and 3D image processing (and much more).
Camera responsiveness is a mixed bag. The startup and shutdown time take about 1.5 seconds, which is not bad. When the camera goes to sleep mode, however, the wake-up time is about 2 seconds, which is way too long. While you can regulate the sleep timer through "Auto power off" menu setting, you cannot change the timer to completely shut off the camera – another important feature that is missing from the camera menu.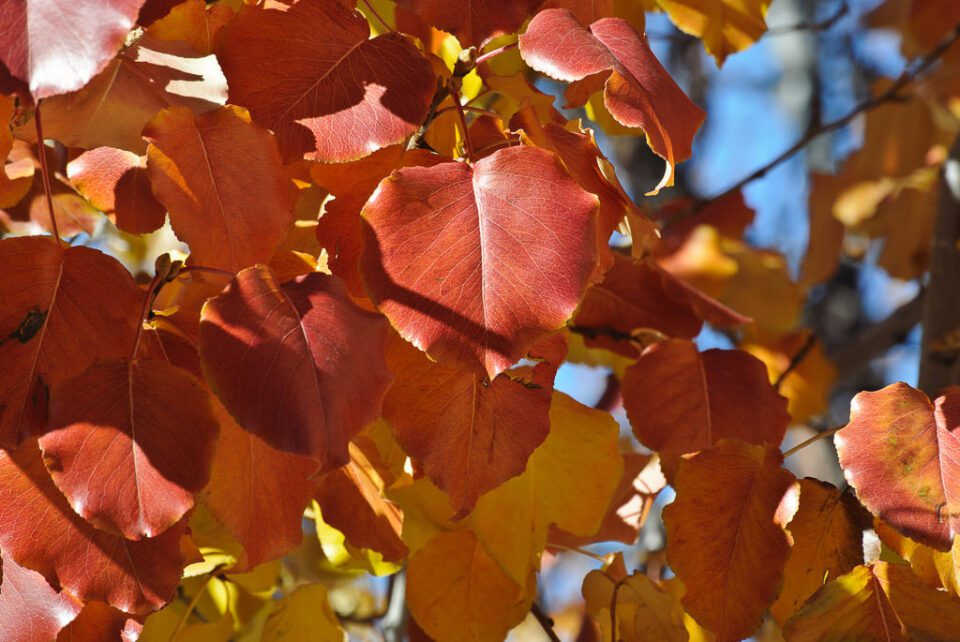 One welcome addition, on the other hand, is a built-in intervalometer for time-lapse photography. Sony DSLRs and NEX cameras are notoriously bad for time-lapse photography because they miss an intervalometer and the only option is to buy an accessory to shoot images in sequences. You can put the Nikon 1 J1 on a tripod, set camera parameters, set the interval and the total number of shots (up to 999 shots allowed) and start the sequence. I have shot a number of time lapses and the result came out great. Just remember to set the exposure and white balance manually when shooting in JPEG format.
The great Auto ISO feature we normally see on Nikon DSLRs is replaced by a much more simplified Auto ISO capability. There are three pre-defined Auto ISO modes to choose from – A3200 Auto (100-3200), A800 Auto (100-800) and A400 Auto (100-400). Neither of these options allows setting a minimum shutter speed, which is a huge drawback. There is no way to tell when the camera decides to use which ISO and having no control over this threshold is very unfortunate.
The Smart Photo Selector and the Motion Snapshot modes (on the exposure mode dial) are interesting innovations, but not very useful/practical, in my opinion. The Smart Photo Selector works by firing 20 images in electronic shutter mode before and after the shutter button is pressed (starts when the shutter button is half-pressed). It then analyzes these twenty images and picks the best 4-5 images automatically for you based on a number of factors, including image blur.
To be honest, I am not sold on this feature – but that's most probably because I am an advanced user and do not like an electronic algorithm to pick an image for me. I would rather do that myself. If a situation is critically important, I would rather set the camera to 60 FPS and spray and pray. As for the Motion Snapshot feature, it feels to be incomplete. The sound effects are limited to a few boring ones and worst of all, the movie files that are produced do not have these sounds embedded into them. You have to use a special Short Movie Creator software to convert it to what you would see on the camera. The movie is saved in MOV format, while the snapshot is saved in JPEG format, separate files. Motion snapshot is too short as well – the 60 FPS capture rate is played back in slow motion at 24 FPS or 2.5 seconds total.