The past 12 months have seen some very interesting developments in the ultra-zoom lens market with the launch of the Tamron 150-600mm f/5-6.3 VC and two new 150-600mm f/5-6.3 lenses from Sigma. These lenses, combined with the Canon 100-400 f/4.5-5.6 (both the old and new version), Nikkor 80-400 f/4.5-5.6 VR, Sigma 150-500 f/5-6.3, and Sigma 50-500 f/5-6.3 give buyers a larger selection of reasonably affordable long telephoto zoom lens options than ever before.
But there is at least one aspect that is shared between all these lenses despite different brands and parameters – they are all enormous. In this particular review, however, I am going to talk about what is the smallest lens of this class for interchangeable lens cameras, and that is the diminutive (in comparison to the others) 1 Nikon CX 70-300mm f/4.5-5.6 which has an equivalent field of view of 189-810mm.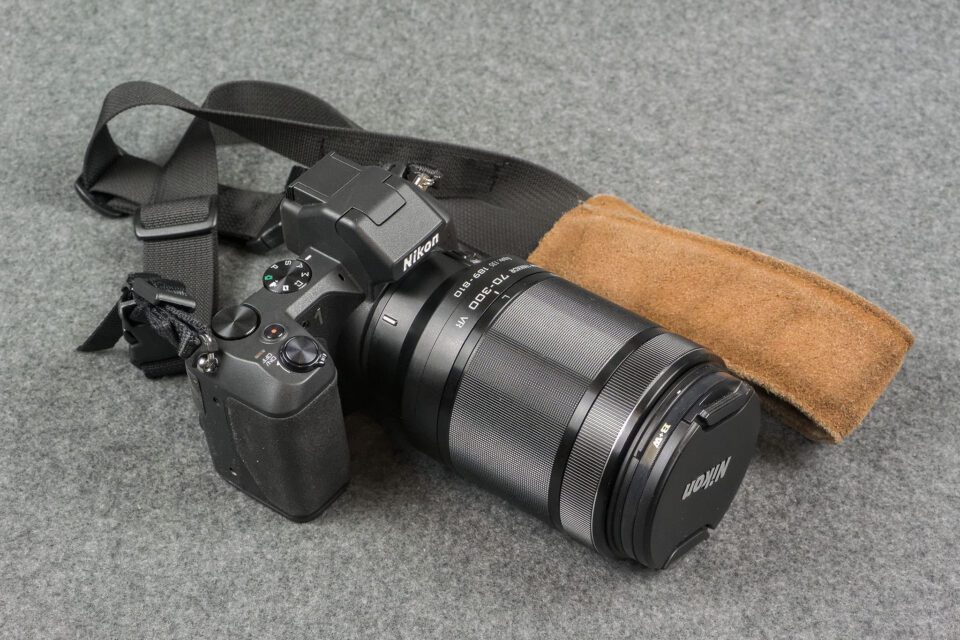 The 1 Nikon CX 70-300 VR f/4.5-5.6 is the smallest and lightest ultra-zoom interchangeable lens that is currently on the market. In its retracted position the lens is only 4.2 inches (108mm) in length. Fully extended it measures just under 7.5 inches (190 mm), with the hood adding another 2.5 inches (63.5mm). The lens weighs 19.4 ounces (550 grams). You can see how small this lens is next to a Tamron 150-600 VC: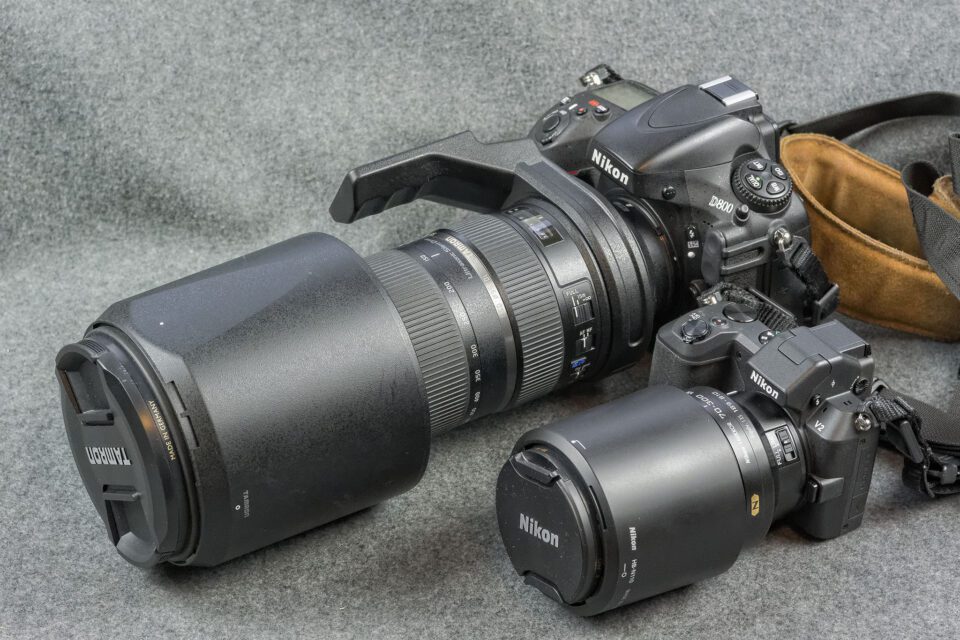 The CX 70-300 zoom is a variable aperture lens that operates at f/4.5 at its short end and f/5.6 at the long end. This is the same as some other zoom lenses of this general focal length range like the Nikkor 80-400 and the Canon 100-400, and it is slightly better than the Tamron and Sigma offerings purely in terms of light gathering ability. It is designed to work with Nikon 1 system cameras and utilizes the Nikon 1 mount. With the CX sensor in Nikon 1 cameras this lens has a 2.7X crop factor which creates an equivalent field of view of 189mm to 810mm when compared to a full frame camera. To be able to hold a camera and an interchangeable lens in the palm of your hand that delivers so much reach is simply amazing.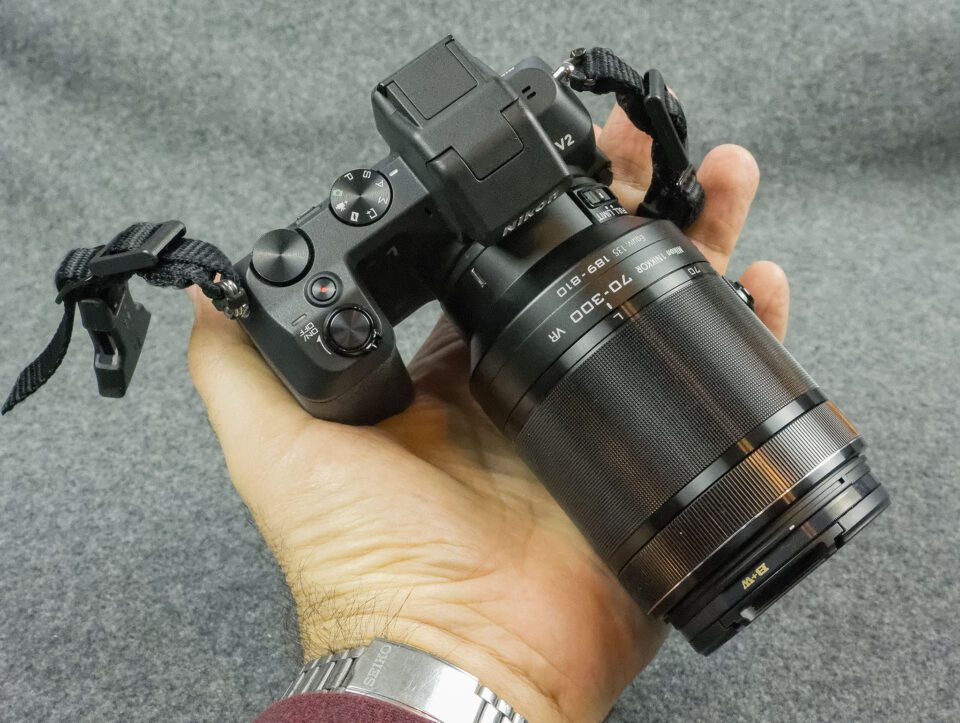 Before you get into the specs, here is the obligatory squirrel picture that many reviewers seem to include in telephoto lens reviews.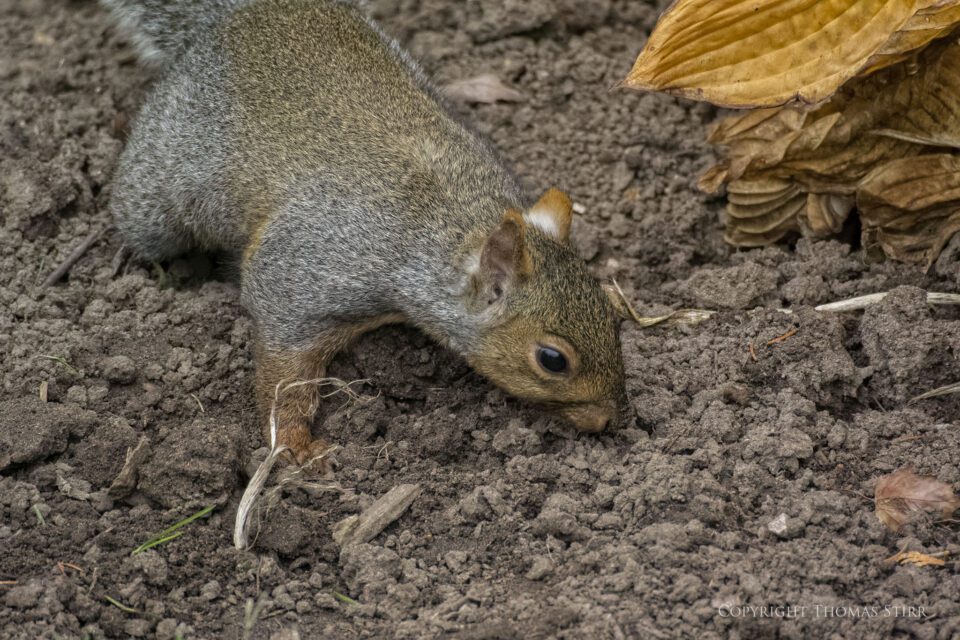 Nikon 1 70-300mm f/4.5-5.6 VR Specifications
Mount: Nikon 1
Focal Length: 70-300mm (189-810mm equivalent)
Maximum Aperture: f/4.5-5.6
Minimum Aperture: f/16
Minimum Focus Distance: 3.3 – 5.2 ft (1.0 – 1.6m)
Lens design: 16 elements in 10 groups; Super ED Glass Element; Nano Crystal Coating
Diaphragm: 7 blades (rounded)
Vibration Reduction
Filter Thread Size: 62mm
Dimensions (diameter x length): 2.87″ x 4.25″ (73mm x 108mm)
Weighs 1.23 lb (560 g)
Optional Tripod Mount
Size, Weight and Build Quality
The first thing that Nikon 1 owners will notice when they pick up this lens is its size and weight. Compared to other 1 Nikon lenses, the 70-300 is significantly larger and heavier. As you can see in the image below, the 70-300 is taller than the 10-100 PD zoom, although not as wide. From a weight perspective, it is marginally heavier than the 10-100 PD zoom, at 1.23 lb (560 grams) compared to 1.14 lb (515 grams). Both of these lenses dwarf the 1 Nikon 30-110mm which weighs a diminutive 0.40 lb (180 grams).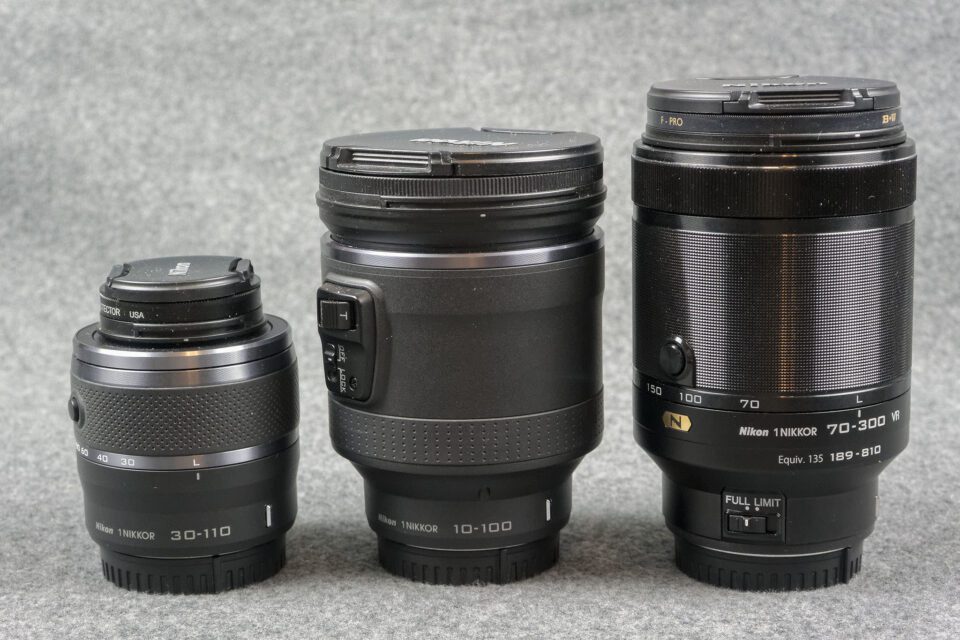 For someone like me who owns two Nikon 1 V2 bodies, having the CX 70-300 as well as the 10-110 PD zoom (or the non-PD version) would allow to mount one lens on each of the V2 bodies and be able to shoot from 10-300mm (27mm to 810mm full-frame equivalent) without having to change lenses. Add the 1 Nikon 6.7-13mm into the mix and the focal length coverage expands to 6.7mm – 300mm (18mm to 810mm full-frame equivalent) with just three lenses. This may make a lot of sense as a travel kit for many Nikon 1 owners as all of that gear would still fit into a fairly small camera bag. The total weight of a 2 body, 3 lens kit such as this would be less than 3.9 lb (under 1.75 kg).
The construction of the CX 70-300 lens appears to be excellent. It definitely feels solid and the zoom operates smoothly. The FULL/LIMIT focus limiting switch feels tight and secure.
Controls
The only external control switch on the lens is one for focus limiting with FULL/LIMIT settings. The LIMIT setting is designed to be used if your subject is maintaining a distance of at least 23 feet (7 meters) away from you. Using the LIMIT switch does increase focusing speed slightly when dealing with distant subjects. However, when shooting with this setting engaged on the lens, if your subject moves in closer than 23 feet (7 meters), the lens will not be able to focus automatically. The FULL setting allows for focusing throughout the entire range, and as can be expected, focusing is just a hair slower.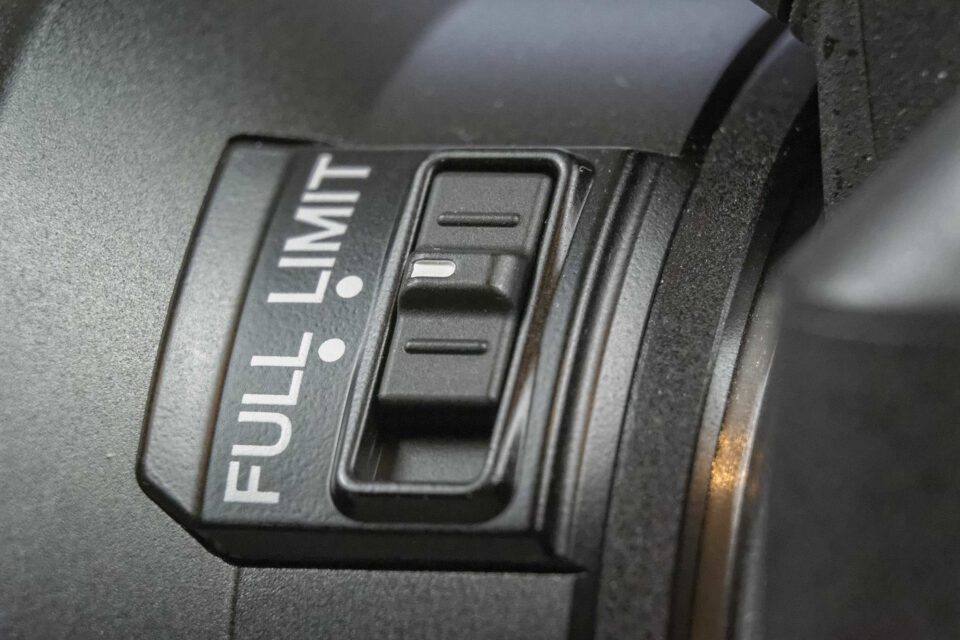 It should be noted that not all Nikon 1 cameras support the LIMIT function and you will need to check your camera's manual to see if it is supported. Even if your Nikon 1 camera does allow the LIMIT function, you may need to update your firmware to make it operational.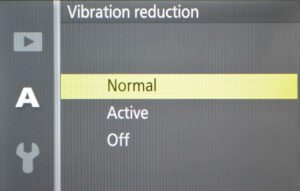 Vibration control cannot be set from the lens and users will need to go into the camera menu to set it for NORMAL, ACTIVE or OFF. NORMAL is the recommended setting for typical day-to-day use. For certain applications, such as recording video when the lens is mounted on a tripod, you may choose to turn the VR off.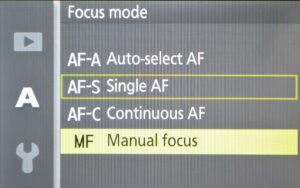 Unlike most 1 Nikon lenses, the CX 70-300 has an external focusing ring. This can be used either going into the menu on your camera and setting it for manual focus (MF), or by half-depressing the shutter button while in autofocus, fine-tuning your focusing manually, and then pressing the shutter the rest of the way to capture the photograph.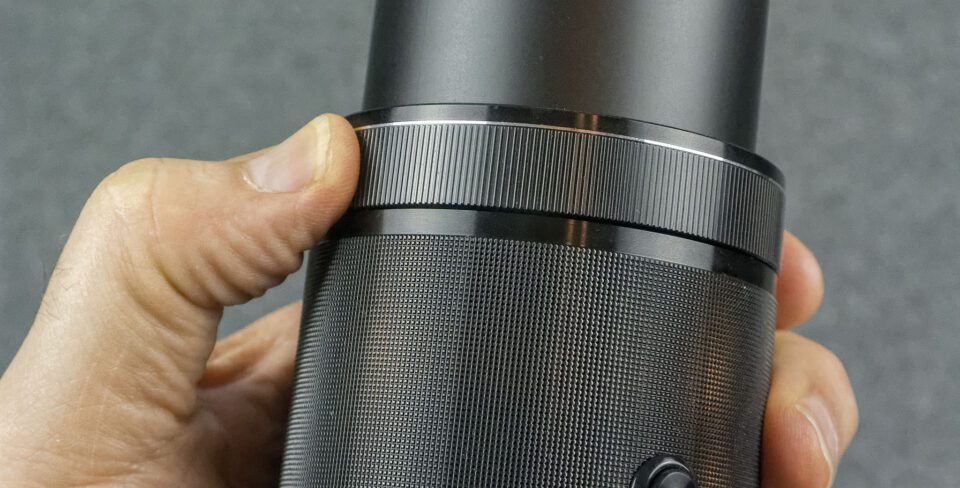 Clockwise rotation of the ring increases the focusing distance, and counterclockwise decreases it. I found using the focusing ring while in autofocus and half depressing the shutter allowed for more precise focusing and was very useful. When the manual focusing ring is engaged, it automatically causes the image in the viewfinder or on the rear of the camera to be magnified to aid in the manual focusing adjustment.
Operation
As with most 1 Nikon zoom lenses, a button on the side of the lens barrel extends the lens to its operating length and also turns on the Nikon 1 camera to which it is mounted. Pushing the button and retracting the lens also turns the camera off. The barrel extends as the lens is zoomed. Only a 1/4th turn on the zoom ring is required to adjust the lens from its minimum to maximum focal lengths. The zoom ring has a well-textured surface providing excellent grip, although it is a bit difficult to keep clean.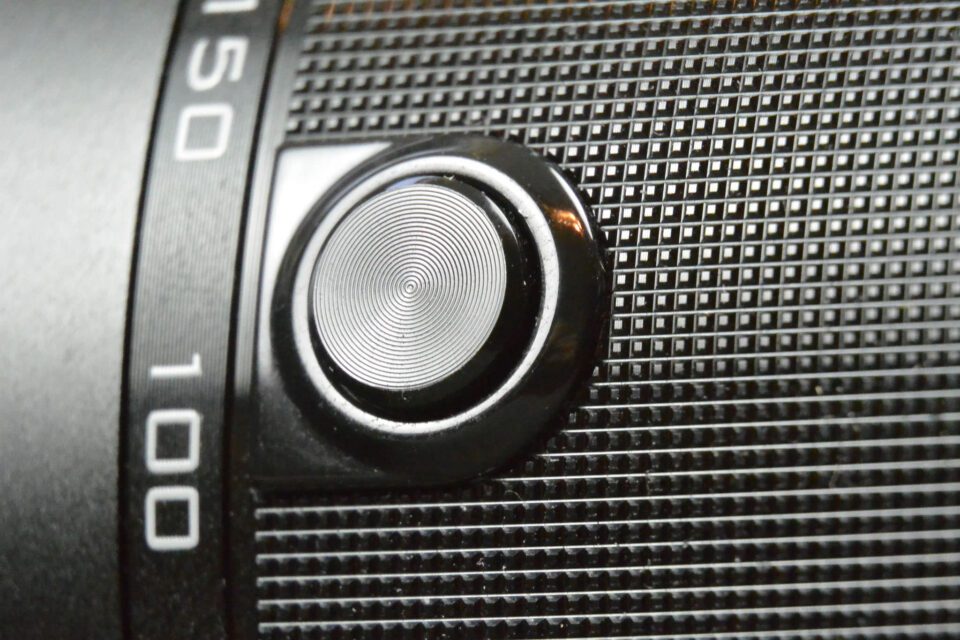 The bayonet-style lens hood is long and narrow. When mounted on the lens in its reversed position, it covers the release button on the lens barrel so the hood needs to be removed in order for the lenses to be used. It is a good idea to remove the lens cap before installing the hood as I could not reach in to get the lens cap off once the hood was installed. I protect all of my lenses with UV filters and for a lens of the caliber of the 1 Nikon CX 70-300, I certainly would not skimp on a good UV filter. I use a 62mm B+W multi-coat filter on mine.
The CX 70-300 fits very snuggly up against the camera body and you will not be able to attach a quick release plate to the bottom of your camera when this lens is mounted. If you are planning on using a tripod with this lens you will need to buy the optional tripod adapter. I did not bother buying the tripod adapter as I can't imagine a situation where I would need it in order to shoot stills with this lens. For example, I took a hand-held image of the moon and got acceptable results.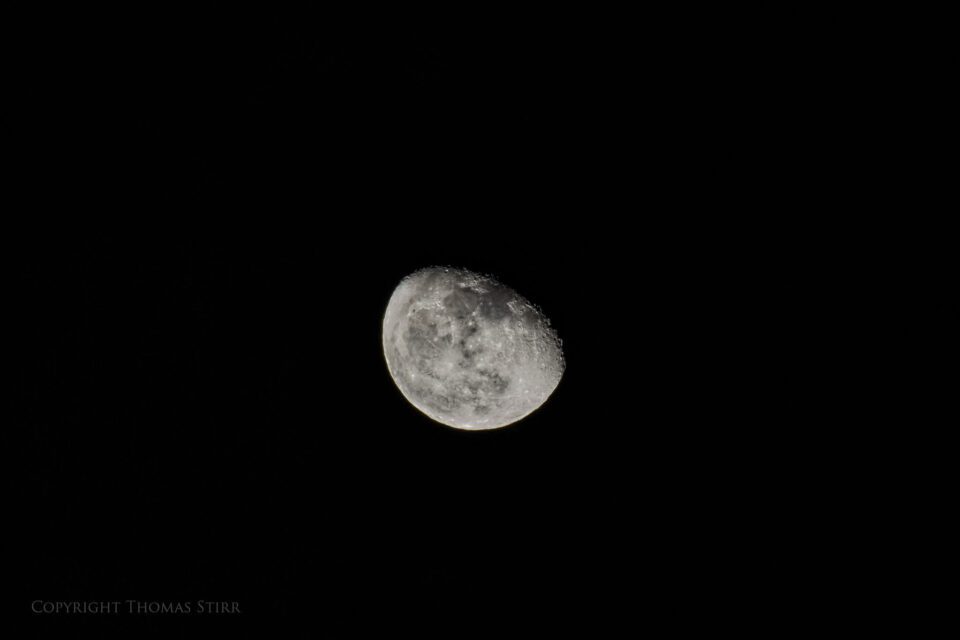 If I was ever to use this lens to shoot nature videos, I would absolutely buy the tripod adapter.