This is an in-depth review of the new Nikon 1 10-100mm f/4.5-5.6 VR lens, also known as "1 Nikkor VR 10-100mm f/4.5-5.6 PD-ZOOM" that was announced on September 21, 2011 specifically for the new Nikon 1 system, together with three other lenses and the new Nikon V1 and J1 cameras. The Nikon 1 10-100mm f/4.5-5.6 VR is versatile 10x superzoom lens specifically designed for shooting movies on the new Nikon 1 camera system. It is the first Nikkor powered zoom lens with a voice coil AF motor that makes no audible noise when zooming in and out while recording videos.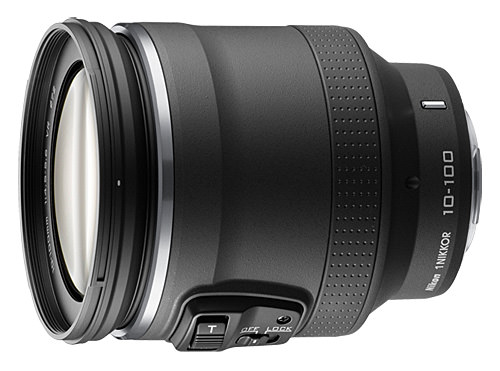 Unlike other Nikon 1 system zoom lenses, the Nikon 1 10-100mm VR lens has no zoom ring; zoom action is controlled by a switch on the side of the lens with three adjustable zoom speeds. This is done to prevent any additional lens shake that is caused by rotating a zoom ring on regular lenses. With the Nikon 1 10-100mm VR lens, you can get closer or further away from your subject very smoothly and naturally – the new AF motor is designed in such a way, that it prevents abrupt stops. Plus, the latest generation of Vibration Reduction technology further helps to keep the camera and lens steady, preventing jittery movements and reducing blurry images. With its focal length of 10-100mm on the Nikon 1 CX sensor (2.7x crop factor), its coverage is equivalent to a 27-270mm lens. The variable aperture of f/4.5-5.6 means that its maximum (largest) aperture changes between f/4.5 to f/5.6, depending on the focal length.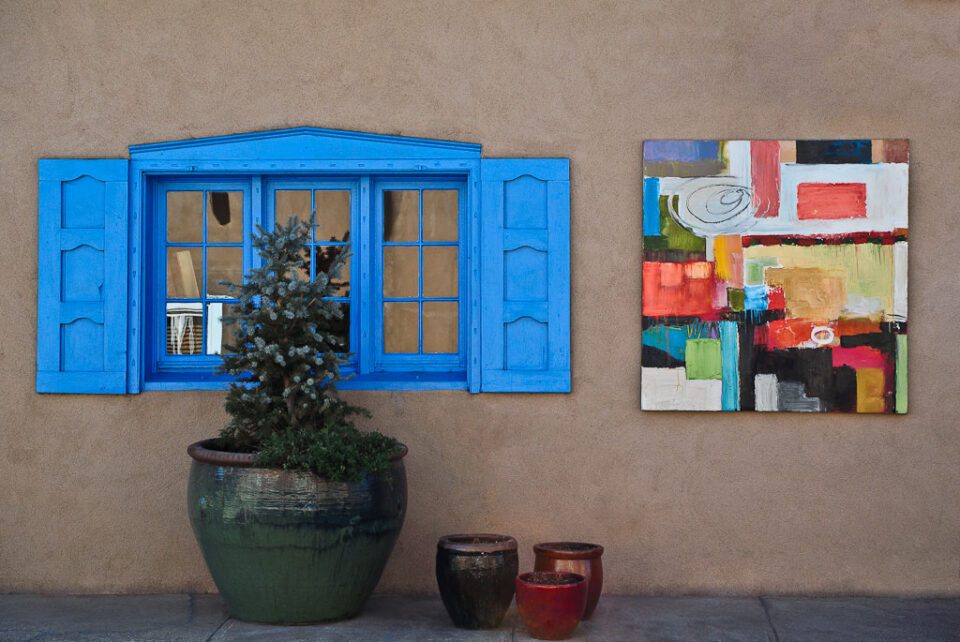 Although I will post a couple of videos demonstrating the nice video capabilities of the lens for shooting videos, I will primarily concentrate on image capturing capabilities of the 1 Nikkor 10-100mm in this review. That's because I find the Nikon 1 10-100mm VR lens to have superb image capturing capability as well. Therefore, you will see my typical image sharpness and contrast comparisons to other Nikon 1 lenses such as Nikon 1 10mm f/2.8, Nikon 1 10-30mm f/3.5-5.6 VR and Nikon 1 30-110mm f/3.8-5.6 VR.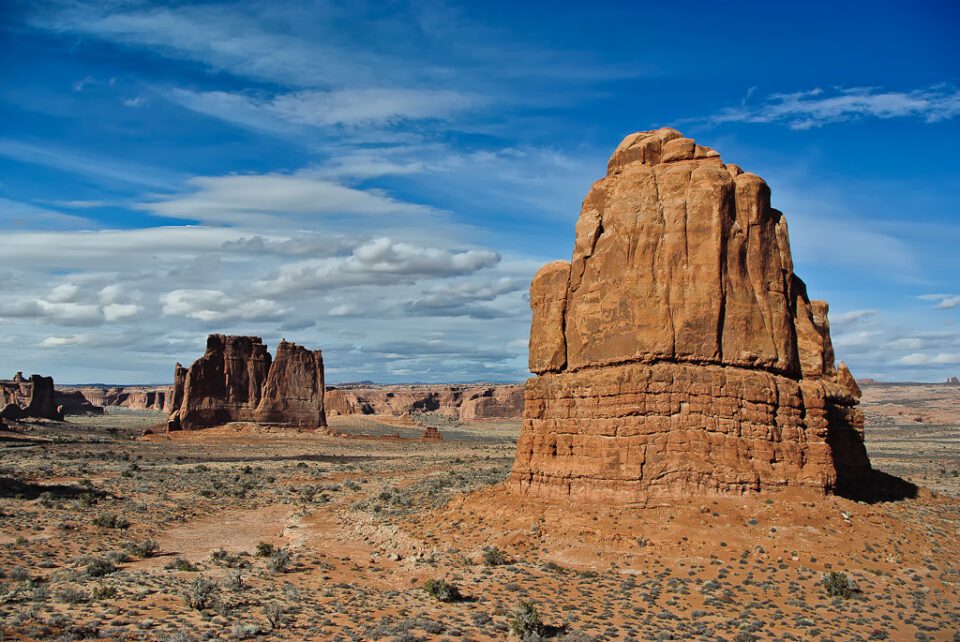 Nikon 1 10-100mm VR Specifications
Mount Type: Nikon 1
Focal Length Range: 10-100mm
Zoom Ratio: 10x
Maximum Aperture: f/4.5
Minimum Aperature: f/16
Format: CX
Maximum Angle of View: 77°
Minimum Angle of View: 9°10″
Lens Elements: 21
Lens Groups: 14
Optical Conversion Factor: 2.7x
Compatible Format(s): CX
VR (Vibration Reduction) Image Stabilization: Yes
Diaphram Blades: 7 (rounded diaphram opening)
High Refractive Index Elements: 1
ED Glass Elements: 3
Aspherical Elements: 2
Autofocus: Yes
Internal Focusing: Yes
Minimum Focus Distance: 1ft (0.3m) at 10mm focal length, 2.8 ft (0.85m) at 100 mm focal length
Filter Size: 72mm
Accepts Filter Type: Screw-on
Lens Barrel Retraction Function: Yes
Dimensions: (Approx.) 3.0×3.7 in. (Diameter x Length), 77×95 mm (Diameter x Length)
Weight: (Approx.) 18.2 oz. (515g)
Supplied Accessories: LC-N72 Snap-on Front Lens Cap, LF-N1000 Rear Lens Cap, HB-N102 Bayonet Lens Hood
Detailed specifications for the lens, along with MTF charts and other useful data can be found in our lens database.
Lens Handling and Build
If you have used Nikon Nikkor lenses in the past, you will not be disappointed with the new Nikon 1 10-100mm VR, which resembles many Nikkor DSLR lenses in terms of build and quality. It has a tough, all-metal exterior with a single rubber ring for better traction and handling. Similar to other 1 Nikkor lenses, the end of the lens barrel features a gray metal ring for aesthetics. The lens employs an automatic retractable lens mechanism, which greatly reduces the size of the lens when it is not in use. When camera is turned on, the lens automatically extends and unless the switch on the side of the lens is set to "Lock", it will also automatically collapse when the camera is turned off. Once the lens is fully extended, the length of the lens does not change, whether it is set to 10mm or 100mm. Just like the rest of the Nikon 1 lenses, the Nikon 1 10-100mm has a solid metal mount for better durability.
Nikon put plenty of thought into the new Nikon 1 lens line-up and developed the CX mount from scratch. Compared to the current Nikon DX/FX mounts with 8 contacts, the Nikon 1 lenses and cameras have a total of 12 contacts, which means more communication capabilities between Nikon 1 cameras and lenses. As a result, many of the lens functions such as VR, AF / Manual Focus, are now controlled by the camera. Even the manual focus ring has been removed to simplify lens operation. There are only two switches on the side of the lens: "T / W" (Telephoto / Wide) is used to zoom in and out, while the "Off / Lock" switch controls the automatic lens retraction mechanism. When set to "Off" mode, the camera will automatically extend and collapse when turned on and off, while setting it to "Lock" will keep the lens barrel extended, so that you can start shooting as soon as the camera is turned on. Another positive outcome of the new CX mount with extra contacts is the ability to upgrade lens firmware through the camera, which has never been possible before. Now you see an extra "L" firmware in addition to the traditional "A" and "B" under "Firmware version" in camera setup menu, which shows what firmware the lens is running on. Nikon has already identified and resolved a serious problem with Vibration Reduction on the Nikon 1 10-100mm lens and released a firmware update.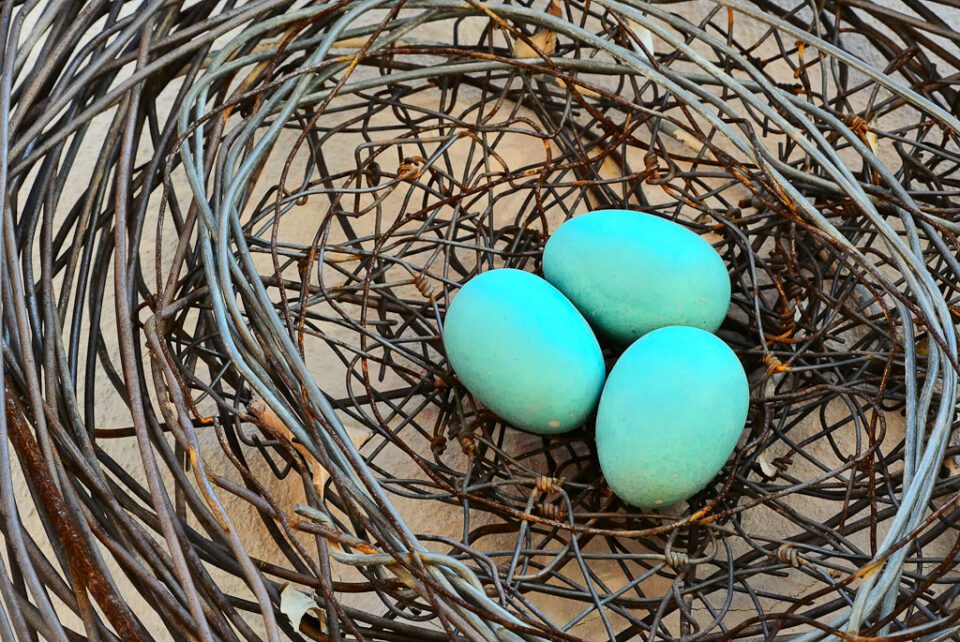 Another similarity between some of the Nikon DSLR lenses and the Nikon 1 10-100mm is, unfortunately, size. The Nikon 1 10-100mm is currently the largest and the bulkiest lens for the Nikon 1 system. In fact, it is larger and heavier than most Nikon DSLR kit lenses and it is almost as heavy as the Nikon 18-200mm f/3.5-5.6G VR II superzoom. This is a huge disadvantage to this otherwise optically almost perfect lens (more on lens optics below). In fact, as I have already previously stated in my other Nikon 1 lens reviews, this lens defeats the purpose of a compact Nikon 1 camera system. It is so big, bulky and heavy, that it even looks unnatural when mounted on the Nikon 1 V1 and J1 cameras. I had a brief conversation about the Nikon 1 system with Laurie Excell, while shooting alongside her at Bosque del Apache and she also complained about size, bulk and weight of the 10-100mm lens. She said that she immediately returned the lens, because she felt it was "too inconvenient" for a compact camera. While videographers will certainly appreciate the capabilities of this lens, as a photographer, I personally would stay away from this lens for the above reasons. Take a look at how the lens compares to other 1 Nikkor lenses: