One of the biggest challenges that we photographers face when traveling is productivity – being able to import, access and back up captured photographs and sometimes even edit them to be posted online or provided to a client. While we have plenty of gadgets today to accomplish this task, the world seems to be divided between three camps – full-featured laptops that come with bulk, weight and very little battery life, highly mobile tablets that pack enough battery life to keep you busy, but don't have the juice to run anything serious, or "ultrabooks" that fall in-between, being a compromise in terms of weight, bulk and performance.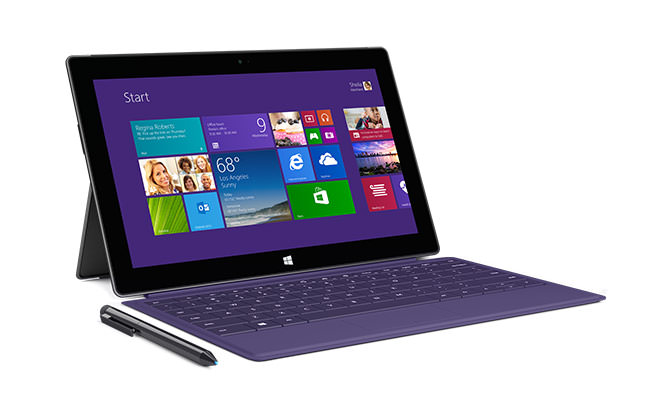 For a while, I thought that an ultrabook would be the best device for my needs. With a laptop style layout, small and portable design and plenty of processing power and memory, I tried out a couple of ultrabooks to see if they would fit my needs. My first pick was the Dell XPS 13, which I had high hopes for. After using it for a few months going through several motherboard replacements, dealing with the horrendous trackpad and a myriad of performance and other problems, I realized that it was not something I had any desire to continue to use. A bad mistake that cost me money and valuable time. I then tried out a few other ultrabooks from HP and Sony, getting equally frustrated with similar or other problems. After all the frustrations, I kept on coming back to my good old Dell Precision laptop, which was heavy and too large to fit in any normal backpack. But at least it worked and was good enough to do some real work. That didn't last very long either – after years of use, the laptop finally died and it was time again to shop for something newer and better. Only this time, I knew that I would have some international travel and simply could not consider anything that big. After some research and visiting of a local Microsoft store, I decided to give Microsoft Surface Pro 2 a try.
Being a tablet based on the Microsoft Windows 8 operating system, this one felt different than anything else I have used before. First of all, it is available in a number of different configurations, two of which boast plenty of hard drive space and RAM to run Lightroom and the resource-intensive Photoshop. The 256 GB and 512 GB models have 8 GB of RAM and run 64-bit Windows 8 OS, so I figured that they should be able to run pretty much anything. Having owned the iPad, I did not want to be limited to just a tablet-style gadget, so when I saw that the Surface Pro 2 could be used with a real keyboard, a mouse and even a stylus pen, I decided to give it a serious look. I decided that the 256 GB version would be plenty enough for my needs and it fit my budget, so I went to a local Best Buy store and bought one. In this review, I will talk about my experience with the Surface Pro 2 from a photographer's perspective and how it has been working out for me during my travel in Europe.
1) Why not Surface 2 or 4 GB Pro 2?
You might be wondering why I decided to skip on the regular Surface 2 or the 4 GB version of Surface Pro 2. Having used Adobe Photoshop for many years now, I know that it is a resource-intensive application, particularly when it comes to RAM. Lightroom is the same way, except it is often even worse, thanks to its memory leaks and other annoying bugs like this one. Simply put, 4 GB of RAM or less is just not enough to run Adobe applications smoothly.
2) Why not Macbook Air?
Many photographers prefer Apple products for their needs and I can see why – Apple definitely has some very nice laptops and ultrabooks like the Macbook Air that pack plenty of power and storage for some serious work. However, I had two dilemmas that stopped me from leaning towards a Macbook Air. First of all, I have been a longtime PC user and I am very used to the PC environment. Second, Macbook Air is still an ultrabook and not a tablet like Surface Pro 2. The keyboard is not detachable and the screen is not a touchscreen, so there is no option for using a pen for quick sketches, retouching and adjustments. Lastly, I would have to purchase a number of apps for Mac, so there were additional costs to deal with.
3) Lightroom and Photoshop Performance
My very first test was to see how Surface Pro 2 can handle CPU and memory intensive applications like Photoshop and Lightroom. I installed Adobe Photoshop CS6 along with my favorite Google Nik Collection plugins and fired it up first. The application opened very fast – it only took about 6-7 seconds to load, which is just a tad slower than my dedicated desktop at home. Editing high resolution RAW files in Photoshop was quite good and not sluggish. So overall, I am quite pleased with the Photoshop performance.
Lightroom, on the other hand, was noticeably slower. The process of importing images was decent, but the overall performance of the application was a little sluggish, especially for images that previews were not generated for. Once previews were generated, it was pretty fast though. After realizing this, I forced Lightroom to generate previews upon import, which seemed to increase the performance significantly.
Keep in mind that the Surface Pro 2 will slow down the USB port significantly when it uses battery power. So if you notice that your transfer / import process is taking very long, plug the device to power and you will see USB speeds improve dramatically.
Still, I was surprised to see that the Surface Pro 2 was as fast, if not faster than the Dell XPS 13 ultrabook that I have been using, which was definitely good news for me!
4) The Stylus
The stylus pen that comes with the Surface Pro 2 rocks! If you have used a stylus before or God forbid used one of those rubber things for the iPad, you will realize that they are all junk in comparison. The Surface Pro 2 stylus is pressure sensitive and it really works. The only "gotcha" is that you have to install the right drivers. Simply visit Wacom's "Feel" driver page, install the driver, reboot the machine and you are ready to go! Here is how the configuration program looks like: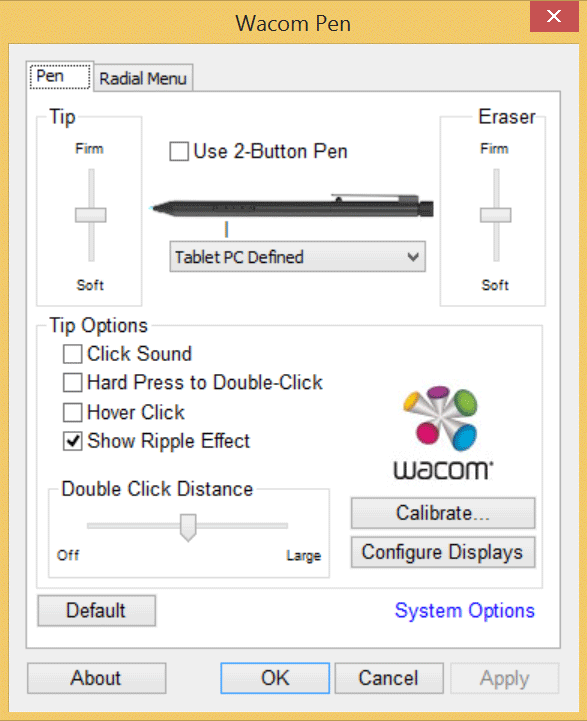 5) Display
For a small 11″ tablet, the Surface Pro 2 has an amazing 1920×1080 Full HD display. Compare that to the 13″ Macbook Air's 1,440×900 screen and you will realize how much better the screen on the Surface Pro 2 really is. The iPad "Retina" screen is obviously better with its super high 2048×1536 resolution, but as I have stated above, the iPad is far from being an ultrabook – it is just a tablet with very limited RAM memory.
More resolution means that you can view more details on photos without having to constantly zoom in and out, especially when working in Photoshop and Lightroom. Color reproduction on the Surface Pro 2 is superb, especially once you calibrate the screen with a good commercial tool. And yes, you do have to calibrate it just like any other monitor!
6) The Cover / Keyboard and the Touchpad
When I first tried out the original Surface with its Touch Cover at a local store, I absolutely hated it. While people were saying that one can get used to it, I just could not see how I would. That's why when I saw the Type Cover 2 keyboard, I knew that it was the way to go for me. And it was certainly a good decision – I can write fast and efficiently with a traditional keyboard and I was happy to see real Function (F) keys!
I do have two complaints though. The back-lit keyboard is nice, but the buttons can occasionally get "stuck" – not physically, but inside the operating system. The bad guys are: Shift, Alt, Ctrl and Spacebar. If you discover odd behavior and you find yourself suddenly not being able to type or function normally, just press these buttons one at a time to "unstick" them. Another workaround is to disable the "Microsoft Input Configuration Device" in Device Manager (under Human Interface Devices) and the problem goes away, but so does some other keyboard and screen functionality. Looks like this problem has been there for a while and Microsoft is still working on fixing it…
The second complaint is with the touchpad – it is still the same "touch / feel" version. I have always had a hate relationship with all touchpads and this one is certainly not an exception. The left and right buttons are not buttons and just have designated spots, so it is pretty painful to use and get used to. Knowing that I would have these problems, I decided to solve the problem early on by using a real mouse. I bought Microsoft's "Arc Touch Mouse" that is specifically designed for the Surface Pro 2 (without eating up the precious USB 3 slot), and I am happy to say that it was a great decision! The mouse is very compact when not in use, becoming completely flat, which again shaves off precious space in my bag. As soon as you move it to the "Arc" position, it turns on and works really well on most surfaces. Battery life is amazing and the virtual "scroll" feature is very cool. For me, the Surface Pro 2 is incomplete without a fully working mouse, so if you use a mouse religiously, definitely get this particular model. I actually had to visit a few stores in Denver to find the darn thing though – apparently it is very popular.
7) Battery Life
According to Microsoft's specs, the Surface Pro 2 can deliver up to 7 hours of battery life. In power save mode, I was able to squeeze out about 5-6 hours, and the battery life fluctuated by an hour or two depending on what I was doing. When kids wanted to play some 3D games (more on this below), battery drained pretty quickly – I was only able to get a couple of hours max. The same was with Lightroom and Photoshop. Using the two extensively put a high load on CPU and memory, so batteries drained much faster than normal.
8) Gaming
Although I am not into gaming anymore, my kids occasionally like to play games like Starcraft II. When I first installed Starcraft II, I thought that the Surface Pro 2 would not be able to handle it. To my surprise, the game worked very well and did not seem to show any signs of lag! I then tried out Diablo 3 and it was also quite playable on the Surface Pro 2. I just needed to first make sure that the stuck key fix was applied before starting a game. Other than that, the Surface Pro 2 seemed to have no problems with running demanding games. Yes, the battery life was short and the back of the unit got very warm, but it worked just fine. And if this machine is good enough to play games, it is definitely good enough to handle most other applications!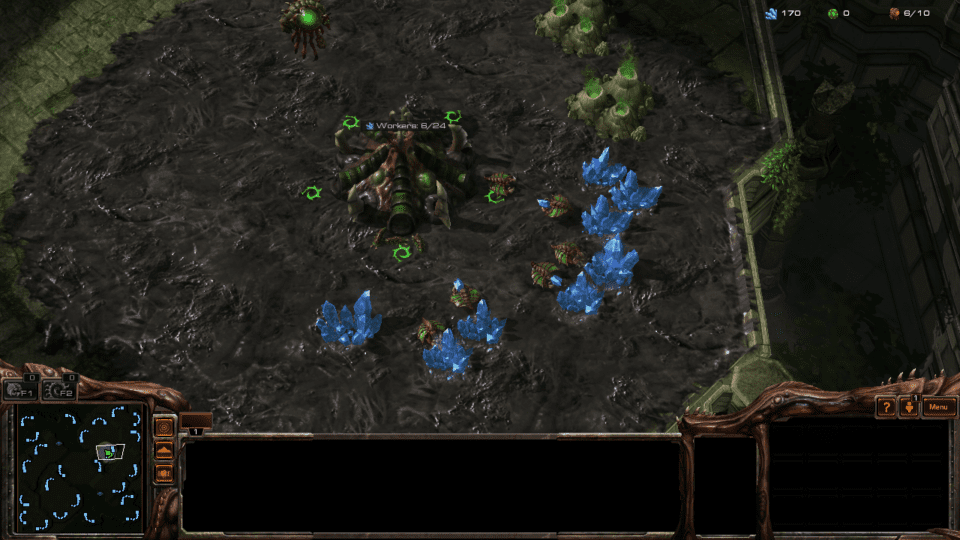 9) Touchscreen and Kickstand
The touchscreen also works amazingly well. Although I mostly rely on using the Type Cover 2 for typing, it is nice that I can disconnect it and fully switch to the touchscreen instead. The screen is very responsive and easy to use, with built-in support for gestures. What can be a bit tough is the fact that the Windows operating system is built with small windows and buttons, which can be hard to reach in certain areas, especially if you have large hands. Stylus obviously takes care of the problem, but I do not expect everyone to carry the stylus around all the time. From that standpoint, a true touchscreen tablet like the iPad is designed to work easier and better.
The Surface Pro 2 comes with a dual-position kickstand, which is a really smart and neat feature! In regular position at desk level, you set it on the first position and when putting it on your lap, you can change the angle to still work comfortably!
10) Tethering
One feature that I have not tried yet, but cannot wait to check out is the tethering option. Since the Surface Pro 2 is so small and compact, I am thinking of modifying my lab setup at home, so that I can connect my Nikon D800E to the Surface Pro 2 with a USB cable. Using Nikon's Camera Control Pro 2 software, I can then transfer files directly to the Surface Pro 2 and set up Lightroom to automatically import every captured image. For those that shoot in studio environments, this could be a cool option to explore. Transfer speeds should be pretty good, since it is a direct USB connection instead of a wireless transmission.
11) MicroSD Port
If you want to expand the memory of the device, the Surface Pro 2 comes with a MicroSD slot on the right side. With SanDisk now making 128 GB MicroSDXC cards, it makes sense to use that slot for extra storage or backup. Personally, I would use it for backups when traveling. Once you import all the images, back up your photos and Lightroom catalog for peace of mind.
I really wish Microsoft included an SD card slot though. Perhaps the next version will have one!
12) Summary
So far, I am very impressed by what the Microsoft Surface Pro 2 has to offer. With its compact size, beautiful display, real keyboard, stylus and mouse options, the Surface Pro 2 has become my travel companion and a great tool to keep myself productive when traveling. I have been using it to edit photos, import and backup images and even entertain my kids by letting them play games and watch movies on it.
Although a lot of people consider the Surface Pro 2 to be a tablet like the iPad, it simply blows the iPad away in every way and falls more into the ultrabook territory instead. It is not a direct competitor to the Macbook Air either, because it features a touchscreen and does not have an integrated keyboard. So in a way, it is a mix of the two, a "hybrid" I guess.
Microsoft Surface Pro 2
Features

Build Quality

Handling

Value

Size and Weight

Packaging and Manual

Ease of Use

Speed and Performance

Stability
Photography Life Overall Rating