This is a short review of the Lexar Professional 400x SDHC UHS-I Class 10 card, which I have been using for the past 6 months. I have owned 4 of these cards in 16GB capacity and decided to write a review after every single one of them failed. I have never had such problems with memory cards, especially those that have a "professional" label attached to them. So this is more of a warning to potential owners, rather than a full-blown review of a product.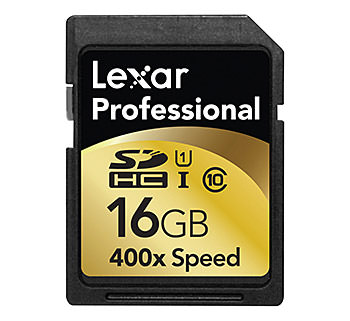 When it comes to memory cards, the market is simply overflowed by so many different brands and different types of cards, that it can get quite overwhelming for a first time buyer. Out of all those brands, the two most popular ones in the USA are SanDisk and Lexar. They put a lot of effort into marketing their products, particularly in the professional photography arena. For years I have been relying on SanDisk cards and have owned many Compact Flash and SD cards from them. Perhaps I have been lucky, but during the last 7 years, I have never had a single SanDisk card fail (I still own some pretty old 2 GB SanDisk cards). So last year when there was a good promotion on Lexar Professional cards and after I heard so many good things about the brand, I decided to give Lexar a try and purchased four of the professional 400x SDHC class 10 cards.
The cards were nicely packaged and looked no different in quality to my eye than the SanDisk cards that I owned. So for the first month I was pretty happy with my purchase, thinking that I got good value by purchasing Lexar. However, after a short period of time, one of the cards would not go into my card reader anymore. When I checked the back of the card, one of the plastic pins broke off and was creating resistance. It was the first time when I saw a broken pin, so I simply removed the rest of it and continued using the card. In a period of less than 3 months, all other cards starting having exactly the same problem. The pins on most of them broke off from the top, but they were still usable. I did not pay much attention to the problem, since the cards themselves performed well until the next trouble came up – when inserting cards into my cameras, I got "protected card" errors. When I analyzed the cards, 3 of them had very loose write protect switches that protect and un-protect cards. Here is an image of one of the cards that shows broken pins and a loose write protect switch: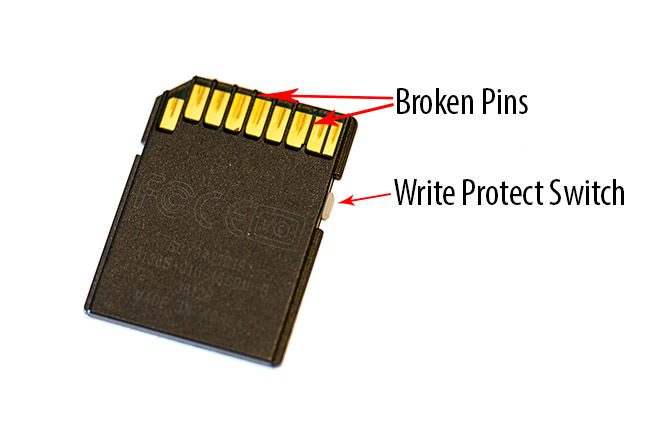 When I look at the back of my SanDisk cards and compare the two, the ones on the Lexar are much thinner and "plasticky" in comparison.
The last problem was encountered when I was recording a video for the sensor gel stick. My Nikon D600 would simply stop recording after 30-45 seconds. After trying several times, it finally gave me a strange memory failure error. The card that I had in it failed. Thankfully, it was not anything important and I simply had to re-record the video.
While I always do my best to write to two cards on important client work, I just cannot risk potential failure on two of them at the same time. Judging by the failure rates of these cards, it is certainly a probability. I ended up replacing all 4 cards with SanDisk 16GB Extreme Pro cards, the same ones I have been recommending and buying for a while.
One important note that I want to add, is that I did not write this review to say that ALL of Lexar products are bad. Many people swear by Lexar's cards and I do not doubt that Lexar makes good quality products. It is just that this particular product is the one that let me down. In fact, it could be a particular batch that was defective within the "Professional 400x" SD card line. The label on the back says "Made in Korea" and there are a bunch of numbers engraved there: "GCY3471D19", "31368-C10-16GBM B" and "3612B". My guess is that the first part is the serial number, the second is the part number and the third is the manufacturing plant number. All four were purchased from B&H Photo Video, so they are not fake. These professional series cards come with a limited lifetime warranty, so I have already contacted Lexar to see what they say.
Do you own Lexar SD cards? If you do, have you had a problem with broken pins or loose write protect switches? Please let us know below!
Lexar Professional 400x SDHC Card
Build Quality

Value

Packaging and Manual

Speed and Performance
Photography Life Overall Rating