Summary
One could argue that similar to the Laowa 12mm f/2.8, the 10-18mm f/4.5-5.6 is an unusual, special-purpose lens. While at first it might look like an appealing ultra-wide angle zoom lens for the Nikon Z mount, thanks to its versatile rectilinear 10-18mm zoom design, compact size, relatively lightweight metal construction and an appealing MSRP price of $849, the lens has a number of optical issues one should be aware of. First of all, while the lens shows decent center performance on the Nikon Z7, its extreme corners never really get sharp no matter how much you stop down at all focal lengths.
This might not be an issue for those who are willing to crop their images a bit, or perhaps ignore the extreme corners altogether, since they are often physically distorted anyway. It might also not be a big deal for those who shoot with a lower resolution camera like the Nikon Z6, since sharpness issues are far less visible. However, for those who want to see sharp corners on the Z7 when shooting landscapes or architecture, the Laowa 10-18mm is surely going to disappoint. The second issue has to do with the lens distortion and vignetting characteristics, which vary greatly at different focal lengths.
At 10mm, the Laowa 10-18mm produces "mustache" distortion that can be tough to correct in post-processing software. Vignetting is rather pronounced at all focal lengths and apertures, with the potential to produce color casts that can also be problematic to deal with. Lastly, since the lens is completely manual and there is zero communication between the lens and Nikon Z cameras, basic EXIF information such as focal length and aperture are not saved in images, making post-processing even more painful, as you cannot easily copy-paste distortion and vignetting settings from one image to another.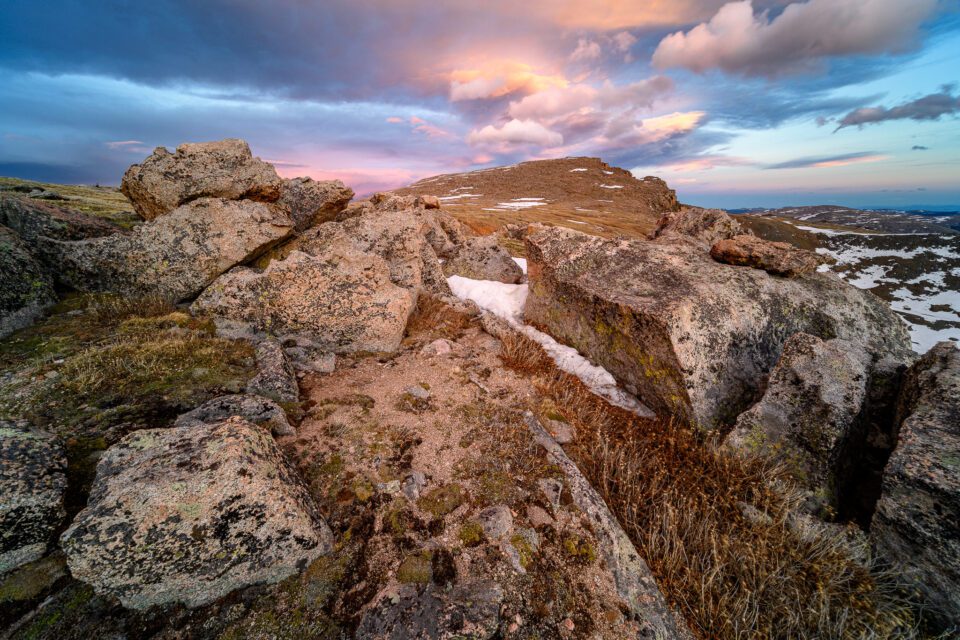 However, not everything is doom and gloom with the Laowa 10-18mm f/4.5-5.6. I personally had a ton of fun using the lens when shooting landscapes on my Nikon Z7 and really enjoyed the 10mm perspective that I cannot get with other ultra-wide angle lenses like the Nikon Z 14-30mm f/4 S. Being able to get the lens close to foreground elements to make them appear massive at 10mm, or making large elements appear tiny by moving away from them is pretty cool and not something you can easily achieve with longer focal length lenses. I also love the way Laowa 10-18mm renders sun stars, which look great when including the sun or street lights in the frame.
Overall, I am happy to see Laowa bringing out lenses for the Nikon Z mount, which desperately needs more lens options. While the Laowa 10-18mm might not be an optically superb lens, it is significantly wider and cheaper than Nikon's Z 14-30mm f/4 S lens (which also has its share of problems). I really hope that Laowa does not stop with the 10-18mm and starts porting its other lenses for the Z mount. I also hope that Laowa's engineers find a way to communicate basic EXIF information to Nikon Z cameras. That might take some time and effort, but I am sure it will pay off in the long run…
Where to Buy
If you want to purchase the Laowa 10-18mm and you would like to support our efforts, please consider using the below links from our trusted partner B&H Photo Video. At this time, the Laowa 10-18mm is not yet available for the Nikon Z mount, but once we see the official announcement from Laowa, we should start seeing retailers like B&H stock it.
Buy Laowa 10-18mm f/4.5-5.6 from B&H Photo Video (Nikon Z version)
Laowa 10-18mm f/4.5-5.6
Optical Performance

Build Quality

Handling

Size and Weight

Features

Value
Photography Life Overall Rating