It has been a while since Apple announced the iPhone 6 and the iPhone 6 Plus and although I have had my Plus model for about 6 months now, I have not had a chance to provide feedback on what I think about this phone when used as a camera for occasional snapshots. Although I initially could not understand the point of such a large phone that is now known as a "phablet", it did not take long before I was convinced that I wanted the iPhone 6 Plus. My main reason was reading – I no longer had to pinch with my fingers to zoom in to be able to read small text on a website. The larger surface area gave a lot more room, making it possible to use the device for email and web surfing. This meant that I could ditch my iPad and only carry one additional device when I needed to work, for which the Microsoft Surface Pro 3 fit the task perfectly, being a real laptop and not a laptop wannabe like the iPad is. After getting the iPhone 6 Plus, I realized that the built-in camera is actually pretty decent for photographing in daylight and when I do not have a real camera with me. It is certainly no Nokia Lumia 1020 or Samsung Galaxy S6, but I was not in a quest to find a phone with the best camera anyway. I was moving up from an older beat up iPhone and did not feel like switching to another system, so the built-in camera was certainly not a priority. I will be honest, I am not an iPhoneographer and I am not planning to be one anytime soon, so please take this review with a grain of salt. I only used the basic, built-in tools for capturing images, although I am aware of the fact that one can use third party apps to do plenty of cool stuff with the camera on the iPhone 6.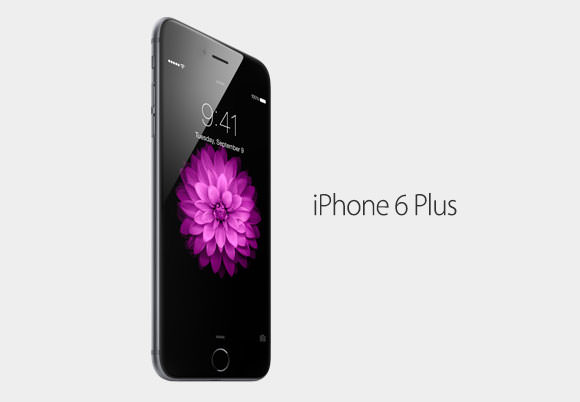 1) iPhone 6 Camera vs iPhone 6 Plus Camera
Both iPhone 6 and iPhone 6 Plus feature the same 8 MP iSight camera with a small sensor and tiny pixels measuring only 1.5µm in size. The lens has a fixed f/2.2 aperture. There is a built-in flash on both as well. The only difference between the two is optical image stabilization – the iPhone 6 Plus comes with it. With image stabilization, the camera will automatically compensate when shooting at slower shutter speeds, allowing to yield images with less noise (since lower ISO is used), particularly when shooting in low light situations.
2) iSight Camera
The 8 MP iSight camera found on the iPhone 6 and iPhone 6 Plus cameras is not a breakthrough by any means. In fact, it is pretty similar to what is found on the iPhone 5. Apple mostly concentrated on the software side of things on the iPhone 6 and did not change the physical size of the sensor or its resolution. That's not to say there are no improvements – the iPhone 6 comes with a few new features such as "focus pixels" (which improves autofocus performance), improved face detection, better exposure control and more.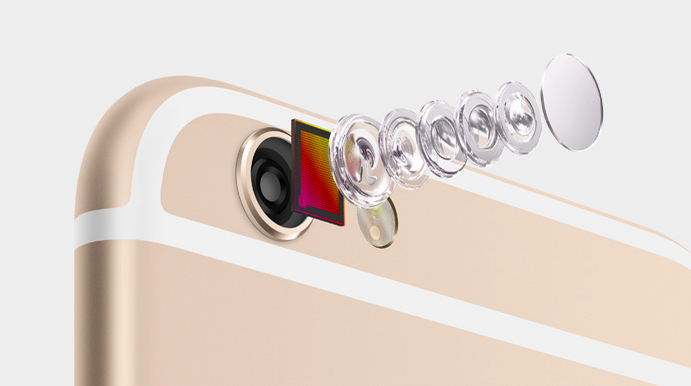 The same camera is able to deliver high quality video files, shooting 1080p HD video at 60 fps and slow motion 720p video at 240 fps. You can also use the iPhone 6 to create time-lapse videos now.
3) Autofocus Performance
The iPhone 6 Plus is no DSLR, so don't expect it to be a speed demon. With such a small sensor, its f/2.2 aperture still translates to a boatload of depth of field, so focusing is not comparable to what one would get on a large sensor camera. Still, AF is pretty darn fast and responsive for a smartphone. You simply tap with your finger on the area you want to focus on and the camera does its job. When the phone detects faces, face recognition algorithms kick in and the camera automatically focuses and tracks your subjects, putting the camera on face priority mode, which is nice. Aside from my kids, I have not tried photographing any fast movements or action – I would care less about this anyway. The camera does a decent job with capturing my little daughter, who is always on the move and the camera copes with her pretty well.
4) Details and Noise
Thanks to a small sensor and tiny pixels, it is expected that the camera produces plenty of noise in low light situations. This is not an issue if you are showcasing small to medium size images to your friends on social media, but if you are trying to do something more serious, like getting your photos printed, you might not have a lot of options. For some of the images presented in this review, I had to run Dfine from Google's Nik Collection, since noise levels were pretty distracting even in daylight situations. I also noticed that noise reduction does not work very well with some images, particularly when there are larger blocks of noise and patterns visible in images. In some of the images, you will notice that the sky does not look even everywhere and there are visible artifacts. Not much you can do with those, unfortunately. Again, this should not be a surprise, since we are dealing with a small sensor smartphone…
On the positive note, detail level from center to corner of the frame is pretty good, which shows that the lens used on the iPhone 6 / iPhone 6 Plus is quite good.
5) Panorama Mode
The panorama mode works quite good overall, but can be somewhat of a pain when you are dealing with a blue sky. The camera will often exhibit lines with dark to bright transitions, which shows that the camera's exposure most likely varies when it actively captures a panorama. Unfortunately, there is no way to lock exposure when using the panorama tool, so you will most likely end up with many images that look like this:
Pay attention to the sky, where you see transitions from lighter to darker tones and vice versa.
6) HDR Mode
Just like the previous generation iPhone cameras, the iPhone 6 and iPhone 6 Plus cameras are also equipped with the "High Dynamic Range" (HDR) feature, which does a great job at recovering highlights and shadows when dealing with more difficult lighting situations. The HDR feature is quite handy and I really like how Apple implemented HDR by making it look quite realistic and not over the top. There is no "cartoonish" feel to HDR, which is great. Take a look at the below images – one was a standard capture and the second one is an HDR version. Note how the camera recovered the highlights in the clouds and brightened up the foreground: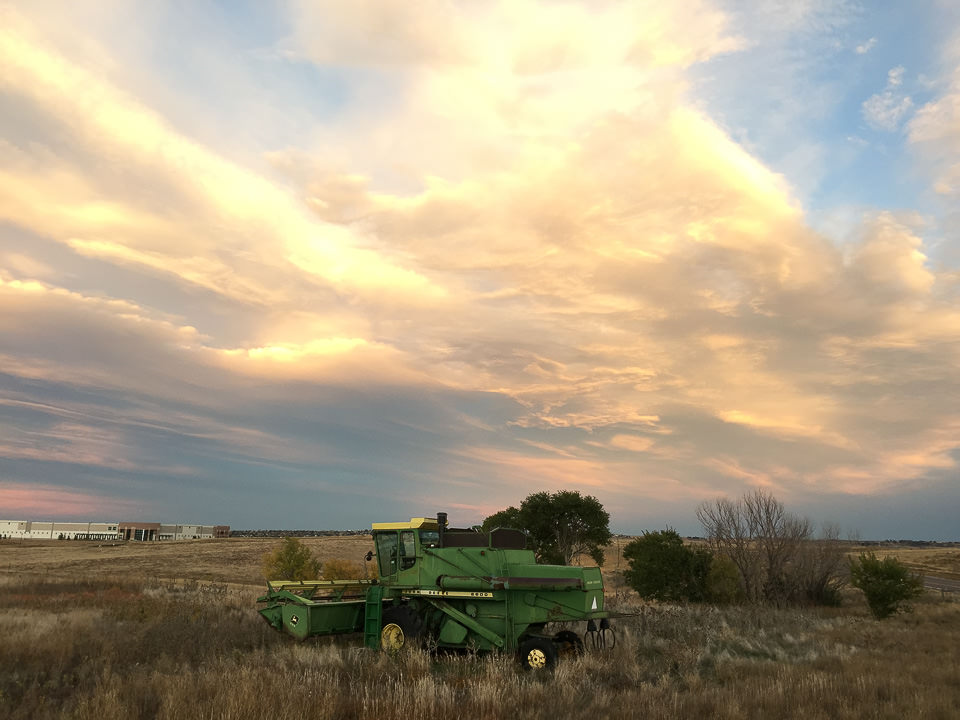 The details are well preserved in most areas and the HDR version looks great – I would certainly pick that one over the standard out of camera image.
7) Summary
As I pointed out in the beginning, I did not buy the iPhone 6 Plus to focus a lot on photography. For my occasional needs, it works pretty well and does a decent job, so I am generally happy with the overall output and the detail level I see in images. At the same time, I do realize that there are far better choices available out there, which do a much better job at capturing photos than the iPhone 6 Plus does. Some smartphones like the Panasonic Lumix CM1 are more cameras than smartphones and would obviously offer amazing image quality in comparison. But again, that's not what I bought the iPhone 6 Plus for anyway. If I really need to produce a higher quality photo, I would use a real camera, not my phone…
My wife Lola is a much better photographer than me, particularly when it comes to shooting with a smartphone and she has been doing all kinds of fun stuff like this with her iPhone 6 Plus.
8) More Image Samples
Apple iPhone 6 Plus Camera
Optical Performance

Features

Build Quality

Focus Speed and Accuracy

Image Stabilization

Value

Image Quality

High ISO Performance

Size and Weight

Metering and Exposure

Movie Recording Features

Dynamic Range

Ease of Use
Photography Life Overall Rating