This is a review of the Impact Quickbox Softbox. It's a 24"x24" collapsible softbox that's made to be used with any hot shoe mountable flash unit. I was pretty excited to use this softbox, as I've never had a light modifier for my Speedlights that I felt was suitable for portraits. Would this be an acceptable, more portable replacement for my studio lighting kit?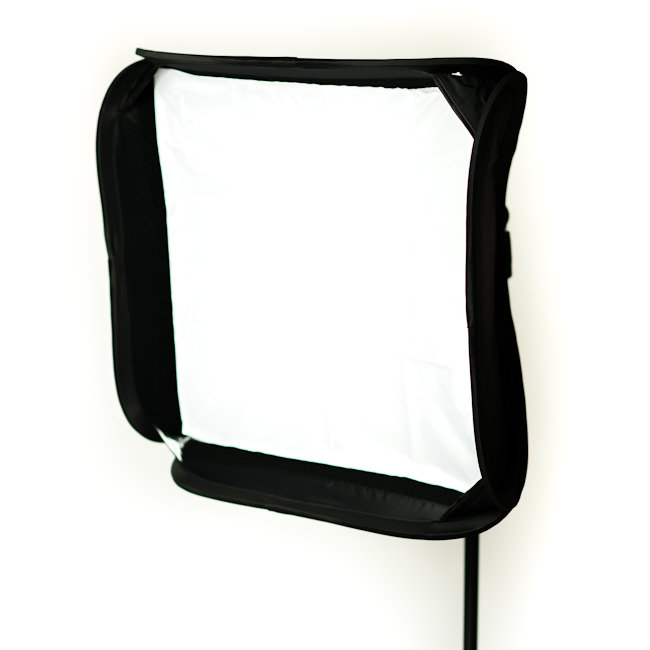 1) Product Specifications
Size – 24 x 24″ (61 x 61 cm)
Shape – Square
Compatibility – Shoe-mount flash
Removable Front Face – Yes
Removable Interior Baffle – Yes
Accepts Grids – Yes
Required Speed Ring – Included
Weight – 2.8 lb (1.270 kg) [entire system]
Additional Information
– Folds up flat
– Sets up in minutes without any rods
– Minimal light loss
– Portable
– Color neutral fabric
– Includes storage case
2) Packaging and Field Use
The Impact Quickbox Softbox comes in a carrying case that is shipped wrapped in cellophane. The case is triangular and has an exterior pocket that holds the mounting hardware. Inside of the case is the softbox, which collapses down to a relatively small size. It also contains an interior diffusion baffle and an exterior velcro-mounted diffuser.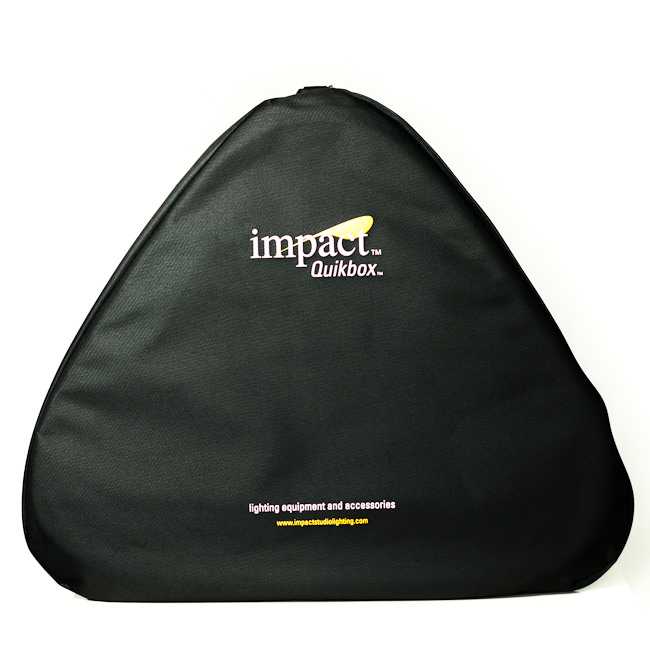 Setup was quite easy and intuitive. The softbox simply unfolds into a rigid square. The interior diffuser gets clipped in and the exterior diffuser velcros to the outer interior edge of the softbox. The softbox can also accept grids for controlling light spill, but I didn't have any to test with it. Once the softbox is assembled, the speed ring simply slips into the back of the softbox. I was initially concerned about this setup, as nothing actually secures the speed ring to the softbox except for friction, but it does feel sturdy and I never had an issue with it while I was using it.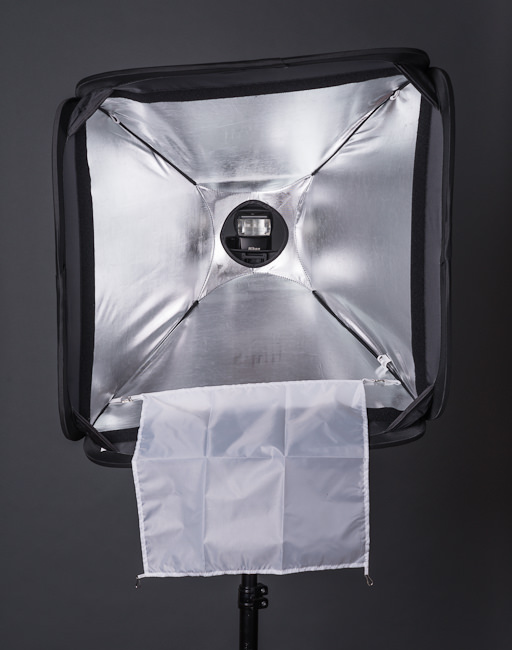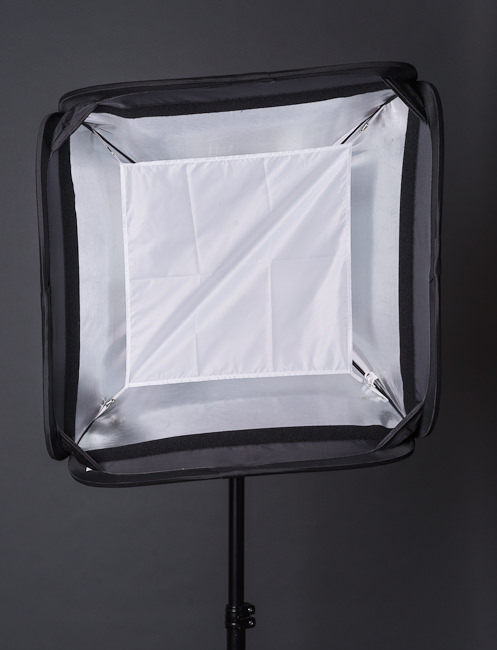 The softbox also comes with a bracket that mounts to a light stand and holds both the softbox and flash. The softbox just slides into the bracket and is tightened in place with a thumbscrew. The flash mounts to a cold shoe and is adjustable so that it should be able to accommodate almost any size of flash. Just center the flash head in the opening of the softbox and you're ready to start shooting.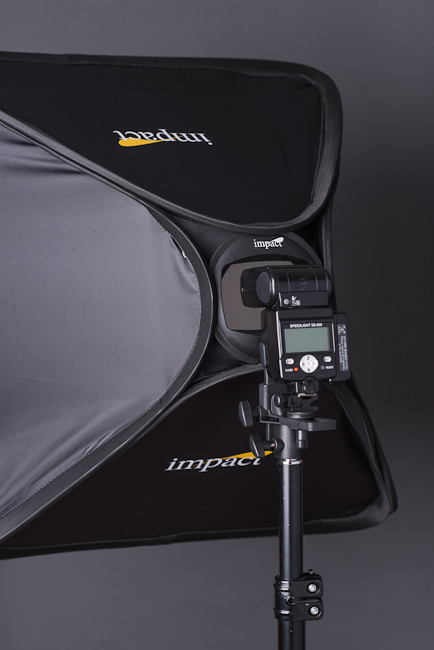 One thing that I immediately noticed as I set everything up was that the mounting bracket does not allow the softbox to tilt, so you can only shoot with it aimed directly forward. This wasn't a huge issue for me, but it could be limiting in certain situations.
3) Samples
I used the softbox during a headshot session. I shot most of the session with my regular studio setup, which consists of a 32"x40" softbox on an Alien Bees AB800 head, a gridded AB400 head on the background and the Impact 52" reflector mounted on a stand opposite the softbox. I then switched the AB800 and large softbox for an SB-800 and the Quickbox Softbox. Setting it up was not much different than the large softbox. I just metered the light and adjusted my SB-800 until it was set to the power output I wanted. I did find that I had to move my reflector a bit closer for the same amount of fill light as I had before. I'm assuming that this is because the Quickbox is smaller than my softbox, but it could have been as simple as how I had the different softboxes aimed.
Here are two shots from the same session. Can you tell which image was done with studio lighting and a large softbox and which was done with a speedlight and the Quickbox?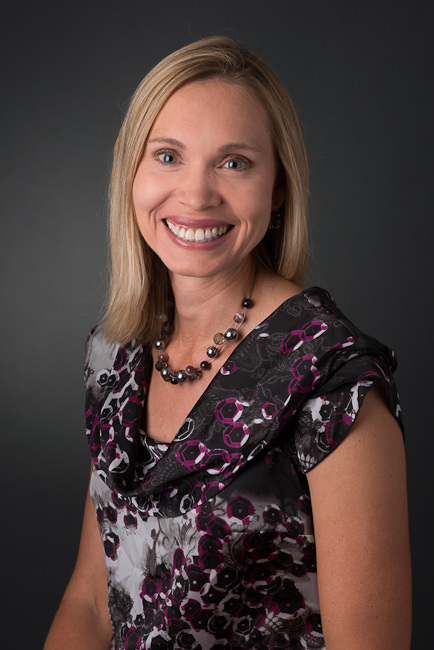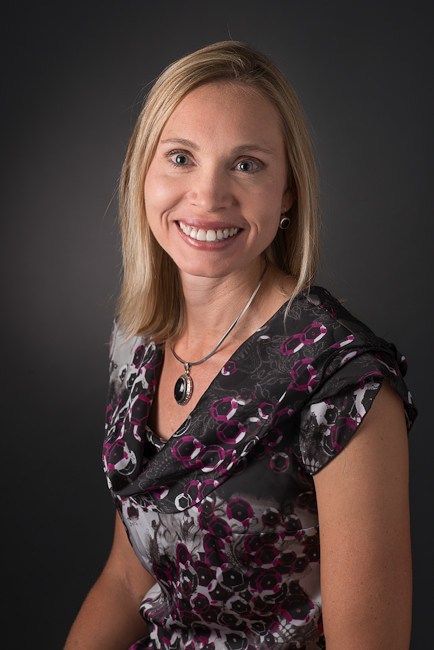 4) Summary
I was very pleasantly surprised with the Impact Quickbox Softbox. It's easy to use, produces great light and folds up to a very compact size. This last feature is very important to me, as it means I can now produce very nice portrait light anywhere without having to bring an entire studio lighting kit along with me. In fact, I'm planning on bringing it and a few speedlights with me to Seattle for some corporate headshots. If you want studio-quality light with you at all times, I'd highly recommend you consider the Impact Quickbox Softbox.
5) Pricing and Where to Buy
The Impact Quickbox Softbox is priced at $134.95 and is available at B&H Photo Video.
Impact Quickbox Softbox
Features

Build Quality

Handling

Value

Size and Weight

Packaging and Manual
Photography Life Overall Rating