This is a review of the Hitech Neutral Density Master Kit, which contains a number of filters that I use with the Hitech Filter Holder for landscape photography. Since I personally prefer soft edge graduated neutral density filters over hard edge (doing mountain photography with hard edge can be problematic), I decided to go with the Soft Edge ND Kit instead of the Hard Edge ND Kit Density Kit. The nice thing about this particular master kit, is that it contains two sets of filters – one standard set of square ND filters (1, 2 and 3 stop) for slowing down the shutter speed when photographing moving water, waterfalls, etc., and one set of soft-edge GND filters (1, 2 and 3 stop) for those tricky high-contrast scenes during sunrise, sunset, etc. If you do not understand what any of this means, I highly recommend to read my article on Lens Filters, which explains all this in detail.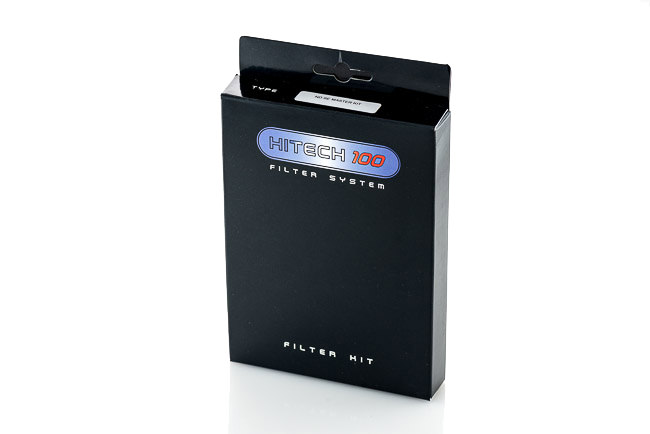 I have been a long time user of Lee Filters (soon to be reviewed) and I decided to give Hitech a try for two reasons – my old set of filters had gotten pretty old / scratched up and I needed to replace it, and I wanted to get a single kit with filters I need and use the most, instead of purchasing filters individually (a kit is cheaper). In addition, I had used Hitech filters in the past and I had good experience with them, so I already knew what to expect from them.
1) Product Information
Product Specifications:
Type: Solid and graduated neutral density
Size: 5.9 x 5.9″ / 150 x 150 mm (solid ND), 5.9 x 6.7″ / 150 x 170 mm (graduated ND)
Filter Factor: 0.3 (1 stop), 0.6 (2 stops), 0.9 (3 stops)
Construction: CR-39 dyed resin
Main Features:
Kit includes 0.3, 0.6, 0.9 solid ND filters and 0.3, 0.6, 0.9 soft-edged graduated ND filters.
Solid ND filters darken the image, allowing you to photograph with a longer shutter speed or wider aperture than normally required. These filters allow you to control depth of field and convey movement more easily.
Graduated ND filters provide selective darkening for controlling the exposure of the sky or other bright areas of the image.
Neutral density filters do not affect the overall coloration of the image.
The Hitech 150mm Neutral Density Master Kit (Soft Edge) contains a wide range of 6 neutral density filters, including both soft-edged graduated and solid.
The solid ND filters included are 0.3, 0.6, and 0.9 densities, offering exposure reduction of 1, 2, and 3 stops respectively. An ND filter creates a darkening of the entire image, allowing you to photograph with a wider aperture or slower shutter speed than normally required. By slowing your exposure time or increasing your aperture, you are able to control depth of field and convey movement more easily. These filters measure 5.9 x 5.9″ / 150 x 150mm and are constructed from specially dyed CR-39 resin.
The ND Grad filters included are 0.3, 0.6, and 0.9 densities, offering exposure reduction of 1, 2, and 3 stops respectively. A graduated ND filter has density on half of the filter surface, helping to darken skies and other bright areas of the image. The filter is most dense at the edge and softly tapers to clear by the middle of the filter. The filters measure 5.9 x 6.7″ / 150 x 170mm and are constructed from specially dyed CR-39 resin.
2) Packaging and Use
The Hitech ND Master kit comes in a single rectangular box and each filter is separately protected by a plastic case. Here is how the GND set looks like: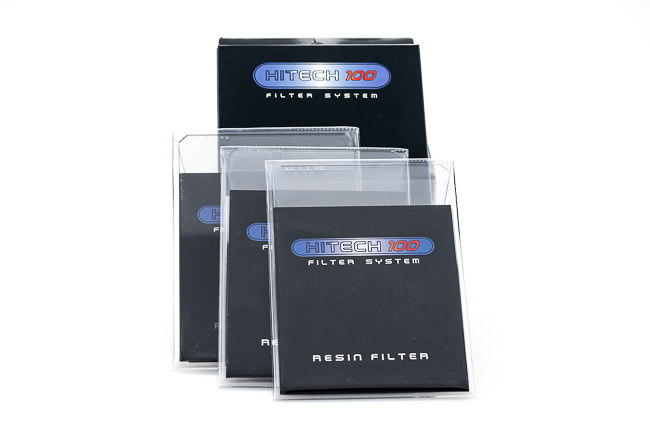 The top left corner of the filter is engraved with information on what type of the filter it is. For example, the ND filters say something like "ND 0.3 STD", which translates to "Neutral Density 1 Stop Standard". To be honest, I could never understand why filter manufacturers have to define stops in 0.3 increments – we have enough of technical verbiage in photography, why make it more complex than needed? Seriously, just call these damn things 1, 2 and 3 stops instead of 0.3, 0.6 and 0.9! Anyway, here is how the GND filters are packaged: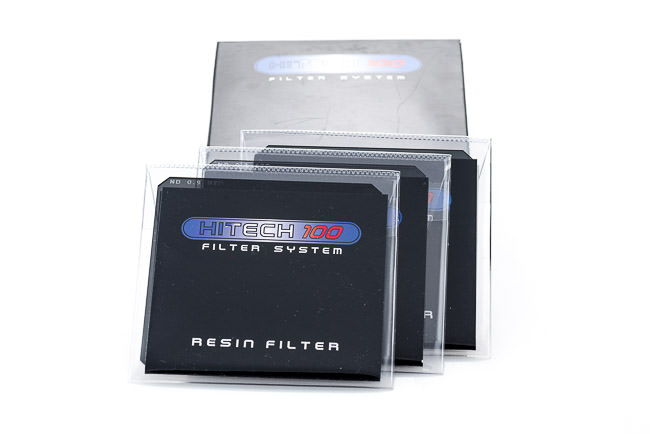 Personally, I prefer the soft pouches that Lee and Singh Ray use for storing filters – those are quite handy when using filters in the field. The Hitech plastic containers just won't last long with repeated use. Plus, it is too painful to get a filter out and put it back in.
Using these filters is a no brainer – you either hand-hold a filter in front of your lens (like I typically do when using just one filter) or slide them into a filter holder. When using Graduated Neutral Density filters, you start off by sliding the filter in with the transparent side down. Then as you slide it down, look through the viewfinder and make sure that the bright area gets darkened. Also, note the transition line, especially when using the 0.9 (3 stop) filter – you do not want a portion of the frame to look underexposed. I typically take a couple of pictures as I slide the filter, to make sure that the transition happens exactly where I need it. Sometimes it might be a good idea to tilt the lens left or right, depending on the scene – do not always just keep it straight. Once you use a soft edge GND a couple of times, you will get used to it pretty quickly.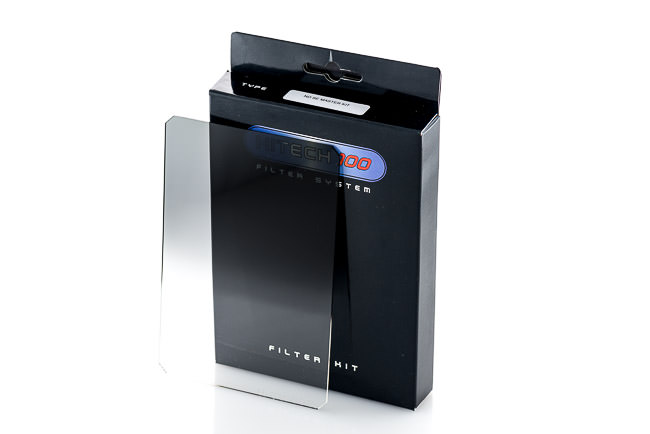 As for quality, the Hitech filters turned out to be excellent, I would say on par with the Lee filters that I have been using for many years now.
3) Sample Images
I typically use a soft edge GND filter when photographing high contrast sunrise/sunset shots, with the sun out of the frame or behind me. For example, the following image was captured with Hitech Soft Edge 0.3 (1 Stop) GND filter: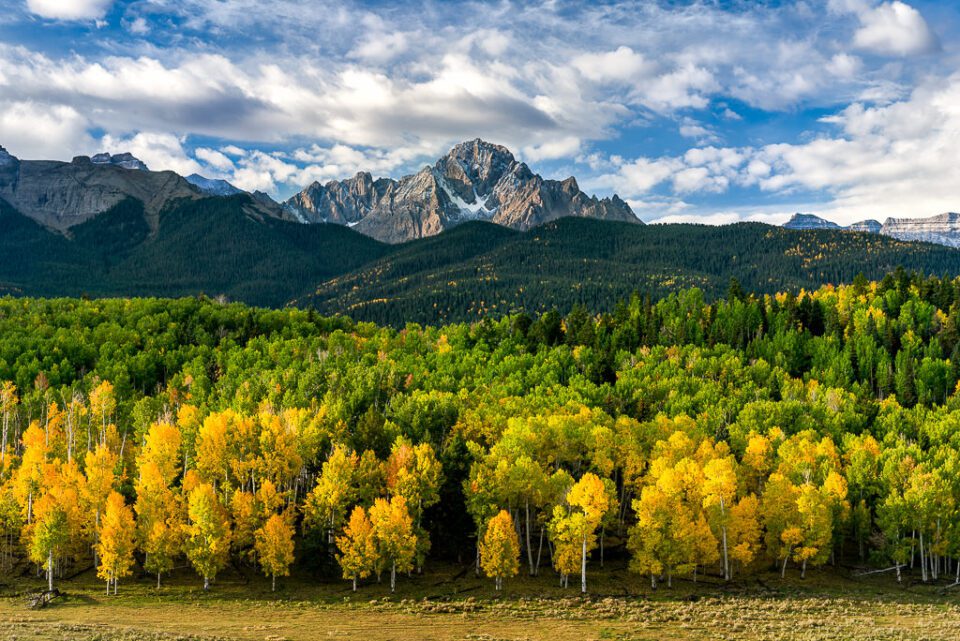 The picture was taken right after sunrise, as you can see from the shadows on the peak of the mountain (the sun was on the left). When I took a picture without a filter, the sky did not look that blue and the clouds were a little overexposed. By using a one stop GND and setting the transition line in the evergreen zone, I pretty much nailed this shot right in the camera. Sure, I could have used Lightroom's ND filter to achieve a similar result, but if I can get a good exposure in my camera, I have way more post-processing options (I don't do HDR/image stacking for landscapes).
Here is another sample image, this time with a 2 stop GND: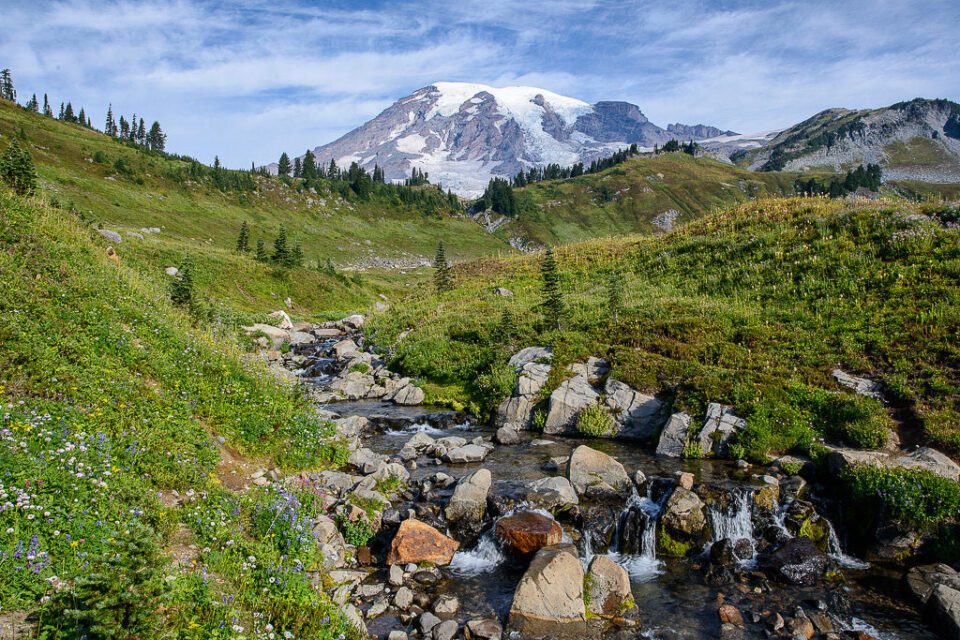 And finally, a couple of waterfall images using the plain 3 stop ND filter: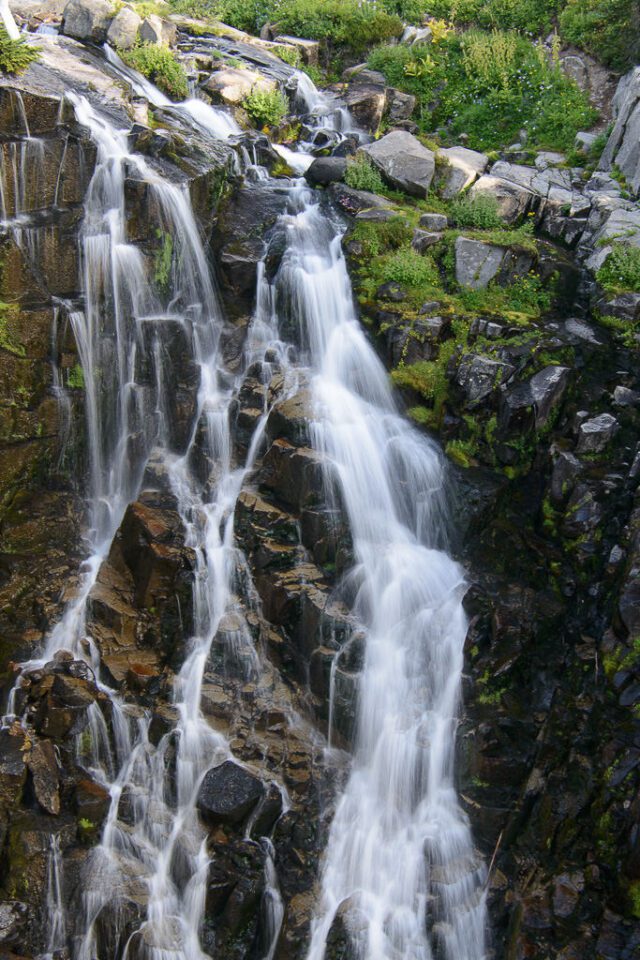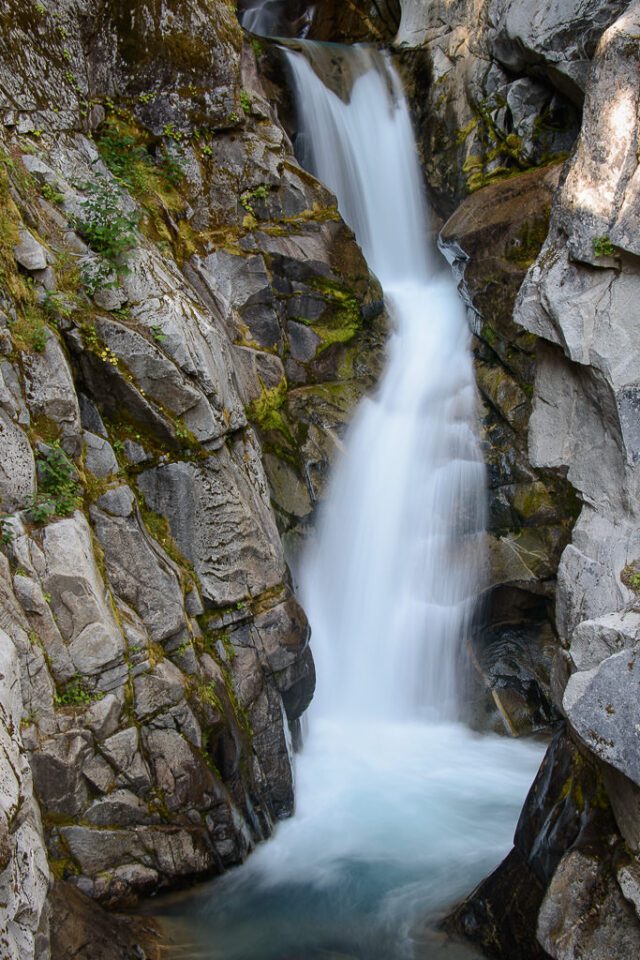 4) Summary
Many landscape photographers, including myself, heavily rely on neutral density filters to get the optimal exposure without having to use HDR and other post-processing techniques. Using GND filters coupled with cameras like the Nikon D600 or D800 can provide so much dynamic range and recovery data, that it almost makes HDR useless in most situations. I have nothing against using HDR, as long as it is done right. However, too many people have the "I can fix it in post-production" mentality nowadays, which I just do not agree with. Yes, post-processing is very powerful and you can get a lot done with tools like Photoshop today. But, why spend all that time trying to fix a bad exposure if you could have done it right from the get-go?
5) Pricing and Where to Buy
The Hitech ND Master Kit can be purchased from B&H for $568 (as of 10/26/2012). If you do not want to buy the whole kit, I would recommend getting just the 0.6 and 0.9 Soft Edge GND filters – those are the ones I use the most. The 1 and 2 stop regular ND filters that come with the kit are not very useful in my opinion. If you want to blur motion or slow down your shutter speed, I would recommend something like B+W 77mm 1.8 ND MRC filter instead (6 stops). Or use one of those Singh-Ray VariND filters – they are expensive, but excellent!
Hitech Neutral Density Master Kit
Features

Build Quality

Handling

Value

Size and Weight

Packaging and Manual
Photography Life Overall Rating