Autofocus Performance
When it comes to autofocus (AF) system, the X1D-50c does not have many bells and whistles. The AF system is simple contrast-detect only, with no phase detection sensors built on the camera's sensor. When compared to any modern mirrorless camera with a smaller sensor, it is noticeably slow and lenses tend to hunt when there is not enough contrast – all normal behavior for contrast-detect AF systems.
Unfortunately, Hasselblad kept the AF system options extremely simple, to the point where there is practically no intelligence built-in. For example, there is no face recognition or eye-tracking functions available, so if you are capturing a portrait, you cannot have the system automatically find the person's face/eye and focus on it. There is no AF-C mode available for photographing movement either, so you are stuck with photographing only static subjects. The AF system on the X1D only has a total of 35 focus points, which cover a big part of the frame, but not all the way to the edges. And I have already talked about all the ergonomic troubles when it comes to simple focus selection – you have to press and hold the AF / MF button to bring up the focus points and you either have to use the touchscreen or the front and rear dials to change a focus point, which is too time-consuming and painful.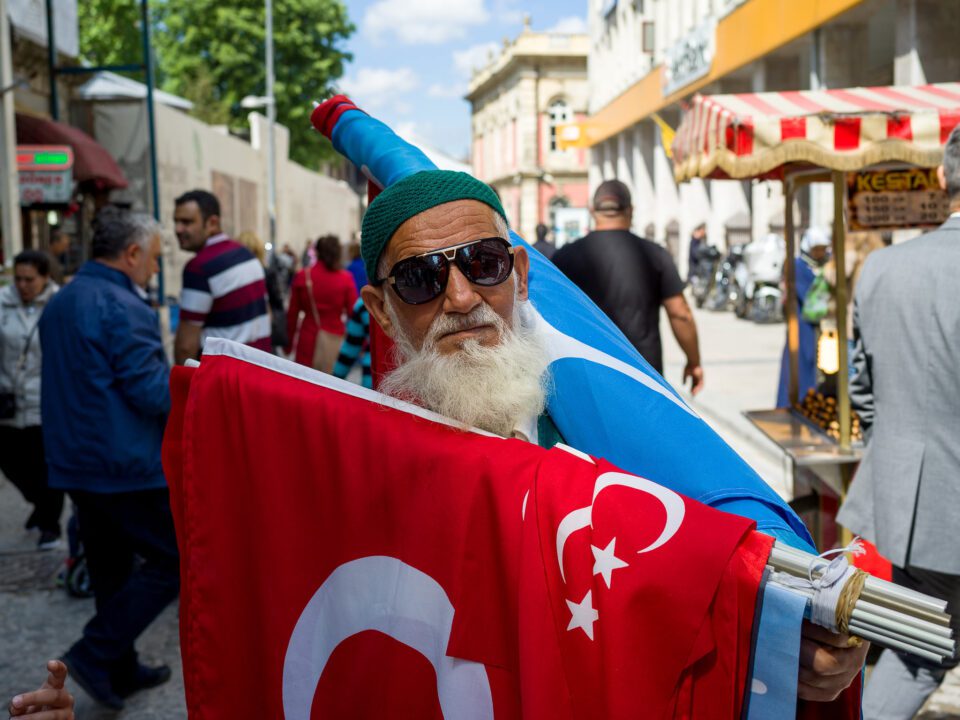 In contrast, although the Fuji GFX 50S also has a contrast-detect only AF system, it is far more advanced in comparison. The GFX 50S has a total of 425 focus points and one can pick between six different sizes of focus points. There are all kinds of focusing options available, including Single Point, Zone AF and Wide / Tracking in both single servo (AF-S) and continuous-servo (AF-C) modes. The camera also has face and eye recognition built-in, and one can customize and fine-tune the focusing behavior of the camera. Fuji has far more experience than Hasselblad in making a functional autofocus system and it really shows – the AF options we see on the GFX 50S closely match those of existing Fuji X-series cameras. So if you compare the two side by side, the GFX 50S comes out on top by a huge margin, there is not even a comparison.
However, one area where the X1D-50c definitely stands out is its autofocus accuracy and precision. While the Fuji GFX 50S has so many bells and whistles on its AF system, it can sometimes produce softer images due to AF accuracy, focus shift and other issues. It works reasonably well, but it certainly has its weaknesses and it seems like Fuji needs to further refine the AF system on the GFX 50S. I noticed occasional focus inaccuracies when shooting landscapes off a tripod – in some cases, I was able to get sharper results by moving the focus ring manually. The X1D-50c does not have any focus accuracy issues – when the target has enough contrast, the camera nails focus every time. I was able to see this while testing the X1D-50c in a lab environment, where the camera acquired focus precisely each time and Imatest produced very similar, consistent results.
If Hasselblad could enhance the AF system on the X1D-50c and add at least some useful features such as face recognition, I am sure it would make a lot of X1D-50c owners happy…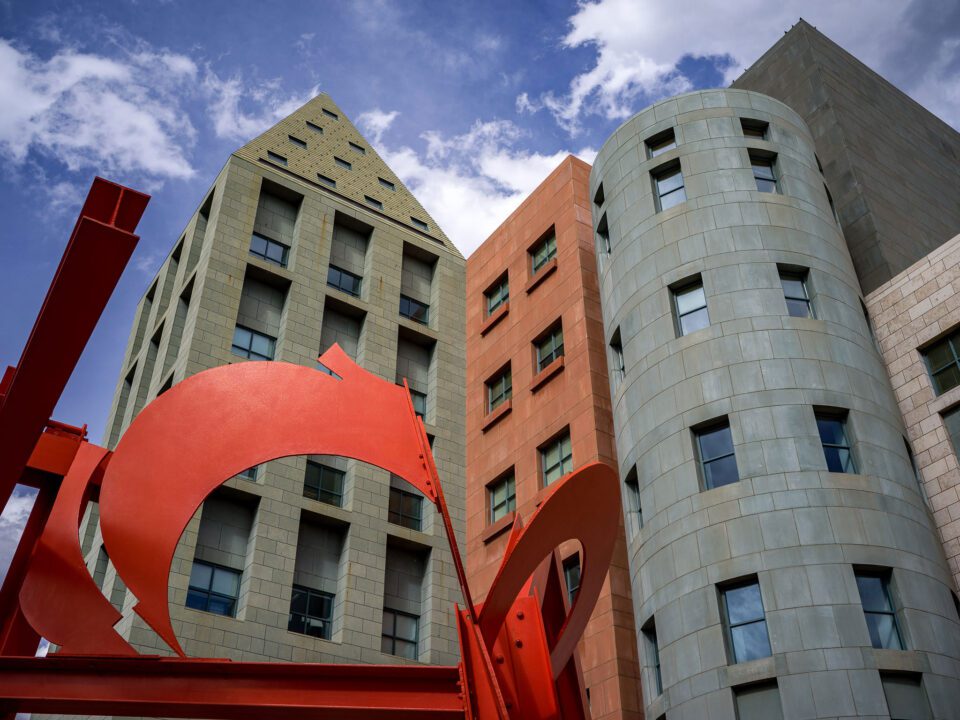 Hasselblad XCD Lenses
As one would expect from Hasselblad, the XCD lenses that are designed specifically for this new mirrorless mount are absolutely amazing. At the time I requested the camera, only two XCD lenses were available – the Hasselblad 45mm f/3.5 and the Hasselblad 90mm f/3.2. Both proved to be stellar in a number of ways, including build quality, compactness, and optical quality. While I am planning to review each lens separately, I wanted to give some bits of information in this review in regards to what one can expect from XCD lenses. First of all, they are built to last. Similar to other Hasselblad lenses, the XCD line has a very similar tough metal shell that is smooth to touch. They also have a similar rubber ring around the focus ring, although it is colored and textured a bit differently to give them a distinct look. The lenses feel great in hands and balance very well on the X1D-50c. When using manual focus, the focus ring feels very smooth, something one would expect from such high quality and expensive lenses. The high-quality metal hoods attach well to lenses and stay in place, although I found that rotating them the other way around when traveling can be painful.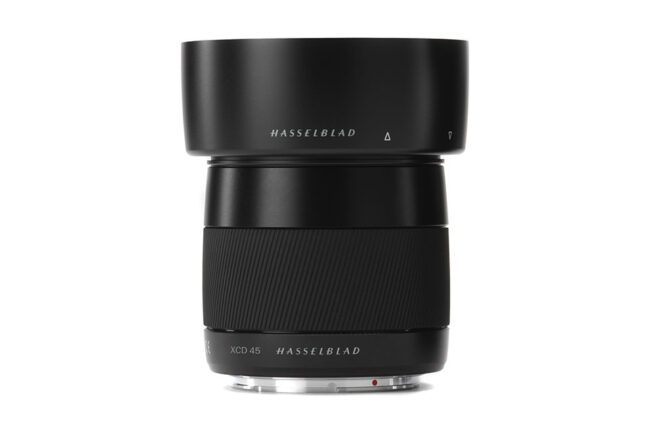 Hasselblad's decision to go minimal and simple also shows itself on the XCD lenses, which also has its drawbacks, at least for now. Since the focusing system on the XCD lenses is "focus by wire" (which means that there is no direct mechanical connection between the focus ring and the focusing lens elements), Hasselblad decided to eliminate the distance scale from lenses completely. One would think that the distance at which the lens is focused would at least be provided in the EVF or the LCD, but that's not the case either – it is nowhere to be found. I am not sure if Hasselblad has any plans to implement a proper DoF / distance scale in the EVF / LCD, but I am actually pretty surprised that it is not even mentioned anywhere. Forget about trying to use a DoF calculator on the X1D to calculate hyperfocal distance – you would have no reference point for numbers. If Hasselblad aims the X1D-50c for landscape photographers, I am not sure how this camera got released without this feature. I hope Hasselblad implements this in the next firmware update.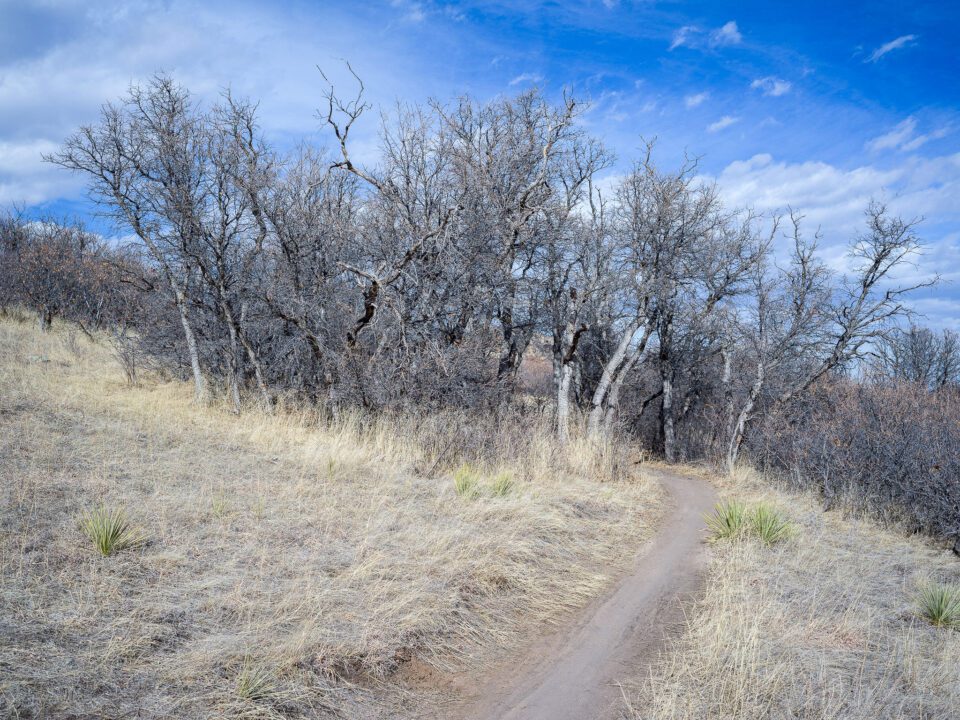 Sharpness is one area you do not have to worry about with XCD lenses. When testing both 45mm f/3.5 and 90mm f/3.2 in my Imatest lab, I was very impressed by what I saw. Even at maximum aperture, both lenses were able to resolve lots of detail from the center of the frame all the way to extreme corners, not something I am used to seeing when testing lenses. The sweet spot on the 45mm f/3.5 was right around f/5.6 while the 90mm f/3.2 performed best at f/4. The lenses are so sharp that you only need to stop down to increase the depth of field.
Leaf Shutter
One of the biggest differences of the X1D-50c when compared to both Pentax 645Z and Fuji GFX 50S, is that it has a leaf shutter instead of a typical focal plane shutter we see on cameras. While leaf shutters have their advantages for photographing portraits with flash (due to their ability to sync flash at much higher shutter speeds) and can potentially yield sharper images due to producing fewer vibrations, they also have their disadvantages. First, they tend to make lenses more pricey (as in the case of the Hasselblad XCD lenses), since they are more complex to design and manufacture.
Second, they tend to limit the maximum shutter speed (1/2000th of a second on the X1D-50c) and potentially impact shutter speed accuracy. Third, leaf shutter lenses with relatively fast shutter speeds like 1/2000 are limited to slow maximum aperture, which is why the fastest lens for the X1D-50c so far has a maximum aperture of f/3.2. Fourth, the lack of a focal plane shutter on the camera limits the ability to adapt third party lenses. And lastly, I did find one potentially distracting issue with the way the leaf shutter works on XCD lenses – it can negatively affect the bokeh/roundness of the background highlights. This probably happens due to leaf shutter being in motion at the time of capture and it might not have a chance to open fully, causing octagonal shapes as seen below: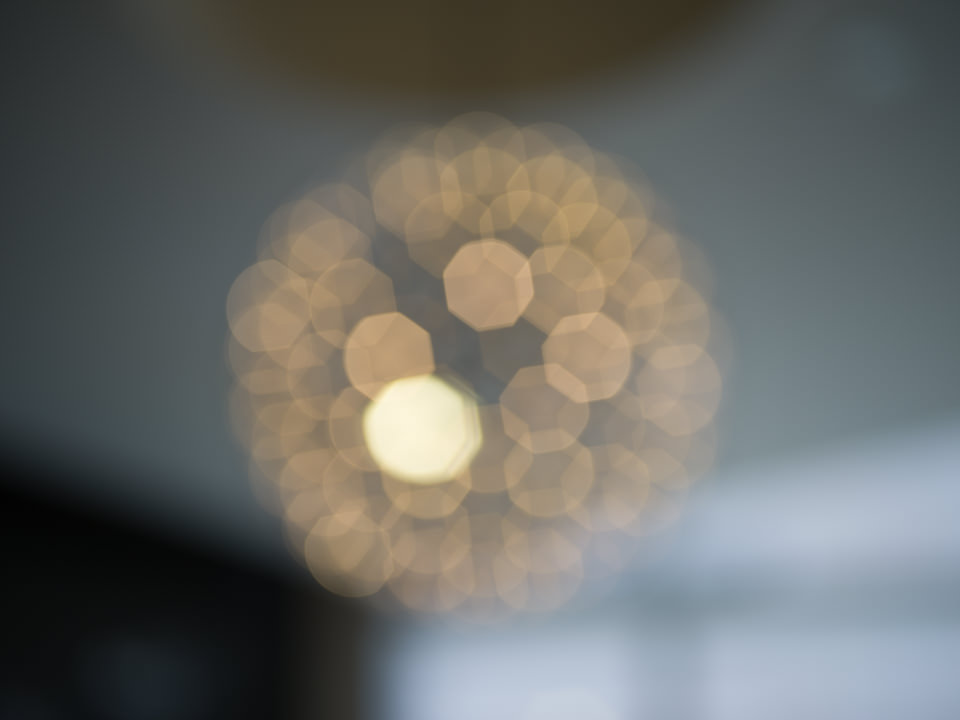 This "stopped down" look is something I observed every time when taking pictures at wide apertures, as presented in some of the images presented in this review: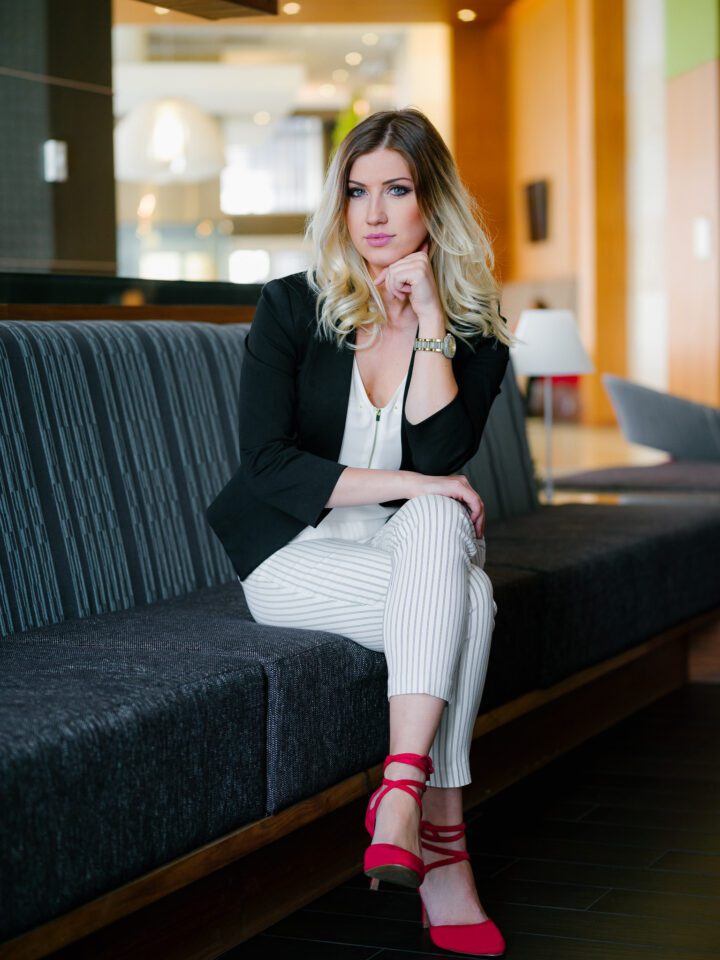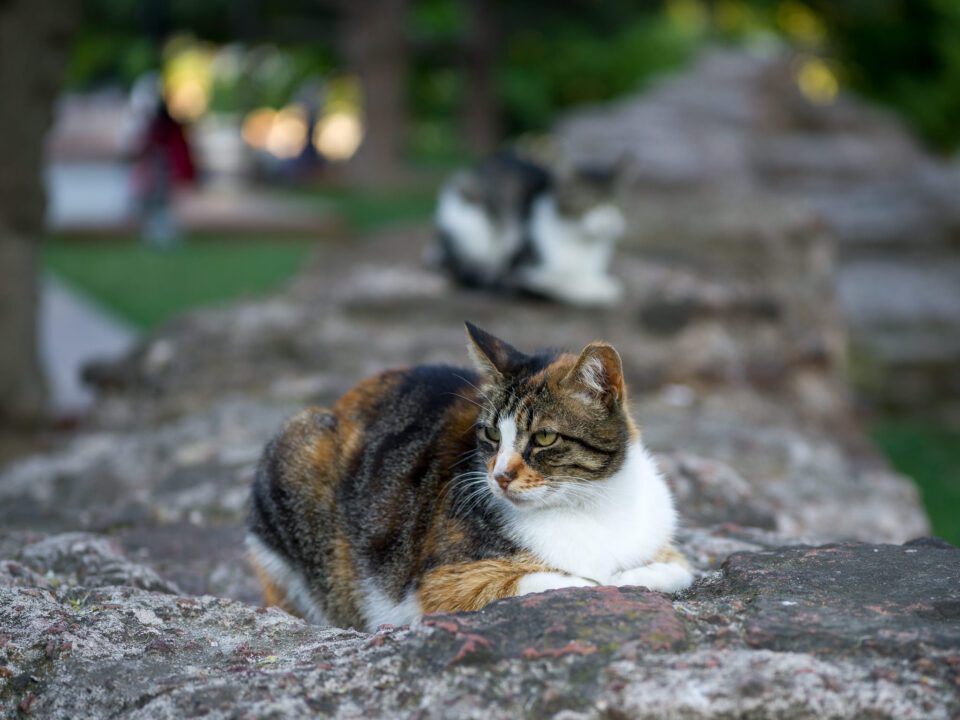 While bokeh itself does not necessarily look distracting, it is unfortunate that you cannot obtain circular background shapes with XCD lenses. I am not sure if Hasselblad can address this in a future firmware update, but if it is technically possible, I would rather see this taken care of. Otherwise, it seems to be a double disadvantage for leaf shutter lenses: they are slow to start with and you cannot even shoot them wide open.
When it comes to the noise produced by leaf shutter lenses, that "click-click, click" sound of the leaf shutter is definitely audible and not all that quiet. It is quieter than a typical DSLR's mirror, but definitely not quieter when compared to the mechanical shutter of many modern mirrorless cameras.
But the big question remains – who is this camera actually for? If lenses are limited to a slow maximum aperture; if they give a "stopped down" look to images when shooting wide open; if there are no face or eye-tracking focusing options; if there are no subject-tracking options; if there is no distance scale available – what photography genre is going to benefit from such a limited system? Personally, I don't buy the appeal of leaf shutter lenses. If the only thing they are good for is sync flash at faster shutter speeds, I would rather rely on high-speed sync (HSS) and use a focal plane shutter, which gives me a lot more options. With the Fuji GFX 50S I can use adapters to mount third party lenses, whereas it is not even an option on the X1D-50c, as the camera itself lacks a shutter mechanism. And let's not forget that I can capture images at up to 1/16000th of a second using electronic shutter on the GFX 50S, and if I don't have any moving subjects in my frame, I can capture images in complete silence too.