As photographers, we heavily rely on computers to store, edit, backup and export our work. While it is nice to be able to work from home or from our offices, many of us have to count on using more portable solutions in the field. As a result, those of us who frequently travel to remote locations often end up using portable laptops. However, laptops are large, heavy, fragile and they require power to work for more than a few hours. What if one could replace a laptop with a smaller, lighter, water-resistant and shockproof device that is designed to be able to edit content on the go? That's where Gnarbox comes into play.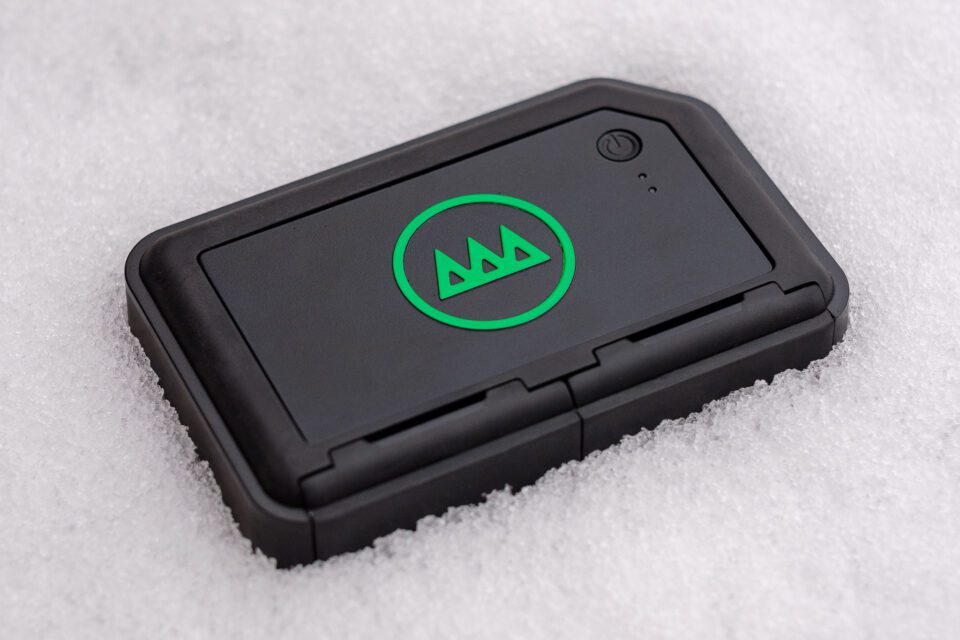 Gnarbox Specifications
Initially funded by a very successful Kickstarter campaign, Gnarbox is essentially designed to replace a laptop. This means that the device is equipped with its own mini-computer, storage, memory card slots, RAM and enough ports to be able to charge the device and transfer data. It is a relatively small and lightweight device that measures 5.3 x 3.4 x 1″ (13.5 x 8.6 x 2.5 cm) and weighs just 1 lb (0.5 kg). It features Intel's 1.92GHz Quad Core CPU, has 2 GB of RAM and provides two memory card slots (SD and microSD). For external media connections (to be able to connect CF, CFast or XQD memory cards via an external memory card reader) and for connecting additional storage, two USB ports are provided (1x USB 3.0 and 1x USB 2.0). Speaking of storage, the cheaper Gnarbox configuration sports a total of 128 GB of flash storage, but there is also a 256 GB model for those who need more built-in storage. Gnarbox is powered by a built-in rechargeable battery and it is supposed to last 4-6 hours depending on how the unit is used. The nice thing about Gnarbox, is that one can charge it with a Micro USB cord, so it is possible to recharge the unit with either an external battery pack, or by connecting it to a standard USB wall outlet that often comes with your phone. While the Gnarbox does not have a built-in LCD display, it is designed to be used along with a phone or a tablet that runs either iOS or Android operating systems.
Below are the key specifications for Gnarbox:
| Description | Specification |
| --- | --- |
| CPU | 1.92 GHz Intel Quad Core |
| GPU | Quad Core Intel HD Graphics GPU |
| Memory | 2 GB of RAM |
| Storage | 128 GB / 256 GB of eMMC Flash Memory |
| Interfaces | 1x USB 3.0 Type-A, 1x USB 2.0 Type-A, 1x micro USB 3.0, 1x SD, 1x microSD |
| Transfer Rates | Read: Up to 270 MB/s, Write: Up to 100 MB/s |
| Wireless | Dual Band 802.11 a/b/g/n, 300 Mb/s |
| Battery Life | 4-6 Hours |
| Housing | Shock, dust and water resistant |
| Video Formats | H.264 (.mp4 and .mov) |
| Video Resolution | Up to 4K |
| Frame Rate | Up to 240 fps |
| Photo Formats | JPEG and RAW (Sony, Canon, Nikon, Panasonic, Fuji and Olympus RAW Support) |
| Mobile Applications | iOS and Android |
| Video Decode/Encode | Realtime, hardware accelerated up to 4K |
| Dimensions | 5.3 x 3.4 x 1″ / 13.5 x 8.6 x 2.5 cm |
| Weight | 1.0 lb / 0.5 kg |
As you can see, the Gnarbox looks great on paper. But how does it hold up in the field? I had a chance to use the Gnarbox for a few weeks and I have some both positive and negative feedback to share on it.
Charging the Gnarbox
Charging the Gnarbox is pretty easy. There is only one micro USB cable provided with the unit, so you simply plug one end into the micro USB end on the device, while plugging the other end into any USB Type A port. This means that you can charge the Gnarbox with pretty much any power source – whether it is the USB port of your laptop, a solar panel, or even an external battery pack. The more powerful the charging source, the faster it can charge the Gnarbox. Ideally, you should provide at least 1 AMP of power. During charging, the second LED indicator will turn blue and will stay blue until the unit is fully charged. Once full, the blue LED light will blink.
While it is helpful to have the two LED lights, I personally would prefer some other way of providing information to the end user. Perhaps a small, low-power LCD screen would have been more helpful. Otherwise, you will have to refer to the provided "LED Indicator Meanings" table in the manual, or the manual within the app to see what's going on with the unit.
It is important to note that per Gnarbox "Best Practices" document, one should not attempt to transfer any files or connect external hard drives while the unit is charging. So I would recommend to charge the unit before doing anything serious on it!
Using the Gnarbox
The Gnarbox is designed to be easy to use, with its minimal interface and buttons. In fact, the unit literally has one button that is used for powering on, powering off and resetting the device, and as I have already indicated, there are two LED status lights. To power on the unit, you push the power on / off button and hold it for one second. The first LED light will blink yellow and red and after 35 seconds or so, the unit should be fully powered up, with the first LED light staying green.
At this point, the unit is ready to receive external connections over WiFi. All you have to do is fire up the Gnarbox app (available for both iOS and Android platforms) and start the connection. Let's go over the app in detail.
Upon first launch, you will be presented with a tutorial that you can go through, which is nice for a first-time user. After you go through the screens, the app will ask you to connect to the Gnarbox WiFi access point, so you will need to visit WiFi settings and connect (the password to the Gnarbox is provided on the box). Once connected, the app will check if Gnarbox has the latest firmware. On my unit, the app showed that there was an update 1.7.4 available, while the unit had version 1.6.0 on it. The update did not take very long and the unit was on the latest and greatest firmware in less than a minute, as shown below: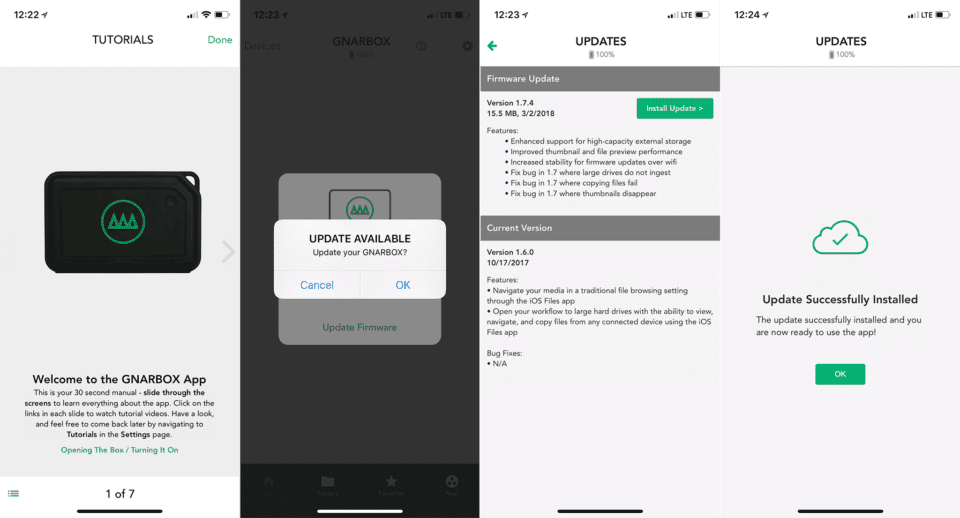 Abusing the Gnarbox
Gnarbox is designed to be used and abused in the field. As I have already pointed out earlier, the device is nicely weather-sealed to withstand tough weather conditions. I tried submerging it into shallow water and the rubber seals that protect the ports worked very nicely, protecting anything from getting in. This means that the unit should be able to stay protected from the elements when traveling, even at high levels of humidity. Obviously, once the port doors are open, the unit is no longer protected, so I would discourage using the device with any external cables plugged into the unit, since water could still get through. I only have a very slight complaint – because the doors are tightly sealed, it takes a bit of effort to get them to open. I almost broke a nail while trying to prop one of the doors open. After that, I used a coin or my car keys to open it up. Not a huge deal, especially considering how well the ports are protected, but definitely worth pointing out.
Image Editing
The specifications of the camera point out that Gnarbox works with a number of different RAW file formats from different manufacturers. The list is limited to Canon, Nikon, Sony, Panasonic, Fuji and Olympus cameras, but I would not be surprised if it works with other brands as well. I wondered how Gnarbox was able to bring compatibility to RAW images – after-all, RAW file demosaicing is not a simple process and it requires a proper RAW converter. Having recently received the Fuji X-H1, I thought I would give it a try. While most other software cannot properly read RAW files from the newest cameras, I wondered if Gnarbox would be able to. I put an SD card into Gnarbox with a few RAW files and opened up the SD card in my phone: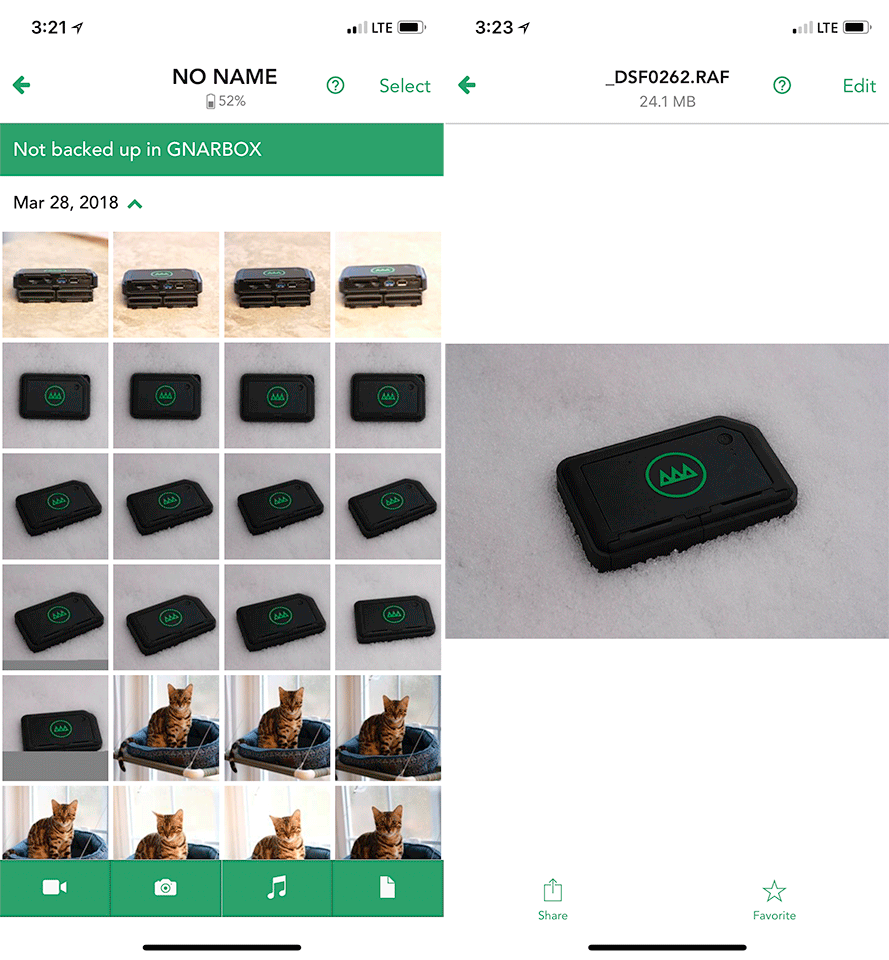 To my surprise, I was able to see all the image thumbnails of RAW files from the X-H1, which is pretty cool! However, after touching the "Edit" button on the top right corner, it turned out that the actual RAW converter was not able to digest the contents of the RAW file: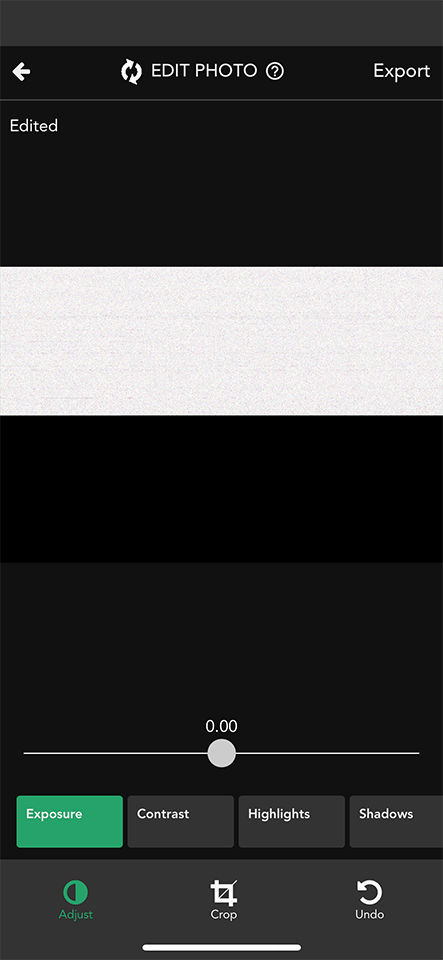 That's understandable, since the camera is very new and RAW support will probably arrive later on. When I initially saw the thumbnails, I knew that Gnarbox was reading the embedded JPEG images within the RAW file and if the software was able to actually allow me to edit the RAW file, it would most likely mean that only embedded JPEG images were being processed. The fact that the RAW file did not load means that Gnarbox is actually using a real RAW converter to work with the RAW data, which is nice.
I repeated the same test with images from the Sony A6500 and this time the Editing feature worked like a charm. The Gnarbox software is nothing close to what Lightroom mobile can do, which is I guess expected. Below are the list of sliders that are available:
Exposure
Contrast
Highlights
Shadows
Punch
Whitepoint
Midpoint
Blackpoint
Saturation
Temperature
Tint
Intensity
In addition, you can change orientation and perform basic cropping, although it is impossible to adjust tilting from the software.
So, how well does the RAW processor work? Unfortunately, it is not great, not anywhere close to what you can do with many other editing tools out there, even on phones / tablets. After playing with one RAW file for a little bit, here is what I was able to achieve: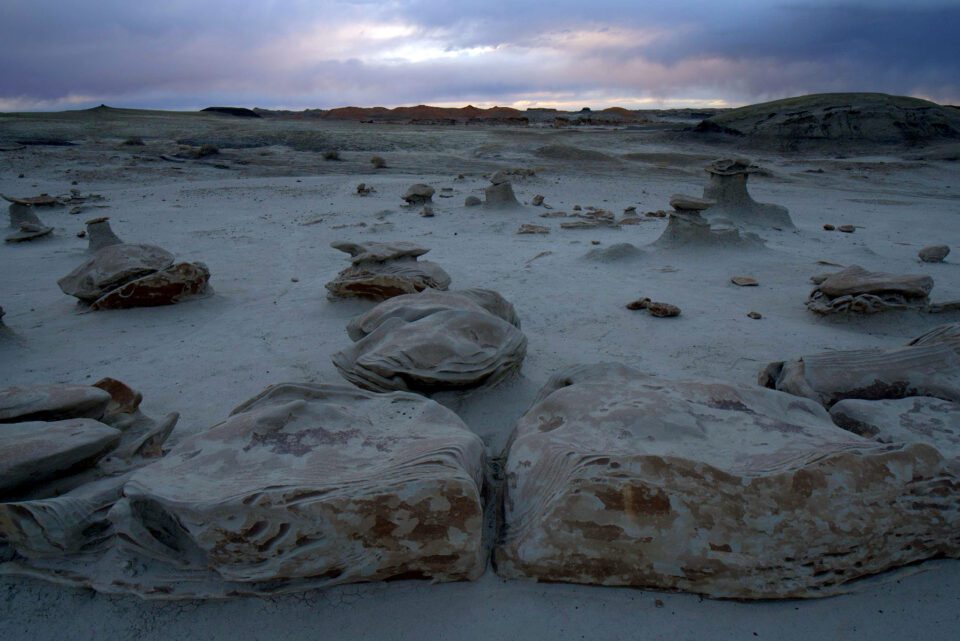 First of all, the software down-sampled the original resolution from 6000×4000 to 4096×2736 pixels. Second, despite my attempts to keep highlights preserved, I clearly could not make an image that was bright enough in the foreground without blowing out the sky. Third, the resulting image contained a lot of JPEG artifacts, despite having a rather large image size of 6.2 MB.
Now, for a comparison, take a look at the below image that I edited in Lightroom in about 30 seconds, with very basic adjustments: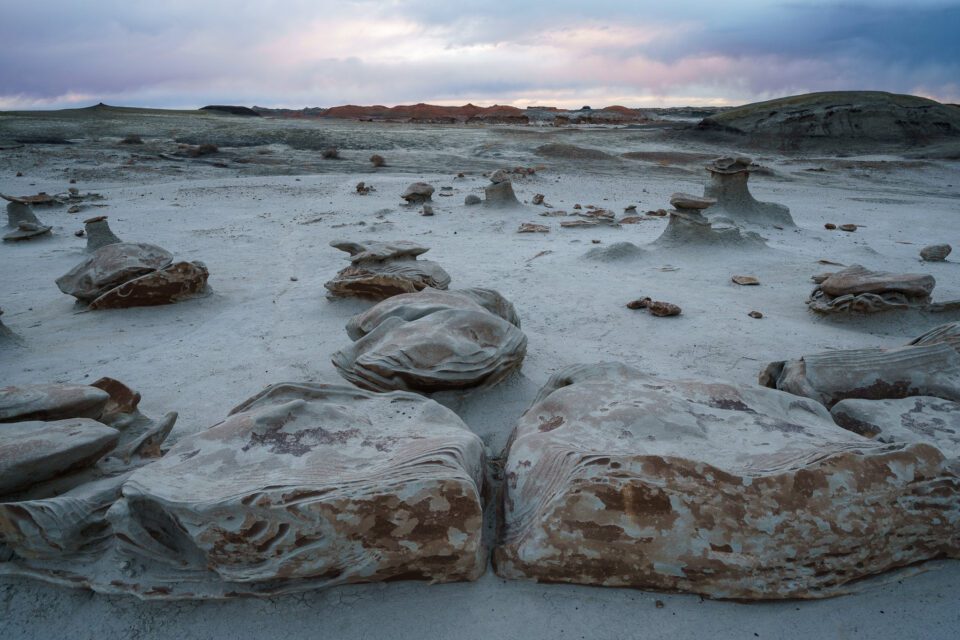 The above looks significantly better, since Lightroom has excellent image editing capabilities in comparison. The image contains more details, all highlight information is preserved and it has more punch to it. With Gnarbox, there is not even a way to add sharpening to the final image…
Obviously, it is not fair to compare what one can do in phone software vs full-featured desktop software, but that's another reason why I personally don't edit anything on my phone. If I were to edit on an iPad or a laptop, I know that I could get pretty similar results as the above using Lightroom.
All this basically means that the image editing capabilities of the software are quite limited. For me, the software is way too basic. In addition, I did not like editing images while looking at a pretty small thumbnail – I wish there was a way to change the orientation of the software to be able to take advantage of more screen space. In fact, the software only works in portrait mode and it has a number of bugs with non-standard resolutions (more on bugs below).
Video Editing
One of the most important features of Gnarbox, is the ability to edit video footage all the way to 4K. Having recently traveled to New Zealand, I was able to capture a bunch of footage of different places using the DJI Mavic Air drone, so I thought it would be a good idea to see what I could get out of the Gnarbox when doing editing of 4K footage.
After inserting a microSD card with the video footage, I was able to browse to the card to see the files. Even though I was using a pretty fast SanDisk Extreme-series card, it took a very long time to render previews. When attempting to look at some footage without rendering anything, I got some messages, such as "Processing, playback may be choppy", as seen below: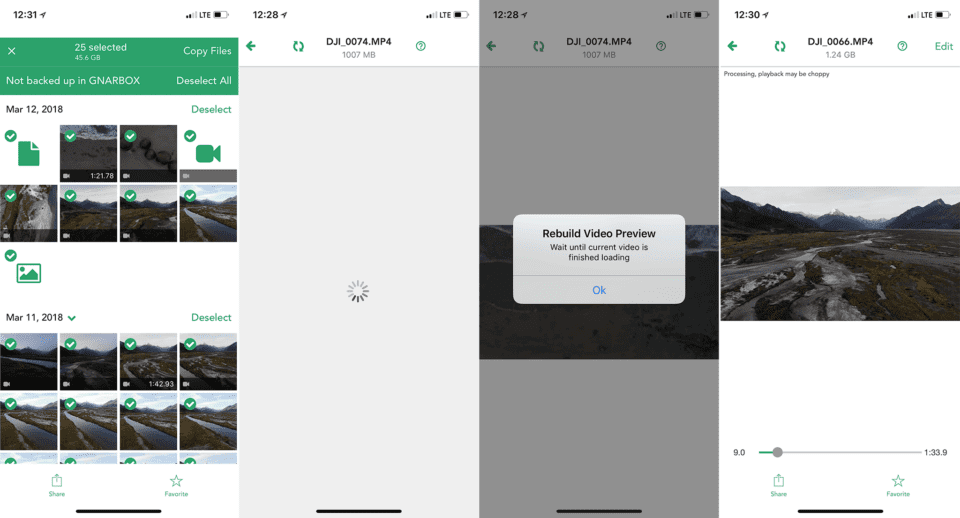 Indeed, the process took a while and the playback was very choppy. I realized that it would be much faster if I were to move the contents of the microSD card into the Gnarbox, so I started the copy process before waiting for the rendering job to complete. I am not sure if it was the combination of the rendering process plus copy or something else, but boy, transferring around 40 GB of video footage took quite a bit of time. By the time the copy process was done, the battery level on the Gnarbox was at 56% – far less than the promised 4-6 hours of usage time.
Once the whole process was complete, everything worked much faster. I was able to view some clips, cut them and load them into the "Reel", and editing the video footage was a breeze. From this regard, I personally liked Gnarbox's video editing features to be of more use compared to image editing. Gnarbox provided the same controls for video editing as image editing, so it was great to be able to make quick adjustments without loading footage into either Premiere Pro or Final Cut Pro on a computer. At the end of the process, I was able to export the video right into my iPhone's camera roll at different resolutions from 720p to 4K, which was nice, because it meant that I could upload it to social media directly: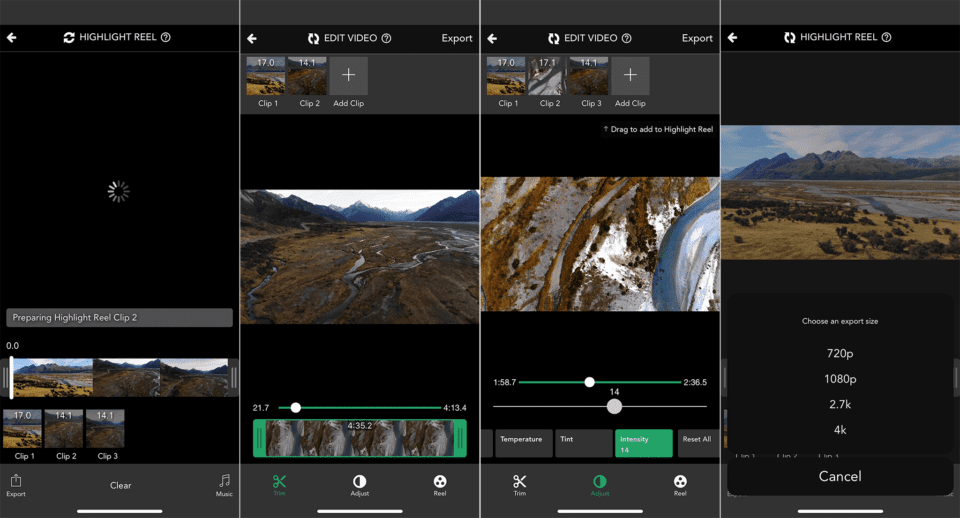 Exporting worked out great and I was able to extract footage in both 1080p and 4K formats. Below is sample footage of 4K video from the DJI Mavic Air:
I will let you be the judge of the quality. I think the overall footage looks decent, although to be honest, I would only use the Gnarbox to post something quick to social media. I would still prefer to use a computer for proper video editing, where I can fine tune the footage, do proper transitions between clips, position video clips with audio tracks better, etc.
In short, Gnarbox yet again loses to dedicated video editing software on a computer. The end result is decent and usable, but not for working on a polished, finished product. Personally, I would avoid using Gnarbox for anything other than previews and snapshots…
Gnarbox as a Backup Solution
So far, it looks like Gnarbox is a half-baked solution for image and video editing. But what about its use as a backup solution? I wanted to test the Gnarbox in two scenarios: when backing up to the Gnarbox internal storage (which is quite limited, especially on a 128 GB model) and when backing up images to an external hard drive.
For the first test, I used a 128 GB SD card (fastest UHS-I card, 95 MB/sec read and write speeds) to transfer approximately 53 GB of RAW images to the Gnarbox (uncompressed RAW files from the Sony A7R III). I started at 64% battery level. The whole process took a total of 45 minutes and 27 seconds, which is abysmal compared to what I could get on a computer with an SD card reader. In fact, I repeated the same test on my computer and copying the files from the same card only took 10 minutes and 55 seconds total – a 4.5x difference in speed! I am not exactly sure what caused such slow transfer speeds, but I cannot imagine waiting for one memory card to take an hour to transfer images – that's just not practical. And keep in mind, that the 128 GB SD card was not even half full – if I were to attempt transferring 128 GB of data, I would have to wait almost two hours. Let's also not forget about the battery drain. By the time all files finished copying, my battery level went from 64% to 38% – that's almost a drop of one third of the charge. This means that if I had three 64 GB memory cards, by the time I was done backing up all the data, it would have pretty much drained the whole battery.
For the second test, I used the same SD card to copy the contents to external storage. I attached a fast Samsung Portable SSD drive to the USB 3.0 port and selected the destination. I was really hoping that this time the copy process would be faster, but I was seriously wrong. By the time I reached 25%, it already took over 11 minutes. Simple math calculation showed that even with an external hard drive, I was looking at 45+ minutes of copy time.
Lastly, I am not a big fan of the way that the Gnarbox backs up storage media. In order to back up the files, one has to either navigate to the folder structure, pick a folder and start the copy process, or go to thumbnails, select everything and then start the process. Instead of this routine, I would prefer to have a one-click solution, where one is able to select the source (SD, microSD or any other card from a reader) the destination (Gnarbox or external storage) and simply click a "Backup" or "Copy" button to start the backup process. It is nice to have the option to select some files to copy, but for those who need a solid backup solution in the field, I would prefer to see a simpler approach. Either way, it really doesn't matter how files are backed up – the bigger issue is clearly performance-related.
Hardware Concerns
While working with the Gnarbox, I noticed one very noticeable hardware issue, which could potentially impact the life and the performance of the product. When working on transferring files or editing content, I noticed that the area around the Gnarbox logo was so hot that I could barely touch it. My guess is that the main components of the Gnarbox (CPU, RAM, etc) are located right under the logo. I think that because of the weather-sealed nature of the Gnarbox, there is not enough air getting into the chassis to cool down the main components, so there is practically no heat dissipation taking place, resulting in extremely hot temperatures. What's worse, the hot temperatures also impact inserted media – after the above copy process was complete, my SD card was also pretty warm.
Now keep in mind that I was performing my tests in an indoor environment, with temperature staying around 70° F. I cannot imagine what would happen to the unit if I let it copy a memory card at warmer temperatures – it would probably end up melting the chassis and potentially even destroying the data on both the unit itself and the memory card. So if you are planning to use the Gnarbox in the field, keep it cool and try not to subject it to direct sun rays – you might end up damaging it. To me, this is a rather serious hardware issue to be concerned about. From my prior experience working in the IT field, I know that computer hardware just doesn't last when subjected to very high temperatures.
Software Concerns
A big part of success of any product, is how well it performs when it comes to operating it via software. Operating systems, firmware and user interfaces matter, especially on something that claims to be able to replace a laptop. Unfortunately, I encountered a number of issues when using the Gnarbox app on my iPhone X. They are not critical in nature, but still worth pointing out. First of all, the iOS app is not compatible with all iOS devices. It was pretty clear that the software was not designed to be used on the iPhone X, so I experienced a number of problems when navigating through the software, as shown below: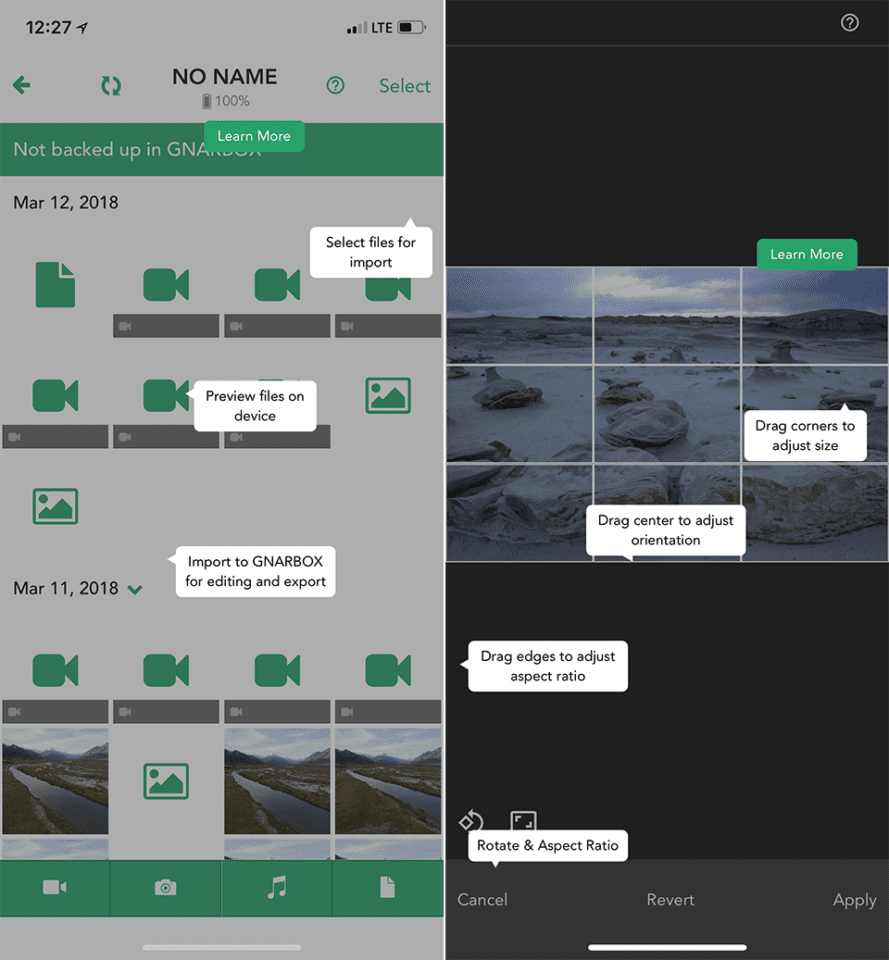 As you can see, none of the pointers match the real menus and icons on the screen. I saw this problem more than a few times and I bet it would look quite confusing for a first time user.
Second, when using the app, if the screen of my iPhone timed out while I was editing an image or a video clip, the software forced me to go back to the card and reopen the image or video before I could edit it again. I found this to be quite annoying.
Third, when ejecting media, the software would indicate that the device is still ejecting it (after a long wait), although there was nothing displayed under "Devices". It would eventually time out, with the "Unable to eject drive" error on the bottom of the screen. I saw this issue more than once, so it seems to be a software / firmware related problem.
Lastly, depending on what camera the RAW files came from, previews took a very long time to render. When I tried to look at the thumbnails from the Sony A6500 (RAW files were uncompressed, which could be part of the reason), it took a long time to show even one thumbnail – and I had hundreds of images on the memory card! So if I were traveling and I wanted to pick one single image to edit, I would have to sit and wait for the thumbnails to generate. I am not sure what method Gnarbox is using to fetch those thumbnails, but it is not a very efficient one for sure.
Summary
When Gnarbox was first announced via a Kickstarter campaign, it looked like a really cool gadget for those of us who want to travel light. The idea of leaving a laptop behind, while relying on a small and lightweight box sounded great, which is why I was hoping to test Gnarbox out for my own needs. However, after spending some time with the Gnarbox, I realized that it simply fails to deliver. Its image editing capabilities are very limited when compared to Lightroom mobile, so it is not a great post-processing tool. It does a better job at editing video, but I really don't see myself relying on a tiny screen of my phone to deliver high-quality content, which basically diminishes the real use of Gnarbox to perhaps posting snapshots of content to social media. It is extremely slow at backing up images when compared to doing the same on a computer. It has both hardware (overheating) and software (stability) issues. In short, it is a "Jack of All Trades, Master of None" type of solution.
I was very excited about the Gnarbox, but as of today, I cannot say that it can replace a laptop. Not even close…
Where to Buy
As always, you can support our efforts by purchasing from our trusted partner B&H Photo Video. If the above issues do not concern you and you still want to purchase the Gnarbox, then you can follow this link for the 128 GB version ($299.99) and this link for the 256 GB version ($399.99).
Gnarbox
Features

Build Quality

Handling

Value

Size and Weight

Ease of Use

Speed and Performance

Stability
Photography Life Overall Rating