Lens Sharpness, Contrast and Color Rendition
Fujifilm has another winner with this lens. At f/2 the lens is extremely sharp at the center of the frame. Even in the corners, there was very little loss of image quality. And because this lens has a shallow depth of field, more often than not, the edges of the frame will be blurred and any loss of sharpness will not be noticed. By the time the aperture was closed to f/4, I could not detect any lack of image quality.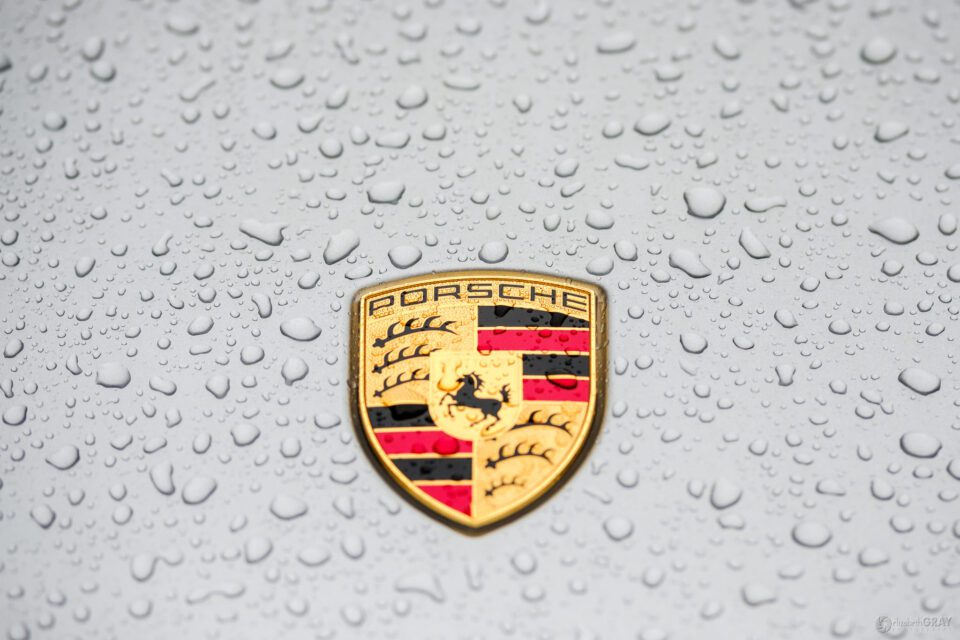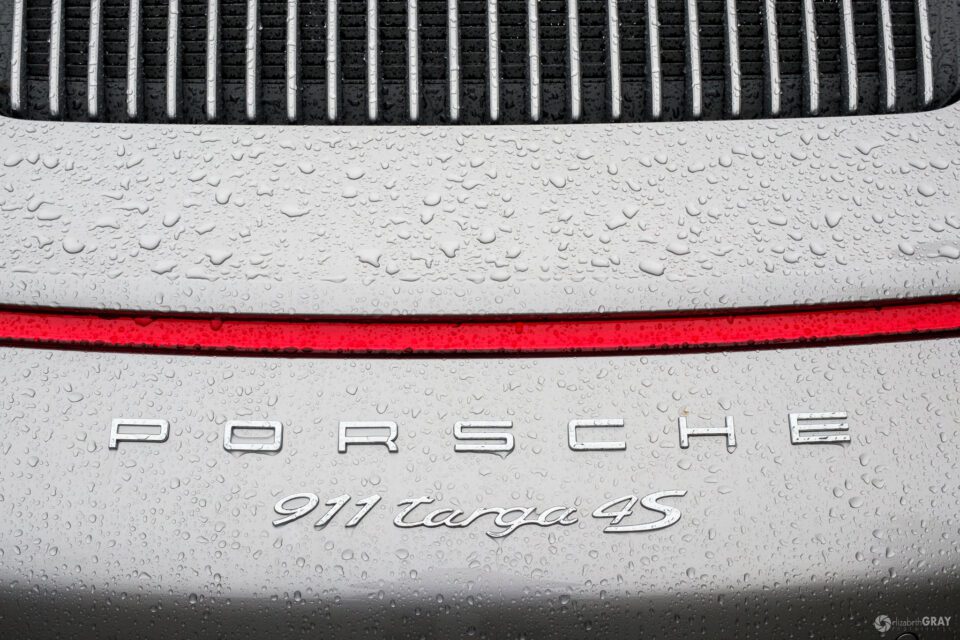 Here is the graphical representation of the lens performance, as measured by Imatest: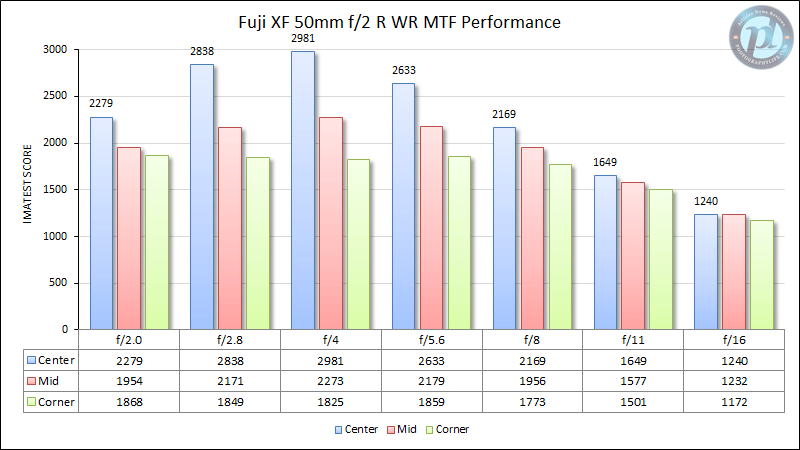 As you can see, the lens is extremely sharp, even wide open at f/2. Stopping it down a little improves sharpness dramaticaly, with the lens peaking out at f/4. This happens at the slight expense of corner performance, due to the lens field curvature. Note that these are some of the best sharpness numbers we have gotten so far on Fuji X lenses!
The color rendition from the XF 50mm is terrific, and the contrast is dramatic but not overbearing. The images in this review have only minor adjustments made in Lightroom. And since Fujifilm has perfected their film simulations, I often favor the jpg's straight out of the camera to the RAF files. My raw files needed very little, if any, color corrections.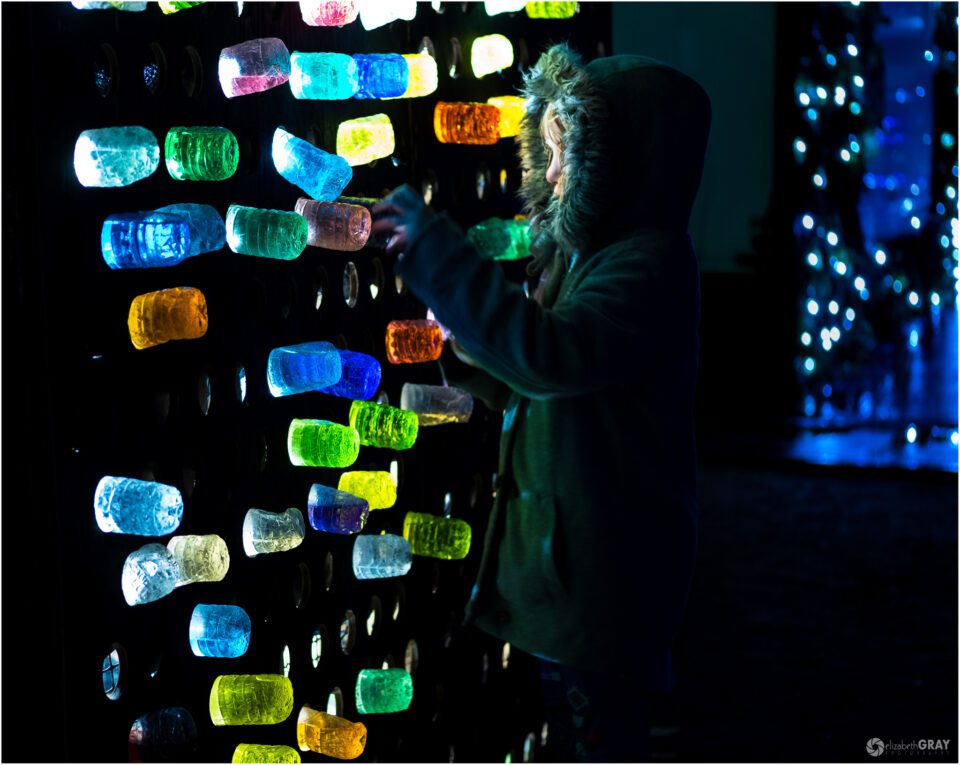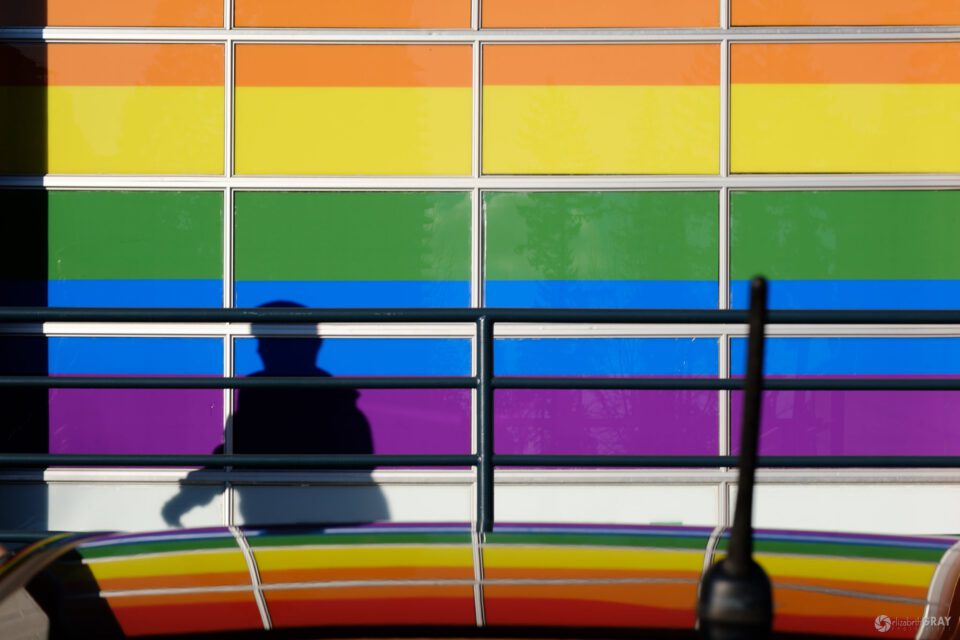 Bokeh
Bokeh is something that is extremely subjective. Personally, I really like the way this lens renders the out of focus areas in my images. The focus falls off gently and smoothly. And although the bokeh is not quite as dreamy as its XF 56mm f/1.2 cousin, it still renders out of focus areas very pleasingly. At the edges of the frame, the highlights do exhibit a more cat's eye-like appearance.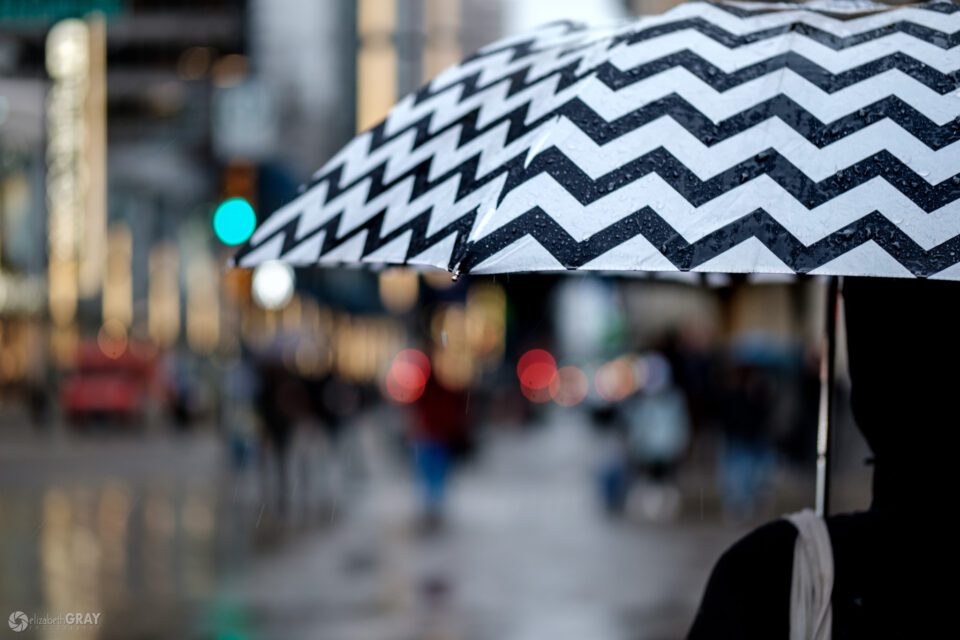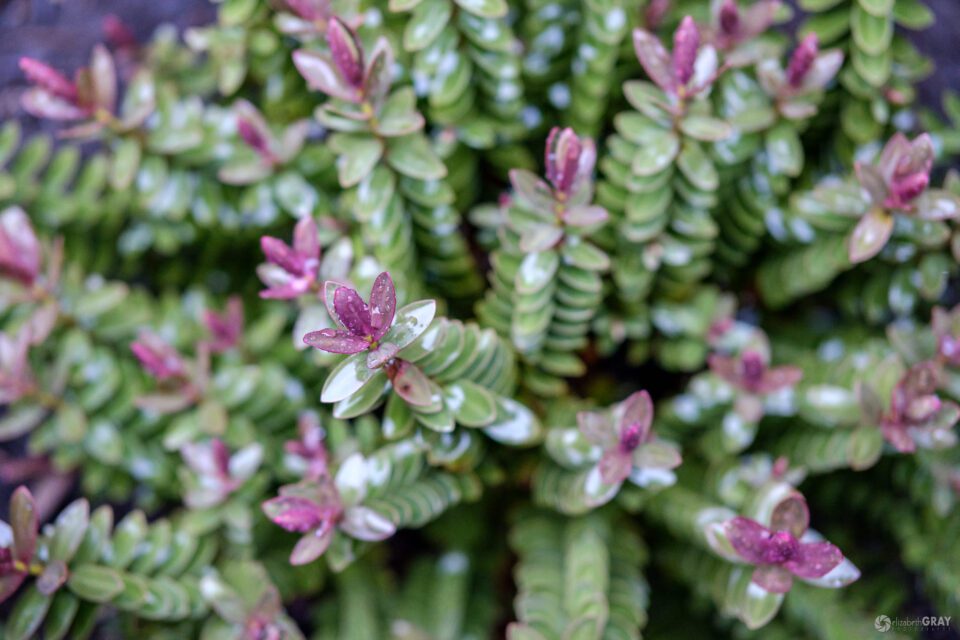 Vignetting
There is some minor vignetting when the lens is shot wide open at f/2. However, by f/4 any signs of vignetting are almost negligible. It is also worth noting that the in-camera corrections that Fuji applies to the JPEG images exhibit even less vignetting. Below is the summary of the vignetting performance of the lens, as measured by Imatest: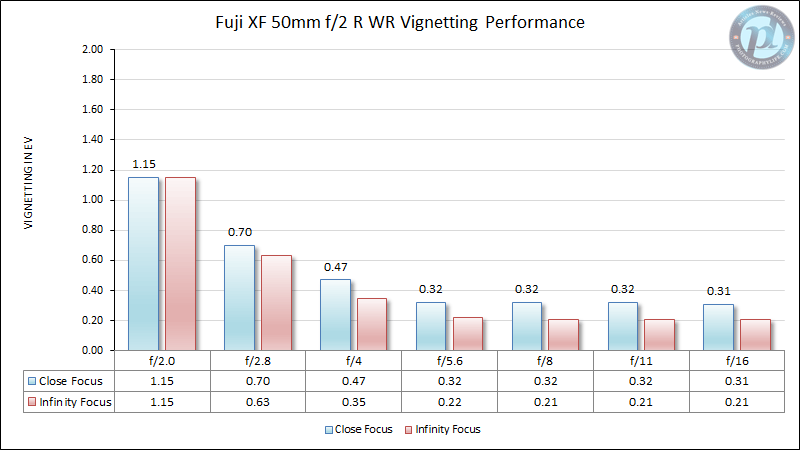 As you can see, there is a slight amount of vignetting wide open, which is reduced at f/2.8 and practically gone at smaller apertures after that.
Ghosting and Flare
Even shooting directly into the sun, I found the lens handles ghosting and flare very well.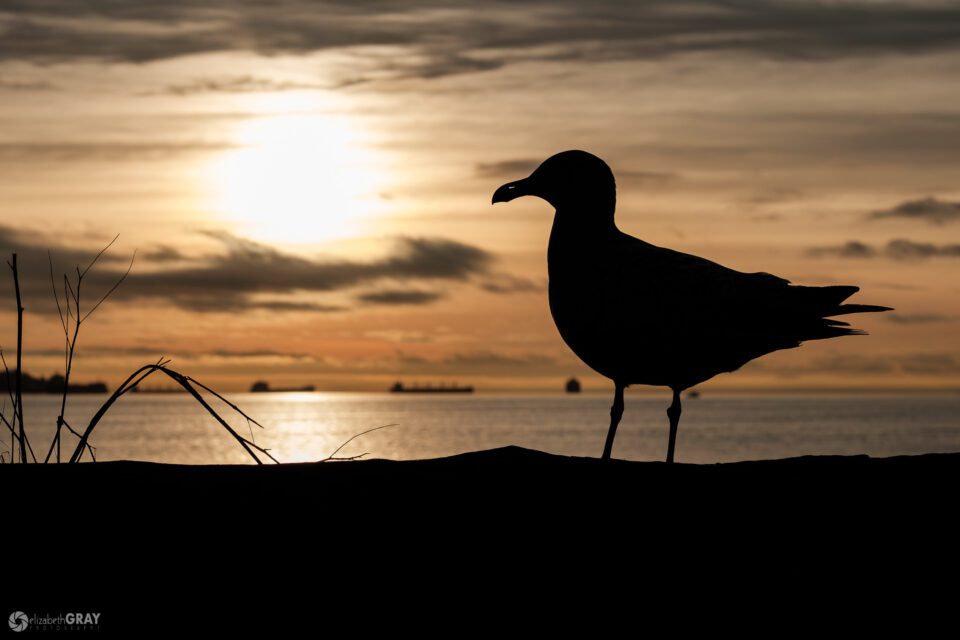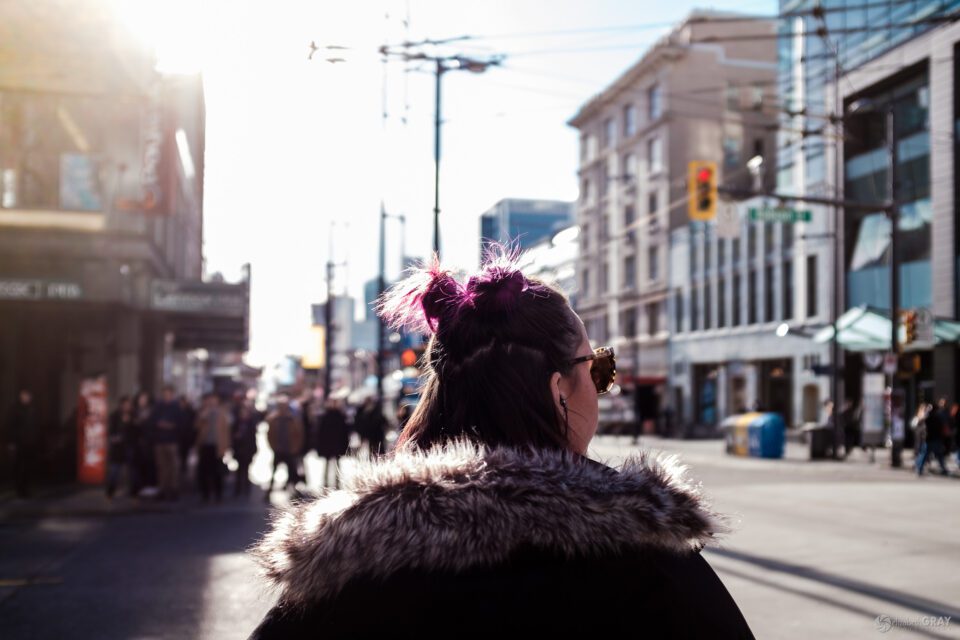 Distortion
Fuji automatically corrects for distortion and I could not see any discernible image distortion in my images. There might be very slight pincushion distortion, but it is barely noticeable under typical shooting conditions.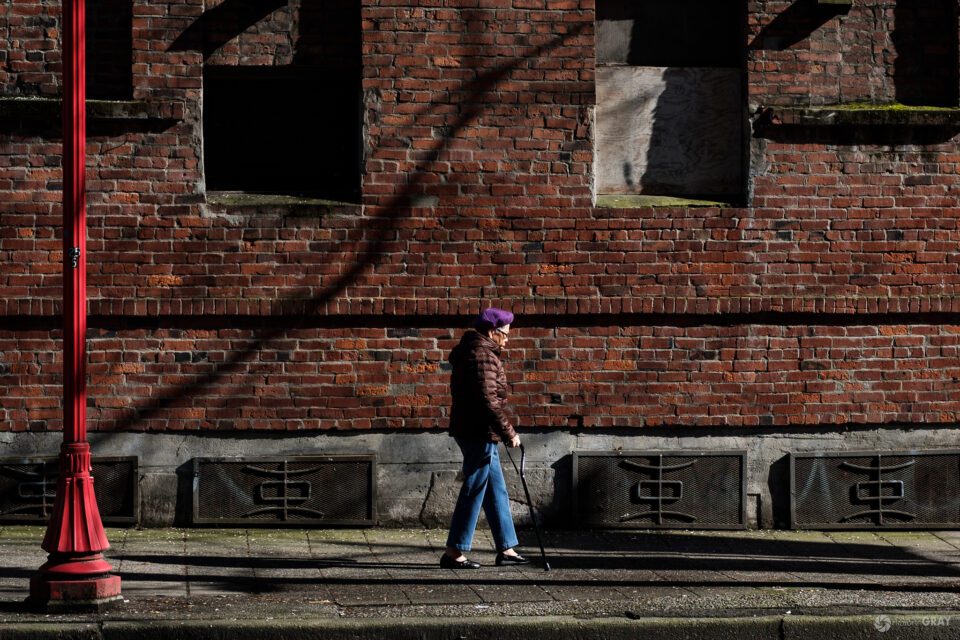 Chromatic Aberration
The Fuji XF 50mm f/2 is constructed with nine elements in seven groups. One aspherical ED lens prevents spherical and chromatic aberrations. I could not see any appreciable signs of lateral chromatic aberration in images, which shows that the lens is optimized very well.

Here is how Imatest measured lateral chromatic aberration on this lens: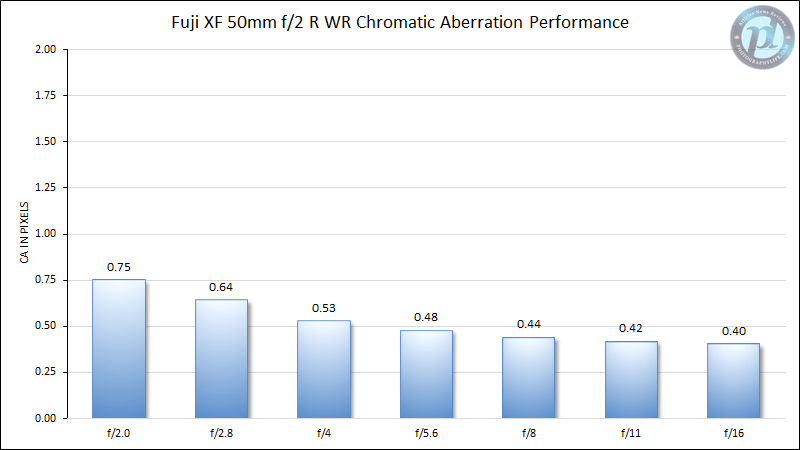 Comparables
The obvious comparison here is the Fuji XF 56mm f/1.2 lens. Although this lens has a similar focal length, I feel these two lenses serve different purposes. I own both, and love them both! However, the XF 56mm is slower to focus and is not weather-sealed, so I tend not to use it in situations where I have to react quickly and will be shooting in lower light. For my street photography work, I almost always use the XF 50mm. However, for portraits and still life, I prefer the XF 56mm. The bokeh exhibited by the XF 56mm f/1.2 is extraordinary! If I could only own one of this duo, it would most likely be the 50mm. For the price, weather sealing and size, I think it is slightly more versatile.
Another option is the Zeiss Touit 50mm f/2.8M Macro Lens. Although a stop slower than the Fuji XF 50mm, it has a much closer focusing distance of 0.15m. It is also a very good lens optically. However, it is also substantially more expensive ($999)!
The Fuji XF 60mm f/2.4 R Macro Lens is another alternative, although it has a substantially longer focal length, it too has excellent optics. It is slightly bigger and heavier than the XF 50mm and is not weather sealed.