This is an in-depth review of the Fujifilm XF 50mm f/2 R WR lens. Announced in January 2017, the lens is the third in the line of compact, and weather-sealed f/2 lenses made for Fuji's line of X-series cameras. It joins its XF 23mm and 35mm cousins. This short telephoto (76mm full-frame equivalent) is about half the size and weight of Fujifilm's 56 mm f/1.2 R lens, and also half the cost! This versatile lens focuses extremely fast so it is excellent not only for portraits and landscapes but also for wedding and street photography.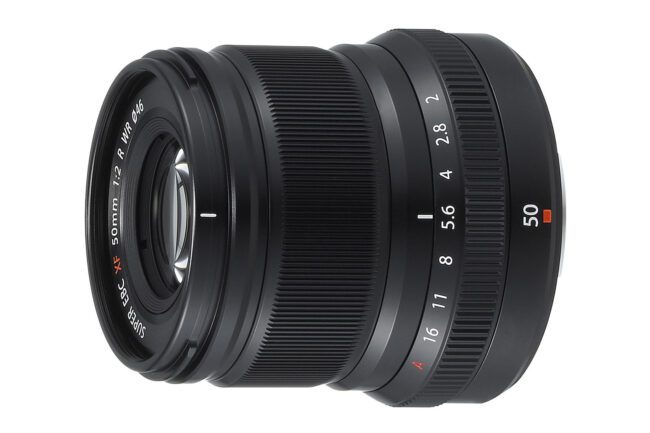 The XF 50mm f/2 is well built, constructed mostly from metal parts. Its rugged construction and weather sealing make it a very robust lens, great for shooting in a wide variety of conditions. And true to Fuji's styling, it has a dedicated aperture ring on the barrel. The XF 50mm f/2 delivers excellent background separation shot wide open, yet is still a very sharp lens. This lens currently retails for $449, so is a great value. And if you are into fashion, the lens is available in both black and silver versions: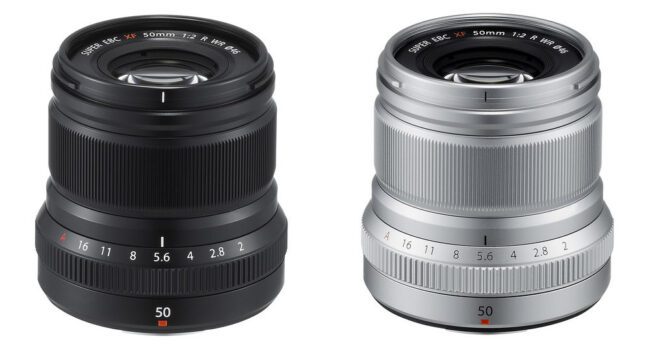 Fuji XF 50mm f/2 R WR Review: Introduction
They say great things come in small packages, and Fuji's 50mm f/2 R WR lens is no exception. It has a great build, is light weight, and sports a very compact design. The lens has several gaskets around the barrel to help keep it weather and dust resistant as well. Combine these features with its fast aperture and beautiful bokeh, sharp optics and high image quality, and you have a fantastic little lens.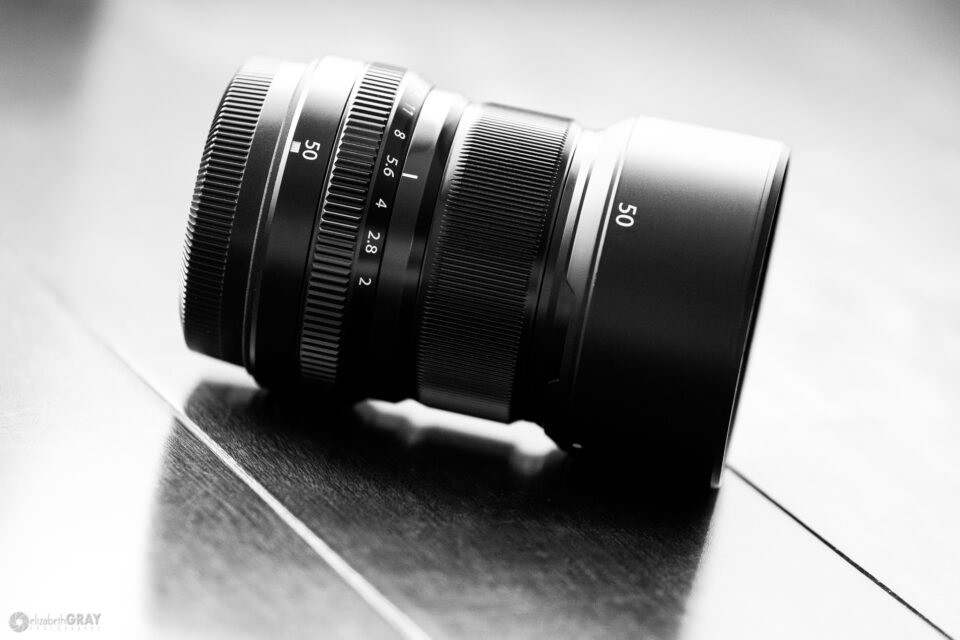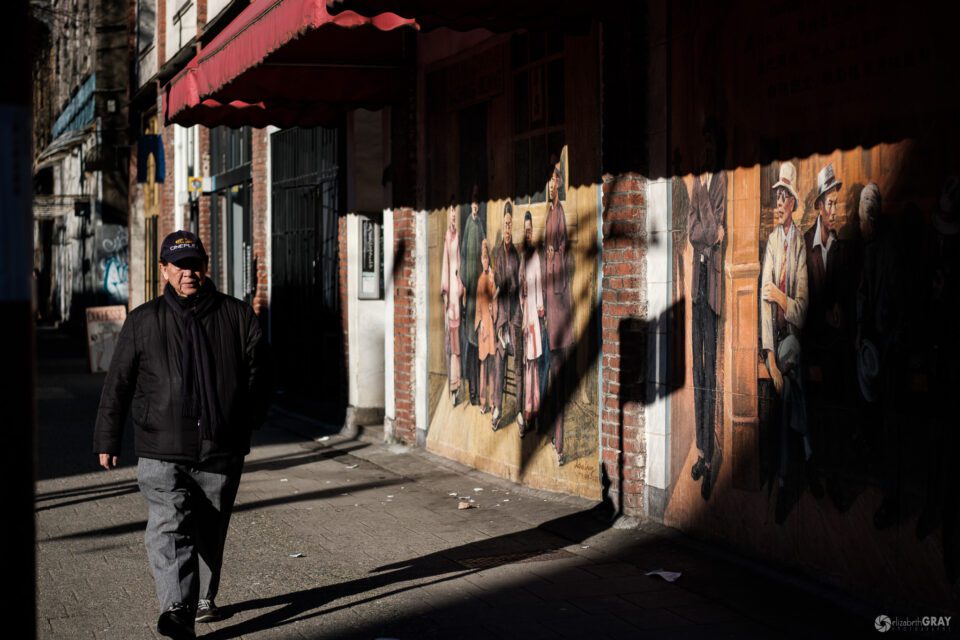 Fuji XF 50mm f/2 R WR Specifications
Mount Type: Fujifilm X-Mount Lens/APS-C Format
Focal Length (35mm format equivalent): 50mm (76mm)
Lens construction (elements/groups): 9/7
Angle of view: 31.7°
Number of diaphragm blades: 9 (rounded diaphragm opening)
Maximum aperture: f/2
Minimum aperture: f/16
Focus range (normal): 0.39m – ∞
Weight (approx): 200g
Dia. x length (approx): 60 x 59.4 mm
Filter size: 46mm
Accepts Filter Type: Screw-on
Handling and Build
Besides being an extremely handsome lens, the Fuji XF 50 mm f/2 is solidly built and feels great in the hand. I particularly like its size and scale. With my left palm cradling my X-T2, my thumb and middle finger can conveniently adjust the aperture ring, and I can comfortably use my thumb and index finger to focus the lens manually when needed. The tension on the focus ring is very smooth. There is also a noticeable distance when you rotate the aperture ring from f/16 to A. This helps avoid accidentally shifting the camera into fully automatic mode from aperture priority or to manual mode from shutter priority.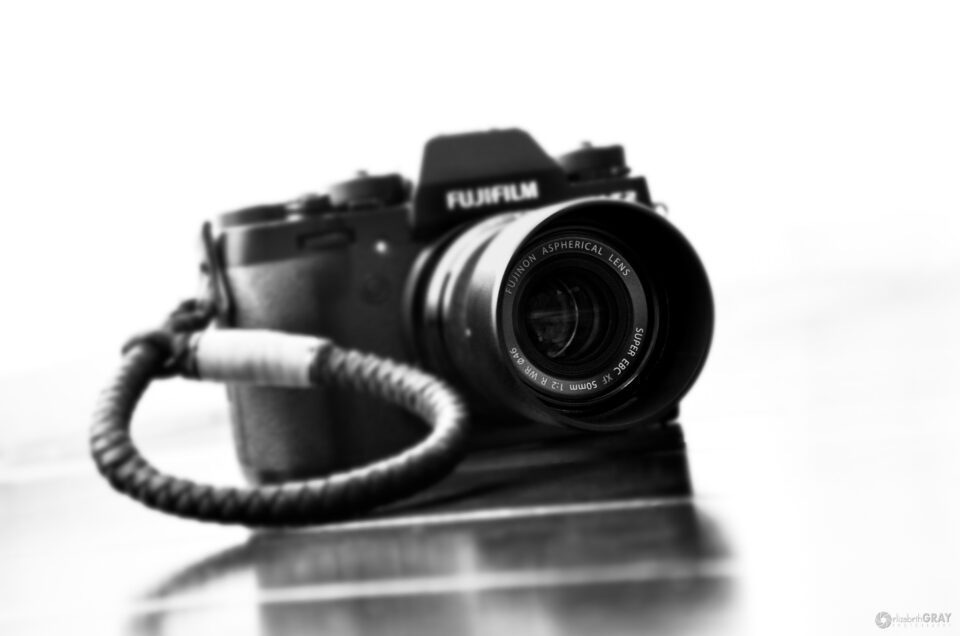 As Fuji's plastic lens hoods go, this one feels better than most. It may be because the lens is only 46mm in diameter so it feels stiffer than wider diameter hoods. I feel I am far less likely to crack the thin plastic bayonet mounts on this hood than with the lens hood shipped with the more expensive 56mm f/1.2. This lens also has one of the few hoods that mounts well reversed on the lens for storage in a camera bag. Whether mounting it for shooting or storage, there is a tactile click as the hood locks into place. With all this being said though, please Fuji, give us a metal lens hood!
Vancouver is known for its rain, and I have used this lens frequently in our liquid sunshine. I have not experienced any problems with moisture getting inside the lens, or on the contacts between the camera and lens. It is a great lens for this type of weather.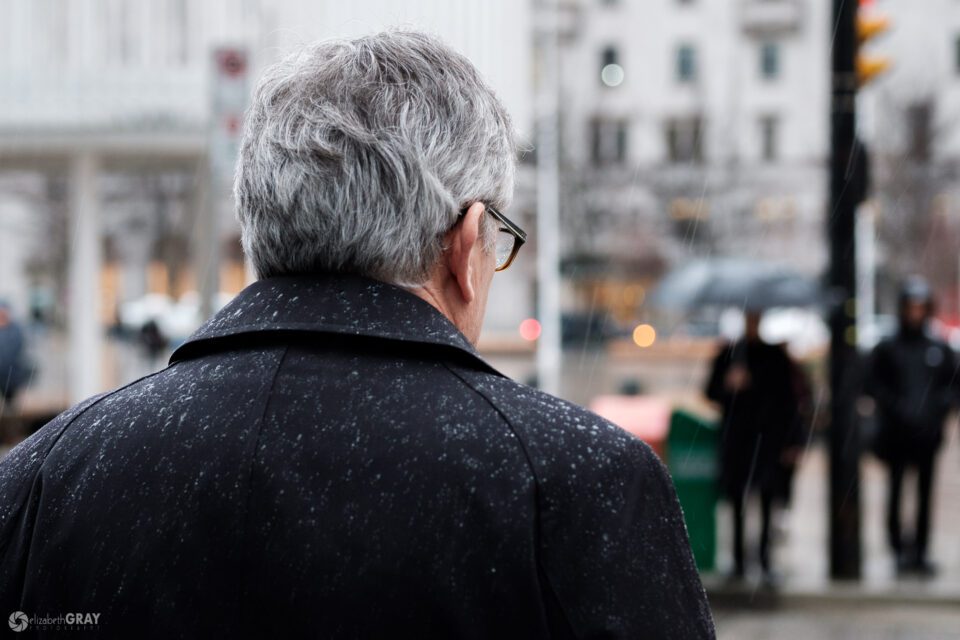 One small drawback of this lens, especially for owners of the XF 35mm f/2 and XF 23mm f/2, is that it sports a larger filter thread. The wider focal length f/2 lenses have a 43 mm diameter thread, while the 50mm's is 46 mm. Therefore, you will need a step-up ring if you want to share filters between the trio.
Autofocus Performance
One of the strongest features of the 50mm f/2 is its focus speed. In good light, this lens acquires focus blazingly fast and accurately. Even alternating focus between near and far subjects is not a challenge. In lower contrast lighting scenarios, focus acquisition takes a fraction of a second longer, but it is still extremely accurate and fast. I found that the lens sometimes hunted a bit when I was shooting on the street at night, or in dark indoor conditions. However, once the lens locked focus, it was very accurate.
During focusing, the motor is exceptionally silent! I found that if I was using the LCD, I could not hear the mechanism at all. It was only when the camera was up to my eye and I was using the EVF that I could detect a soft humming. Wedding photographers will find this a great feature when capturing candid moments.