Since Fujifilm kicked off its X-series mirrorless cameras in 2012, it has been releasing a number of superb prime and zoom lenses to attract both enthusiasts and professionals to its camera system. Although until recently the Fuji lens line-up included a number of great zoom lenses, there was no professional-grade 24-70mm equivalent (in full-frame) choice available. Fuji changed that by introducing the Fujinon XF 16-55mm f/2.8 R LM WR in early 2015 – a high-quality, weather-resistant lens with superb optical characteristics and tough construction for the most demanding photographers.
Combined with a weather-sealed camera like the Fuji X-T1, the new generation Fujinon lenses like the 16-55mm f/2.8 are the top choices for landscape and architecture photographers who often face challenging weather conditions. I had the pleasure of using the XF 16-55mm f/2.8 lens for several months after it was launched and I was able to take it with me on several projects and assignments, so this review is primarily based on my field experience. Let's take a look at the lens in more detail.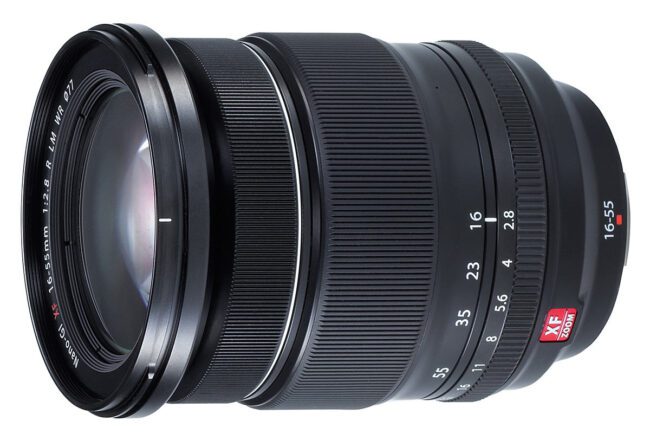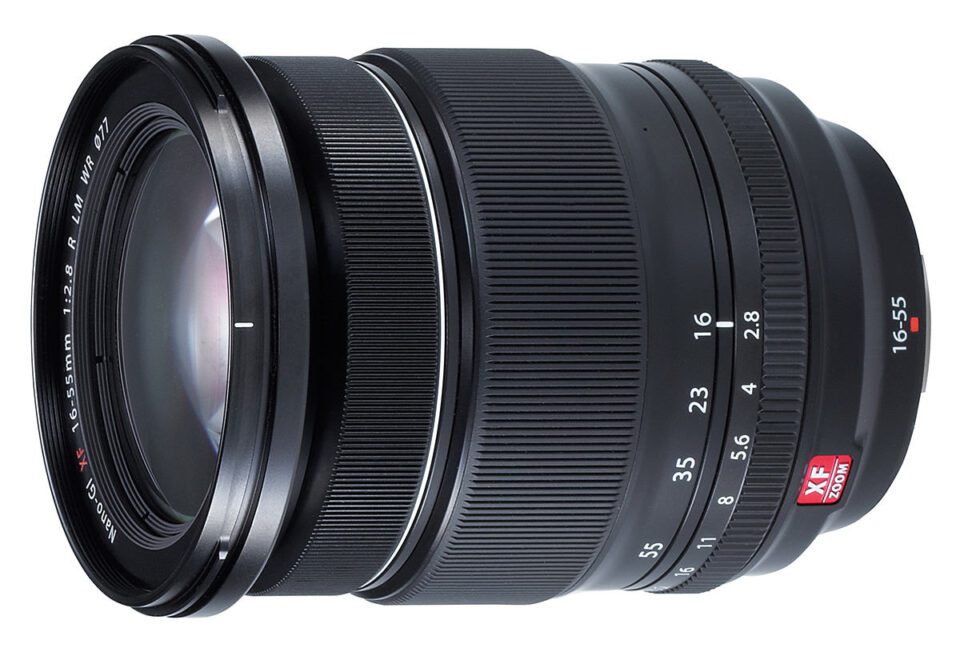 Fuji XF 16-55mm f/2.8 R LM WR Review: Introduction
Fuji did not take any shortcuts when designing the XF 16-55mm f/2.8 WR – with a total of 17 elements in 12 groups, this lens is only behind the new XF 50-140mm f/2.8 OIS WR in optical complexity, making it one of the largest and heaviest Fuji X lenses made to date. When I first unboxed the lens and mounted it on my X-T1, it felt unexpectedly big and heavy when compared to other X-mount lenses, similar to how my 24-70mm f/2.8G did when I first attached it to a Nikon DSLR.
It is a beast of a lens for sure! My first impression was not very positive, as I thought about the implications for using such a heavy and bulky lens in the field. However, after taking the lens with me to a few long trips, I realized that if Fuji made the lens any smaller or lighter, it would have compromised its optical capabilities, which are indeed superb (even when compared to a number of Fuji's excellent primes). And after my trip to the windy and dusty Death Valley, I was certainly thankful for the weather-sealing features of the lens, as I knew that other lenses would not have survived the heavy dust / sand storms that I encountered when hiking in some areas of the park, particularly in Mesquite Dunes. In this review, I will provide a thorough analysis of the Fuji XF 16-55mm f/2.8 lens, along with image samples and comparisons to other Fuji lenses.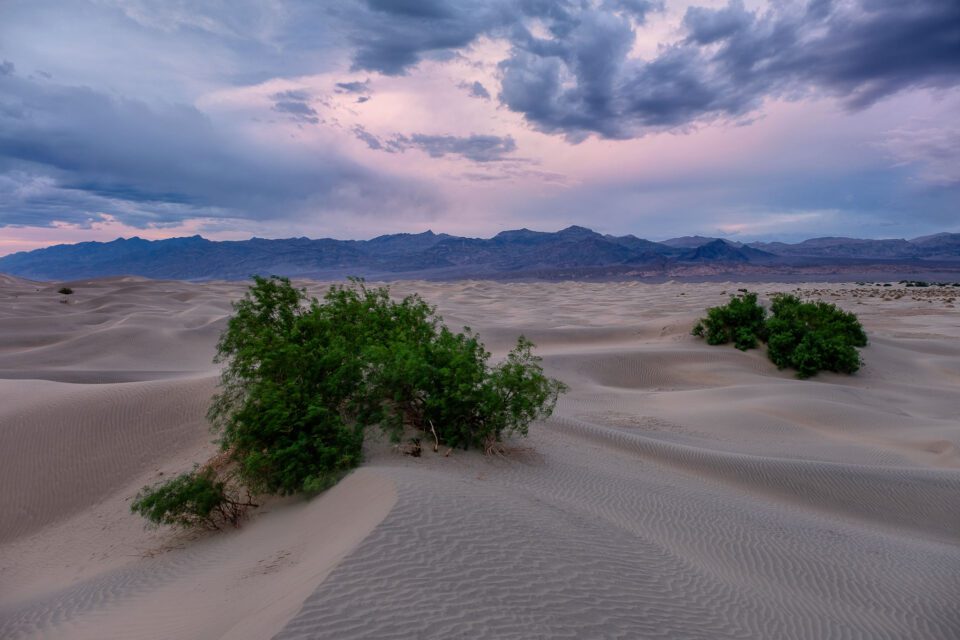 Fuji XF 16-55mm f/2.8 R LM WR Specifications
Mount Type: Fujifilm X
Focal Length (35mm format equivalent): 16-55mm (24-84mm)
Lens construction (elements/groups): 17/12
Angle of view: 83.2°- 29°
Number of diaphragm blades: 9 (rounded diaphragm opening)
Maximum aperture: f/2.8
Minimum aperture: f/22
Focus range (normal): 0.6m – ∞
Focus range (macro): 30cm – 10m (Wide), 40cm – 10m (Telephoto)
Max magnification: 0.16x (Telephoto)
Weight (approx): 655g
Dia. x length (approx): 83.3mm x 106.0mm (Wide) / 129.5mm (Telephoto)
Filter size: 77mm
Detailed specifications for the lens, along with MTF charts and other useful data can be found in our lens database.
Lens Handling and Build
Fuji certainly did not cheap out when making the XF 16-55mm f/2.8, as its build quality is truly superb. The metal mount is bolted on the metal shell, with rubber gaskets on the side to prevent dust from making its way into the camera body. The rear of the lens is protected with a single glass element, so there is little chance of dust getting into the lens. The lens barrel is made from metal, but there are some components such as the zoom ring and the front part of the lens that extends when zoomed in, which are made from hard plastic. The aperture ring has a solid feel to it when turning and has hard stops at each third of exposure stop from f/2.8 until f/22 and from there it is smooth again till you get to A (Auto / Aperture Priority), at which point you cannot turn the ring anymore.
The zoom ring is nice and smooth. When zoomed in to 55mm, the front part of the lens extends a bit, by another 5 cm or so, which reveals the plastic part of the front lens barrel. This plastic sub-barrel is bolted to the metal piece on the front of the lens, which both holds the front lens element and provides the 77mm filter thread for screw-on filters. The sub-barrel seems to be securely attached to the lens barrel and does not wobble like some of the lower-end lenses do. Just like all other Fuji X mount lenses, the XF 16-55mm f/2.8 uses the fly-by-wire system, which means that the focus ring is not mechanically tied to any of the lens element, but rather controlled electronically. As a result, there is no focus scale on the lens and the ring will rotate in either direction with any hard stops or extra resistance. If you choose to manually focus with the lens, a focus scale is provided inside the viewfinder or on the rear LCD of Fuji cameras.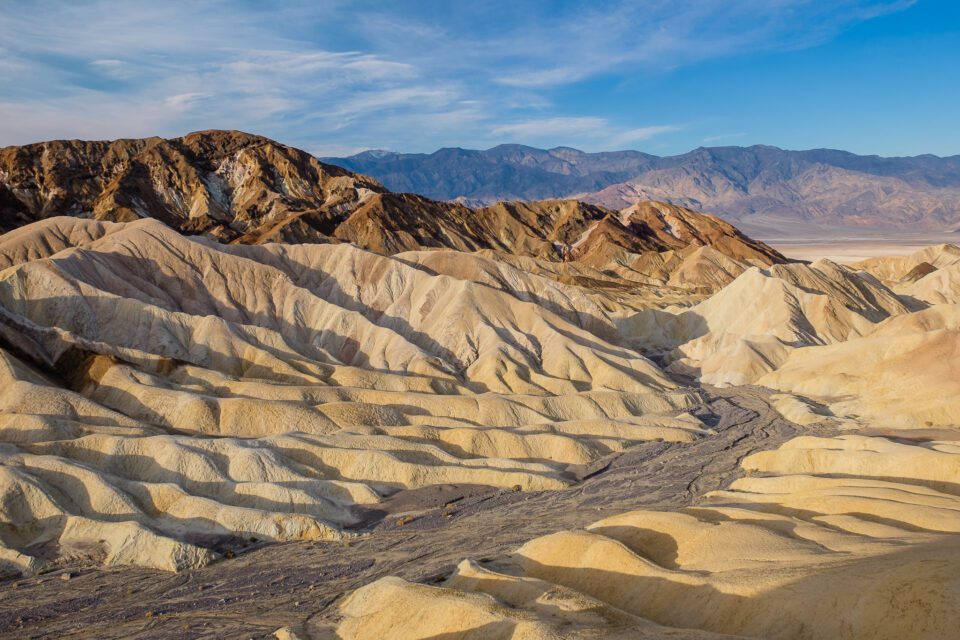 At 655 grams, the XF 16-55mm f/2.8 is a heavy lens. When mounted on the Fuji X-T1 camera body, it certainly makes the setup quite front-heavy. To balance the lens a little better, I mounted the VG-XT1 battery grip on the X-T1. It certainly did make a difference, but it made it feel like I was carrying a medium size DSLR, practically taking away the weight advantages of the mirrorless camera. So keep this in mind when looking at this lens, as the heft and bulk that come with it should not be underestimated.
My biggest complaint with the XF 16-55mm f/2.8 is its hood. In this day and age, I cannot understand how Fuji can succeed in making such a great lens and at the same time miserably fail at designing one of the simplest mechanical components of the lens. The provided plastic petal-shaped lens hood feels flimsy and easily bends. Because of this, you might find yourself applying too much force when mounting or dismounting it. You will naturally rotate the hood using the two protruding pieces of plastic, which bend the hood around the base and create additional resistance. And if the hood is not properly aligned, a part of it can go over the lens, making it even more difficult to mount or dismount. What a pain!