This is an in-depth review of Fujifilm's XF 100-400mm f/4.5-5.6 R LM OIS WR Lens. The lens was released in early 2016 and is Fuji's longest focal length lens and only super-telephoto zoom in its lens lineup at this time. At the moment, the lens holds a couple of records, being the heaviest at 1375g and the most expensive at $1899 among all Fujifilm X-mount lenses.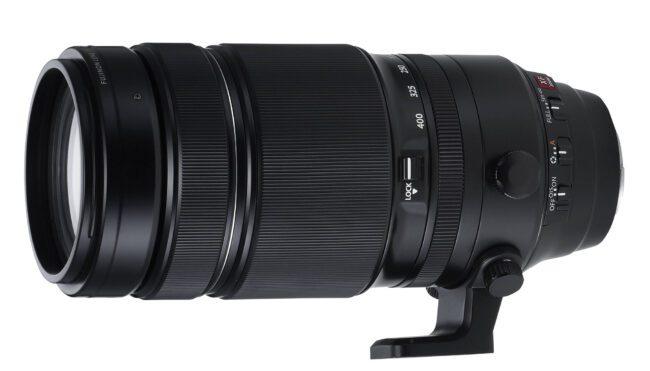 Fuji XF 100-400mm f/4.5-5.6 R LM OIS WR Review: Introduction
Until the XF 100-400mm f/4.5-5.6 release, Fuji's marketing was directed primarily towards portrait, wedding, landscape, and travel photographers. This lens, however, is aimed squarely at the sports and wildlife sector of the market. The twin linear motor autofocus system makes the lens quick to focus on fast-moving subjects. And the lens's 35mm-equivalent of 152mm to 609mm make it ideally suited to photographing distant subjects.
The lens offers excellent optical image stabilization. The OIS, combined with the lens's relatively lightweight (compared to Nikon and Canon 500mm prime glass), make it easy to handhold and shoot in low-light conditions.
The XF 100-400mm lens is compatible with all of the X-series interchangeable lens cameras. However, the lens is particularly well suited for use with Fujifilm's X-T2 camera. The X-T2's fast continuous shooting and ability to create a user-defined AF-C custom preset compliment the lens beautifully.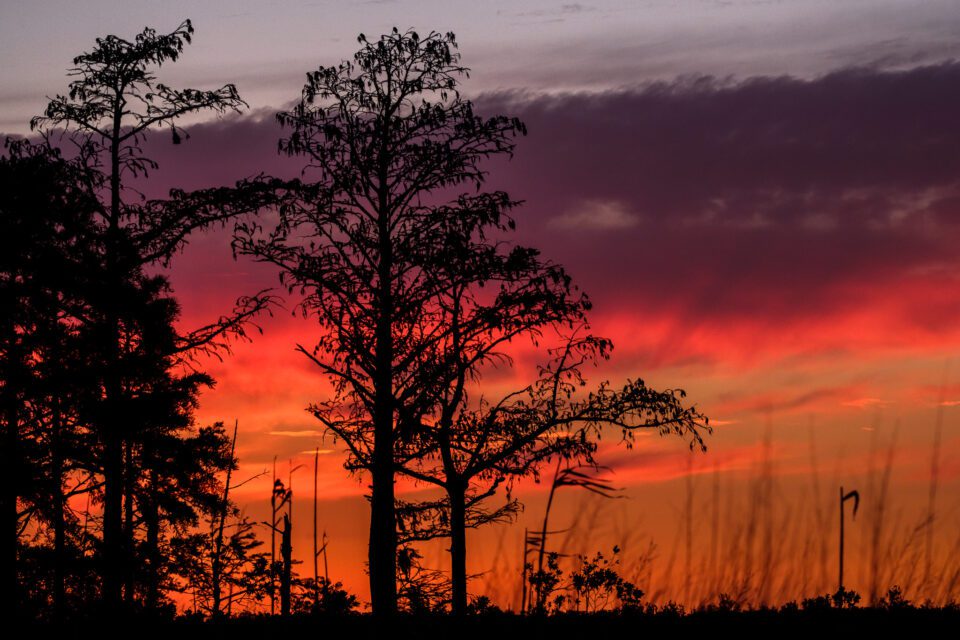 Fuji XF 100-400mm f/4.5-5.6 R LM OIS WR Specifications
Mount Type: Fujifilm X-Mount Lens/APS-C Format
Focal Length (35mm format equivalent): 100-400mm (152-609mm)
Lens construction (elements/groups): 21/14
Angle of view: 16.2°- 4.1°
Number of diaphragm blades: 9 (rounded diaphragm opening)
Maximum aperture: f/4.5 (Wide) – f/5.6 (Telephoto)
Minimum aperture: f/22
Focus range (normal): 1.75m – ∞
Max magnification: 0.19x (Telephoto)
Weight (approx): 1375g
Dia. x length (approx): 94.8mm x 210.5mm (Wide) / 270mm (Telephoto)
Filter size: 77mm
Accepts Filter Type: Screw-on
Compatible with 1.4x Teleconverter (XF1.4X TC WR): yes
Compatible with 2.0x Teleconverter (XF2X TC WR): yes
Detailed specifications for the lens, along with MTF charts and other useful data can be found on the Fujifilm XF 100-400mm f/4.5-5.6 R LM OIS WR page of our lens database.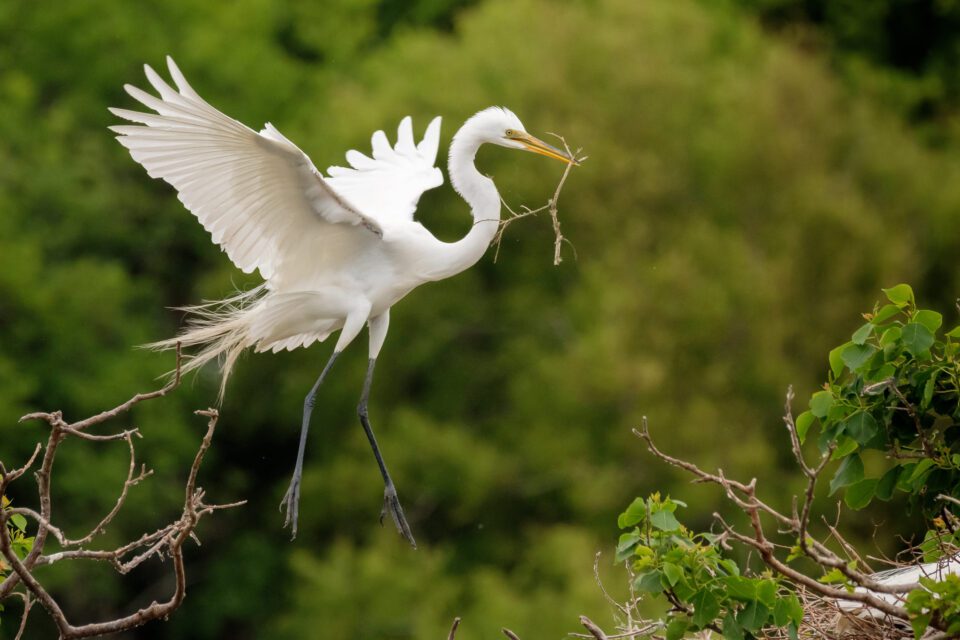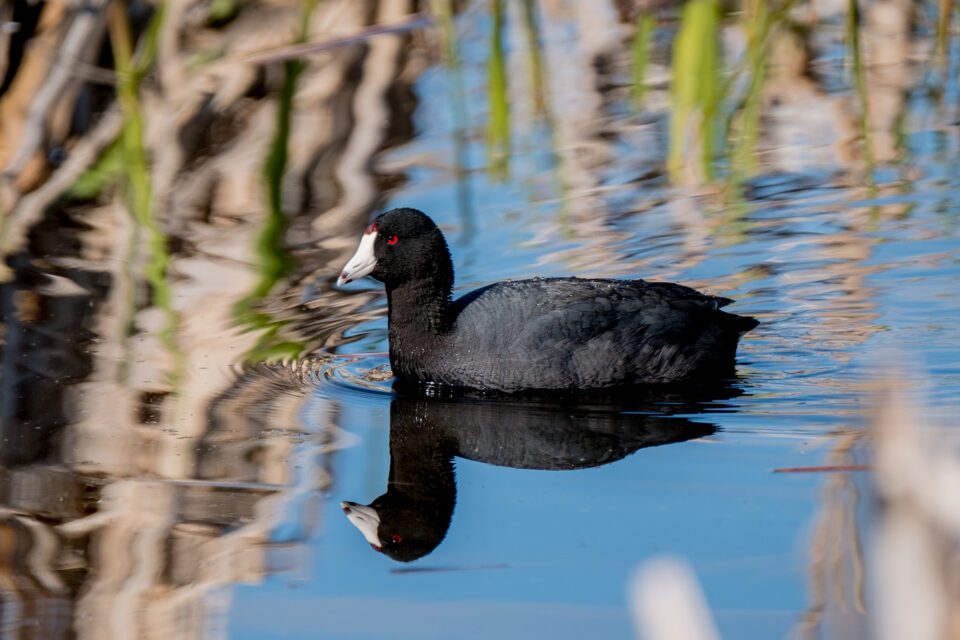 Lens Handling and Build
The Fujifilm XF 100-400mm f/4.5-5.6 R LM OIS WR lens feels very solid and has the build quality that Fuji shooters have come to expect. The lens barrel is made from high-grade plastic (to reduce weight I assume), and the mounting ring and tripod collar are metal. While I understand the need to try and keep the lens as lightweight as possible, for the price tag I would prefer to see full metal construction, similar to their 50-140mm f/2.8 lens.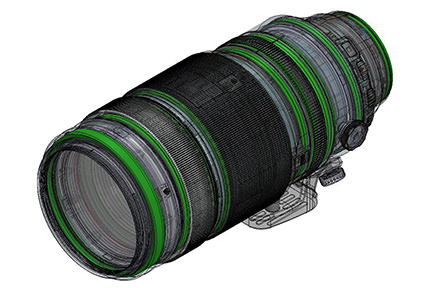 The lens is exceptionally well weather sealed. Fuji states that the lens has 13 water and dust resistant seals at 12 points. I can personally attest to the fact that these seals are very effective! After getting caught in a downpour for over 30 minutes, the lens continued to function flawlessly. Here is an image of a black skimmer that I photographed while it was raining: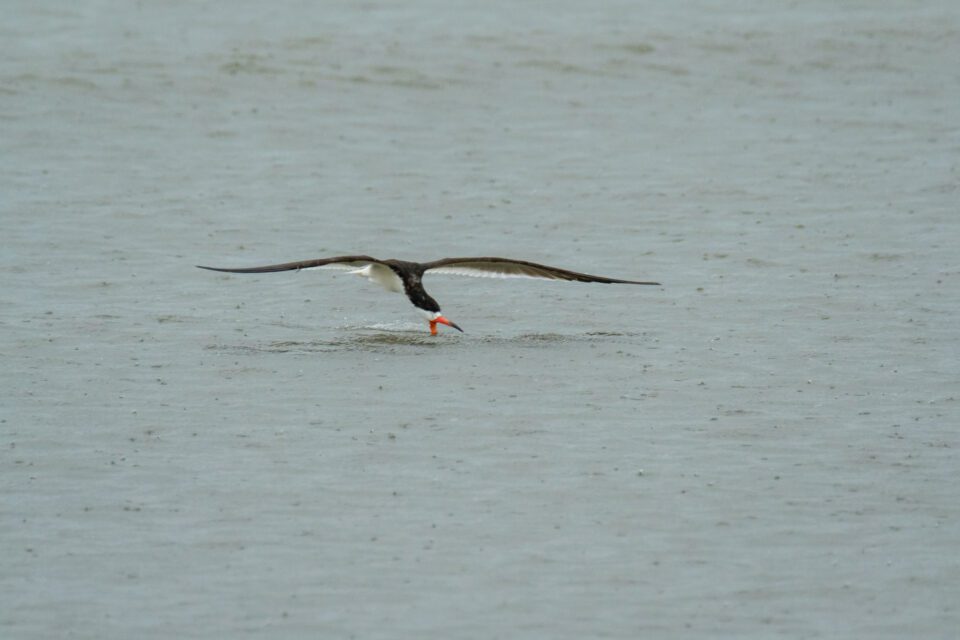 The mount attached firmly to my camera without any play. The zoom and focus rings have rubberized knurled grips on them. They were smooth to rotate and did not feel sloppy. The zoom ring is nice and wide which made it easy to operate, even with gloves on. It takes about a quarter turn to travel from 100mm to fully extended at 400mm. I did notice that the lens suffered from lens creep when held vertically. Luckily you can lock the lens at 100mm to prevent this. The lens focuses internally and the front element does not rotate. This facilitates the use of polarizers and ND grad filters.
The lens felt front-heavy when mounted to my X-T2. And the lens extends a further 6cm when zoomed from 100mm to 400mm, which adds to the unbalanced feel. However, with the Fujifilm VPB-XT2 Vertical Power Booster Grip attached to the camera, the balance improved. After shooting with the lens for the better part of a day, I got used to its feel in my hands and how best to support the lens barrel.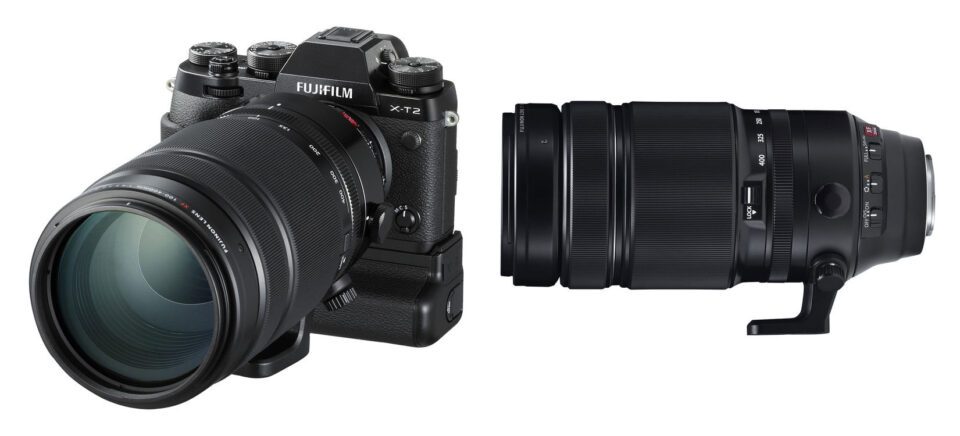 The aperture ring, located close to the camera body, clicks at 1/3 stop increments. However, because this is a variable aperture lens, the ring has no external aperture markings. This means that you must raise the camera to your eye or look at the LCD to determine what aperture is dialed in. I found this a bit cumbersome when compared to Fuji's prime lenses and their 50-140mm f/2.8 and 16-55mm f/2.8 zooms which have markings on the aperture ring.
The quality of the lens hood was a pleasant surprise, especially when compared to the hoods that Fuji ships with many of their other lenses. The hood is made from sturdy plastic and locks in place with an audible click. It has a lock that must be pressed before removing the hood. The lock also prevents the hood from slipping while mounted on the lens. A very thoughtful feature is the sliding window that allows you to adjust rotating filters, such as circular polarizers, without having to remove the hood from the lens.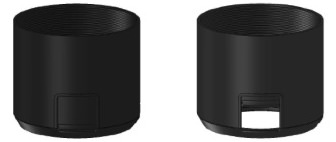 The permanent metal tripod collar rotates 360°, making it easy to switch between landscape and portrait orientation when the camera is mounted on a tripod or monopod. The foot itself can be removed from the collar by loosening two thumbscrews. In my opinion, the foot is undersized for the lens. It would be nice if Fuji had included a larger, built-in, Arca-Swiss compatible tripod plate instead. This is a pet peeve of mine, and unfortunately, not many manufacturers include an Arca-Swiss foot!
Near the base of the lens are three switches. The first is for turning on and off the image stabilization. The second is for setting manual or automatic aperture control. Lastly, there is a focus limiter switch (full, or 5m to infinity).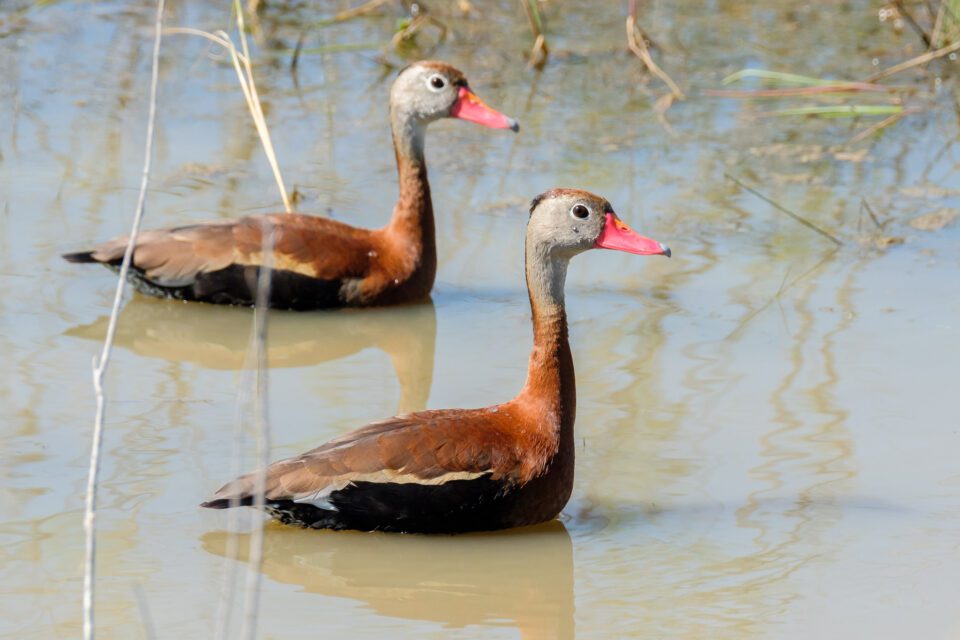 Autofocus Performance and Accuracy
The Fujinon XF 100-400mm lens uses a twin linear motor autofocus system. With this type of system, focusing is done by wire. When you manually turn the focus ring, you are not physically moving the lens elements. Instead, a signal is sent electronically to the camera telling it where to focus. Because the lens 'focuses by wire' there are no distance indicators on the lens or hard stops at either end of the focusing range. You must use the distance scale in the EVF or LCD to determine where the lens is focused.
The twin linear motor autofocus system is extremely quiet. You can barely hear the motors as they adjust the lens elements. This is a bonus when photographing skittish wildlife. Focus acquisition is also extremely fast and accurate throughout the focal range and in most lighting conditions. I tested the lens on my X-T2, which had been updated to firmware version 2.0 at the time. Even while tracking birds in flight, focusing was accurate and very fast. However, in low light and especially when zoomed to 400mm, the lens struggled a bit. As a result, I missed some action shots.
'Focus by wire' can take some getting used to if you are coming from a DSLR environment. In both single shot and continuous focus, you cannot over-ride the autofocus by rotating the focus ring. And since this lens is most likely going to be used for shooting moving subjects in continuous focus mode, this could be frustrating. However, I would argue that even when using a DSLR, while shooting fast moving subjects you are not likely going to have time to override the autofocus. Where this does come into play though is when your subject is static, but the camera is still set to continuous focus mode. On a DSLR you can still fine-tune the focus manually. Unfortunately, while in continuous focus on the Fuji lens, turning the focus ring does nothing! The only way to get around this is to switch to manual focus mode. While in manual focus, the focus ring will work. I set my camera up to back button focus. This allowed me to acquire focus automatically using the AF-L button while still allowing me to manually adjust the focus if needed. However, doing this I lost my ability to continually track subjects if they started to move!