Lens Sharpness, Contrast and Color Rendition
The Fuji XF 10-24mm f/4 R OIS is an impressively sharp lens, especially on the wide end. Take a look at the below Imatest MTF charts for different focal lengths: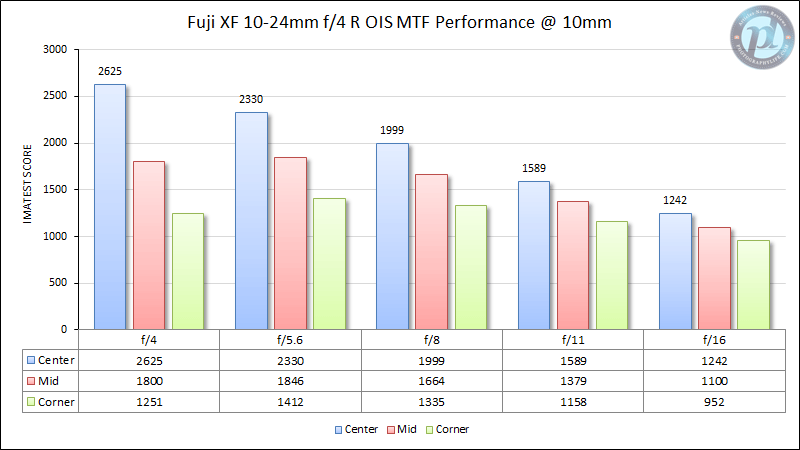 As you can see, the lens has excellent resolving power at 10mm. Its wide-open performance is very impressive in the center, and if you want maximum corner sharpness, stopping it down to f/5.6 will give you the best overall results.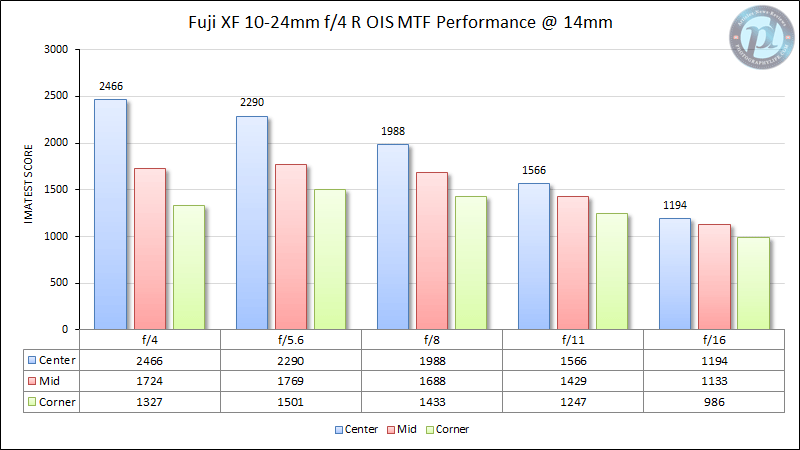 The performance of the lens continues to be strong at 14mm. Once again, the sweet spot of the lens is f/5.6 here, and stopping down the lens only hurts sharpness due to diffraction.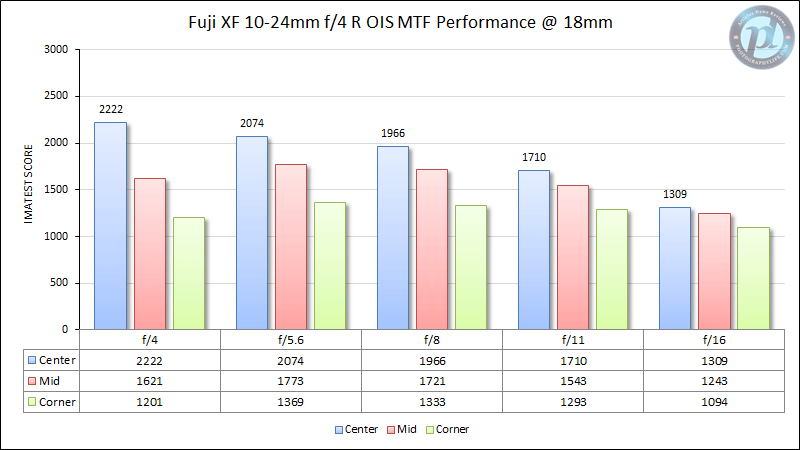 As you zoom in towards 18mm, sharpness drops across the board. The lens is still strong at f/4 in the center frame though.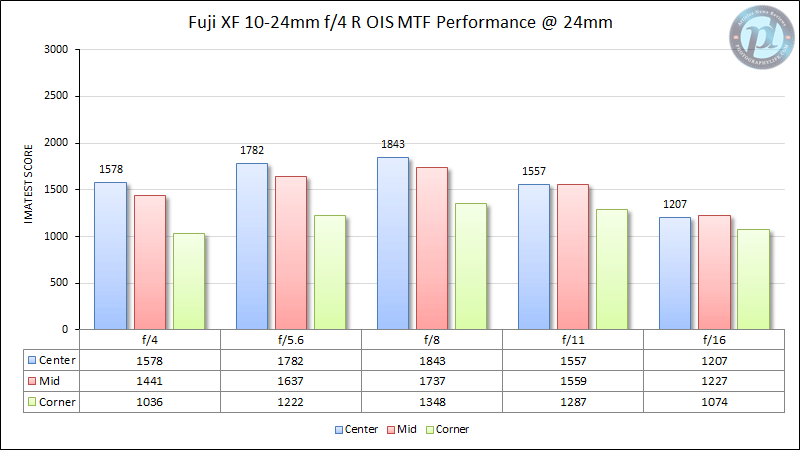 Zooming in to 24mm hurts sharpness quite a bit. As you can see, the lens isn't great wide open, but stopping it down to f/5.6-f/8 range certainly improves the overall sharpness. If you decide to shoot landscapes at this focal length, I would suggest stopping the lens down to f/8 to get sharper corners.
As expected, the lens exhibits some field curvature, but it is not as bad as what I have seen on other similar lenses. I did not notice any issues with focus shift, which is good news.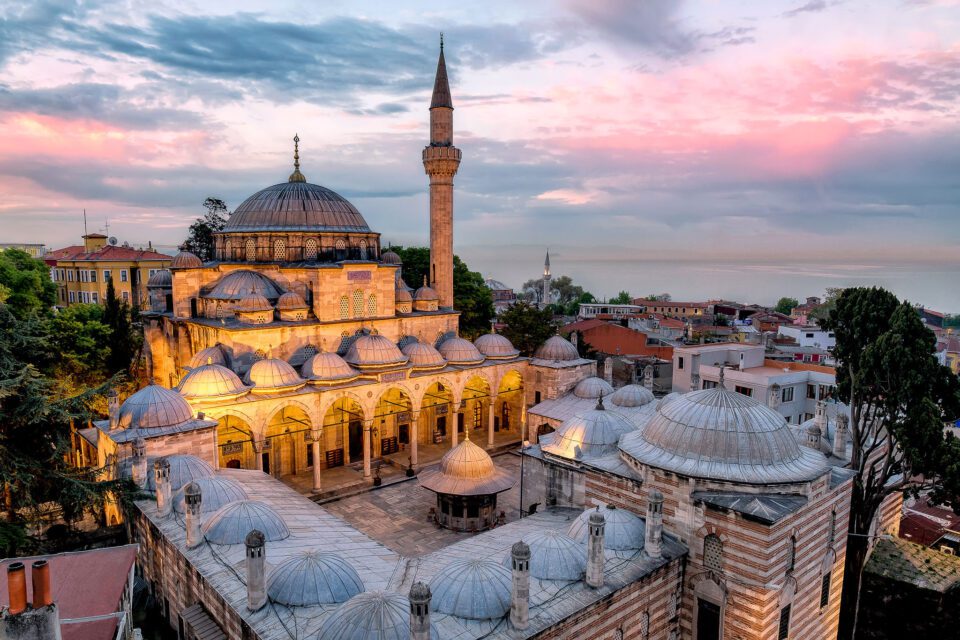 Overall, I am quite happy about the sharpness performance of this lens. Although it is rather weak on the long end, most other ultra-wide angle zoom lenses on the market are going to have a similar issue. Personally, this does not bother me much, and I don't hesitate to shoot at 24mm when needed. A bit of extra sharpening in post-processing often helps improve things quite a bit.
Bokeh
Although the lens is able to focus at a relatively close range of 0.24 meters, its maximum aperture of f/4 isn't going to result in images with great bokeh, even if you zoom in to 24mm. The four aspherical lens elements also do their part in keeping highlights looking like onion-shaped rings. If you are looking for a lens with good bokeh qualities, I recommend checking out the Fuji XF 56mm f/1.2 lens instead.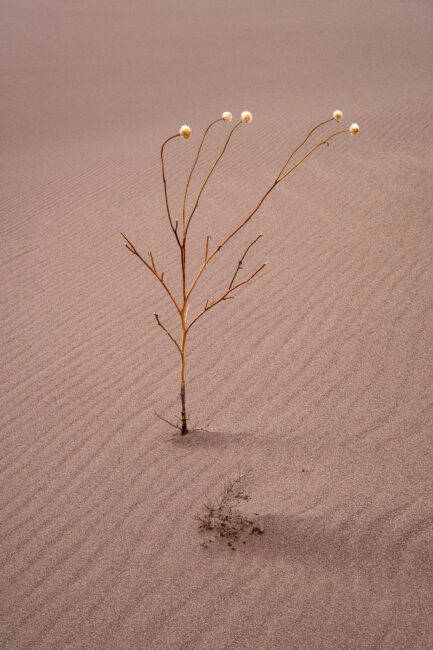 Vignetting
Most wide-angle lenses are going to exhibit vignetting, and the XF 10-24mm f/4 R OIS is not an exception. Take a look at the below chart, which shows vignetting at different focal lengths, at both close focus and infinity focus ranges: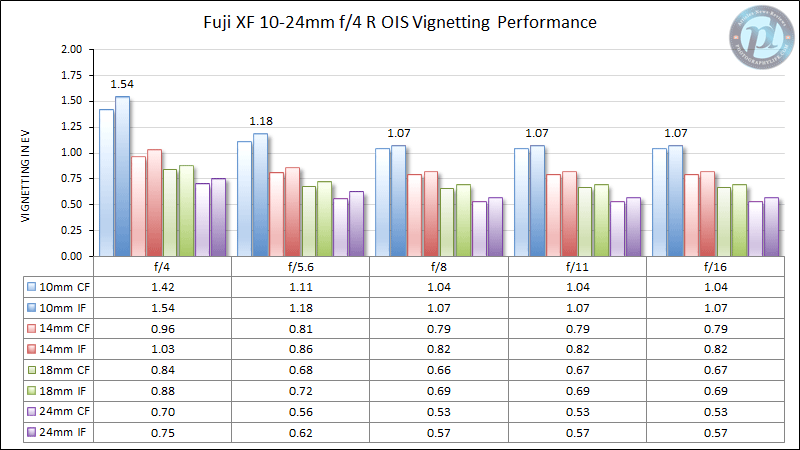 As you can see, the corners get darkened by roughly 1.54 stops on average at 10mm, when focused at infinity. Stopping down certainly improves things, especially at f/5.6. Vignetting is reduced greatly as you zoom in. The good news is that vignetting correction is applied automatically if you use such post-processing tools as Lightroom and Photoshop, so you should not even see it when going through your images.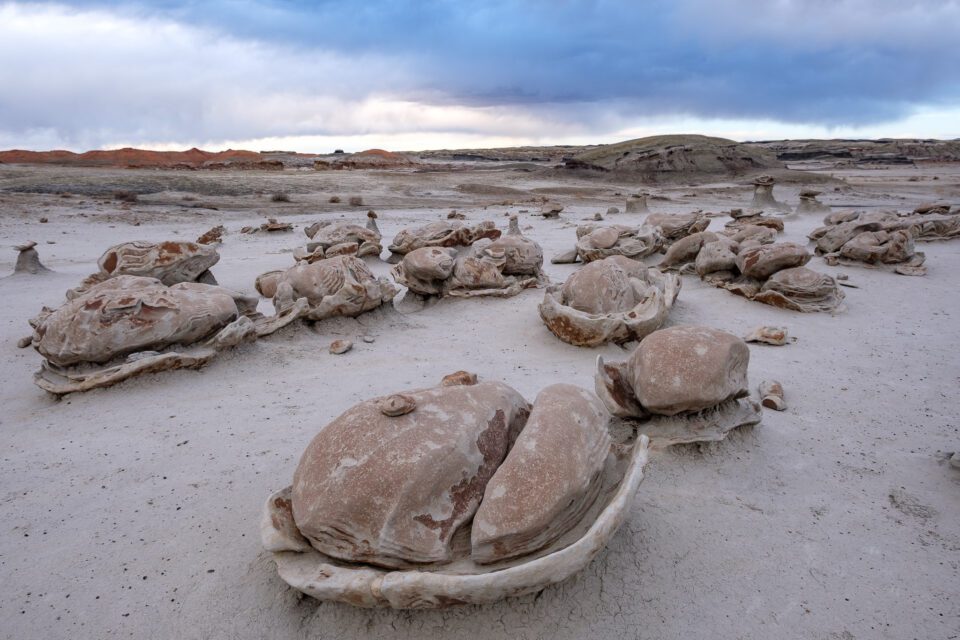 Ghosting and Flare
Thanks to Fuji's proprietary Super EBC lens coating, the Fuji XF 10-24mm f/4 R OIS handles ghosting and flare very well. If you block a portion of sun with an object, you can great nice-looking sun-stars, as can be seen in the below image: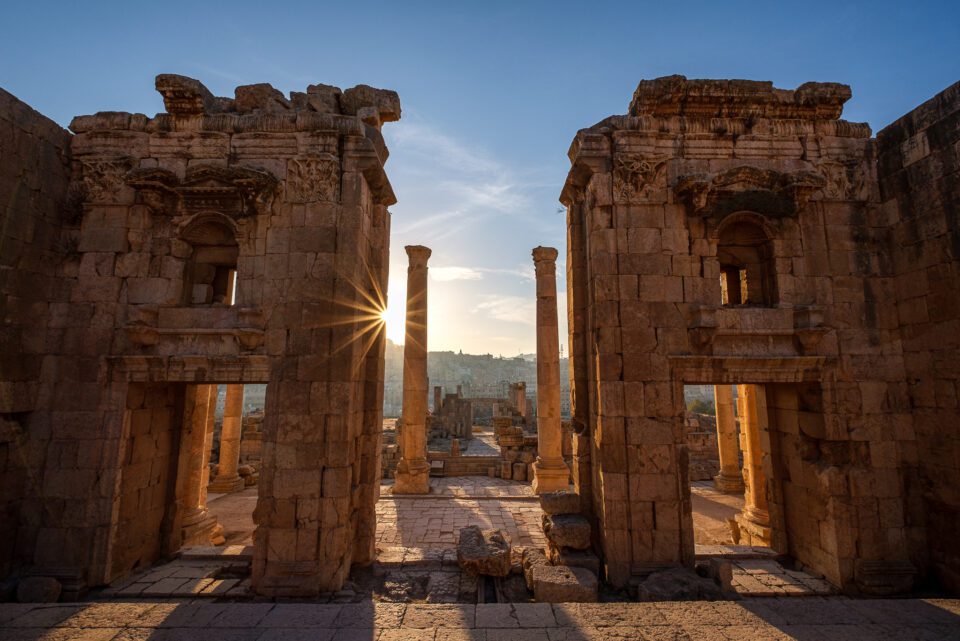 Keep in mind that bright sources of light, especially at smaller apertures can result in something called "red dot flare". This happens as a result of internal reflections and short flange distance, and it is something that can be commonly seen on pretty much every mirrorless camera.
Distortion
As commonly seen on most ultra-wide angle lenses, there is quite a bit of barrel distortion on the wide end – Imatest measured 4.99% at 10mm. The good news is that once you zoom in towards 14mm, barrel distortion practically disappears and starts switching to pincushion distortion, which is not as pronounced at longer focal lengths. Here is a graph that illustrates distortion at different focal lengths:
Once again, if you use post-processing software like Lightroom, distortion corrections are going to be enabled by default, so you won't even see it.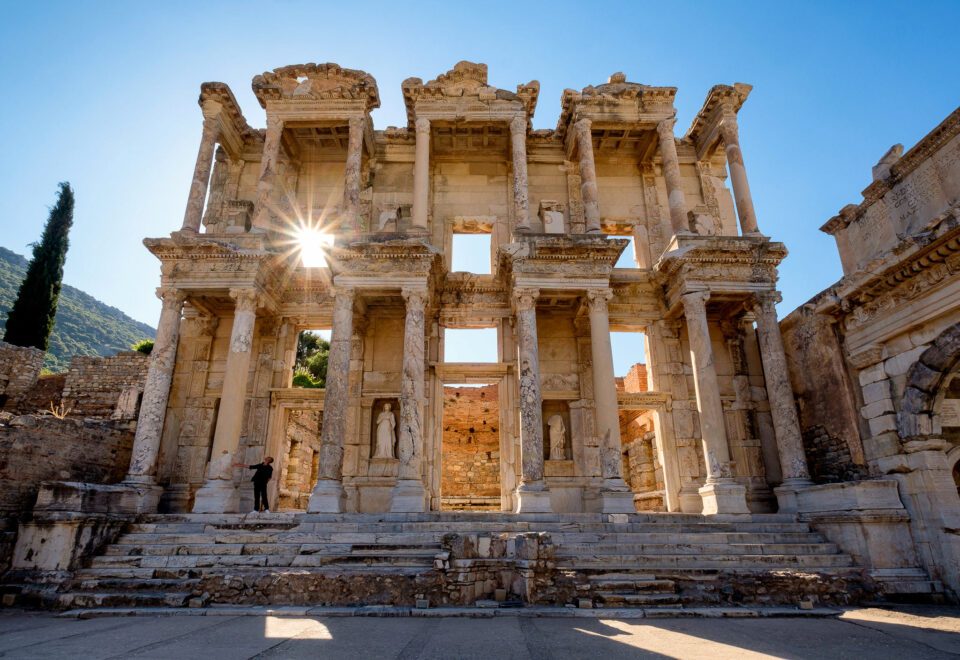 Chromatic Aberration
Lateral chromatic aberration levels are reasonably low at short focal lengths: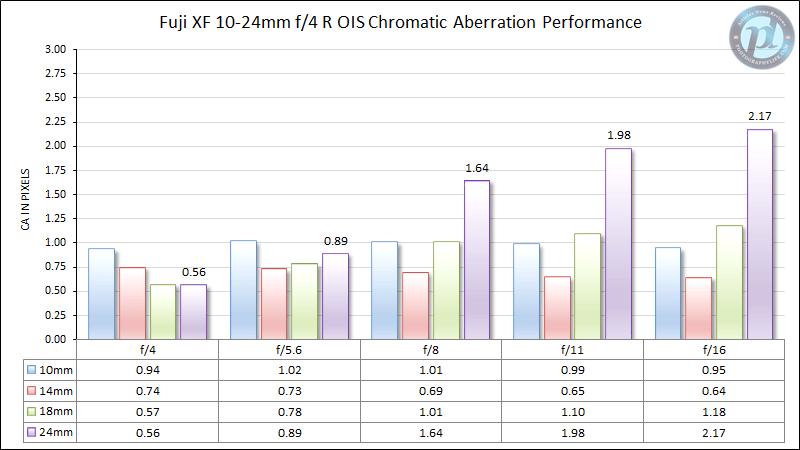 Let's take a look at how the lens compares to other Fujifilm zoom lenses. Click the link to the next page below.