Fuji XC 16-50mm f/3.5-5.6 OIS II vs Fuji XF 16-55mm f/2.8 R LM WR Comparison
Let's take a look at how this kit lens compares to the pro-level XF 16-55mm f/2.8 R LM WR. It is obviously not fair to compare a pro-grade $1200 lens to a $400 kit lens, but it is still useful to see how the two stack up against each other: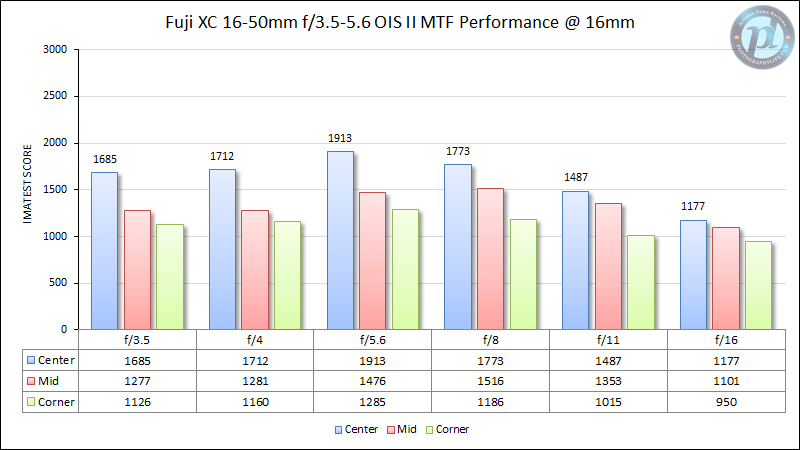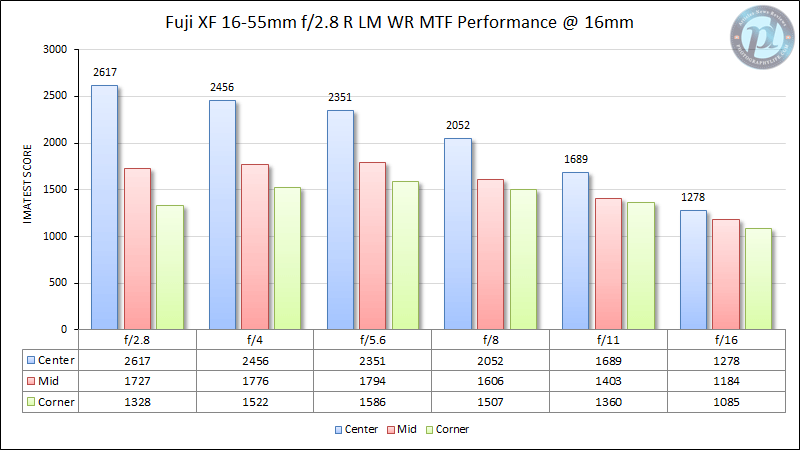 As expected, the sharpness difference is pretty drastic – the XF 16-55mm f/2.8 is much better optically and shows much better sharpness at all apertures. The crazy thing is, the XF 16-55mm f/2.8 is sharper at f/2.8 than the XC 16-50mm stopped down!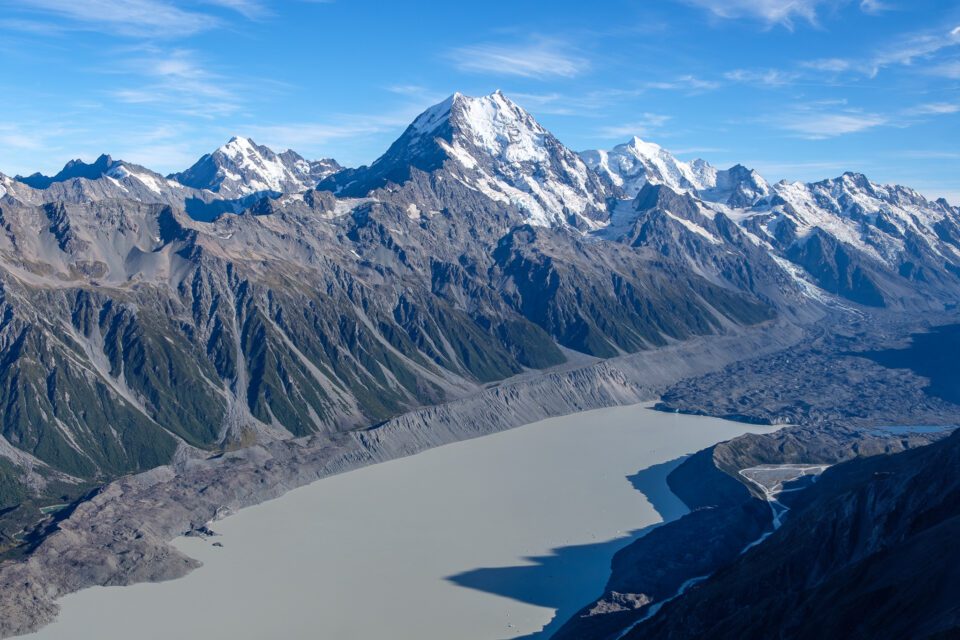 Here are the two lenses at 23mm: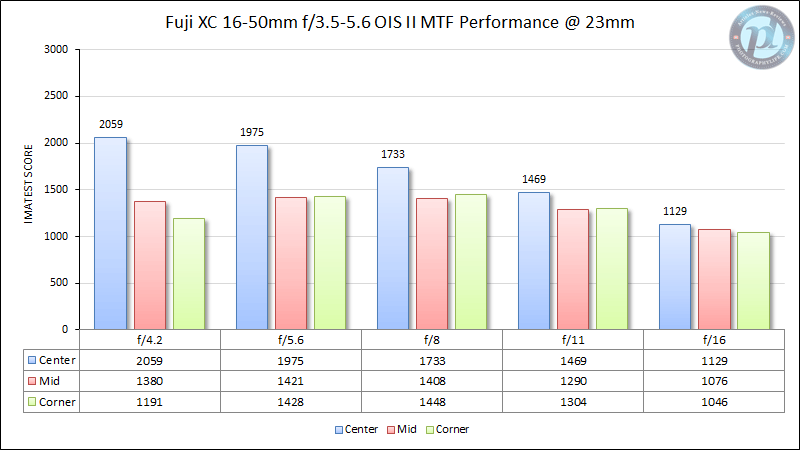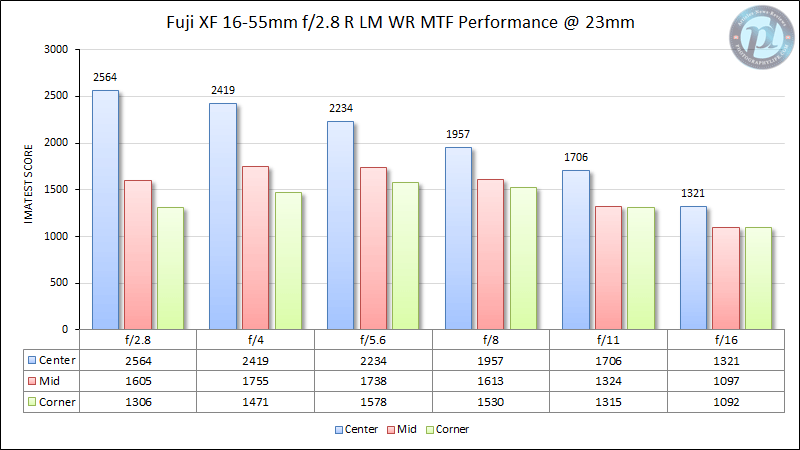 Although the 16-50mm performs a tad better at 23mm than at 16mm, it is still nowhere close to what the 16-55mm can do.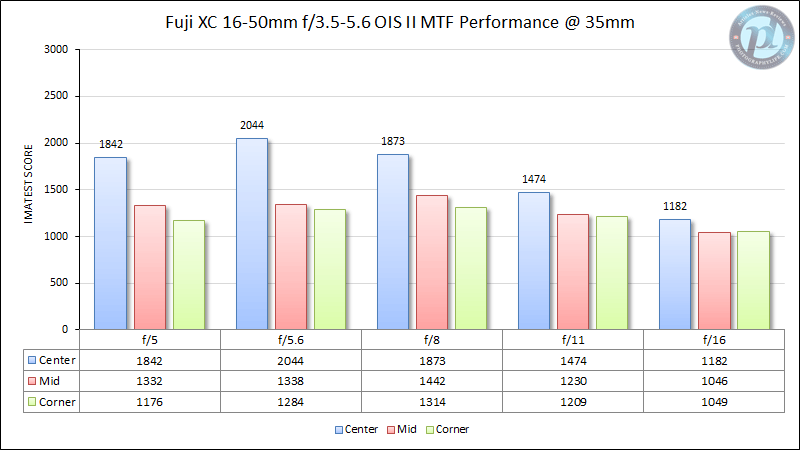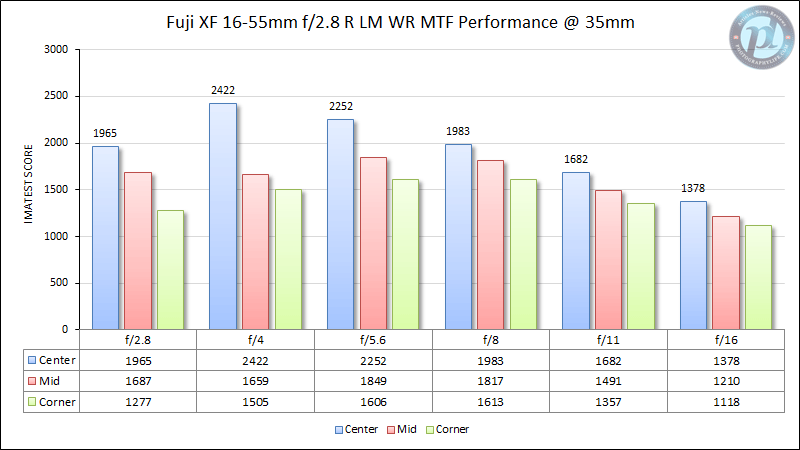 35mm looks pretty similar as other focal lengths, with the 16-55mm clearly dominating at every comparable aperture. And lastly, let's take a look at the longest end of the zoom range: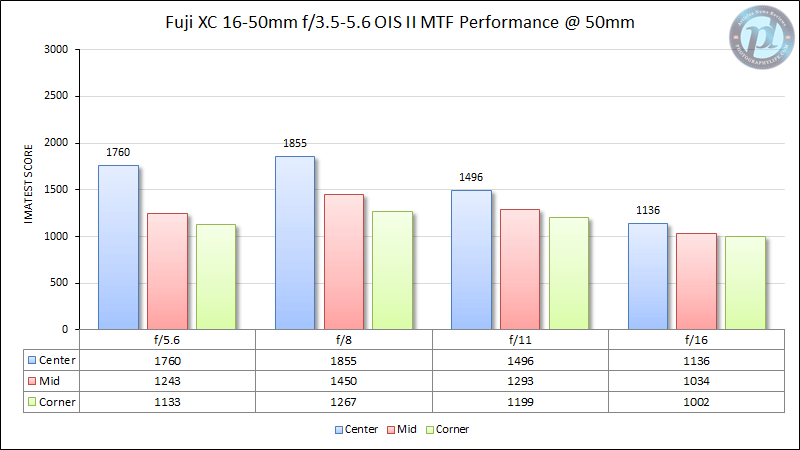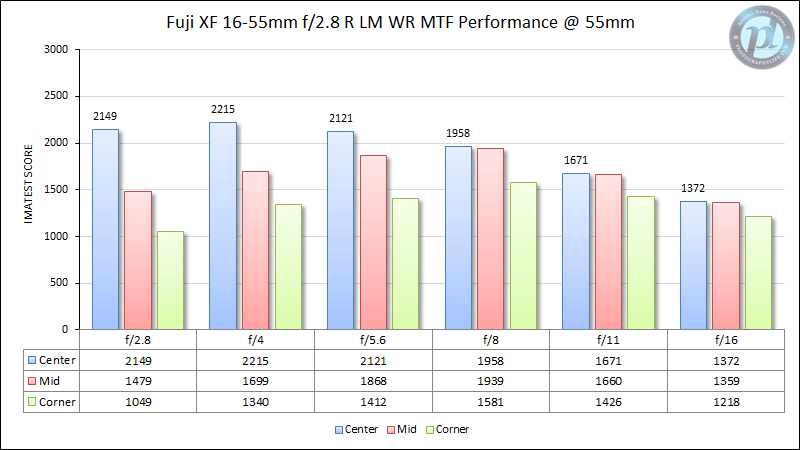 Both lenses perform the worst zoomed in all the way, but the 16-55mm is still noticeably sharper, so it is still not a contest.