The Fujifilm X-T1 shook the photography world when it was announced, thanks to its amazing ergonomics, superb autofocus system, great image quality and a strong line of lenses, making it one of the most desirable mirrorless cameras on the market. It took two years for Fuji to bring out the much anticipated update in the form of the Fuji X-T2 and given the status of its predecessor, the expectations were very high, making it tough for Fuji to deliver something truly outstanding.
With the X-Pro2 already out, many of us thought that there would be very few differences between the two. However, Fuji engineers did manage to pack many more features into the X-T2 to make it stand out from the X-Pro2, with 4K video, faster EVF, faster continuous shooting rate with a grip, dual UHS-II memory card slots and a slightly lower price, making it a truly appealing camera on its own. In this review of the Fuji X-T2, I will be taking a closer look at the camera. The X-T2 was not an easy camera to obtain and Fuji is still struggling with meeting the heavy demand, which speaks volumes about the positive perception of the camera by the photography community.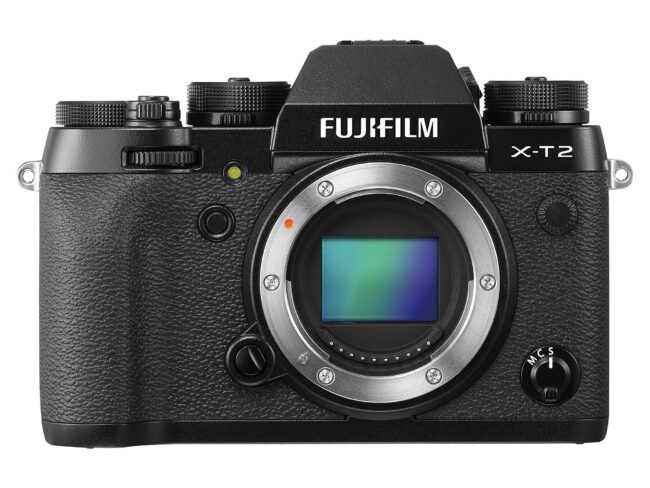 Since I used to own the Fuji X-T1, I wondered if the X-T2 is worth upgrading to – I have been quite happy with my camera and even after reading all the press release information (which surely looked good), I was still not sure if I wanted to upgrade this early since my usual principle is to skip at least one generation between upgrades. After-all, Fuji did bump up the price of the X-T2 compared to its predecessor by $300, putting it at $1,599, which is only $100 cheaper compared to the top-of-the-line X-Pro2. I decided to hold off buying one and my request for a review sample also went out a bit late, which was a big mistake, because it took two months to be able to finally get my hands on an X-T2 – it was out of stock everywhere for quite some time and it still is, which is crazy!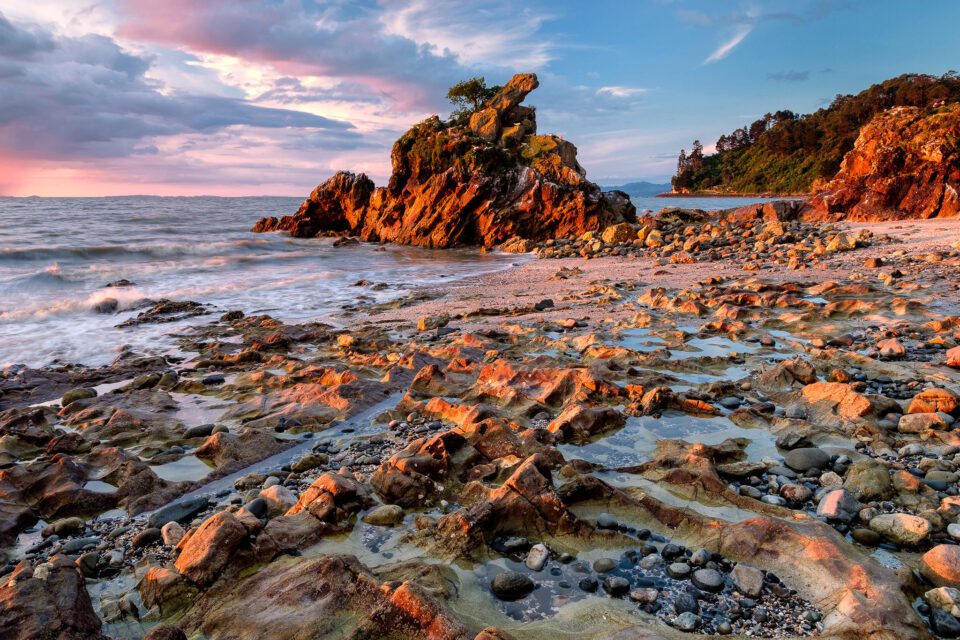 I finally got my copy of the X-T2 in December, right before my trip to New Zealand. It was a perfect opportunity to test the camera since I knew that we would be shooting in all kinds of harsh environments – a perfect opportunity to see if the camera would survive a three-week-long trip through tropics, sandy beaches and snowy mountains of New Zealand. I also had my usual Nikon gear with me (the Nikon D810 with a few high-end lenses) and I wanted to see which gear I would end up using more for similar international trips. Finally, after four months of heavy use and abuse of the camera, I feel that I am qualified to talk about the Fuji X-T2 and share my experience with our readers.
Fujifilm X-T2 Specifications
Sensor: 24.3 MP (1.5x crop factor), 3.9µ pixel size
Sensor Size: 23.6 x 15.6mm
Resolution: 6000 x 4000
Native ISO Sensitivity: 200-12,800
Boost Low ISO Sensitivity: 100 (JPEG-only)
Boost High ISO Sensitivity: 25,600-51,200 (JPEG-only)
Sensor Cleaning System: Yes
Lens mount: FUJIFILM X mount
Weather Sealing/Protection: Yes
Body Build: Full Magnesium Alloy
Shutter: Up to 1/8000 and 30 sec exposure
Shutter Control: Focal Plane Shutter
Storage: 2x SD slots (UHS-II compatible)
Viewfinder Type: 2,360,000-dot OLED color viewfinder
Viewfinder Magnfication: 0.77x
Continuous Shooting Speed: 8 FPS, up to 14 FPS with battery grip
Exposure Meter: TTL 256-zones metering
Built-in Flash: No
Autofocus System: 325-point AF system
LCD Screen: 3.0 inch, 1,040,000 dot tilting LCD
Movie Recording: Up to 4K @ 29.97p
GPS: No
WiFi: Yes
Battery Type: NP-W126S
Battery Life: 340 shots
USB Standard: 3.0
Weight: 457g (excluding battery and accessories)
Price: $1,599 MSRP body only at launch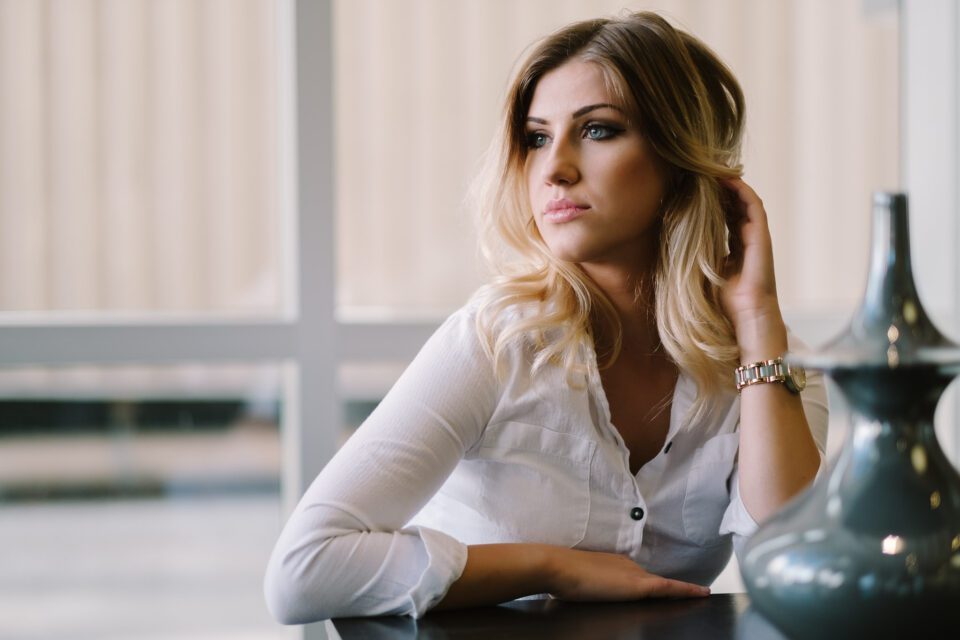 A detailed list of camera specifications is available at Fujifilm.com.
Camera Construction, Handling and Controls
Similar to the X-T1, the Fuji X-T2 also features a high-quality full magnesium-alloy construction from front to back, so it is designed to be a workhorse camera. You get a good sense of the toughness of the camera when you hold it in hands – the camera feels similar to a high-end DSLR, with its solid construction, aluminum knobs and a nicely protruded, comfortable to hold grip. Fuji delivered many changes and tweaks to the X-T2 when compared to the Fuji X-T1 – some are small and others are quite significant.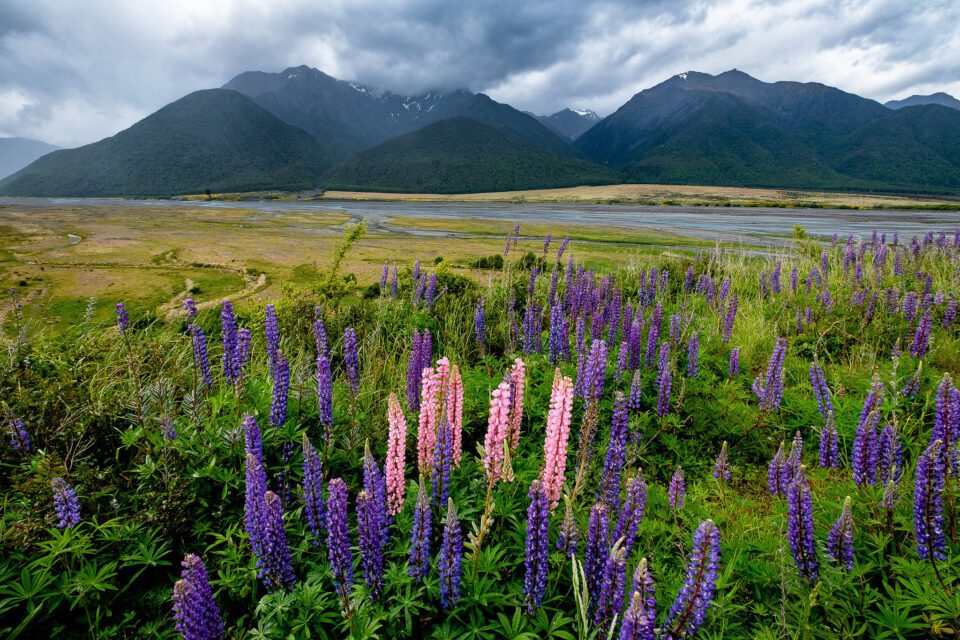 First of all, Fuji replaced the original strap with a much nicer, wider and more flexible leather strap, which is great. I wish every camera manufacturer got away from providing the absolutely horrid, neck-cutting straps that scream with their brightly colored logos. While the new X-T2 strap might not be the best one on the market, it is pretty lightweight and comfortable enough for me to consider keeping it on the camera – definitely a welcome change! Second, the dials have been completely redesigned on the X-T2. Not only are the two main dials larger and taller, but they also now have a much better locking mechanism – you no longer have to hold the top button on the ISO dial to change ISO and the shutter speed is no longer only locked on the "Auto" setting; the button can now be either pushed in to lock the dials or pushed out to be able to freely rotate them. Here are the two cameras compared from the top (Left: Fuji X-T2, Right: Fuji X-T1):

Third, the shutter release button is now threaded, allowing one to customize the shutter release with a fancy extension button. Other small tweaks to the top of the camera include the removal of the dedicated video recording button (the video recording function has been moved to the shutter release – one must first switch to the new Movie mode in the ISO sub-dial) and the addition of a new "center-weighted" metering mode in the shutter speed sub-dial.
If you are not familiar with Fuji cameras, they are all about retro manual dials and controls, which is why many enjoy shooting with these cameras so much. With the ISO, Shutter Speed and Exposure Compensation dials on the top of the camera, along with the Aperture control ring on lenses, the Fuji X-T2 allows complete manual control of the exposure. And for exposure changes and other controls, the X-T2 also comes with two separate rotary dials – one on the front and one on the back of the camera, similar to what we see on most Nikon DSLRs. The rotary dial on the back is typically for changing the shutter speed, while the one on the front is for changing lens aperture when using XC lenses that have no aperture rings. Manual control does not mean that you cannot use the camera in Auto modes either – any of the Exposure Triangle settings can be set to Auto (indicated as a red "A" on dials), allowing Auto ISO, Aperture Priority, Shutter Priority, and Program modes – all without having a PASM dial that we are so used to seeing on many DSLR and mirrorless cameras.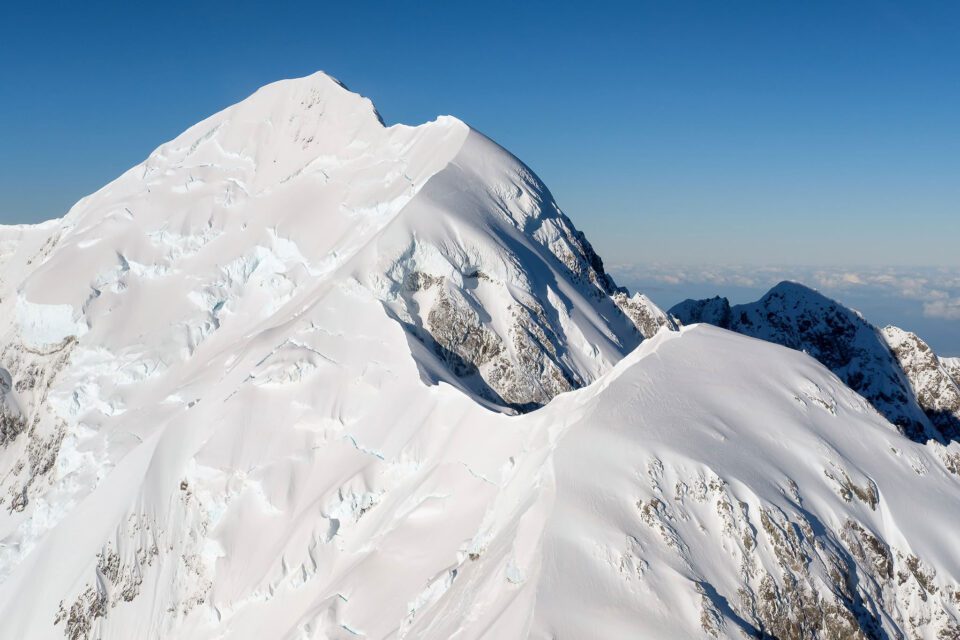 Fuji made the new X-T2 a little bigger and thicker compared to its predecessor in order to be able to accommodate larger dials and buttons, which is definitely good for those with larger hands. The same goes for the front and rear rotary dials, which are now slightly larger and more comfortable to use. Aside from the larger front dial and a slightly modified grip, the rest of the camera front remained the same, with a single function button, AF mode switch and an external accessory port.
Where Fuji made great ergonomic changes are on the bottom and the back of the camera. On the bottom of the camera, the mount has been finally moved away from the battery door, making it easy to remove and replace the battery without having to take off a tripod plate:

It is worth noting that the tripod thread has been moved to the center of the lens mount, which is exactly where it should be. For my X-T1, I personally ended up buying the Sunwayfoto L plate, because it was too painful to detach and re-attach tripod plates. Although the X-T2 can now be used with any generic tripod plate, if you are not planning to use the battery grip, check out the Sunwayfoto L plate for Fuji X-T2. It might not be as superb as the X-T2 plate from RRS, but at one-third of the price, it is a bargain!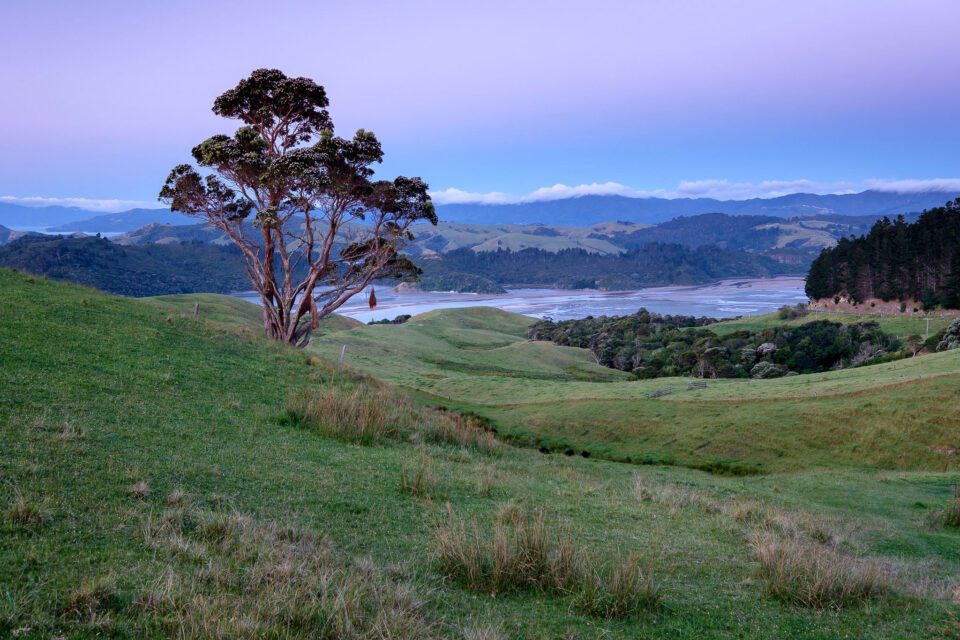 One quick glance at the back of the X-T2 might make it seem like Fuji has not changed much on the back of the camera, but that's not true – there are two significant changes that might push some people to want to upgrade to the X-T2. The first, and the most important change, is the addition of a dedicated focus point joystick. Finally, there is no more need to mess with button settings in the menu in order to make the rear function buttons available for choosing a focus point! The focus point joystick takes all of that away and frees up all those function buttons to use for quick settings changes (Left: Fuji X-T2, Right: Fuji X-T1):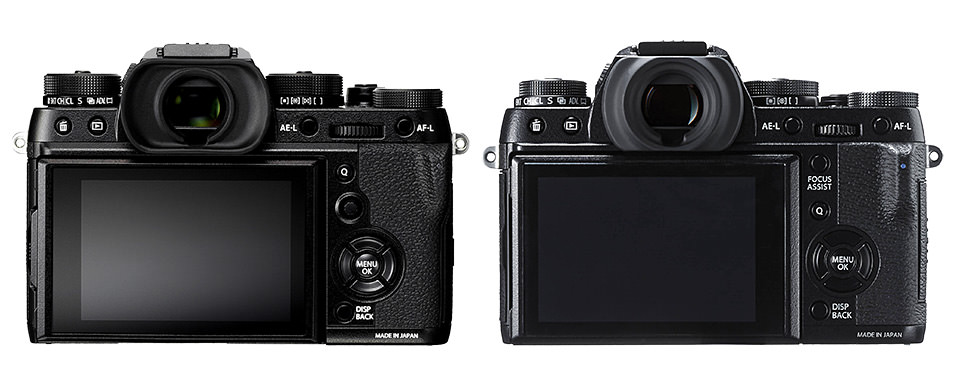 This is what many of us, Fuji X shooters have been asking for since the beginning and now we finally have this must-have feature. The joystick is such a huge functional enhancement, that it instantly makes the X-T2 a much superior camera ergonomically when compared to the X-T1. Lack of a joystick is one of the main reasons why I have not invested in the Sony mirrorless system. I am shocked to see how ignorant and deaf Sony has been in this regard – being able to quickly select a focus point should be among the most basic ergonomic features of a camera. Sony thinks that it is OK to force us to press a button before being able to move focus points, which is ridiculous.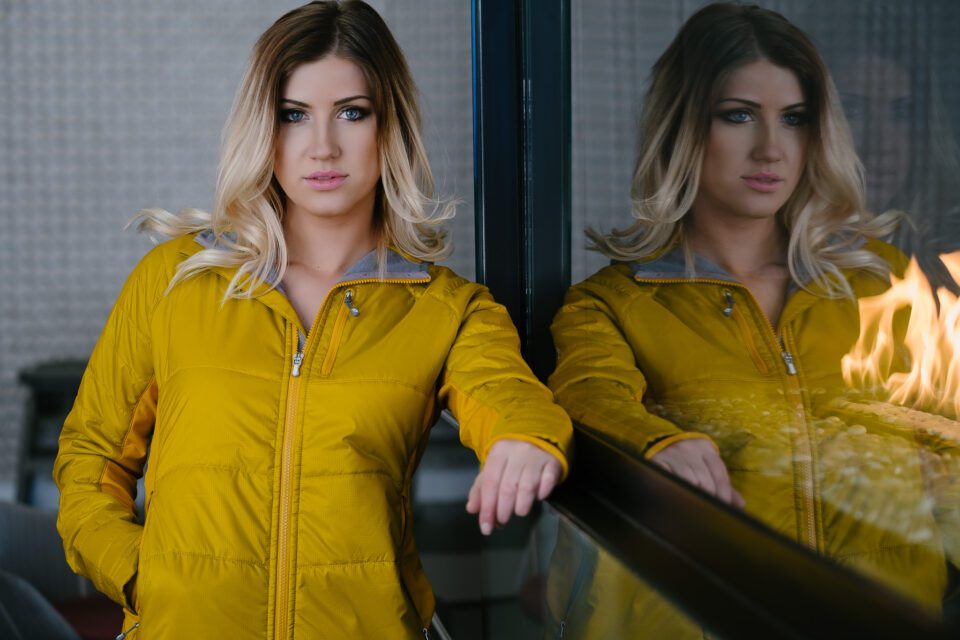 Since the joystick was put in place of the "Q" / Quick menu button, the "Q" button was moved up to where the Focus Assist button used to be. Speaking of Focus Assist, don't worry, that feature has not been lost – it has been moved to the rear dial of the camera! That's right, the real dial is no longer a "dumb" dial anymore. You can press the dial as a button as well – very thoughtful on behalf of Fuji. The button becomes incredibly useful not just for checking your focus while shooting, but also when you want to instantly zoom in to pictures at 100% to view how sharp they are.
The second major change worth pointing out is the LCD screen. While the X-T1 screen can only tilt in one direction, Fuji has done something very smart on the X-T2, by allowing the LCD screen to not only tilt up and down but also sideways up to 45 degrees. While it might not seem like a big deal, I personally found it to be a great feature when shooting vertically on a tripod. I was able to tilt the screen upwards towards me when shooting vertical panoramas and see everything I was doing, which was great!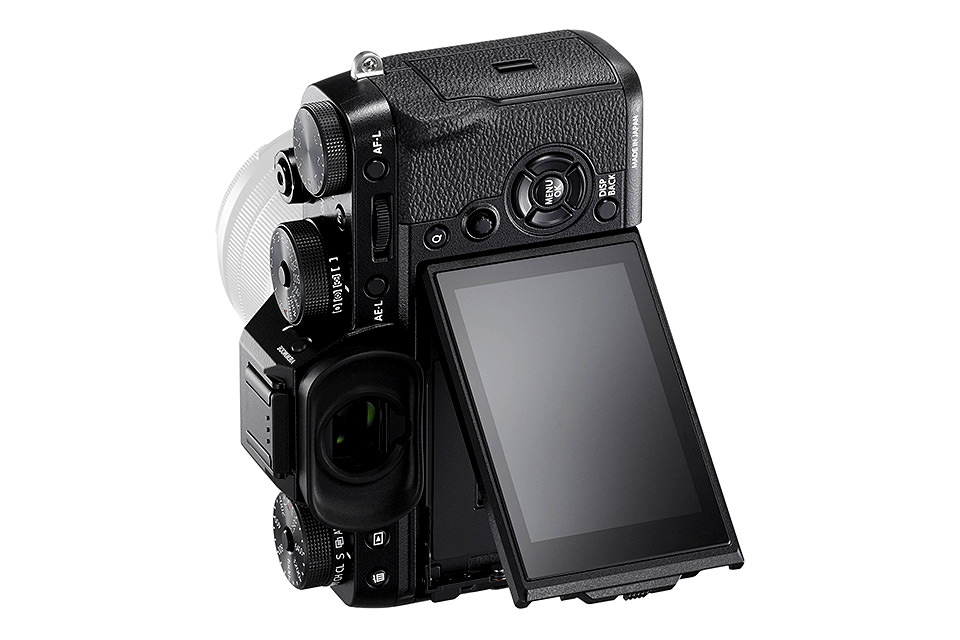 On the functional side, another huge reason to take the X-T2 seriously is the addition of the second memory card slot. I love my X-T1, but I would never consider shooting anything critical such as weddings and paid shoots with it since it only has a single SD memory card slot and there is no option for in-camera backups. The X-T2 not only adds a second SD card slot but also makes both slots UHS-II compatible! So if you have those insanely fast UHS-II SD cards that can do over 150 MB/second speeds, the X-T2 is going to be able to take full advantage of them. For professional work, all you have to do is go to the Settings menu, navigate to "Save Data Set-Up", select "Card Slot Settings (Still Image)" and pick "Backup" to enable simultaneous writing of images to two memory cards. That's another slap on the face of Sony, which thinks that it is OK to have a single memory card slot on a high-end full-frame camera like the Sony A7R II…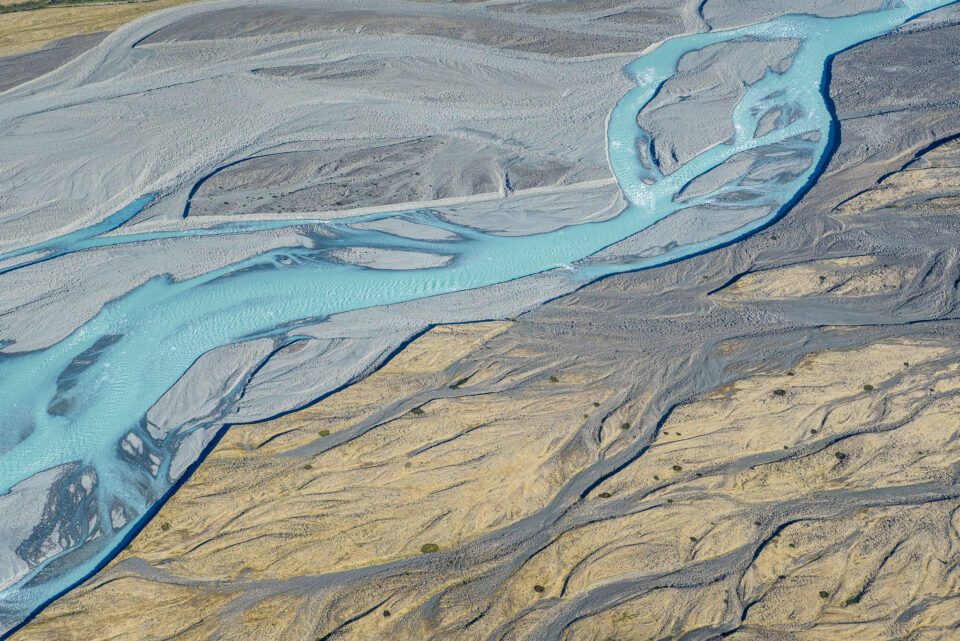 Compared to the X-T1, the X-T2 gains two more programmable buttons – in addition to the front and top Function buttons + 4 multi-selector buttons on the back, you can also program both AE-L and AF-L buttons, which is nice. And the options are not limited to a select few, so you can pretty much set any of the buttons to do anything from back-button focusing to setting a film simulation.
For those with larger hands or those who want to make the X-T2 a speed demon, you might want to check out the VPB-XT2 Vertical Power Booster Grip. Interesting and catchy name for a battery grip, but there is definitely truth in marketing here – the VPB-XT2 surely does boost the power of the X-T2. First of all, it can house two additional batteries in the grip, which is a huge jump in battery life. Second, it gives enough juice to the camera to be able to go all the way to 11 frames per second when shooting in continuous release mode and it simultaneously improves shutter release time lag and blackout time. If you shoot video, you might want to consider the grip as well, since you can extend 4K video recording time to 30 minutes and have a headphone jack for audio monitoring. Lastly, you can quickly charge the two batteries in the grip at the same time with an included adapter! How awesome is that? This grip is more like a camera extension – no wonder why Fuji decided to give it a "Power Booster" name. While I personally stay away from bulky camera grips, I would definitely get the X-T2 with the VPB-XT2, as it truly completes the camera.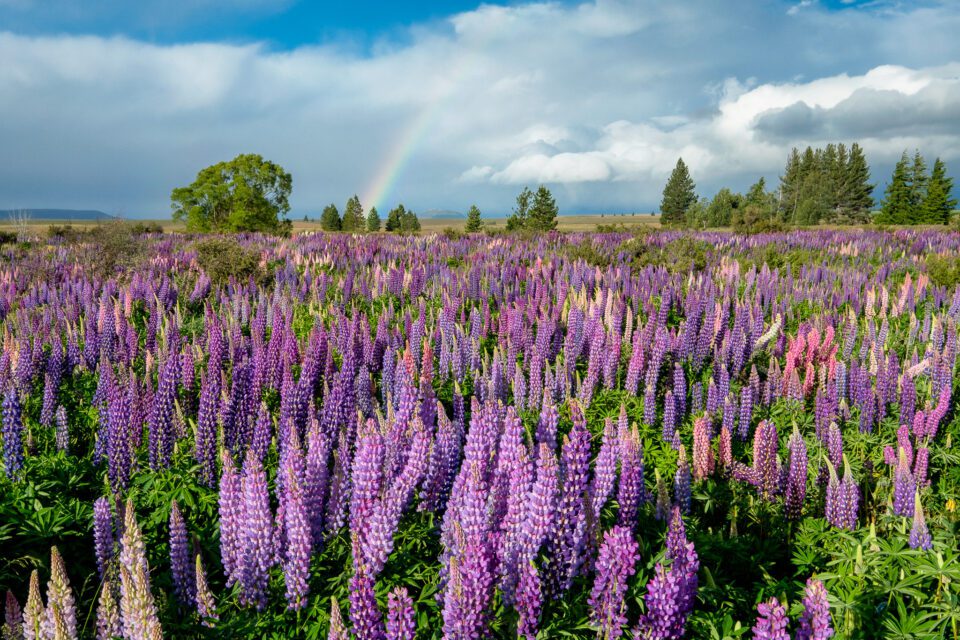 Hand-holding the camera is very comfortable for my hands and the slightly protruded camera body does not bother me at all – it is barely noticeable anyway. Fuji slightly tweaked the thumb resting area on the back of the camera and made it a little smaller and more defined, which definitely improves the overall grip. With all the improvements listed above, the X-T2 is definitely one of the best cameras I have used ergonomically. It is truly a joy to use and the controls never get in the way.