Image Sensor
Fuji has been reusing its sensor technology on several cameras now and the X-T1 is no exception – it features the same 16.3 MP X-Trans CMOS II sensor as on the X-E2. I don't blame Fuji for reusing the sensor, since it yields beautiful images with a relatively low amount of noise, especially when shooting in JPEG format (unlike other brands, Fuji knows how to properly perform in-camera processing). The sensor incorporates phase detection pixels right on its surface, allowing for much faster autofocus (see the Autofocus Performance and Accuracy section below for more information).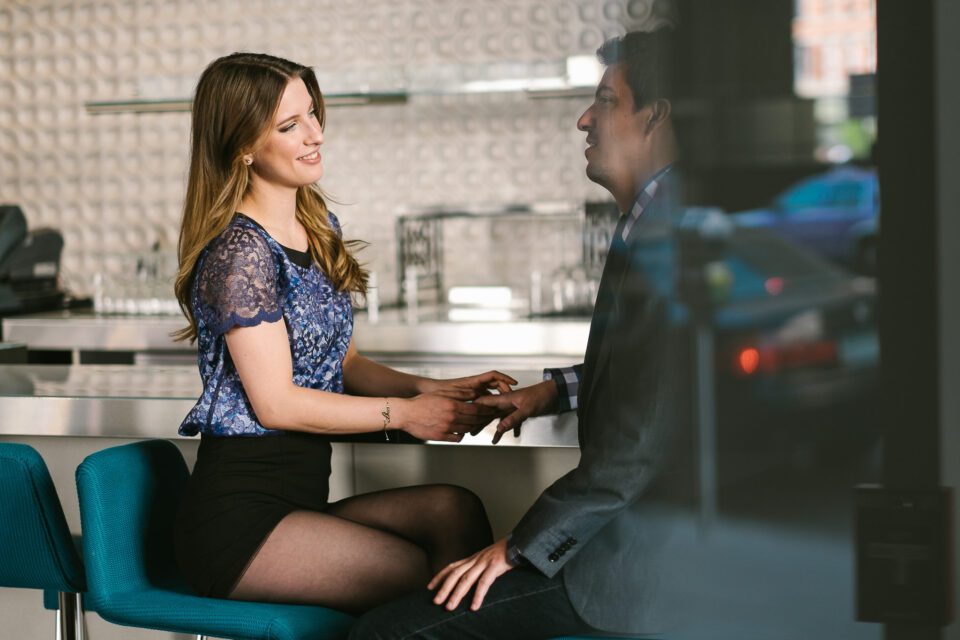 What's different between the Fuji X-Trans sensor and traditional Bayer-pattern design, you might ask? While traditional sensors with a repeating Bayer-pattern color filter array exhibit moire problems and hence need an anti-aliasing filter to reduce moire by essentially blurring the image, the X-Trans CMOS II sensor has a new color filter array that has a more random pattern, which does not cause moire to occur in the first place. Hence, an anti-aliasing filter is not necessary, which in turn translates to sharper, more detailed images. Indeed, having shot with every Fuji X camera with this sensor, I have yet to see moire in my images!
Here is an illustration of a traditional bayer pattern color filter array compared to the new Fuji color filter array:
Top image: 1) Lens, 2) Sensor, 3) Optical low-pass filter.
Bottom image: 1) Lens, 2) Sensor, 3) Natural random arrangement of the fine grains of silver halide in film.
As you can see, the difference between the two is quite big.
Fuji says that their sensor not only delivers sharper images due to the lack of an anti-aliasing filter but also has better color reproduction. Does the X-Trans CMOS II sensor work as advertised? It certainly does, in my opinion. The amount of detail from the camera when using Fujinon and Zeiss Touit lenses is very impressive, especially when looking at images at 100% view. As a long time digital Nikon shooter, I am very impressed by the color rendition of Fuji cameras, including the X-T1. Not only does the camera produce beautiful colors, but Fuji clearly knows how to process skin tones – something Nikon and many other brands are historically not very good at.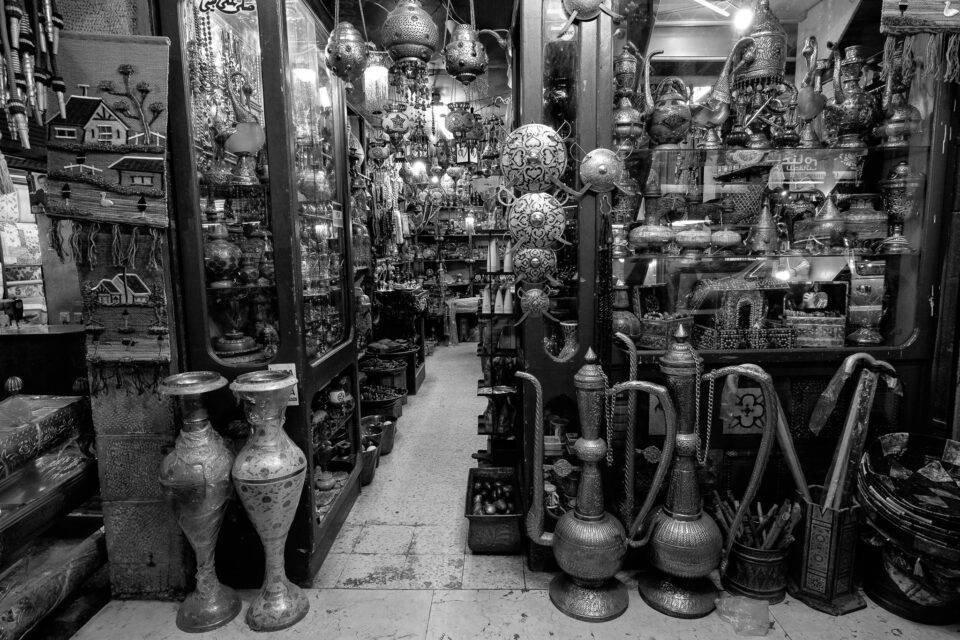 The X-Trans CMOS II sensor with a new color filter and built-in phase detection is a great innovation. Sadly, most digital camera manufacturers today, including Nikon and Canon, still rely on the Bayer pattern that was invented back in 1976 in Kodak labs. With all the new ultra high-resolution sensors coming out, I believe manufacturers need to start adopting such innovations to get rid of the outdated anti-aliasing/blur filter. Nikon has started removing the AA filter from its cameras to get as much resolution as possible from lenses but at the expense of introducing moire.
The only gripe with the X-Trans sensor, which is still there today, is rendering issues of RAW files when using Camera RAW and Lightroom. Adobe did once point out that they improved support for Fuji cameras, but the artifacts still appear in images when strong sharpening is applied. I am not sure why Adobe has still not worked this out with Fuji. If you are willing to use the included SilkyPix software or go through the third party route using tools such as Photo Ninja to render RAW images, then you can avoid seeing these artifacts. However, that's not a practical option for many of us, including myself, who end up using Adobe software despite these issues. As long as you don't apply too much sharpening in RAW files, those artifacts will not be visible in images. The problem with Adobe's RAW rendering is that once sharpening is applied, excessive outlining on fine patterns starts to occur in images. Take a look at the below comparison of RAW rendering by Adobe ACR and Photo Ninja (click to see a larger version):

As you can see, the rendering by Adobe Camera RAW looks very different in comparison, with visible artifacts in the fine bush branches. Photo Ninja does a much better job here and even excessive sharpening does not create the same outlining artifacts in images.
I really hope that Adobe and Fuji will soon iron out these issues since I am not very keen on introducing another RAW rendering software package to my workflow process.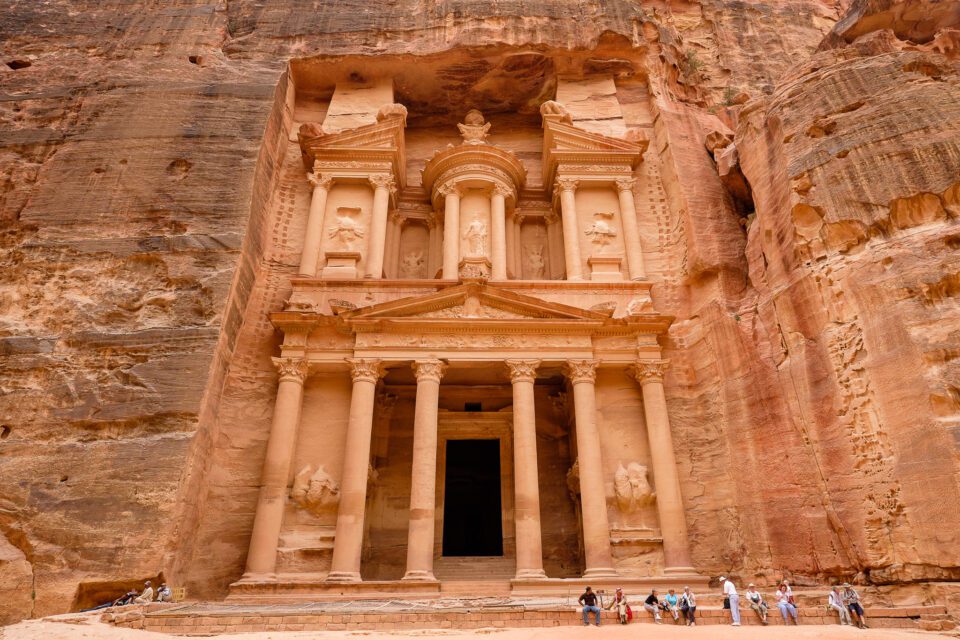 Since the X-T1 is all about the best image quality Fuji can deliver in a compact mirrorless camera, you will be happy to know that the camera can capture RAW images in 14-bit (which basically translates to wider color gamut), just like the X-E2. Thanks to the faster processor, the X-T1 and the X-E2 are able to process and record much larger RAW files. Fuji engineers knew that larger files would result in slower write speeds and potentially more frustrating experience, so they increased the write speed throughput. As long as you have one of those fast SD cards, you should not have to wait much for the camera to empty its buffer when shooting in continuous mode.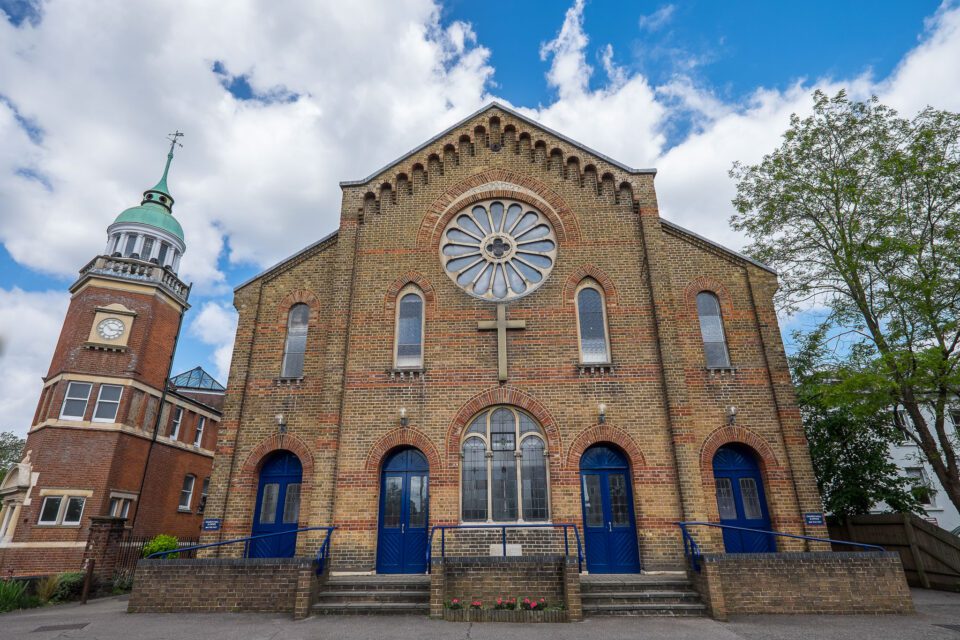 Autofocus Performance and Accuracy
I remember the first time I handled the X-Pro1 and how much I hated its buggy autofocus system. It has been over two years now and Fuji has come a long way to make its autofocus system fast and accurate. Despite all the claims about autofocus performance, something all current mirrorless cameras struggle with is continuous autofocus. While most AF systems do a pretty good job with stationary subjects, autofocus systems simply fall apart as soon as the subject moves. That's where DSLRs still dominate today and will probably continue to do so for the next few years until mirrorless catches up. The challenge with continuous autofocus is the speed of rendering digital information.
As described in this article, DSLR cameras project an optical image from the lens on dedicated phase-detection sensors located under the mirror. This system has been tweaked and optimized for many years now, and with each iteration of newer processor technologies, they are only getting faster. In contrast, mirrorless cameras have to continuously process images digitally using the contrast-detection method and only the more recent cameras like the Fuji X-T1 have been featuring hybrid autofocus systems that combine phase and contrast detection to improve autofocus performance. Still, as we have seen from these hybrid systems, continuous AF performance of mirrorless cameras using phase-detection does not match the performance of DSLR cameras.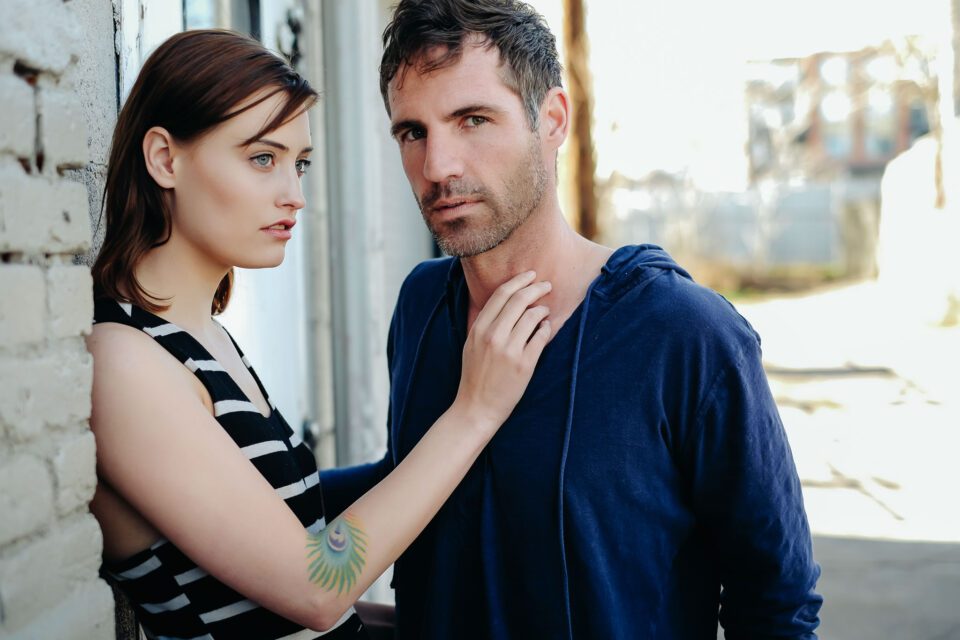 With the release of the X-T1, Fuji wanted to drastically change the way continuous autofocus works. If continuous AF was rather useless on the previous generation Fuji X cameras, the X-T1 is a whole different beast now. With its 8 fps continuous shooting speed, the camera can track movements and adjust autofocus accordingly. Although the speed is not sustained at 8 fps all the time when shooting fast action at varying distances, it is still pretty impressive what the camera can yield.
I experimented with the continuous autofocus performance of the X-T1 when photographing my kids and here are the results:
First sequence of my son walking towards me: 3 out of 11 images out of focus (27% miss rate)
Second sequence of my son walking towards me: 2 out of 9 images out of focus (22% miss rate)
Third sequence of my son running towards me: 5 out of 9 images out of focus (55% miss rate)
Fourth sequence of my two sons running towards me: 2 out of 9 images out of focus (22% miss rate)
Fifth sequence of my daughter slowly walking towards me: 3 out of 30 images out of focus (10% miss rate)
Sixth sequence of a flying plane at infinity: 0 out of 10 images out of focus (0% miss rate)
As you can see, autofocus accuracy depends on the speed of subject movement and change in focus distance. One key factor that I left out from the above, is how much out of focus subjects are when shot in continuous mode. Most images that I categorized as "out of focus" were barely out of focus, with a slight focus error. If I were to only count images that were completely out of focus, the above table would have had a lot fewer misses. The biggest issue with the continuous autofocus is the constant "probing" of autofocus in AF-C mode. It seems like no matter what I tried, the very first image was the problematic one, with the subject out of focus. Once the camera saw the movement of the subject after the first shot, it did a much better job with the rest of the frames. In some cases, the camera would get confused and not track movement at all, but that was rather rare – it generally did a pretty good job. Another important factor is the subject movement – it seems like the camera does much better when the subject moves side to side, where focus adjustments are not needed. AF accuracy goes down when the subject requires continuous and fast focus adjustments, when a subject is running towards or away from the camera.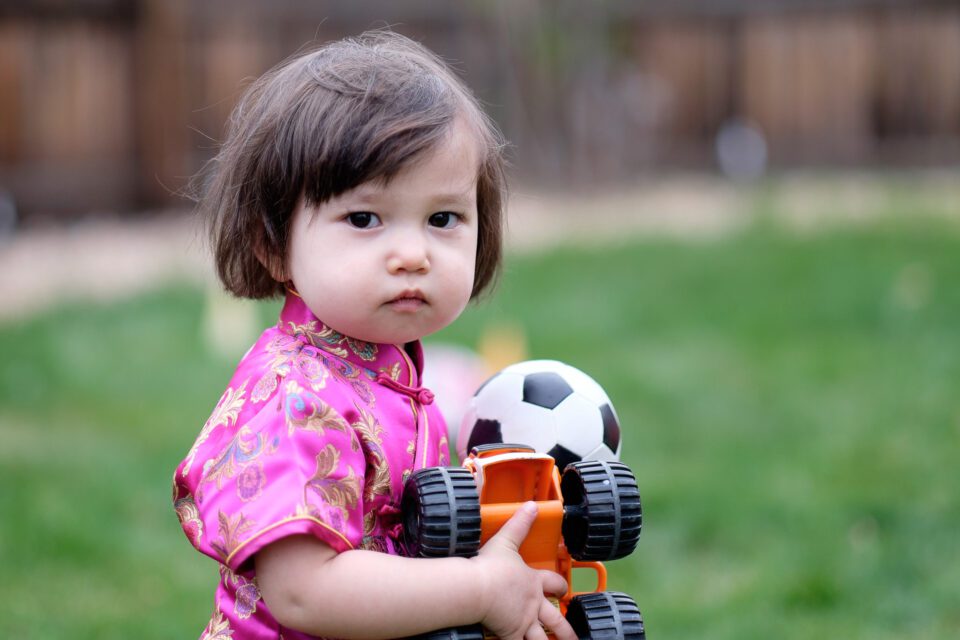 As for autofocus accuracy in AF-S / Single mode, the camera performed admirably. I did not notice any autofocus issues in Single mode with the X-T1 similar to what I had reported on the X-E2, so that's definitely good news. In fact, I found the X-T1 to be the best performing camera from Fuji in terms of autofocus accuracy. When shooting with the Fuji XF 56mm f/1.2 lens, the camera nailed focus shot to shot wide open at f/1.2 – something neither Canon nor Nikon can do with the most advanced DSLRs when using f/1.2 and f/1.4 lenses. If you look at the EXIF data from the provided image samples in this review, most images were taken wide open at f/1.2 when I used the 56mm f/1.2 lens.
Manual Focus
The beauty of the Fuji X-T1 is how accurately you can focus, whether shooting in autofocus or manual focus modes. If you want to manually focus Fuji XF or XC lenses, or want to use third-party lenses via adapters, the Fuji X-T1 gives you plenty of tools to nail every single shot – something you could never do with a modern DSLR! The large, high-resolution electronic viewfinder that I praised on the previous page is superb for manual focusing because you can use such features as Focus Peaking, Digital Split Image and Dual Mode with a zoomed image to the right of the frame. Simply switch to Manual focusing using the switch on the front of the camera, then press the "Focus Assist" button and you are in business! The camera will zoom in where the focus point was and let you tweak focus before you take a picture. You can zoom in and out to your comfort level using the rear rotary dial. If you want to switch between different focus modes, hold the Focus Assist button and the camera will toggle between Standard Zoom, Focus Peaking, and Digital Split Image.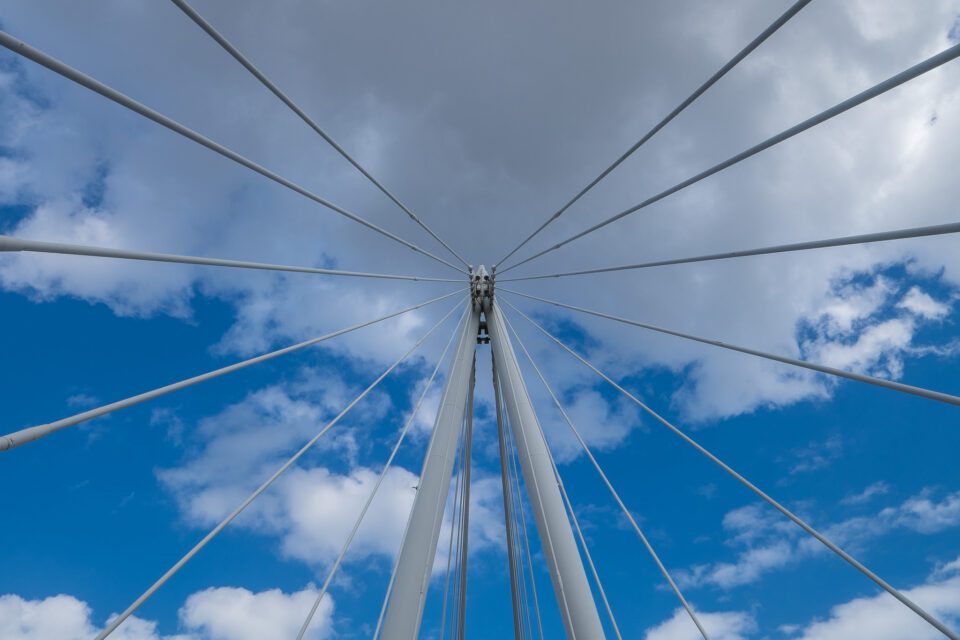 The magic of the Focus Assist button does not stop there. If you are used to Nikon's one-click zoom feature on advanced DSLRs, you will love this one! After you take a picture if you want to quickly see if the image is in focus without having to zoom in manually, just press this button and it will show the image at the zoom level you set. To change the zoom level, rotate the rear dial.
If you are a fan of the focus and recompose technique, then you will love the X-T1. All you have to do is set the front focus switch to manual ("M") mode and you can press the AF-L button on the back of the camera to acquire focus. What's even cooler, is that you can actually configure the manual focus mode for fine-tuning the focus in the electronic viewfinder, something you cannot do with an optical viewfinder on DSLRs. You can set up the EVF in a "Dual Mode", which splits the viewfinder into two separate images. The larger one shows the whole frame, while the smaller one shows a zoomed area where the focus point is. Now that's an insanely useful feature that sets these mirrorless cameras apart from a DSLR – using manual focus is now extremely handy, as you no longer have to think about focus errors. And if you have bad vision, you can zoom into the focused area by up to 100% view! To enable the Dual mode, press the "Disp / Back" button. Here is Dual mode in action: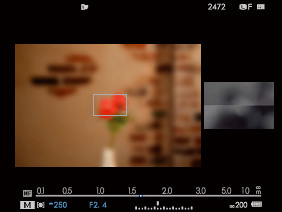 Manual focus adjustment speed is still the same as on the X-E1 / X-E2, which is pretty slow to rotate from one end to another. That's because Fuji does not rely on a mechanical focus ring like on traditional lenses. When you rotate the focus ring, the focus is adjusted electronically via the fly-by-wire system. A focus scale is provided inside the viewfinder or on the rear LCD to indicate where you are at. It would be nice if Fuji added an option to speed up focus rotation by 2x, 3x, etc.