Previously known for its popular X-Pro, X-E and X-M lines, the "T" line is specifically made to be "tough". With its all magnesium-alloy body, sealed buttons and compartments, the X-T1 is Fuji's first attempt at a fully weather-sealed mirrorless camera. Although Fuji's recent cameras have been quite popular, it had nothing to offer against the OM-D E-M1 and OM-D E-M5 Micro Four Thirds mirrorless cameras from Olympus. With the latter two offering weather sealing, in-body image stabilization (IBIS) and a whole slew of lenses to choose from, Fuji wanted the X-T1 to offer similar features at a competitive price. With a larger APS-C sensor and a huge, high-resolution electronic viewfinder (EVF), the X-T1 was also meant to appeal a bigger audience from professionals and enthusiasts that want a lighter and more compact setup than their DSLRs.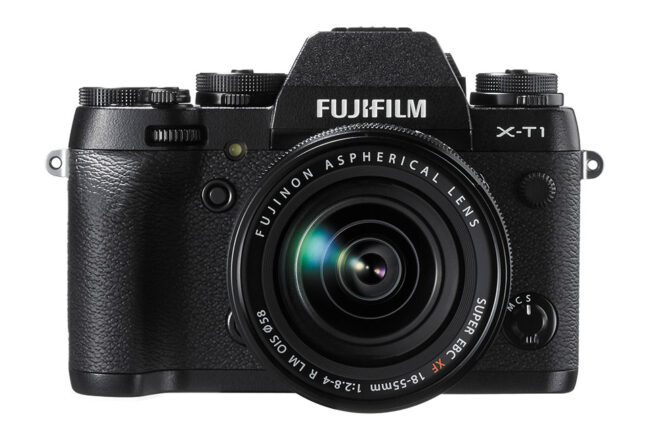 With the same 16 MP X-Trans CMOS II sensor, same EXR Processor II, hybrid autofocus system and WiFi as the Fuji X-E2, the X-T1 at first might not look that much different in comparison. However, once you dig deeper into what the X-T1 has to offer with its truly amazing and breathtaking EVF, fast continuous autofocus, WiFi connectivity with remote control, customization options, built-in intervalometer, tilting LCD screen and a sleek retro design, you will realize that the X-T1 is in fact a big step up. In this review, I will talk about my long term experience with the X-T1 and compare it to the E-M1, along with other popular Nikon DSLRs.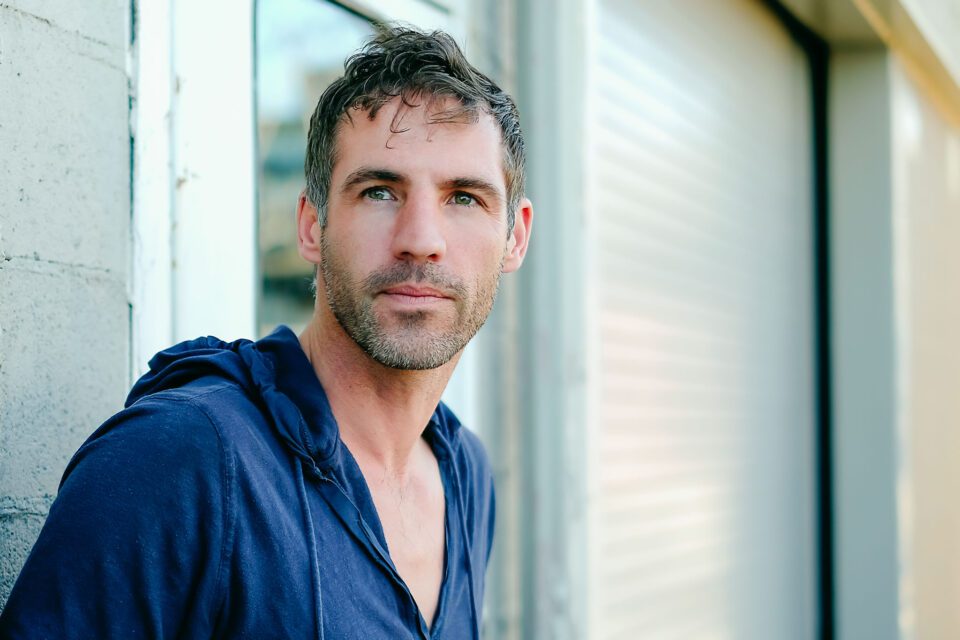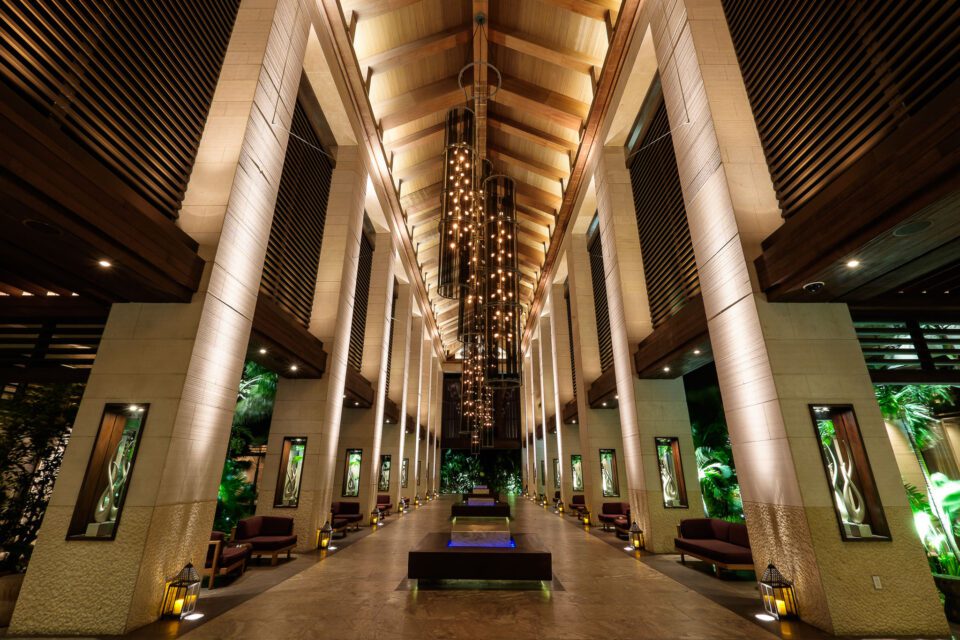 Fujifilm X-T1 Specifications
Sensor: 16.3 MP (1.5x crop factor), 4.8µ pixel size
Sensor Size: 23.6 x 15.6mm
Resolution: 4896 x 3264
Native ISO Sensitivity: 200-6,400
Boost Low ISO Sensitivity: 100 (JPEG-only)
Boost High ISO Sensitivity: 12,800-51,200 (JPEG-only)
Sensor Cleaning System: Yes
Lens mount: FUJIFILM X mount
Weather Sealing/Protection: Yes
Body Build: Full Magnesium Alloy
Shutter: Up to 1/4000 and 30 sec exposure
Shutter Control: Focal Plane Shutter
Storage: 1x SD slot (SD/SDHC/SDXC compatible)
Viewfinder Type: 2,360,000-dot OLED color viewfinder
Speed: 8 FPS
Exposure Meter: TTL 256-zones metering
Built-in Flash: No, External EF-X8 Flash Included
Autofocus: Yes
Manual Focus: Yes
LCD Screen: 3.0 inch, 1,040,000 dots, Tilting TFT color LCD
Movie Modes: Up to full 1080p HD @ 60p, 30p
Movie Recording Limit: 14 minutes in 1080p, 27 minutes in 720p
Movie Output: MOV (H.264)
GPS: No
WiFi: Yes
Battery Type: NP-W126
Battery Life: 350 shots
USB Standard: 2.0
Weight: 440g (excluding battery and accessories)
Price: $1,299 MSRP body only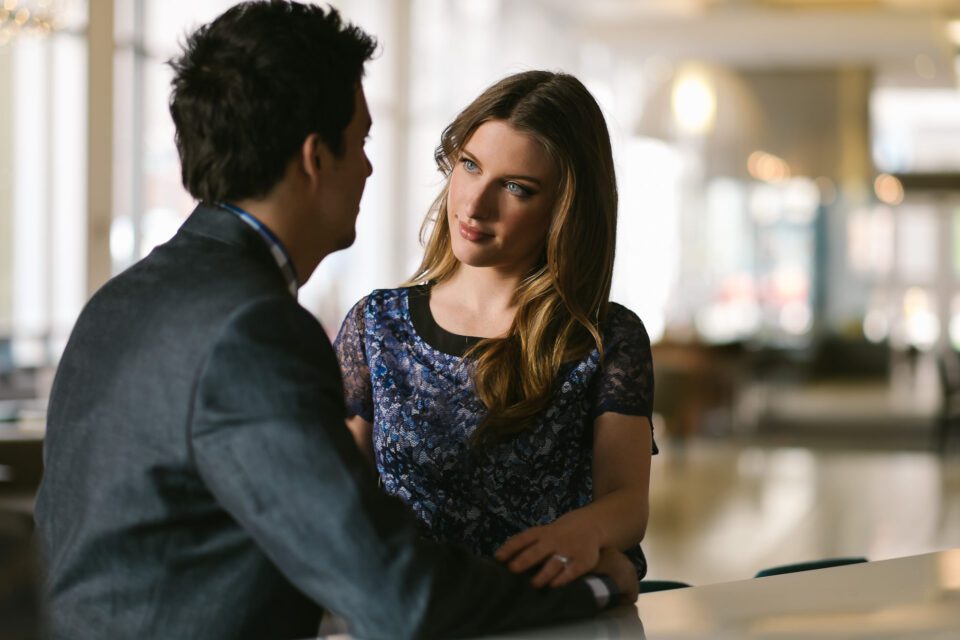 A detailed list of camera specifications is available at Fujifilm.com.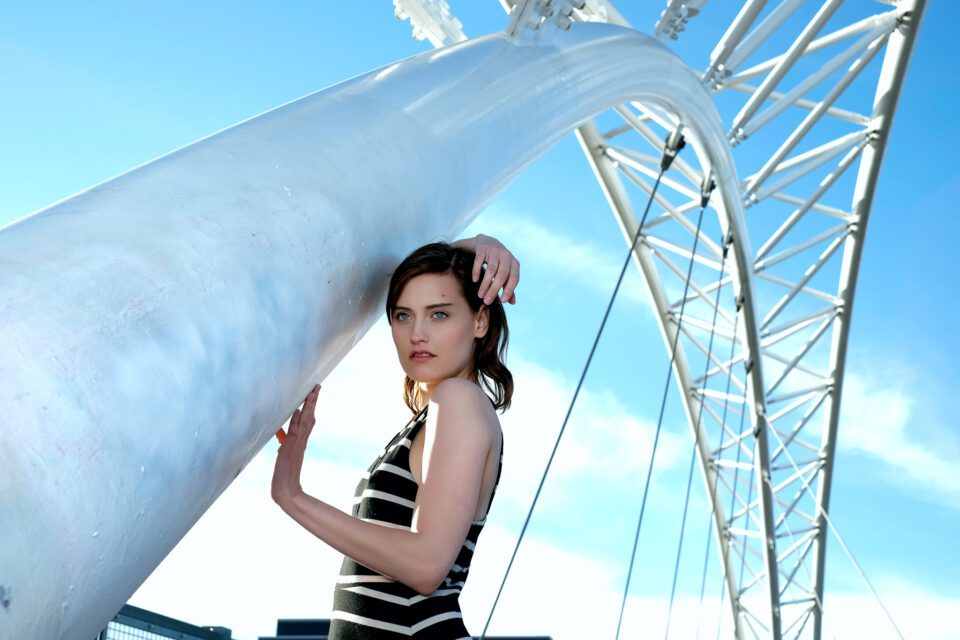 Camera Construction, Handling and Controls
The build quality of the X-T1 is the best of the breed, with a full magnesium-alloy cover, front to back. The only other camera in Fuji's current line-up that features a similar build is the X-Pro1, which is not weather sealed. You get a good sense of the toughness of the camera when you hold it in hands – the camera feels similar to a high-end DSLR, with its all-metal construction, aluminum knobs and a nicely protruded, comfortable to hold grip. Fuji once again redesigned the layout of the camera when compared to the X-Pro1 and the X-E2, adding more manual exposure controls. If the Fuji X-Pro1 and X-E1/X-E2 only featured two dials (one for shutter speed and one for exposure compensation), the X-T1 now adds another dial to the left of the viewfinder for ISO control. To some, this might look like a step back in ergonomics, but in reality, the dial is actually very useful, as you no longer need to dig in-camera menus to change the ISO setting. The "A" (Auto) mode is still there and if you do not want to fiddle with changing the ISO, you simply keep it in this mode.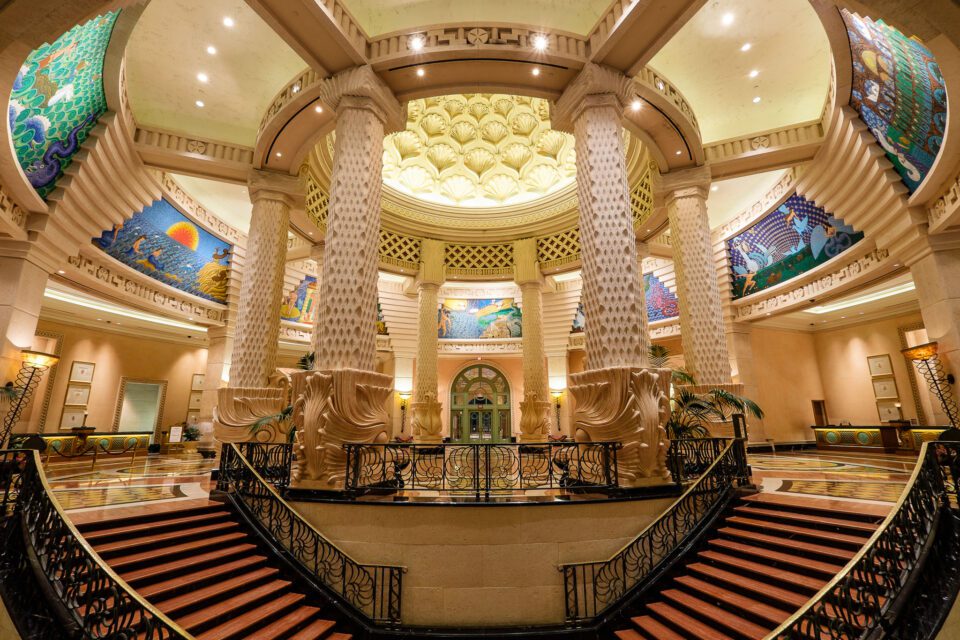 Fuji is all about retro manual dials and controls, which is why people enjoy shooting with these cameras so much. With the ISO, Shutter Speed and Exposure Compensation dials on the top of the camera, along with Aperture control ring on lenses, the Fuji X-T1 now allows complete, manual control of the exposure. And for those minute changes and other controls, the X-T1 also comes with two separate rotary dials – one in front and one on the back of the camera, similar to what we see on most Nikon DSLRs. The rotary dial on the back allows for changing the shutter speed in 1/3 increments, while the one on the front allows changing the lens aperture when using XC lenses that have no aperture rings. Manual control does not mean that you cannot use the camera in Auto modes either – any of the Exposure Triangle settings can be set to Auto (indicated as a red "A" on dials), allowing Auto ISO, Aperture Priority and Shutter Priority modes – all without having a PASM dial. In my opinion, this is what the Nikon Df ergonomics should have been like!
The front of the camera has also seen some changes. Here is a comparison of the X-T1 (left) to the X-E2 (right):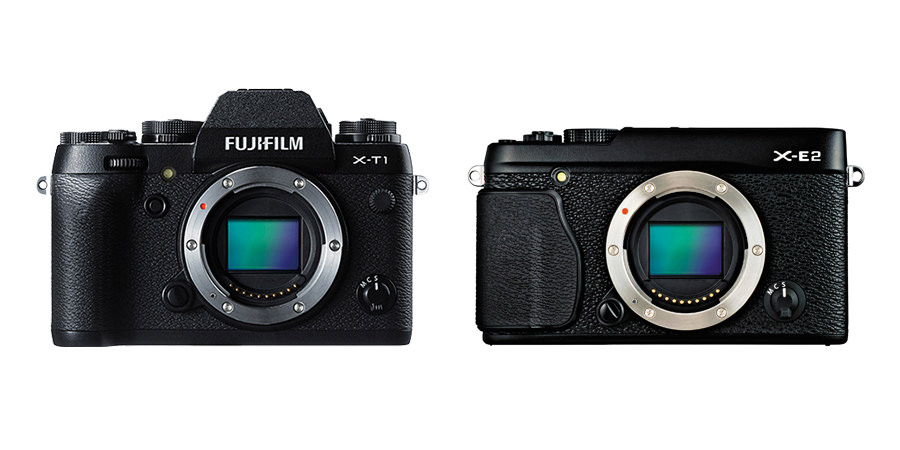 There is now a dedicated function button right by the grip and a flash sync socket that is covered by a round plastic piece. I am not a fan of the plastic piece though, as it could get easily lost after getting detached. I wish Fuji designed it similarly to Nikon DSLRs, so that it stays attached to the camera body when removed. If you are interested in finding out more about the flash, read the Flash section of this review on the bottom of this page.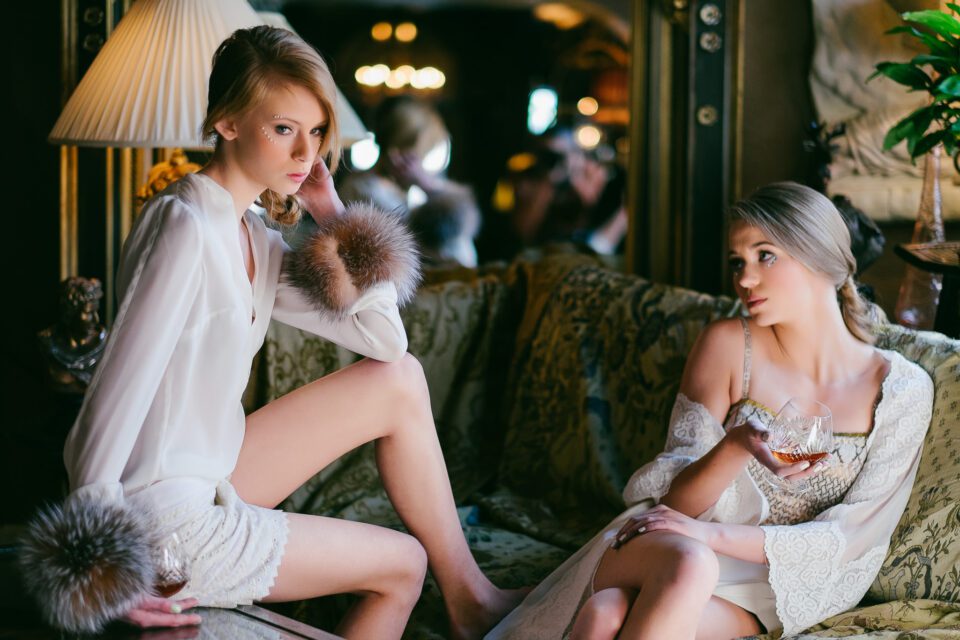 With a total of six programmable function buttons, the X-T1 is Fuji's most customizable camera. The function buttons can be programmed individually through the camera menu either by going into the setup menu or holding down the DISP/BACK button on the back of the camera. Once there, you can go through each function button and set everything from Depth of Field Preview to Wireless Communication: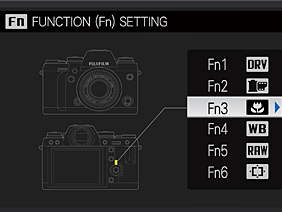 Although the Fuji X-T1 offers more customization options than most DSLRs on the market today, only two function buttons were truly programmable for my personal use. The reason is, Fuji's default navigation buttons on the back of the camera represent four of those function buttons. One of my biggest complaints with other Fuji cameras has been lack of focus point selection when pressing the navigation buttons. The good news is that now you can sort of fix that by simply assigning the "Focus Area" function to all four of those buttons (Fn3, Fn4, Fn5 and Fn6). Although it would take two button presses to move a focus point, this method is much better than pressing the down arrow (default behavior), then picking a focus point. I wish Fuji changed this to be the default behavior because all other cameras I have used in the past behave this way.
The back of the camera has also been drastically changed compared to the X-Pro1 or the X-E1/X-E2. Due to the new tilting LCD on the back, which is very useful for shooting at difficult angles, the left buttons have been moved to different areas of the camera, as shown in the picture below (Left: Fuji X-T1, Right: Fuji X-E2)

As you can see, the Playback and Trash buttons have been moved to the left of the EVF, similar to what Nikon does on its DSLRs like Nikon D800 (except the two buttons are flipped). The AE-L and AF-L buttons have been moved to the top right, with the rear dial in-between. The Quick ("Q") menu button has been moved right above the arrow buttons. Thankfully, the "Macro" and "AF" texts have been removed from the arrows, because those buttons are now programmable, as discussed above. The "Disp Back" button has been reduced to a small button and stays where it was before. There is now a dedicated "Focus Assist" button right above the "Q" button, which is a very useful addition. When shooting in autofocus or manual focus modes, you can press this button and the image in the viewfinder or the camera LCD will instantly zoom in, allowing you to see how well the subject is focused. In manual focus mode, you can change the magnification level by simply rotating the rear dial and the camera can digitally zoom in all the way to 100% for precise focusing (more on this under "Manual Focus" below). Sadly, you cannot change zoom levels in Autofocus mode.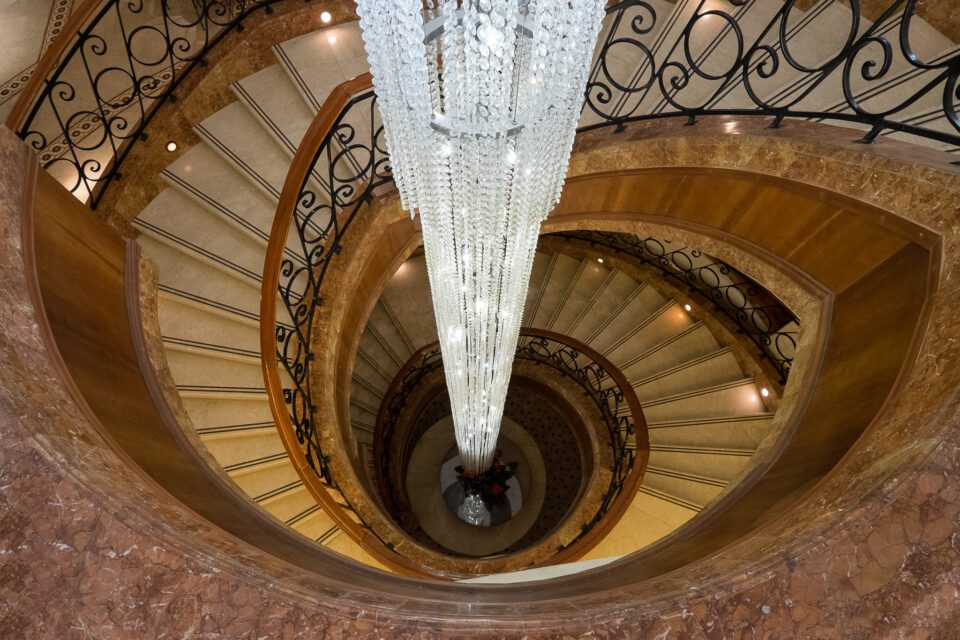 Another huge complaint on the X-E1/X-E2 and the X-Pro1 was the memory card slot. It looks like my prayers were answered because Fuji finally moved the memory card slot to the side of the camera. No more dismounting of the camera and removing the tripod plate when I need to change memory cards, which is great! Although the plastic door seems to be a bit flimsy compared to the overall construction of the camera initially, it lasted four months without any issues for me.
How good is weather sealing, you might ask? Well, I have shot with the X-T1 in below zero temperatures while it was snowing, used it in rainy conditions in London and took it to the humid, salty beaches of the Bahamas and the camera performed admirably, without any hiccups. If you travel a lot or live in a humid or dusty environment, the Fuji X-T1 will be a great choice. Just make sure to grab one of those new Weather-Resistant ("WR") lenses if you want to have a fully sealed setup and you will be good to go.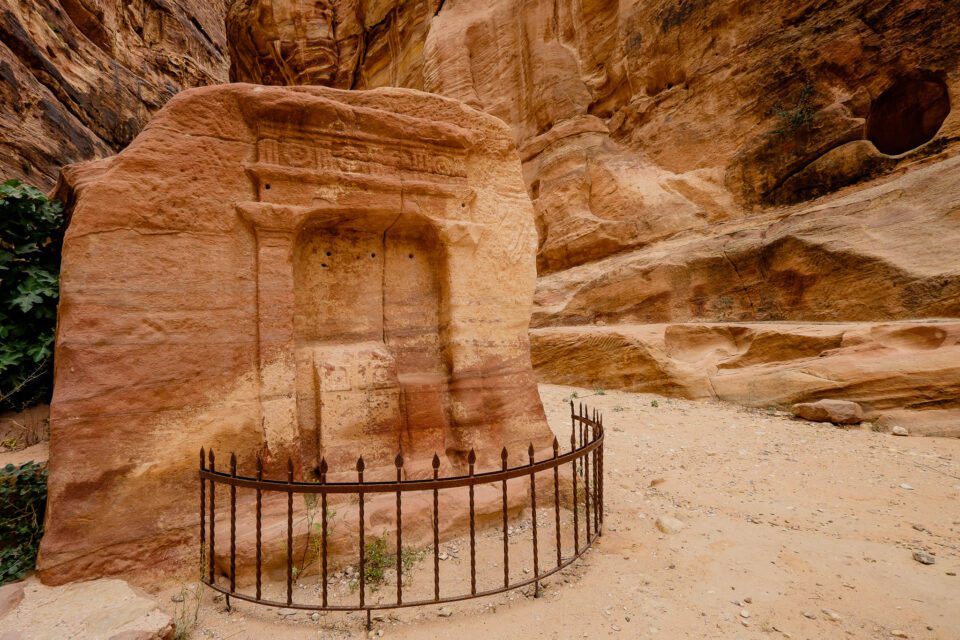 If you have large hands or want vertical shooting options that extend the battery life, you might want to check out the VG-XT1 Vertical Battery Grip, which is specifically designed for the X-T1. Although it adds to the bulk and weight of the camera, it is a nice add-on that will improve the ergonomics and the battery life of the camera. Those that just want to be able to mount the X-T1 on an Arca-Swiss Quick Release tripod / monopod might want to check out the MHG-XT Metal Hand Grip, which also exists in a larger version. Fuji did a really nice job designing these accessories.
Operating the camera and navigating the menu system is pretty easy and straightforward. Unfortunately, Fuji still has not added RAW shooting capability at boosted ISO levels (100, 12,800 and 25,600), so I am still going to complain about that. I don't understand why this is such a problem to implement. When shooting with a fast lens like the Fuji 56mm f/1.2, or using flash in bright conditions, I do want to be able to go to ISO 100 and not think that I will only end up with JPEG image. Especially with the 1/4000 shutter speed limitation. Carrying an ND filter would do the job, but that's another nuisance I have to worry about. If Fuji allowed RAW shooting at ISO 100 and moved up the maximum shutter speed to 1/8000, the X-T1 would have been even better for those sunny days!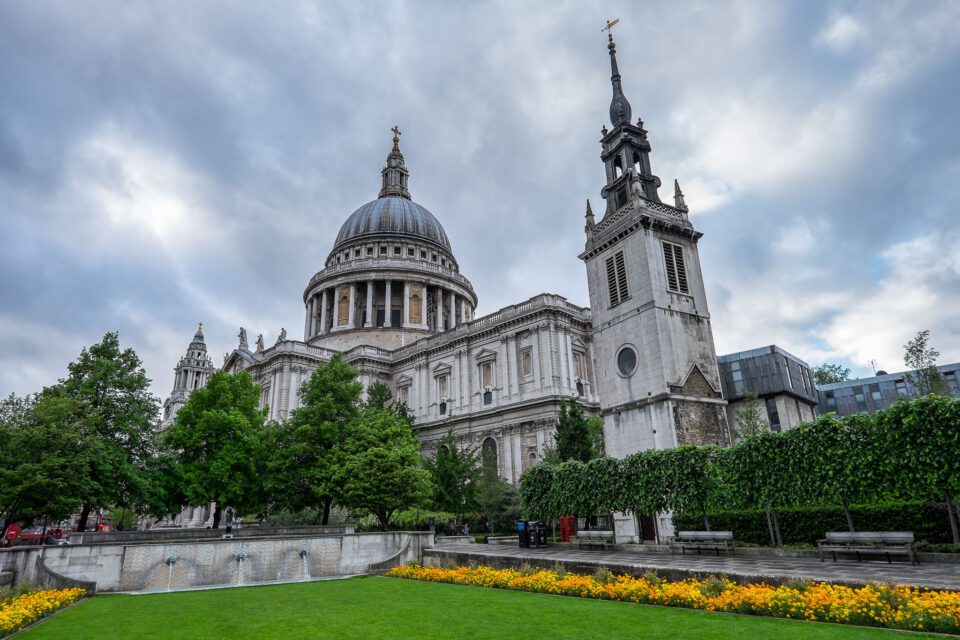 Hand-holding the camera is very comfortable for my hands and the new protruded grip certainly adds to that experience. I found the X-T1 to be much more comfortable to hold than the X-Pro1, X-E1/X-E2, and X-M1 cameras. With an XF lens like the Fuji 35mm f/1.4, the camera balances very well when hung from the neck. Speaking of that, I never liked the thin strap that comes with the Fuji cameras – I would replace the strap with something better and thicker. The Fuji straps are very uncomfortable and they do irritate bare skin quite a bit. Despite the fact that one side of the strap is a little smoother than the other, it is the thin size of the strap and lack of any sort of padding that causes these issues. Personally, I am a huge fan of neoprene straps from OP/TECH. The classic version of the strap would probably be ideal, although if you feel that it is too thick or too big for the X-T1, they have all kinds of smaller sizes too. Just make sure to pick up a strap that is thin enough to go through the "ears" on the sides of the camera.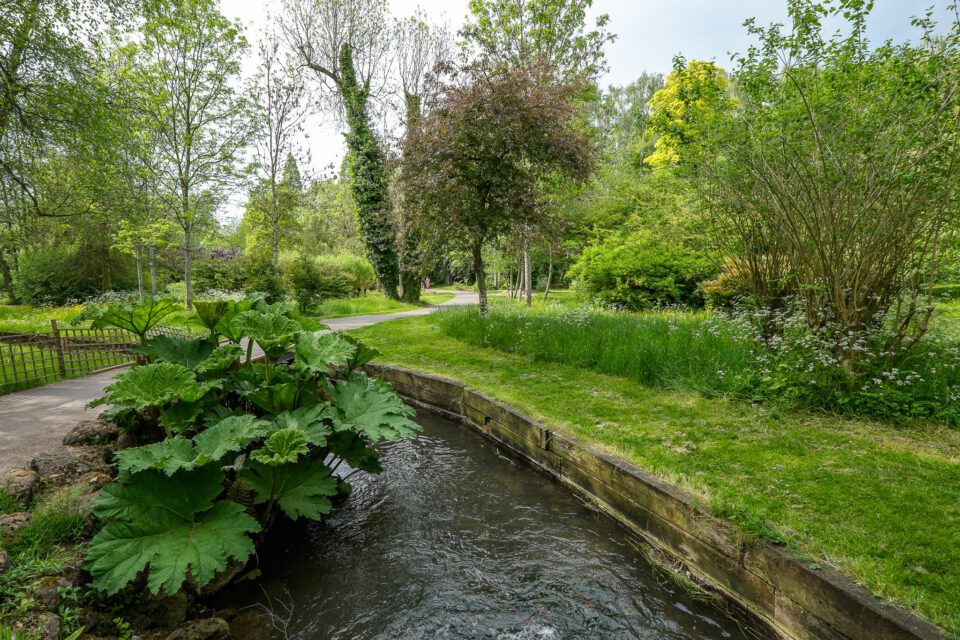 Electronic Viewfinder (EVF)
The electronic viewfinder from the X-T1 deserves a section of its own, because of how amazing it is. Yes, I did use the word "breathtaking" in the second paragraph of this review when I described it because it is that good and there is nothing like it on the market today. This viewfinder is the sole reason why I would move up to the X-T1 if I were a Fuji X shooter. Although it has the same high-resolution 2.36 million dot OLED viewfinder, the size of the viewfinder is huge! If you have shot with a full-frame DSLR, the viewfinder on the X-T1 is actually larger in comparison, with its 0.77x magnification. Just for comparison sake, even the top of the line Nikon D4s features a 0.70x magnification optical viewfinder.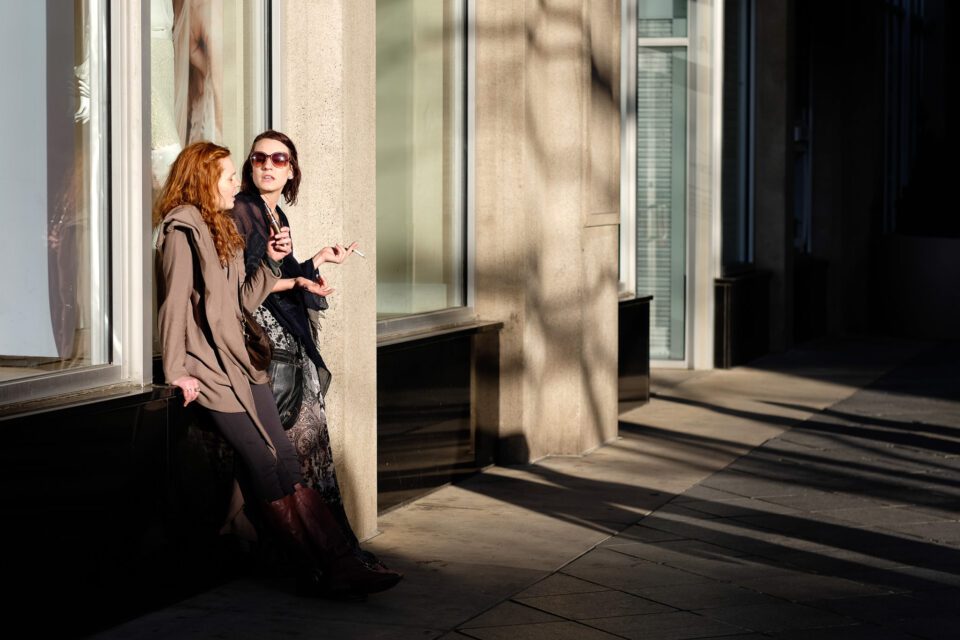 Having such a large viewfinder has many advantages. First, the image appears much larger, making it easy to see what you are doing. Not many of us are blessed with perfect vision, so the combination of a large EVF and a diopter adjustment dial make the X-T1 a friendly camera for those of us that have problems with vision. Second, a larger EVF makes it easy to use the camera in manual focus mode, where precise focusing is important. In this regard, the X-T1 is a breeze to use, because it allows you to split the screen in two, as described in the "Manual Focus" section of this review, showing a magnified section of the image. Third, other manual focus features such as Focus Peaking and Digital Split Image can be much more useful when you are looking at a large image. Take a look at how useful the Digital Split Image feature is on the X-T1 in Dual mode:
http://www.youtube.com/watch?v=WZxcOZC_3H8
If the EVF was small, these particular features would not have been very useful, as you would be looking at two tiny images. Fourth, since the EVF technology allows projecting all kinds of information as layers on top of the image, this information does not have to be squeezed into tiny space to be visible. I end up turning off information layers on some cameras, because they occupy too much space. The X-T1 does not have this problem and the overlaying information is often very useful. Just take a look at how much information can be presented on the X-T1:
Here is the full overlay information for the above images (click to see a larger version):
Flash mode
Film Simulation
Focus frame
Depth-of-field indicator
Shooting Mode
Aperture
Image quality and size
Virtual horizon (electronic level indicator)
Histogram
Battery level
Exposure Compensation / exposure indicator
White balance
Dynamic range
Metering
Shutter Speed
Number of available frames
Framing guideline
Distance indicator
Sensitivity
Now that's a lot of information! And the good news is, you can actually customize what you want to see in the viewfinder. So if you just want to see the image without any distractions, you can completely turn it all off.
Lastly, my favorite part about the larger EVF is the playback mode. When shooting in the midday sun, I no longer have to rely on the viewfinder to see what I photographed. Playing back images in the bright EVF is extremely useful, as I do not have to worry about third-party accessories to just be able to see captured images. And if I need to zoom in to a particular portion of the scene, I can do that too!
If you want to see what difference a viewfinder can make, try shooting with an APS-C DSLR and then compare that experience with a full-frame DSLR – it is very much different! And if you own a full-frame DSLR, you will not have to compromise that experience, as the EVF on the X-T1 is even bigger.
Another cool feature of the X-T1 is the automatic rotation of the overlaid information when switching to vertical / portrait mode. You no longer need to look at the left and right of the image to see exposure details and other useful information: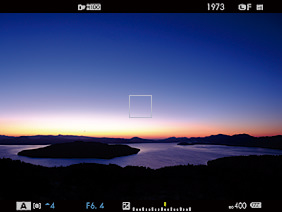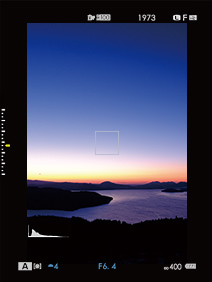 In summary, the electronic viewfinder on the X-T1 is simply stunning, making the process of using the camera even more joyful than on any other Fujifilm camera.
Battery Life
As for battery life, the 350 shot specification is obviously based on CIPA standard, so your mileage might vary depending on your use of the camera. To preserve battery life and increase the number of shots over 350, I would recommend to keep the LCD screen off as much as possible (that's the #1 source of battery drain). Simply switch the camera to EVF-only mode + Eye Sensor and keep the "High Performance" mode in the camera setup menu on. Turn off the camera when not in use and you should be able to squeeze 400+ shots out of the X-T1.
When testing the Fuji X-T1 alongside the Sony A6000, I found the X-T1 to drain the battery slower in comparison. By the time I got to 50%, the Sony A6000 would already be at around 10-25%. Although I do not trust battery level indicators, just shooting with the two side by side on full battery power proved that the X-T1 did a better job at preserving battery life. Still, if you are considering the X-T1 for serious work, I would get at least one more battery. If you do not want to switch between batteries, the above-mentioned VG-XT1 battery grip would definitely be helpful.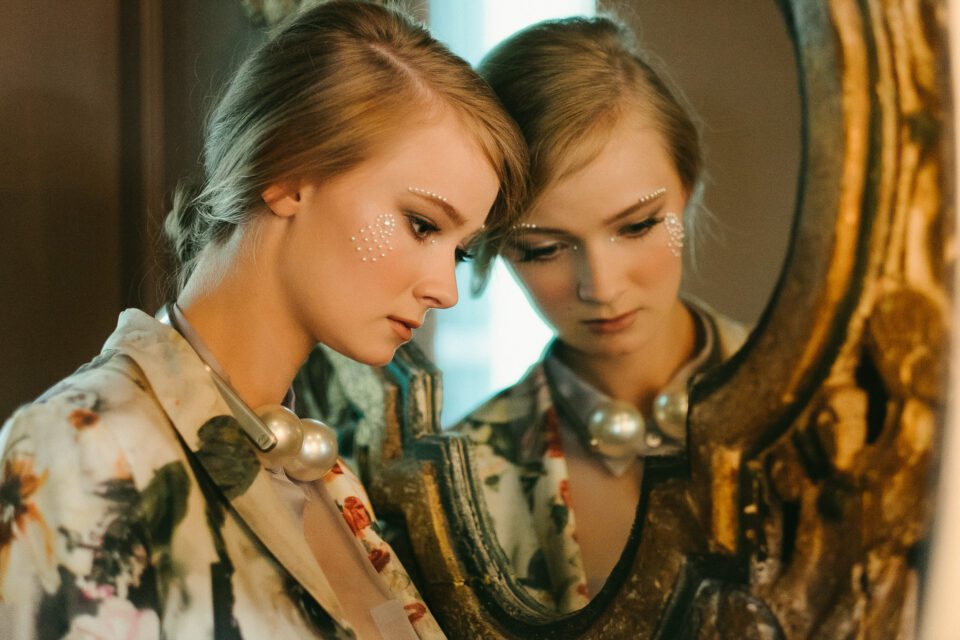 LCD Screen
Although the LCD screen has not changed in specifications (it is the same 3″ LCD monitor with 1.2 million dots as on the X-E2 and X-Pro1), the ability to tilt the LCD is great. The LCD screen can tilt upward by 90 degrees, downward by 45 degrees. It is not as versatile as the vari-angle LCD screen on the Nikon D5100/D5200/D5300, but it is still great for those situations when you need to shoot from above or below. Here is an image I captured without getting myself down and dirty after rain by simply tilting the screen upwards: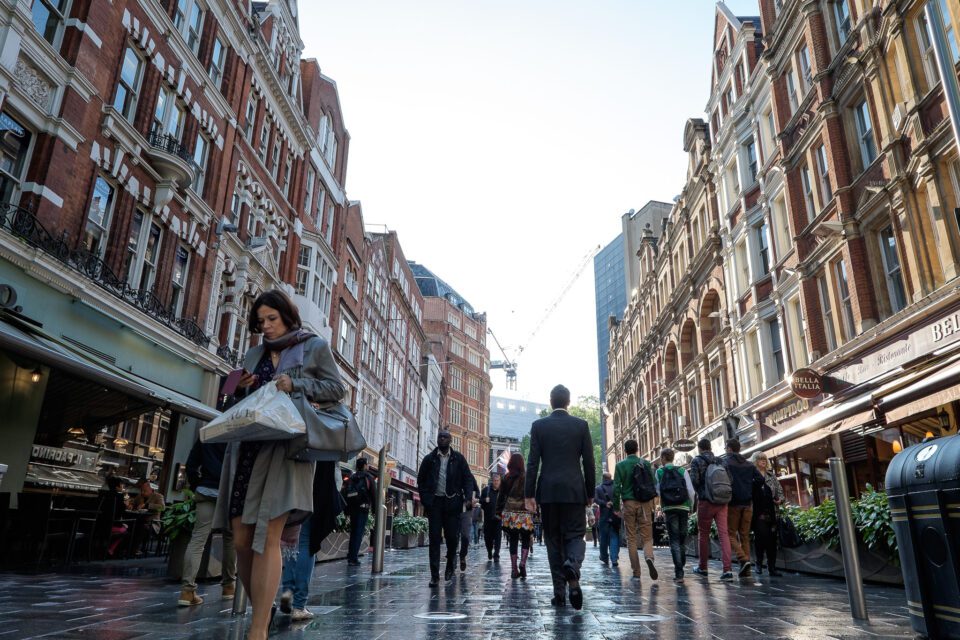 Wi-Fi and Remote Control
One of the highlights of the Fuji X-T1 is its WiFi option with remote control capability. While the X-E2 also features WiFi, it has no remote control options, making the X-T1 the first Fuji camera to ship with this functionality. While I personally rarely use this feature, it could come really handy for those that want to capture images remotely or want to transfer photos to their phones while traveling. Once you install the Fujifilm Camera Remote app (here is the Apple version and here is the Android version) you can fire it up, connect to the X-T1 and take control of all exposure variables.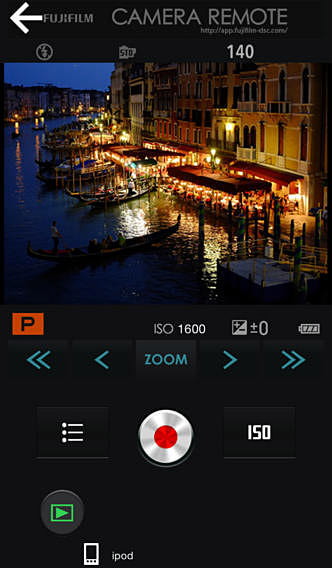 Sadly, I found the app to be rather buggy when using it on my iPhone. First of all, the app would completely reinitialize itself after leaving it, so there is no multi-tasking support. This was rather annoying because I could not even check my email while using the app. Second, some basic gesture support is not there either, so you cannot swipe between photos or pinch to zoom. Third, the app always stays in portrait mode and you cannot switch it to landscape mode, making it rather difficult to see what's going on. I hope Fuji continues working with the app and makes it more usable for those of us that really need it. It would be nice if Fuji updated the firmware on the X-E2 to allow remote control capabilities as well…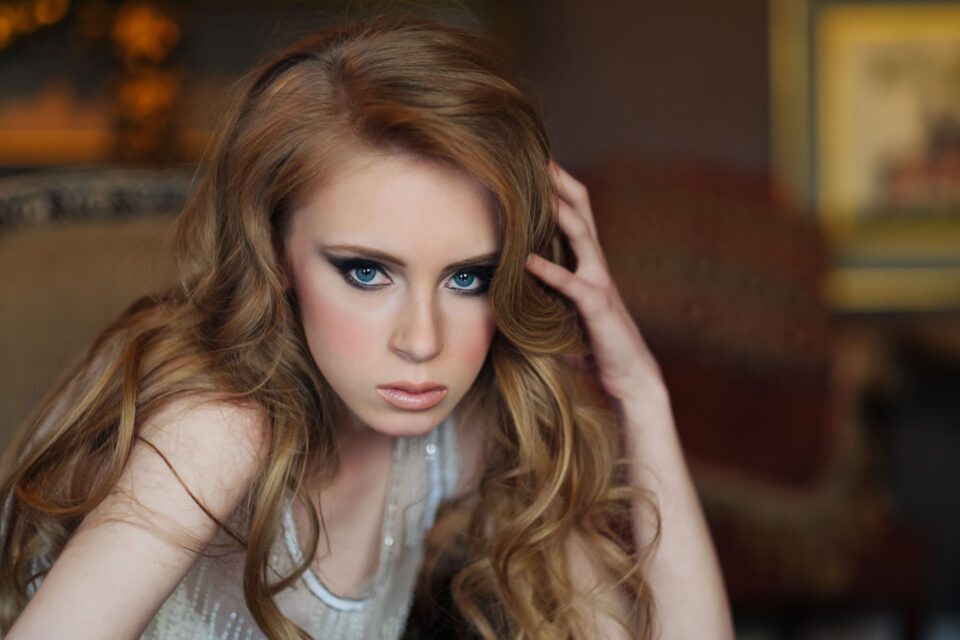 Flash
Similar to the X-Pro1 and unlike the X-M1, X-E1, and X-E2 cameras, the Fuji X-T1 does not come with a built-in flash. It is expected, as the flash socket is actually a point of potential entry for dust and moisture. Personally, I almost never use built-in flashes in cameras, as they are too weak and direct. If you want to use flash, however, don't be disappointed, as Fuji bundles the small EF-X8 external flash unit. Another good news is that the external flash unit can be used as a Commander to control other strobes. Basically, the unit turns off pre-flash in commander mode, so you can use something like the Nikon SB-800 in SU-4 mode as a slave. To be honest, I did not spend much time with the flash, as I prefer to use a set of PocketWizard Plus III units to trigger off-camera flash.
Speaking of off-camera flash, the Fuji X-T1 works very well with external triggers. Some of our readers asked me if the X-T1 works with the Profoto B1 head in TTL mode. Unfortunately, it does not – the Nikon TTL-N version is scheduled to be released sometime in 2015 and Fuji is not even planned as far as I know. The main problem with TTL is reverse engineering – neither Nikon nor Canon make their TTL "open" for third party systems (similar to lens autofocus), so engineers have to figure out how the system interacts with devices and decode it from there. But you can still use pretty much any external flash that has manual mode, whether it is a Nikon / Canon-branded or a third party flash. Just set the flash in M mode and adjust the power manually and you will be in good shape! I used the X-T1 with my Nikon SB-800 and SB-900 units successfully and it worked like a charm with a set of PocketWizard Plus III units when I used the Profoto B1 head. A number of images in this review were shot with flash, including the images below (captured with my friend and our writer Charles Hildreth):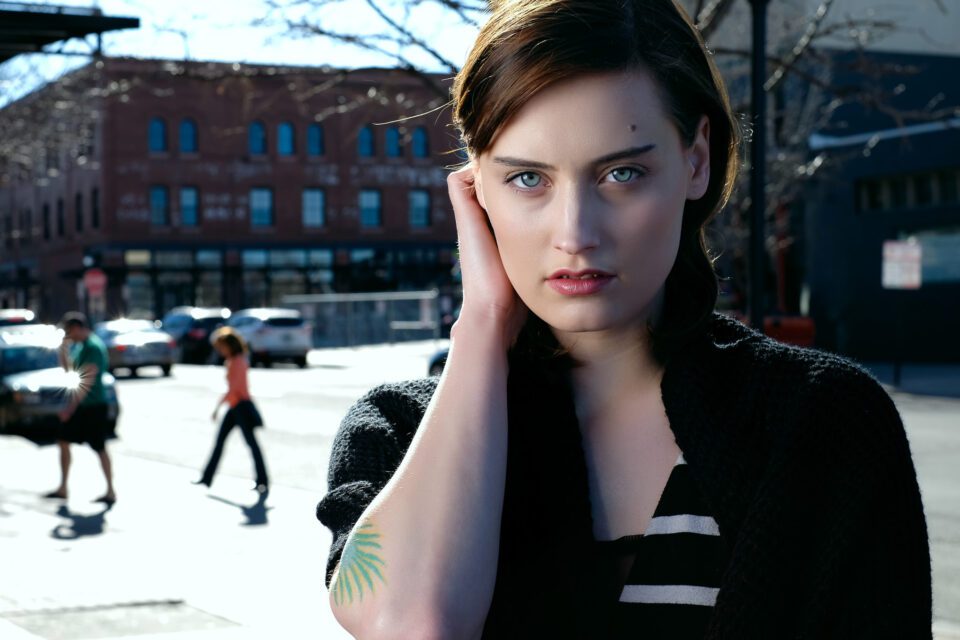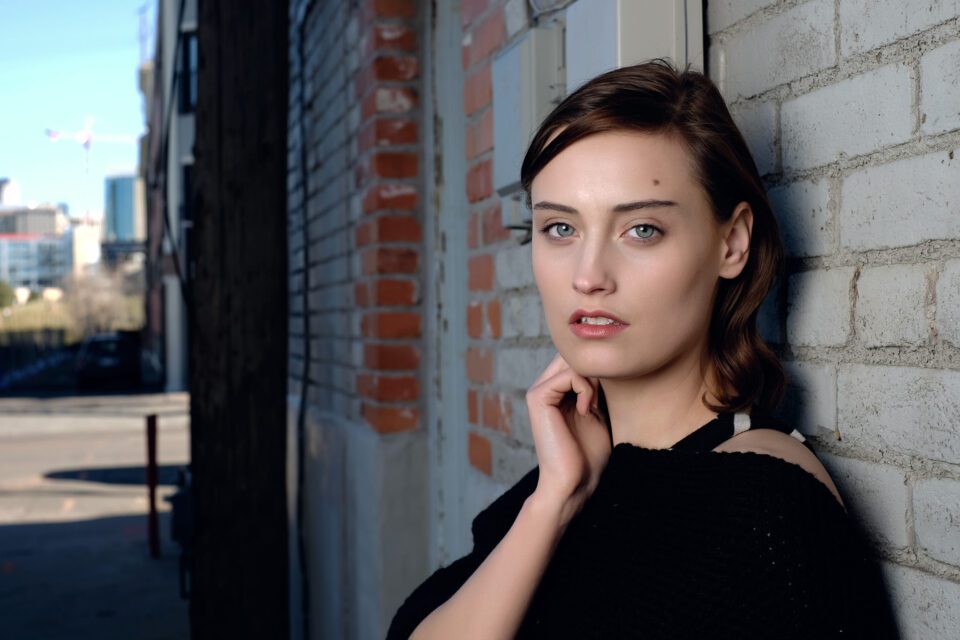 If you are an avid strobist or studio photographer though, you might not like the fact that the Fuji X-T1 is limited to 1/180 flash sync speed. To make things easier, Fuji provides a dedicated "180x" setting on the shutter speed dial. The Olympus OM-D E-M1 is limited to 1/320 sync speed and when I did my research it turned out to handle 1/400 shutter speed easily! Sadly, the Fuji X-T1 cannot go beyond 1/180. Take a look at the below photo that I shot at 1/250: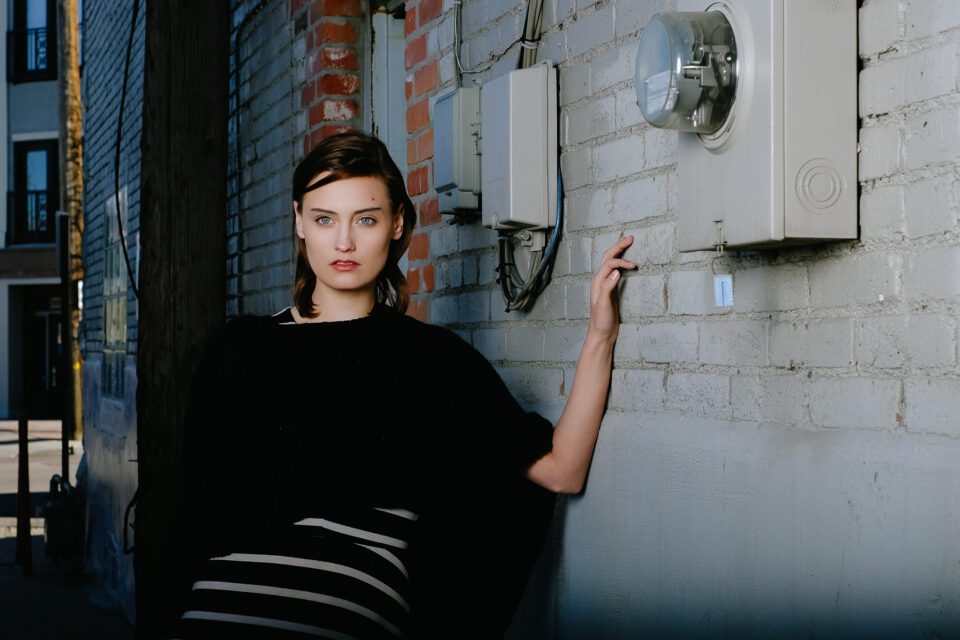 As you can see, there is a dark line on the bottom of the frame at 1/250. If you drop the shutter speed to 1/200, the frame gets only a little darker on the bottom though, making it more usable than 1/250.
Intervalometer
Another much-requested feature that was absent on previous Fuji cameras was a built-in intervalometer for shooting time-lapses. Once again, Fuji listened to its customers and the X-T1 now comes with one! At this point the intervalometer is rather limited though, with no options for start time, number of bursts per interval, can only handle a total of 999 shots and can only be triggered by the "MENU / OK" button. You can set a delay before starting in 1-minute increments, but that's not particularly useful either. For advanced timelapse sequences, you are still currently better off with a third-party tool. I hope that the intervalometer feature we see on the X-T1 is the first revision and Fuji continues to update it and make it more useful. Otherwise, it will be a wasted attempt, given the current limitations.