Autofocus Performance and Accuracy
When the Fuji X-Pro1 was initially released, it was plagued with all kinds of autofocus issues. I reported this in my review initially and I criticized the camera heavily due to these problems. Fuji fixed a number of serious AF issues with the release of the X-E1 and promised improved AF over the X-Pro1. Over time, more AF accuracy and speed improvements were introduced to the X-E1 in a number of firmware updates. As of today, I am happy to say that the current firmware 2.0 is a pretty stable release, which addresses most of the original autofocus problems.
Autofocus speed has improved dramatically and AF accuracy has gotten a world better, even in low light situations. Lola and I shot a wedding a couple of weeks ago and I had a chance to use both the X-E1 and the X-Pro1 in low-light environments indoors. Surprisingly, where my Nikon D800E with the Nikkor 85mm f/1.8G suffered in AF accuracy, the Fuji cameras did not! Now I am not here to say that the AF system on Fuji mirrorless cameras is better than on DSLRs because it is clearly not. Autofocus speed is still pretty slow in comparison. However, seems like contrast-detect has its own advantages in low-light situations. Here is an image that was shot with the X-E1, because my D3s could not manage to get accurate results in such a dark environment (concert stage, with only a couple of spotlights):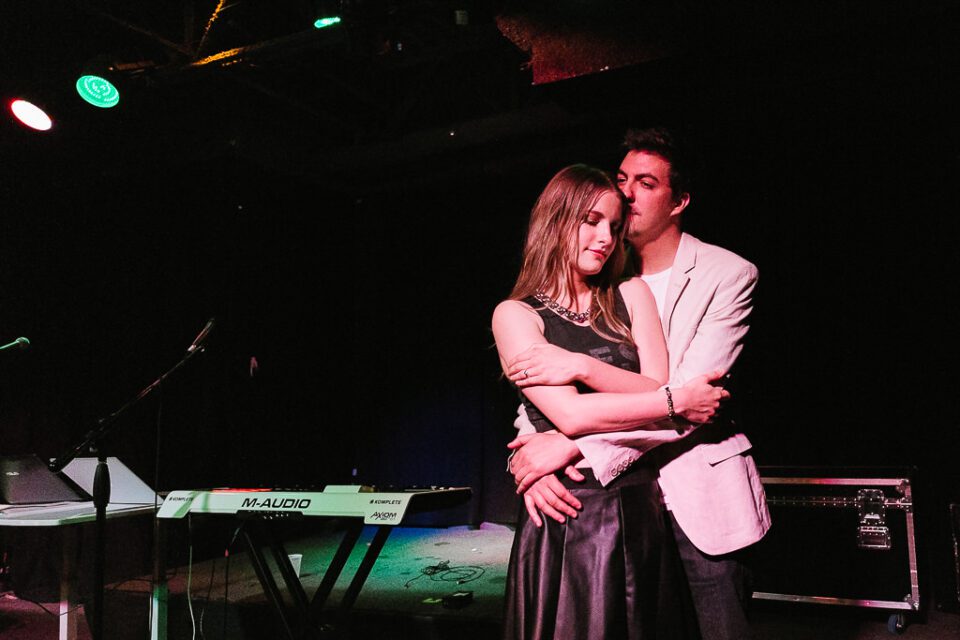 When compared to the AF speed champ, the Olympus OM-D E-M5, the Fuji X-E1 definitely performs slower and feels a little less responsive when quickly changing from one subject to another – there is a noticeable lag on the X-E1. However, it is not as bad as it used to be and it certainly adequate for most photography needs. I certainly would not shoot a sporting event with the X-E1, but as I have already pointed out earlier, the X-E1 is not meant to be for photographing sports and wildlife. The AF-C mode is extremely slow and practically unusable for serious subject tracking. In addition, Fuji does not even have a fast telephoto lens in its arsenal yet (neither the 55-200mm, nor the 50-230mm lenses are suitable for that) and we might not see anything until AF gets faster and lags/blackouts are completely eliminated. For everything else though, the X-E1 performs admirably.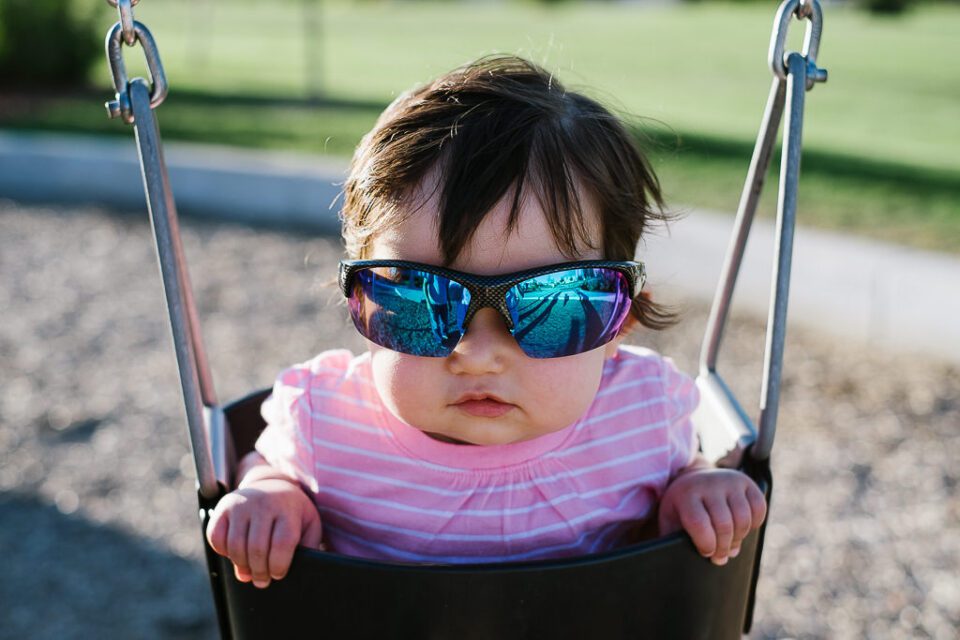 Manual Focus
Similar to autofocus fixes, Fuji also addressed a number of manual focus problems with the X-E1 release (the initial implementation of manual focus on the X-Pro1 was terrible). It is much better and faster now with firmware 2.0, but I am still not very happy with the number of turns I have to make to go from close distance to far, and vice versa. I really hoped that Fuji would take care of this issue by increasing the speed of rotations, but the speed issue still remains. It is certainly faster than it was on the X-Pro1 initially, but still not fast enough in my opinion. Not a big problem for most people out there and might actually be useful for those that need to have the highest amount of focus precision. Fuji could address this particular issue by adding an option to speed up focus rotation by 2x, 3x, etc.
Fuji also added magnification options for fine-tuning focus, which is great. Thanks to these fixes, I have been able to test Fuji lenses using Imatest software (Fuji lens reviews to be published soon) and compare them to each other optically. Lastly, Fuji added the focus peaking feature, which helps a great deal with focusing manually. This one was another hot request from the Fuji fans since many other mirrorless cameras have had this feature for a while now. It is certainly a welcome addition and a great feature for those that rely on manual focus a lot. I used it quite a bit while testing lenses and I loved being able to see focus precision while zooming in. Many of us really wanted to see this feature on Fuji cameras and I am glad that Fuji listened.