Fuji GFX 100 Review: In-Body Image Stabilization (IBIS)
A huge advantage in favor of the GFX 100 is its 5-axis in-body image stabilization (IBIS). In many ways, it really is a game-changer. Kudos to Fuji for putting so much effort into introducing the much-needed IBIS to a medium format camera! Many of us never thought it was physically possible to put IBIS on such a large sensor, but we were clearly proven to be wrong.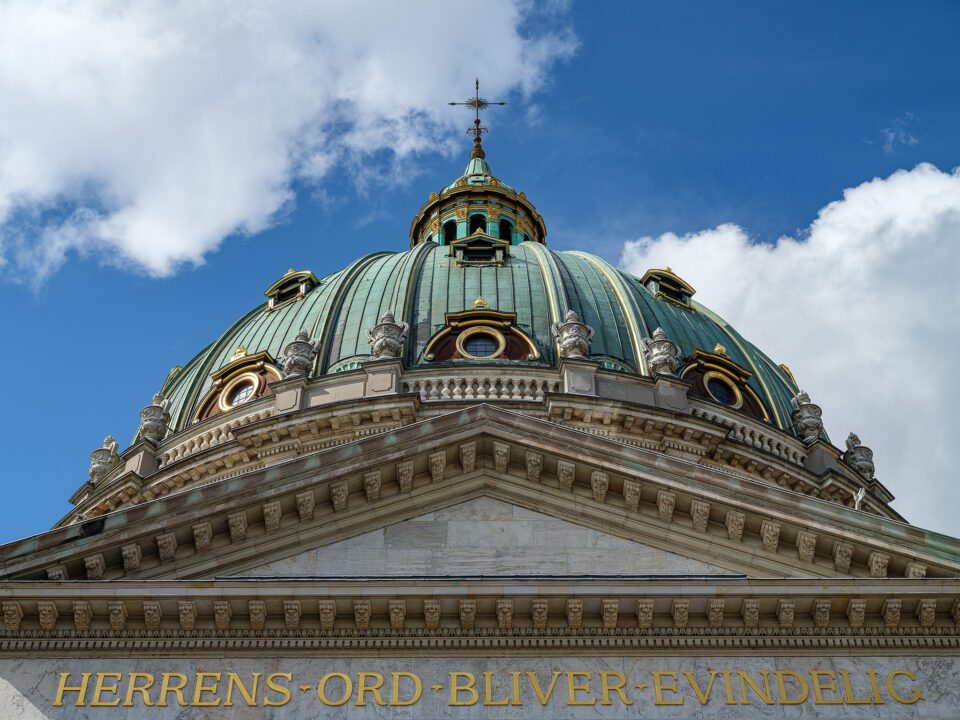 On one of my earlier photography trips with the camera, I messed up by forgetting to bring a wrench that attaches the tripod plate on the bottom of the GFX 100. I previously only used the camera for hand-held shooting, so I came unprepared for a truly spectacular evening in the mountains. There was color everywhere and it lasted for an unusually long time. At first, I was a bit disappointed by the fact that I could not use my tripod. But after taking a few shots at relatively slow shutter speeds, I realized just how good IBIS on the GFX 100 is, and that I might end up walking away with some keepers. Take a look at this image, which is one of the last ones I captured that day: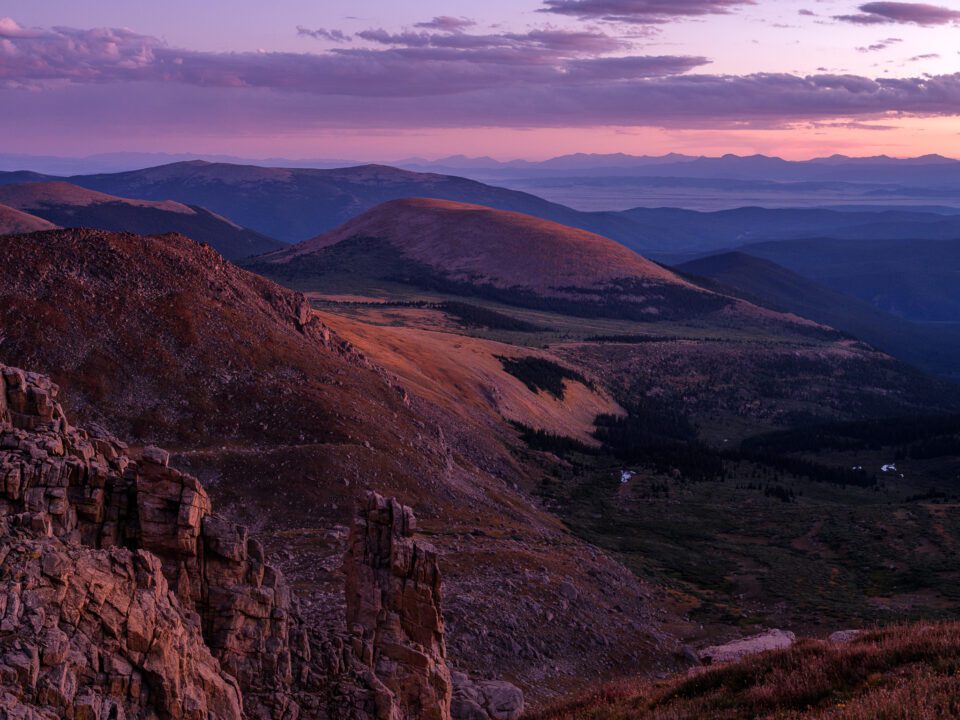 Yes, I hand-held the camera for almost a second at 64mm and I was really surprised to see that it was sharp. Granted it was not easy to keep myself steady for so long, and I ended up with a bunch of other blurry shots, but the fact that the IBIS can stabilize the sensor this well already speaks volumes about how well Fuji designed it in the first place.
However, to be able to get the best out of the IBIS and phase-detection AF on the GFX 100, I had to upgrade the firmware of all my GF lenses first. So if you see any odd stabilization behavior or autofocus does not seem to work reliably, make sure to check the firmware on your lenses and update them as soon as possible. Fuji's website provides all the lens firmware for GF-series lenses. Basically, any lens released before the GFX 100 will have to be upgraded.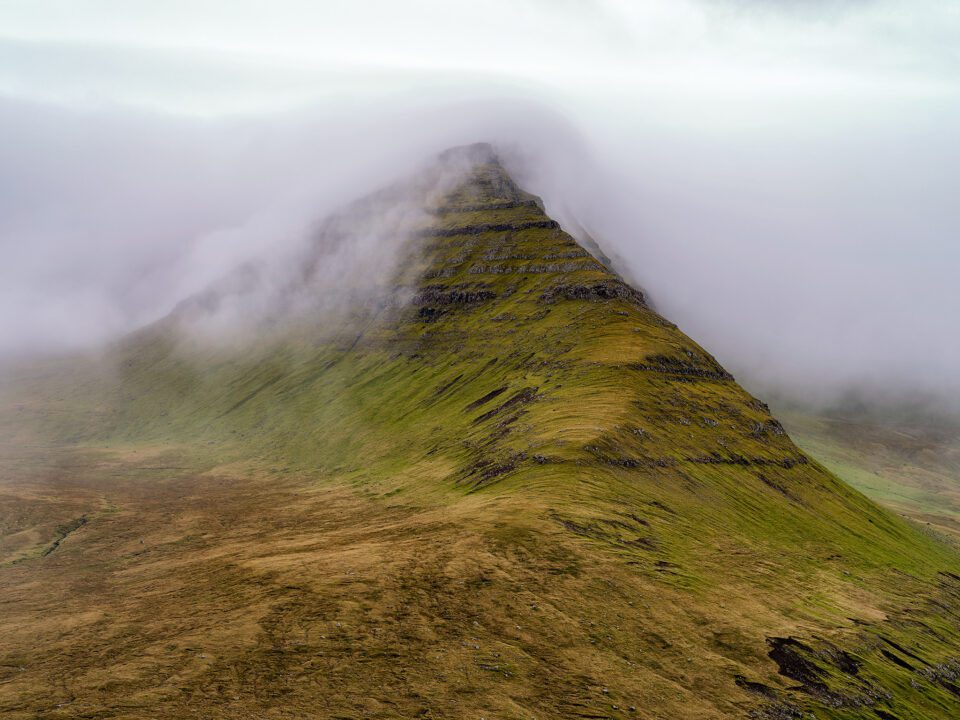 Stability
As I have already pointed out in the previous section, the stability of the GFX 100 is excellent – any issues that came up in the beginning have already been addressed via firmware updates. As of today, I am yet to experience a stability issue with the camera – all functions and features seem to work as expected, without any glitches or bugs. Fuji has been refining its GFX series for a while now, so I am happy to see that the knowledge and the features are being passed on smoothly between different cameras.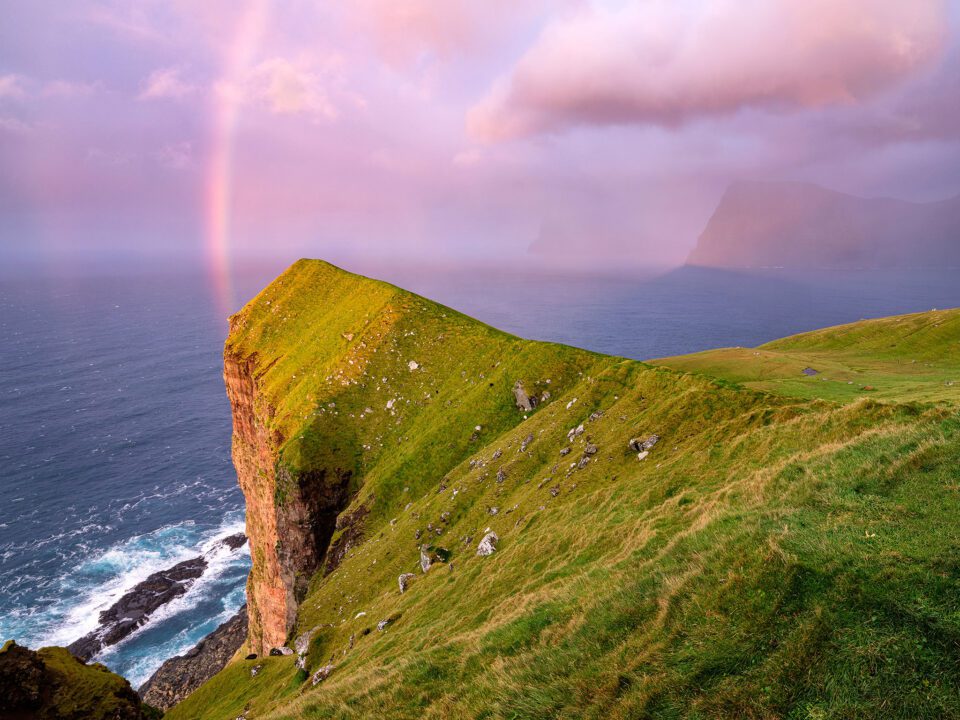 Start-Up Time, Blackouts and Lags
While the start-up time of the GFX 100 is not as instant as on some DSLRs, it is still quite impressive, especially considering how much technology Fuji incorporated into the camera. After you flip the on/off switch, it takes less than a second for the camera to fully turn on, which is quite good for a mirrorless camera. There is a slight delay for the EVF to come up, but it is not any worse than what you see on the GFX 50S.
When it comes to blackouts, the GFX 100 certainly exhibits some blackout after taking a picture, but it is surprisingly better than the blackouts on the GFX 50S. This is an impressive achievement, considering that the camera has much more resolution in comparison. As expected, the blackout is longer in 16-bit mode, since there is more data and the files are also noticeably larger in size. Considering the slow readout speed of the medium format camera sensor and the 100 MP of resolution the camera has to process, these blackouts are quite normal.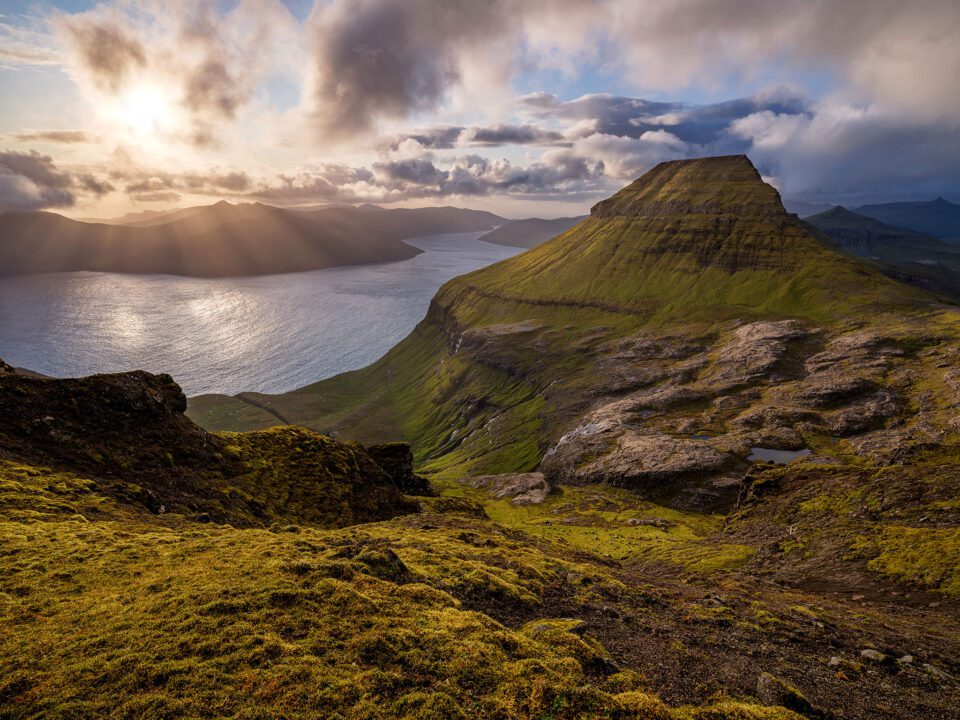 I have not noticed any serious lags or slowdowns when operating the camera. Even after shooting images, you can navigate the camera menu or operate the Quick menu without experiencing any serious delays. Unlike the Sony A7-series cameras that lock up after taking a picture, the GFX 100 is perfectly usable while images are being written to the memory card and the buffer is cleared. Playing back images and zooming into them takes a bit of time, but that's understandable, considering that the GFX 100 has to re-read those images from the memory cards and render them as quickly as possible. To be honest, I think it would have been better if Fuji chose a more future-proof memory card format such as XQD or CFExpress. Such cards would have allowed for much faster read/write speeds compared to SD UHS-II cards.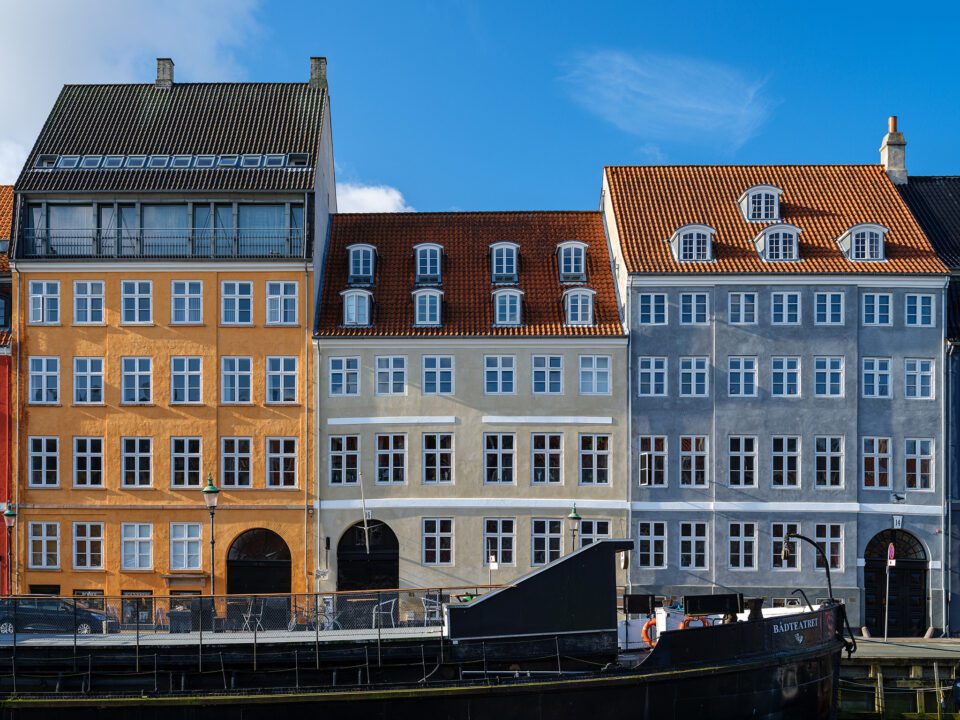 Battery Life
Another huge advantage of the GFX 100 is its amazing battery life. With two beefy batteries in the camera (which are the same NP-T125 batteries used on the GFX 50S / 50R), you can confidently shoot and not worry that your battery is going to drain quickly. So far I have not yet been able to run out of one battery on the GFX 100 in a single day, let alone two of them. During my trip to the Faroe Islands, I only had to charge the battery on the GFX 100 once, and that's with me shooting a number of focus-stacked image sequences.
Fuji's specifications say that the camera can yield 800 shots from both batteries, but that number is based on CIPA calculations which take into account EVF and LCD use. If you turn off image playback and minimize EVF + LCD use, you can get far more than 800 images. I have been able to easily surpass 1000 images without depleting both batteries, so I know that it is possible to get a lot more than that in the field. Make sure to use Normal mode instead of "Boost", as the latter drains the battery much quicker due to higher EVF refresh rate and faster AF.