The FlexShooter Pro is a dual-ball tripod head designed to be used with telephoto lenses. I would practically say, the longer the telephoto lens you load on it, the better! At 680 grams (1.5 pounds), it's heavier than an everyday ballhead, but still portable enough to use with shorter lenses, too. I've been testing this tripod head extensively, mostly for wildlife photography. Here's how it performs.
Specifications
Material: Anodized aircraft-grade aluminum alloy
Inner ball diameter: 45 mm
Outer ball diameter: 66 mm
Base diameter: 63 mm
Tripod thread: 3/8″
Maximum load: 45 kg (100 lbs)
Weight: 680g
Other Features

Arca-Swiss style two-way clamp
Adjustable friction for both balls
Precision bubble level
Built-in spring balance for tilt movement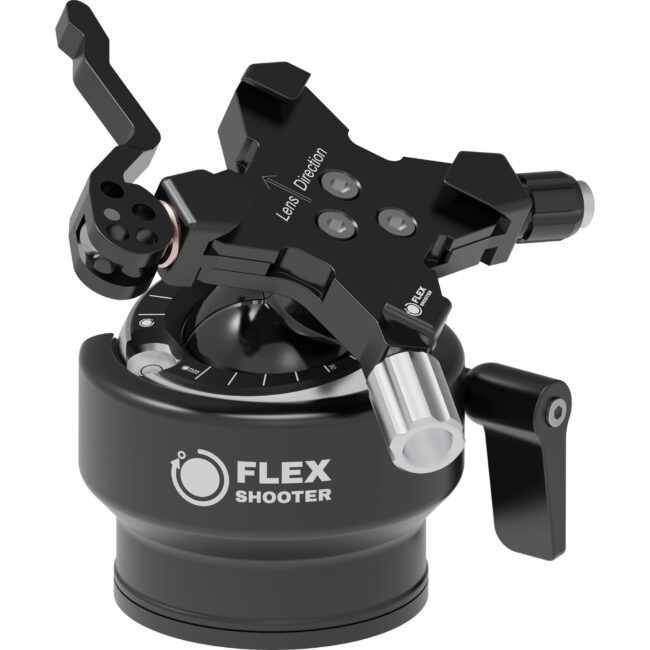 Head Design
The FlexShooter Pro was designed with the goal of providing a tripod head for shooting with supertelephoto and standard length lenses in one package. Tripod heads for supertelephoto lenses can be complicated. After all, the head doesn't just need to carry more weight, but also allow smooth and precise movements when tracking moving subjects.
The two most common tripod heads for supertelephoto lenses are gimbal and video heads. Both types can handle the heavy weight of telephoto lenses in their own way. However, even the lightest gimbal heads are still pretty big, like this ultra-high-end head from Zenelli. Don't even get me started on video tripod heads, which are even bigger and heavier still.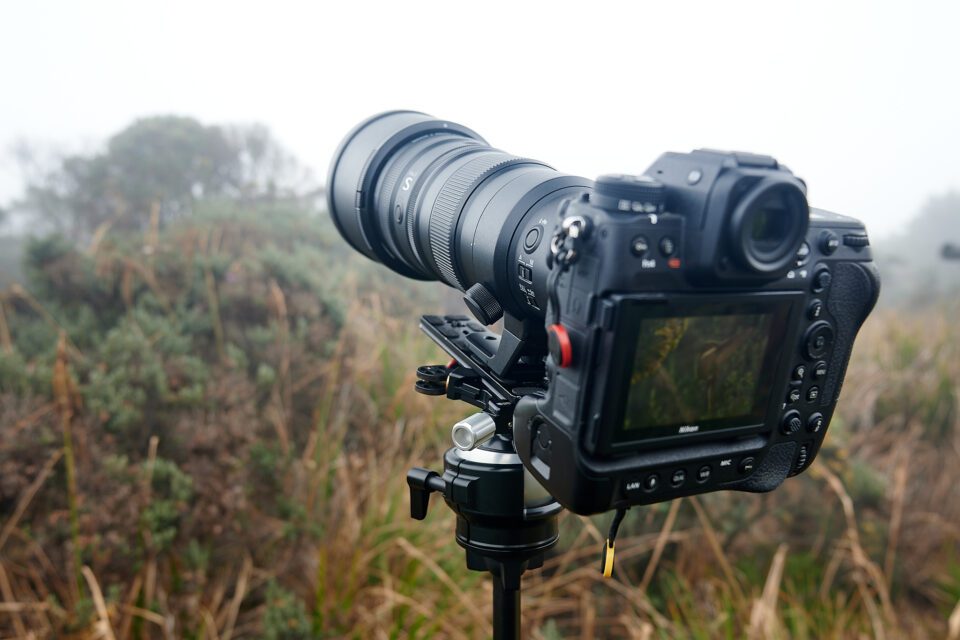 Aside from the issue of size, video and gimbal heads have some other drawbacks, too. They are very clumsy when making adjustments along the horizontal plane, and they usually make it much harder to do fine adjustments in general. The most popular alternative is a ballhead, but it's not a universal solution, since ballheads have terrible balance for long, heavy lenses.
The only solution I've come to accept is to take two heads on expeditions. I bring a gimbal for telephoto/supertelephoto photography, and I use a ballhead for everything else. But the disadvantage is obvious: bulk and weight.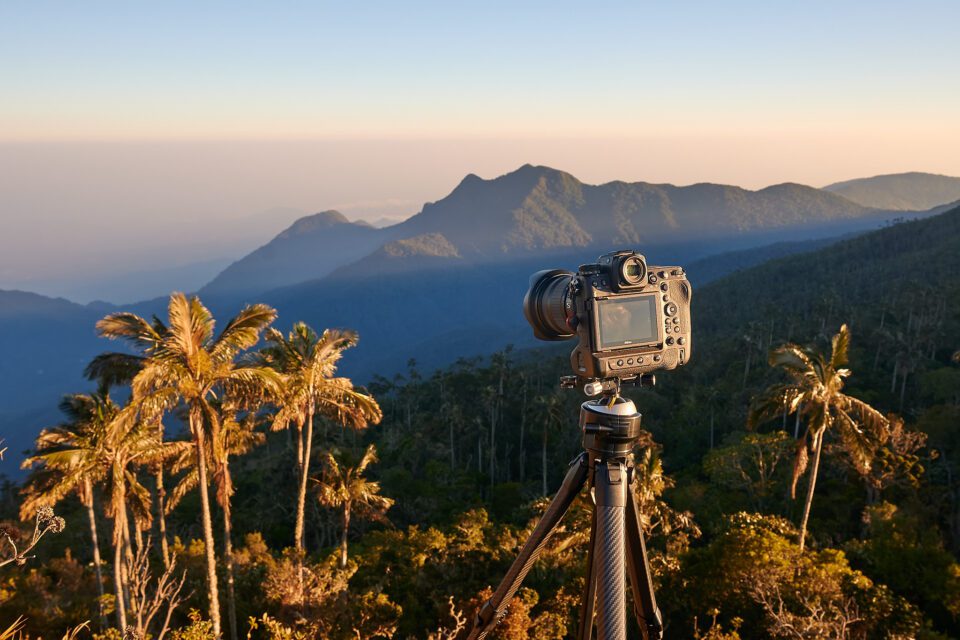 The Hungarian company FlexShooter has picked up the gauntlet and attempted to come up with a solution that combines the advantages of a gimbal and a ballhead. They solved it by designing a head that consists of, essentially, two ballheads – one within the other.
The larger of the two balls (66mm) works as you are used to. When it's loosened, it moves in all directions. The smaller, inner ball (45mm) only allows panoramic rotation and forward/backward tilt. This is more similar to the typical function of a gimbal head.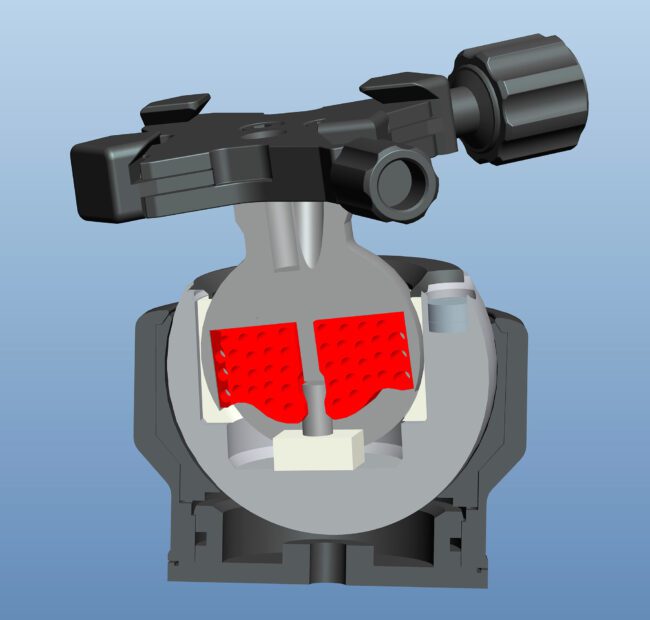 In terms of balance control (to avoid unintentional forward or backward tilt), the FlexShooter Pro head is pretty similar to the video heads I mentioned above. That is, it houses polyurethane blocks (elastomers) that act as springs. When the head is balanced, the springs are in equilibrium, and when the head is tilted, they work gently but effectively as a counterbalance. This prevents the collapse that would happen with a fully loosened ballhead.
As for the tripod plate, the increasingly popular Arca-Swiss standard was employed. It's up to you whether you want to use a lever or a twist-lock to secure the plate. A lever is a quicker solution, while a twist lock can be turned tighter for very heavy equipment.
FlexShooter is not the only company to make a ball-within-a-ball head, but they are one of the highest-end variations of this design. The FlexShooter Pro is also one of the most refined dual ballheads on the market due to the spring system.
Weight and Size
Even though the FlexShooter Pro is larger than most ballheads, weight and size are nevertheless some of the main reasons to get one! First of all, it is replacing two types of heads if you're the type of photographer who carries both a ballhead and a gimbal head. Second, it's a good deal lighter than most gimbal heads anyway.
That said, there are still (essentially) two ballheads here. This does give the FlexShooter Pro some girth. On the table, it looks a bit like a sumo wrestler. However, this has a positive effect on its stability. The height of the head from the base is only 93mm, which mounts the camera closer to the axis of rotation and makes it more stable than a taller ballhead.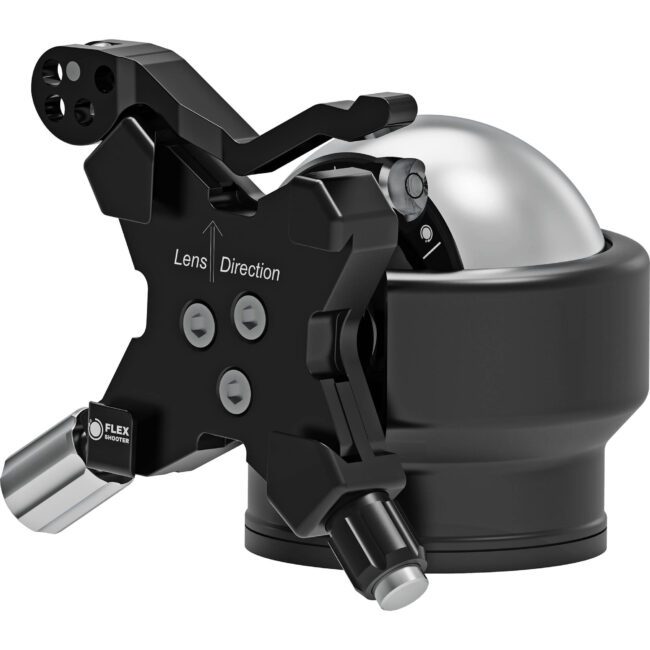 Build Quality
The FlexShooter Pro head is machined from high quality aluminum alloy. For the price of $600, you would expect a well-built head, and it certainly is. Even after using it in dusty environments, there was no degradation in the quality of the head or smoothness of movements.
Since this tripod head is pretty popular among certain crowds, I got to test four separate copies from different participants on my South America workshop earlier this year. All copies seemed well-built and didn't run into issues during the trip.
In my personal communication with the manufacturer, I was told that cleaning instructions will appear on the company's website. It seems that no special tools are needed to disassemble the head. At least on the surface, only the hex screws are visible. But so far, I haven't needed to disassemble and clean the tripod head, thanks to the tight built tolerances.
Operation and Adjustments
1. Use with Telephoto Lenses
One thing to keep in mind is that not all "Arca-Swiss" compatible products have exactly the same dimensions. In my experience with the FlexShooter Pro, a few third-party "Arca Swiss" style plates were slightly too large for the head. They still worked fine, but they would occasionally get stuck in the head mechanism even after releasing the lever. (This is one situation where the twist-lock clamp works better than the lever-release clamp.)
When using a gimbal head, the camera is basically on a swing. By comparison, with the FlexShooter Pro, it's above the point of rotation. You'll get used to the difference, which is more a matter of muscle memory than anything – it doesn't have much effect on performance, although the gimbal is easier to level.
The role of the tripod when working with telephoto lenses is not so much to eliminate vibrations, but to provide a "weightlessness" to an otherwise heavy setup. Good gimbals are very smooth and easy to rotate while tracking a moving subject.
I had the same requirements for the FlexShooter Pro. And it succeeded. After leveling and balancing my setup, I was even happier than I would be with a gimbal. It performed similarly but was substantially lighter.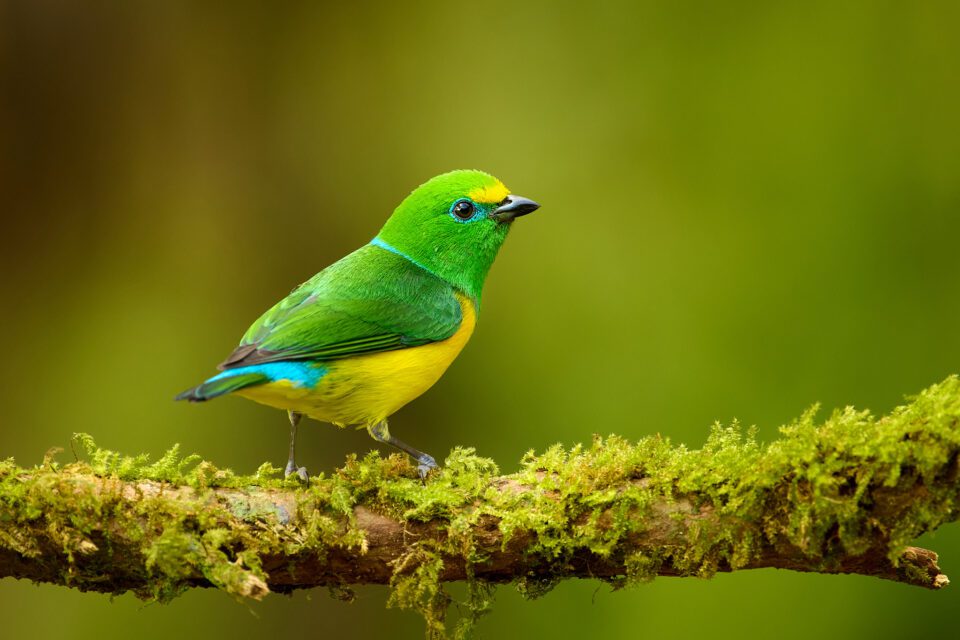 To emphasize, it is really important to balance the camera/lens setup with the FlexShooter Pro. Sometimes, this is easier said than done. For example, using the Nikon Z9 and the 400mm f/4.5 kit meant that the tripod plate had to be clamped at the very back end of the lens foot. And even then it was not quite right. Either the Z9 is too heavy or the 400/4.5 is too light, the choice is yours. I had the opposite problem trying to use a lightweight camera with the Sigma 150-600mm f/5-6.3, which was very front-heavy at 600mm. Still, once you get the balance right, the head works very smoothly.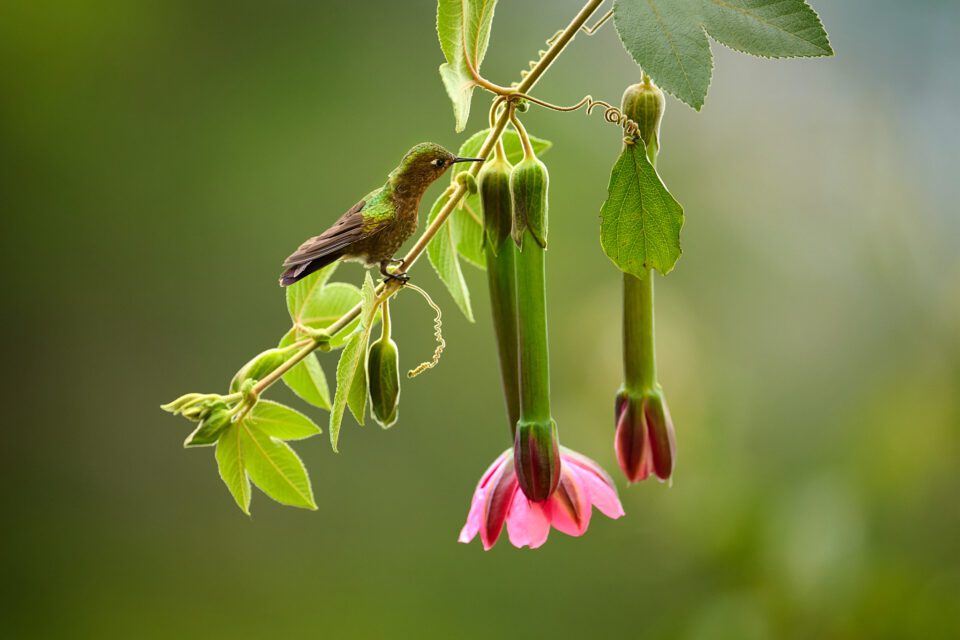 2. Use with Normal / Wide-Angle Lenses
When using short lenses, you can work with the FlexShooter Pro as with a normal ballhead. In other words, you keep the inner ball locked (just tighten the silver bolt) and use only the outer large ball. It works well and has no noticeable slipping when locked, which is excellent. That said, I found myself using the head in a similar manner to telephoto lenses – I would roughly position the large ball first, then fine-tune the composition with the inner ball.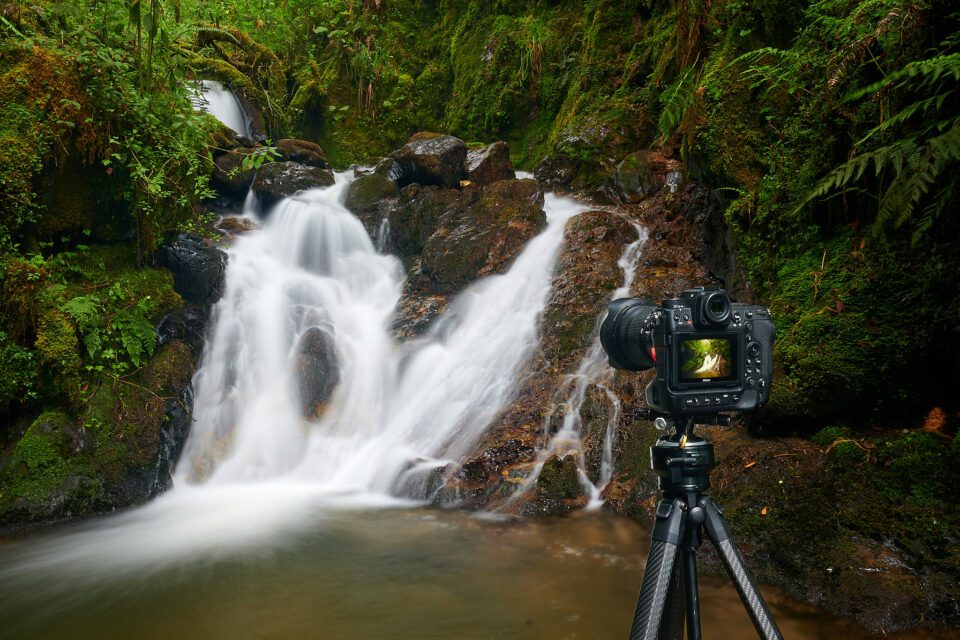 The difference from working with a telephoto lens, however, is that you hardly find a center of gravity. It's always in front of the camera body. So you have to keep that in mind and tighten the silver bolt.
When shooting with normal lenses, I quickly got used to the fact that after leveling with an external ball, I still had a moving horizontal and vertical axis. It also works as a method to create precise multi-photo panoramas.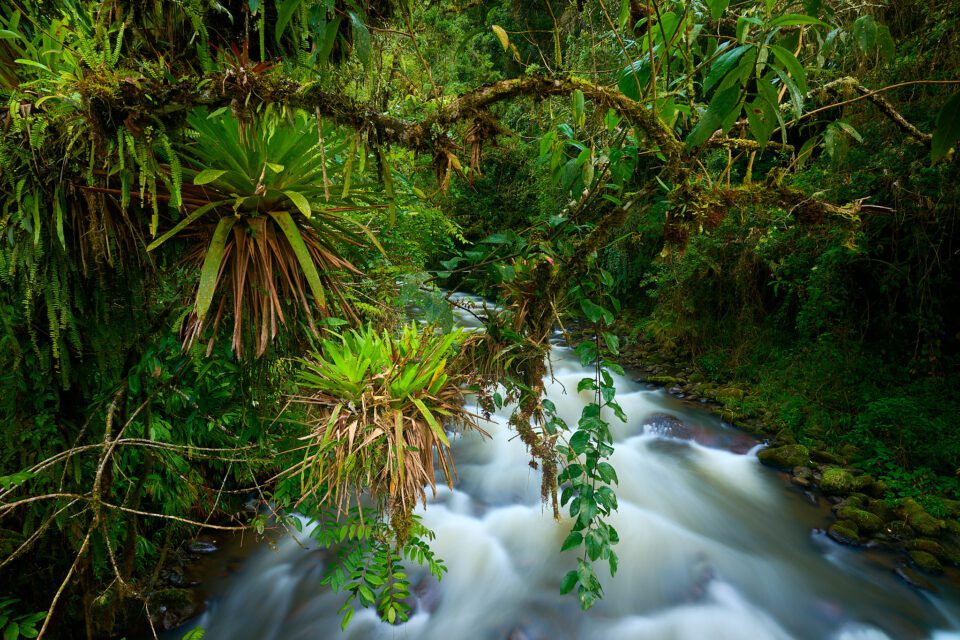 Summary
The FlexShooter Pro is a head that offers great versatility. It can be used as a dedicated tripod head for supertelephoto lenses, replacing a gimbal or fluid video head. At the same time, it can be used as a normal ballhead for lenses of common focal lengths.
Unlike many universal solutions that allow you to do everything but none of it properly, the FlexShooter Pro made a very good impression on me. Neither when working with a telephoto lens nor when shooting wide-angle landscapes did I feel that the head was limiting me in any way.
When taking pictures, I didn't really notice any big difference between the FlexShooter Pro and a gimbal head in performance, once I got used to the difference in handling. The only big difference was the lighter weight of the FlexShooter. And compared to a good ballhead, the only difference is that the FlexShooter was heavier!
That's where I see the biggest advantage of the FlexShooter Pro. It's not better than a high-quality gimbal head or a high-quality ballhead, but it's really no worse, either. And it delivers both types of heads in a single package, smaller and lighter than practically any gimbal head. It gets a high recommendation from me!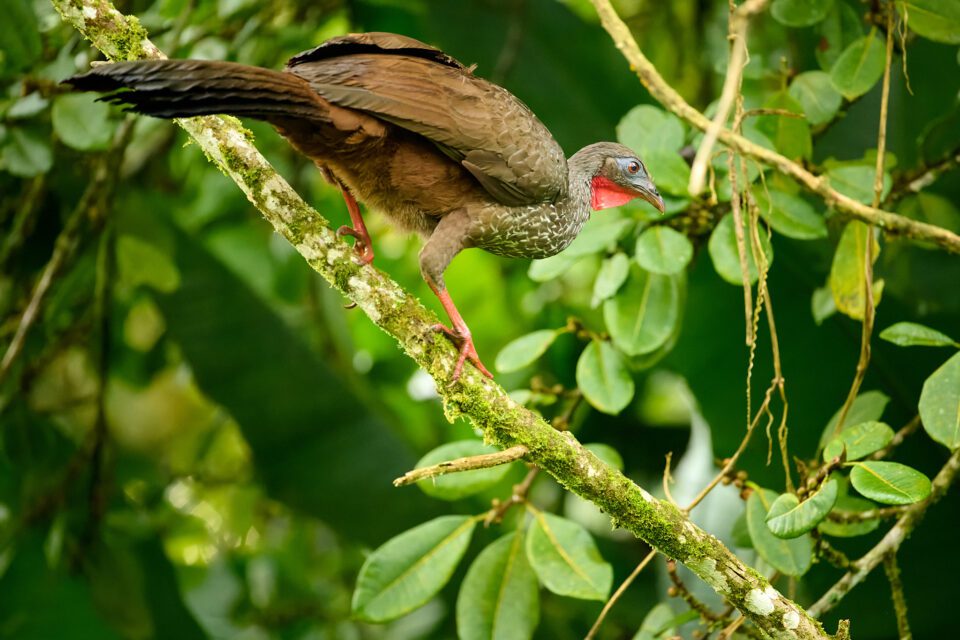 Where to Buy
You can purchase FlexShooter Pro in two versions from our trusted partner B&H Photo Video. The reviewed version of FlexShooter Pro with lever costs $699. The locking knob version retails for $599.
If you want to buy the head in Europe, it's best to order it directly from the manufacturer in Hungary. The FlexShooter Pro lever version costs €620 and the locking knob version €580.
There is also a lighter alternative (1/3 lighter) called the FlexShooter Mini. It's available at B&H Photo Video for $579 and directly from the manufacturer for €560.
As an accessory, you can also order a tripod foot replacement, the so-called BigFoot, from the manufacturer. Prices range from €95 to €110. Having tested one of these in the field, it was perfectly sized for the Arca-Swiss mounting plate of the FlexShooter Pro.