I thought I was perfectly happy using the standard hard plastic Nikon screen protector that came with my D800. It does what it's supposed to do, right? It protects the screen from getting scratched without getting in the way of actually seeing the screen. Why mess with a good thing? That's what I thought until I was given the opportunity to try out an Expert Shield Screen Protector.
The Expert Shield Screen Protector is a flexible screen protector that is applied directly to your device's screen. I've used screen protectors like this on cameras and phones in the past and always had issues with bubbles, scratches and peeling. Would this be the same or would I end up loving it and throw away the hard plastic screen protector that came with my camera? Only one way to find out.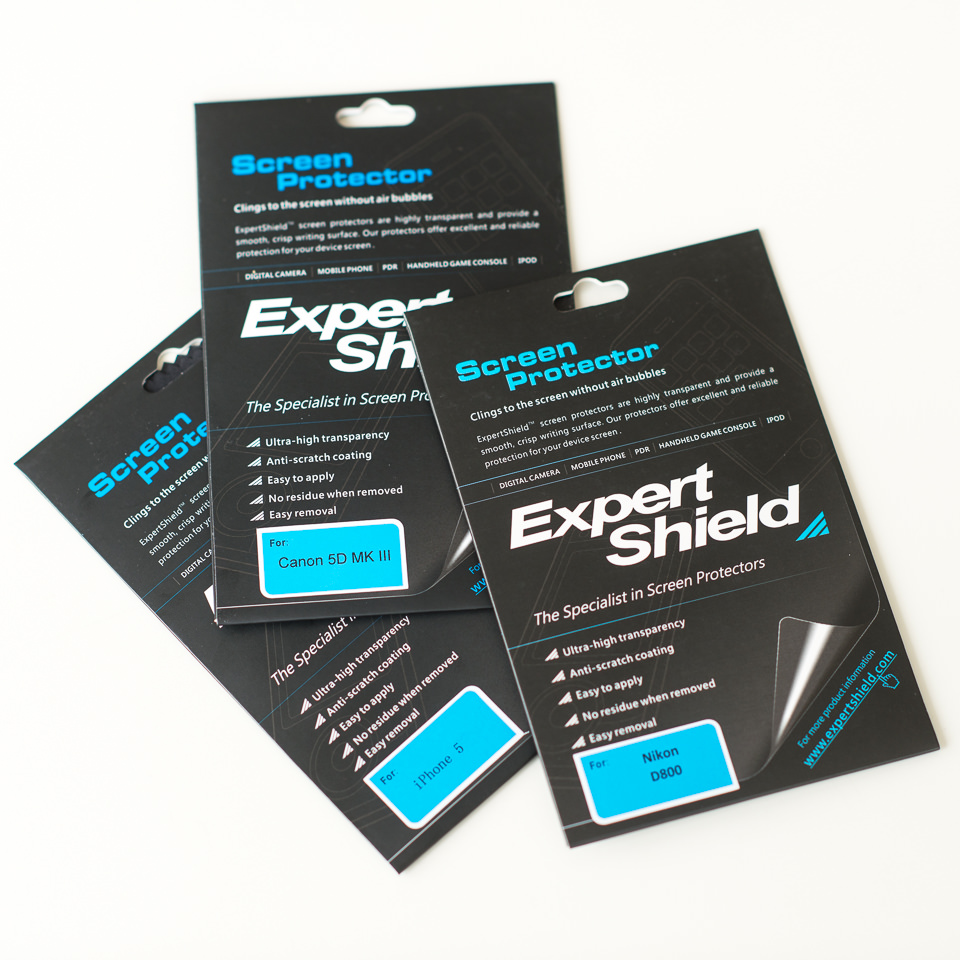 The Expert Shield comes with very simple packaging and instructions. Included in the package are a cover for both the rear main screen and the top info screen, plus a cleaning cloth to remove any dust and fingerprints before application. There are instructions on the back of the package and also on each screen protector, which makes application pretty easy.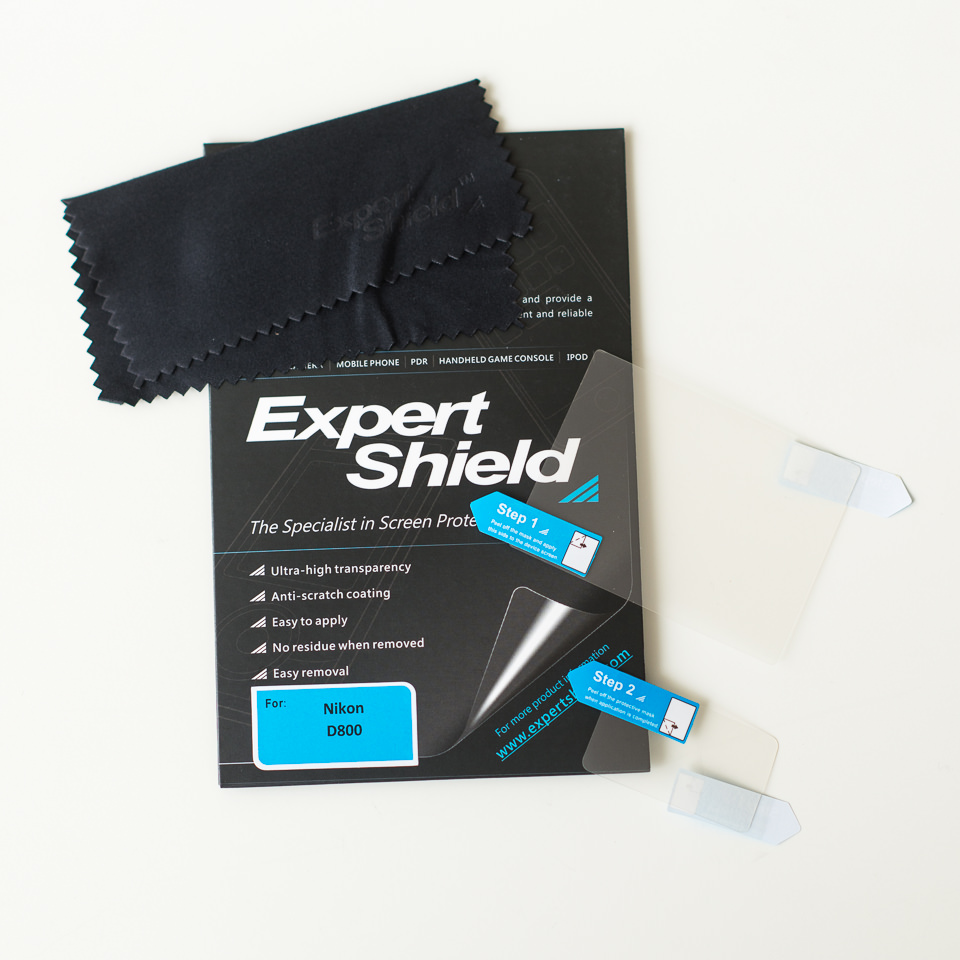 I followed the directions, got all of the fingerprints and dust off of my screen, peeled off the first protective layer put the screen protector on my camera. Expert Shield cuts their screen protectors to almost the exact size of the device screen, so there's little room for error in the application. I found that my first try was not lined up perfectly, so I peeled it off and tried again. Fortunately, there is no residue or loss of adhesion if you need to reposition. After one or two tries my screen protector was on! Not everything was perfect, though. Somehow, in my repositioning of the screen protector, I got a piece of dust under it which caused a bit of a bubble.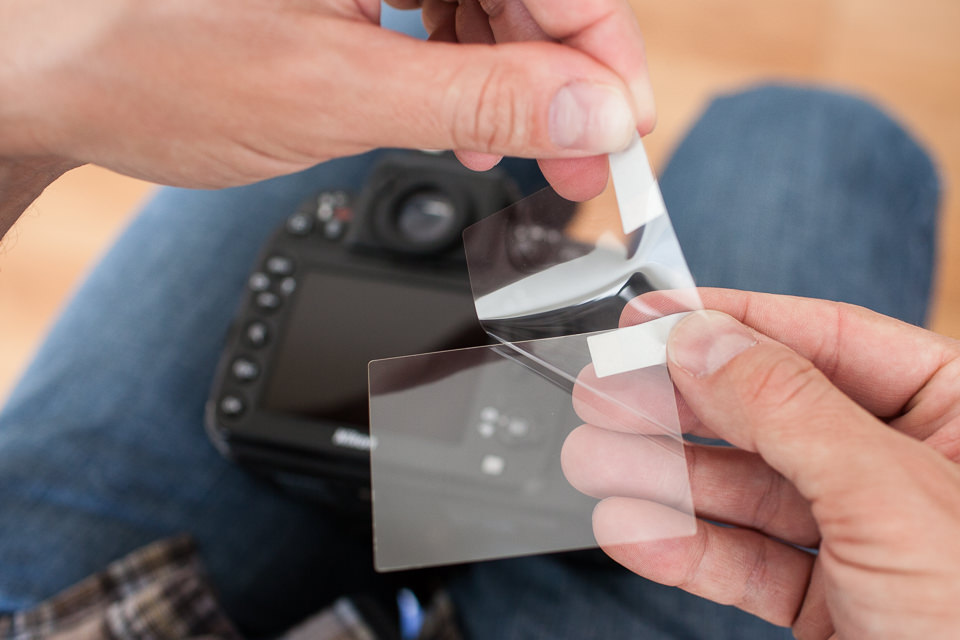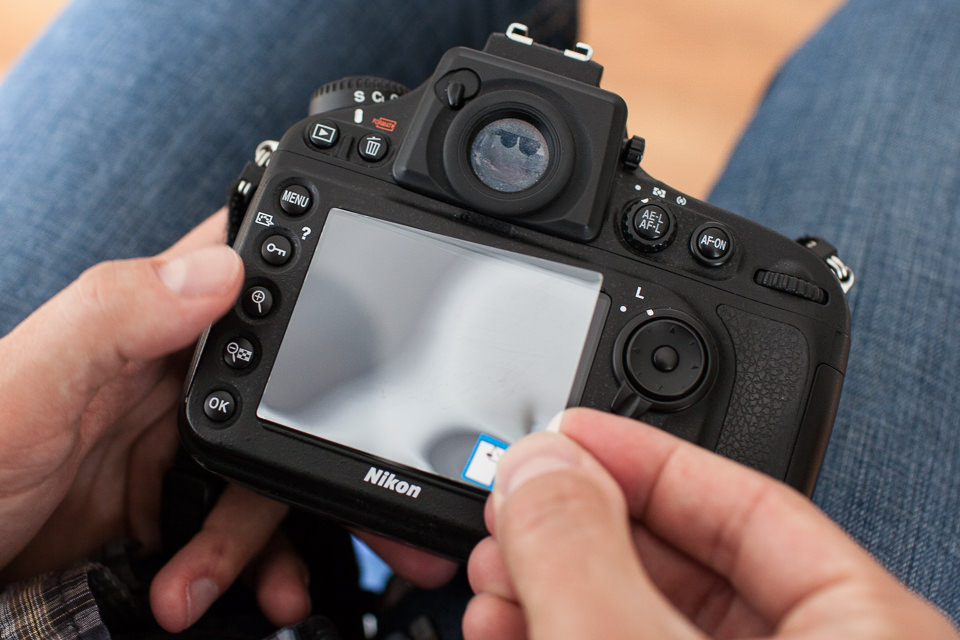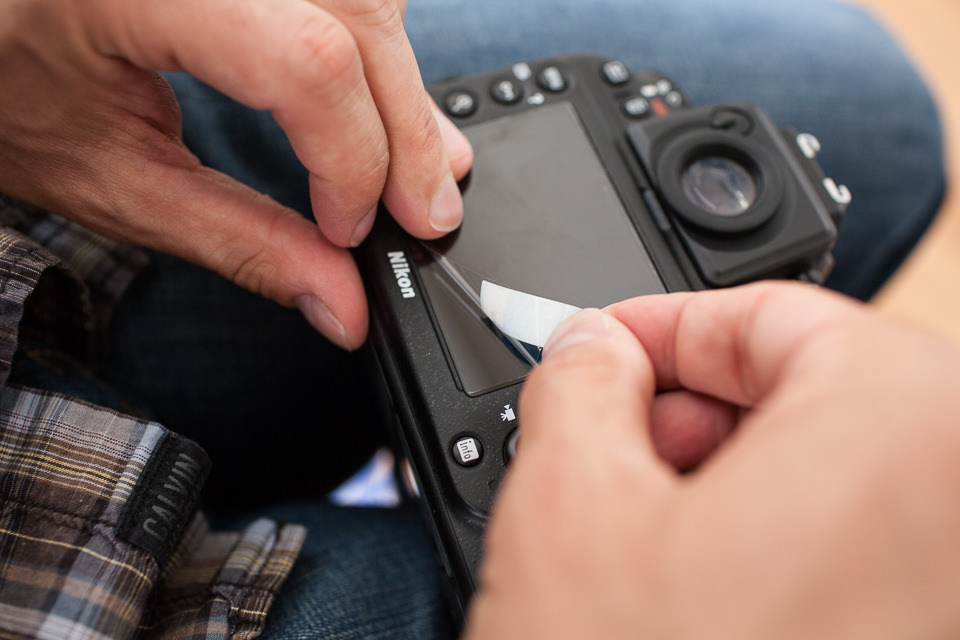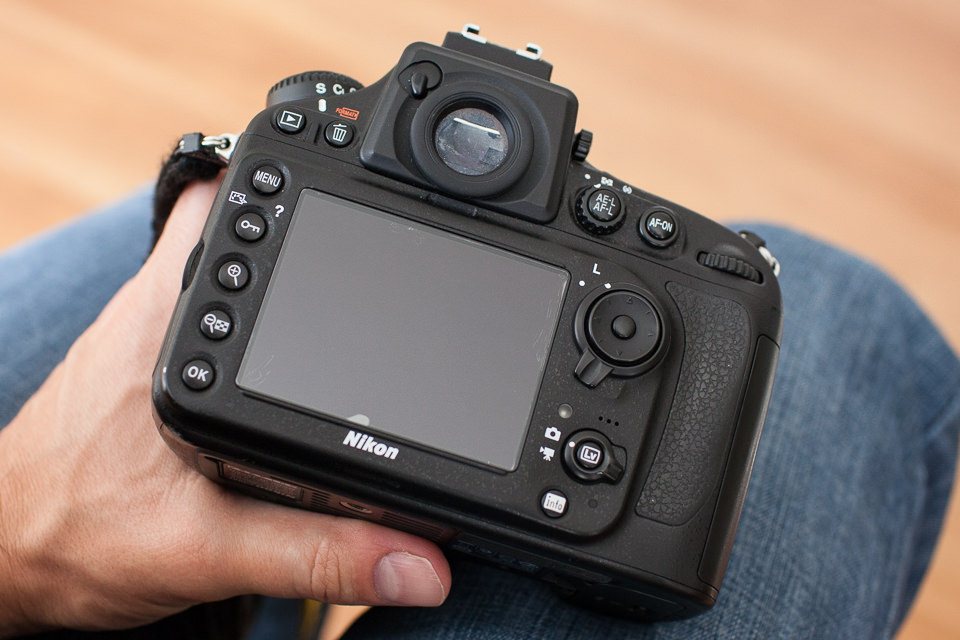 I didn't really feel like messing with it any more and risk ruining it, so I just left it. I figured this is something that could happen to a lot of people, so why not make my review a little more realistic? I then went on to apply the smaller Expert Shield to the top screen on my camera. This was much easier to apply and I got it right on the first try.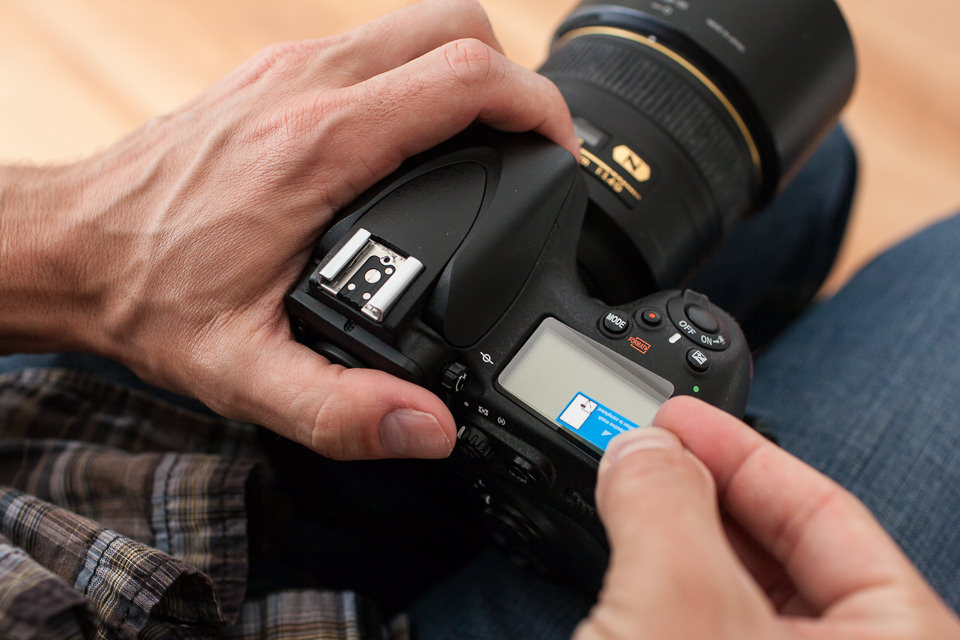 I put the Expert Shield on my D800 in mid-June. That's right in the middle of the busiest part of my season. In the past 6 months, I've photographed 19 weddings and quite a few high school seniors, events and personal vacations. One of my weddings was outside in a massive storm that soaked everyone. It even made the news! Not only did my camera survive (whew!), but I don't think the screen protector even noticed it got wet. Not a single drop of water worked its way between the screen and the screen protector.
Within minutes of my first shoot with the Expert Shield on my camera, I completely forgot it was there. It's perfectly clear and basically disappears once it's applied. There was that little speck of dust underneath, but I think I got used to it and stopped noticing it. It never caused the edge of the screen protector to peel. Now, after 200+ hours of use, it practically looks as good as the day it was applied. There are no scratches and no peeling edges. I'm sure it will be on my camera body for as long as I own it.
I also tried an anti-glare version on a different camera body. To be honest, I didn't like it. I felt like it made the screen harder to see, especially in bright sunlight. I also thought it made the images have less contrast, which made it very hard for me to chimp and make sure my settings were good. Some people might really like the anti-glare version, but my personal preference is the clear version.
Out of curiosity, I also tried one on my iPhone 5. I have never liked screen protectors on my phones, but I was willing to try this one out. It was a little more difficult to apply because there are multiple holes that have to line up, but after one or two tries I got it. Again, I completely forgot it was on my phone. The touchscreen worked perfectly and the protector has a glass-like texture, just like a phone screen. Unfortunately, within a few weeks of putting it on my phone, I dropped my phone face down in a parking lot.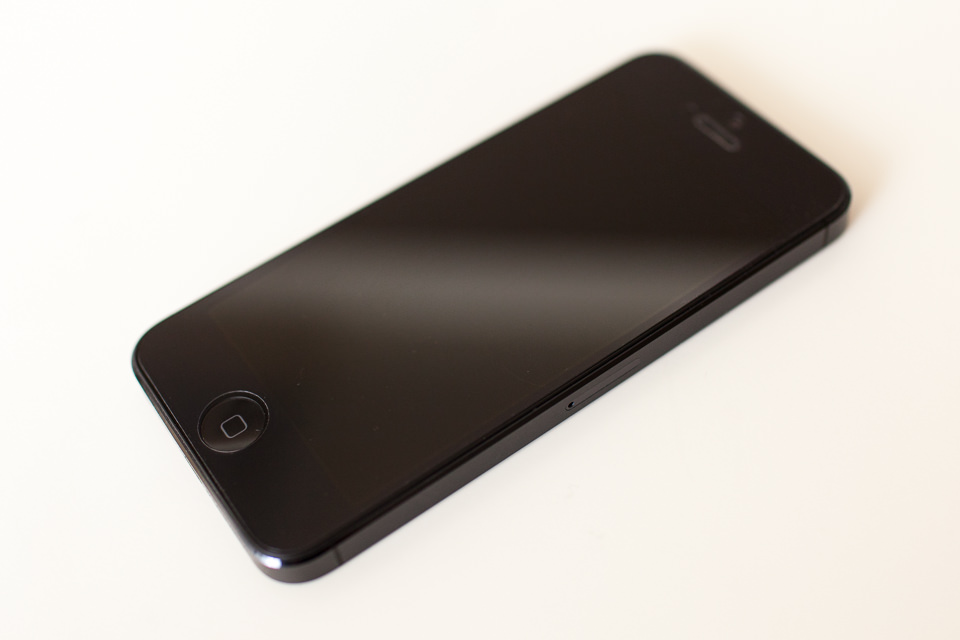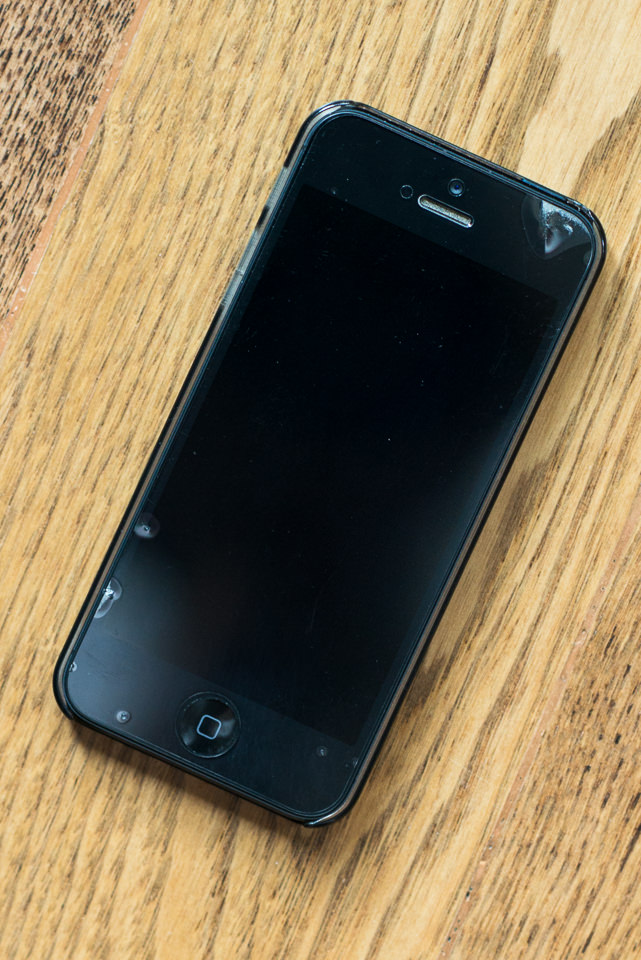 I was sure I would find a chipped or broken screen once I peeled off the screen protector, so you can imagine my surprise when I found that my screen hadn't suffered any damage at all! I can't prove that the screen protector prevented a broken screen, but without it on my phone I don't see how my screen would have come away without so much as a scratch.
There are so many reasons I am sold on this product. It's easy to apply. It looks great. It doesn't show wear. It's inexpensive. It survives torrential downpours. It might have even saved my phone screen! If you want an alternative to the hard plastic screen protector that came with your camera, I highly recommend you consider an Expert Shield.
The price for an Expert Shield varies, but most versions for professional DSLR bodies seem to cost only $6.95. To see how much a new screen protector for your device will cost, visit Expert Shield's site (if you're in the UK, here's the link).
Expert Shield Screen Protector
Features

Build Quality

Handling

Value

Size and Weight

Packaging and Manual
Photography Life Overall Rating