In my early days as a photographer, I bought a memory card for my Nikon D70 with – for the time – a huge capacity of 1GB. I didn't really care about the card's speed back then, because I was shooting other subjects than wildlife. The price was staggering. If I remember correctly, I paid about $230 equivalent for the card. Today, I'm reviewing a different kind of card, one with a whopping 1 Terabyte capacity: the Exascend Essential CFexpress B.
For context, this card has a thousand times the capacity of my old card. If the price was correspondingly higher, the value of this card would be about $230,000. I could buy a small apartment here in Prague for that price. Fortunately, the price of memory has never been lower. The Exascend Essential 1TB card is still pricey at $750, but it also comes in 512 GB and 256 GB versions for $475 and $250 respectively.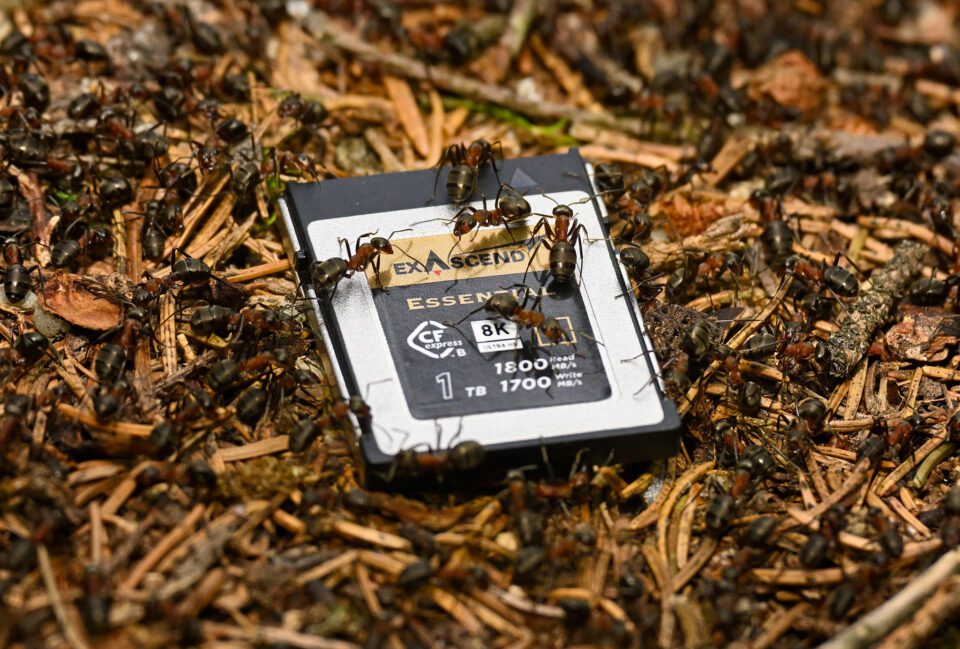 CFexpress Type B cards have experienced quite a boom in the last few years. The reason is that with the advent of mirrorless digital cameras, the demand for data transfer speeds has increased dramatically. There are few types of cards that can keep up with the fast continuous shooting and 8K video of cameras like the Nikon Z9 or Canon R5.
Even more than simple card capacity, card speed is the most important metric nowadays. However, it is one thing to have the speed that the manufacturer claims the card achieves in controlled lab conditions, and quite another to have the speed that the card achieves in real-world use. That's why I took the Exascend Essential CFexpress B out and tested it properly. How else but on animals?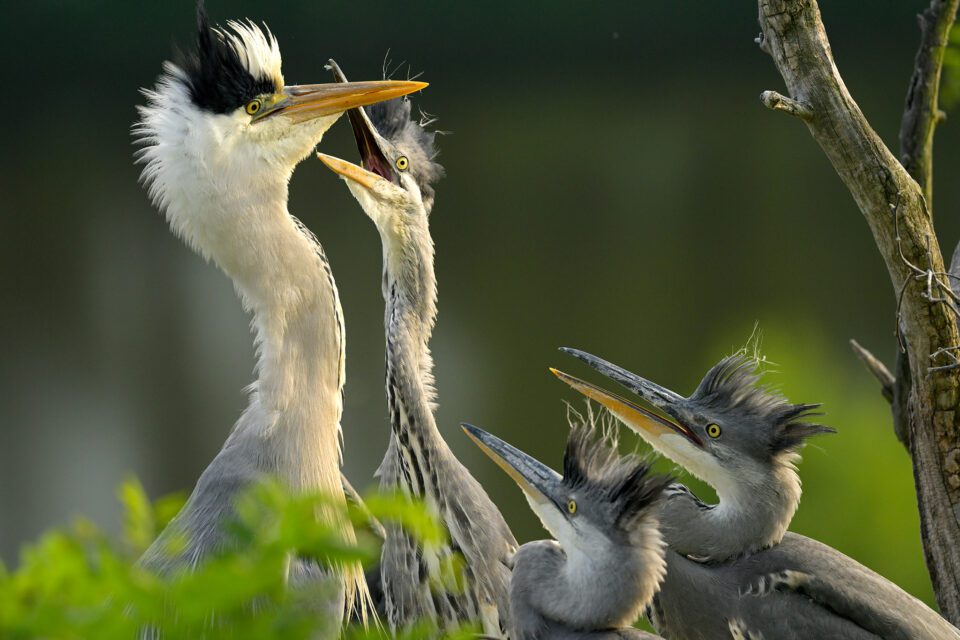 Exascend Essential CFexpress B 1TB claimed features
Read Speed

Sequential: 1800 MB/s
Sustained: 1800 MB/s

Write Speed

Sequential: 1700 MB/s
Sustained: 1400 MB/s
To see how the declared and actual values differ, I subjected the aforementioned high-capacity card to a field experiment. To make the test more valid, I also included a Nikon CFexpress Type B 660GB card in my experiment. Both cards have similar claimed read and write speeds. Did both cards deliver on their claims? You'll find out in the following tests.
Test Design
I conducted the test using a Nikon Z9 camera with a 50mm f/1.8 lens. I shot in lossless compressed RAW, 1/1000s, f/2.8, continuous shooting at the highest rate of 20 FPS. I shot the test scene for 60 seconds. I did this on five different test scenes to minimize the measurement error and the effect of the scene on the file size (and thus the number of images taken).
For the video recording, I set the Nikon Z9 to its absolute limit. This means that I recorded to N-RAW 12-bit (NEV) at 8.3K and 60fps. I recorded videos up to about 2 minutes in length.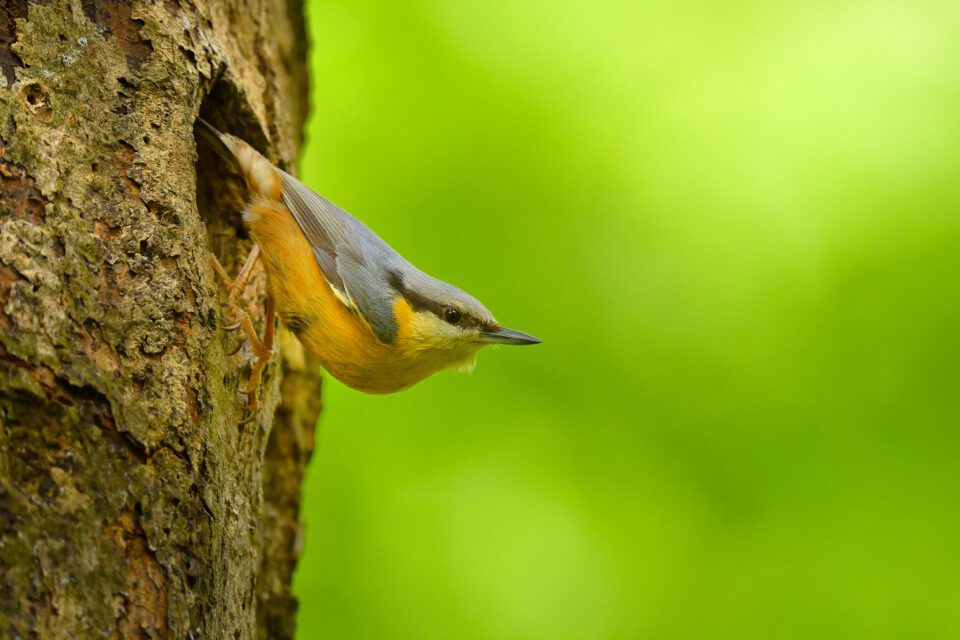 Results
1. Continuous Shooting
In 60 seconds, the Exascend Essential 1TB card wrote an average of 885 frames. That averages out to 14.7 FPS over the course of a minute. With an average file size of 54.8MB, the camera was writing to the card at 805.6MB/s on average.
The card became noticeably warm after several consecutive bursts (estimated temperature around 50°C / 120°F). However, the increased temperature did not affect the frame rate. All five tests of different scenes showed comparable values.
For all five tests, the frame rate was highest during the first 3 seconds. After that, the speed slowed down to about 14-15 FPS. The camera maintained this speed throughout the entire recording period. However, the recording speed was not completely constant. Based on the audio feedback from the Z9, there was occasional speeding up and slowing down.
And how did the Exascend card compare to the Nikon benchmark? Although the claimed speed of the Nikon card is 200MB/s slower than the Exascend, it turns out that things might be a little different in the real world. In the same test, the Nikon Z9 was able to write an average of 938 frames per second to the card over 60 seconds. This corresponds to a frame rate of 15.6 fps (854.9 MB/s) – slightly higher than the Exascend could manage.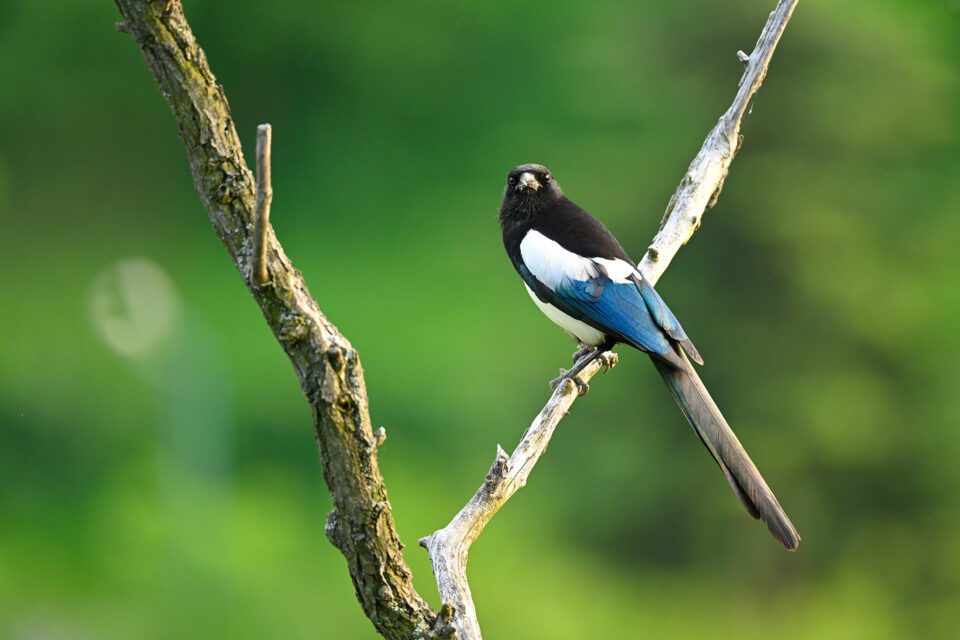 2. Video Recording
When it comes to 8K 60p Raw video, the result is that both cards passed the test. And that's really all there is to it. Because as soon as the camera loads the card and recognizes that its write speed is suitable for recording at 8.3K/60fps and N-RAW 12-bit (NEV), it simply just starts recording. If you put a slower card in the slot, the camera stops recording after about a second.
The amount of data is huge with these settings. A video of just over a minute takes up about 45 GB of memory! I have recorded videos up to about 2 minutes and had no problems with the Exascend card or with the Nikon-brand card. Of course, with such a large data stream, the card did get quite warm, but not to the point where the Nikon Z9 alerted me.
Interestingly, the first time I experienced the " warm card" warning was when I was working with the Nikon Z8. But it was really hot that day, and I was holding the camera for several hours in a row. So the cooling options were very limited. There was a lot to shoot and the camera was literally sticking to my hand. Whether it was the camera, the card, or just the hot weather that was to blame, I will definitely be paying attention to this phenomenon in the future.
Exascend USB 3.2 Gen 2 Dual-Slot Reader
It's one thing to write photos and videos to the card. It's another to get the data from the card to your computer. While I was testing the Exascend Essential card, I wanted to also see how quickly I could transfer the data to my computer using a card reader from the same manufacturer.
The Exascend USB 3.2 Gen 2 Dual-Slot Reader has an aluminum case and supports both CFexpress type B cards and SD UHS-I cards. (A nice bonus was my discovery that the reader also supports SD UHS-II cards, despite what the feature list says.) The manufacturer promises a transfer speed of 10,000Mb/s.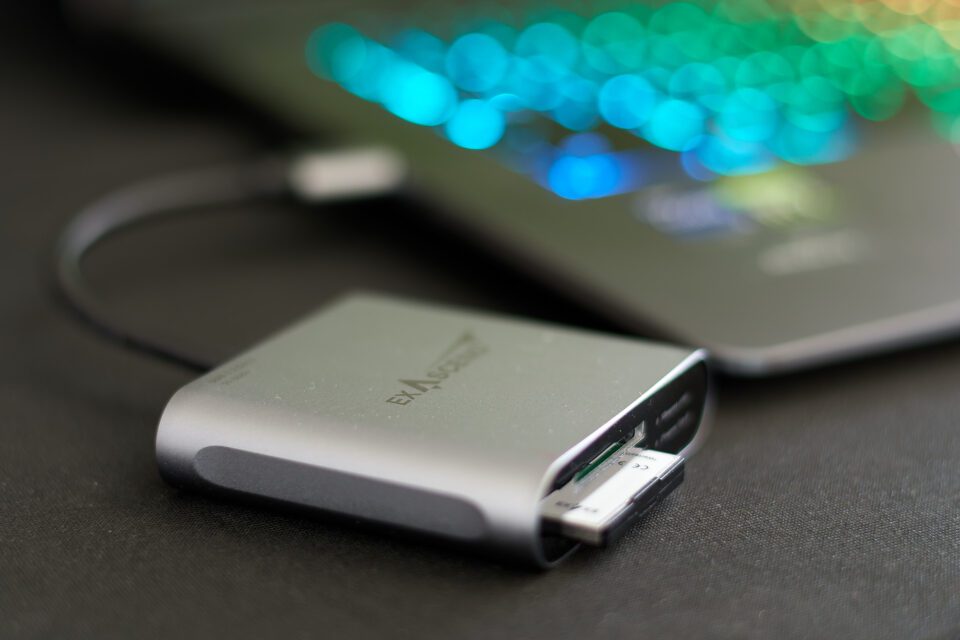 For comparison, I used my own Delkin Devices DDREADER-54. My version only supports CFexpress type B cards, although there is also a dual card variation. Like the Exascend card reader, the Delkin also also claims a transfer speed of 10,000Mb/s.
I am aware that there are several variables that go into a reader's transfer speed. The computer you are using plays a big role. In my case, I used my MSI Creator Z16 laptop (Intel Core i9, Geforce RTX 3060, USB3.2 Gen2 ports). I used the EaseUS DiskMark application to test the speed. I took 5 measurements in total while importing photos, then averaged the results.
With the same Exascend CFExpress card that I've been reviewing, the Exascend reader achieved speeds of 842.6 MB for sequential read, and 1061.5 MB for sequential write. Is that good or bad? If I was expecting speeds of 10,000 MB/s, this would be a clear disappointment. But the devil is in the details, and these readers don't claim to have 10,000 MB/s, but 10,000 Mb/s! It's the difference between "B" and "b." You can convert from MB to Mb by multiplying by eight. At that point, we are at a write speed of 8,492 Mb/s. That's much closer to the claimed value of 10,000 Mb/s.
And what about the comparison with the Delkin Devices Reader – 54? When tested in the same way, it achieved speeds of 791.3MB for sequential read, and 910.7MB for sequential write. So the speed difference in my test is 6.5% for reading and 16.5% for writing, both in favor of the Exascend card reader.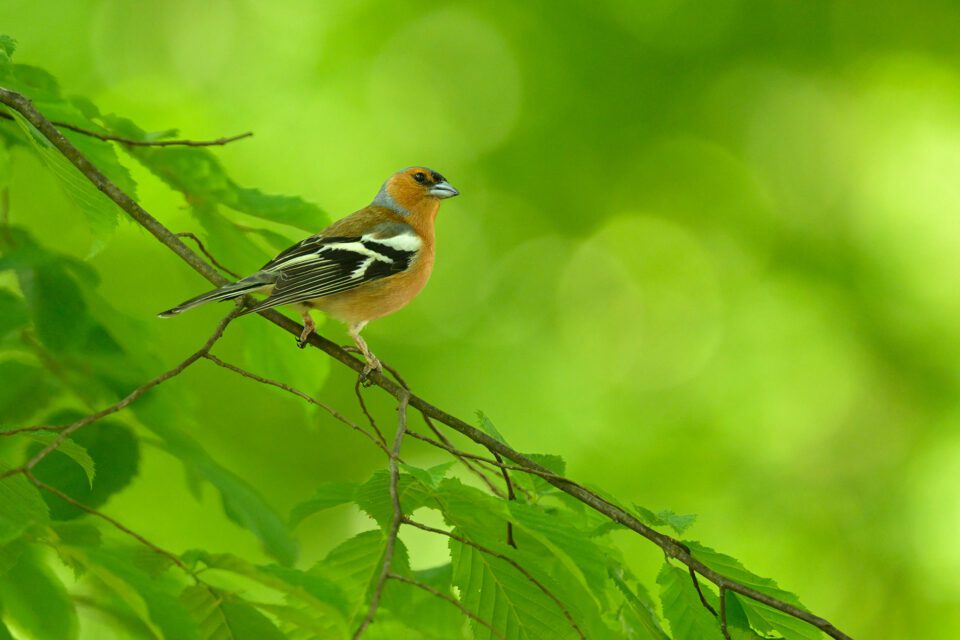 Summary
Fast continuous shooting with high-resolution sensors, or recording high-quality 8K video, produces data flows comparable to the Amazon during the rainy season! Fortunately, CFexpress type B memory cards are not as exotic as they were just a few years ago. Their speed has convinced an increasing number of camera manufacturers to reserve at least one slot in their devices for them.
As the popularity of these cards grows, we can expect more and more card manufacturers to enter these waters. The logical result should be a lower price for these notoriously expensive memory cards. The truth is that CFexpress cards can now be purchased significantly cheaper during various discount promotions. However, if you want a really fast card from an established brand, be prepared to make a considerable investment, especially for the larger capacity models like this one.
An alternative may be cards from lesser-known manufacturers, Exascend included. Their prices are often quite reasonable and the specs are not behind the big players, although field tests are more important than specs. My field test of the Exascend Essential 1TB card shows that it is very close to the Nikon-brand CFExpress cards in write speed. That said, it still came up short of the Z9's theoretical maximum 20 FPS rate, averaging about 15 FPS over 60 seconds instead. (For the first few seconds of the burst, it did hit close to 20 FPS, and that's enough for many use cases).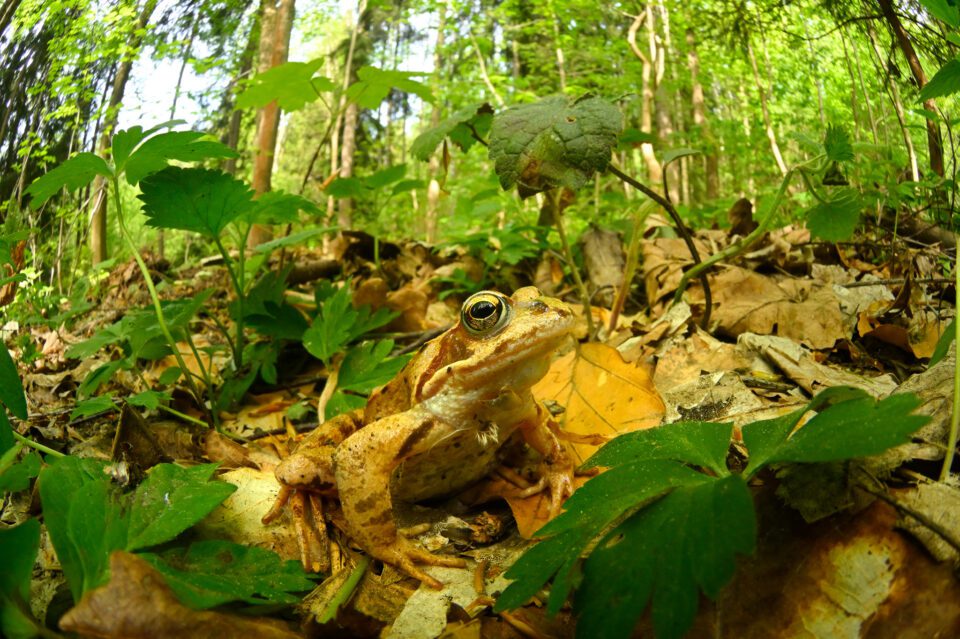 As for the Exascend USB 3.2 Gen 2 Dual-Slot Reader, it performed as expected, and actually better than my comparable Delkin card reader. It didn't quite reach the maximum claimed speed of 10,000 Mb/s, but it was close, averaging about 8,500 Mb/s.
I hope you found this real-life memory card test useful. Personally, it has inspired me to do a similar test for a larger number of currently available cards and to create a summary table for you in the future, which I would like to keep updated. But that's for another time.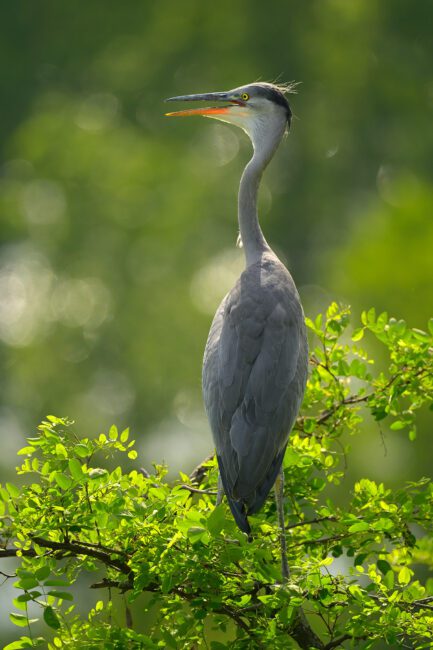 If you would like to purchase a tested card or reader, we would be happy if you would use one of the links below to thank Photography Life for our work:
Exascend USB 3.2 Gen 2 Dual-Slot Reader at Amazon.
Let me know in the comments section of this article if you are interested in anything about the testing methodology or the memory cards tested.