If you're using one of the latest laptops featuring USB-C, like the MacBook Pro, the C type port can be both a blessing and a curse. On one hand, it's a powerful and multi-purpose port. On the other hand, it seems like there are never enough of them to go around!
That's where the Dockcase Smart USB-C Hub comes into play. Although I love my MacBook for travel, this hub allows me to use it in a much more fully-featured way, like connecting card readers, ethernet, or HDMI while traveling. Should you add it to your bag?
Dockcase Smart USB-C Hub
Like many products, Dockcase's Smart USB-C hub offers a range of ports:
100W PD USB-C power-in port
USB 3.2 Gen 2 USB-C port
USB-A 3.2
2x USB-A 2.0 ports
HDMI
DisplayPort
Gigabit Ethernet
SD and MicroSD card slots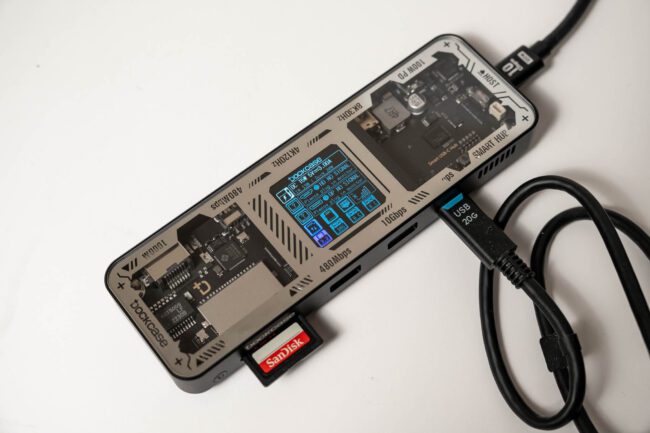 Beyond these ports, though, the Smart Hub includes an integrated diagnostic display. While this might seem like a gimmick at first, it's actually very useful. The display can show things like what connection protocol your device is using, the amount of power being drawn, transfer speeds, and information about the display formats being used via HDMI or DP.
These diagnostics can help you troubleshoot bad cables, check the status of your device charging, and more. I found that it's particularly helpful when chasing down video output issues. The state of video output over USB-C is a bit messy, and more information is always better.
All that said, the single-button interface for the display is not the most intuitive.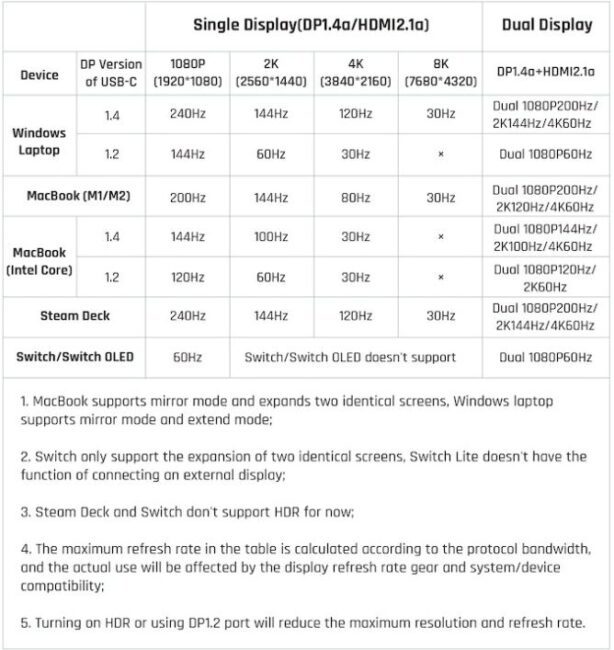 As a big bonus for many photographers, the integrated card reader isn't an afterthought. The transfer performance really impressed me, with UHS-II support enabling up to 312MB/s of reads. It can also pull from both the SD and MicroSD simultaneously. While I wish it had CFExpress support, CFE is probably too new of a standard to realistically expect in an off-the-shelf hub.
The presence of Gigabit Ethernet is also really nice to have, but given the otherwise great speeds of the device, I'd love to see Multi-Gig support in a future version. One other nice-to-have feature would be the addition of one more USB-C port. USB-A is really nice to have, but more and more devices are trending to USB-C cables, and just one USB-C port feels a bit imbalanced.
In short, I think this device is a really good option for users who are planning on traveling with their laptop or, at home, making use of the display outputs and multitude of ports available. It's a great way to break down a single USB-C port into a wider range of capabilities. Finally, I really like the clear labeling of the ports, along with the helpful diagnostic display and the sleek enclosure.
The Dockcase Smart USB-C Hub is available now on Kickstarter and has been funded at $420,000 at the time of this review's publication (the project's goal, albeit a lowball, was $5000). While Kickstarter projects do carry delivery risks, Dockcase has delivered 9 previous products via the platform without issue. I also had the opportunity to test this model in the field on a recent trip, and it worked great – so, they're clearly already capable of manufacturing it successfully.
Let me know in the comments if you have any questions!