The Canon Rebel T7i / EOS 800D sits at a very crowded spot in the market since many camera manufacturers are trying to target the "first DSLR" (or "first mirrorless"), crowd. How does it stack up against its main rivals?
Canon Rebel T7i vs Nikon D5600
The most obvious competitor to the T7i, aside from Canon's own lineup, is the Nikon D5600. Both cameras are a similar price new ($700 for the D5600 and $800 for the T7i, both including a kit lens), and their specifications are quite similar. The Canon T7i has a better LCD screen and Dual Pixel autofocus, but the Nikon D5600 is no slouch, with added features like Auto ISO minimum shutter speed and Time exposure adjustments that many will find useful.
What about image quality? That's an area where the D5600 is ahead of the T7i, although not as much as some may think. Here is a comparison from ISO 800 to ISO 6400 of these two cameras, with the T7i on the left. You can click to see the images larger, too:
As you can see, the Nikon D5600 has better noise performance by about a stop. In other words, ISO 1600 on the T7i (the highest I would normally use) is akin to ISO 3200 on the D5600.
This difference might matter to you, and it's not reasonable to overlook it entirely, but there are more important things about a camera than one-stop differences at high ISO values. For example, you may find the Canon T7i's Dual Pixel autofocus to be a feature you can't live without, or even prefer the higher quality kit lens that comes with the T7i. (Nikon's 18-55mm AF-P doesn't have a physical switch for image stabilization, and it requires you to lock/unlock the lens in order to collapse it as small as possible.) Or, you may prefer the battery life of the D5600, which is a whopping 970 shots per charge.
On balance? Get the Nikon D5600 if sensor image quality is your main concern, and you are planning to get a different lens from the kit option, or if you want to save the $100. Get the T7i if you care more about video autofocus and kit lens quality. Both are good choices; if you get one and don't like it, the other won't solve your problems.
T7i vs Older Canon Rebels
The Canon Rebel lineup is huge and confusing. Rather than trying to explain all the details in a few paragraphs, take a look at this chart to see where the T7i stands. It is one of Canon's newest and most advanced Rebel cameras, but not the only one that has high quality features. Below, I will only compare the T7i to some of its most recent predecessors (or, in the case of the T7, a later version), since there are so many in total:
| | Canon T6 | Canon T7 | Canon T6i | Canon T7i |
| --- | --- | --- | --- | --- |
| Announcement Date | March 2016 | February 2018 | February 2015 | February 2017 |
| Megapixels | 18 | 24 | 24 | 24 |
| Autofocus Points | 9 | 9 | 19 | 45 |
| Continuous Shooting | 3 fps | 3 fps | 5 fps | 6 fps |
| LCD Tilt-Flip Capability | No | No | Yes | Yes |
| Dual Pixel AF | No | No | No | Yes |
| Battery Life | 500 photos | 500 photos | 440 photos | 600 photos |
| Weight | 485 g | 475 g | 555 g | 532 g |
| Price (2018, with 18-55mm kit lens) | $400 | $500 | $600 | $800 |
The takeaway is simple: If the Canon T7i is out of your budget, there are many Canon DSLRs you can choose instead. This is especially true if you choose to buy used.
But do any of the other Rebel cameras make sense? They certainly can. Personally, I would tend to stay with the T6i or above if you are photographing any sort of action since the 5 fps and 19-point autofocus system are about the minimum you can get away with for that type of photography. But if you don't care about action photos, and all you want is an affordable DSLR, I would skip the T7 and go for the older T6. At $400 new (and even less used), it is a very impressive deal for a camera today.
T7i vs Canon SL2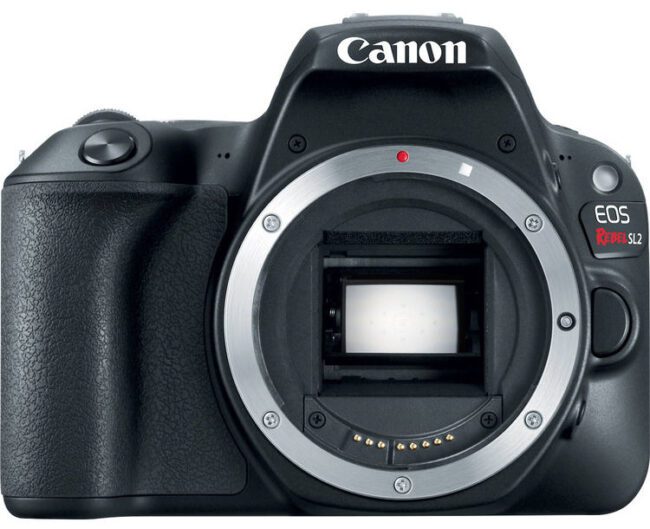 Canon's lowest-end DSLR lineup is the "SL" product line, which currently is on the SL2, also known as the EOS 200D. While testing the T7i, I also had the SL2 on hand, and it surprised me with its high level of quality. A full review is coming soon, but the bottom line is that the SL2 is no slouch if price and weight are your main considerations, and you are willing to forego some autofocus and frame rate performance. Here is a list of the most important specification differences between the two cameras:
The T7i has a much better autofocus system – 45 points versus 9 points
The T7i's focusing points are also all cross-type, compared to just 1 cross-type point on the SL2
6 fps on the T7i versus 5 fps on the SL2
The buffer on the T7i is much larger (21 RAW photos versus just 5)
Both have the same high-quality sensor
Both have an excellent tilt-flip screen
Both also have Dual Pixel autofocus in live view
The SL2 weighs noticeably less – 453 grams versus 532 grams
The SL2 costs $550, while the T7i costs $750
T7i vs Mirrorless Options
There are a number of mirrorless cameras that compete for the same target audience as the T7i. Most popular is the Sony A6000, although entry-level options from Fuji and Olympus (as well as Canon itself) also have a similar user in mind.
Are any worth purchasing? It depends upon your priorities. Most of these mirrorless cameras are lighter, smaller, and less expensive than the T7i. They also have more autofocus points (though not necessarily higher quality autofocus points). The T7i, in turn, has a better battery life than all its mirrorless competitors, as well as a larger form factor that some photographers find more ergonomic. Here are some comparisons with the T7i's top mirrorless competition
Canon EOS M Cameras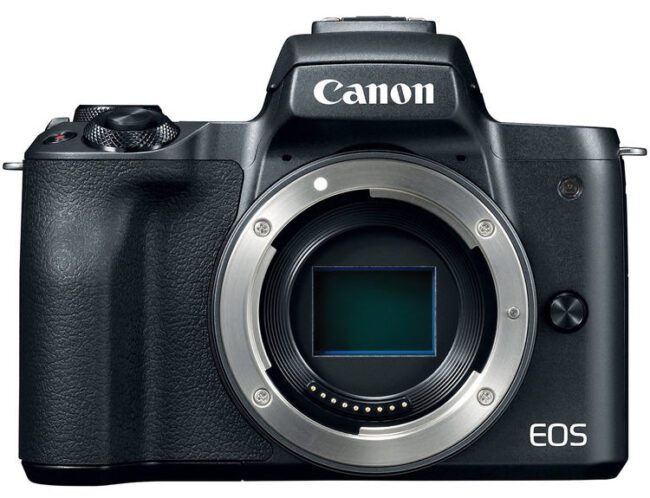 Canon has its own set of mirrorless cameras, the EOS M line, which photographers at this level may be interested in buying. The lineup has some strange naming conventions and prices (with the M5 currently costing more than the M6, for example). However, as you can see from Canon's own EOS M comparison page, the most recent EOS M50 is generally the most advanced, and also moderately priced.
Compared to the T7i, the EOS M50 has a few important differences. First, the biggest downside is battery life. At best, it can get up to 425 shots per charge, but that is using both "Eco Mode" and "power saving mode," when only taking pictures via the rear LCD. If you shoot through the viewfinder, the best you can do is 290 shots per charge, compared to the T7i's 600.
Ignore that difference, though, and the M50 matches or beats the T7i at almost everything. It has 4K video, 143 focusing points, 10 fps (or 7.4 fps with continuous autofocus), and an equally high-quality LCD and sensor. The M50 also is $120 less than the T7i, coming in at just $630, body only. This is an excellent camera on all fronts, and one I would strongly consider over the T7i. See it at B&H.
Olympus E-M10 III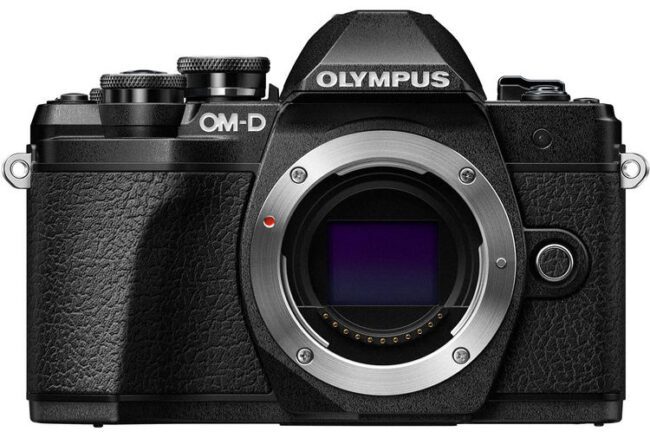 The Olympus E-M10 III is arguably Olympus's closest competitor to the Canon T7i. It has 8.6 frames per second to the Canon's 6, a 16-megapixel sensor, and a tilt screen. The autofocus system on the E-M10 III is also impressive, with 121 focusing points, significantly more than the 45 points on the T7i (though these are contrast-detect rather than phase-detect).
The Canon wins on battery life and image quality (due mainly to the larger sensor, though the extra pixels play a role as well), although it is priced noticeably more (with the Olympus at $550 and the Canon at $750 from B&H). Ignoring price, I would pick the Canon T7i for most work, but the Olympus is a good deal and impressive for sports/action photography.
Fujifilm Cameras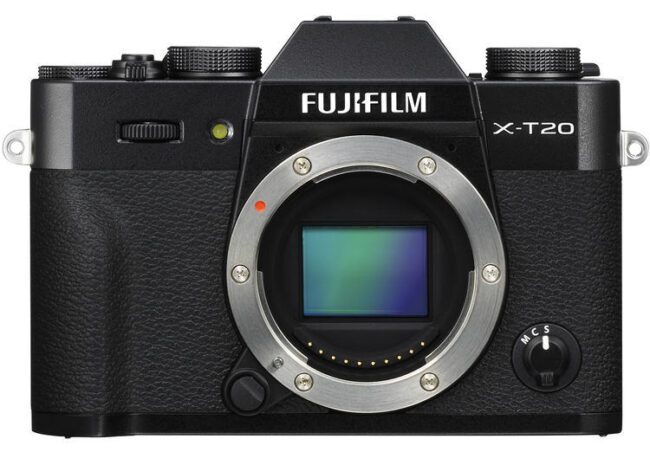 The T7i sits between the Fuji X-A5 and the Fuji X-T20. All three of these cameras have the same sensor size, leveling the image quality playing field more closely.
The X-A5 is Fuji's most entry-level mirrorless camera, but it still has several nice features, including a great autofocus system (91 focus points, and a hybrid phase-detect/contrast-detect system). It also costs just $600 including a kit lens. However, it doesn't have a viewfinder, and the battery life is about half of the T7i's. Your decision here comes down to price and weight versus a viewfinder and better battery life. Both are excellent cameras.
The X-T20, on the other hand, has an enormous set of features, with 325 autofocus points, 14 frames per second, 4K video, and a high-quality electronic viewfinder. The T7i still has better battery life (600 photos versus 350 on the Fuji), but that is its biggest benefit. However, the Fuji costs a bit more – $800 body only, compared to $750 body only for the T7i. Note that the Canon's kit lens is only an additional $50, so the total price you would pay is closer to $800 versus $900 for the Fuji. Between the two, the Fuji is pretty tempting.
Sony A6000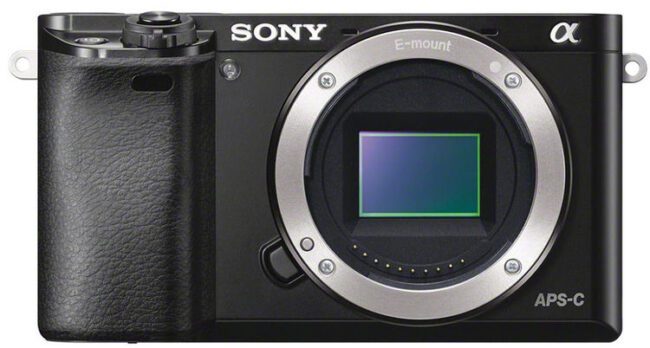 Last is the Sony A6000, which you should not underestimate. This $450 mirrorless camera has 11 frames per second, 179 autofocus points, and a very lightweight form factor. It also has a bad battery life (360 photos), but it packs a lot of technology into a small camera. Between the two, the T7i has a more flexible tilting screen (with the A6000's not flipping completely around), a more rugged form factor, an optical viewfinder rather than electronic (which could be a pro or a con), and more photos per charge. The Sony A6000, in turn, offers higher autofocus specifications, although in practice its main advantages over the T7i are weight and price. The Canon comes out ahead overall, ignoring price, but the A6000's price is about as good as it gets.