The Rebel T7i, also known as the EOS 800D and the Kiss X9i, was introduced by Canon in February of 2017 as part of a long line of Rebel DSLRs. These cameras have been a staple of Canon's system for years, starting with the original "EOS Digital Rebel" in 2003. The T7i improves upon its many predecessors by adding a faster frame rate, better autofocus, and Canon's newest generation APS-C sensor. It retails for $750 body only and $800 with a kit lens, fitting squarely in the range of an upper entry-level DSLR. But is it worth purchasing? Let's take a look.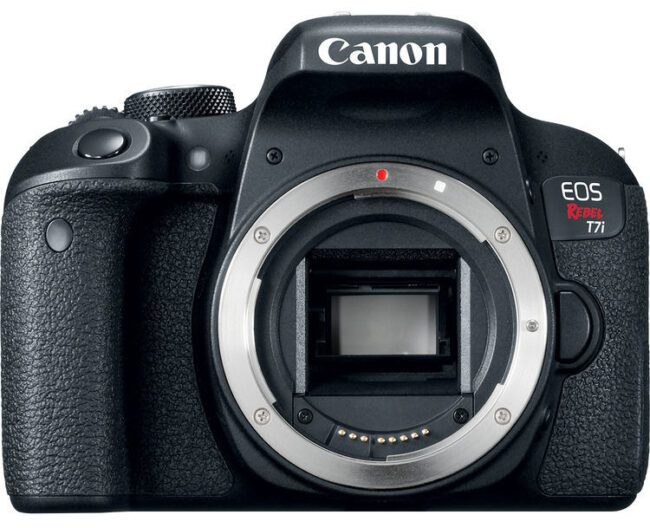 The specifications for the Canon T7i / 800D are in line with what you'd expect for an entry-level DSLR, with a 24.2-megapixel sensor, 45 autofocus points, and 6 frames per second shooting. In fact, calling the T7i and its competitors "entry-level" is a bit harsh, given that all these cameras have very impressive features and image quality, and are overall quite advanced.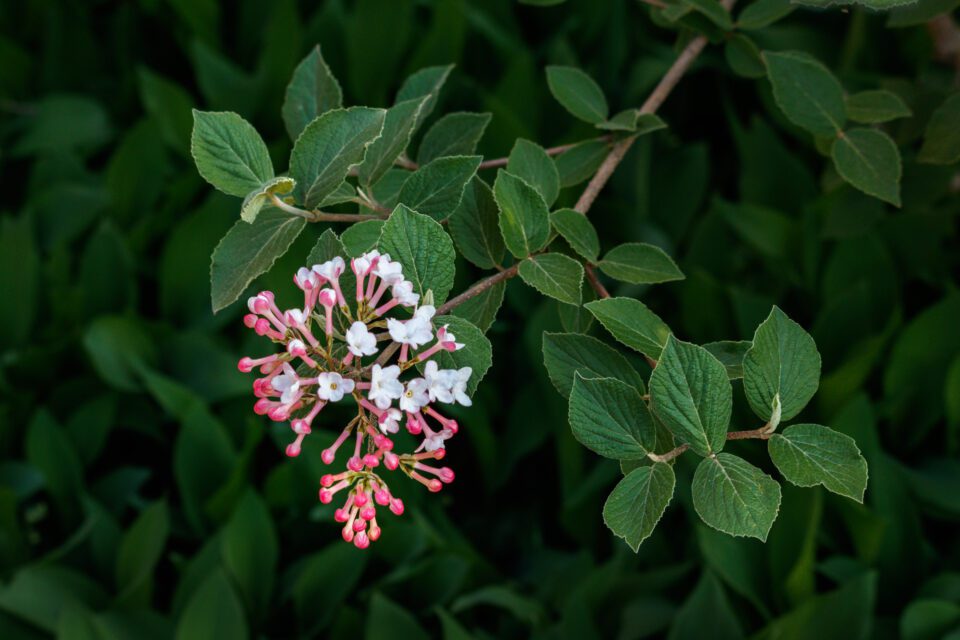 Of course, the T7i does have some lower-end and mid-tier features, such as its button layout and autofocus system, which fall short of Canon's top DSLRs. But it also matches these more advanced cameras in a number of ways. Here are the most important specifications you need to know:
Canon T7i / 800D Specifications
Sensor Resolution: 24 megapixels
Sensor Type: CMOS
Sensor Size: 22.5 × 15mm
Sensor Pixel Size: 3.7µ
Low Pass Filter: Yes
Sensor Dust Reduction: Yes
Image Size: 6000 x 4000 pixels
Image Processor: DIGIC 7
Viewfinder Type: Pentamirror
Viewfinder Coverage: 95%
Viewfinder Magnification: 0.82×
Storage Media: 1 SD
Continuous Shooting Speed: 6 FPS
Buffer Size (RAW): 21
Shutter Speed Range: 1/4000 to 30 sec
Exposure Metering Sensor: 7560-pixel RGB+IR
Base ISO: 100
Native ISO Sensitivity: 100-6400
Boosted ISO Sensitivity: Up to ISO 25,600
Focus Points: 45-point, all cross-type
On Sensor Phase Detection: Yes
Flicker Detection: Yes
Video Maximum Resolution: 1920 × 1080 up to 60 fps
LCD Size: 3″ diagonal LCD
LCD Resolution: 1,040,000 dots
Tilting LCD: Yes
Touchscreen LCD: Yes
Built-in GPS: No
Built-in Bluetooth: Yes
Built-in Wi-Fi / NFC: Yes
Battery: LP-E17 Lithium-Ion Battery
Battery Life: 600 shots (CIPA)
Weather Sealed Body: No
USB Version: 2.0 Micro-USB
Weight (Body Only): 532 g
Dimensions: 131 × 99.9 × 76.2mm
Price: $749 body only, $799 with kit 18-55mm lens
More Product Information: Canon USA T7i Page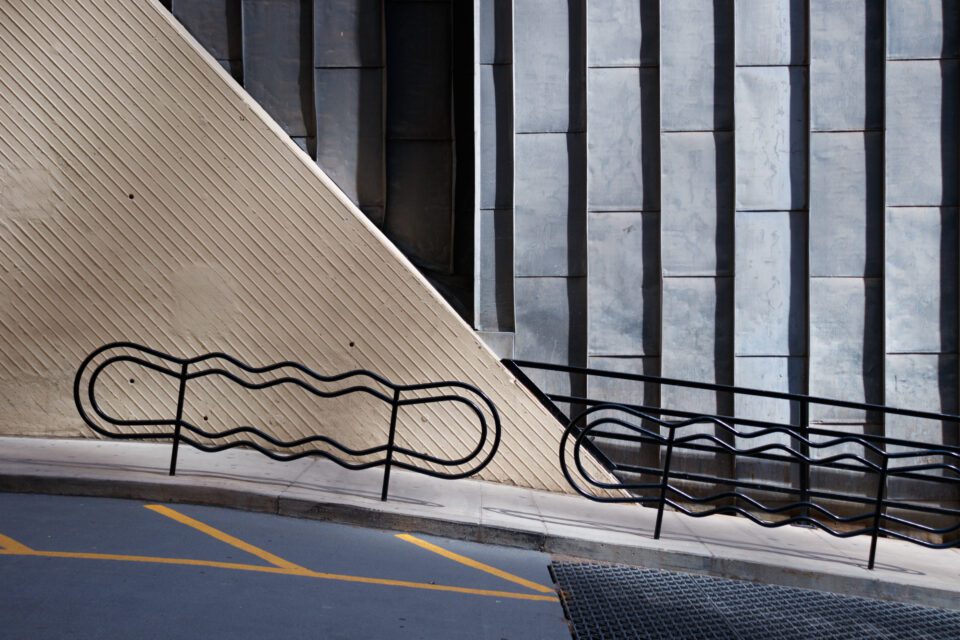 Next is build quality and handling, where the T7i naturally has some compromises. However, on balance, it includes some nice features that make up for a lot of what it lacks.
Build Quality
The first time you handle the Canon T7i / 800D, you may be surprised at how good the build quality is. Although the T7i doesn't measure up to some of Canon's higher-end crop sensor DSLRs, like the 80D or 7D Mark II, it still feels quite sturdy in-hand. The grip is deep enough to hold relatively easily, which is not always the case with entry-level cameras, especially with comparable mirrorless options.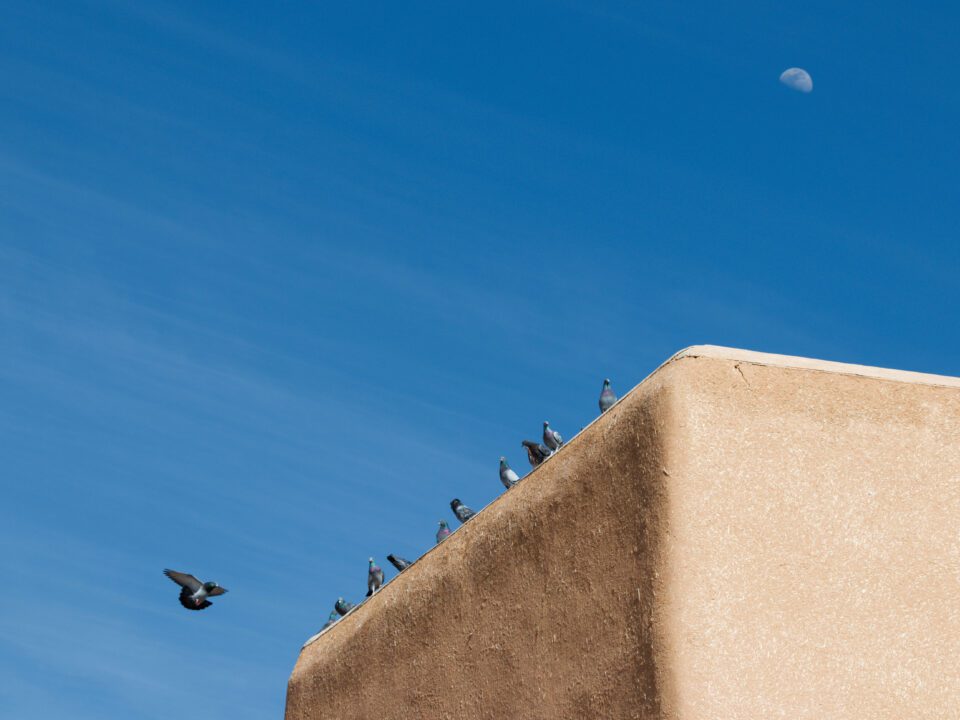 In terms of weather sealing, the T7i definitely doesn't have Canon's highest-end protection from the elements. You should be able to use the T7i in light rain without any problems, but I wouldn't want to unpack it in the middle of the storm. This is more out of an abundance of caution than anything else; even DSLR cameras without weather sealing still do surprisingly well in tough conditions.
Some parts of the Canon T7i do feel a bit on the cheap side, such as a few of its buttons, which are somewhat plasticky. The SD card slot's door on the side of the camera also wobbles a bit, and it doesn't spring open in the same way that it does on most DSLRs. However, these are minor notes, and not unexpected for a sub-$800 camera.
One thing to note in terms of the T7i's build quality is that it has a tilt-flip screen rather than a fixed LCD. On balance, I consider this to be much more of a feature than a problem, but it does mean that the T7i requires somewhat more careful handling, especially when the screen is flipped out. You wouldn't want to drop the camera when its LCD is extended.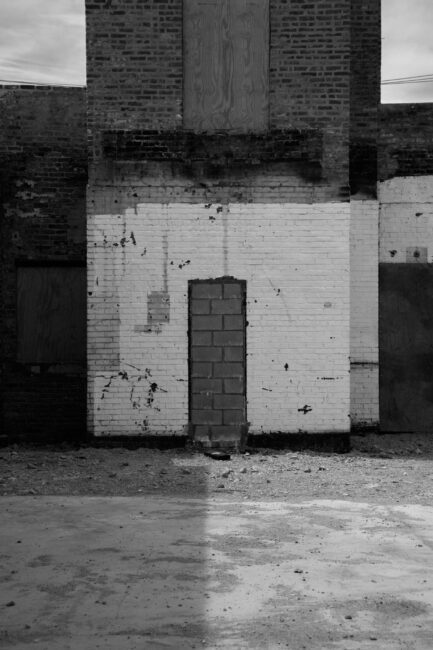 Ergonomics and Handling
Overall, the Canon Rebel T7i is quite easy to use, but it isn't perfect. Although it is a common fact of entry-level DSLRs, the T7i only has a single dial that you can use to adjust settings. This makes the camera somewhat more inconvenient to use, especially when in manual mode. It is not as though other entry-level DSLR cameras are any better, such as the competing Nikon D5600, but some mirrorless cameras around this price range do have a second command dial. If Canon ever adds this feature on an entry-level DSLR, it would be a very welcome sight.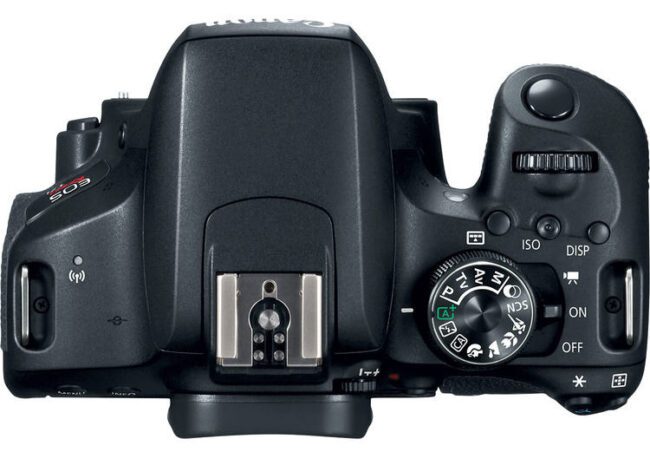 One downside of the Canon T7i is that you cannot customize it as much as other cameras allow. The only two buttons that can be programmed to perform a completely different task are the "SET" button and the "negative magnifying glass" button on the back. Other cameras, like the competing Nikon D5600 and Sony A6000, have at least one more custom function button that can be programmed to a wider array of tasks.
However, the T7i does have some controls already that other cameras don't, such as an ISO button. So, there might not be as much of a need to customize the T7i, since much of that "customization" is built in already. And the two buttons which can be customized provide features that are quite valuable, such as the ability to assign autofocusing to the back of the camera rather than the shutter release button.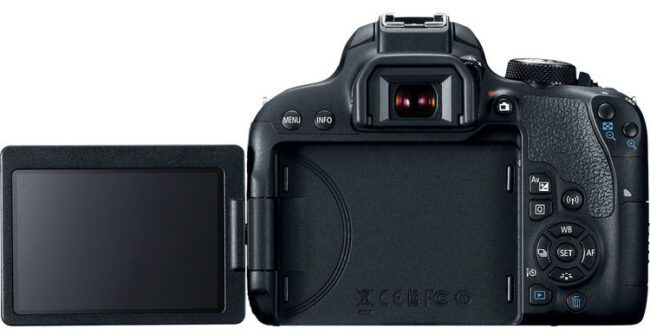 Lastly, it is worth pointing out that the tilt-flip LCD on the T7i is excellent, with beautiful colors (noticeably better than Nikon's) and an easy-to-use touchscreen. Personally, I like LCDs that can flip 180 degrees around, as the T7i's can since it is simply so flexible. There are very few cameras on the market today with a nicer screen than this one.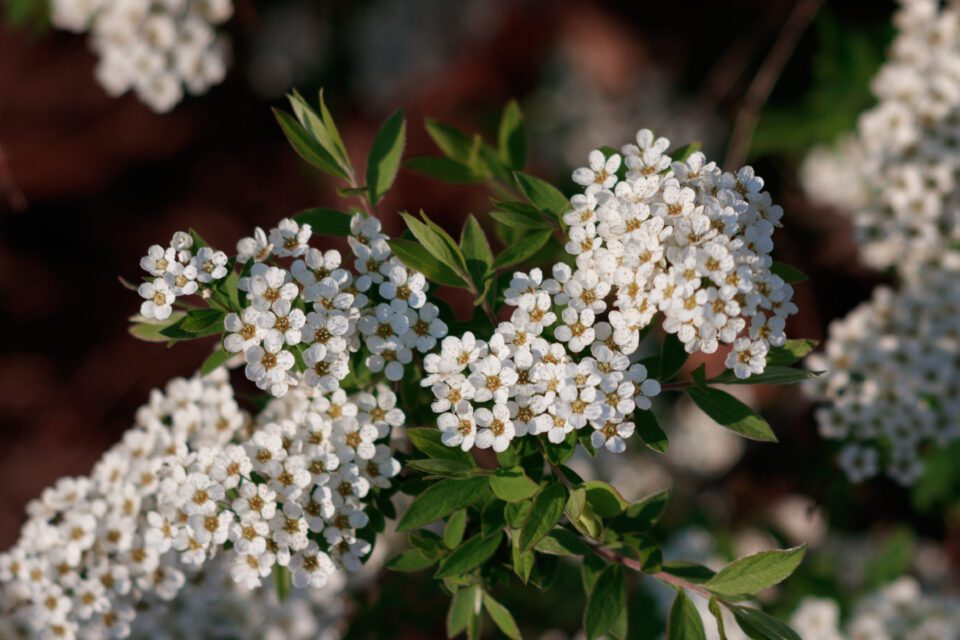 Missing Features
A few missing features on the T7i / 800D are worth mentioning since some photographers might find them important to their work.
First, the T7i has no way to change the "minimum shutter speed" if you're using Auto ISO. This is one of the T7i's most glaring omissions since it's something many photographers rely upon for capturing action in aperture-priority mode. As it is, the Auto ISO minimum shutter speed is based completely upon your focal length. (So, if you are photographing sports or wildlife in aperture-priority, you probably won't be able to use Auto ISO; it will give you shutter speeds that are too long.)
The T7i also does not have a built-in Time exposure mode, which is also a relatively advanced feature, although it is one found on Nikon's competing D5600 DSLR. This option lets you press the shutter button once to start the exposure, then, at whatever later point you choose, press it again to end the exposure. It's a helpful feature for long exposures, especially without a remote shutter release.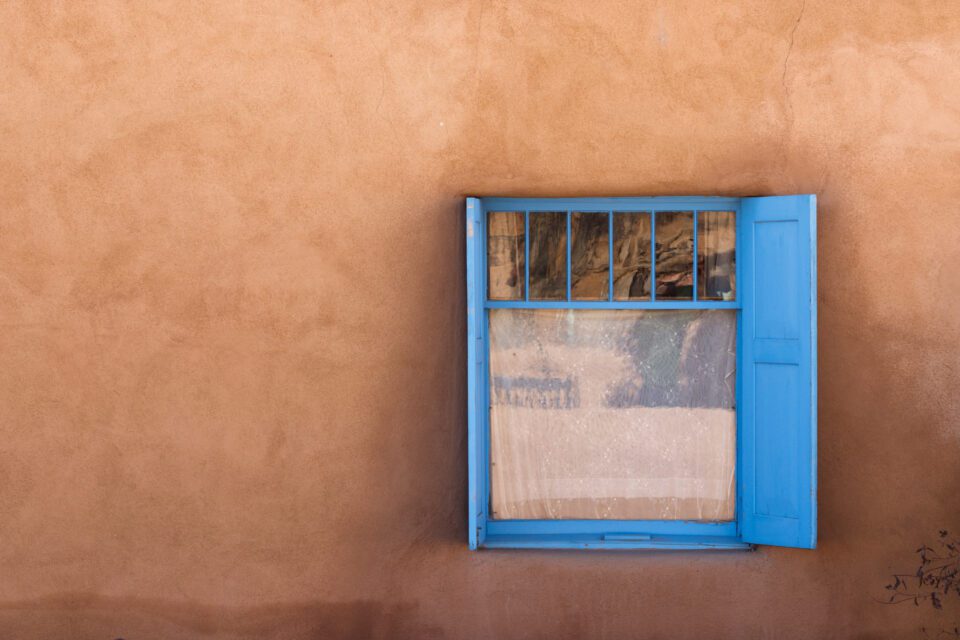 Along with that, given the price of the camera, it should not be surprising to hear that the Canon T7i leaves out a few advanced features you'll find on some of Canon's other cameras. For example, it only has one memory card slot, no autofocus fine-tuning, no top LCD, and a lower magnification viewfinder.
None of this is enough that you should avoid the Canon T7i / 800D. In fact, for a $750 camera, it's about what you would expect – which is to say, quite good. But you'll always miss out on at least a few features when purchasing an entry-level DSLR.
The next page of this review covers another important part of the T7i: its autofocus system. Borrowing the focusing system from its older brother, the 80D, the T7i does a nice job capturing moving subjects and action with little difficulty.