One of the smallest and lightest Canon DSLRs is the Rebel SL2, announced in June of 2017 and retailing for $549, body only. The SL2 also goes by the names "EOS 200D" and "Kiss X9" outside the US market. Despite the camera's small size, Canon packed a lot into the SL2, including a tilt-flip touchscreen, dual pixel autofocus, and the company's newest 24 MP sensor. This detailed review covers everything you need to know about the SL2.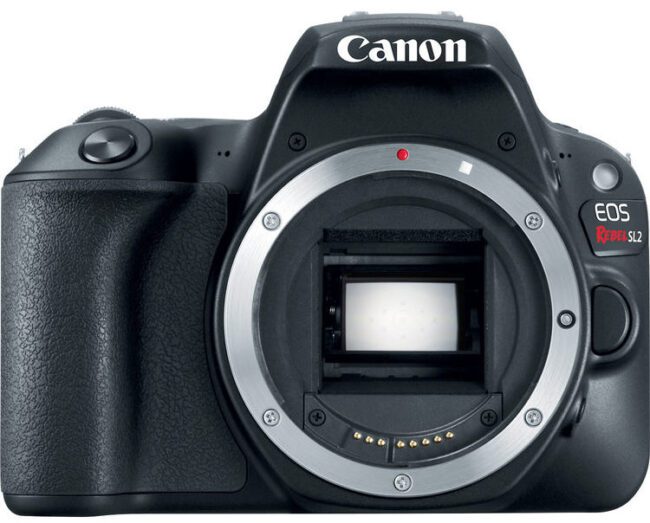 The specifications of the Canon SL2 are on the higher end of what you would expect from an entry-level DSLR, in part because the SL2 is more about being as small and lightweight as possible rather than as cheap as possible. So, you will find features like a tilt-flip LCD and dual pixel autofocus that outmatch other entry-level cameras.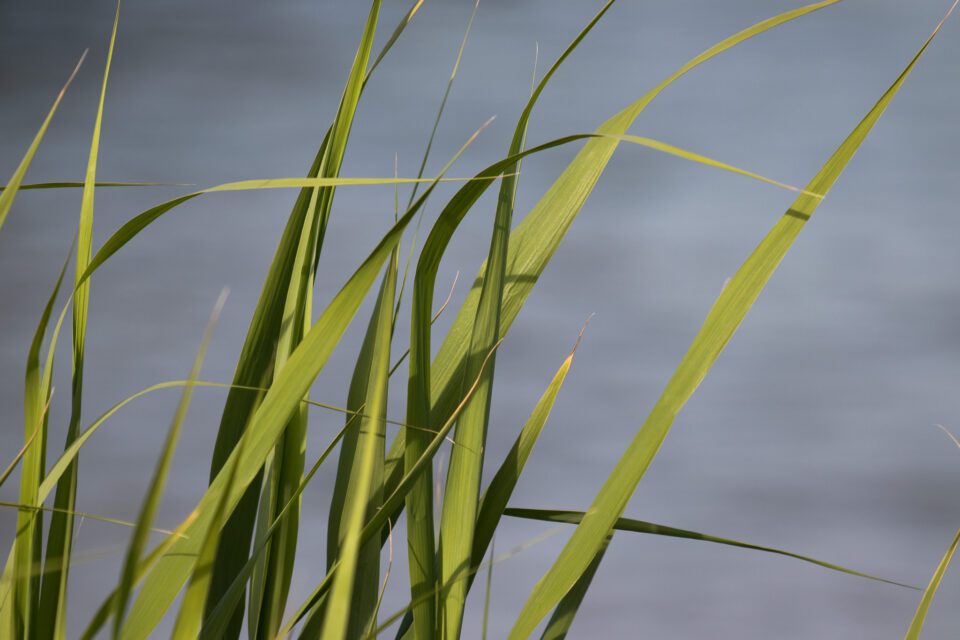 Canon SL2 Specifications
Sensor Resolution: 24 megapixels
Sensor Type: CMOS
Sensor Size: 22.3 × 14.9mm
Sensor Pixel Size: 3.72µ
Low Pass Filter: Yes
Sensor Dust Reduction: Yes
Image Size: 6000 x 4000 pixels
Image Processor: DIGIC 7
Viewfinder Type: Pentamirror
Viewfinder Coverage: 95%
Viewfinder Magnification: 0.87x
Storage Media: 1x SD
Continuous Shooting Speed: 5 FPS
Buffer Size (RAW): 5 photos before slowdown to about 2 FPS
Shutter Speed Range: 1/4000 to 30 sec
Exposure Metering Sensor: 63 zone dual-layer
Base ISO: 100
Native ISO Sensitivity Range: 100-6400
Boosted ISO Sensitivity: Up to ISO 25,600
Focus Points: 9, one cross-type (center)
On Sensor Phase Detection (Dual Pixel AF): Yes
Flicker Detection: No
Video Maximum Resolution: 1920 × 1080 up to 60 fps
LCD Size: 3″ diagonal LCD
LCD Resolution: 1,040,000 dots
Tilting LCD: Yes
Touchscreen LCD: Yes
Built-in GPS: No
Built-in Bluetooth: Yes
Built-in Wi-Fi / NFC: Yes
Battery: LP-E17 Lithium-Ion Battery
Battery Life: 650 shots (CIPA)
Weather-Sealed Body: No
USB Version: 2.0 Micro-USB
Weight (Body Only): 453 g with battery and card (1.0 pound)
Dimensions: 122.4 × 92.6 × 69.8mm
Price (late 2018): $550 body only, $650 with kit 18-55mm lens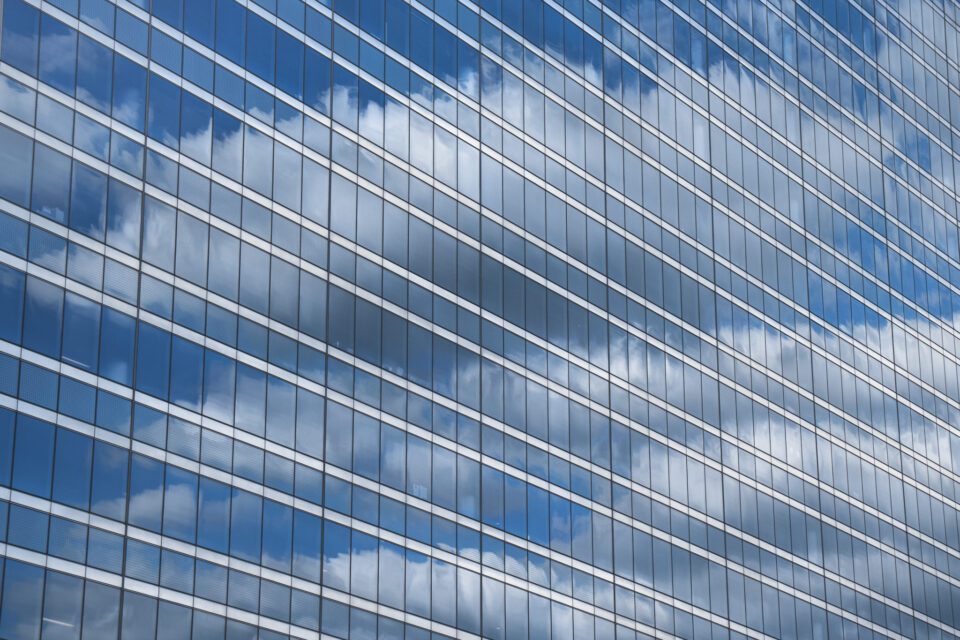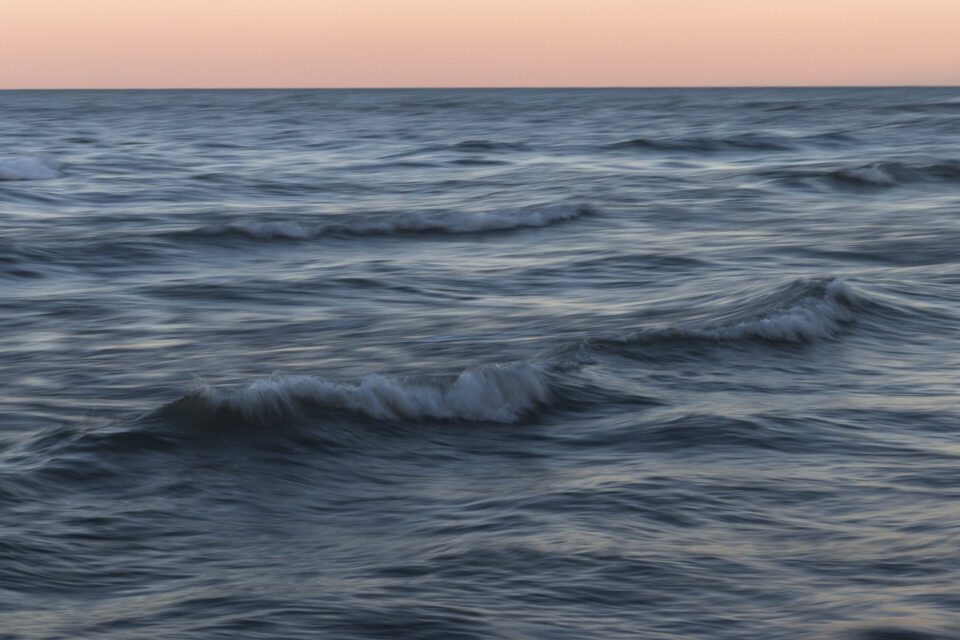 On the next page of this review, we will cover the build quality, handling, and features of the SL2 to see whether it is worth purchasing for your own photography.
Build Quality and Feel
On balance, the SL2 was quite comfortable to use, with a good grip and impressive build quality for a camera of its price. This is in contrast to other entry-level DSLRs, such as Nikon's D3400 (and older D3000 series cameras), which give a distinct impression of using lower-quality materials. Having used the more expensive Canon 80D side by side with the SL2, I was surprised that the cheaper camera held its own in terms of build quality.
Still, don't be surprised if things like weather sealing and longevity favor Canon's more expensive DSLRs. As comfortable as the SL2 is, I wouldn't want to use it in a storm (although it worked fine in moderate rain).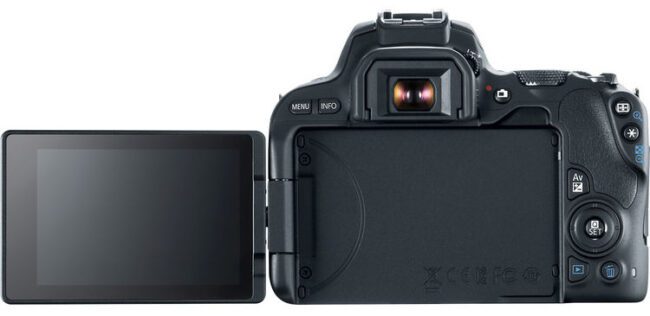 Some people may have concerns about the tilt-flip LCD screen's build quality since it attaches to the camera by a hinge that has the potential to break. Personally, I've always preferred a tilt-flip screen rather than a fixed LCD, and I don't consider the durability difference to be a big problem. If it bothers you, and you're not sure whether or not you want to buy the SL2, you can always go for the Nikon D3400 instead.
I don't like that you need to press the center SET button in order to select a menu item on the SL2. With Nikon's cameras, you can press either the center button or the right-direction arrow. That sounds like a small thing, but the difference is night and day if you're using these cameras while wearing gloves.
Other than that, the SL2 is built well and feels good to use under most conditions. If you do decide to buy this camera, I believe you will be impressed at its overall quality, especially compared to its competitors.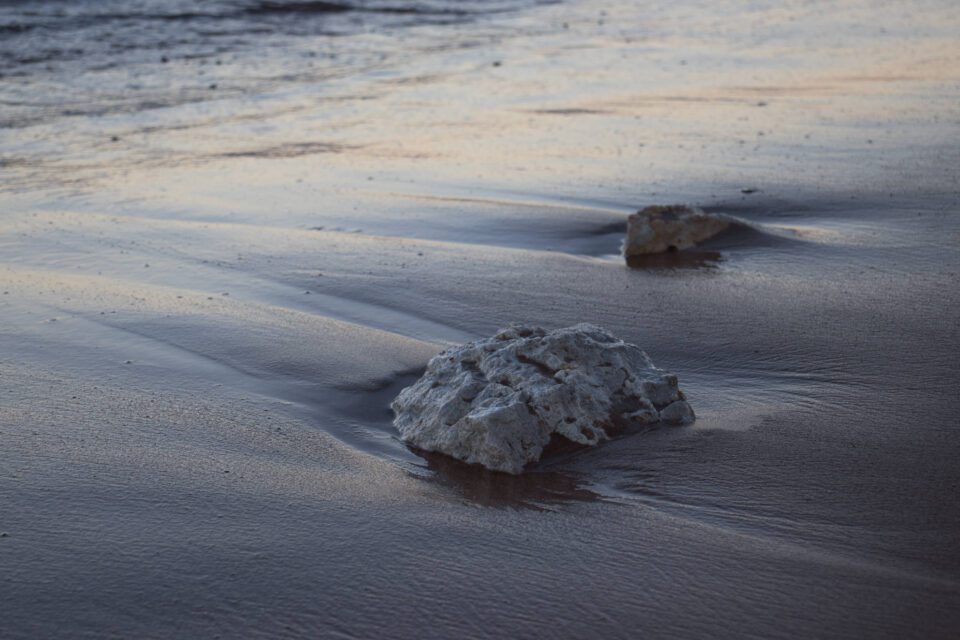 Ease of Use and Handling
It shouldn't be a surprise that the Canon SL2, as an entry-level DSLR, has some handling compromises. A number of important settings cannot be changed with buttons or dials, requiring you to open a menu instead. This slows down the camera's operation significantly.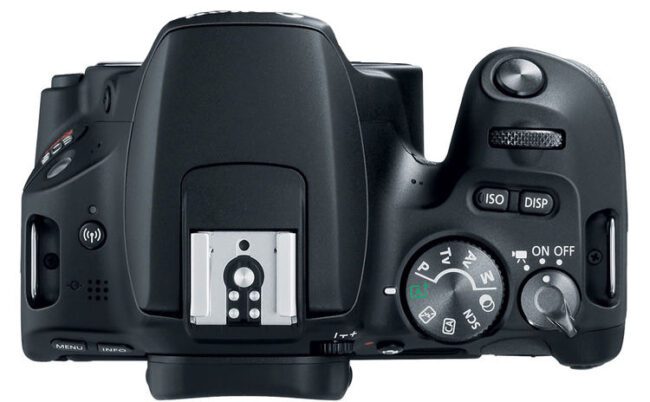 To me, one of the biggest issues is that the SL2 makes it difficult to change your autofocus settings. You need to enter a menu to do so – either the main menu or the abridged menu by pressing the SET button. There isn't a quicker way to change your AF mode from "One Shot" (which autofocuses once) to "AI Servo" (which continually autofocuses as you hold down the focus button).
The same is true to change your Drive Mode. This important setting lets you switch between several options, including 5 fps shooting, quiet shutter, self-timer, and single photo modes. Personally, as a landscape photographer, I often need to switch to the self-timer, and it would be nice to have a faster way to do so.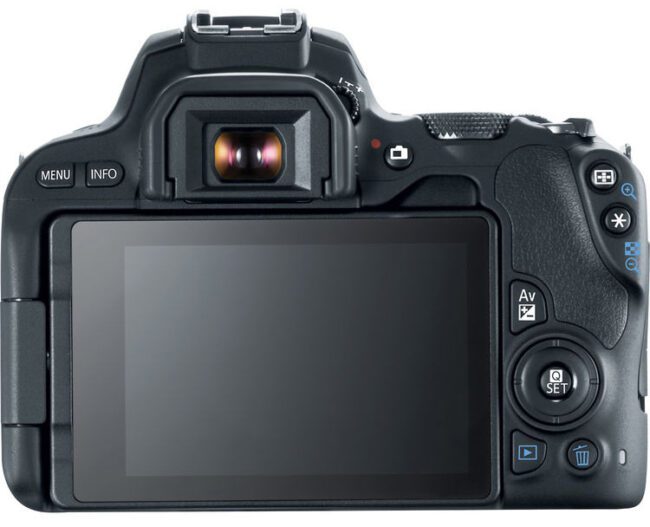 It's not just those two settings – they're simply the most noteworthy. If you find yourself changing bracketing settings or the maximum Auto ISO value frequently, you may be disappointed to know that it requires accessing the main menu to do so as well (whereas many other DSLRs allow those via buttons or dials already). Although you can set up these options in your "My Menu" to account for this, it still takes more effort than similar cameras out there with these options built-in.
In short, the SL2's handling is not the best on the market. Although most entry-level DSLRs make you use the menu quite frequently, this camera does so more than usual. It's not a dealbreaker, but you should keep it in mind ahead of time before you buy the SL2.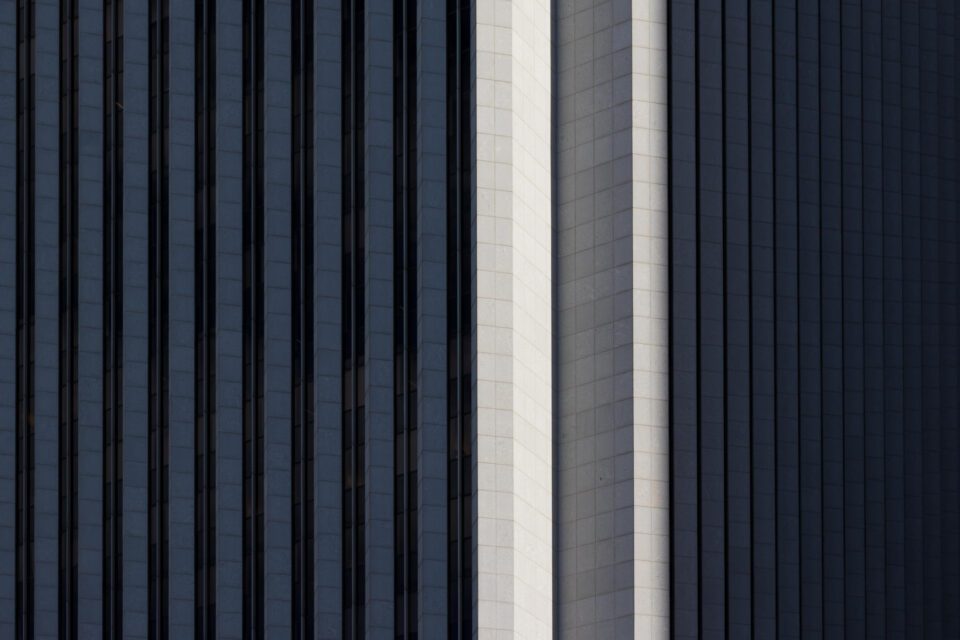 Features
The SL2 has a mix of good, cutting-edge features and a number of useful options that are simply missing.
On the positive side, the SL2's sensor is the newest in Canon's APS-C lineup today. The tilt-flip touchscreen is great, and features like WiFi and dual pixel autofocus round out the SL2's more advanced specifications. The SL2 also has a "My Menu" option and long exposure noise reduction, both of which Nikon's competing D3400 lacks. But not everything is perfect.
For one, this camera's Auto ISO options are all but nonexistent; it is impossible to adjust Auto ISO minimum shutter speed on the SL2. I find this to be a bizarre omission. To the best of my knowledge, every other current Canon and Nikon DSLR has this ability. Unfortunately, as it stands, Auto ISO on the SL2 is useless for fast action in aperture priority mode, since it will always guess too slow of shutter speed.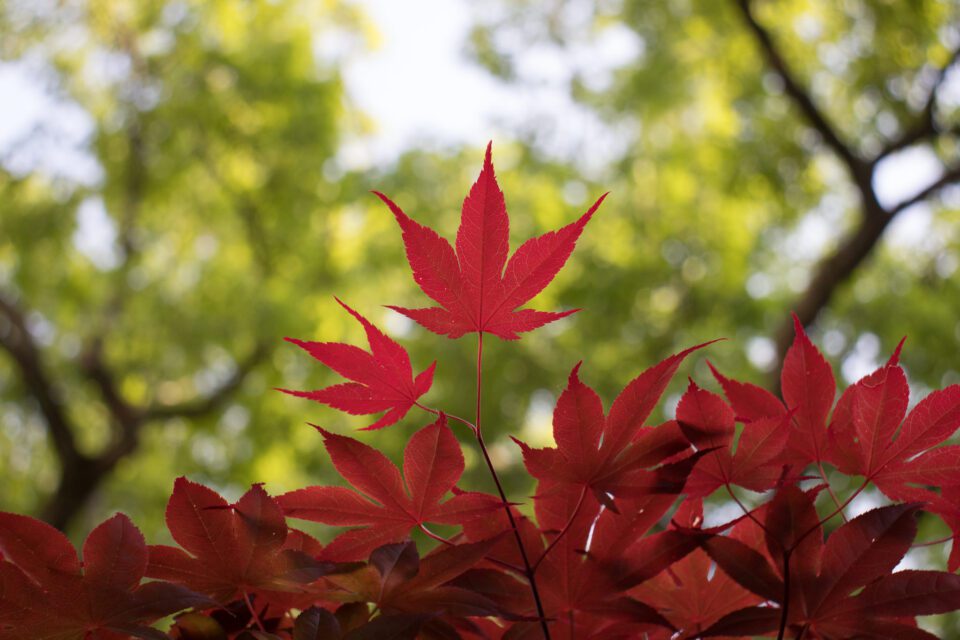 Along with that, the SL2 does not have flicker-reduction technology for shooting indoors under fluorescent lighting. It also doesn't offer a second command dial, AF micro-adjustment, widely customizable buttons, or a custom mode dial slot to save your settings. And certain mirrorless cameras win out by offering features like in-body image stabilization and focus peaking that the SL2 lacks.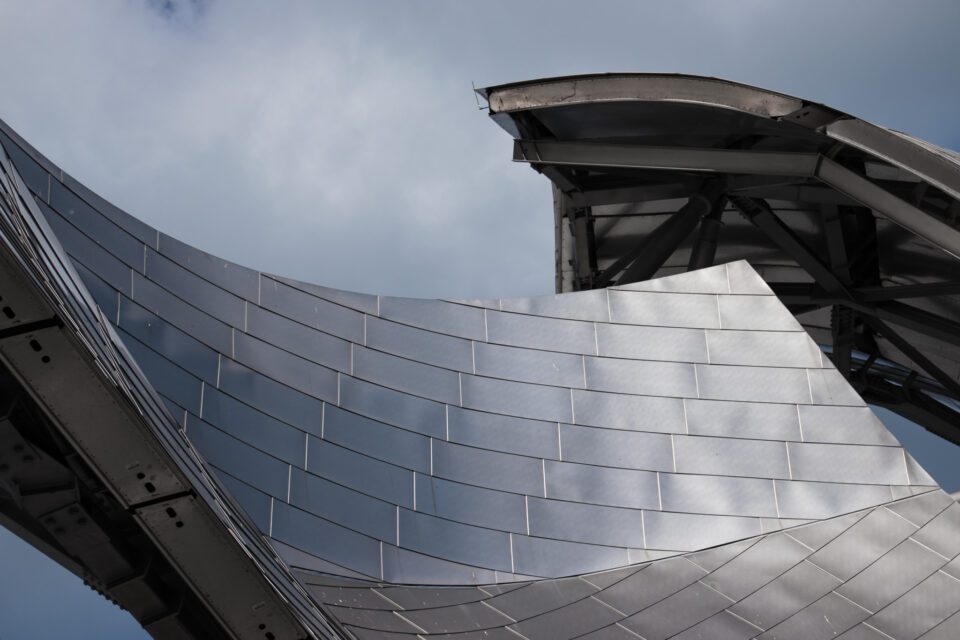 On balance, the SL2's feature set has some good qualities mixed with a number of missing options. In part, that is to be expected from an entry-level DSLR, but some of this camera's missing features (especially with regards to Auto ISO) should not have been excluded, no matter the camera's target audience.