Image Quality
Based around the same 30.3-megapixel full-frame CMOS sensor found in the Canon 5D Mark IV, the EOS R has very good image quality. The sensor itself offers an excellent balance between resolution and file sizes. Unfortunately, Canon decision to use virtually the same sensor as that found on the Canon 5D Mark IV means that we are still dealing with older CMOS sensor technology. This contrasts with both Nikon and Sony, which utilize newer BSI CMOS sensors in their mirrorless offerings which gives them some distinct advantages over the Canon sensor including better dynamic range and improved performance at high ISOs.
That said, the differences between CMOS and BSI CMOS in terms of overall performance in the real world are not all that great for most shooting situations and mainly rear their head when you need to considerably open up underexposed shadows in an image. Looking at low ISO images from the EOS R, you'll notice excellent levels of detail with good dynamic range and pleasing colors. As you increase ISO values, the image quality remains excellent with a nice balance between fine detail and noise levels. Overall, the EOS R can create some excellent images, but by using an older sensor design, it falls short when compared to the likes of the Sony A7 III and Nikon Z6.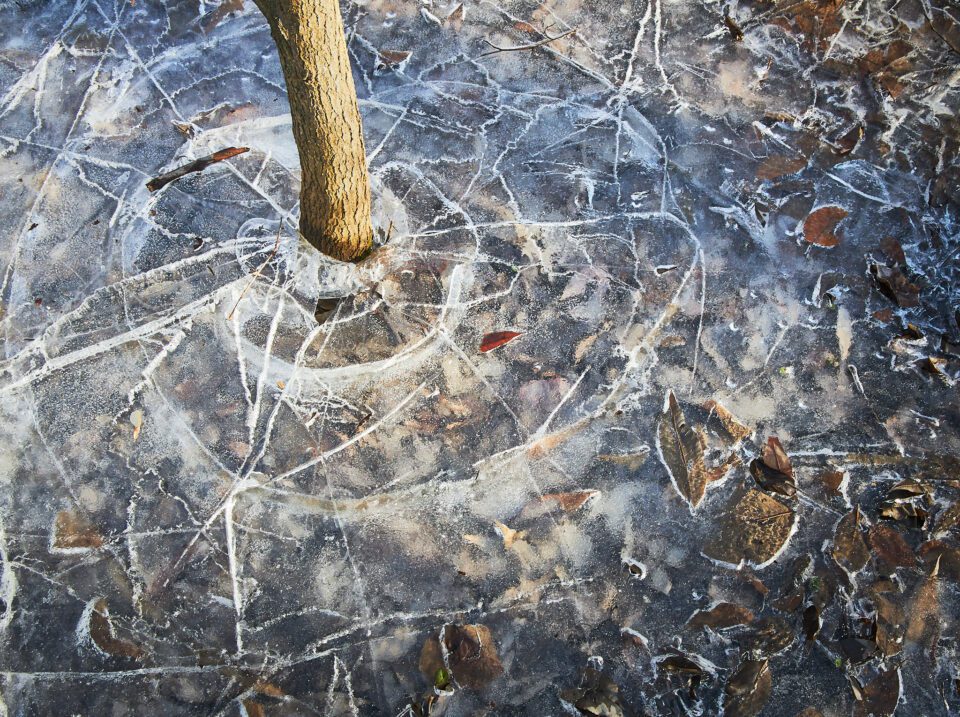 JPEG Quality
Canon's JPEG engine has always been able to produce pleasing colors, and the EOS R continues this tradition. Most colors are rendered nicely, with deep reds especially emphasized. Unfortunately, Canon's JPEG sharpening algorithms remain a definite step behind that of Sony's, with noticeable haloing artifacts. The noise reduction algorithms are also comparatively weak with soft edges appearing in high ISO images.
RAW Quality
The RAW files produced by the Canon EOS R are excellent with high levels of detail and a very good dynamic range. While the level of detail captured by the EOS R is excellent, the camera does employ an optical low-pass filter to combat moiré, which reduces the level of fine detail ever so slightly.
The colors produced by the EOS R when paired with Capture One's Raw converter retain the characteristic Canon shift towards magenta which can result in a more pleasing out-of-the-box rendering compared to some of the competition.
ISO Performance at Low ISOs (ISO 100-800)
When it comes to low ISO performance, the Canon EOS R performs admirably, showing practically no noise from ISO 100 to ISO 400:
At ISO 800, there is a hint of noise, but it is barely noticeable.
ISO Performance at High ISOs (ISO 1600-102400)
As ISO is increased above 800, you can see more noise show up in images. Below are the results for ISO 1600 and ISO 3200, which still look excellent:
At ISO 6400 and 12800, we can see quite a bit of noise in images, but they are still usable, especially with a little bit of noise reduction in post:
However, the same cannot be said about ISO 25600 and 51200. As you can see, the resulting images are very noisy, showing heavy losses in colors and detail:
Lastly, ISO 102,400 is more of a marketing gimmick, since the image is definitely unusable: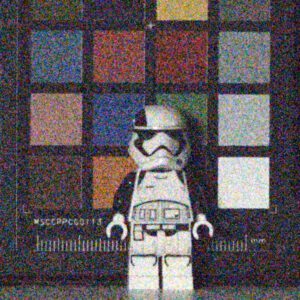 Overall, the EOS R seems to perform quite well when it comes to noise performance. However, how good the sensor actually is can only be seen when we take a look at other cameras. Check out the next page for comparisons to Nikon Z6 and Sony A7 III, the primary competitors of the Canon EOS R.