Autofocus Performance and Buffer
In the past, a big knock-on mirrorless cameras was their limited focusing capabilities compared to the best DSLR offerings. This status quo has slowly eroded with Sony leading the charge; especially the A7 III and A9 – both of which feature fantastic, high-performance autofocus systems. With the release of the EOS R, it was up to Canon to provide an autofocus system that could rival that of their DSLR bodies as well as match the performance of its mirrorless peers. The EOS R features Canon's Dual Pixel on-sensor autofocus system with over 5655 AF points covering 88% frame horizontally and 100% vertically. The sheer number of focus points is especially attractive when compared to Canon's full-frame DSLR's which have most of their AF points clustered closer to the center of the frame. Notably, the focus is said to work down to -6 EV when used with a f/1.2 lens and -3 EV with a f/2.8 lens and Canon claims that many adapted EF lenses should focus seamlessly when used on the EOS R.
AF Ergonomics
The Canon EOS R doesn't have a dedicated button to change autofocus modes. Canon expects you to use either the M-Fn button, the Quick Menu or to customize a button to switch between One-Shot AF and AI-Servo. Personally, I've chosen to assign the AE Lock button (asterisk icon) to change between One-Shot AF and AI-Servo. Below the AE Lock Button is the familiar AF point selection button found on many of Canon's DSLR bodies. While this button acts like a Custom button that can be programmed to do any number of functions, I set mine to Direct AF Method Selection which enables me to quickly cycle through the different AF area modes which include Face/Tracking (with optional eye detection though this is only available in One-Shot AF), Single Area (Small and Normal), Expanded AF (Surrounded) and Zone AF (Zone, Large Zone Vertical and Large Zone Horizontal).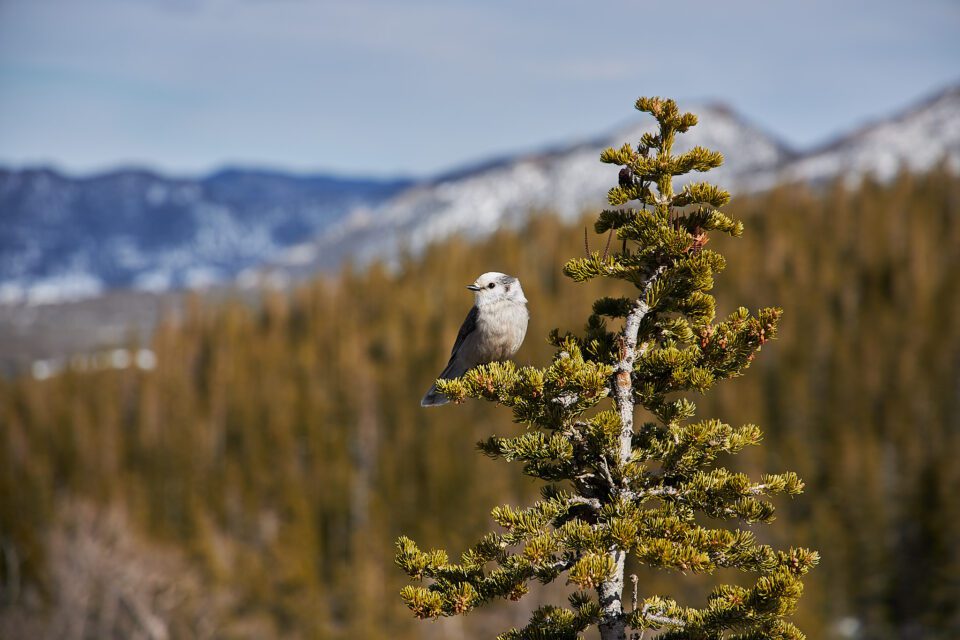 Given the absence of a dedicated AF joystick, you'll need to use the touchscreen, control dials or the cross-keys of the four-way directional pad to move your AF points around. Using the four-way directional pad gives you immense control over selecting specific AF points, but with so many of them, it can take a lot of time to move your AF point across the image field. Your best bet is to use the rear touchscreen which enables you to quickly tap to reposition the AF area or drag it across the frame to your desired location.
When composing through the viewfinder, the touchscreen works like a touchpad, enabling you to move your AF points around without ever taking your eye away from the EVF. Under the AF1 tab in the camera menu, you can select the touch and drag AF settings. This enables you to choose between "absolute" and "relative" positioning, which I have already explained earlier. Under the same menu option, you can select how much of the screen remains active when using the screen as a touchpad (for example, I left my active touch area to the default Right side of the touchscreen so that my nose wouldn't inadvertently move the AF points while using the EVF).
Unfortunately, the touchscreen becomes a lot less responsive and at times downright inoperable while wearing touch-sensitive gloves. Forget about using the touchscreen to move AF points with thick winter gloves. Consequently, the absence of a dedicated AF joystick is a big deal and it makes operating the autofocus system of the EOS R in cold conditions nearly impossible.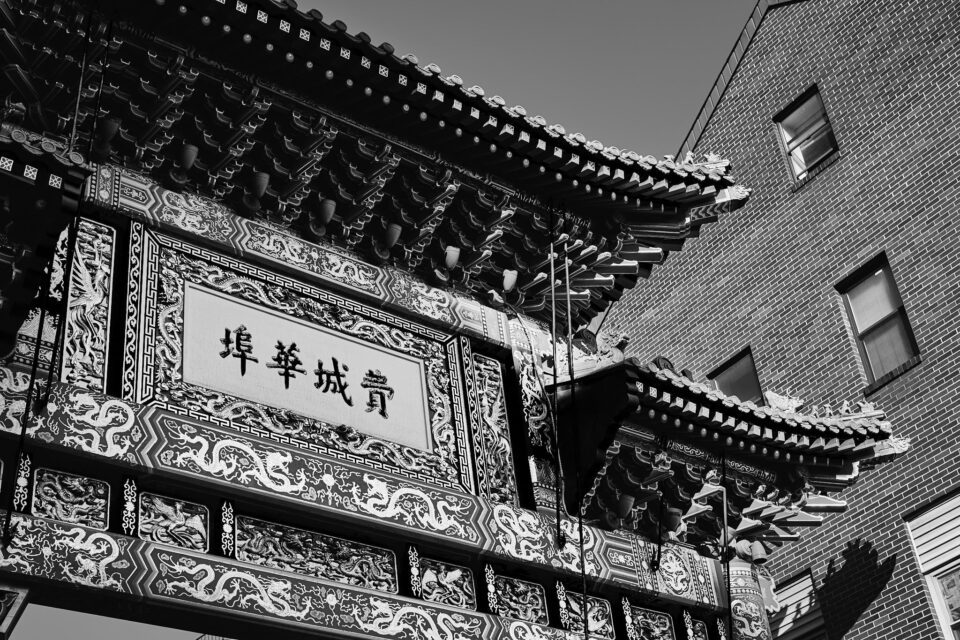 One-Shot Autofocus
The EOS R's autofocus is superb for static subjects, focusing very quickly and accurately, including doing exceptionally well in low-light conditions.
Using the native RF lenses, the EOS R's One-Shot AF is simply outstanding being both very fast and accurate. Compared to a Canon DSLR, the focusing performance of the EOS R for static subjects is superior. Unlike DSLR cameras that have a separate phase-detection autofocus system that does not always match the lens, mirrorless cameras focus right on the sensor plane. This essentially eliminates focus variances between the camera body and the lens and removes the need for fine-tuning lenses to the camera body.
I found that shots taken in One-Shot AF were consistently in perfect focus and this strong performance persisted during low-light shooting conditions where the EOS R is genuinely superb. Canon claims that the EOS R can focus down to -6EV when using a f/1.2 lens and this assessment seems accurate based on my experience in the field. Overall, the EOS R offers excellent autofocus for stationary subjects, with low-light AF performance I have seen on a mirrorless camera.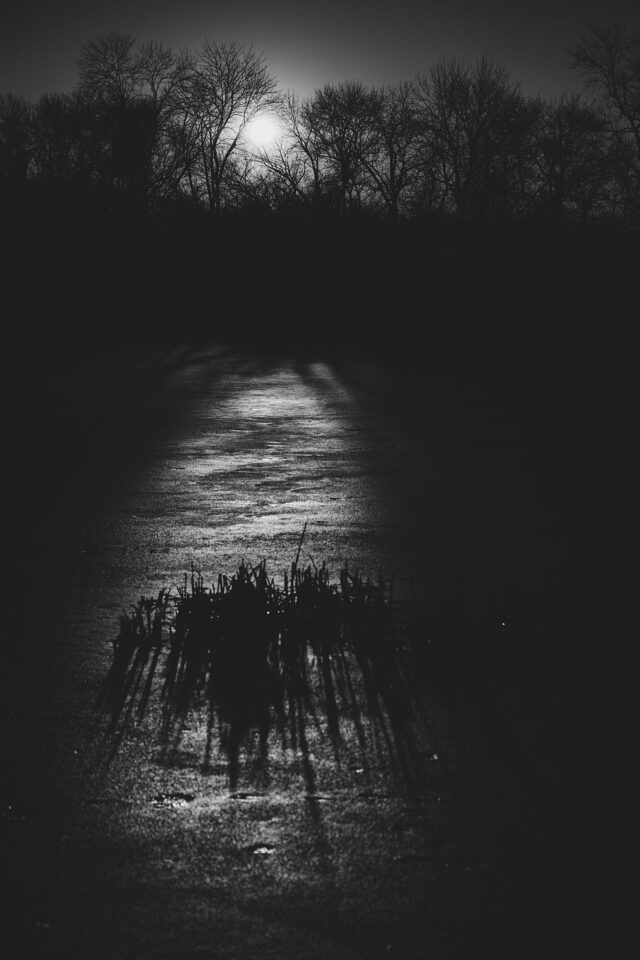 Face Detect Autofocus
A significant feature of the EOS R's autofocus is Face Detection with optional pupil detection. This is a similar feature to Sony's Eye AF, though on Sony cameras eye detection works in both AF-S and Continuous Shooting modes whereas, on the EOS R, pupil detection is only available in One-Shot AF. During my testing, the EOS R's face detection turned in a mixed performance. In some situations, I was impressed by how the EOS R was able to nail the eye of my subject and as long as your subject's face takes up a relatively large portion of the frame and they don't move you can expect a reasonable percentage of shots in good focus even while using an f/1.2 aperture lens.
Sadly, there were also many times when the focus would lock on to a face and then inexplicably jump off towards the back of the head or body even when the face was quite conspicuous in the frame. It should also be noted that due to Face and Pupil Detection only working with the camera in One-Shot AF if your subject's face moves ever so slightly between the moment the camera locked focus and when you trigger the shutter, there's a good chance that the eye will no longer remain in focus. In this regard, Sony's mirrorless offerings have a distinct advantage as they can employ their Eye Detection AF in Continuous AF with the camera keeping track of your subject's face/eye as they move in between frames. Comparatively, the EOS R's Face Detection feels far behind Sony's face and eye detection which remains the industry standard. In the end, I often found myself turning off face detection and employing a single AF area over an eye or face in the frame instead.
AI-Servo (Continuous Autofocus)
When used in continuous autofocus, the EOS R's AF system is quite impressive though Subject Tracking mode is let down by unpredictable hunting.
During most of my tests, the EOS R did a reasonable job of keeping subjects in good focus and I was able to achieve a good rate of in-focus shots under advantageous shooting conditions. This performance changed in low-light shooting environments where my rate of in-focus shots fell sharply compared to what I get when using the Canon 5D Mark IV. Unfortunately, EOS R's continuous shooting performance is highly limited by the camera's performance attributes.
The EOS R's max burst speed when shooting in continuous AF is 5 fps. While unimpressive, this burst speed is not a deal-breaker until you realize that there is no live view in the EVF at this burst speed and you need to drop down to a meager 3 fps for a live view in the EVF. When shooting at 5 fps, there is no viewfinder blackout, but you're limited to a slideshow of images as they're being taken, rather than a live feed. This works well enough when the subject is moving towards you at a consistent speed and angle but once they change pace or direction, it's hard to keep up without live feedback. You do get a live view at the 3 fps setting, but this is not a good enough burst rate for most action photography applications.
In the below example of a man riding on his bike, you can see that I used the Canon RF 50mm f/1.2L USM lens at its wide-open aperture of f/1.2. With such a small depth of field, it is quite easy to see how well the camera was able to keep focus of the subject and as the results show, the camera performed very well with most of the frames in good focus:
Subject Tracking
With AI-Servo enabled, you can also choose Subject Tracking which tracks a subject based on its shape and color, surrounding it with a shapeshifting rectangle that changes in size depending on where the subject is located in the frame.
When using Subject Tracking it's important to maintain control over where the camera initiates focus. Sony does this with its Lock-On AF by allowing you to place the focus point over your desired subject and once you initiate focus the camera starts to track your subject from where you initially placed your focus point. A similar option is available on the EOS R though not by default. To change this, go to the AF Menu Tab – > AF5 – > Initial AF pt set for Face + Tracking and change that from AUTO to manual selection. Changing this setting allows you to place the AF area over your subject via the touchscreen which initiates subject tracking and you'll see that the camera places a shapeshifting box around your subject and track it across the frame. This method works quite well in practice and the EOS R's excellent touchscreen makes it a relatively smooth operation.
In use, Subject Tracking is a bit of a mixed baggage. Initial focus acquisition is fast, and the camera does a nice job of latching onto the subject. After the initial lock, I noticed that Subject Tracking would lock onto my subject for a few frames and then inexplicably jump off and get "lost" only to then lock-on again. The below sequence of my dog jogging towards me highlights this behavior, with the autofocus locking on by the second frame, then jumping off for a couple of frames before getting him back in focus only to lose him again as he got closer:
This unpredictable hunting is not unfamiliar to me based on my experience with Canon's Live View AF on their DSLR bodies and I have yet to find a real solution to this behavior on the EOS R. Overall, the EOS R's Subject Tracking performance is good enough for some uses but unexceptional as a whole and less successful than the Lock-On autofocus featured on Sony's mirrorless camera bodies.
Performance With EF to EOS R Adapters
With so few native mount RF lenses available upon launch, it was imperative for Canon to find a way to integrate existing EF lens kits alongside their first full-frame mirrorless camera. Using a mount adapter was the obvious choice, as it allowed Canon to design the entirely new and more advantageous RF lens mount while still maintaining complete functionality with existing EF lenses. Unsurprisingly, when the Canon EOS R was first released back in October, the first available accessory for it was the Canon Mount Adapter EF-EOS R.
The Canon Mount Adapter EF-EOS R is a simple adapter that allows you to use EF, EF-S and TS-E lenses on RF-mount cameras. The adapter retains the full autofocus and image stabilization capabilities of the mounted lens and includes no optical components, ensuring there are no changes to the original optical quality. It is also dust and water-resistant, making it suitable for use in inclement weather conditions. In use, the adapter works perfectly with existing EF lenses, and in many cases, you'll be hard-pressed to notice the difference between their performance on the EOS R and a Canon DSLR camera body. The adapter also works with existing third-party lens options designed for the Canon EF mount, and I was able to use the EOS R alongside both the Tamron 100-400mm and Sigma 100-400mm lenses. While their performance wasn't at the same level as a native EF mount lens, with noticeably laggy autofocus in low light environments, they both offered respectable performances.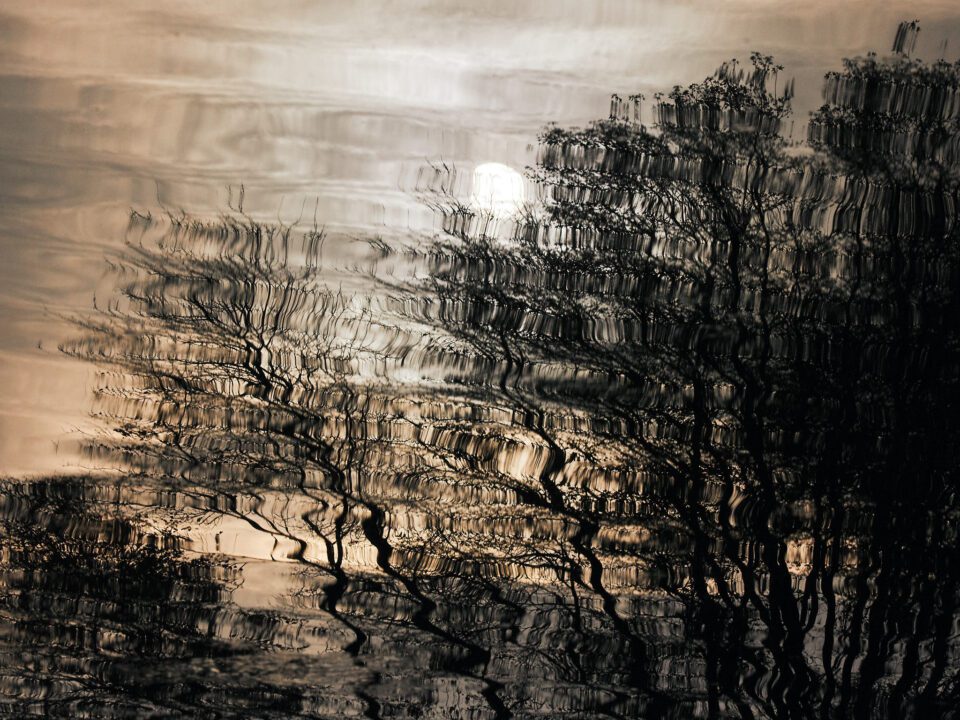 Interestingly, the Canon Mount Adapter EF-EOS R is just one of four different EF to EOS R adapters available for RF mount. The second adapter which features the even longer name of Canon Control Ring Mount Adapter EF-EOS R follows the same principle as the base adapter but it also incorporates a customizable Control Ring. This is a similar ring to the one found on native RF-mount lenses, and it offers the same functionality which includes adjustment of exposure settings, such as ISO, aperture and exposure compensation.
The final adapter(s) is the Canon Drop-In Filter Mount Adapter EF-EOS R which allows you to insert a filter in between your camera and lens. The Drop-In Filter Mount Adapter EF-EOS R can be purchased with either a circular polarizer filter or with a 1.5-9-stop variable neutral density filter. The filter has a small external wheel that smoothly makes the internal rotation adjustments necessary to set the filters to your desired setting. This adapter is an especially useful solution for using filters on lenses that are otherwise incompatible with front-mounted filters, such as Canon's EF 11-24mm f/4L USM which doesn't allow filter use due to its bulbous front element.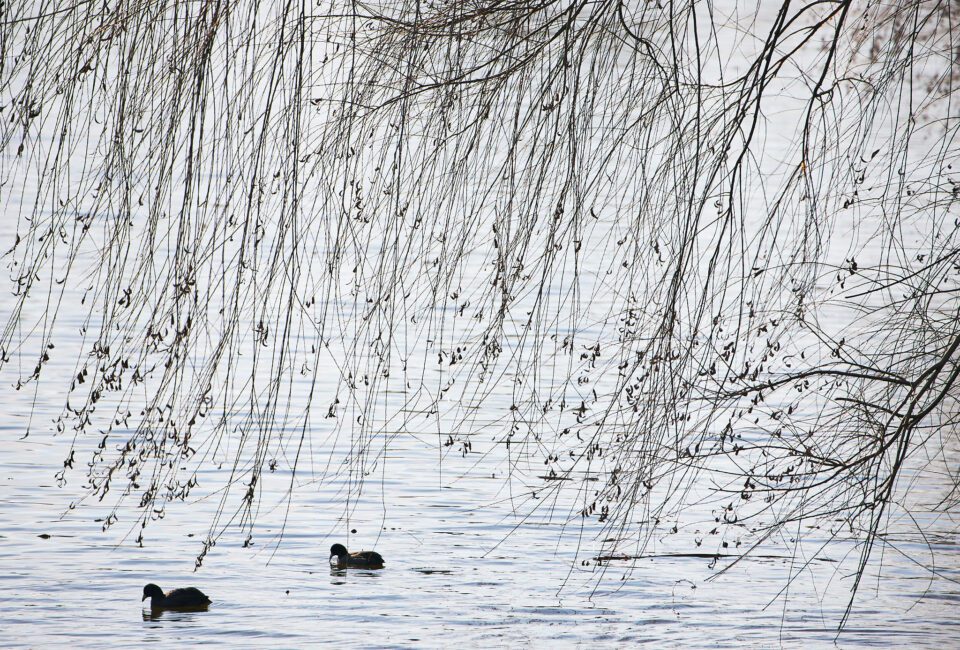 Shooting Speed and Buffer
The Canon EOS R can shoot up to 8 frames per second, but this is only available in One-Shot AF. With AI Servo enabled, Canon's literature claims a max burst speed of 5 fps which is less than the 5D Mark IV's 7fps. Compared to the Nikon Z6 and Sony A7 III, the EOS R's max burst speed is also lacking. The Z6 takes the top spot with its 12-fps burst shooting, but I should note that this is in "extended" mode. Impressively, the Z6's "extended" mode maintains continuous autofocus, though the viewfinder won't keep up with a live view and the exposure is locked on the initial frame. The Z6's burst speed without those limitations is 5.5 fps. With the Sony A7 III, you get 10 fps with continuous autofocus, but this drops to 8 with live view.
In terms of buffer depth, the EOS R performed quite well with a fast UHS-II card. Buffer depth for best quality JPEGs was a strong 120 frames before the camera slowed down. When shooting standard RAW files, buffer depths were still generous 63 RAW frames before the camera slowed. On the other hand, buffer clearing times are quite slow, ranging from 12 seconds after a burst all the way to 22 seconds when shooting RAW + JPEG. Thankfully, the camera lets you adjust settings, view recent images or shoot additional images while the buffer is clearing.