Summary
When the first rumors of the Canon's mirrorless camera started circulating on the Internet, I was dying to see how Canon would respond to the Nikon 1 system. I wondered if Canon would release a small sensor mirrorless like Nikon, or go with a bigger sensor and a bigger mount. When the Canon EOS M was finally announced, it was clear that Canon took a completely different route than its competitor, choosing the same 1.6x crop factor APS-C sensor as on its DSLR cameras.
Unlike Nikon, it did not seem to be afraid to cannibalize its entry-level DSLR sales in the future. Nikon made a number of bad mistakes with the introduction of the Nikon 1 system and ended up practically giving away its high-end Nikon 1 V1 camera last year at a 66% discount. Looks like Canon followed Nikon's lead with the EOS M because despite having a bigger sensor, its 18-55mm kit price of $850 is pretty darn close to Nikon V1's original price of $899.
For an entry-level camera that has no built-in viewfinder and a new system that only has two lenses, this is a high price tag to enter the market with. Nikon went cheap with the sensor but tried to compensate it with a solid AF system, fast speed, and a built-in viewfinder, while Canon started out with a big sensor, but went cheap on almost everything else. Considering that the mirrorless market is more or less getting mature with great options, what were both Nikon and Canon thinking? Who is going to buy these cameras at such high prices?
Interestingly, Nikon did not completely go wrong with its Nikon 1 system. The Nikon 1 J1 was the best selling mirrorless camera in Japan in 2012. When the V1 price went down to $299 in the US, it was cheaper to buy the V1 kit than the J1/J2 kit. A high-end camera sells cheaper than a lower-end camera, just because the latter is more popular. Crazy!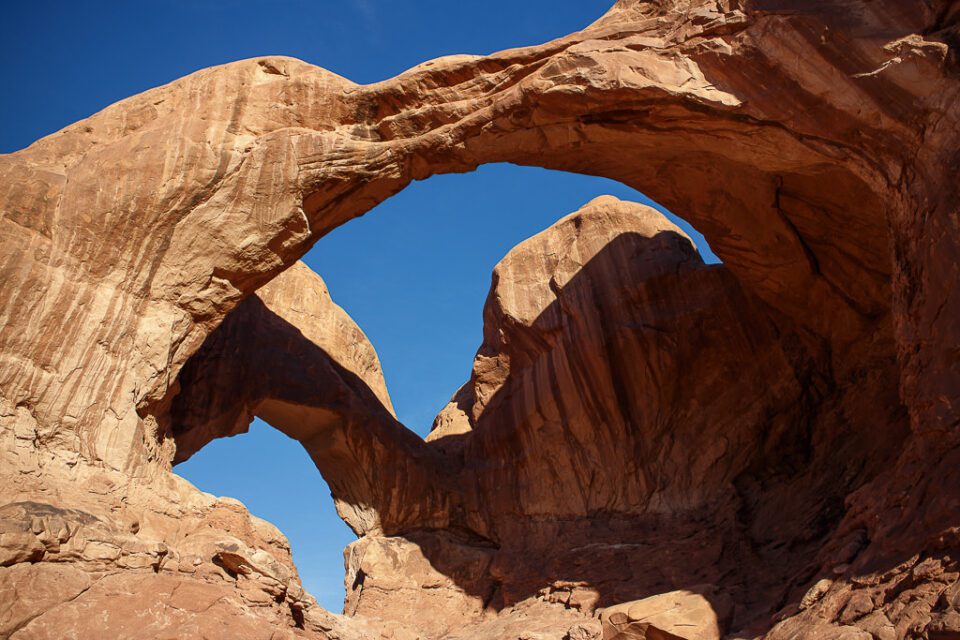 So what is the future of the Canon EOS M? While Canon did a pretty good job with integrating a big sensor into a tiny body and made a great touchscreen LCD, the EOS M still feels like the Nikon 1 J2, only with a big sensor. It is certainly not in the same league as the Sony NEX-6/NEX-7, Fuji EX-1/X-Pro 1, Olympus OM-D E-M5 and even the Nikon 1 V1/V2. Without a built-in viewfinder and no option to add one, crappy autofocus and lack of good lens selection, it will not appeal to serious shooters.
Just like the Nikon 1 V1 failed to appeal serious shooters initially, I do not see how photo enthusiasts and pros will embrace the EOS M. Who else is going to be willing to pay $850 for it? An average consumer will not buy the EOS M just because it has a bigger sensor. Price matters and there are many great options out there for much less than $850, with more features. Looks like neither Nikon nor Canon wants to try to understand what their real target markets are with these mirrorless cameras.
If the Canon EOS M had a solid AF system, a built-in viewfinder, a better lens selection and ergonomics suited for someone who knows how to work with cameras, the EOS M would sell like crazy, even at a higher price. Look at how well the Olympus OM-D E-M5, Panasonic GH3, Sony NEX-7, and Fuji X-Pro1 cameras are selling. They are all priced higher than the EOS M and each has a fast-growing fan base. Just wait for a little and you will see how quickly the EOS M's price will drop. It already has dropped by close to $100, but that's just the beginning. When warehouse shelves pile up with EOS M boxes and they start accumulating dust, the prices will drop much more.
But all is not lost…yet. The Canon EOS M may soon become Canon's first failed mirrorless camera, but the EF-M mount definitely has a future. If Canon devotes more of its resources to the mount, fixes the AF system, gets more good lenses to the market fast and releases a high-end mirrorless camera targeted for pros and enthusiasts, then it might spike up a lot of interest in a relatively short amount of time. I believe Canon made the right move by choosing a large APS-C sensor. The Nikon 1 system will always be considered to be something in between a point and shoot and a DSLR, just because of its sensor size. No matter how many great options Nikon adds, other APS-C cameras will lead in image quality with better sensor IQ. And Canon's EF-M mount is in that group.
I believe we will see very attractive cameras from Canon in the future. I am sure there will be an announcement later this year with a higher-end EF-M camera from Canon, in addition to at least 2-3 more lenses. I just hope that Canon addresses the AF issues, adds a good EVF, gives more customization options and designs a better overall camera for a more serious user. Give it 3-4 years and I believe we will start seeing the EF-M mount taking over the EF-S mount, just like I projected in my "Why DX has no future" article. Once the EF-M mount grows in popularity and prices drop to entry-level/mid-range DSLR levels, there will be little reason to buy bulky cropped sensor DSLR cameras. I believe Canon knows quite well that this will eventually happen.
Overall, while I am not very impressed with the EOS M's performance, I cannot wait to see what Canon will do during the next several years with the EF-M mount. If Canon takes mirrorless seriously, it might take a big chunk of the mirrorless market share fairly soon. But if we see more cameras with issues and a bad lens line-up with only large zoom lenses, then the EF-M mount will suffer greatly.
Canon EOS M
Features

Build Quality

Focus Speed and Accuracy

Handling

Value

Image Quality

High ISO Performance

Size and Weight

Metering and Exposure

Movie Recording Features

Dynamic Range

Packaging and Manual
Photography Life Overall Rating