This is an in-depth review of the Canon EF 200-400mm f/4L IS USM with a built-in 1.4x extender, a telephoto zoom lens targeted at enthusiast and professional action photographers. For many years, Canon users shooting serious wildlife and sports photography had come to accept that the only telephoto lenses on offer by Canon that achieved the top of the line performance were their prime lenses. At the time, the only Canon zoom lens in the telephoto range was the Canon EF 100-400 f/4.5-5.6L IS, a solid if an unspectacular lens with an outdated design. On the other hand, and much to Canon users' envy, Nikon had given its customers something wholly different in 2003 when they released the Nikon 200-400mm f/4G VR, a professional-quality constant aperture super-telephoto zoom lens.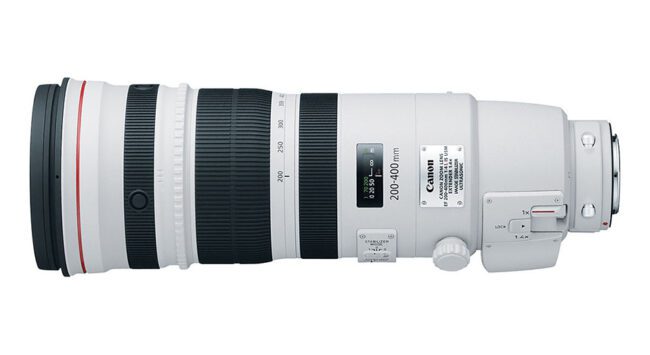 While Nikon's 200-400mm had its faults (namely lack of sharpness when photographing distant subjects), it was the perfect lens to take on an African Safari or to a sports game. With fast autofocus, a constant aperture, and good sharpness all packaged into a zoom lens, the Nikon lens was perfect for situations that required versatility and the ability to change focal lengths, while still maintaining high image quality. Nikon's monopoly on professional-grade super-telephoto zooms would thankfully change in 2011 when Canon announced the development of its own 200-400mm f/4 lens which was also going to be the first telephoto lens of its kind to utilize a built-in teleconverter.
The announcement was met with great fanfare among Canon shooters, as it would finally give them a lens they long had on their wishlist. When it was finally released in 2013, the Canon EF 200-400mm f/4L IS USM Extender 1.4x ticked all the right boxes in its specifications, as it should have with its hefty price tag of $11,799. Since its release, the EF 200-400mm f/4L 1.4x has become a staple of Canon's telephoto lineup and Nikon's recent announcement of their own Nikkor 180-400 f/4E FL VR with an internal teleconverter is probably the best proof that the lens had been a smashing success with professionals and hobbyists alike. I personally obtained a copy of the lens a couple of years ago, and since then, I have been able to put it through its paces on photo trips all over the world. Over time, the Canon 200-400mm f/4L has become inseparable from my Canon 1Dx body, and this will be the camera used in this review.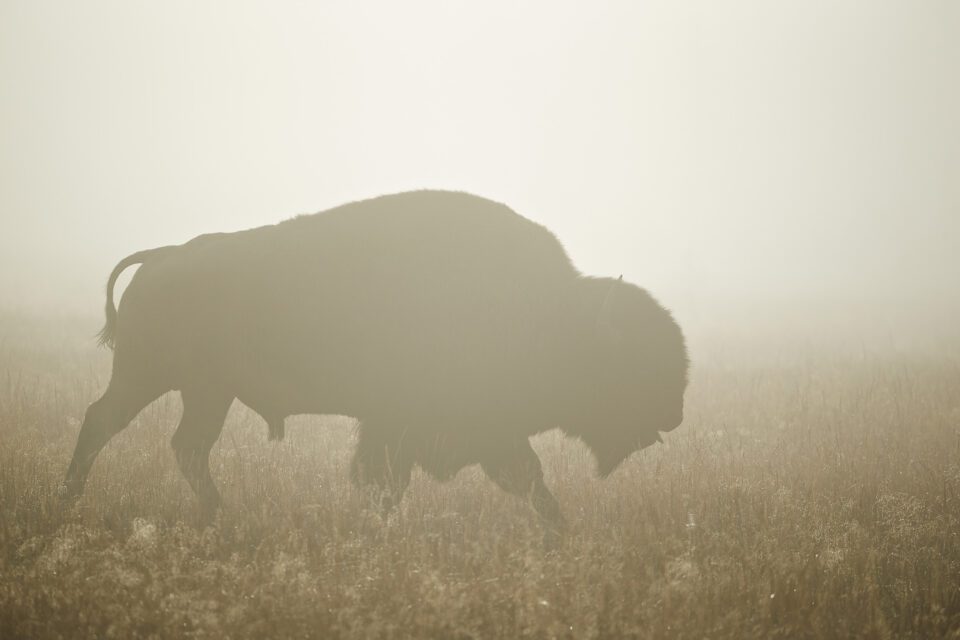 Canon EF 200-400mm f/4L IS USM Extender 1.4x Specifications
Mount Type: Canon EF
Focal Length Range: 200-400mm (280-560mm with extender engaged)
Maximum Aperture: f/4 (f/5.6 with extender engaged)
Minimum Aperture: f/32 (f/45 with extender engaged)
Lens (Elements): 25 (33 with extender)
Lens (Groups): 20 (24 with extender)
Compatible Format(s): EF, APS-C
VR (Vibration Reduction) Image Stabilization: Yes
Diaphragm Blades: 9
UD Glass Elements: 4
FL Glass Elements: 1
Autofocus: Yes
USM (Ultra Sonic Motor): Yes
Internal Focusing: Yes
Minimum Focus Distance: 6.56 ft (2 m)
Focus Mode: Manual, Manual / Auto
Filter Size: 52mm slip-in
Dimensions: 5.04 in. (128 mm) x 14.41 in. (366 mm)
Weight (Approx.): 7.98 lb (3.62 kg)
Detailed specifications for the lens, along with MTF charts and other useful data can be found on the Canon EF 200-400mm f/4L IS USM Extender 1.4x page of our lens database.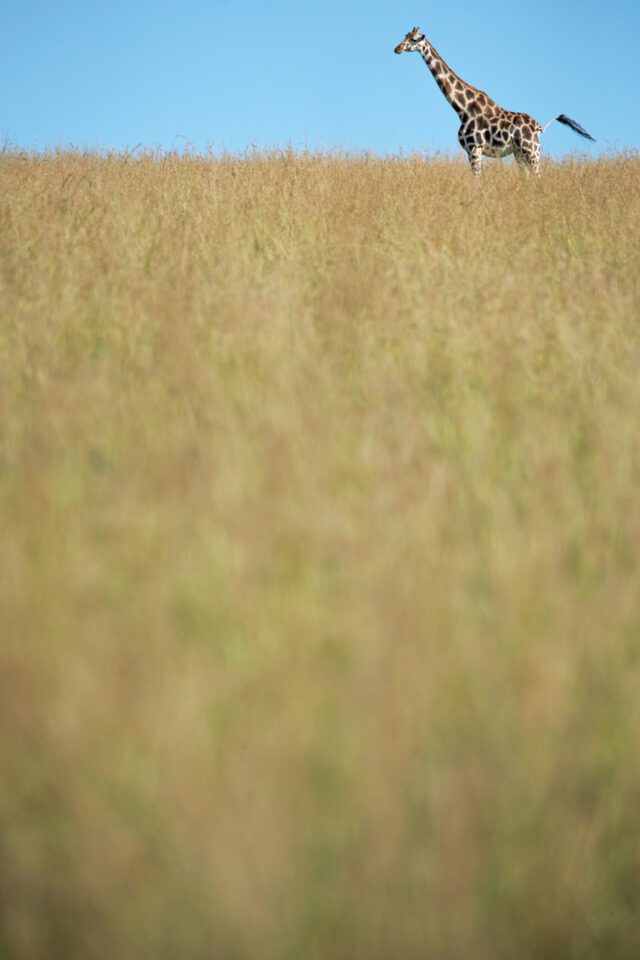 Build Quality and Handling
As part of Canons top of the line L series telephoto lenses, the EF 200-400mm f/4 1.4x build quality is immaculate. It has a very strong magnesium alloy body that is weather sealed throughout, thus ensuring that it holds up to the rigors of professional usage. Initially, one area of concern I had was whether the extender lever area of the lens would be sealed well enough to prevent water and dirt from entering the lens through the seemingly penetrable region of the lever. My concerns were laid to rest after using the lens countless times in the rain and snow and never once did it seem as if any extraneous material was entering the lens through the area. When used in dusty conditions (like the times I have used it in Uganda) the region around the lever does tend to collect a lot of dust and sand, but once cleaned off there are no mechanical implications. The 80°-rotating zoom ring is very smooth and nicely damped in my opinion. From a handling perspective, I do have one gripe with the zoom ring and that is its location.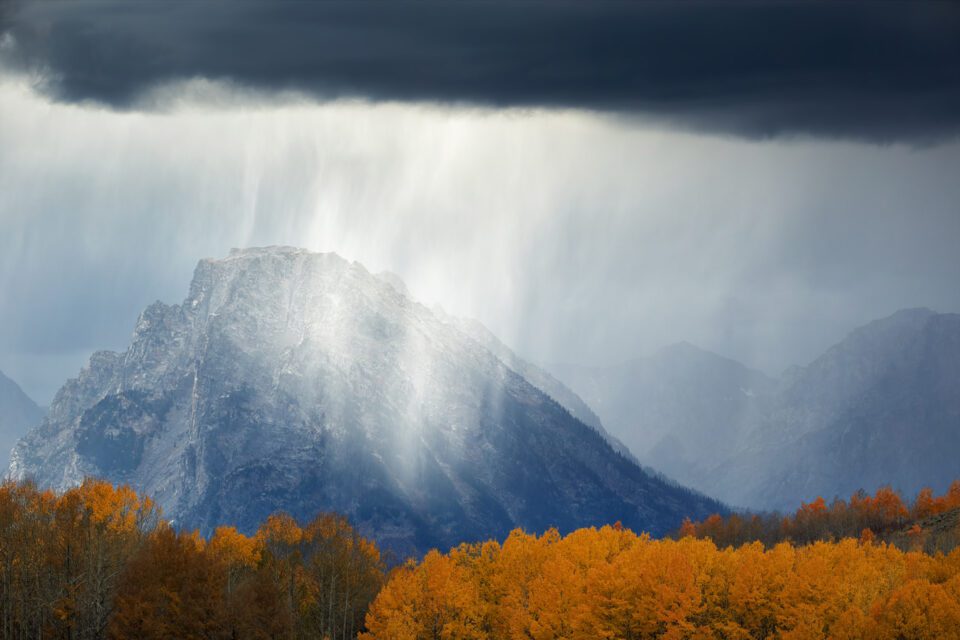 When mounted on a tripod (as most people using this rather heavy lens will do) the location of the zoom ring is not a problem. But for those that like hand-holding their telephoto lenses as I do, the balance point of the lens becomes very important. The EF 200-400mm f/4's balance point is around the focus ring and what that means is that it makes it difficult to handhold while maintaining the ability to fluidly change the lens's zoom. With the left hand on the zoom ring (it needs to be there for functional reasons), turning the wide-diameter zoom ring with the left-hand means that no hand is left under the lens for support. Over time, I have learned that the best approach to handholding the Canon 200-400 is to place the lens between the left thumb and with the middle finger just behind the zoom ring which frees up the index finger to adjust the zoom. This approach works quite well with practice and by now I can do it rather effortlessly, but the fact remains that the lens' zoom is much easier to use when the lens is supported by a tripod.
The built-in 1.4x teleconverter is engaged by flicking a dampened lever on the side of the barrel. This swings the optical unit out of its housing on the side of the barrel into the lens's light path. Switching it is very easy when the lens is mounted. When handholding, you run into a similar issue as before with the zooming. Initially, I was forced to put the camera down and flick the switch with my left hand. But after using the lens more, I have come to a solution where while the left arm is cradling the lens I can move the switch with my right hand all the while keeping my eye in the viewfinder and thus making the process of engaging the teleconverter while handholding much quicker. I think that with their new 180-400mm f/4 lens, Nikon had this issue in mind when they placed the lever on the right-hand side of the lens.
The Canon has quite an array of different button sets which are placed in a couple of different regions on the lens barrel. The first set which deals with focusing is found close to the lens mount. The top switch in this set allows selection of Auto, Powered or Manual focus. As usual with a top-end Canon lens, you can tweak the focus manually at any time when using autofocus. Power Focus is designed to give smooth, controlled focus pulls during movie shooting. Below this is the focus distance limiter switch. The location of the limiter switch is another problem that will arise if you wish to handhold the lens and the subject you are photographing is changing its distance from you from near to far or vice versa which creates a need for changing the limiter switch. Because the switch is located so close to the mount, it is not possible to switch it without lowering the camera to hang off the strap, allowing it to rest on your body and freeing your left hand to make the necessary adjustment.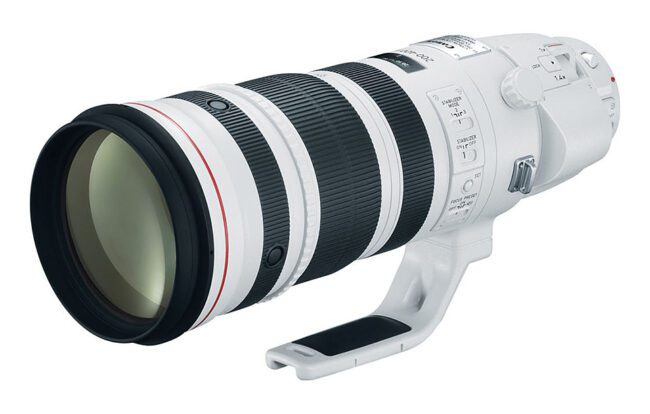 The next set of switches are set further forward on the barrel, and deal with the image stabilizer. Mode 1 is the 'standard' setting that stabilizes in both dimensions. Mode 2 automatically detects panning and turns off stabilization in the direction of movement. Mode 3 only activates the IS system at the point of exposure. This mode is relatively new to Canon lenses and is especially useful for photographing erratic action because unlike in Mode 1 which can make for a jumpy viewfinder due to the constant activity of the stabilizer, in Mode 3 the stabilizer only initiates at the point of exposure. I tend to use Mode 1 if I am following a slower subject where I would rather have constant stabilization while I utilize Mode 3 when I am taking photos of more erratic subjects.
Below that is the focus preset function set. This set allows you to set a particular focus point of interest. A quick twist of the metal ring in front of the zoom ring then quickly resets focus to this preset distance. I have personally never found much of a need for this set, but I think it becomes much more useful when you are shooting sports with more predefined locations of where your subject may end up being.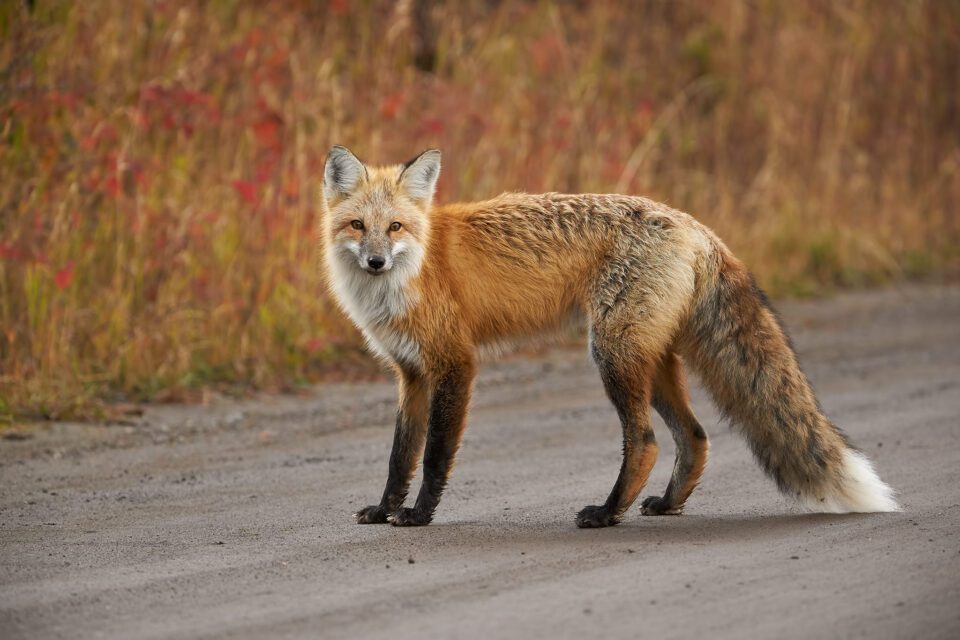 The tripod collar is an integral component of the lens and cannot be removed. The tripod foot itself can be unbolted from the tripod ring, and Canon supplies two different sized tripod feet. While the feet are fine and well made, I personally prefer to replace the Canon supplied ones with a third-party lens foot that has an integrated dovetail built-in, allowing for a much lower profile.
The lens comes supplied with the ET -120 (WII) lens hood. The hood is well made from what seems to be carbon fiber, with rubber edging on the front, anti-reflective flocking within, and the new style Canon locking knob that protrudes a little less on the side. The hood attaches firmly with the threaded locking knob (though after repeated usage the knob seems to tighten up a bit too much for my liking) and provides very good protection for the front element.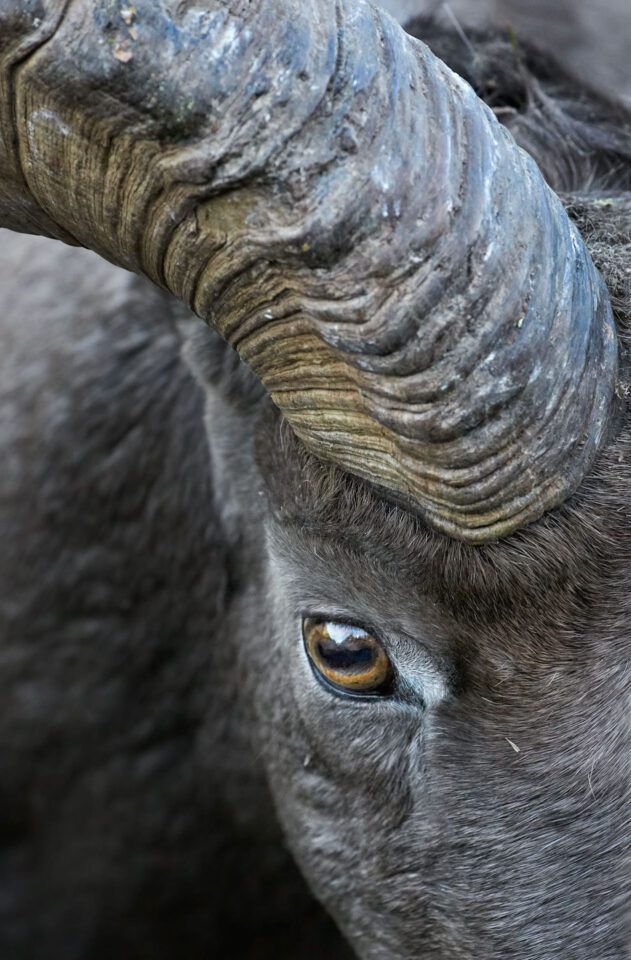 Overall, the Canon EF 200-400mm f/4 1.4x handles well and is a beautifully crafted lens. When mounted, the lens is very easy and intuitive to use. When hand-holding, the complex nature of a lens of this kind becomes apparent and some adjustments and compromises need to be made to make it work. That said, I don't see too many people constantly handholding this lens as I do, and because of this, I think that there is very little to complain about.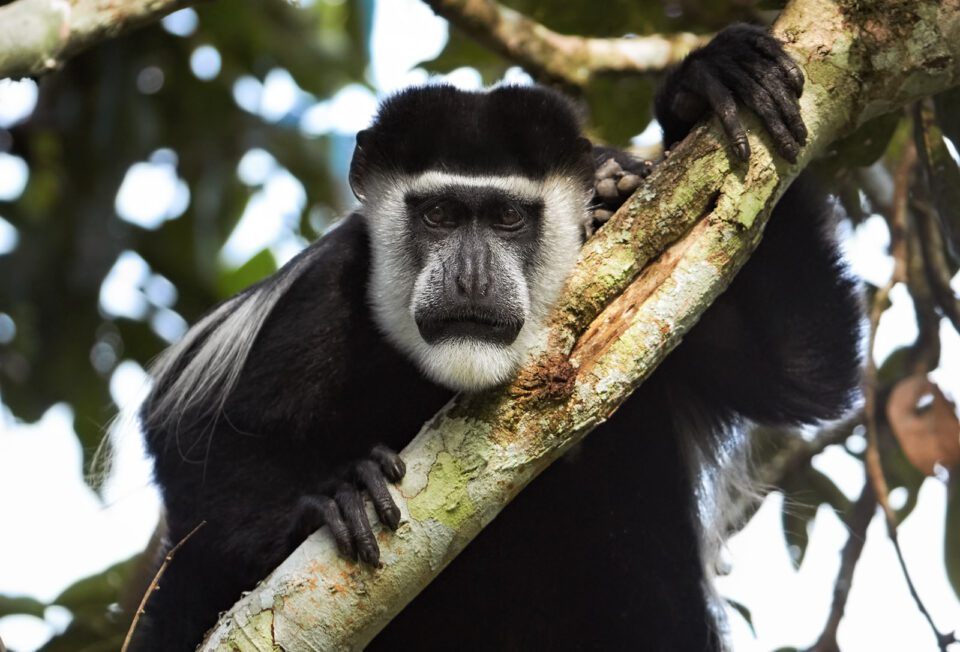 Focus Performance and Accuracy
As a professional wildlife photographer, autofocus is one of the most important things that I look for in a lens/camera combination. These days even the most basic lenses have quite a decent focusing performance, especially in good light, but where the top of the line lenses really come into their own (along with the better camera bodies) is in being able to focus accurately under challenging conditions. Conditions such as low light, fast-moving subjects, and complex backgrounds require lenses that make the most of the cameras tracking capabilities and this is where top-tier lenses such as the EF 200-400mm f/4 1.4x come into their own.
An important aspect to consider when judging a lens's focusing ability is that the camera body plays an integral role in the quality of the autofocus and because of this, it is important to match your lenses with high-quality bodies that can deliver good focusing performance. As I have stated previously, the brunt of my experience with the EF 200-400mm f/4 1.4x is on the Canon 1Dx body, an incredibly capable camera, especially in low light and when it comes to tracking moving subjects. What this means is that my experiences are based on being able to use the EF 200-400mm f/4 1.4x on a camera body that makes the most of what it has to offer, and not all of what I say here is applicable to every Canon camera.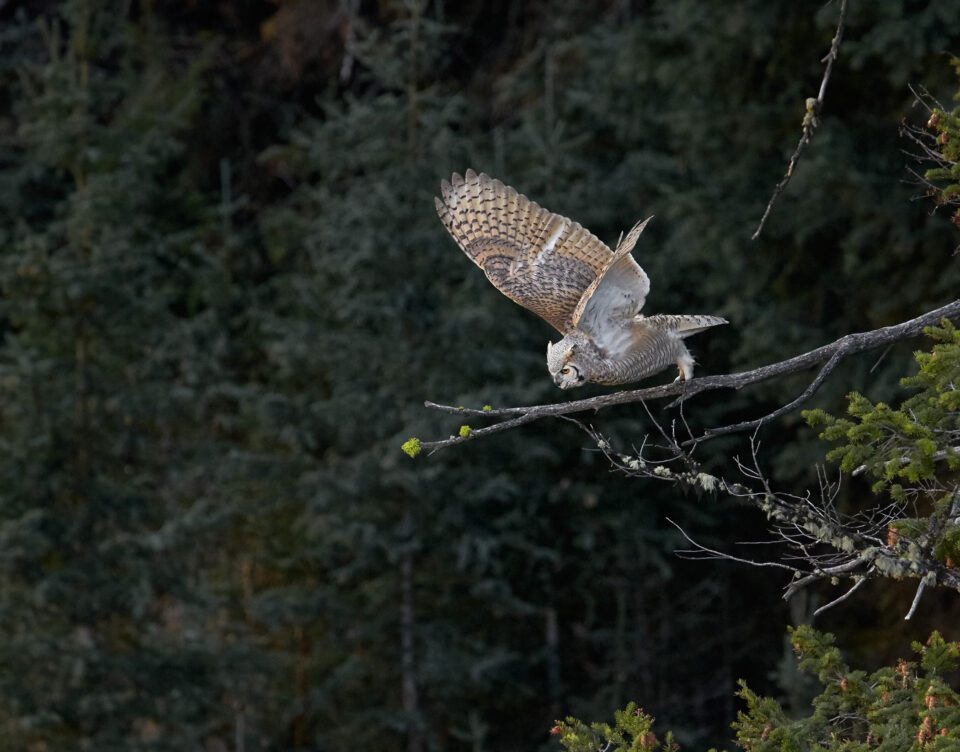 Before I started using the EF 200-400mm f/4 1.4x, my main wildlife lens was the Canon EF 300mm f/2.8 IS. An exquisite lens that still doesn't show any signs of aging and one of its key qualities is its ability to focus in low light. Due to its larger maximum aperture, the EF 300mm f/2.8 IS lets a lot of light reach the cameras focusing sensors and from my experience with telephoto lenses, the ones with an f/2.8 aperture tend to have a distinct advantage over those with an f/4 maximum aperture and even more so than those that are f/5.6. Prime lenses, especially telephoto primes are usually much faster to focus than telephoto zooms due to having far fewer moving parts inside the lens and so when I first received the EF 200-400mm f/4 1.4x I wasn't expecting it to focus nearly as good as it does.
On my first day with the lens I took it out to shoot some local migratory birds here in Philadelphia and I was really caught off guard by how snappy the focus seemed. Equally satisfying was how well the lens locked onto the incoming ducks and geese. Since that day I was able to test it on all manner of fast-moving wildlife species and in challenging lighting conditions and my impression is that the focus speed feels on par with Canons top of line f/4 aperture primes like their EF 500mm f/4 IS II. It is a touch slower than my Canon 300mm f/2.8 IS (mostly in low light situations) and easily as good as my Canon 70-200mm f/2.8 IS II except for very low light situations. The focusing accuracy is also exceptional and I was blown away by how good it was able to keep track of moving subjects. Paired with the Canon 1DX, the EF 200-400mm f/4 has no problem keeping up with fast-moving birds in flight which is something I have found to always be a challenge with even the best zoom lenses. Another positive note is that I have had a better hit rate (number of consecutive frames in good focus from a sequence) with the EF 200-400mm f/4 than my older 300mm f/2.8, something that I wasn't expecting. This might be due to Canon's newer lenses working better with the newer camera bodies due to the more advanced electronic communication between the lens and the cameras. For example, the EF 300mm f/2.8 IS II has a definite advantage over the EF 300mm f/2.8 IS in focus tracking consistency and so I believe that Canon's newer lenses are better able to utilize the camera's focus tracking.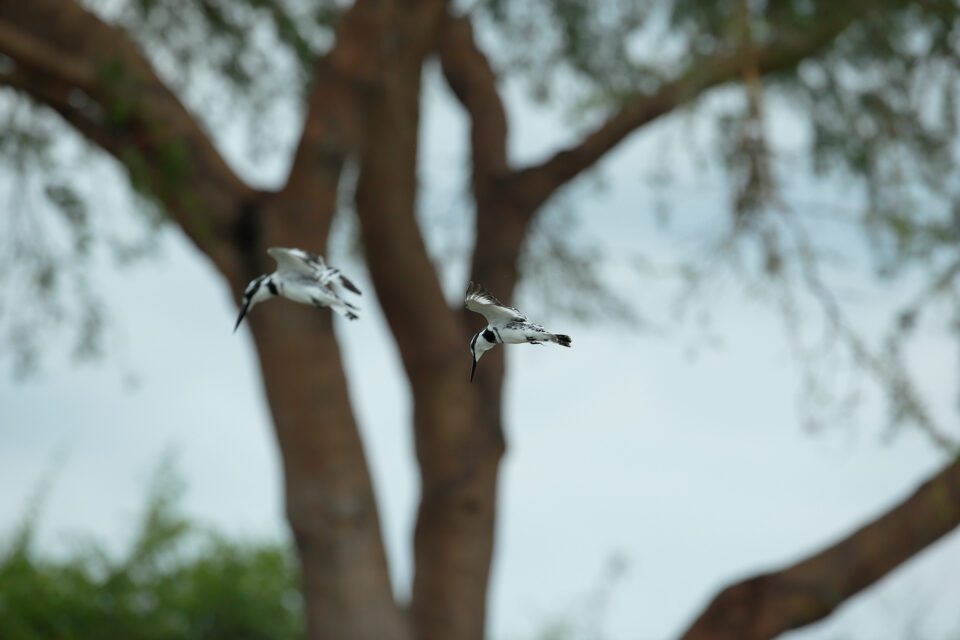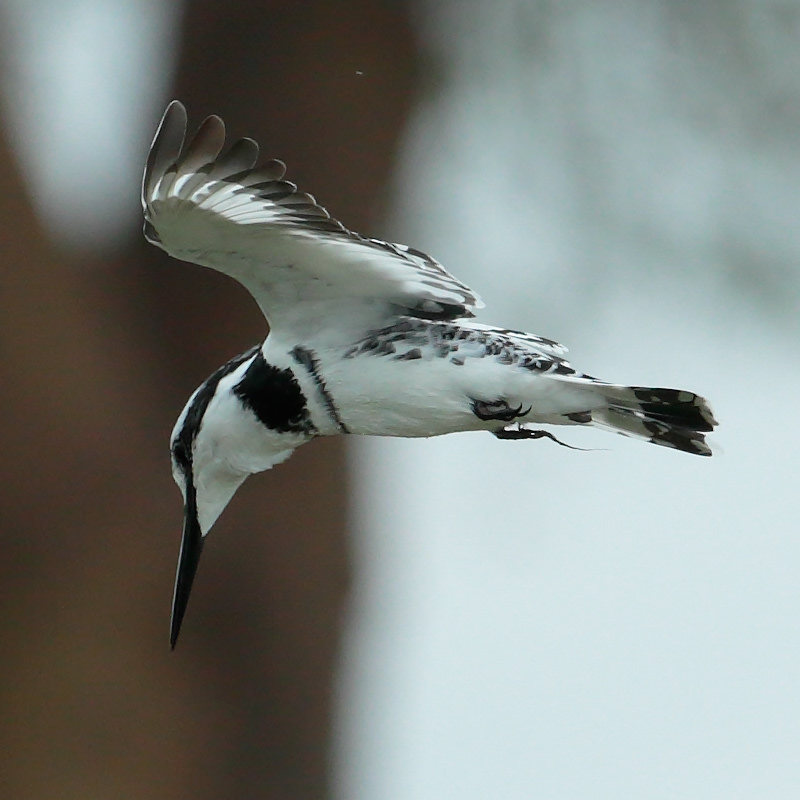 With the internal extender engaged, autofocus is still accurate and reasonably fast, especially in direct light. In such situations, you will see a very little drop-off from the bare lens. When photographing moving subjects, the ratio of critically sharp images dropped vs the bare lens, but it is not significant. When the background is busy or in low light, the lens was more likely to drop focus lock with the extender engaged. Overall, the EF 200-400mm f/4 remains a very good focusing lens even when the internal extender is engaged.
Here is a sequence with the teleconverter of a Black Tailed Shoulder Kite that shows the lenses ability to track even with an extender: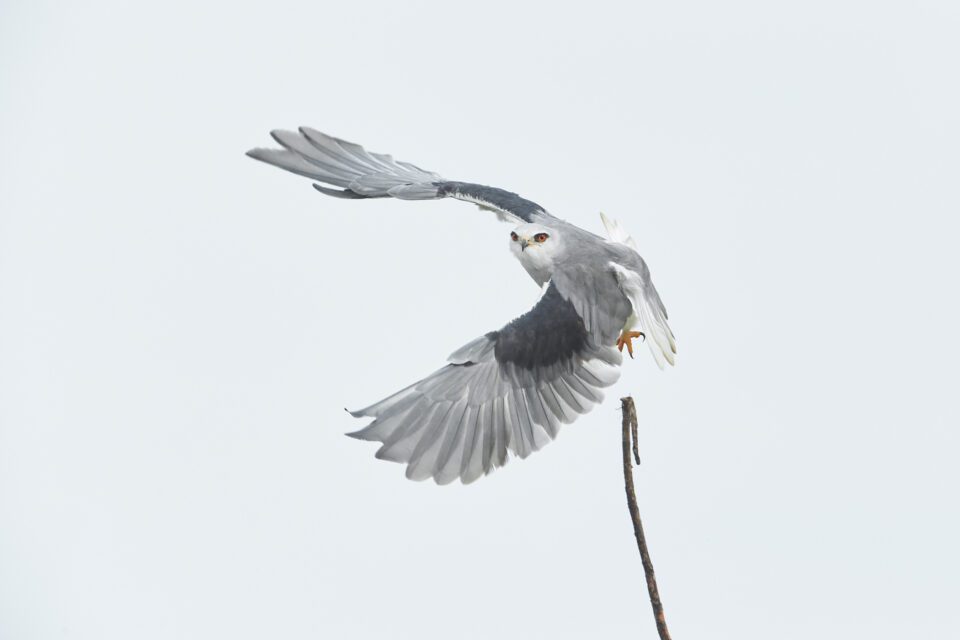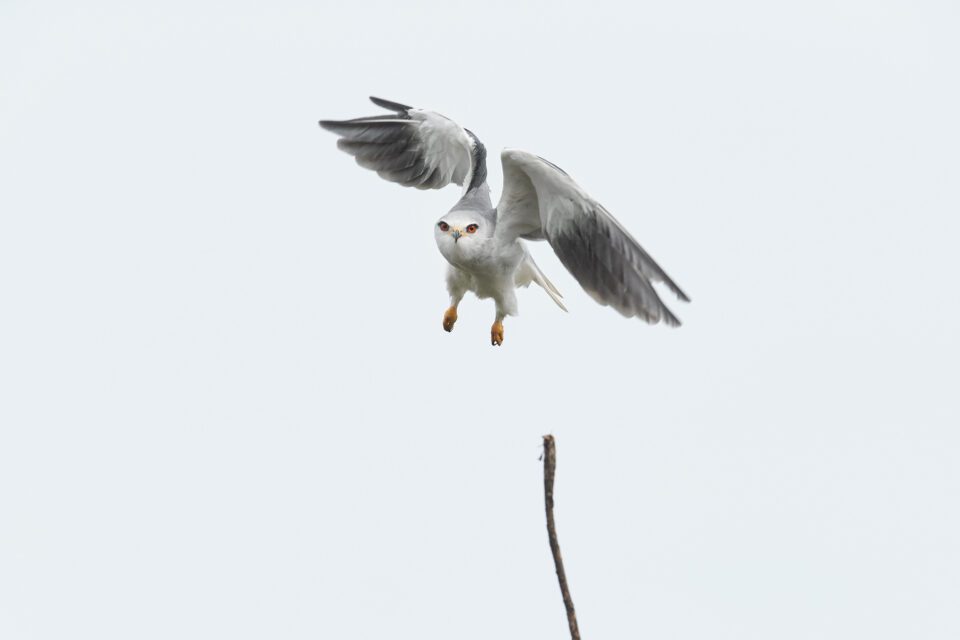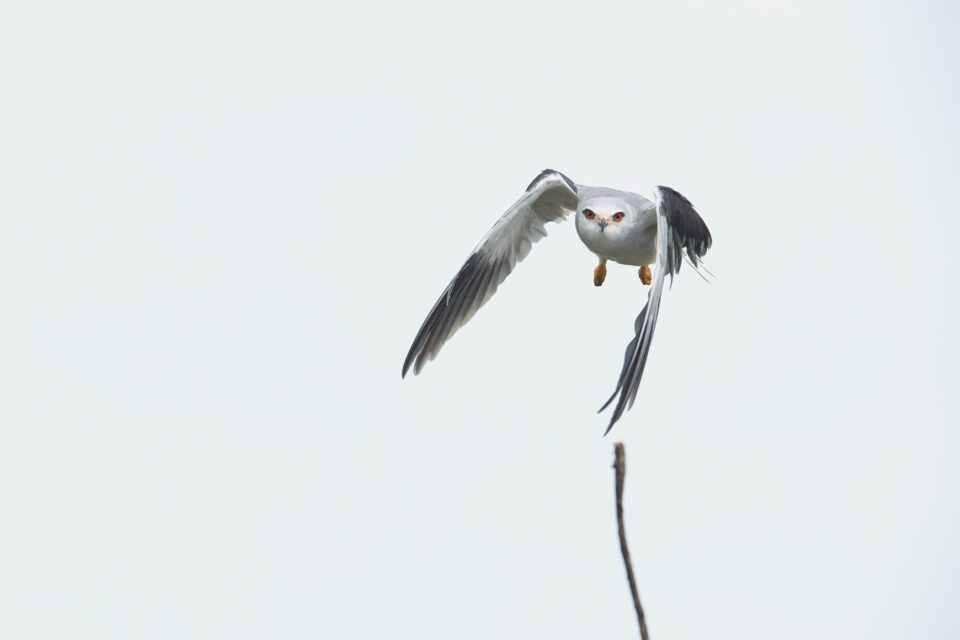 What about the focusing capabilities of the EF 200-400mm f/4 1.4x with both the internal extender engaged and an external 1.4 teleconverter? This option is only available for those using Canon's more advanced bodies, such as the 1Dx, 1Dx Mark II, 5D Mark IV. Surprisingly, this combination is quite decent, especially given that now the maximum aperture is f/8. When used in conjunction with the focus limiter, this combination can track slow moving subjects and remains a solid option for when the light is good.