Summary: Pros and Cons
If I had to summarize the Canon 80D in one word, it would be solid.
This camera is not specifically "the best" at very much. Cameras like the Nikon D7500 outmuscle it in terms of autofocus and ISO performance, while mirrorless cameras are ahead in features, and Canon's own Rebel lineup wins for price. However, the whole is greater than the sum of the parts in this case, and the 80D is actually a very enjoyable camera to use in many ways – and a good value, since it costs $250 less than the D7500.
Perhaps it is the refined menu layout and pro-level button layout, or it might be the advanced LCD (in terms of the touchscreen, colors, and tilt-flip flexibility). Maybe it's the build quality and feel. Whatever the reason may be, the Canon 80D holds its own in a market filled with cameras that frequently boast higher specifications and test numbers. That's a testament to Canon's years of refining their products for field use – although it also hints at why the company has also been criticized in recent years.
Would I buy the Canon 80D for myself? It depends upon the circumstances. For a professional photographer using Canon gear, this is a great backup camera for landscapes, travel, portraits, or still life. The same goes if you're upgrading from an older Canon Rebel – the 80D is a great possibility, and you'll see improvements in everything from image quality to ease of use.
However, for someone who is picking their first DSLR, I would lean toward Nikon's competing D7200 ($1000) or D7500 ($1250), depending upon your budget. The 80D is good, but it is not the best APS-C DSLR you'll find, and it loses out to both the D7200 and D7500 in terms of focusing and ISO performance. Similarly, if you're using an entry-level camera from a different brand and looking to upgrade, there is little reason to jump ship to Canon specifically for the 80D, and you may find that a mirrorless option matches your goals better instead.
Canon 80D Pros
Easy-to-use menu system
Sharp LCD with good colors
Tilt-flip and touchscreen options are well designed
Custom setting modes are a useful advanced feature
Fast Dual Pixel on-sensor phase detection autofocus for videos and live view
Autofocus works well in low light conditions, including live view
Image quality improvements over Canon's older DSLRs
Strong build quality and camera body design
High quality kit 18-55mm lens (noticeably better than Nikon's)
Good value that undercuts competing DSLRs like the D7500
Canon 80D Cons
Can't assign a button to open the top item in "My Menu"
Difficult to use with gloves compared to Nikon DSLRs
Too many similarly shaped buttons on the top right
Autofocus tracking loses your subject relatively easily
High ISO performance is about a stop behind Nikon/Sony sensors
One card slot
No 4K video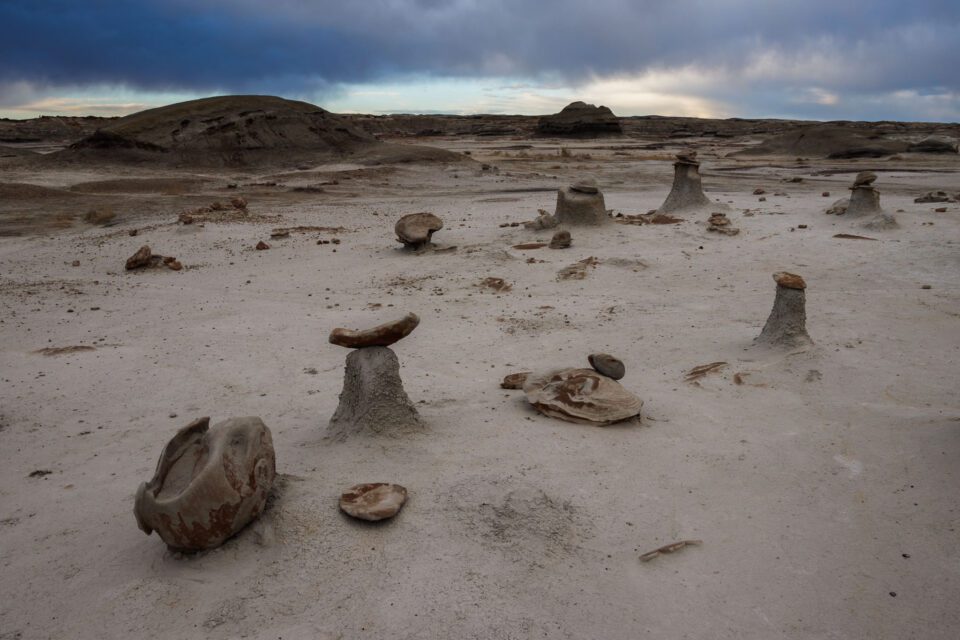 Overall, the Canon 80D is a very good camera, and it is one of the best values within Canon's lineup. However, the shortcomings it has – namely autofocus performance and high ISO image quality – may deter some photographers from picking it over an option from a different brand. That's what this boils down to, really: Do you want a Canon DSLR? If the answer is yes, the 80D really is an excellent option – a clear step above the Rebel lineup, and a very flexible camera for a wide range of uses. If you aren't sure, I recommend taking a hard look at Nikon's competing DSLRs, or mirrorless options from Sony, Fuji, and Olympus instead. If the answer is no… well, you have your answer.
Does the Canon 80D sound like a camera you might want to buy? If so, you can thank us for the hard work that went into this review by purchasing it from the B&H link below, where we will receive a small commission with no increased cost to you:
And if you have any questions about the Canon 80D or other entry-level cameras on the market, please do not hesitate to ask on the comments page!
Canon 80D
Features

Build Quality

Focus Speed and Accuracy

Handling

Value

Image Quality

High ISO Performance

Movie Recording Features

Dynamic Range
Photography Life Overall Rating