The Canon 80D is a mid-range DSLR that was released in 2016, intended for photographers who want a more advanced camera than an entry-level Canon Rebel series. We have been testing the Canon 80D extensively over the past couple of months, and the takeaway is clear: it is a very solid camera, even in 2018. On top of that, the 80D also represents good value on today's market at $1000 new, which is less than other cameras targeting the same audience. This also makes it a great backup option for advanced photographers who use Canon cameras. However, the 80D still has some important issues to note as well, as you will see in this review.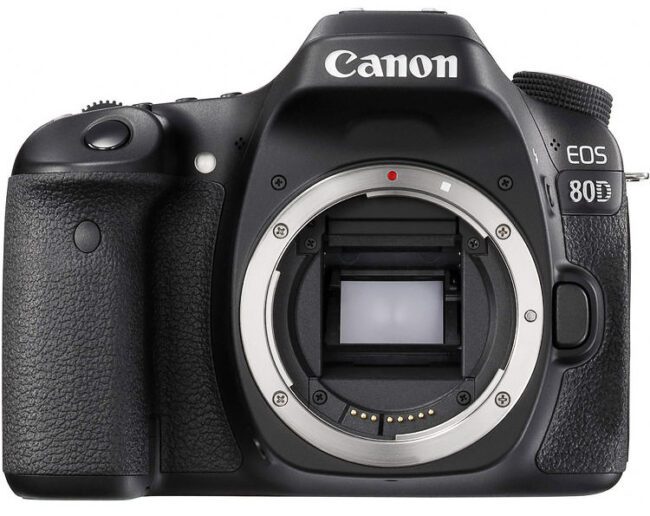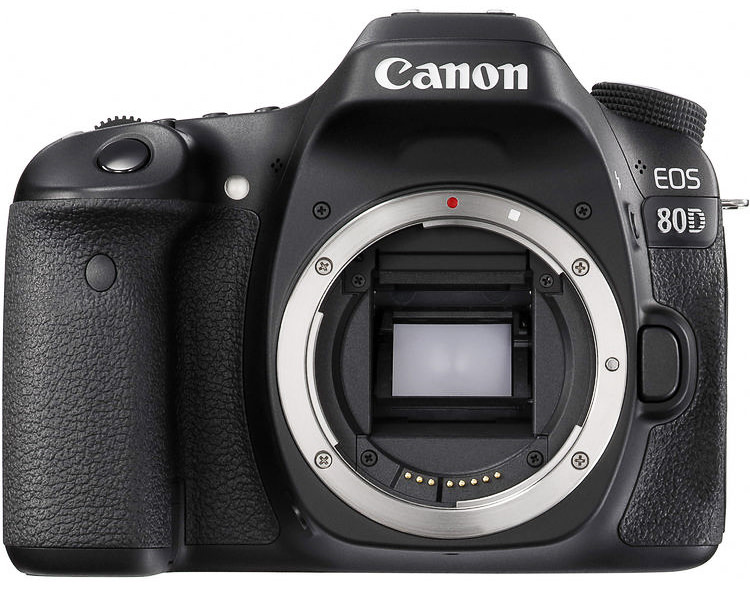 Overview
The Canon 80D sits near the top of a large number of entry-level DSLRs that Canon makes. It has a 1.6x aps-c crop sensor, the same size as that found on Canon Rebel cameras and Canon's more advanced 7D series.
The 80D is the successor to the Canon 70D, adding a newer sensor and more advanced autofocus capabilities. Specifically, the 80D has a 24-megapixel sensor with improved ISO performance, while the 70D had an older 20-megapixel sensor. The 80D also has a 45-point autofocus system, all of which are cross-type, rather than 19 points (also all cross-type) on the 70D – a significant improvement for photographers who need a wider autofocus coverage and a better ability to track subjects. The Canon 80D also competes closely with the Nikon D7200 and D7500 DSLRs, which sit at similar prices ($1000 and $1250 respectively, although the D7500 in particular frequently goes on sale for $1150).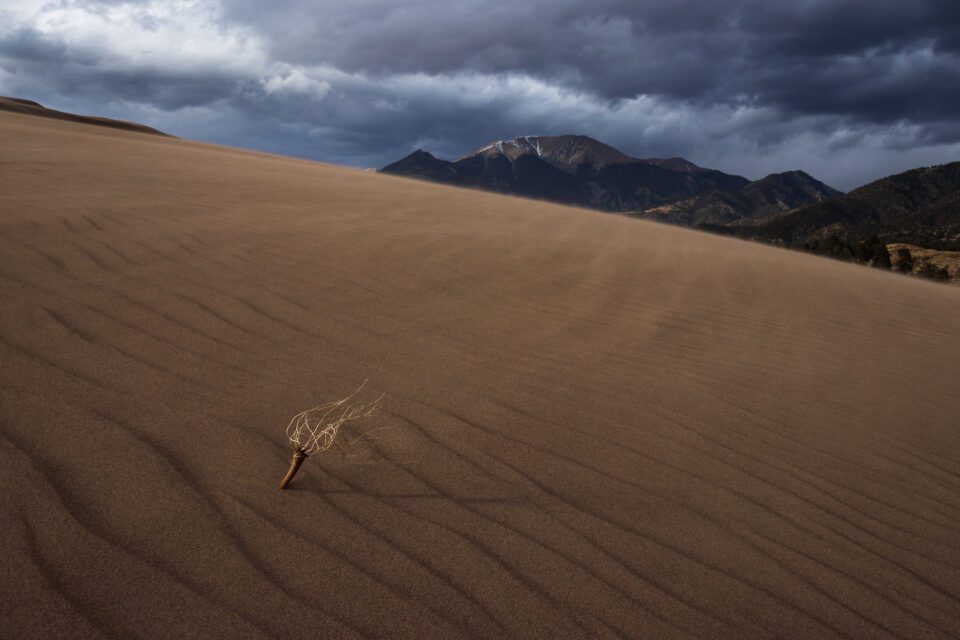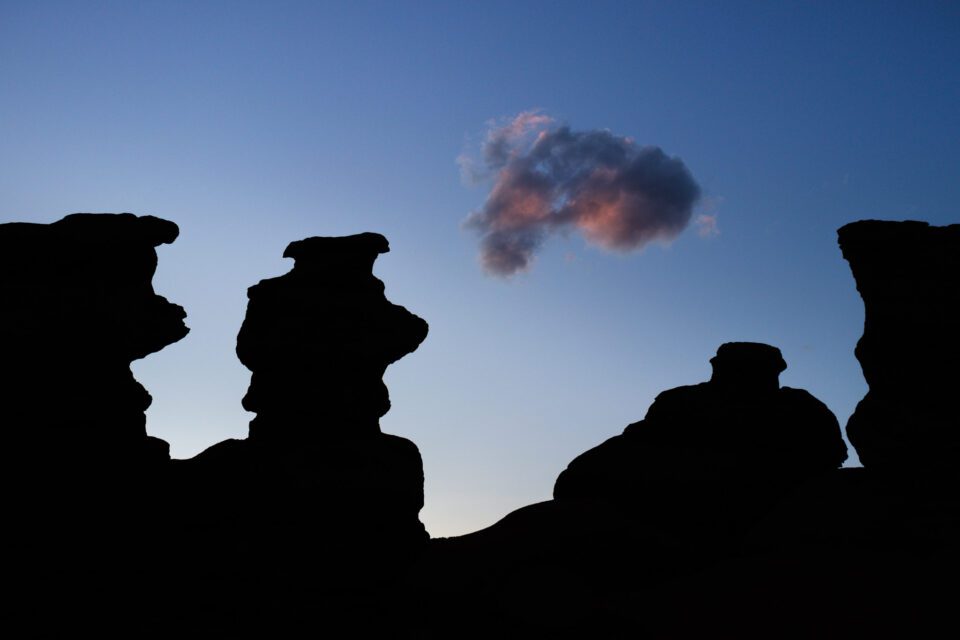 If you want a well-priced Canon camera with significant manual controls – two mode dials, custom settings banks, and a pro-level button layout – this could be the camera for you. However, some of its numbers are lower than what you'll find in other options on the market today. Here are some of the 80D's key specifications:
Canon 80D Specifications
Sensor Resolution: 24 megapixels
Sensor Type: CMOS
Sensor Size: 22.5 × 15mm
Sensor Pixel Size: 3.7µ
Low Pass Filter: Yes
Sensor Dust Reduction: Yes
Image Size: 6000 x 4000 pixels
Image Processor: DIGIC 6
Viewfinder Type: Pentaprism
Viewfinder Coverage: 100%
Viewfinder Magnification: 0.95×
Built-in Flash: Yes, with flash commander mode
Storage Media: 1x SD
Continuous Shooting Speed: 7 FPS
Buffer Size (RAW): 25
Max Shutter Speed: 1/8000 to 30 sec
Shutter Durability: 100,000 cycles
Exposure Metering Sensor: 7560-pixel RGB+IR
Base ISO: 100
Native ISO Sensitivity Range: ISO 100-6400
Boosted ISO Sensitivity: Up to ISO 25,600
Focus Points: 45-point, all cross-type
On Sensor Phase Detection: Yes
Flicker Detection: Yes
Video Maximum Resolution: 1920 × 1080 up to 60 fps
LCD Size: 3″ diagonal LCD
LCD Resolution: 1,040,000 dots
Tilting LCD: Yes
Touchscreen LCD: Yes
Built-in GPS: No
Built-in Bluetooth: No
Built-in Wi-Fi / NFC: Yes
Battery: LP-E6N Lithium-Ion Battery
Battery Life: 960 shots (CIPA)
Weather Sealed Body: Yes
USB Version: 2.0 Micro-B
Weight (Body Only): 730g
Dimensions: 139 × 105.2 × 78.5mm
Price: $999
These specifications might look a little on the low side for 2018, but they combine to form a camera that remains versatile even on today's tech-heavy market. The 7 frames per second is still highly respectable for a DSLR, and features like Dual Pixel autofocus borrow some of mirrorless cameras' best traits. The battery life on the Canon 80D is also excellent at 960 photos per charge.
However, I also get the sense that Canon is holding out some of their technology for the 80D's successor, like built-in Bluetooth and 4K video. The 80D also has only a single memory card slot, which is something that will turn away a certain segment of photographers (namely people who shoot weddings or similar once-in-a-lifetime events, where a single slot might not provide enough peace of mind).
Nonetheless, the 80D does what it needs to do, and some photographers surely will praise Canon's avoidance of the "technology trap," where they throw all their new features at a camera to see what sticks, at the risk of complicating the menu or control layout.
On the next pages of this review, we will dive into more details on the Canon 80D, including build quality, autofocus performance, and image quality. Click below to jump to the section that interests you: