ISO Performance at low ISOs (ISO 100-800)
Some technical information:
White Balance: Custom Temp 4850, Tint: +42
EXIF information is preserved in the images
Focusing was performed through Live-View Contrast Detect
Long exposure NR: Off
High ISO NR: Off
Image Format: RAW
Lightroom export: sRGB JPEG Quality 80
Let's take a look at how the Canon 7D Mark II performs at low ISOs. Here are some crops at ISO 100, 200, 400 and 800:
As expected, performance at low ISO levels is quite good. There is a little bit of noise added at ISO 400 and ISO 800 shows a bit more noise, but it is perfectly acceptable.
High ISO Performance (ISO 1600-16000)
High ISO performance is a very important measure of DSLR sensor quality for low-light photography. Here is how the Canon 7D Mark II performs at high ISO levels between ISO 1600 and 16000:
ISO 1600 adds more visible grain, but it is not bad. ISO 3200 on the other hand significantly increases the amount of noise in comparison and we are now seeing way more noise throughout the image, especially in the shadows. There is a visible loss of color and a slight loss of detail as well.
As we push ISO to 6400, the amount of noise increases significantly. There is a heavy loss of colors, particularly in the darker areas of the image and there is a visible loss of details at the pixel level. ISO 12800 looks much worse in comparison, with colors mixing together in some areas of the image. There is a huge loss of dynamic range and detail.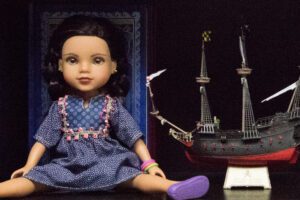 The last native ISO level is 16000 and this one looks pretty bad with way too much noise, heavy loss of both colors and details. I did not bother with providing higher ISO samples, because they are completely unusable.
ISO Performance Summary
As expected from an APS-C sensor, the Canon 7D Mark II starts out quite well at base ISO, but its noise levels increase significantly with each stop. Images up to ISO 3200 look quite good, but anything pushed beyond that shows quite a bit of noise and there is a visible loss of both colors and dynamic range. Personally, I would not want to push ISO beyond 3200, unless I resized images to very low resolution for the web. Overall, the noise levels look pretty decent, but it is hard to say whether they look good enough when compared to other cameras. Select the next page below to see comparisons to Nikon D7100 and Fuji X-T1 cameras.