The Canon EOS 6D was released in November of 2012 at Photokina trade show. As Canon's first budget-friendly full-frame camera, the Canon 6D quickly became a popular choice among many photographers, thanks to its excellent image quality and lightweight construction. I had a chance to test the 6D for three months, so I had a pretty good experience using the camera in the field, which I sum up below.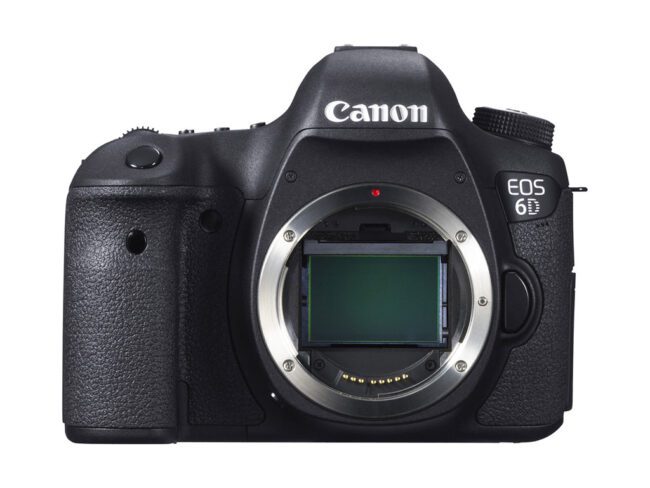 As you may already know, the Canon 6D came out at the same time Nikon released its budget full-frame Nikon D600 DSLR. So in many ways, both cameras were introduced to compete with one another. Because of this, I will be often referring to the D600 / D610 for comparisons, including image quality results. Keep in mind that a lot of what I say about the Canon 6D is obviously from the standpoint of a long time Nikon shooter.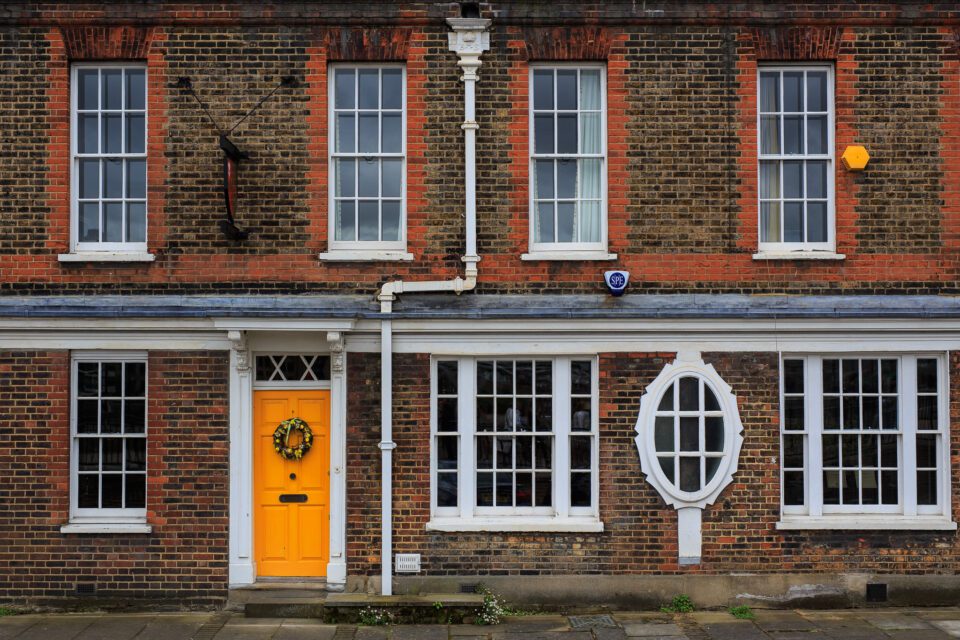 Canon 6D Specifications
Sensor: 20.2 MP full frame CMOS sensor, 6.55µ pixel size
Sensor Size: 35.8 x 23.9mm
Resolution: 5472 x 3648
Native ISO Sensitivity: 100-25,600
Boost Low ISO Sensitivity: 50
Boost High ISO Sensitivity: 51,200-102,400
Sensor Cleaning System: Yes
Image Processor: DIGIC 5+
Autofocus System: 11-point AF with 1 cross-type sensor
Lens mount: Canon EF
Weather Sealing/Protection: Yes
Body Build: Polycarbonate
Shutter: Up to 1/4000 and 30 sec exposure
Storage: 1x SD (SD/SDHC/SDXC compatible)
Viewfinder Type: Pentaprism with 97% coverage
Speed: 4.5 FPS
Exposure Meter: 63-zone dual-layer iFCL metering sensor
Built-in Flash: No
LCD Screen: 3.2 inch diagonal with 1,040,000 dots
Movie Modes: 1920 x 1080 (29.97, 25, 23.976 fps), 1280 x 720 (59.94, 50 fps), 640 x 480 (25, 30 fps)
Movie Output: AVI, H.264/MPEG-4 in MOV Format
Built-in Microphone: Mono
In-Camera HDR Capability: Yes
GPS: Built-in
Battery Type: LP-E6
Battery Life: 980 (CIPA)
USB Standard: 2.0
Weight: 680g (excluding battery)
Price: $2,099 MSRP on introduction, $1,899 MSRP current (as of 07/10/2014)
A detailed list of camera specifications is available at Canon.com.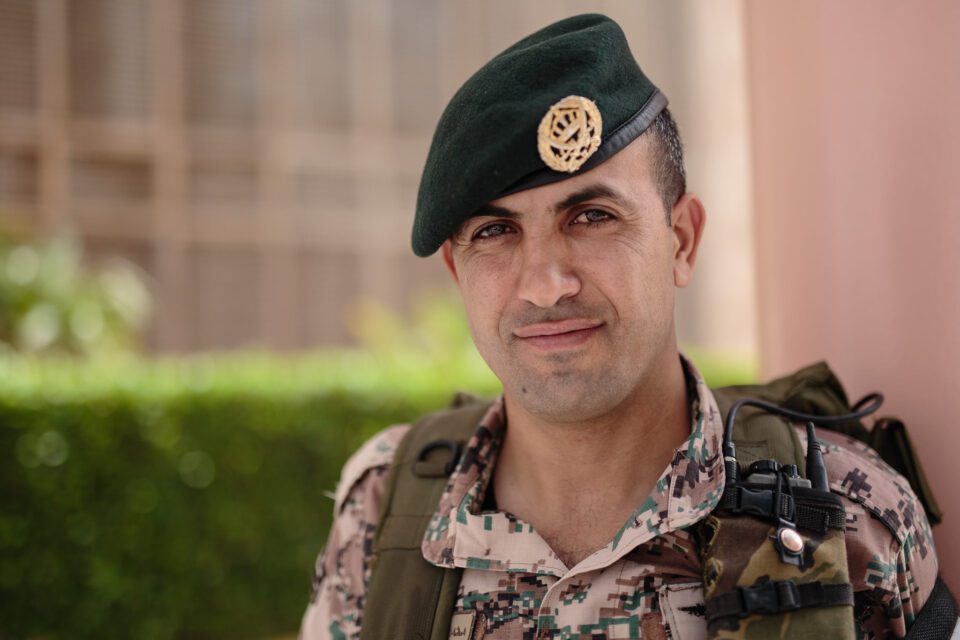 Let's take a closer look at how the above set of features compares to those of the Nikon D600.
Canon 6D vs Nikon D600
| Camera Feature | Nikon D600 | Canon 6D |
| --- | --- | --- |
| Sensor Resolution | 24.3 Million | 20.2 Million |
| Sensor Pixel Size | 5.96µ | 6.55µ |
| Image Size | 6,016 x 4,016 | 5,472 x 3,648 |
| Viewfinder Type and Coverage | Pentaprism, 100% | Pentaprism, 97% |
| Built-in Flash | Yes, with flash commander mode | No |
| Storage Media | 2x SD | 1x SD |
| Continuous Shooting Speed | 5.5 FPS | 4.5 FPS |
| Shutter Durability | 150,000 cycles | 100,000 cycles |
| Native ISO Sensitivity | ISO 100-6,400 | ISO 100-25,600 |
| Boosted ISO Sensitivity | ISO 50, ISO 12,800-25,600 | ISO 50, ISO 51,200-102,400 |
| Autofocus System | 39-point AF with 9 cross-type sensors | 11-point AF with 1 cross-type sensor |
| AF Detection | Up to f/8 (center 7 AF points only) | Up to f/5.6 |
| Video Maximum Resolution | 1920×1080 (1080p) @ 24p, 25p, 30p | 1920×1080 (1080p) @ 29.97p, 25p, 23.976p |
| LCD Size and Resolution | 3.2″, 921,000 dots | 3.2″, 1,040,000 dots |
| Built-in GPS | No | Yes |
| Wi-Fi Functionality | Eye-Fi Compatible, WU-1B, UT-1 | Built-in Wi-Fi |
| Battery Life | 900 shots (CIPA) | 980 shots (CIPA) |
| Weight (Body Only) | 26.8 oz. (760g) | 24.0 oz. (680g) |
| Dimensions | 141 x 113 x 82mm | 145 x 111 x 71mm |
The above comparison table is a stripped out version that only shows the main differences between the Nikon D600 and Canon 6D. If you would like to see the full details, please see Roman's detailed comparison article here.
Looking at the above table, it is pretty obvious that the Canon 6D is inferior to the Nikon D600 in many aspects. Whether you are looking at the resolution, viewfinder coverage, flash options, storage media, shutter durability or autofocus system, the Canon 6D is clearly at a loss here. If you are looking for a more versatile option, the Nikon D600 / D610 is clearly the winner.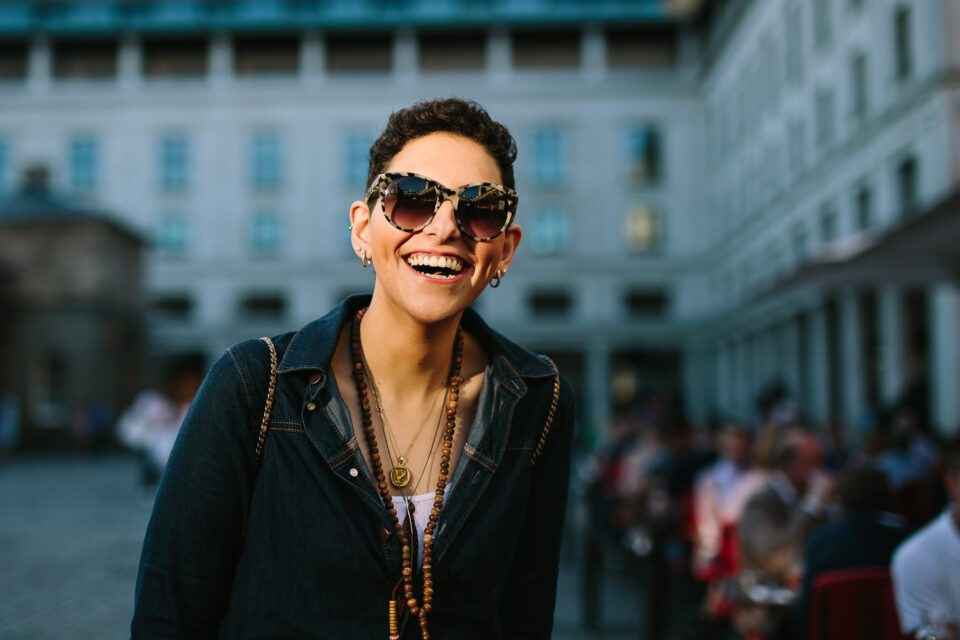 However, the Canon 6D has a few strengths worth pointing out that do matter to me personally, which I wish the Nikon D600 / D610 had. First, the Canon 6D has a built-in GPS. For a portrait photographer, this might be a useless feature, but for a landscape photographer, being able to get GPS information from each location where I shoot is very valuable. Unfortunately, GPS is Nikon's weakness and I do not like the idea of mounting a GPS unit on the hot shoe, which has to be connected to the side of the camera! I have tried it once and will never do it again, hoping that we will someday see an integrated GPS module… Nikon finally introduced GPS in the Nikon D5300, but they again missed it out on the newly announced Nikon D810, so I am still waiting!
Another feature that can be quite useful when traveling is WiFi. Although it is cool to be able to control the camera remotely via WiFi, my primary interest is in being able to wirelessly transmit images from my camera to my phone to instantly share photos with my friends and family. The Nikon D600 / D610 does not have this feature and also requires an external unit.
Lastly, the Canon 6D is pretty solid in terms of build and quality, while the Nikon D600 was a disaster, thanks to its sensor dust issue. After many months of failing to acknowledge the problem, Nikon silently released the Nikon D610 as an update, stating that the camera was introduced "in response to demand from a great number of users for a faster continuous shooting rate and the addition of a quiet continuous shutter-release mode", which was a total lie. After many complaints and a number of lawsuits, Nikon was finally pressured to admit the fault and issued a D600 service advisory to take care of the problem. From this point, Canon 6D only had a single issue related to uploading videos to YouTube, which Canon later fixed with a firmware update. This situation proved that we should look beyond pure specifications when evaluating our needs. What's better, a camera with some limitations that works well or a better-featured camera that has ongoing dust problems? I pick the former and I am sure you would too if you were one of those affected D600 users…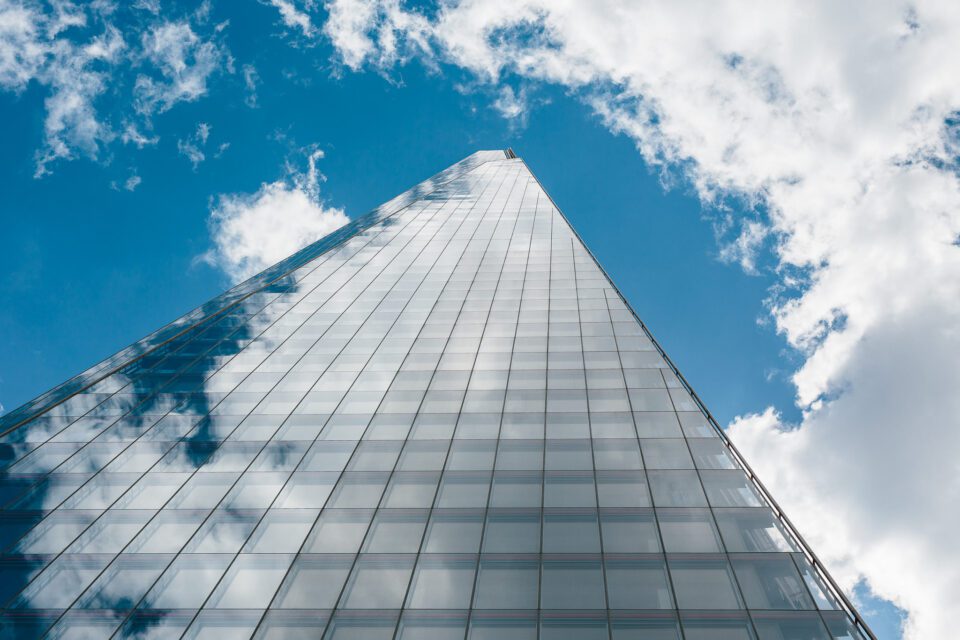 Anyway, enough of venting – let's move on to construction and handling of the Canon 6D.
Camera Construction and Handling
The Canon 6D has a similar construction as the Nikon D600 / D610, which is the combination of polycarbonate and magnesium alloy. The 6D's front and back plates are magnesium alloy, while the top and bottom plates are plastic. Here is an image that illustrates the camera construction: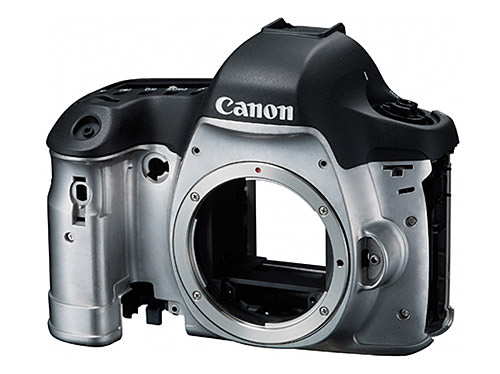 In contrast, the Nikon D600 / D610 has a magnesium alloy top and back, while its front and bottom are plastic. I wouldn't say one is better than the other in construction, as both are quite good for their class. Both are weather-sealed and are supposed to withstand light moisture, rain, heat, and cold.
When it comes to handling, I found the Canon 6D superior ergonomically. Being a Nikon shooter, it took me a bit to get used to controls, but once I did, the 6D was a breeze to use. Not only does it have a more protruded grip that is very comfortable to hand-hold, but it also has a dedicated AF-ON button that comfortably sits where it should. On the Nikon D600 / D610, there is no dedicated AF-ON button and if you move the focus function to the AE-L / AF-L button, the button location is a bit too far from the rear dial, making it uncomfortable to use over long periods of time. The Nikon D600 / D610 also feels a bit bulkier due to wider body and built-in flash that makes the top appear longer.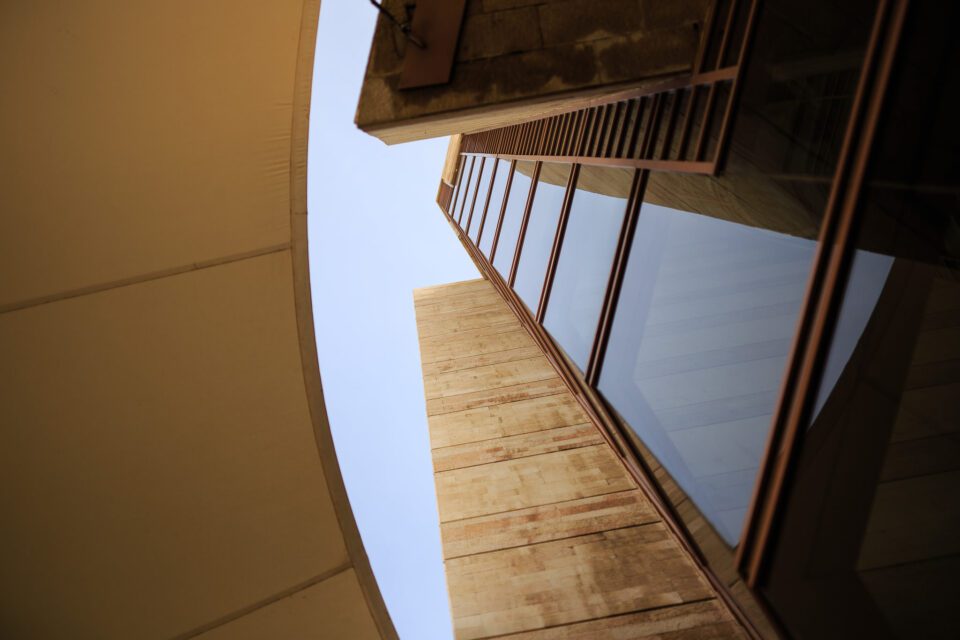 My biggest gripe with the 6D is the viewfinder – it is recessed very deep inside, making it almost impossible to clean quickly. This can be a problem in situations where the viewfinder is fogged up – you will have a hard time reaching the glass surface to wipe it. The Nikon D600 / D610 does not have this problem and their viewfinder eyepiece is easy to reach and clean.
The LCD screen on the 6D is beautiful, just like the screen on the 5D Mark III. Canon used hardened glass protector in front of the LCD with anti-reflective coating, which makes it very practical to use in the field. The screen looks a little darker, but playing back images in an outdoor environment is a much better experience on the 6D than on the D600 / D610 that have a protective plastic cover. The Nikon D600 / D610 has no anti-reflective coating and both the LCD and the screen protector reflect like crazy.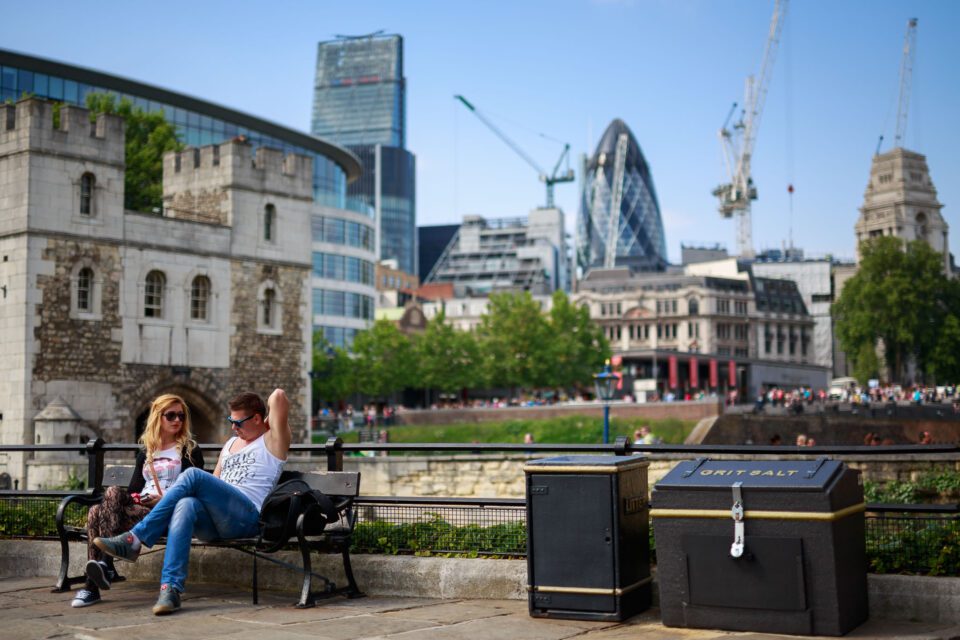 For better ergonomic experience, I would recommend making a few tweaks to the camera setup, particularly to the way the multi-controller behaves. By default, the multi-controller navigation does nothing when looking through the viewfinder, but you can change it to allow you to select autofocus points. To do this, simply press the "Q" button, then navigate to "Custom Controls", scroll down to the very last option "Multi-controller AF point direct selection" and set it to "AF point direct selection" instead of the default "OFF". Once you do this, you will be able to change the AF focus point with the multi-controller navigation on the back of the camera.
The above setting change, along with other camera menu recommendations are provided in my "recommended Canon 6D settings" article.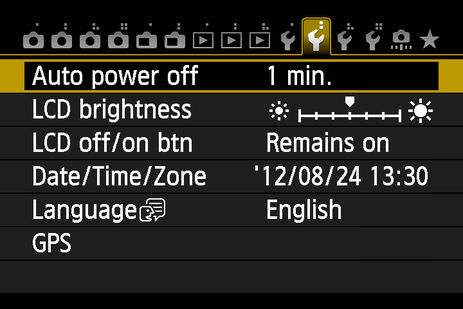 The menu system on the Canon 6D is a little bit different compared to the menu system of the Canon 5D Mark III. Instead of the 6 main icons and dots underneath sub-menus, there are 15 menu items and no sub-navigation. It looks a little cluttered in comparison but does not make it worse in terms of navigation and ease of use. Most settings are self-explanatory and if you get confused about any of them, I would recommend taking a look at the above-referenced recommendations article.