Frequently overshadowed by their more versatile brethren, macro lenses rarely receive much fanfare upon their release. Nonetheless, it is their function as close-up-photography specialists that make them essential for a range of photographic pursuits like product photography, print reduction and close-up photography of living subjects. This role has made macro lenses a vital element of a camera manufacture's lens catalog. Their niche design means that that new macro lenses are released rather infrequently, but all major manufacturers have at least one modern 100mm (or so) focal length macro lens in their lineup. In 2009, it was Canon's turn to release an update to their old 100mm f/2.8 macro lens with the release of the Canon EF 100mm f/2.8L IS USM.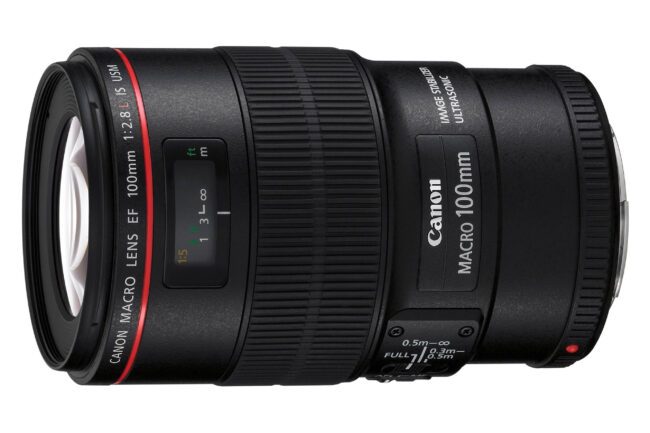 Given its "L" lens status, the EF 100mm f/2.8L IS USM Macro was more than just a minor update of its predecessor, featuring a more robust weather-sealed body and a new optical formula to match. Perhaps the most important addition to the EF 100mm f/2.8L IS USM Macro lens was a brand-new version of Canon's Image Stabilization system. The Hybrid image stabilization unit used in this lens was created to effectively compensate for both angular and shift movements, offering 4 stops of camera motion aid at conventional distances and up to 2 stops at 1:1 reproduction distance.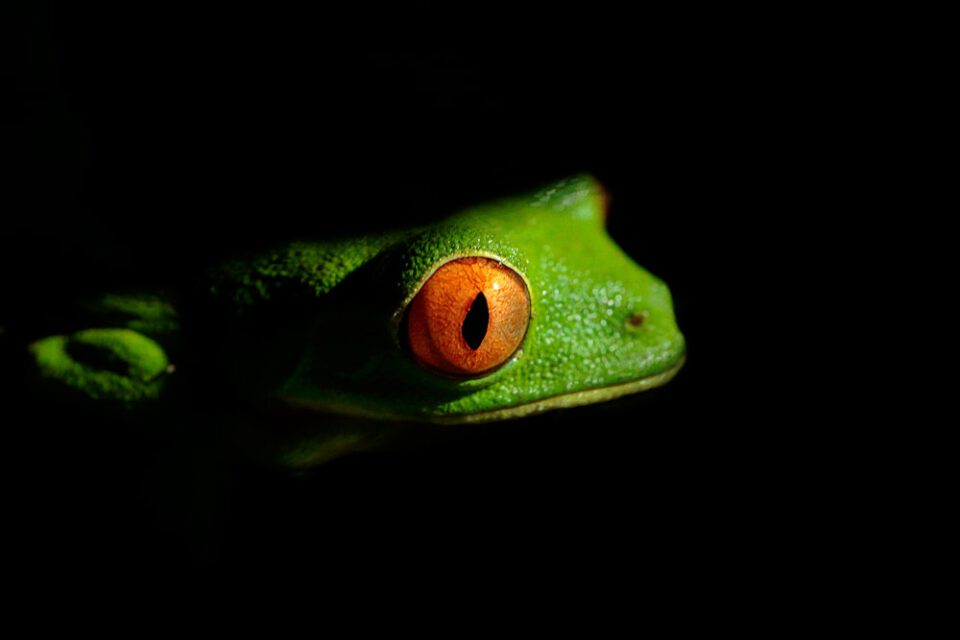 The addition of image stabilization significantly enhances the EF 100mm f/2.8L IS USM Macro lens's usability in the field when shooting hand-held. While macro photography is often tripod-based affair, there are situations when using a tripod is not a possibility and where having image stabilization is imperative to getting the final shot. I obtained a copy of the lens four years ago, and it has been my companion on several trips over that time. At first, I paired the lens with Canon's 1D III body and later a Canon 1Dx.
Canon EF 100mm f/2.8L Macro IS USM Specifications
Mount Type: Canon EF
Focal Length Range: 100mm
Maximum Aperture: f/2.8
Minimum Aperture: f/32
Lens (Elements): 15
Lens (Groups): 12
Compatible Format(s): EF, APS-C
VR (Vibration Reduction) Image Stabilization: Yes
Diaphragm Blades: 9
UD Glass Elements: 1
Autofocus: Yes
USM (Ultra Sonic Motor): Yes
Internal Focusing: Yes
Minimum Focus Distance: 8.2 ft (0.3 m)
Focus Mode: Manual, Manual / Auto
Filter Size: 67mm
Dimensions: 3.06 in (77.7 mm) x 4.84in. (123 mm)
Weight (Approx.): 22.1 oz (625 grams)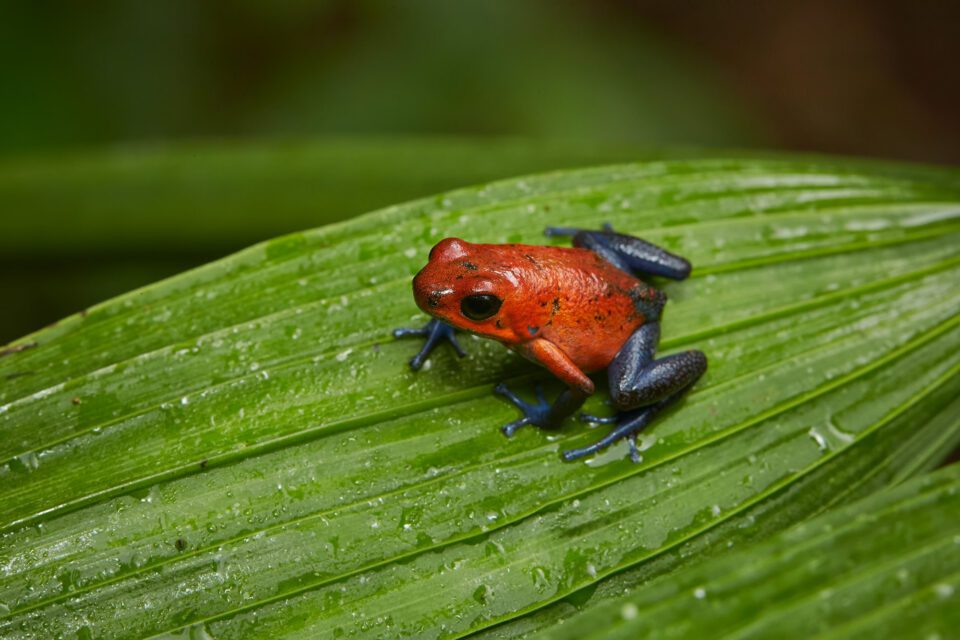 Build Quality and Handling
The most important feature of the EF 100mm f/2.8L IS USM is that it offers a full 1:1 macro reproduction and a minimum close-focus distance of just 30cm. While 30cm doesn't sound all that close, the reality is that this is measured from the lens's main plane and at 1:1 the subject is situated a mere 13cm from the front element.
The Canon EF 100mm f/2.8L IS USM Macro is a well-built lens made with a metal mount, a high-quality plastic barrel, and a rubber-coated focus ring. The use of plastic rather than metal for the lens barrel is a bit surprising given the lens's inclusion in the L lens lineup, but thankfully Canon's use of engineered plastic means it feels quite robust. This design choice allows the EF 100mm f/2.8L IS USM to be much lighter than one would expect, especially given the inclusion of Image Stabilization and the high number of optical elements. The lens is only 25 grams heavier than the older Canon EF 100mm f/2.8 USM lens and a good deal lighter than its Nikon counterpart. The EF 100mm f/2.8L IS USM is weather sealed, and after repeated usage in different weather conditions, including heavy rain and high humidity, I can say that the lens functioned flawlessly and at no point did it seem as if any extraneous material was entering inside. Overall, I like the slick design and lightweight of the EF 100mm f/2.8L IS USM as it is very comfortable and easy to hold for extended shootings sessions.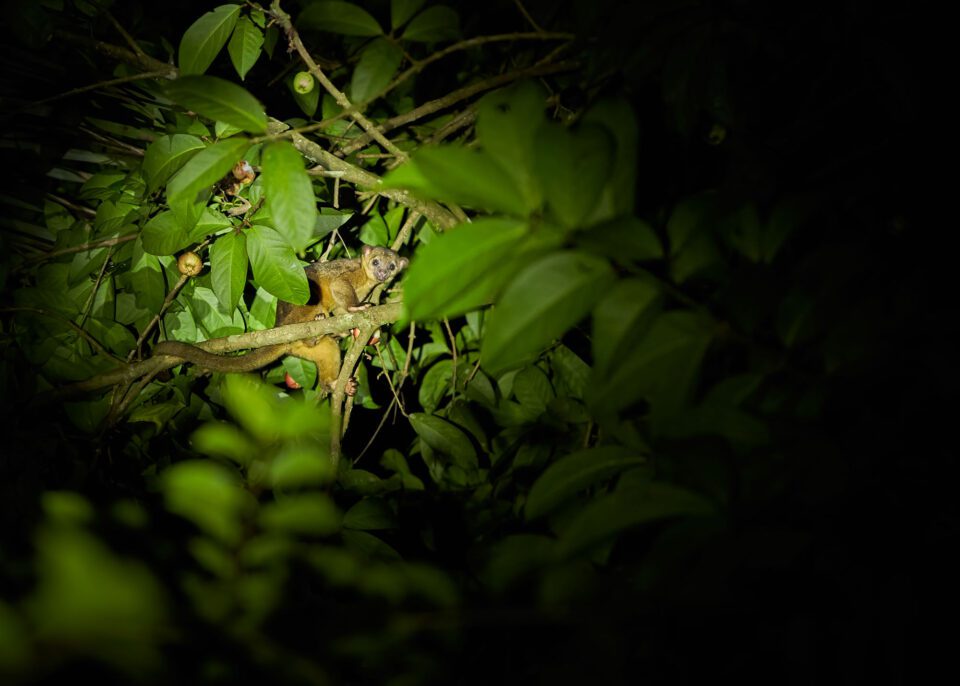 Overall handling is very good with the rubberized focus ring offering smooth operation. It does take an almost 160-degree rotation of the focus ring to run through the whole scale, and with most of the scale in the macro range of the lens, very little rotation is left for normal working distances. To move from 0.5m to infinity on the distance scale only takes a 45-degree rotation and from 1 meter to infinity an impossibly short 15-degree turn. In practical use, this means that when shooting at typical working distances, you are almost entirely reliant on the camera's autofocus as there isn't enough subtlety in the focus ring to make accurate fine-tuned adjustments to the focus. On the other hand, for macro or near macro working distances the focus ring is very good, with the wide range and flush-mount design making manual focus much easier for at or near 1:1 working distances.
At the front of the lens is a non-rotating 67mm filter thread, surrounded by a bayonet mount for the rather flimsy Canon ET-73 lens hood supplied with the lens. The interior of the hood is flocked to limit any stray light reflecting off the hood and causing internal reflections. The hood is quite long but thankfully very narrow, and so it is easy to reverse mount it for storage without it taking any unnecessary space.
Like its predecessor, the lens utilizes an inner focusing system and doesn't extend when focusing. Likewise, no external elements rotate when the lens focuses, and so a polarizing filter can be used with ease.
Towards the back of the barrel is an empty space for a lens collar and tripod mount foot. Given that this is a macro lens, I would have thought Canon would include a tripod foot with the lens. Alas, they decided to make some extra money by making the Canon Tripod Mount Ring D an optional accessory.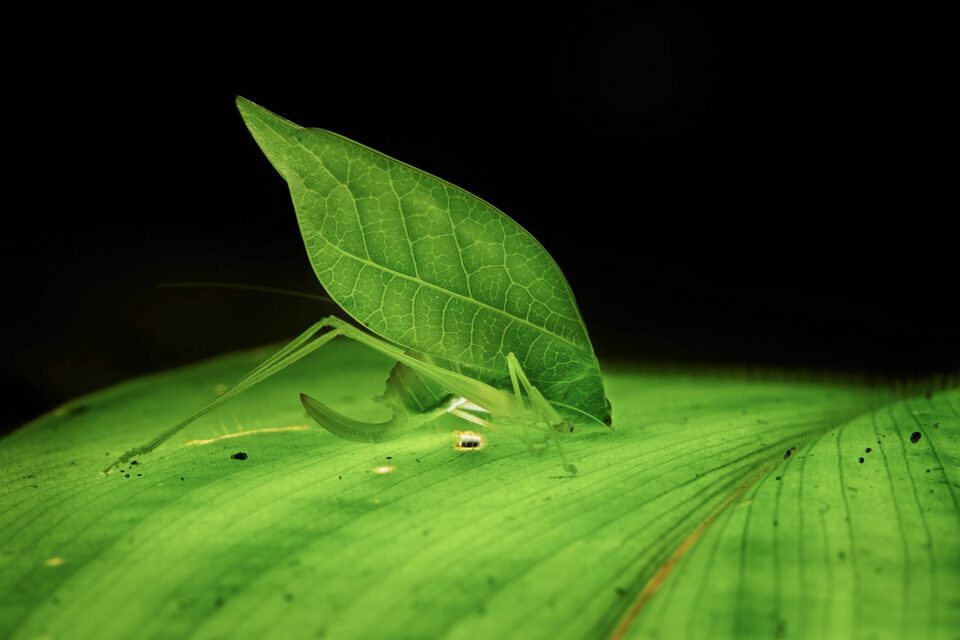 The lens has three switches which adorn the side of the lens barrel and sit right below the distance scale window. The first switch is a focus distance limiter which helps to considerably speed up the focusing when using the lens for either macro photography or traditional photography by splitting the macro working distance from the normal one. The first option, FULL, allows the lens to focus through the whole range. The second option, 0.5m-infinity, is perfect for normal shootings distances while the last option, 0.3m-0.5m, is the best option for getting faster focus speeds when shooting at close distance. The second switch is a simple AF/MF switch. The last switch deals with the Image Stabilizer and is a simple On/Off switch.
Focus Performance and Accuracy
Given that the Canon EF 100mm f/2.8L IS USM is an L series lens, I expected the autofocus operation to be excellent. Indeed, the internal focusing motor (USM) enables the lens to focus very quickly, quietly and accurately; however, the overall speed is limited by the fact that the lens must go through a very large range of focus, all the way from a close-focusing distance of 30cm distance to infinity. Thankfully, Canon has considered this and have included a focus distance limiter with three options: 0.3m to 0.5m, 0.5 to infinity and Full. Focus speed is significantly increased when using one of the three focus limiter options.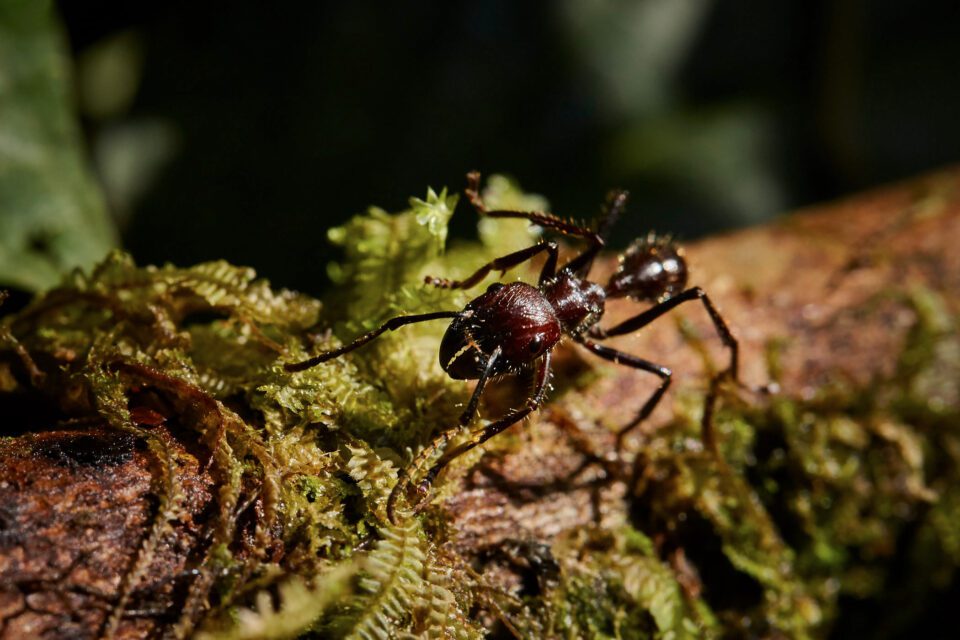 Image Quality
By design, most macro lenses are very sharp, and the Canon EF 100mm f/2.8L IS USM is no different. At f/2.8, sharpness and contrast across the frame are fantastic. The lens is already very impressive in the center of the frame at max aperture with corners lagging a bit but still rendering very sharp results. Stopping down to f/4 sees the center improve slightly with the corners now becoming very sharp. By f/5.6, the center improves ever so slightly, and you will be hard pressed to find a sharper lens in the center of the frame. The corners also improve a bit and are now generally fantastic though never managing to catch up to the quality in the center of the frame. Note that the sample images here are taken handheld.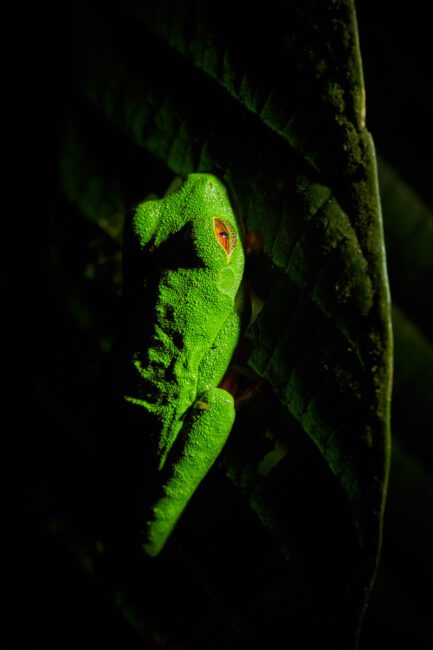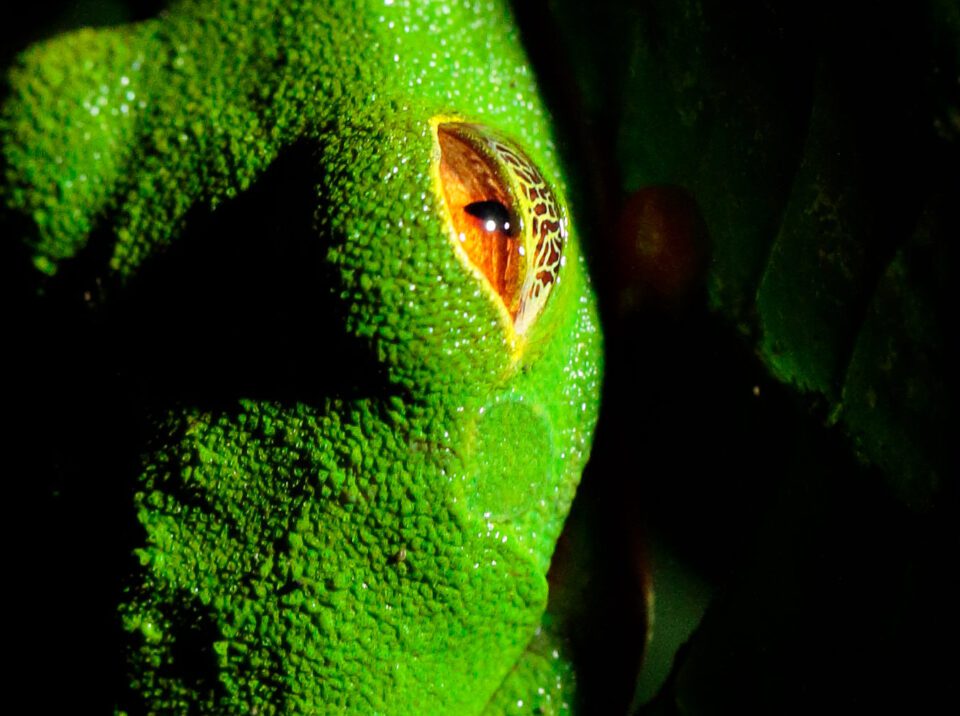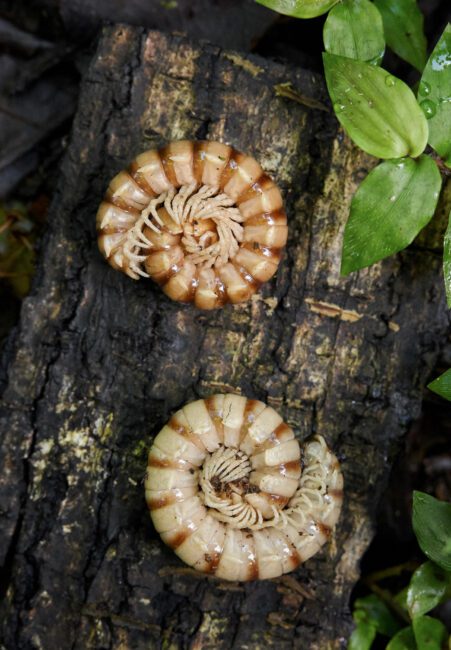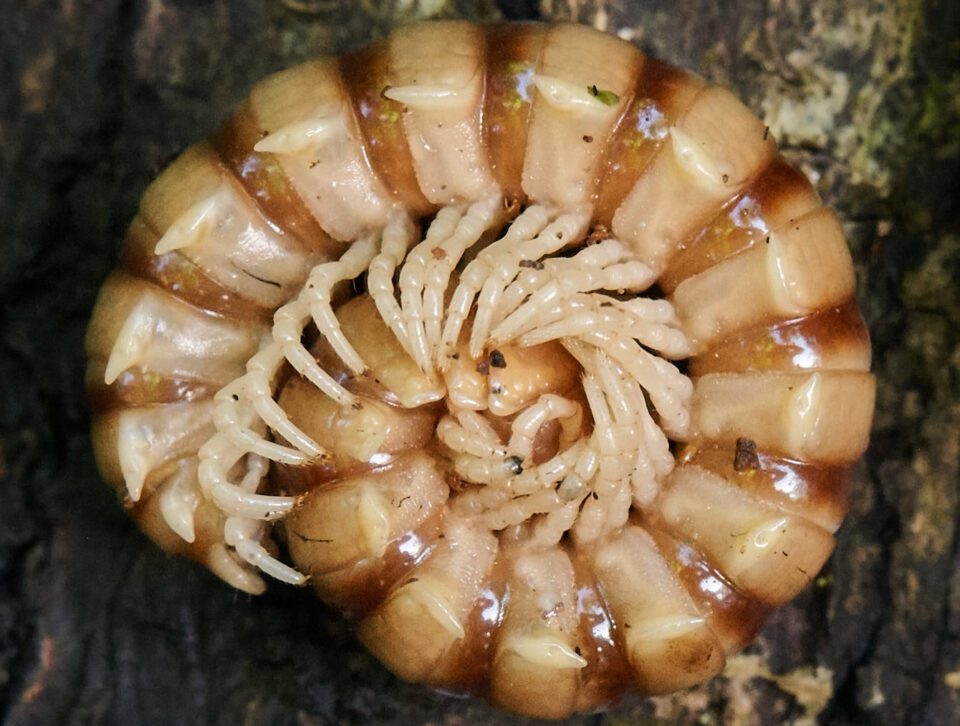 Vibration Reduction
A unique element of the Canon EF 100mm f/2.8L IS USM lens's design is the "hybrid" image stabilization unit used in its design. While conventional image stabilization units compensate solely for angular camera movement, Hybrid Image Stabilization also compensates for shift-based movement. Canon's own literature further explains this:
"Sudden changes in camera angle can significantly alter images taken during standard shooting, whereas shift-based shaking, which occurs when a camera moves parallel to the imaging scene, is more pronounced in macro photography and other close-range shooting. The new Hybrid IS technology incorporates an angular velocity sensor that detects the extent of angle-based shaking and is found in all previous optical image stabilizer mechanisms, as well as a new acceleration sensor that determines the amount of shift-based camera shake. Hybrid IS also employs a newly developed algorithm that synthesizes information from the two sensors to make optimal adjustments, thereby dramatically enhancing the effects of image stabilization during shooting, including macro shooting."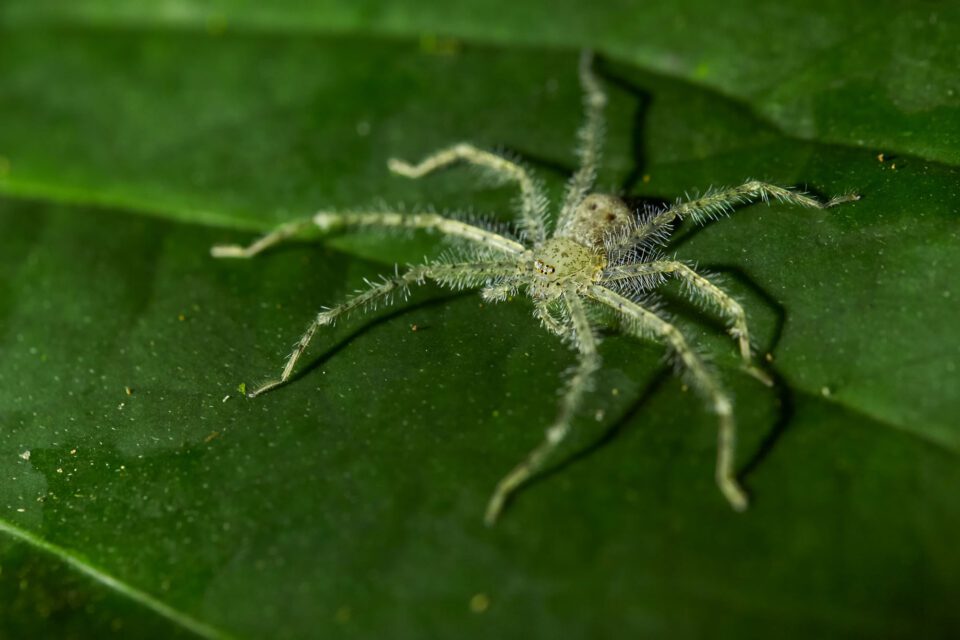 The Hybrid IS system is rated at 4 stops of compensation when shooting at normal distances and up to 2 stops when shooting at 1:1 macro distance. From my experience, Canon's rating for the IS system is reasonably accurate. I have found that when shooting at macro distances I can get about a two-stop advantage when employing the Hybrid IS system. This was especially evident during my night photography sessions in Costa Rica, where the limited amount of light forced me to use very high ISO's and long shutter speeds. I would not have been able to capture sharp images were it not for the IS unit.
A significant advantage of image stabilization in a lens is that it is easier to frame the shot. The jittery-ness and shake of the viewfinder go away, and you have a still view of the subject. This is especially helpful when trying to frame or manually focus at macro or near macro distances.
Bokeh
The quality of the bokeh is paramount in a macro lens, and thankfully the lens can create an excellent foreground/background blur. This is especially true at the max aperture where it produces some of the smoothest bokeh I have seen. Out-of-focus highlights are rendered smoothly and remain perfectly circular till f/5.6.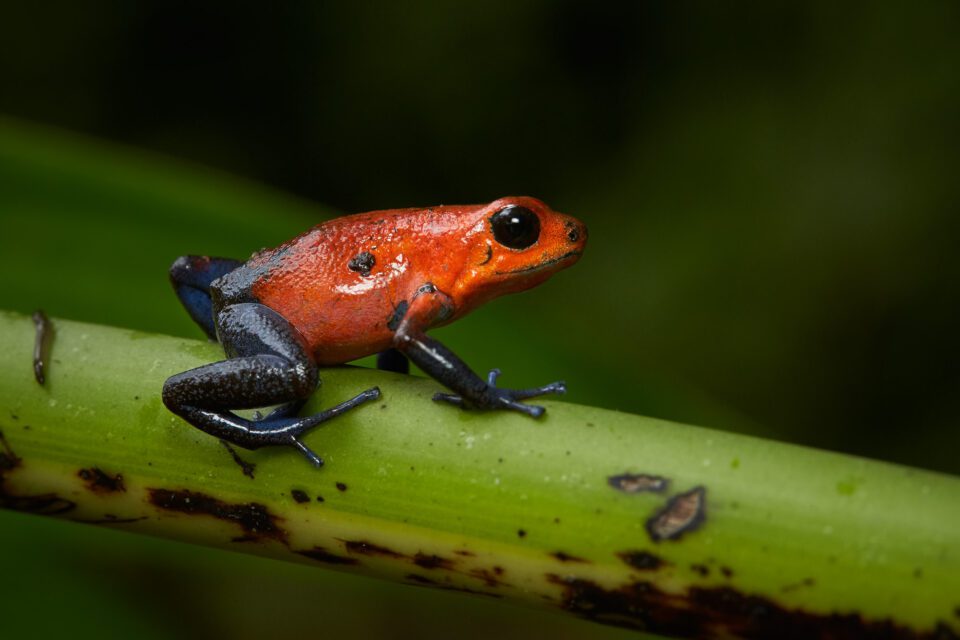 Vignetting
The lens exhibits a moderate amount of corner shading of around 1.5 stops when used at its maximum aperture. By f/4 the vignetting is significantly reduced to around half a stop, and it becomes negligible from f/5.6 onwards.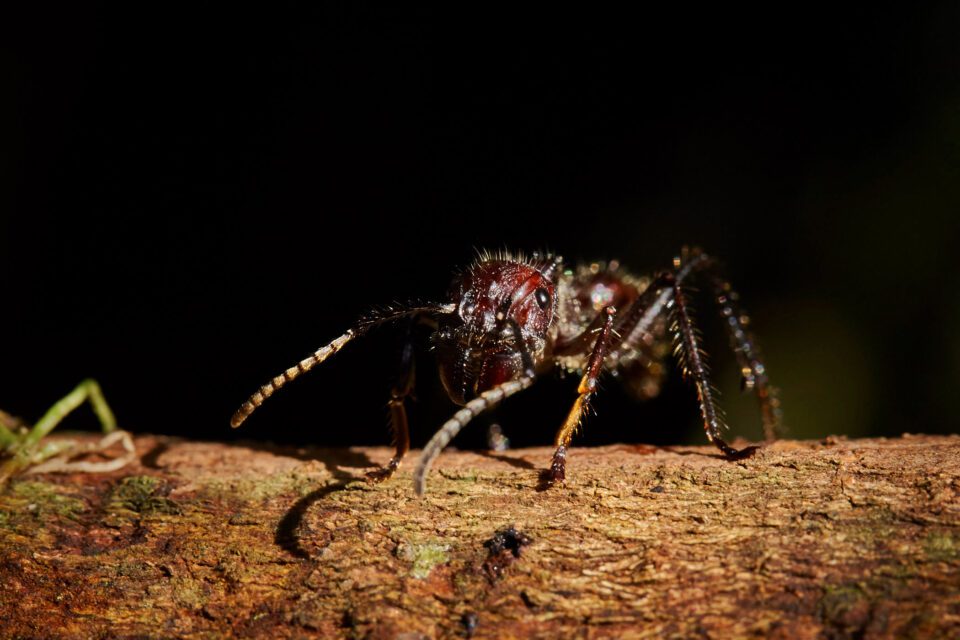 Flaring
When pointed at a bright source of light, such as the sun, the Canon EF 100mm f/2.8 L IS USM produces some flare with the most prominent being a green artifact in the frame corner opposite to the light source.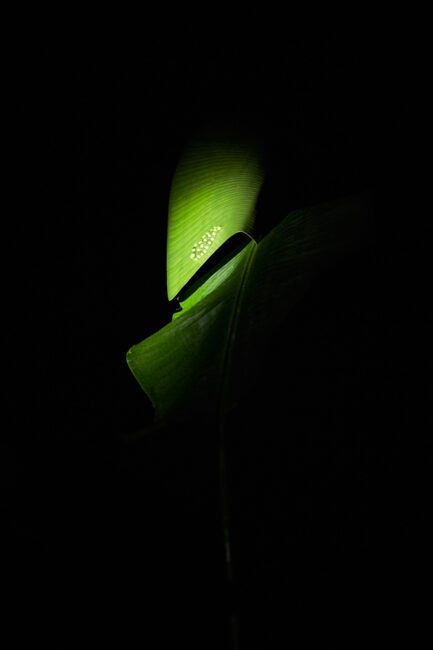 Chromatic Aberration
Lateral chromatic aberration is not a big problem on the Canon EF 100mm f/2.8L IS USM lens as it is well controlled. It is possible to introduce slight amounts of lateral chromatic aberration when shooting in high contrast situations, though this is easily cleaned up during post-processing. Unfortunately, the same can't be said for longitudinal chromatic aberration which is quite evident when using the lens at its largest aperture of f/2.8 where there are strong traces of magenta halos in the foreground bokeh along with green halos in the background out of focus areas. This is significantly improved with the lens used at f/4, and by f/5.6 there are no issues.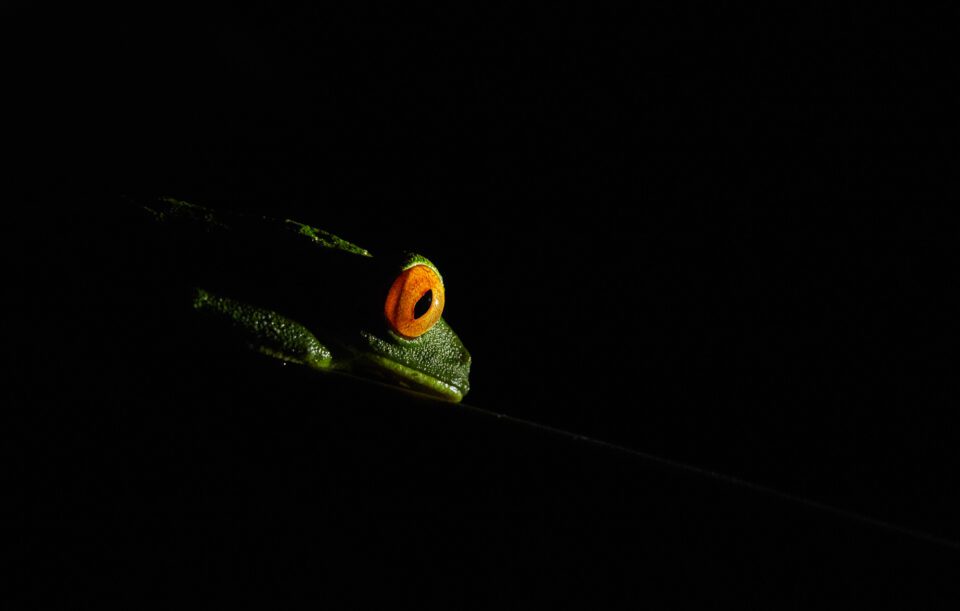 Comparisons
The obvious competitor for the Canon EF 100mm f/2.8L IS USM lens is its predecessor, the Canon EF 100mm f/2.8 USM. The older design offers a very good performance and is a very sharp lens. The IS model is a tad sharper but honestly, its splitting hairs. The newer model does have weather sealing, better bokeh and better handling of flare but the real deferrization between them is the Image Stabilization system found on the newer model. Whether this is important to you depends on how much you will be hand-holding the lens. For me, given that most of my macro photography isn't done using a tripod, the IS model is indeed worth the $150(MSRP) price difference.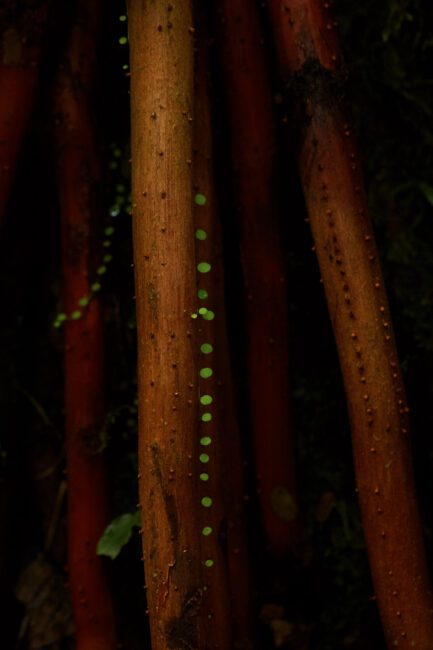 Summary
It's rare to find a macro lens that doesn't perform admirably during a lens test and so I wasn't surprised that the EF 100mm f/2.8L IS USM performed almost flawlessly. It's a well-built lens with weather sealing to boot. It handles very well, with a very good and highly functional focus ring that makes manual focus while shooting at or near macro distances much easier. The lack of an included tripod collar (which can be purchased individually) is an unfortunate decision on Canon's part. Optically, most macro lenses are incredible, and the EF 100mm f/2.8L IS USM turns in an excellent performance. In the image center, sharpness is already outstanding at f/2.8 and images become tack sharp by f/5.6. Compared to the older Canon 100mm f/2.8 USM lens it replaces, the L lens is undoubtedly a bit sharper at f/2.8, but by f/5.6 you will be hard-pressed to find any noticeable differences.
The EF 100mm f/2.8L IS Macro has quite astounding image quality in the center of the frame and very good sharpness in the periphery of the image. Given that it is an L lens, I thought that it would be a bit better in the corners and it never manages to be evenly sharp across the whole of the frame like the twice as expensive Zeiss Milvus 100mm f/2M lens. That doesn't mean it isn't very sharp in the corners, just not quite as perfect as its Zeiss counterpart. If there is one genuine gripe I have with the image quality, it's how longitudinal chromatic aberration is handled, with it being especially apparent at f/2.8.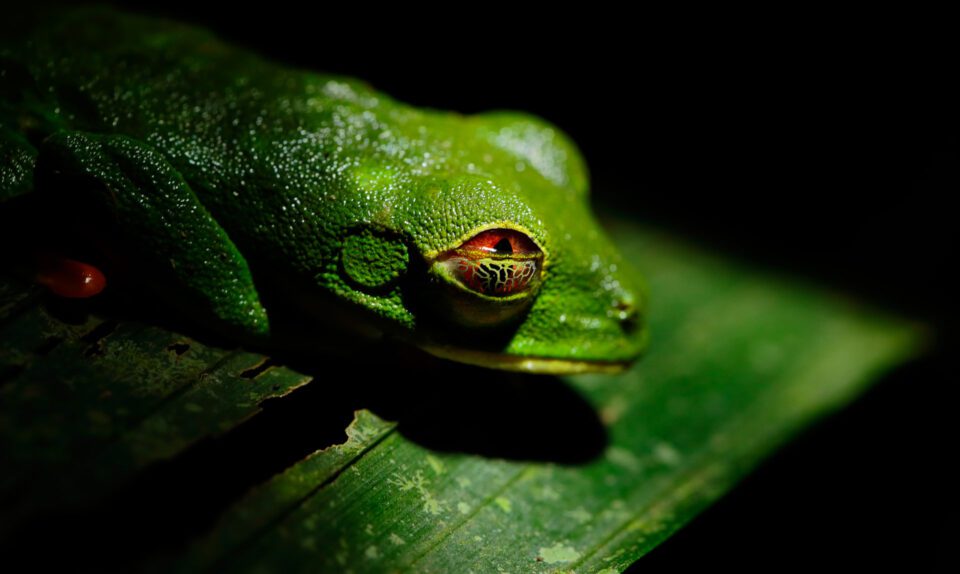 Probably the greatest asset of the Canon lens is the Hybrid Image Stabilization System which works incredibly well and makes handheld macro photography a possibility under dim lighting conditions. Overall, the Canon EF 100mm f/2.8L Macro IS USM is a fantastic lens that is well priced. Surely, its handling of chromatic aberration could have been better, but the combination of high sharpness, great bokeh, fast focusing, robust build and unique image stabilization makes it highly recommended for photographers looking for a macro lens in the EF mount.
If you have any questions about the Canon 100mm f/2.8L Macro or about this review, you are welcome to ask below!
Canon 100mm f/2.8L Macro IS
Optical Performance

Features

Bokeh Quality

Build Quality

Focus Speed and Accuracy

Handling

Image Stabilization

Size and Weight

Value
Photography Life Overall Rating