Maybe you can teach an old dog new tricks. I hate camera straps, they seem to always be in the way and so more often than not, I end up ditching them. Instead, I end up carrying the camera by the body or by the tripod foot when using larger lenses. I should say, I used to hate straps, until I finally used a BlackRapid Sport and in this quick review we will discuss the advantages of this strap.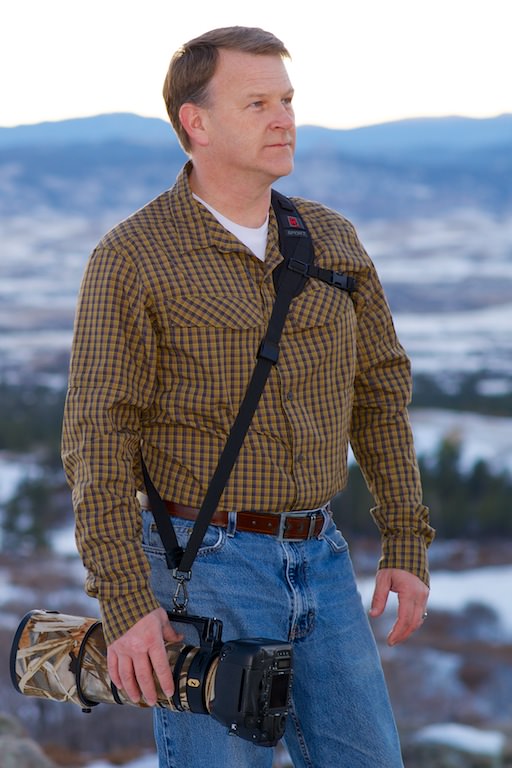 The reason I didn't use straps was simple, I didn't like them. I didn't like them because they usually weren't comfortable. When used straight around the neck, the strap tended to pull and give me a neck ache. Another reason for my disdain of straps was that If you placed the strap over your head and onto your opposite shoulder, it would be more comfortable but it was hard to bring the camera up to your eye to shoot.
The BlackRapid Sport model solved these problems for me. The strap is curved to fit over the shoulder and there is a small auxiliary strap that goes under the arm, keeping the strap stable preventing it from riding up towards the neck or sliding down off the arm. The strap is wide enough and padded enough to be comfortable and prevent the strap from cutting into you.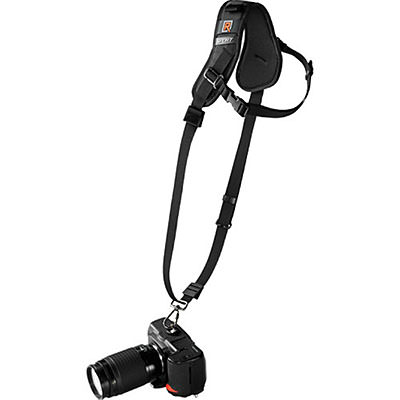 As for straps being cumbersome and hard to bring the camera up to your eye, the BlackRapid straps employs a mounting swivel that allows the gear to slide up the strap while the strap remains in the same position on your shoulder due to the underarm stabilizing strap. I found that the camera and lens quickly and easily slide up to my eye level with no problems and little resistance. The best way to grasp what I am talking about is to see it in action, check it out in this video from BlackRapid below:
Recently, I went on two hikes in search of bighorn rams butting heads and I used the BlackRapid Sport strap to carry a D4 with a 300/2.8 and a 1.4x Teleconverter. The hike was approximately two miles in and two miles out and I spent 4 hours with the rig which weighed in at just under 10 pounds on my shoulder. While I didn't find any rams cooperating with head banging action, I did find a strap that I really like!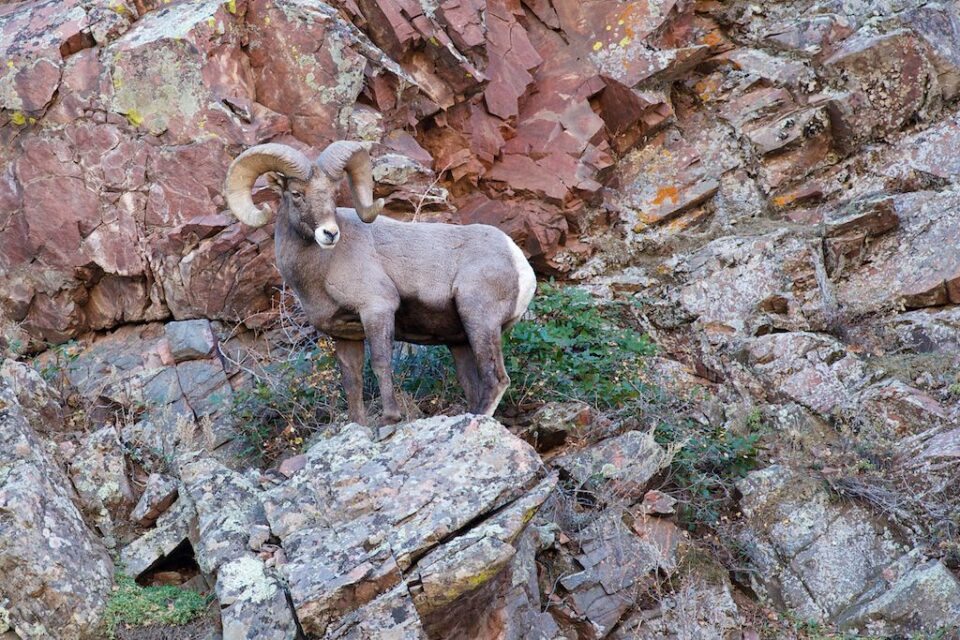 Honestly, with my bad shoulders, I would have struggled to comfortably carry the gear that distance or for that duration, with a regular strap, but the Sport made it a nonissue. I recognize the fact that some people may not be carrying gear quite that heavy, but I wanted to test it with some substantial weight to see how it performed. I have also carried a D4 with a 500mm f/4 lens with no problem and a friend of mine uses the BlackRapid Sport to haul his Canon 1Dx and a 600mm and he is pleased with it as well. If you are wondering how it works with smaller/lighter gear, I walked around a downtown area for hours with a D600 and a 24-120 f/4 len attached and hardly knew they were there.
The Sport strap is made of strong ballistic and cordura nylon with TPE foam padding. The 1/4"-20 FastenR that screws into the tripod mount is made of stainless steel.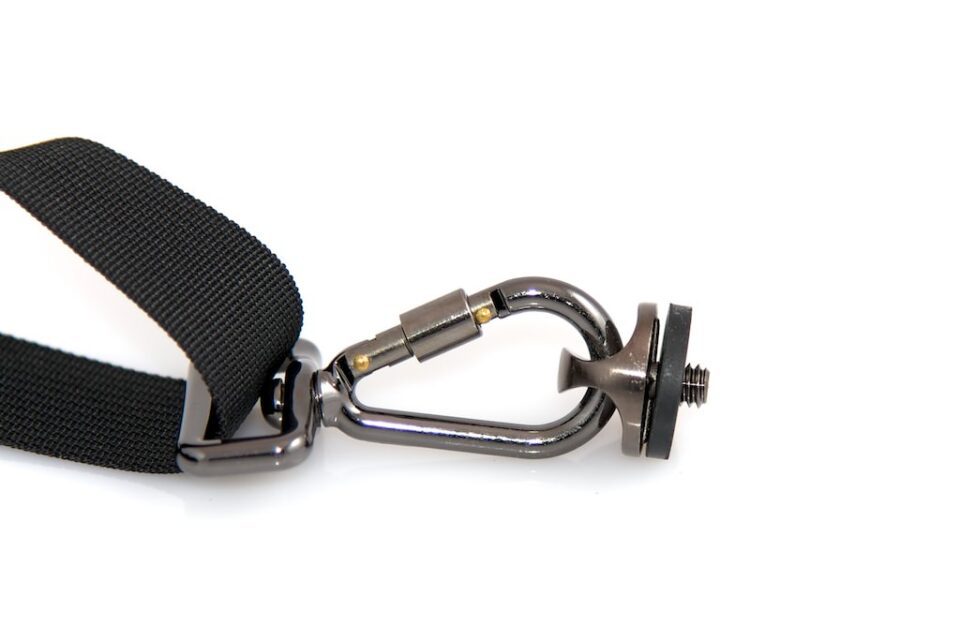 I was worried that this bolt could fatigue when carrying larger/heavier gear and snap resulting in an unexpected and undesirable crash of equipment to the ground. I contacted the people at Black Rapid and they assured me that they do rigorous drop testing with several pounds of force, far greater than the weight that we would ever want to carry and they have never heard of a FastenR breaking. They claim that their straps are capable of carrying any professional body/lens combination. BlackRapid has made a very nice strap and they offer an extended 5 year warranty for free just for registering your purchase. The folks at BlackRapid make a collection of straps tailored to your particular needs and in the future we will be reviewing some of them as well.
I've learned that a camera strap can be a wonderful thing, but instead of settling for the original manufacturer's, consider the BlackRapid Sport strap to make carrying your gear much easier and more comfortable. If you are looking for a Christmas gift or a birthday gift for yourself or a photographer that you know, consider a BlackRapid strap, it truly is something that you should give a try.
The BlackRapid Sport is available thru B&H Photo or Adorama for $73.95 (at the time of this post)
BlackRapid Sport Camera Strap
Build Quality

Handling

Value

Ease of Use
Photography Life Overall Rating