Build and Handling
The 500mm f/5.6 PF is well made. It is weather-sealed with a rubber gasket on the mount, although admittedly I still tend to use a lens coat when it's raining outside. (Strangely, last night I had a dream in which water got inside my 500mm PF. I'll keep using that lens coat!)
The switches and focus ring on the 500mm f/4.5 PF feel very nice, and it has a lens foot that is rather small and useless. A few users have reported that the stock foot can loosen easily even if the screw is tightened, but I shot with the lens for a long time with the stock foot and did not experience that. Eventually, I replaced it with an Arca-Swiss compatible foot from Really Right Stuff to make it easier to use with a tripod.
The lens's switches are: focus confirmation sound, memory recall behavior, VR mode, focus limiter, and focus mode: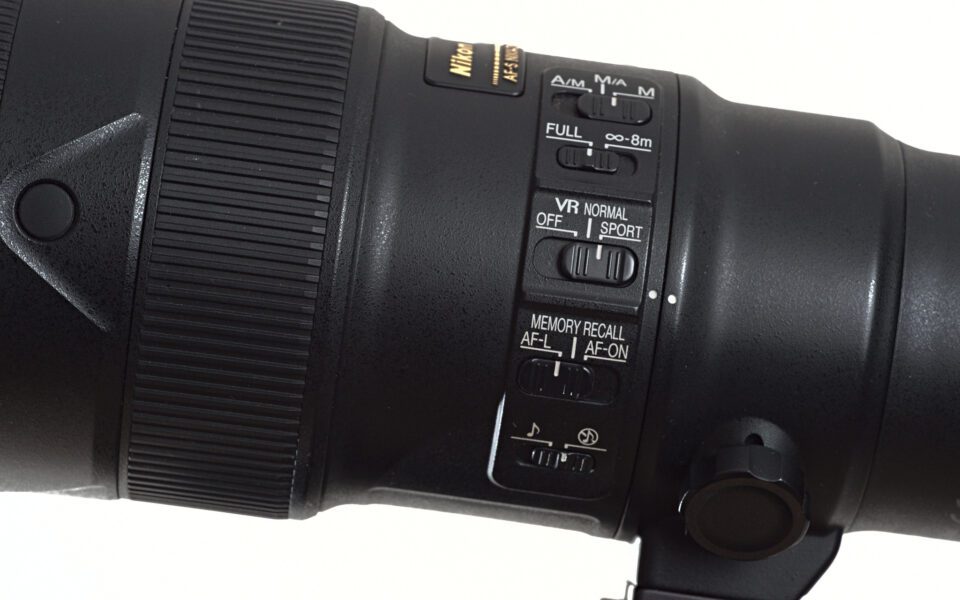 I've never used the focus confirmation sound, so let's ignore it.
The memory recall behavior has three options, all of which control the four buttons near the front of the lens. You can set those buttons to lock focus (AF-L), activate memory recall, or activate autofocus (AF-ON). I tend keep it on memory recall, which lets you save a focusing distance that can be recalled (and jumped back to almost instantly) when you press one of the front four buttons. The AF-ON feature can be useful, too, since you can assign a different autofocus mode to it – such as having group autofocus on the lens and D25 on camera's AF-ON button.
As for VR, it's usually best to leave it on Normal or Sport with this lens, even when shooting from a tripod. You'll get slightly better vibration reduction with Normal, but a smoother viewfinder image with Sport. It's up to you, but I often leave it set to Sport. The Sport mode is also more suited to video, where it works very well in conjunction with any of the full-frame cameras in the Z-series. Check out some sample footage here:
The focus limiter is curious. It has just two options: "Full," and "Infinity to 8 meters." The latter is useful for situations like birds in flight where you know you'll never get closer than 8m – a sad state that I find myself in all too often. I would have liked a third option: "minimum focus distance (3m) to 8m" for closer situations, but the lens works fairly well for close-up shots even without it.
Finally, the focus mode switch at the top lets you choose between A/M, M/A, and M. Mama Mia! It can seem like a confusing set of options, but I just leave mine at A/M most of the time. This mode enables autofocus, but it lets you override the lens's focusing distance if you rotate the manual focus ring far enough. On the other hand, M/A still has autofocus, but you can override the focus distance instantly with the slightest touch of the focus ring. The last option, "M," is manual focus only.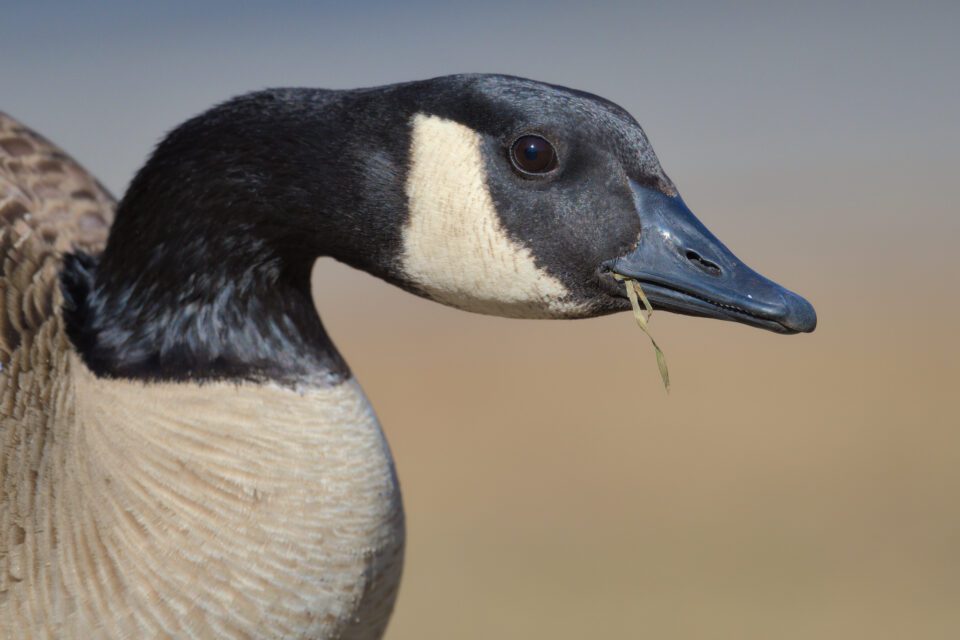 On the next page of this review, I'll go into the optical characteristics of the Nikon 500mm f/5.6 PF in detail, including its sharpness as measured in our lab.