In September of 2014, my wife and I had the great fortune to take the trip of a lifetime to South Africa, Botswana and Zambia. The trip was more than a year in the planning which gave me the chance to think about what camera equipment I wanted to take along. Our itinerary was not one of the ones designed specifically for photographers however I had no doubt we would have plenty of opportunity to take pictures!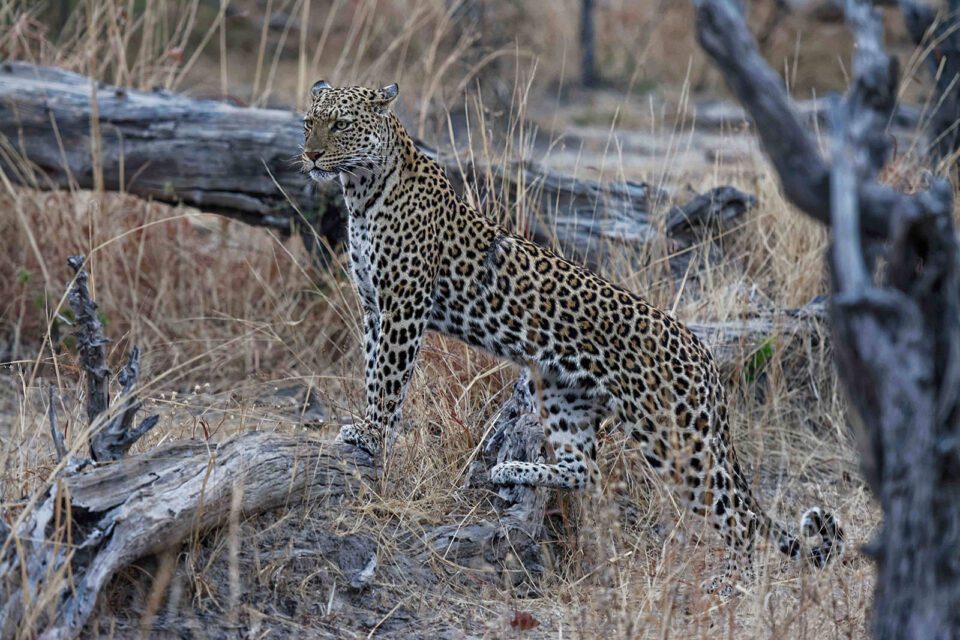 As a starting point, my camera gear consisted of a Nikon D50 and a Nikon 18-200 VR I zoom, however, just prior to booking the trip to Africa, I had purchased a D3200 and a Nikon 85mm F/1.8G lens. This new gear inspired me to rediscover my passion for photography and moved me away from the "snapshot" mode I had fallen into with the D50 and zoom lens. Clearly though, an 85mm prime was not going to cut it for wildlife photography!
My first consideration was what sort of telephoto lens I would buy to accompany me on the trip, the 18-200 producing rather soft images and also being slower than I would like. After much investigation including the reviews at Photography Life, I decided to invest in some good glass and purchased the Nikon 70-200mm f/2.8G VR II. Needless to say, I fell in love with this lens, a love affair that continues to this day. Of all the shots I take, it is the ones I take with this lens that thrill me the most…it just never lets me down. I will say however that mounting this lens on a D3200 was an exercise in imbalance.
One of the pieces of advice I picked up in preparing for the trip was to manage the risk of possible camera failure by bringing along more than one body. Originally, I thought the D50 would fit this need but ultimately, I became spoiled by the 24 MP sensor in the D3200. Given its size and light weight, I thought the D3200 would make an outstanding back up camera and so started to figure out what my main shooting body would be.
It was about this time that the D7100 came out to rave reviews and that the D600 was running into the oil and dust issues on its sensor. At the end of the day, the extra $1000 for the FX body and the uncertainty surrounding the sensor issues led me to purchase a D7100. While there are times I still wonder about getting an FX body, I have to say that I have been delighted with the D7100 and the crop factor offered by the DX sensor was actually appreciated while in Africa. My travelling kit was slowly coming together!
Another piece of advice I took advantage of, was to practice taking pictures of animals at the zoo before getting on the plane. This was a very informative and useful experience. Not only did I get a much better feel for the limited depth of field offered by shooting a telephoto lens at f/2.8, I also found that 200mm was still a bit short for taking pictures of animals…and this was at a zoo!
This led to my investigation into teleconverters, which ultimately ended up with the purchase of the Nikon TC-17E II. The TC-20E II was not recommended by anyone including Nasim due to the impact it had on picture quality. With the TC-17E II mounted, I had a 340mm F/4.4 lens with an equivalent field of view on the DX sensor of 510mm.
The final piece of glass that I added to my Africa kit was the Nikon 24-70mm f/2.8G lens. As readers of this website know, it is a highly regarded lens and I felt with it mounted on the D3200, I would have very good coverage with the advantage of not having to switch out lenses too often in a potentially dusty environment. My kit was rounded out with B+W 77mm UV Haze MRC filters, a B+W 77mm Kaesemann Polarizing Filter and two B+W ND filters. Again, Photography Life came to the rescue in sorting out what filters to buy.
I dislike using my DSLRs for video (which is code for just not being very good at it) so I also took along a Canon Powershot SX260 HS to use for this purpose. My wife was suitably armed with her Lumix DMC-FZ200.
Here is the summary of what I brought on the trip:
D3200 Body with the Nikon 24-70mm f/2.8G
D7100 Body with the Nikon 70-200mm f/2.8G VR II
Nikon TC-17E II Teleconverter
B+W 77mm Kaesemann Polarizing Filter
B+W 77mm Neutral Density 3 Stop Filter
B+W 77mm Neutral Density 6 Stop Filter
Two batteries for each camera and chargers
Two JOBY DSLR wrist straps (I used these for drop protection only, not for actually carrying the cameras)
Giotto Rocket Blaster dust removal tool, lenspen and cloth
Canon Powershot SX260 HS
There are three other critical components to my photography kit that I want to let you know about. The first is my camera bag. While in Africa, my wife and I were each allowed a 24"x12"x10" soft sided duffle bag for all of our personal belongings and one "carry on/purse", the combination of both which was not to exceed 44lbs or 20kg. This is because flying from one African safari camp to another is done on small aircraft with very limited luggage compartments.
I wanted a camera bag that would hold both bodies and lens mounted, because we had been warned that Africa was a very dusty place – not ideal for camera sensors. My thinking was that I would rarely if ever be removing the lenses from the bodies although in reality, this happened a lot more that I thought particularly in removing the teleconverter from the 70-200mm. I also needed my camera bag to "work" for travel which means having separate zippered pockets for things like cash, itineraries, passports and so on. Knowing that we would be sitting in safari vehicles, I also felt a backpack would be less than ideal and wanted more of a messenger bag.
I ended up buying a Think Tank Retrospective 20, which seemed to fit the bill. It held the equipment well but two things caused me to look elsewhere for the ultimate solution. First of all, there is only one zippered compartment inside the bag and a second zippered compartment for an iPad on the body side. The other compartments are all open at the top or partially closed with a small Velcro flap. This didn't really provide the security I was looking for. The second thing was that as a messenger bag, there is a flap that folds over the top of the bag to contain its contents. Again – the more I read about travel in Africa the more I became convinced that I needed a bag that actually zipped closed sealing the camera equipment from the elements, particularly dust. So, I kept the Think Tank bag, but continued to search for a "better travel" bag that would hold my two cameras with lenses mounted and have the zippered pockets I was looking for.
Horror of horrors, I ended up not taking a camera bag at all but rather a messenger bag made by Mancini. It held everything I needed to carry and the way that I wanted to carry it and as a canvas bag, it was very, very understated. The downside of course is that it is not padded the way a camera bag is. I solved this by lining the bottom of the bag with inserts from my various other camera bags. This created a "floor" of stuffed velcroed panels that seemed to do the trick. As for the sides, the body side has a padded area for holding a laptop and the outside was "protected" by the various documents, pens and so on that I needed to carry. The ends of the bag were not protected at all, so I did have to be careful in flinging the bag around. To keep the two cameras from knocking into one another, I often had my hat, a light jacket or zip off pant legs in the bag as a buffer. Just to be clear, this is the solution that worked for me but I am in no way recommending that people forsake the protection of a dedicated camera bag when travelling to Africa!
The second thing I wanted to share with you, was what I ended up using as a stabilizing device. Many articles suggest taking beanbags and filling them up with corn or something when you are in the camp but as you can see from the picture below, the vehicles we were in did not have doorframes or anywhere else to rest a beanbag.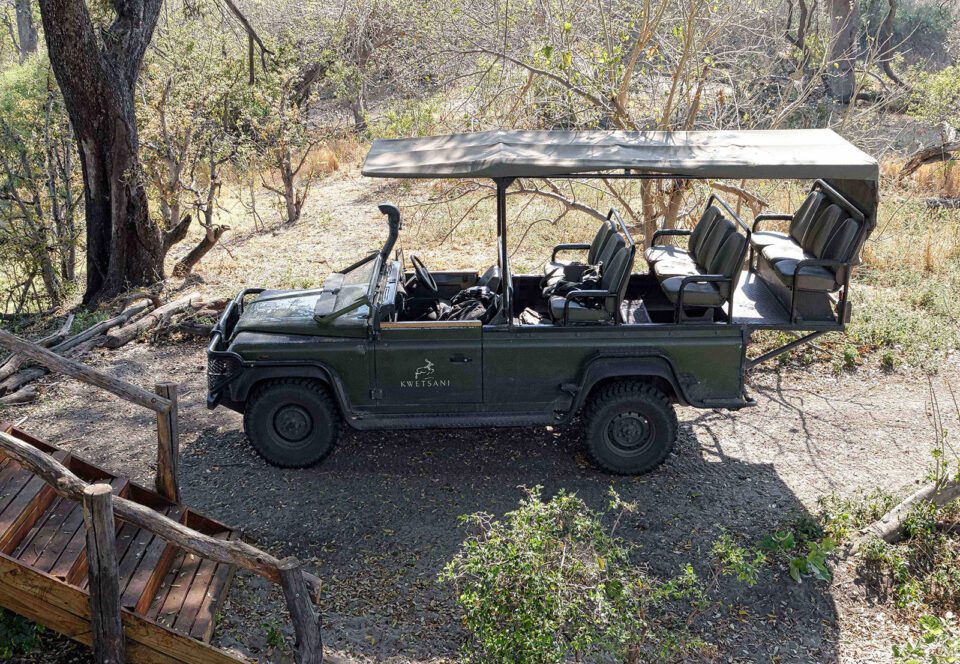 Other articles recommended various tripod set-ups or even monopods strapped to the vehicle itself. Knowing what I know now, neither of these options would have been practical or ideal, as there was a lot of game on both sides of the Land Rover simultaneously. Swinging a camera and monopod around would have been cumbersome and awkward within the confines of the vehicle.
So what was the solution? I took the advice of another photography website (Ron Martinsen) on how to improve your handheld shots and bought a Leica tabletop tripod and large ball head to use as a chest pod. Ron's site has a video showing how this works. Mounting this specific head on these specific legs allows you to support your camera and lens on your chest. It gives you complete freedom of movement and reduces camera shake tremendously. If there was an opportunity to mount the tripod on something more stable, I took advantage of it, but otherwise, I felt I was able to get some decent low shutter speed shots because of this very portable "chest pod system".
The last equipment making decision that I agonized over was how much memory to take. Shooting in RAW with a 24 MP sensor typically yields picture files in 30-35MB size. Knowing this, I ended up taking ten 32 GB SanDisk Extreme Plus cards with an 80 MB/s transfer speed. Each card had the capacity to hold almost 600 files and this proved to be reasonable for the 11 days we were on safari.
So much for the preparation, how did it work out?
Here is what I learned about taking pictures in Africa and what recommendations I have for others taking a similar trip:
Lesson #1: There is no such thing as too much glass
There were many times when I wished I could have filled the frame with the various birds we saw. Even with my D7100, Nikon 70-200mm f/2.8G VR II and TC-17E II, there were a number of circumstances when I was disappointed in not being able to get that little bit closer. I will say that I was pleased with the flexibility of the systems I chose particularly the ability to swap one camera for the other when elephants came in too close for the 70-200mm! The only lens I think might have offered that next little bit of flexibility and reach is the Nikon 80-400mm but not only was it more expensive, it wasn't as fast and according to some reviews, it isn't quite as good optically as the 70-200mm f/2.8G. The new Tamron or Sigma 150-600mm would seem to be ideal for this sort of expedition.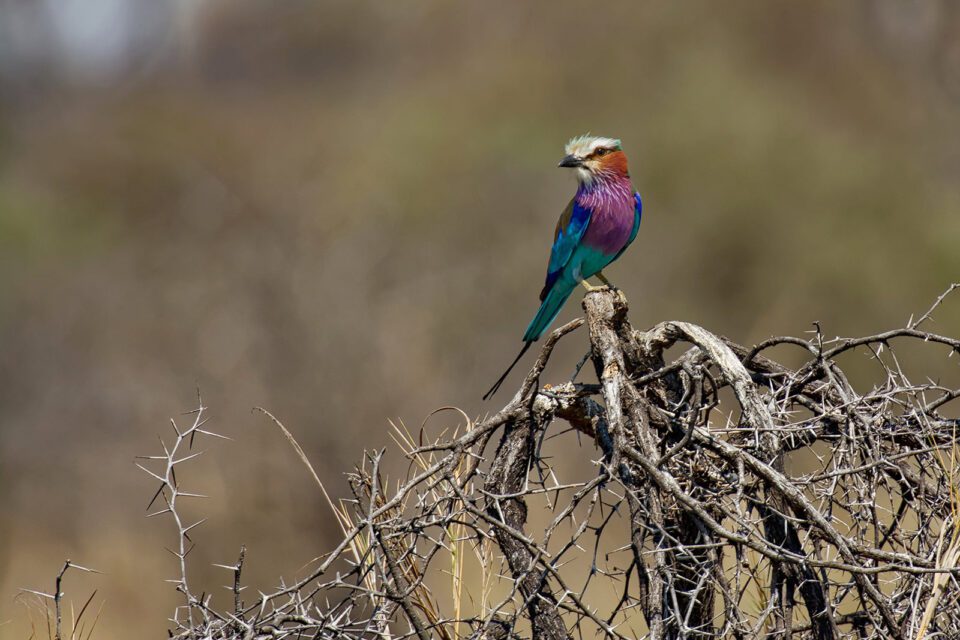 Lesson #2: A lot of action happens at twilight
How much overall picture speed capability do you need? The answer is quite simply as much as you can afford. A lot of the more interesting action happens during the morning hours or the evening hours just before sunset. As a result, you will definitely be pushing your camera's high ISO or low light capabilities. This picture of the leopard was taken at ISO 5000: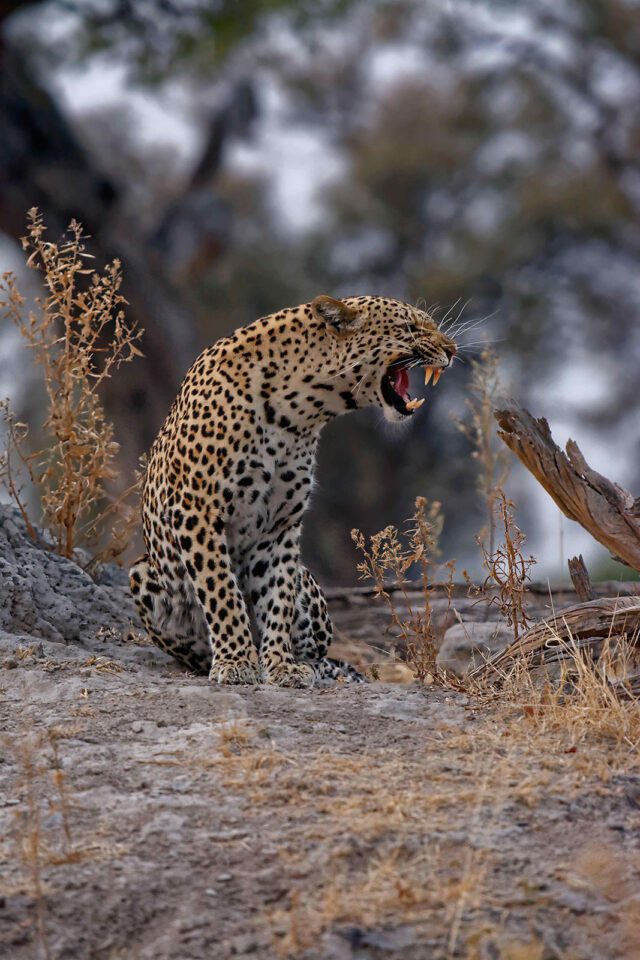 I took others at even higher speeds but the graininess was just too severe for the picture to be useful. So – if I were to do it all again, would I perhaps take an FX body with better low light capabilities? I think the answer would be yes. As it turns out, I was very happy to have F2.8 available to me on the 70-200 and many of these shots would have been very blurry had it not been for the "chest pod" arrangement I mentioned earlier.
Lesson #3: Shoot in manual with auto ISO
Our first day of Safari, I was shooting in aperture priority mode but found that the corresponding shutter speeds weren't quite what I wanted – okay needed – in order to keep the blurry demons at bay. I eventually switched over to manual – set the shutter speed at 1000th of a second and the lens at f/4 or f/8. I set the camera up for automatic ISO and set a max ISO limit of 800. Of course as the light started fading, I opened up the aperture and eventually lowered the shutter speed before finally incrementally adding more sensor speed as needed. I found this technique worked quite well for me – allowing me to get decently crisp shots without a lot of noise.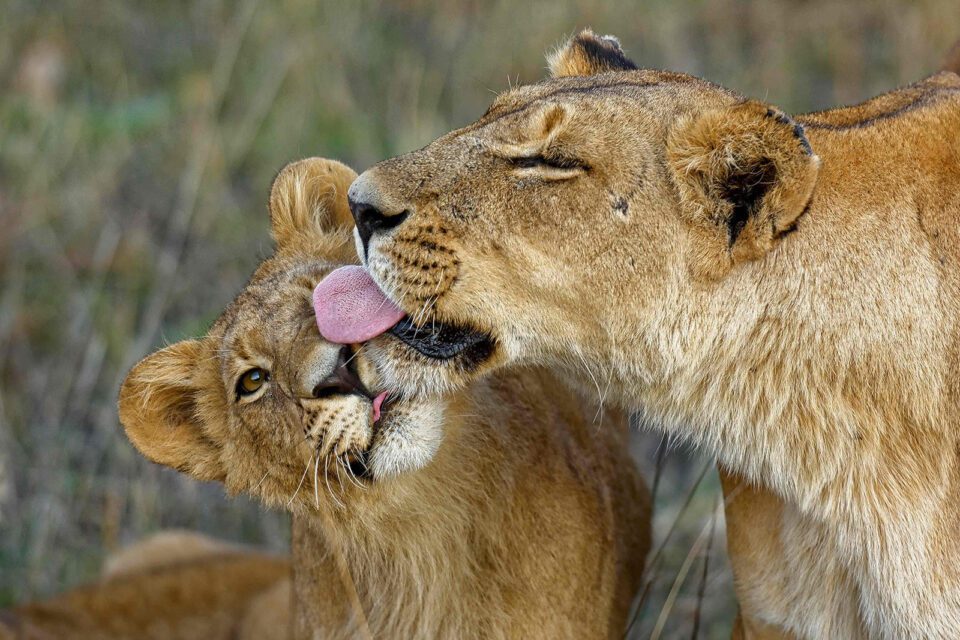 Long before I got to Africa I set both my cameras up for back button focus. For shooting wildlife in Africa, it is hard to beat this set up. When the animals are moving – which is constant – you can use continuous focusing mode. When they stop and look at you – you can lock the focus and fire away. It works very well indeed. Also, because I was using center point focusing, I found it easy to focus, compose and shoot. While I know it may be preferable to move the focal point around to match your subject in the frame, I found this to be one too many operations for me on the fly and so I just locked the camera focus on the center point so I knew with great certainty what was being focused on. I think with more practice I could get a lot better in moving the focus point around the frame but I didn't want to practice while in Africa!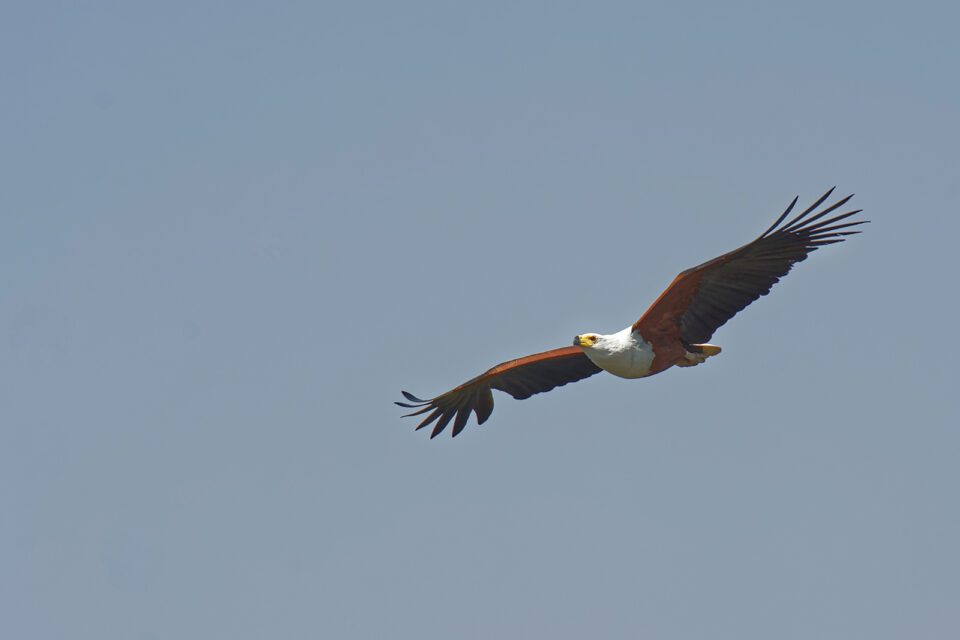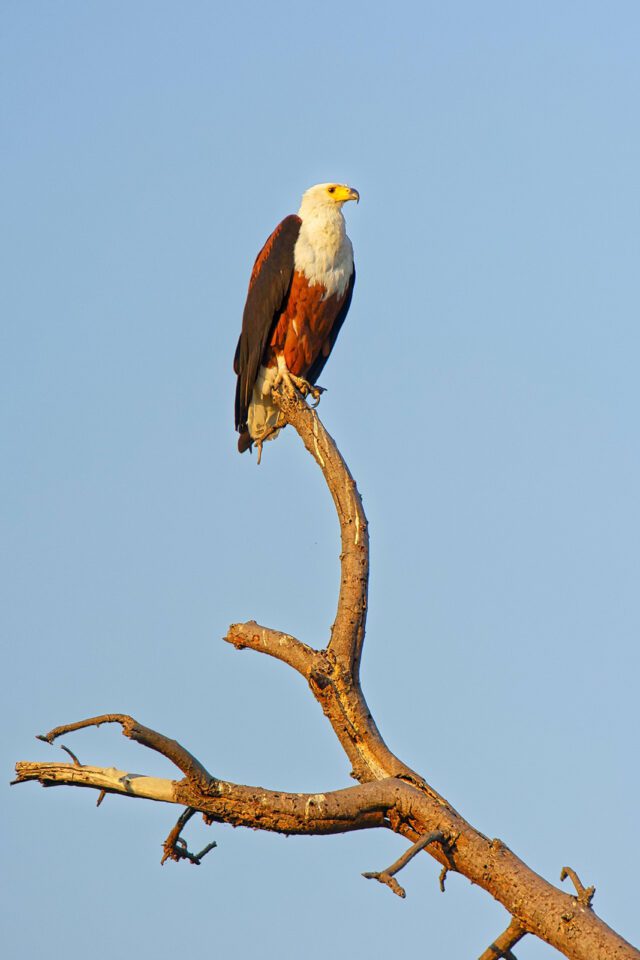 Lesson #5: A messenger bag with two bodies and two pro lenses can get heavy
While we were in the Land Rover, my messenger bag was usually either on the seat beside me or on the floor between my feet. More often than not my camera was on my lap under my jacket to keep the dust off – turned on and ready to go with the other system, usually the D3200 and 24-70mm off and in the bag. The only time I noticed the heft of the bag and where a backpack would have been preferable was on the long walk through Heathrow in London where we changed planes. Behind security there was little in the way of luggage carts and it often was a 20-30min walk to get from our landing gate to the lounge and then another 20-30 min walk from the lounge to the departing gate. Please keep in mind that we were also carrying all of our luggage in duffle bags so needless to say our shoulders hurt a bit. I think next time I will look for a backpack solution rather than a messenger bag for this reason alone.
Lesson #6: You will take a lot of shots
Sorting through 6000 pictures is not for the faint of heart. The easy ones to trash are those that are out of focus or have important parts of the animal cut off. While I think quite a few of the pictures I took are nice, with so many to choose from the process had to move away from "this is a nice picture" to "what is the story of this photograph?". This latter question is the only way of cutting the inventory down to a reasonable number for a hobbyist to handle. I haven't trashed all of the pictures that don't tell a story but they are not ones I have taken into my workflow process.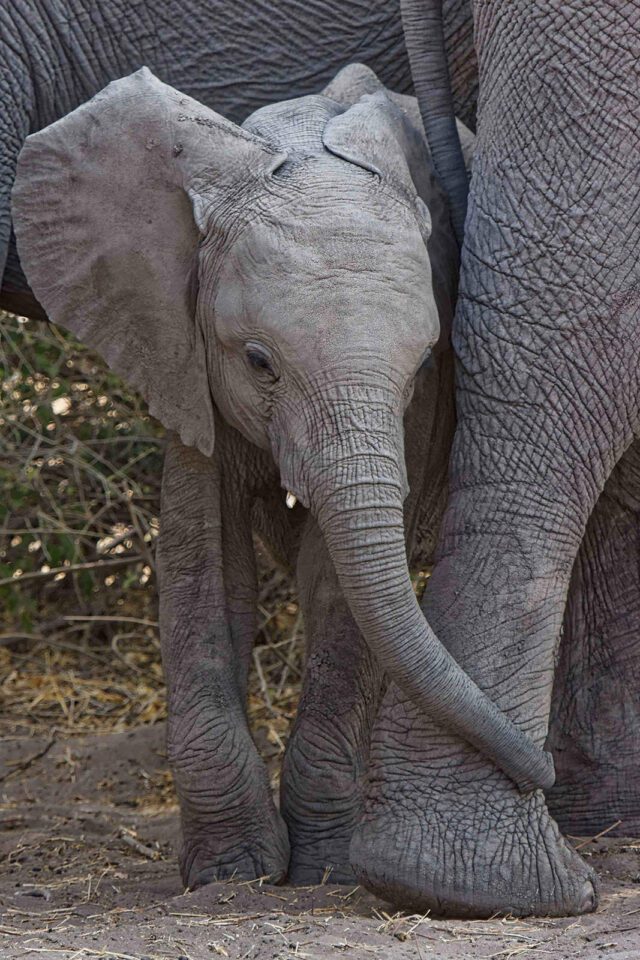 Thoughts on Workflow
I try to keep my photo post processing workflow as simple as possible for the very simple reason that I love shooting photographs much more that I enjoy tweaking them on the computer. My biggest issue with post-processing is in deciding that "this setting" looks better than "that setting". They often look different to my eyes but which one is "better"? I don't know!
In light of the above, my workflow consists of uploading the RAW files into iPhoto on my Mac. From there, I sort out the poor ones and trash them. iPhoto is a pretty quick RAW "viewer" and most of the functions for file management are very intuitive for me.
Once I have selected a picture I want to work with, I export the RAW file and import it into DXO Optics Pro 10. I use Optics Pro to do the lens corrections although much to my chagrin, it doesn't recognize teleconverters so many of my pictures do not have the benefit of this correction/calibration. If I want to crop and/or straighten any of the pictures I also do this in Optics Pro. Like Thomas Stirr, I have found the Optics Pro Clearview correction to be very good and I also use the Prime noise reduction features offered by this software package.
Once I have tweaked things in DXO, I use MacPhun Snap Heal to cut out any annoying distractions and then import the file into MacPhun Intensify Pro for sharpening. The JPEG out of Intensify Pro is typically the last correction I make before uploading back into iPhoto as a JPEG file. Please keep in mind that I only go through this process on selected shots.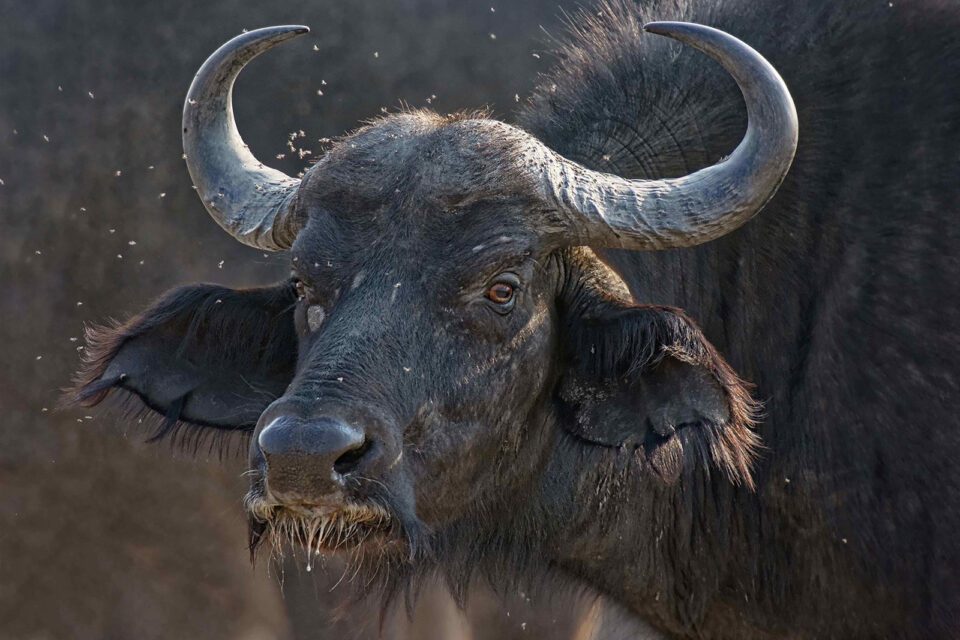 I hope this article has been of use to you and I would be happy to answer any questions you may have about the trip and how I made it my photographic trip of a lifetime. Here are a few more of the many shots I took.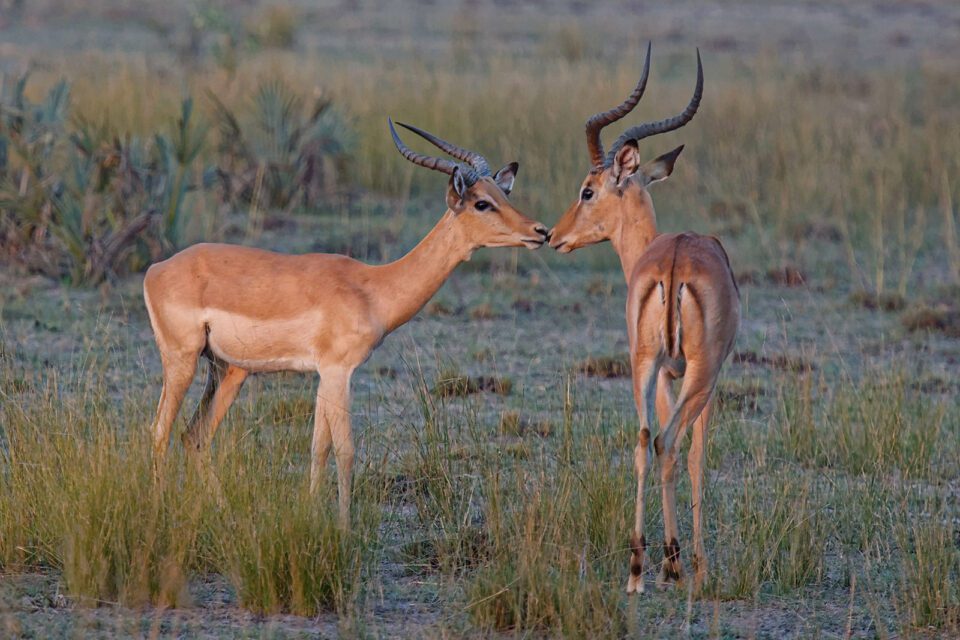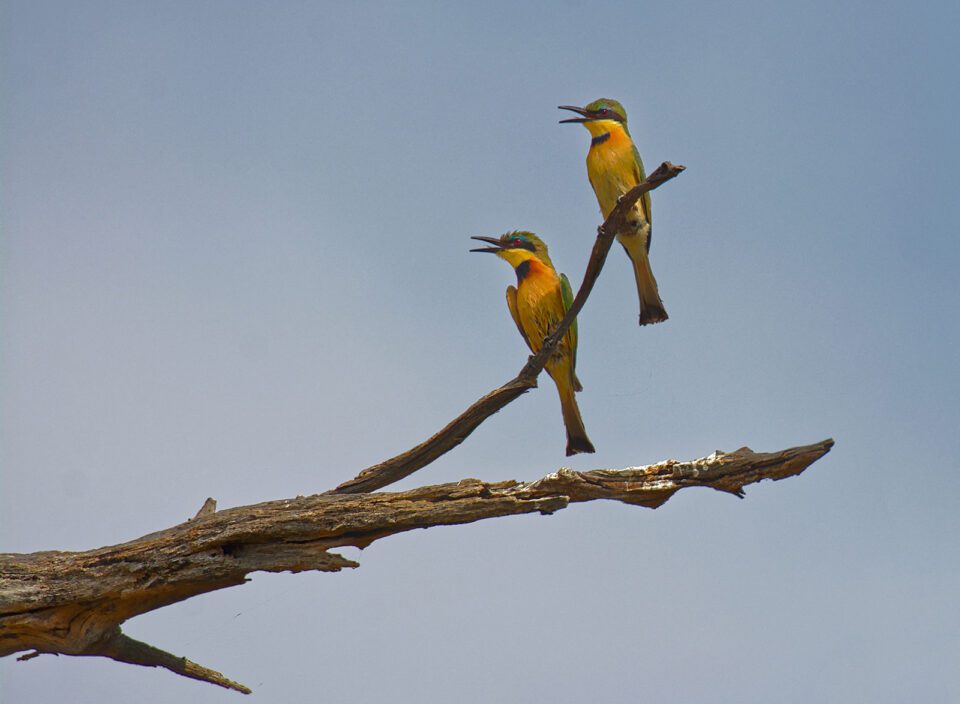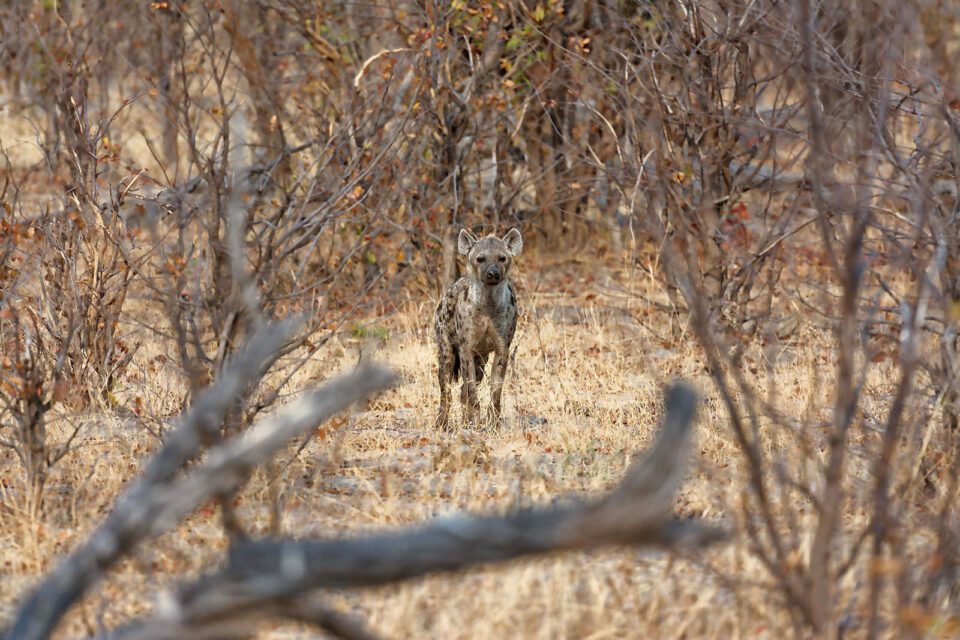 ---
This guest post was submitted by Gord Aker. Gord is a Professional Engineer, Professional Certified Coach and amateur photographer. Some of his photographs can be seen in his gallery at 500px.com