Don't groan! I'll try to be brief. I had some time to kill the other week so I decided to spend a couple of days of it in Vilnius, the capital city of Lithuania. I have no idea why I chose Vilnius; maybe I closed my eyes and landed my finger on a map of Europe. But it easily entertained a short trip. It's a beautiful, if small, city with resplendent architecture from several periods and the colourful rendering typical of buildings in Central and Eastern Europe.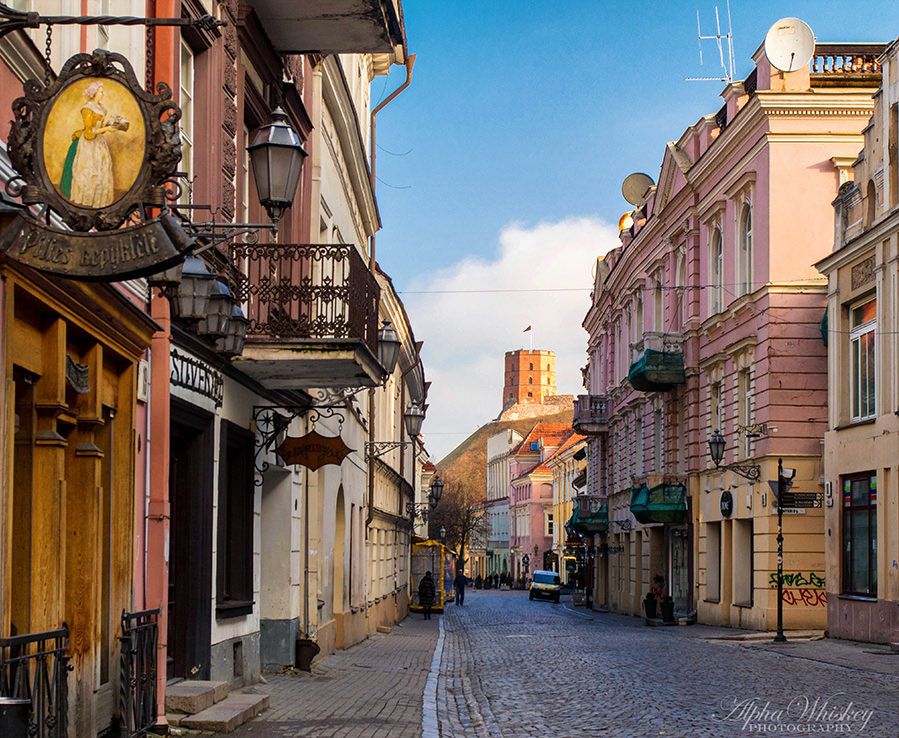 Most of the main points of interest were conveniently situated within walking distance of each other in the Old Town and the warren of narrow, cobbled streets were easy to navigate. The focal point of the city has to be the imposing Cathedral with its Bell Tower and statue of the Grand Duke Gediminas outside.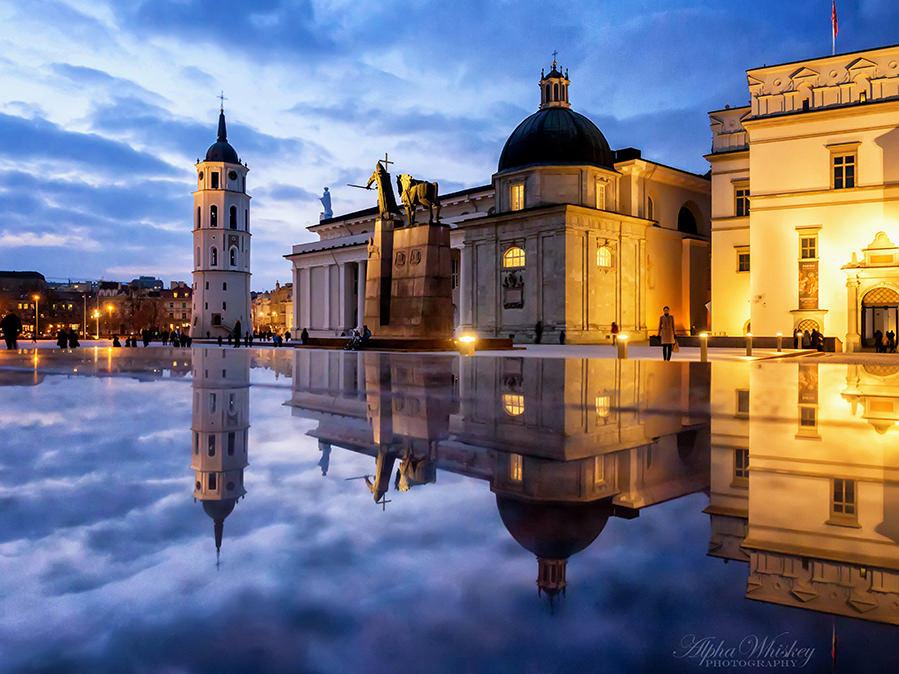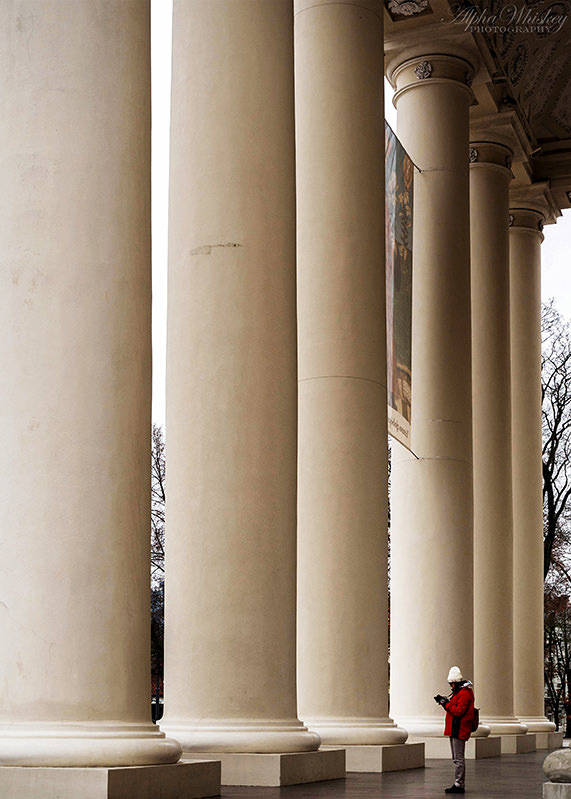 From here a walk up Pilles Street would become a detour down a small alley, finding my way to visual treats such as St Anne's and Bernadine Church, a stunning example of both Flamboyant and Brick Gothic architectural styles. Back up Literatu Street, displaying artworks mounted on the walls, and around a corner to find the House of Signatories, where Lithuania's Act Of Independence was signed.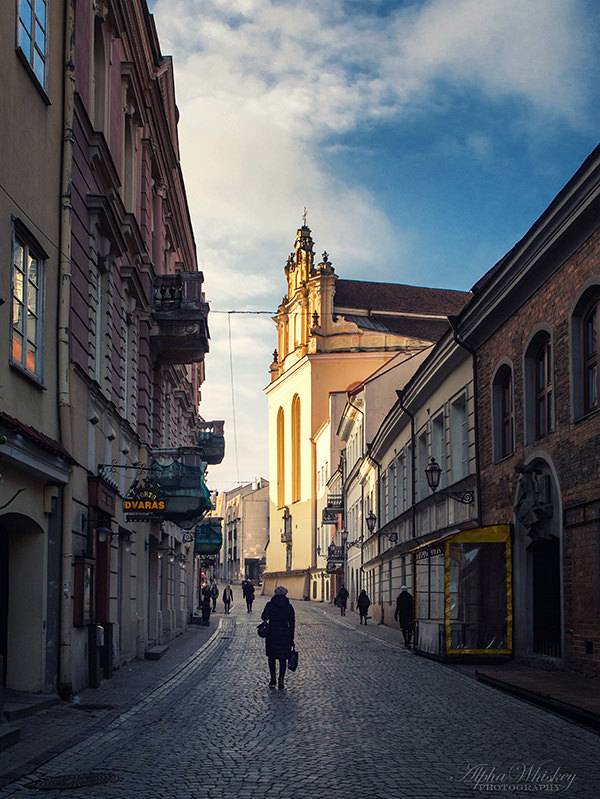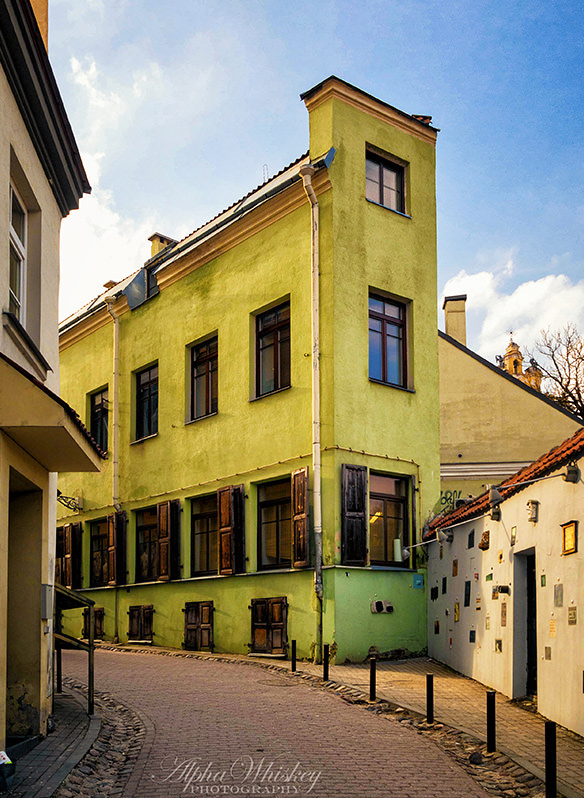 The Presidential Palace was fairly ordinary but further down, past several more beautiful churches, is the Town Hall Square, and a short walk past that is the Gate Of Dawn, a city gate and one of the country's most significant cultural, religious and historical monuments. It was rather moving to see a tough soldier walk through it, turn and cross himself and say a prayer. (I didn't photograph him out of respect. And a fear of being shot.)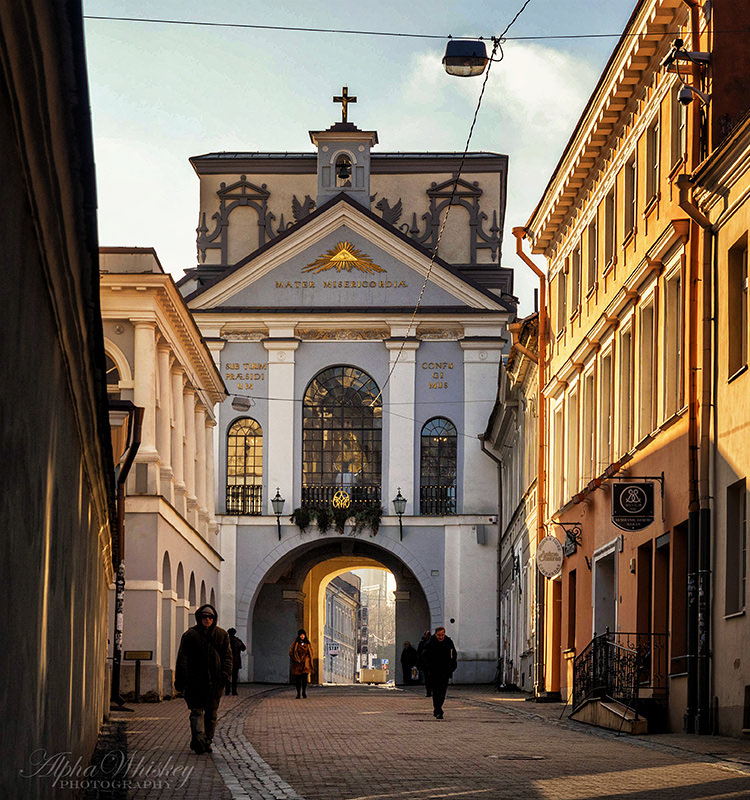 Great views of the city can be had from several viewpoints, the most popular of which is probably Gediminas Hill. Alas it was closed for renovation during my visit and so I soaked in the skyline under a slight haze from the Hill Of Three Crosses nearby.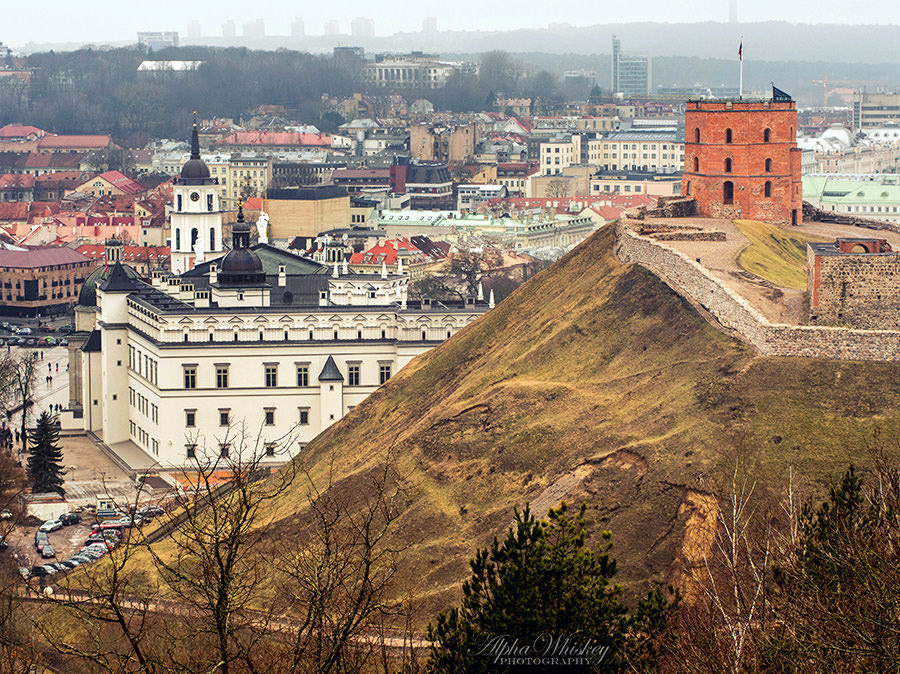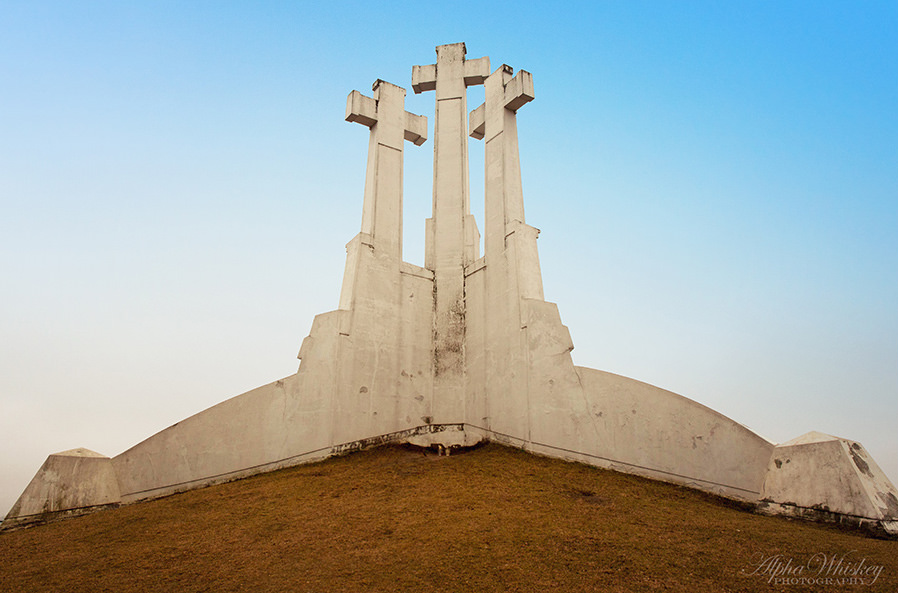 Now, seldom does anyone have to remind Alpha Whiskey how important light is to an image. But in such a short visit I obviously had limited time and didn't want to waste it waiting around for the sun to stretch its fingers over the horizon into a red-tinted sky. I visit these places primarily to experience and enjoy them. I just happen to have a camera with me. Having said that I managed to get some dusk shots along the River Neris behind Mindaugas Bridge, as well as at the Cathedral.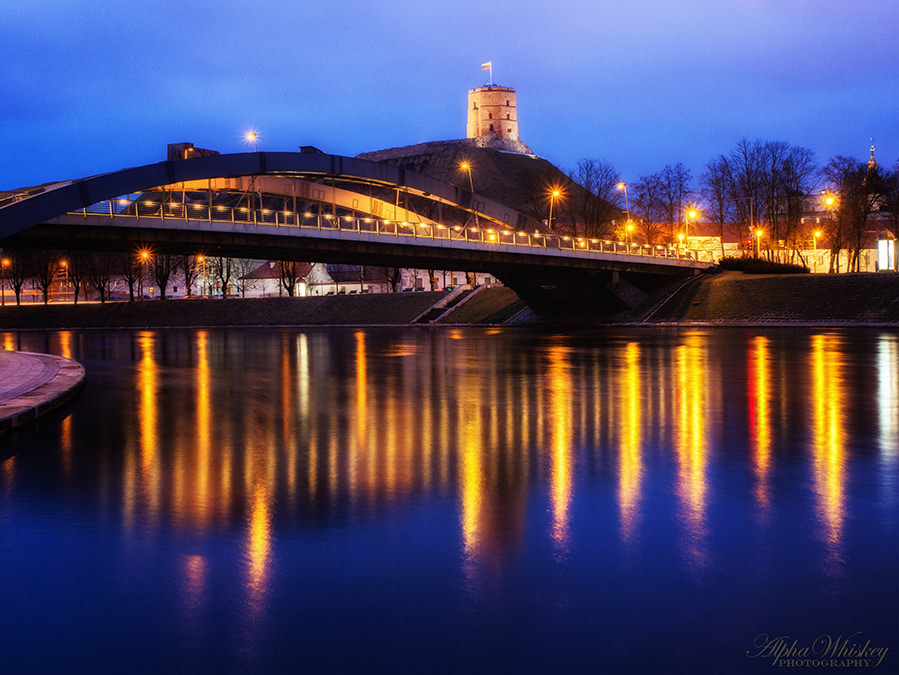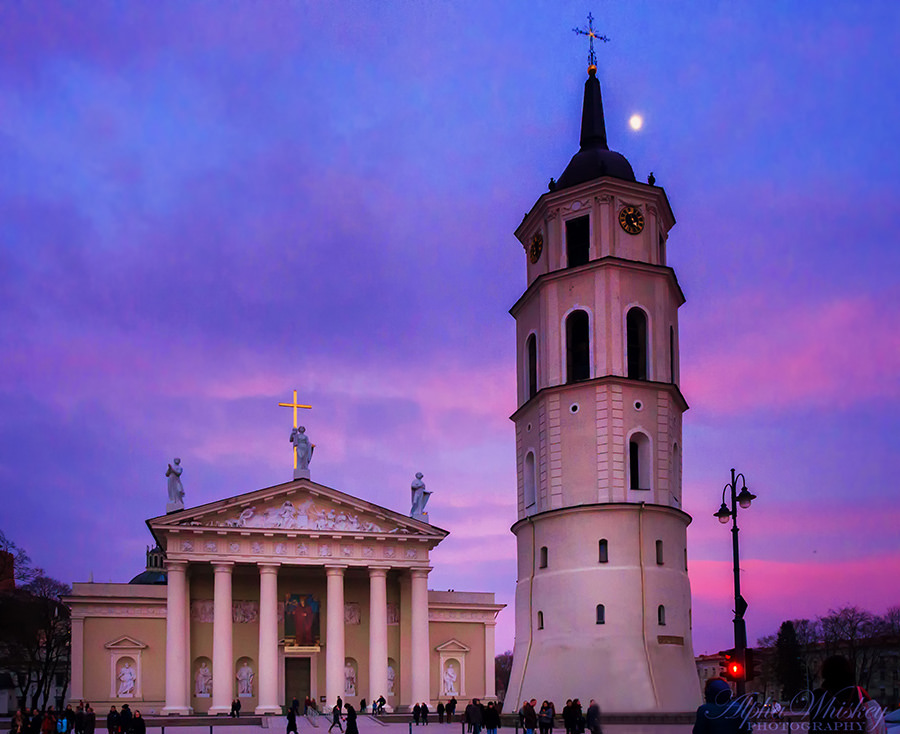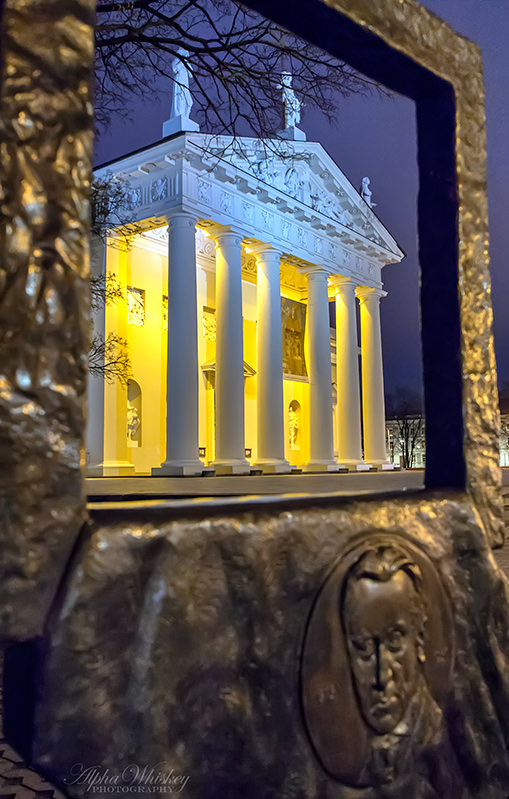 On my second and final day I took a short bus ride to Trakai, a small town outside Vilnius with an island castle. This was a worthy venue to spend a few hours engrossed in some fascinating history (I like history), as well as countless collections of artifacts. I'd definitely recommend putting your head in the stocks and letting an attractive young woman pelt you with stale vegetables. The things I do for my country… (She bought me coffee afterwards.)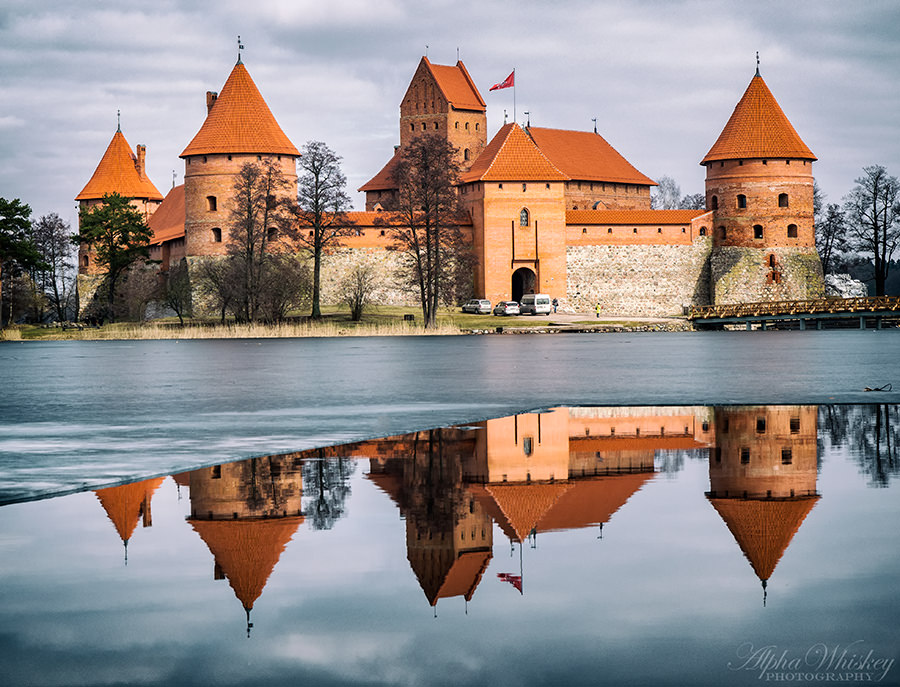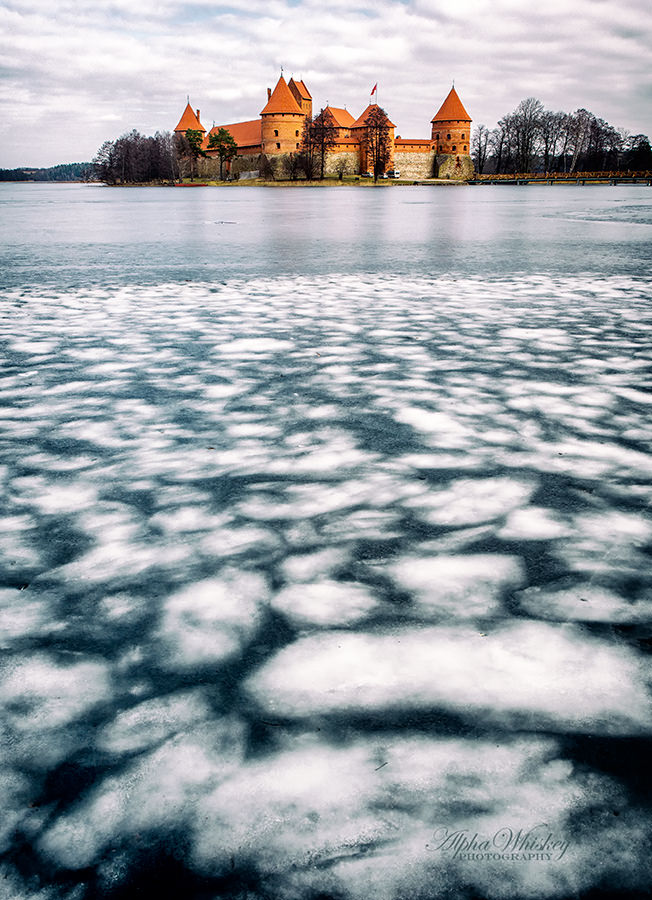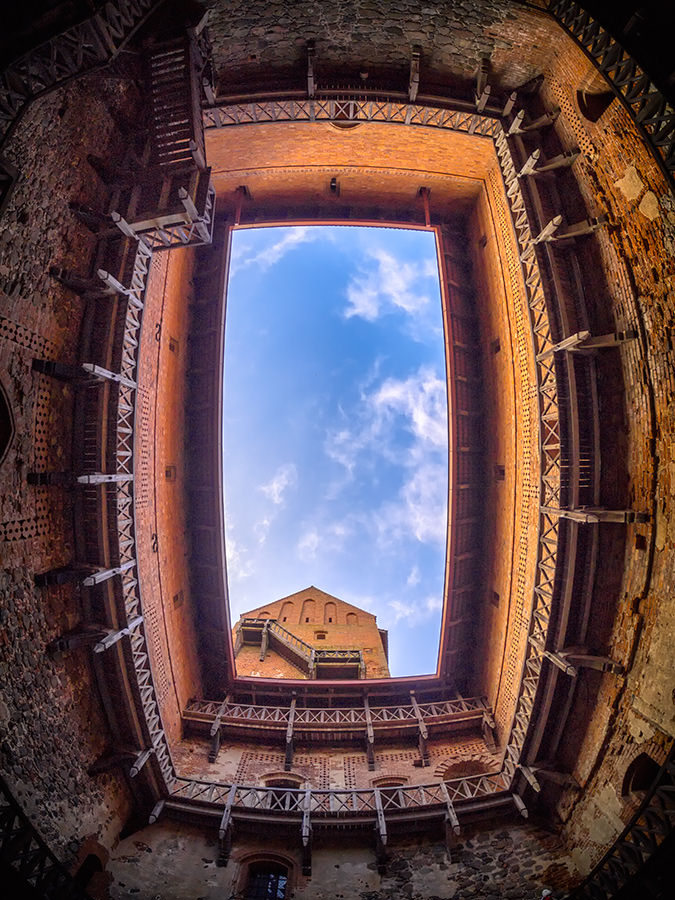 Of course there is no shortage of museums to explore, and even catacombs within the Cathedral complex, but having limited time after returning from Trakai I visited only the Holocaust Exposition, a harrowing account of the brutal genocide committed against the majority of Lithuania's Jewish community during the Second World War. (No photography was allowed at the Exposition so instead I've added an image below of the National Museum. At dusk. Because the flag unfurled.)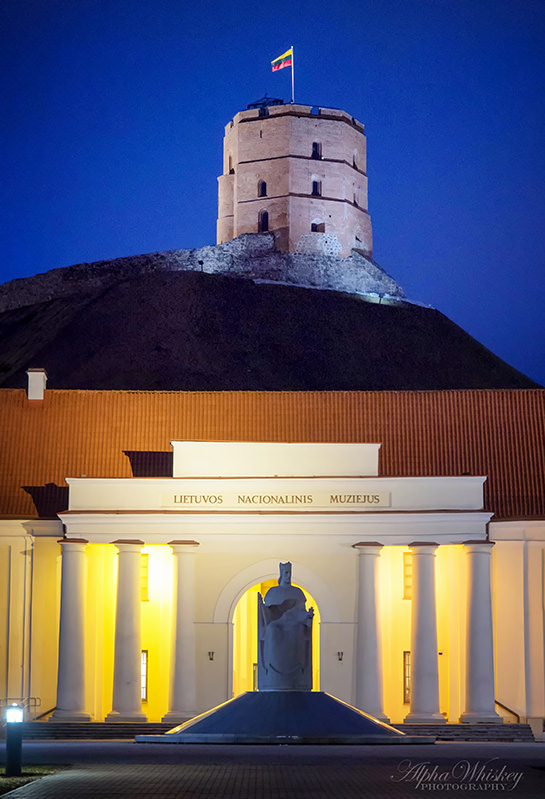 Seeking out authentic Lithuanian cuisine apparently meant a farmer's meal of a lot of potatoes and dumplings accompanied by some smoked pork.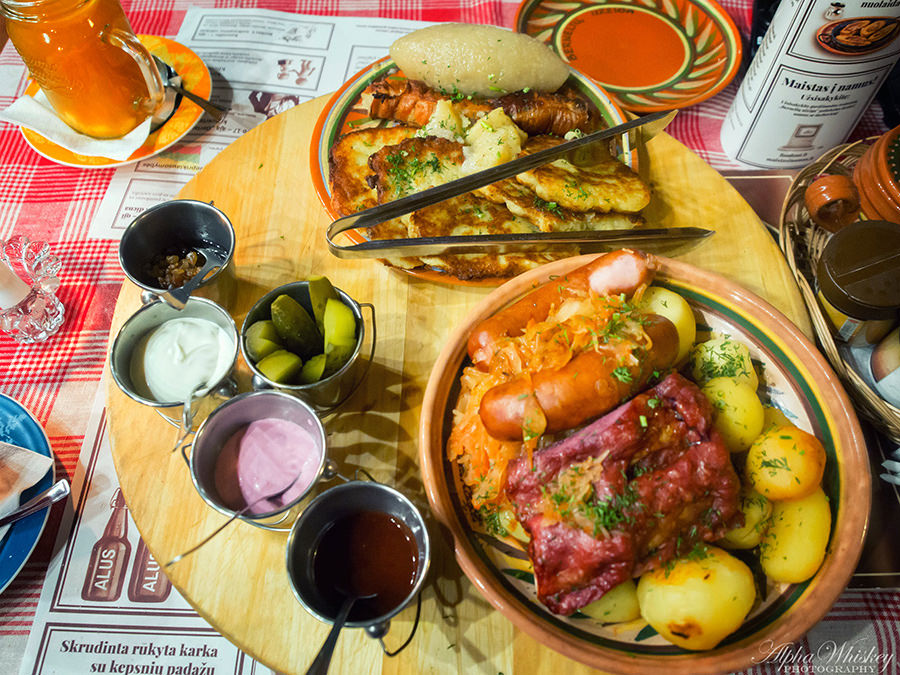 But the following evening a tasting menu and several courses at Dublis restaurant was a touch more sophisticated, with its small army of chefs preparing each dish in front of me.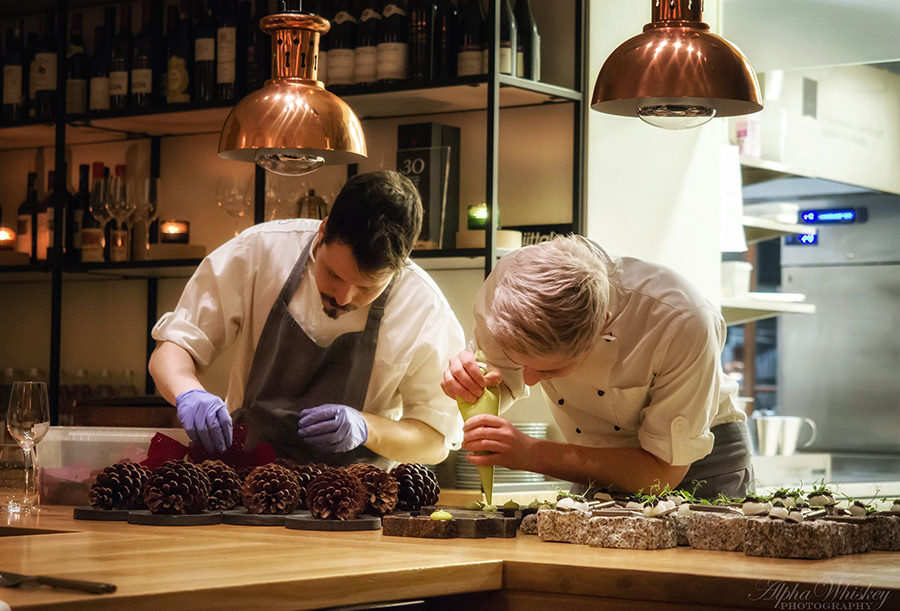 Vilnius is an impressive little city, extremely clean and well kept, and presenting its aesthetic in an abundance of colour and style. One can easily navigate around its main sights in less than a day, even allowing for photography stops. With another day at Trakai I feel I have seen plenty and hopefully I have represented it well enough here. With lots of history, magnificent architecture, great food and beautiful women, Vilnius easily meets the Alpha Whiskey criteria.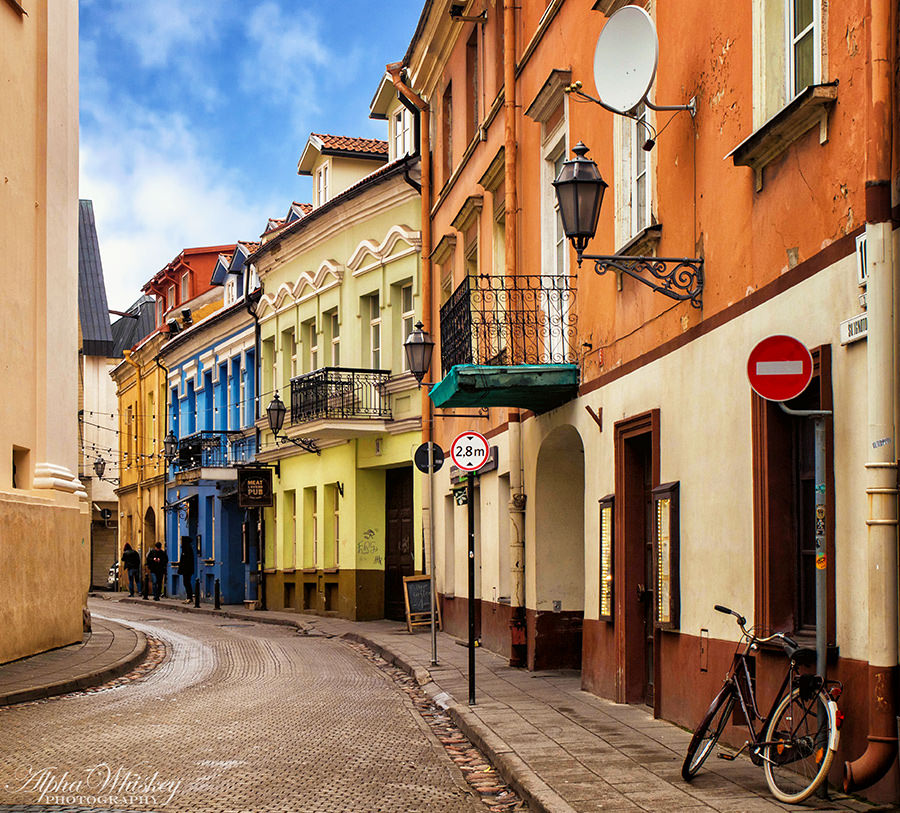 All of these images were shot with the Olympus E-M5 and 12-40mm F/2.8. A couple were shot with the Samyang 7.5mm F/3.5 fisheye. They have been processed to my personal taste (i.e. my postcard style). A few more below and on my blog. Cheers.