Well, not really postcards since the inclement weather didn't allow for the most picturesque shots but I did what I could in the brief time that I drove around this spectacular part of the country. Visiting old friends was my primary objective over the Easter weekend and with that accomplished I decided to navigate my way through Snowdonia National Park, an understandably popular and stunning part of Wales. Having lived in Wales for a short time it is a beloved second home to me and after they put Alpha Whiskey out to pasture (not long now) I hope they sprinkle my ashes over this magnificent land of the red dragon.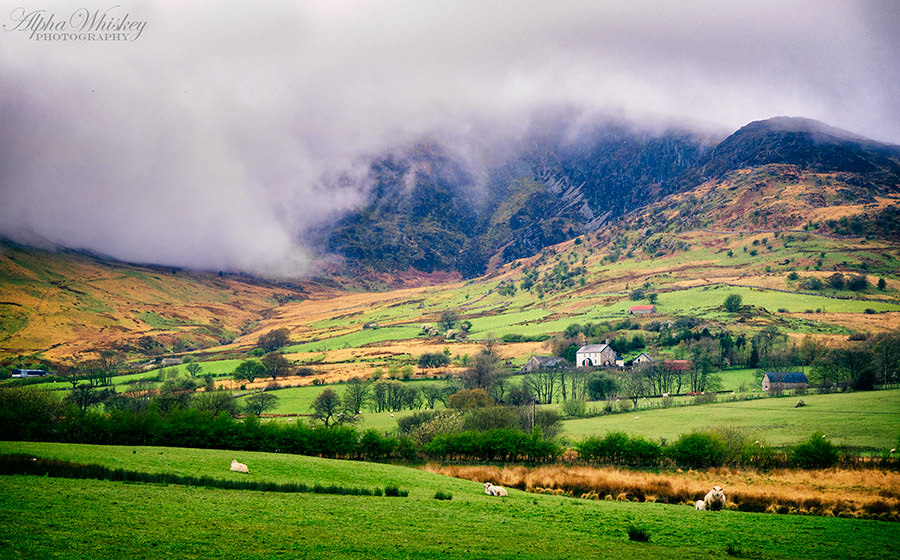 Thus, this excursion wasn't really about the photos but rather to enjoy, experience and soak in the environment. My friend Natalia accompanied me and we started our journey with a stay at the grand Castell Deudraeth (Deudraeth Castle) next to the colourful town of Portmeirion. A vibrant, if slightly surreal place Portmeirion was designed and built by Sir Clough Williams-Ellis between 1925 and 1975 in the style of an Italian village. A walk through the surrounding woods and along the beach treated us to some pleasing views.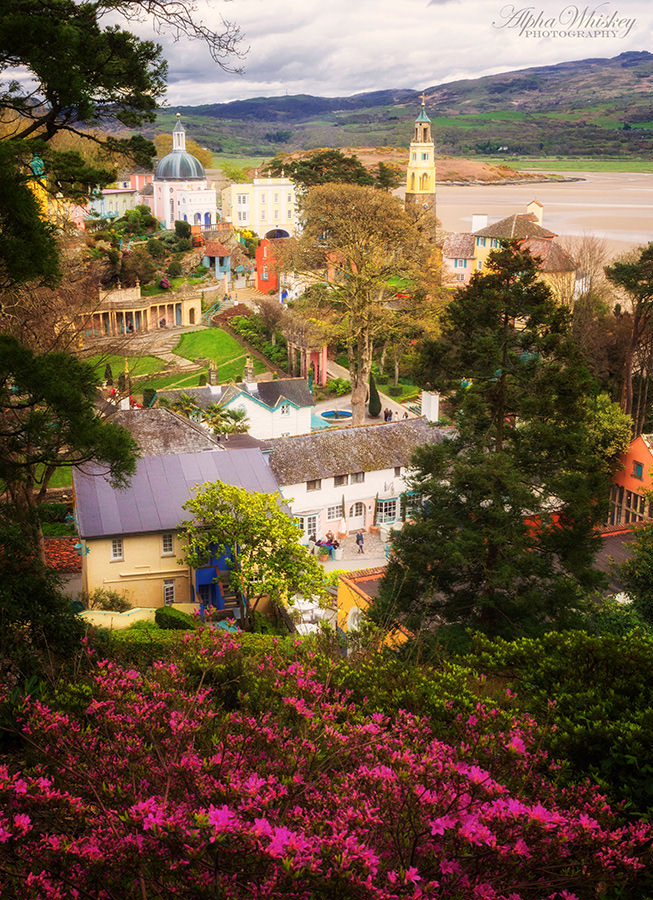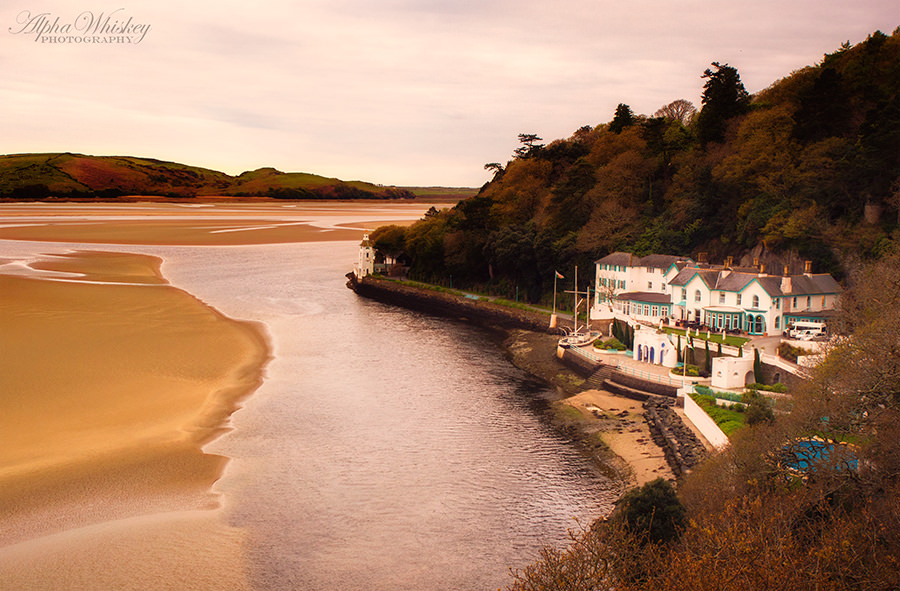 The following day was besieged with rain and mist so Natalia suggested we do what any sensible person would in those conditions; hike up a mountain. After wandering through the Mawddwy valley we found ourselves at Cadair Idris. The late Sir George Mallory (who died on Mount Everest) said that the best reason to climb a mountain is because it is there. And while Cadair Idris is no Everest it was only courteous to accept her invitation to ascend her steep and stepped incline into the dense shroud of mist above. Our hike rewarded us with waterfalls rushing down through her wooded aspect until we finally reached Llyn Cau, the canopy of mist nestled within her crater rising up just in time for our arrival.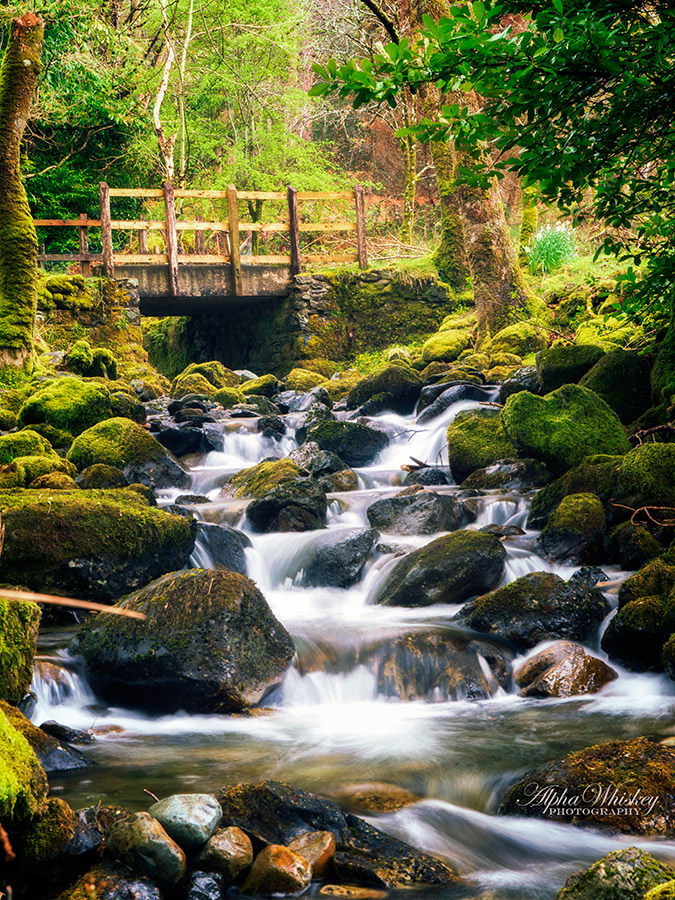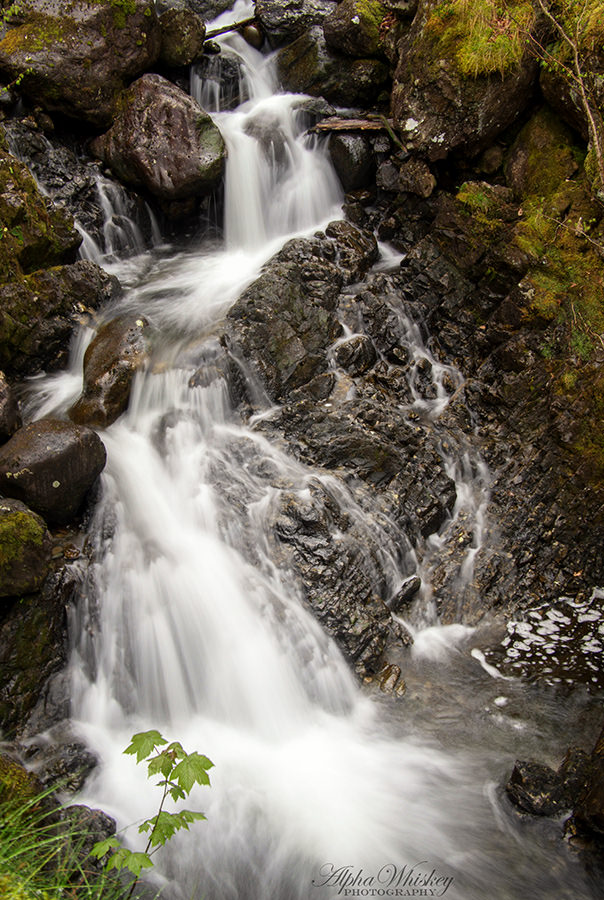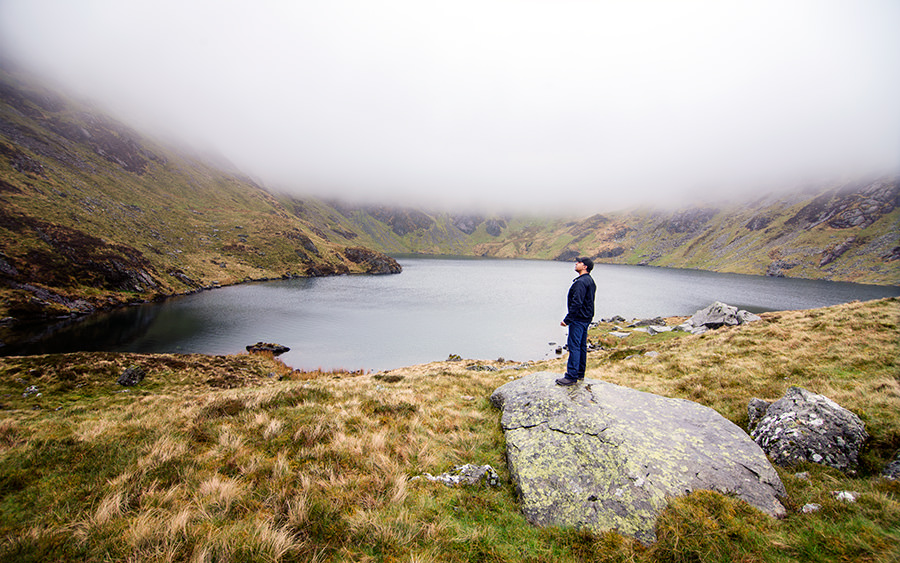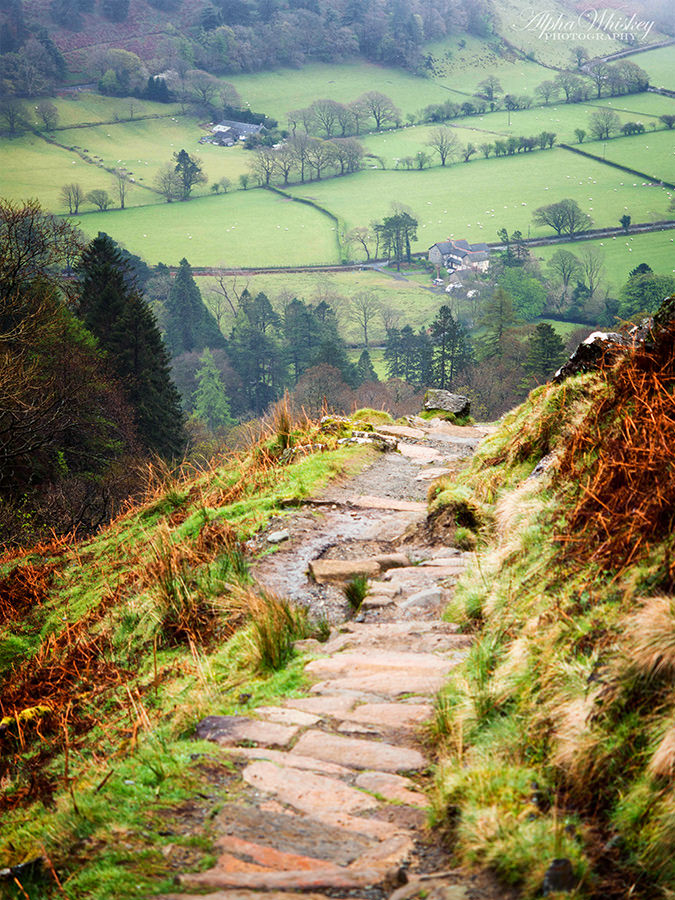 Some food and rest later we picked the coastal town of Criccieth to see at dusk, with the beach leading the eye to her castle ruins atop a hill.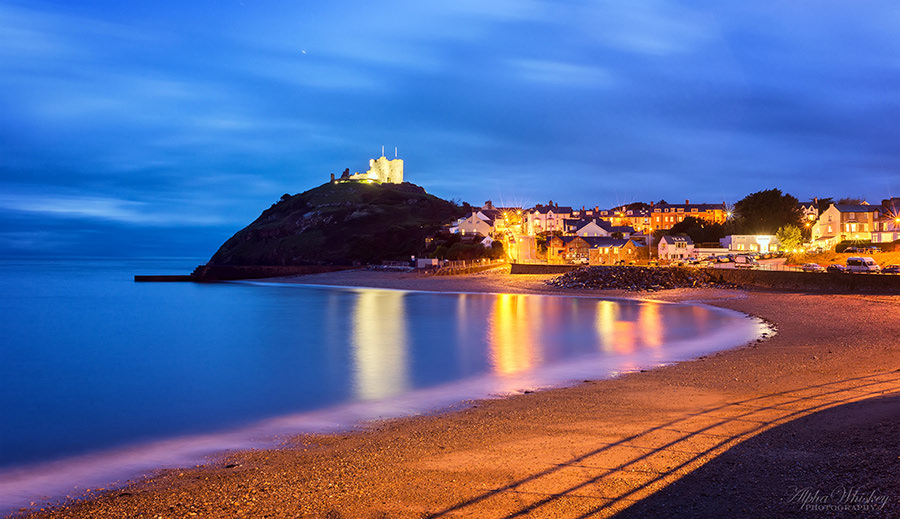 The next day time was on a budget so we judiciously picked a few main scenic views to take in. A quick stop at the small village of Beddgelert was a prelude to a drive through Snowdonia National Park, viewing Llyn Gwynant from the mountainside before finding the beautiful Swallow Falls by the side of the road. Speaking of roads, Wales has the best I've experienced on this side of the Isle Of Man and it was a real pleasure to drive around her undulating hills and valleys, often completely alone for miles but for the ubiquitous sheep.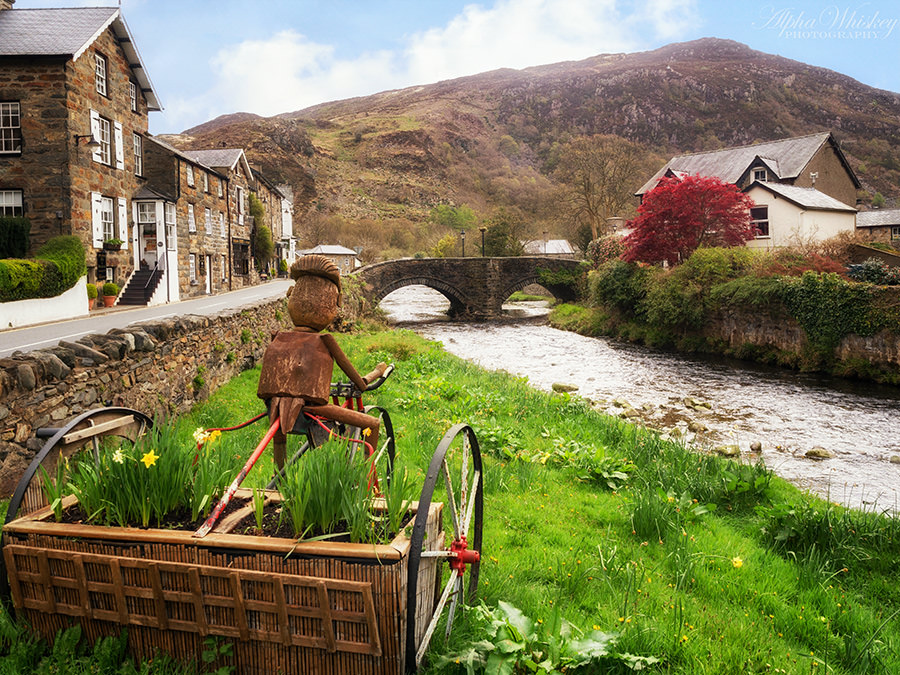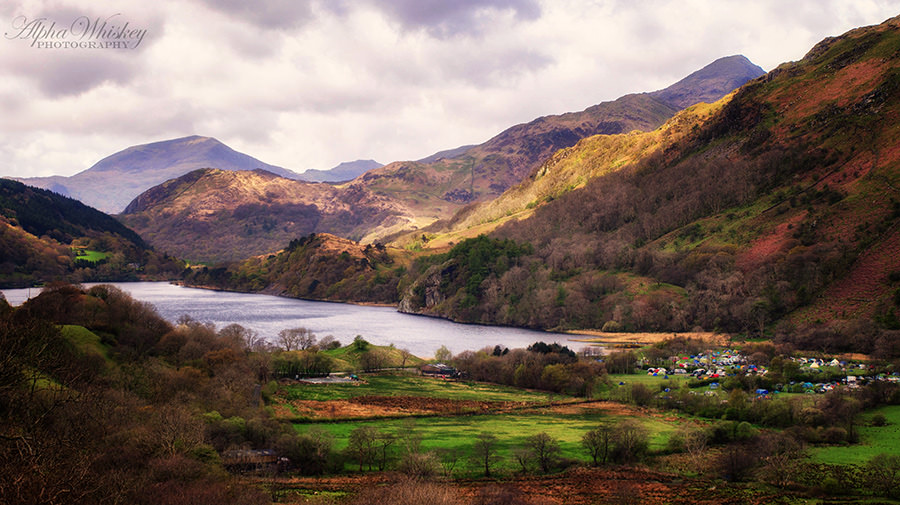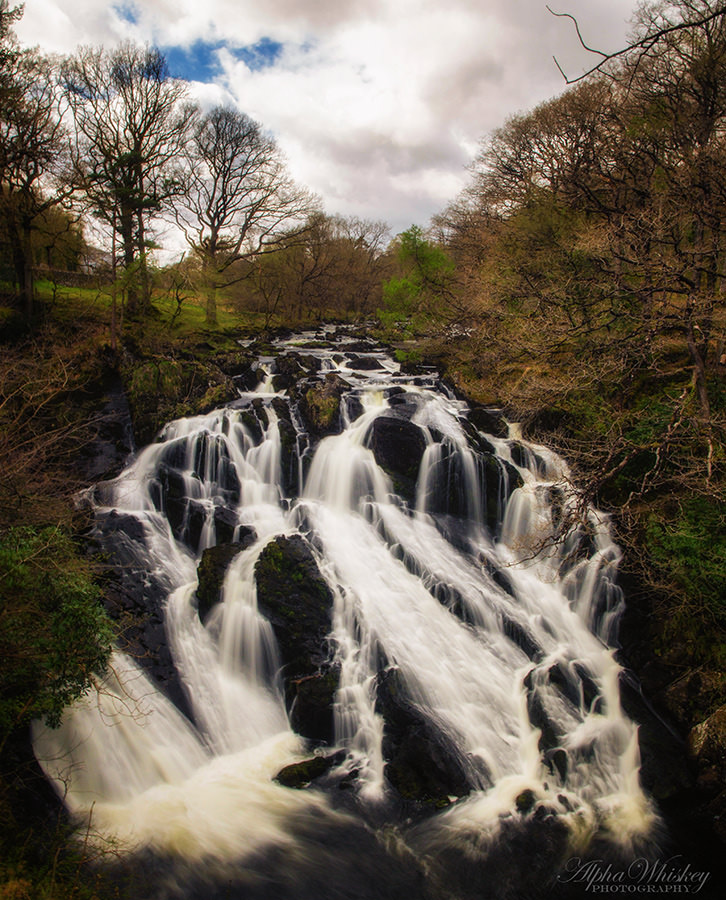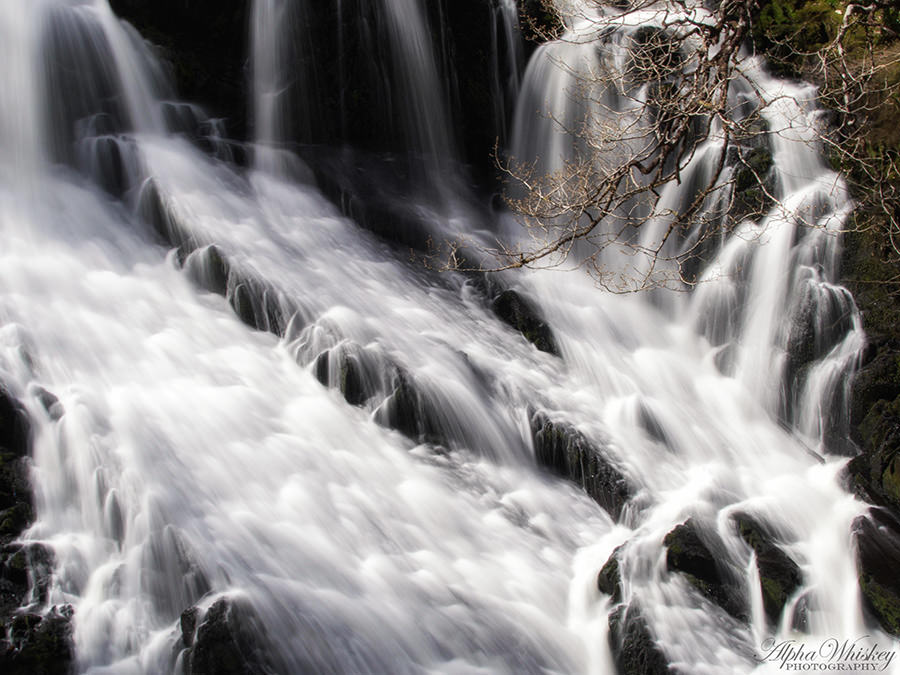 We finally made our way to Llyn Padarn, our satnav taking us on a rather agricultural hilltop route through skeletal tracks but also offering up some terrific viewpoints. Before the obligatory sunset shot over the lake we stopped at the eerie Vivian Quarry, now an apparent training facility for divers.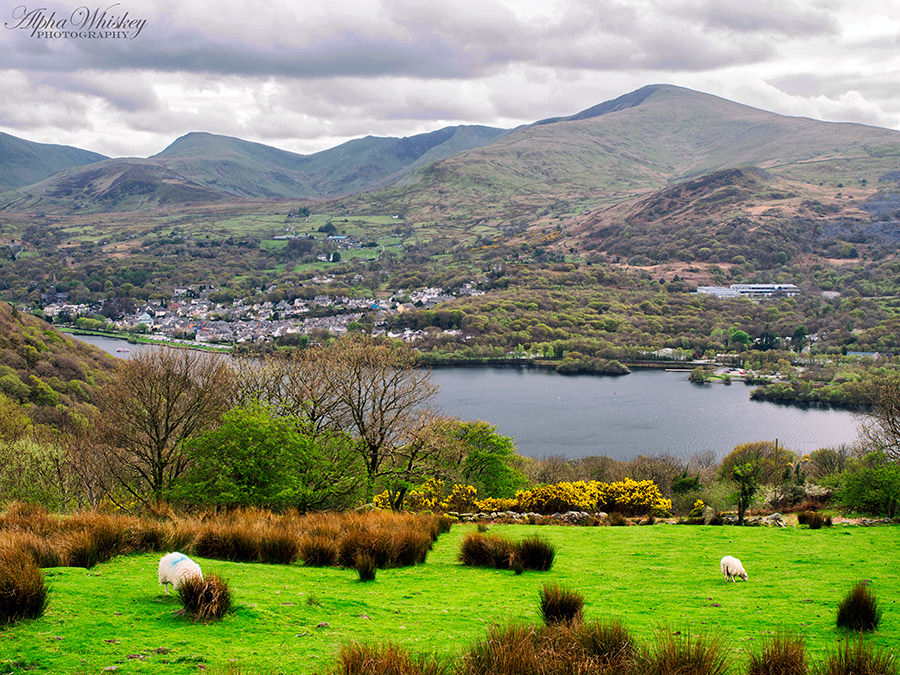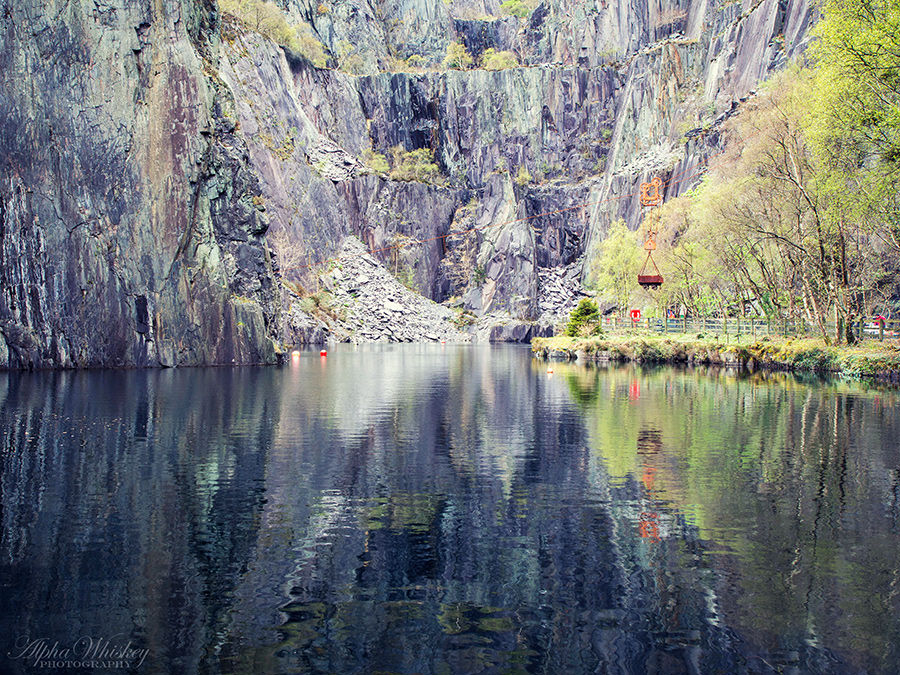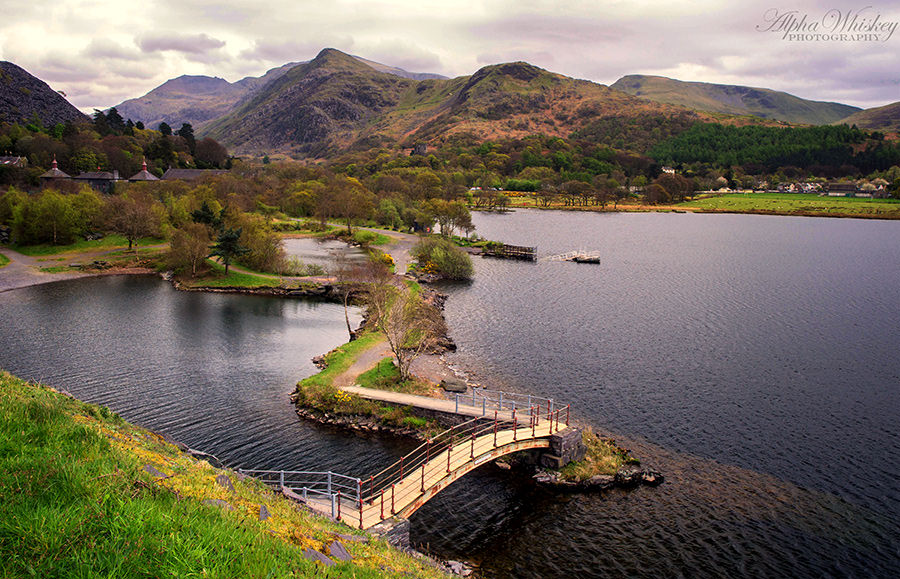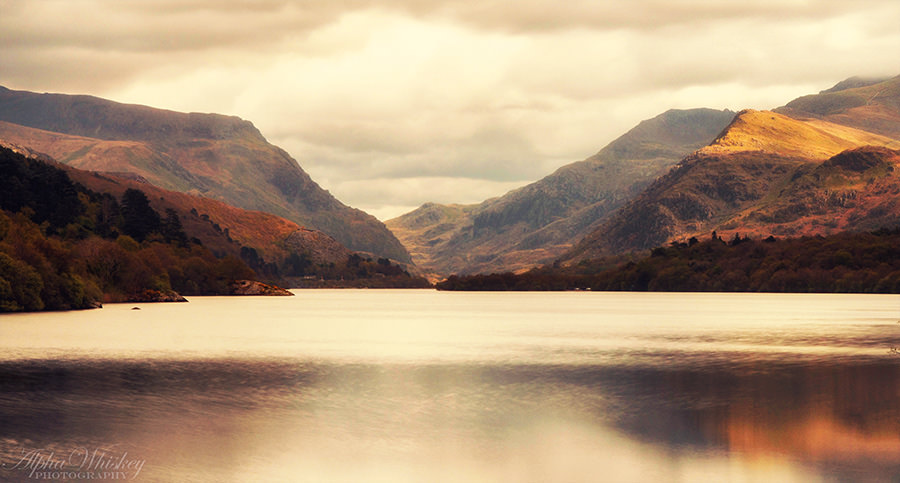 It was, of course, wonderful seeing and reminiscing with old friends and as ever I am grateful for their warmth, love and hospitality. I am also extremely grateful to the group of drivers in customised racers who stopped to pull my car out of a hole in Conwy. Without their miraculous help I would probably still be there now. Snowdonia is a wonderful and scenic place and I only wish I had more time and better weather to enjoy it. And if it was good enough for Prime Minister May to spend Easter weekend here (and motivate her to call a general election) then it was good enough for Alpha Whiskey.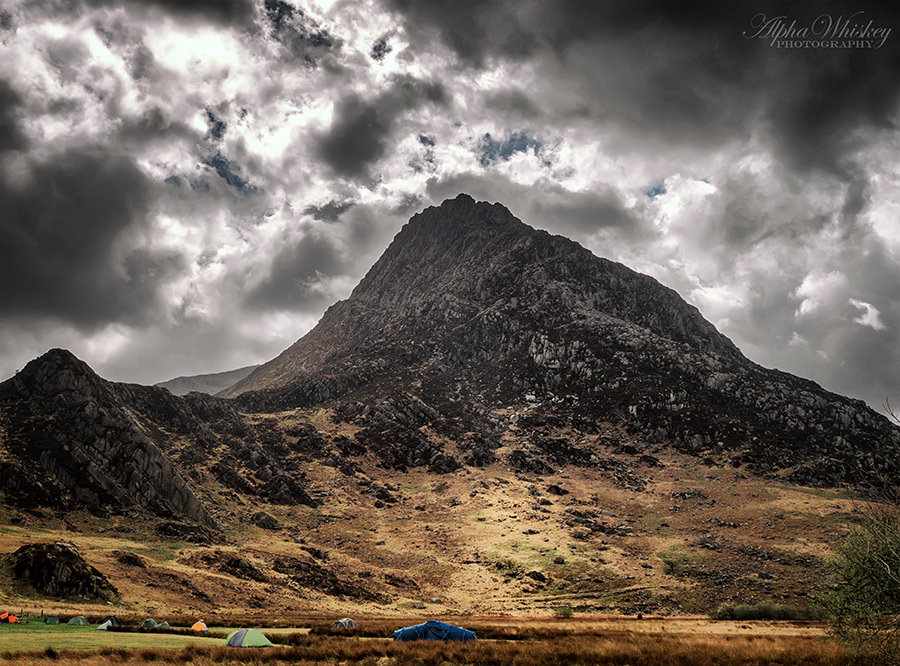 As usual I'm not really here and this post is copied and pasted from my blog in the hope that it might encourage others to go out and shoot, and to prove that you really don't have to travel very far to find exquisite beauty. This was all shot with old mirrorless bits and pieces but who cares about gear? Oh wait, that's right; almost everyone does. Well, while you are free to sit at a computer pixel-peeping and describing all your gear for internet strangers to either be impressed or validate your choices, take it from Alpha Whiskey that it's much more fun to carry it outside and use it. It's a short life and a big world and there's plenty to enjoy. Dymuniadau gorau a pob lwc! (best wishes and good luck!)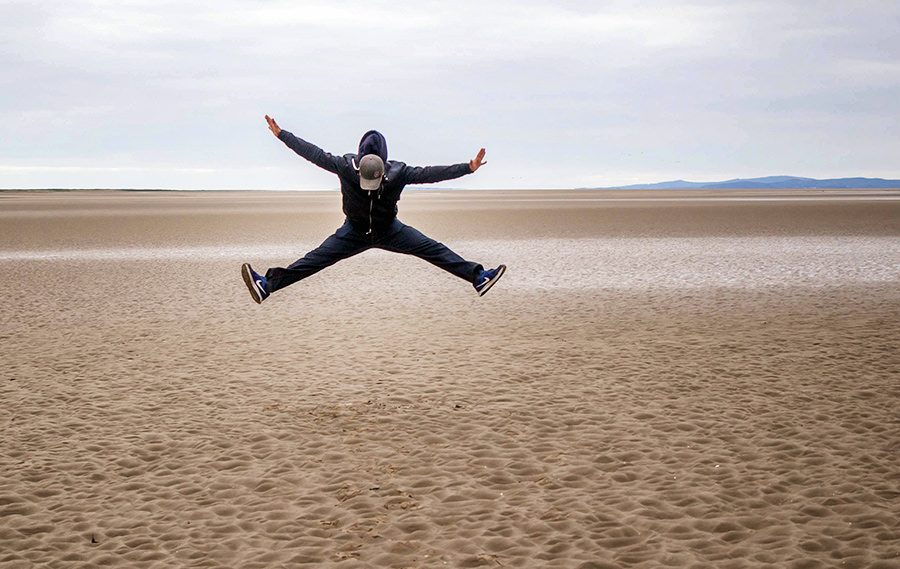 The adventure continues….