Through the years, I have seen hundreds of thousands of moments pass in front of my camera lens. Happy ones, sad ones, gloomy ones, serene ones. Some full of life, as well as others – with nostalgia. Which of those moments have I captured in my images, though? Within this essay, I would like to pay attention to something which has always fascinated me and has made me press the shutter button: taking portraits of small children and elderly people.
I want to try, in brief, to answer the question "Why elderly people and children?"
As a matter of fact, my answer here is very simple: emotion, pure and genuine. Emotion, holding the blast, capable of transforming a moment into an eternity.
Have you ever thought about when a person's soul is in its purest state? When is a person most candid with themselves and with the world? Here is the answer: in the beginning and at the end of their lives.
In the very beginning, when they are still unblemished by the surrounding materialistic world, still not familiar with the hypocrites, and still loving things purely – like only a child can do. Then, in the end, when someone had passed through a lot in their lives and has realized that everything the world has taught them to fight for… does not cost a thing. It is when they realize that what they have preserved deep inside – the innocence and the pure love of the child within – is what matters the most.
This is what makes the eyes of both the elderly people and children glow in the same way. This is the sparkle I'm always trying to capture and present in my shots.
Basic Techniques
Just like any other area of photography, portraiture (especially of these specific subjects) has its particularities, and they are not very few in number. I have understood some of those throughout the years by carefully observing people's reactions and attitudes. Here, I will discuss some of the basic tips and tricks I have learned so far.
Children's Portrait Photography
I have never really liked "directed" photography, especially when we talk about capturing people. I need to note that, of course, I wouldn't like to offend anyone with this particular statement. I am just expressing my personal opinion, and I'm still very much respecting the famous photographers who have some amazing images in this sphere. Yet it is true for me just the same.
To capture an unforgettable and authentic child's moment, it is of the utmost importance to have patience. Children are curious. The very first moment you show up around them with a big camera or a luminous lens, you become the world's scariest or most intriguing creature. I've had many cases, where, as soon as a child notices me, they would start hiding immediately. Here is where the fundamental part comes in play: patience. You need to become a part of their environment. You need to become invisible for your little friends, so that they continue with their normal activities. It is all about masking yourself out.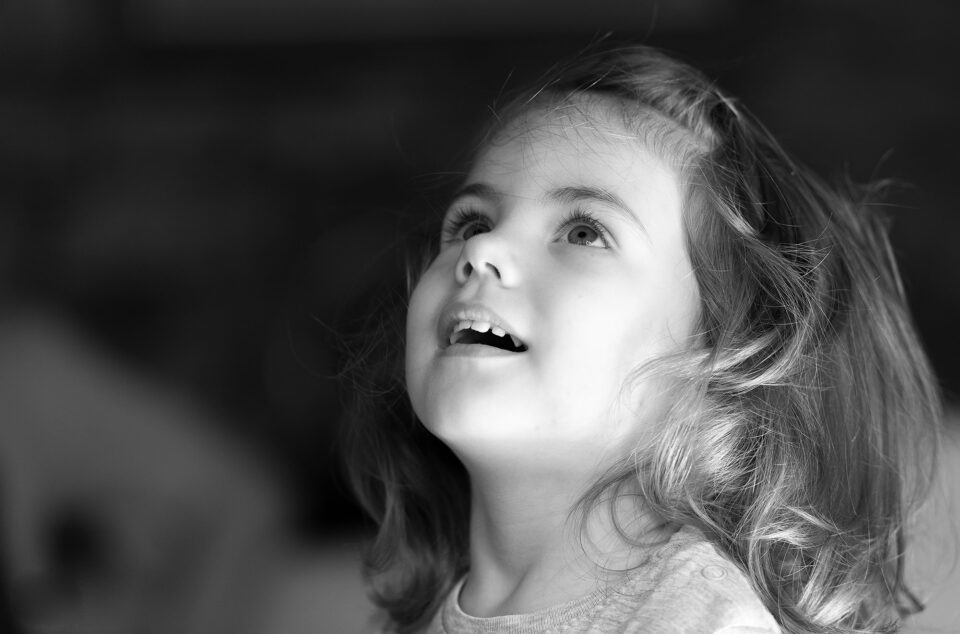 Avoid using flash. Play the prime, fast lenses, which would help you with the "camouflage." Depending on the environment type – in a room or out in nature – I rely on two lenses in particular: the Nikon 70-200mm f/2.8, and the Nikon 50mm f/1.4.
If a kid is playing with friends or on the floor, you sit down on the floor as well – slightly aside, to let the kid get used to the idea of you being around. If you are standing tall next to a table instead, it would be hard for you to become a part of a kid's personal space. Let yourself be their friend.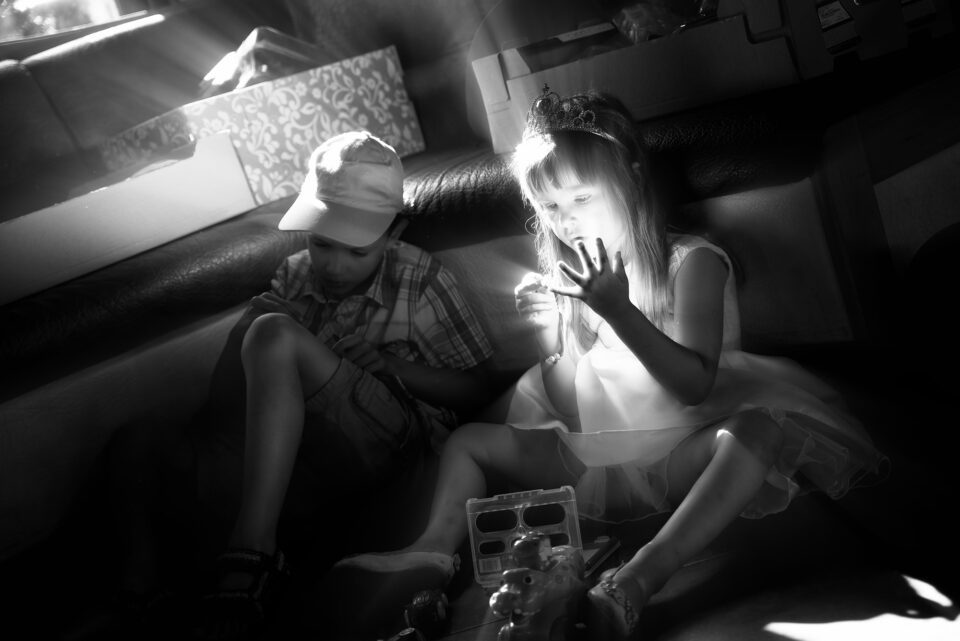 Be mindful of the right moments. With kids, those could pass for just a second. You could spend 2 hours in a row waiting to take the right picture, and, for this entire time, you might only have one or two opportunities to capture the moment.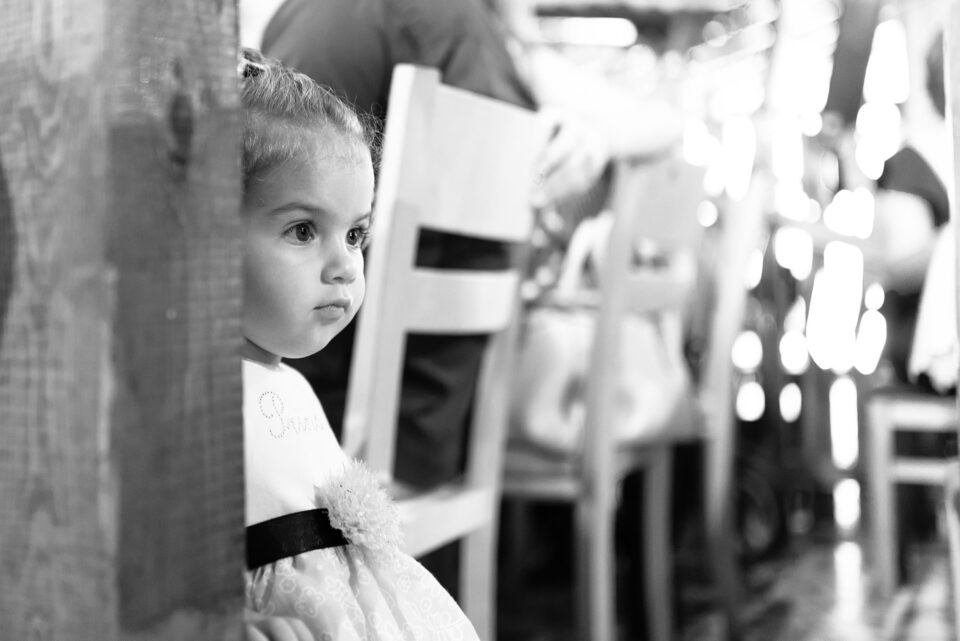 Follow the kid's face and eyes – they will tell you everything. For example, a moment where his eyes raise to his mom while playing, with a face illuminated by true joy.
Or, a moment in which something shocks him, and his eyes start filling with tears. A moment in which his dad would hold him to calm him down, and the child would put head on his father's shoulder. A moment in which the child would run in the park and throw the ball in the air, happier than ever. A moment in which he would go and grab another child by the hand.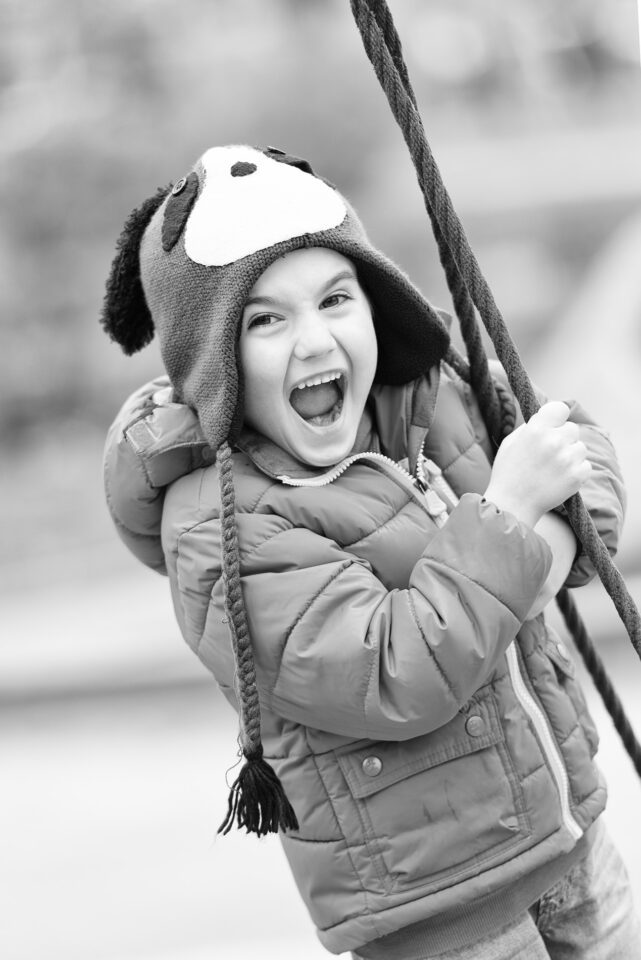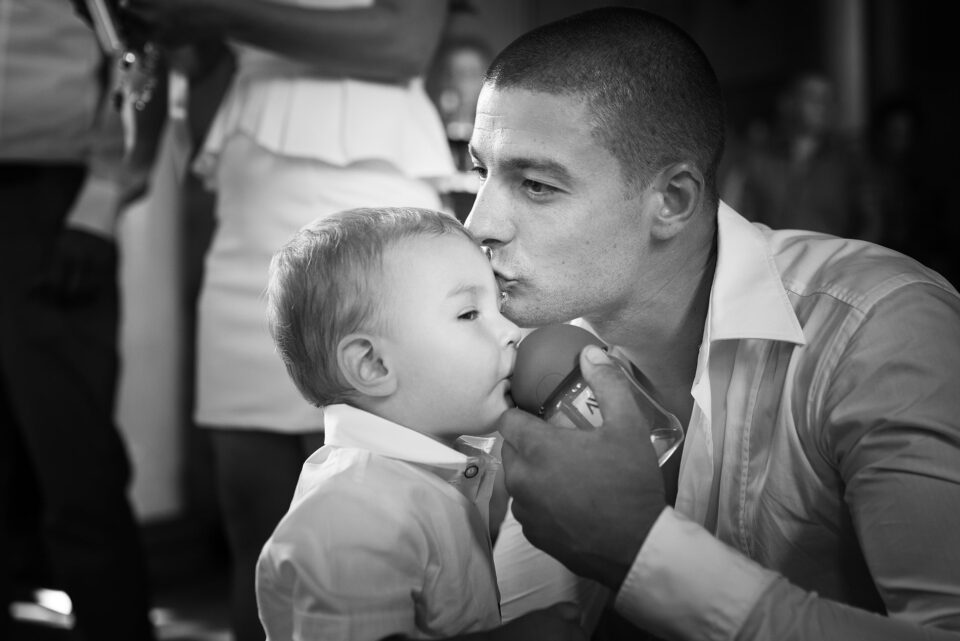 What is fundamental here is that you stay patient and you become part of this emotion, to feel it. With kids, you cannot hurry. You cannot work under schedule or clock, as just one second away, you might have missed the most amazing shot. Use their parents as a joker. Make them play the kid's favorite game or play their favorite song. Ask them to show you a dance they have learned. As long as the weather allows it, go outside – in the park, at a playground or favorite place.
Let's now change the perspective.
Taking Portraits of the Elderly
Here, there is a different situation. My personal experience has shown that, with elderly people, what is crucial is demonstrating your respect. Show interest towards their life. Listen to them while they tell you their life's story. In most of the cases, those people would enjoy your attention and would happily make friends with you.
I personally have favorite villages where I come back over and over again, just because the elderly people there accept me like their own grandchild. They would invite me in their home, prepare something to eat, and happily give me some of their time. If you would like to make strongly appealing portraits of such people, the rule is just like with the kids: don't rush. Take time. Become part of their activities: watering the plants in their garden, taking out their flocks of sheep, or simply making something tasty for lunch.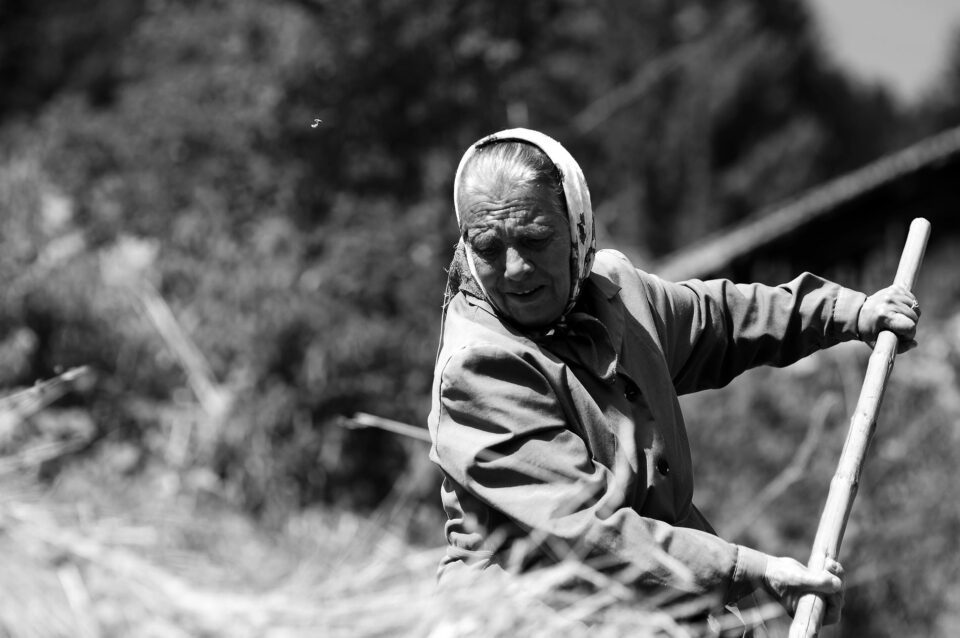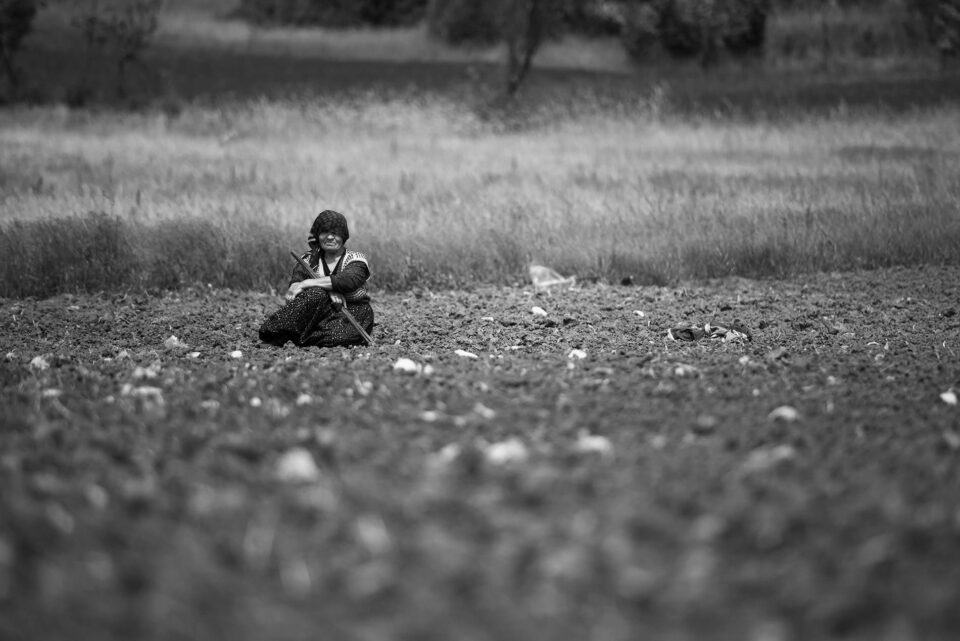 With elderly people, there are many details, adding up to a strong and thrilling type of photography: the white beard & hair, wrinkled faces, eyes full of tears, hands cracked by hard work. Under this rough outer appearance, however, those people hide so much kindness and warmth, which they are ready to share. It is just on you whether or not they would unveil it.
Sometimes, elderly people bring lots of sorrow inside. Do not use the opportunity to make a quick paparazzi-style shot. Let their story touch you. Even if it brings you sorrow, remember that these are real people with real fortunes. When you become empathetic, the photographs become something greater than just a picture. You have captured the soul of this person – and, as part of it, perhaps you discover your own self.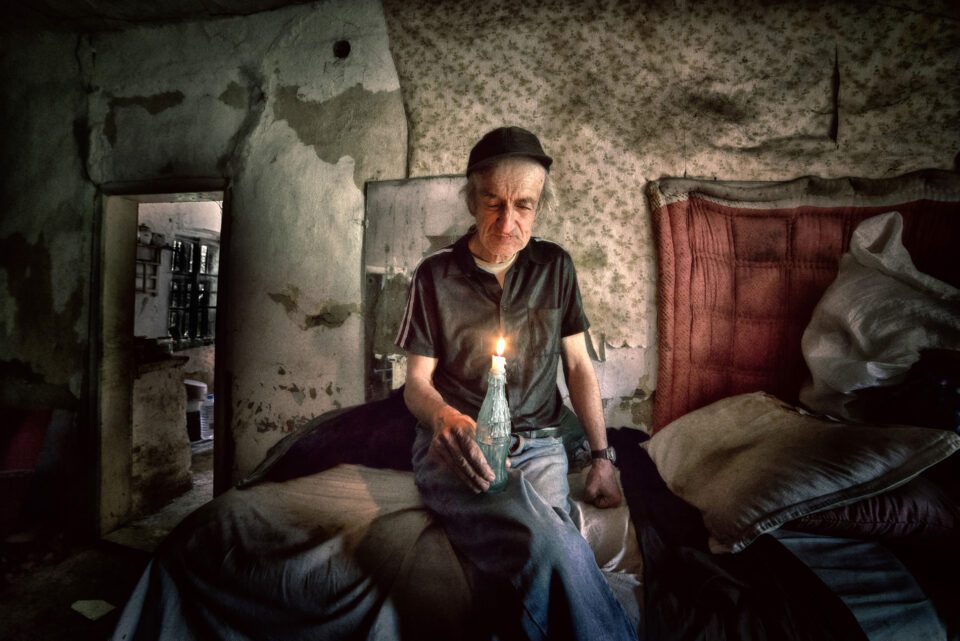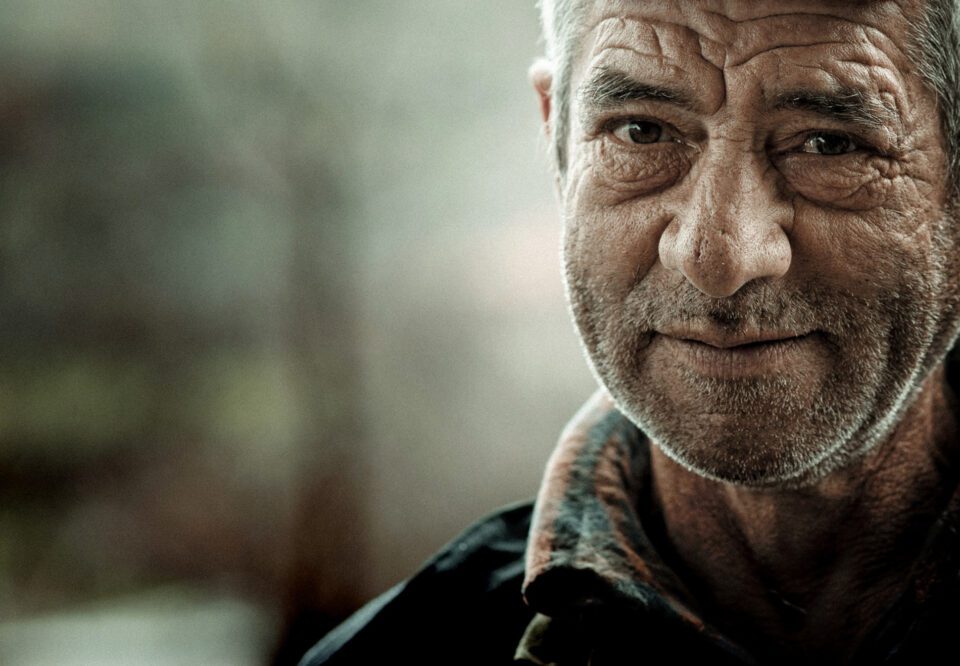 Here, I would also recommend to work with fast prime lenses. In such instances, I am very often using one of my favorite lenses – Sigma 35mm 1.4 ART, as I frequently am close to the subject, and the wider angle makes it easier for me to capture the atmosphere of their surroundings. Of course, it would always be accompanied by Sigma 85mm f/1.4 ART and Nikon 70-200mm f/2.8, especially when the shots are taken out in nature.
My advice here is to try to capture the eyes of elderly people. Their eyes may be youthful, as if that part of their body never changed with years. The contrast with a strongly wrinkled face adds up to a great sense of emotion in an image.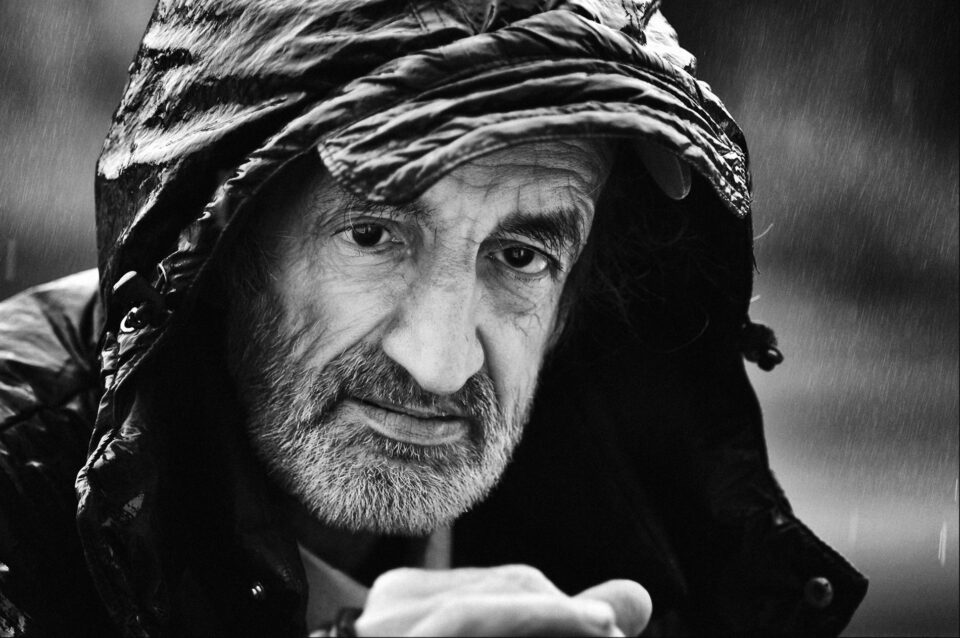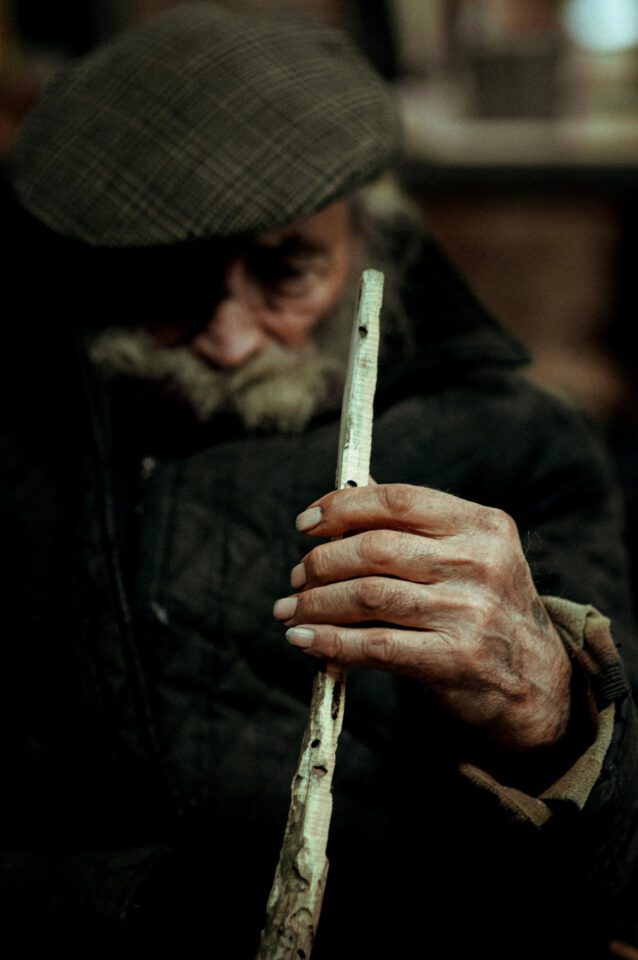 It is not just eyes. Perhaps a man works with his hands, and you can capture a moment which shows their power in a shot – cracked after years of hard work, and dirty from the day. Those hands would say a lot. They will add the needed emotional string that tugs at a viewer and resonates with them.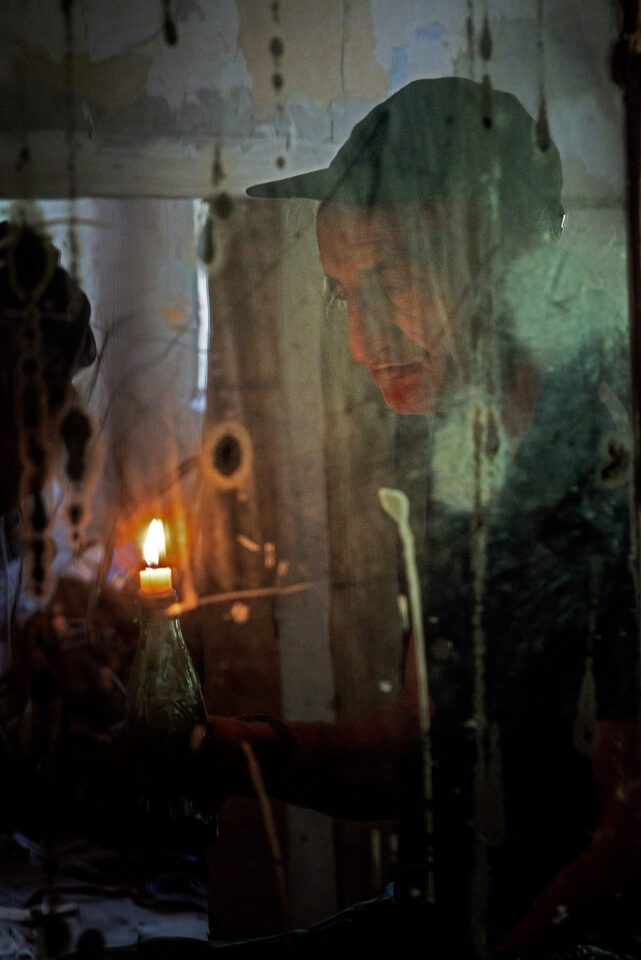 I am often asking the old man to sit next to the window and look through it. Then I go out, I find the right angle, and I try to capture his eyes through the dirty window – like nostalgia of a long gone childhood. Or, I would ask him to look through the crack of a fence, or in an old mirror. I would wait for them to come to the door of their house to walk us out. Then, I turn back and capture this moment.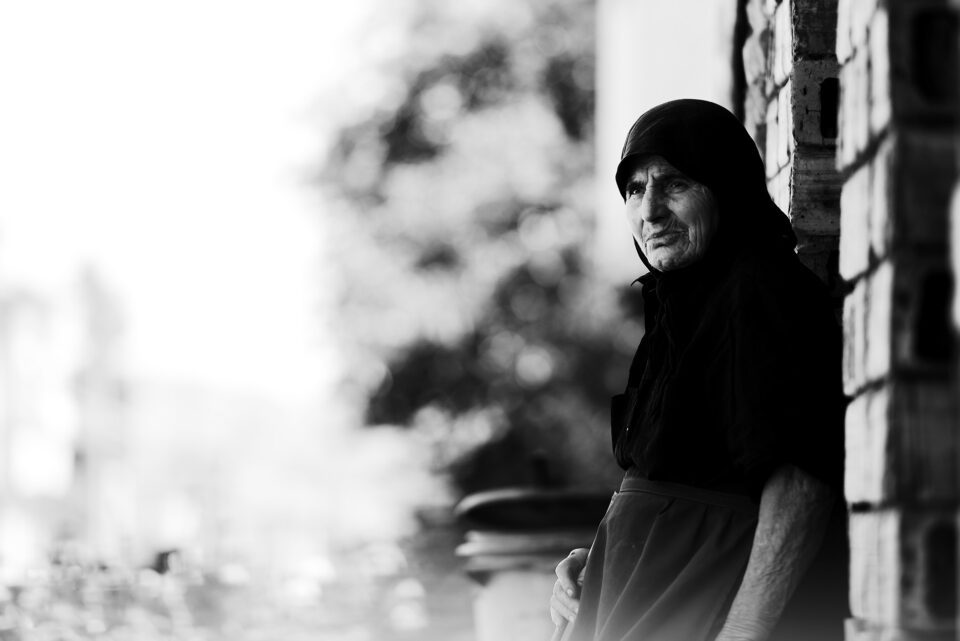 One could endlessly discuss the topic of portraits of children and elderly people. There are thousands of examples – every one with its differences and specificity. What is most important in those types of portraits remains the same – The Patience.
The patience to become part of their world. This is when doors open.
Then, it would only be up to you whether you step in.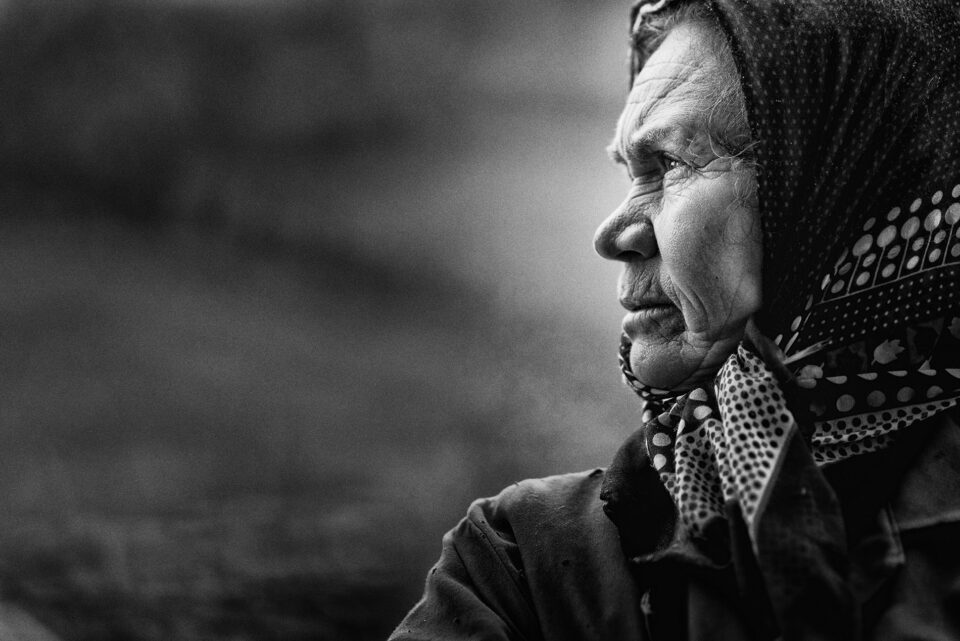 ---
Thank you to Todor Rusinov for this beautiful essay, written as part of Photography Life's guest post contest. If you would like to see more of his work, you can visit his Facebook page here.