When asked what gear I use most for my work, I will first of all give tribute to the classic fifty and talk about how useful and versatile it is for my style of shooting. And yet I would never willingly rely on that lens alone, no matter how much I liked it. Nor should someone else, really. In this follow-up article I will describe the two most popular lens combinations used among professional wedding photographers. Both of these lens combinations are enough to cover the biggest part of the wedding and, in that context, can be called workhorse lenses. One of the duos is used primarily by fixed focal length lens shooters, the other is very successfully used by photographers who largely prefer zoom lenses. Each of the combinations has their advantages and disadvantages when compared to the other, but whether one is better than the other remains very subjective. Please note that lens choices presented below are a result of a mini-research, where we asked a number of wedding photographers what two lenses were their favorite / most used.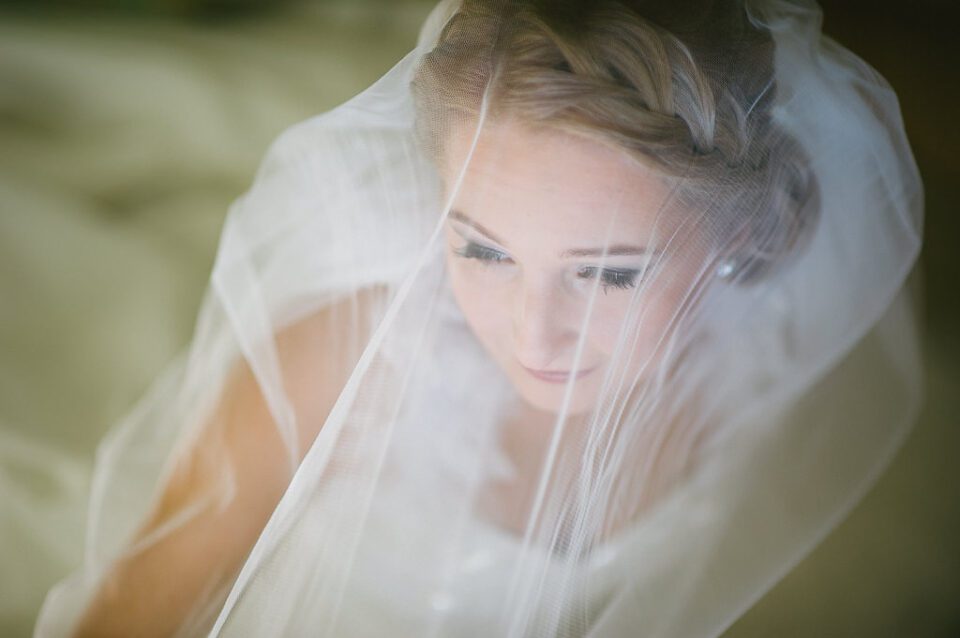 While talking about these lens combinations, I will also try to objectively highlight their biggest strengths and weaknesses when compared to each other.
A side note: it is important to remember that what I am about to talk about are just two most popular base combinations of lenses that can be successfully used for wedding photography. A lot of photographers tend to adjust these combos to suit them better and thus, either one of the lenses can be switched to another. I will provide some information on how photographers personalize these lens duos for their shooting style and maximize the use of each lens. These combinations are better suited for use with full-frame cameras, unless stated otherwise. So keep that in mind when calculating equivalent angle of view if you shoot with a crop sensor camera.
The 24-70mm/70-200mm Duet
Two of the most popular professional lenses for almost any sort of photography, the 24-70mm f/2.8 and 70-200mm f/2.8 lenses are built for the most demanding conditions you can think of. You can almost see them as twin siblings, because, more often than not, if a photographer owns one, he will own the other, too. There is a good reason for it. These two lenses cover such a wide range of focal lengths, that there are only a few specific situations where they will not save you. Photographers that use these lenses value their tough build, environmental sealing, great optical performance and astonishingly quick and reliable autofocus, just as much as creative possibilities.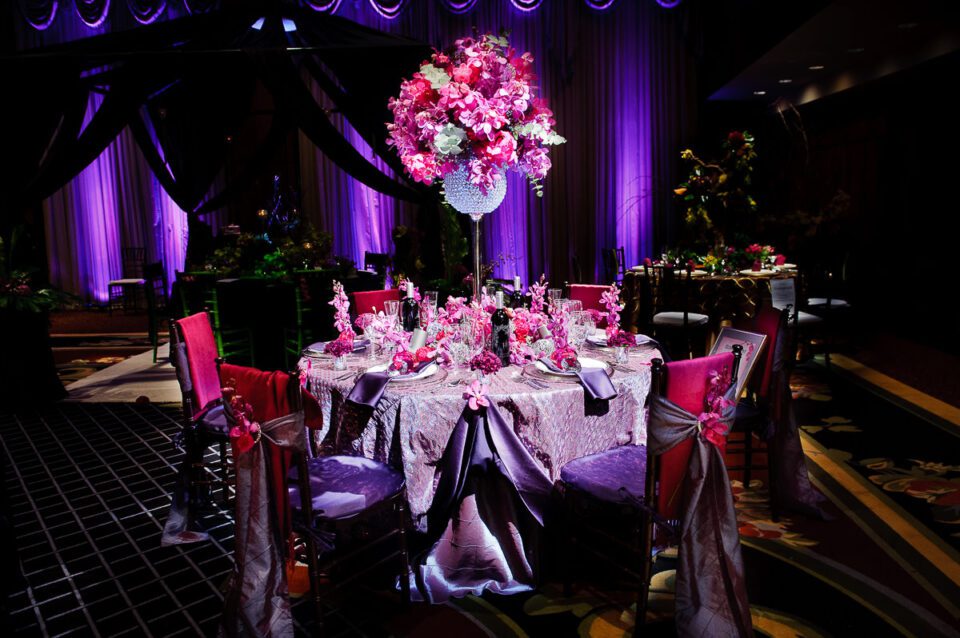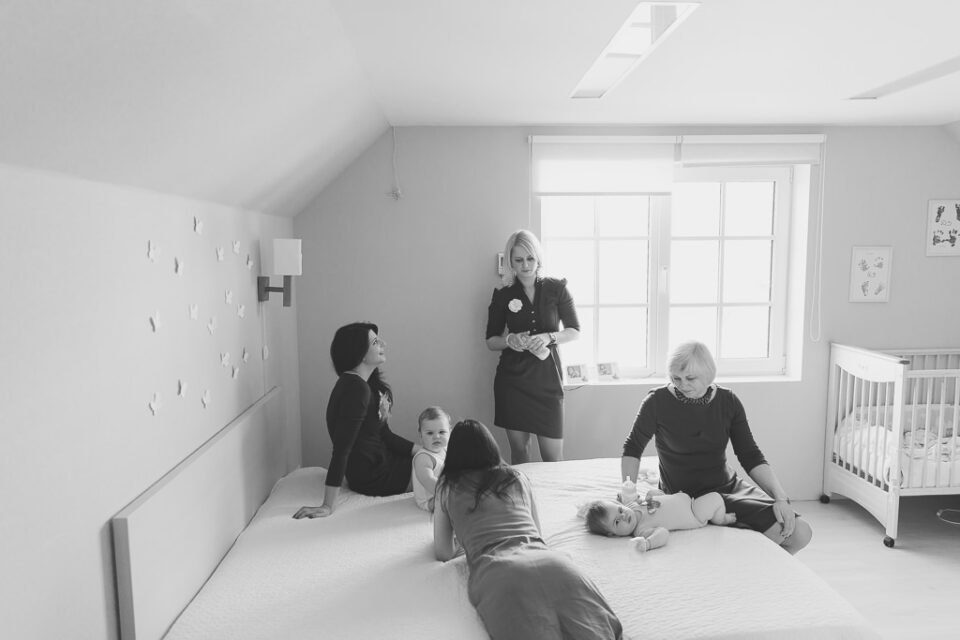 The 24-70mm f/2.8 class lens, such as the Canon 24-70mm f/2.8L II USM, will work great in just about any environment, even one that is less than spacious. The fast (for a zoom lens) aperture also ensures it can be used when the light gets dim with reasonably fast shutter speed and just about acceptable ISO sensitivity. It may not be perfect for close-up portraiture, but will work very well for detail shots, group portraits and capturing candid moments, as well as environmental portraits. The wide 24mm end will instantly add some dynamics to your images and allow you to capture churches or outdoor environments with plenty of context. I am mostly a prime lens shooter, but I have had a chance to use this Canon lens a couple of times. Suffice to say, such versatility at the tip of your fingers (literally) is refreshing. For me, the greatest strength of the 24-70mm is its vast environmental portrait potential, it is just so versatile.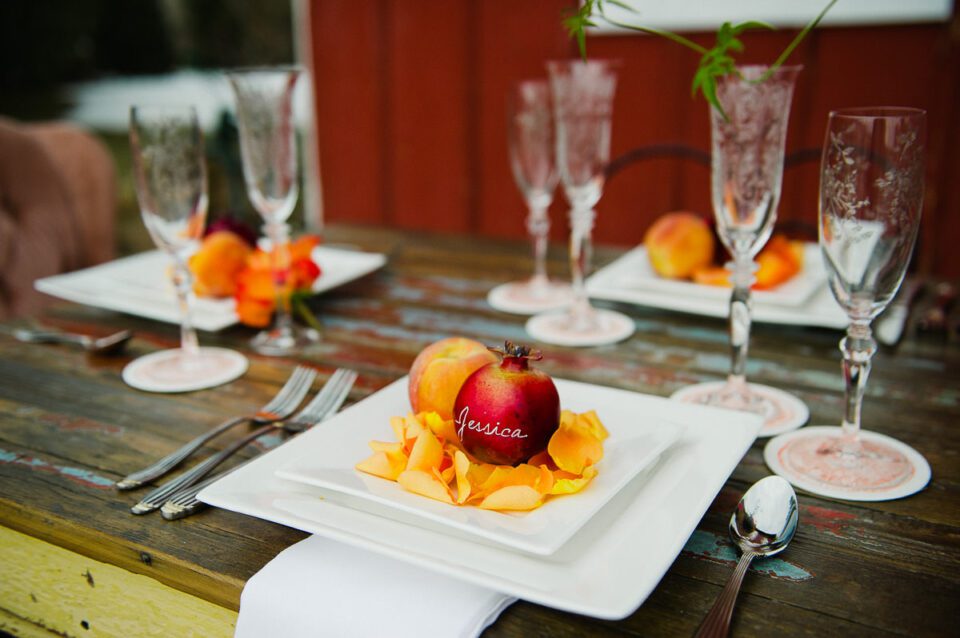 If close-up portraits is where the 24-70mm lens gives up, its 70-200mm sibling steps in without a second thought. Before purchasing my Nikkor 85mm f/1.4D lens, I actually thought about going for the AF-S 70-200mm f/2.8 VR instead (before the updated version of this lens became widely available in my country). I am glad I didn't, for reasons I will explain further on. There is no denying though, that a 70-200mm class lens is very good for portraits if you like compression and at 200mm @ f/2.8 it delivers very shallow depth of field. Being stabilized (and newest versions of these lenses generally are), it can also be used in a dimly lit church, for example. Suffice to say such a lens is also good for a lot of other applications, like the above-mentioned group portraits, details and candid photography in general. It helps the photographer remain unnoticed, too, thanks to its far-reaching end of zoom range.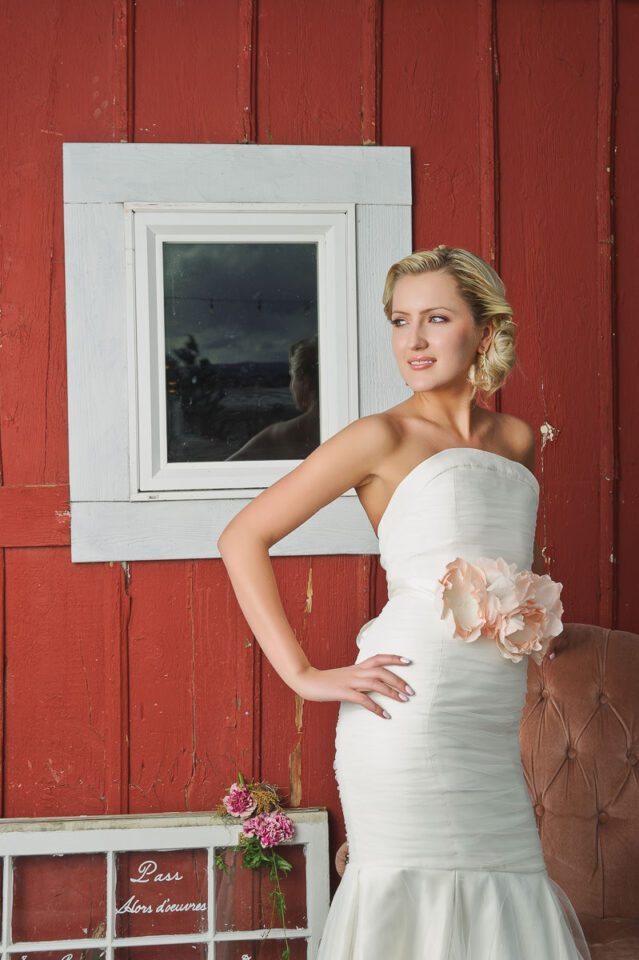 All in all, a brilliantly versatile duo. But not without its flaws. First and foremost, the two lenses are expensive. Having said that, they do serve as a very good investment and, during weddings, are the essence of "workhorse" definition. So the price can be forgiven. The size and weight, on the other hand, not so much. It is hard for me to stress just how heavy it is to carry two camera bodies with the two lenses mounted on them. Not a big deal if you need to shoot for an hour or two, but for a 12-hour wedding it can be a real problem. No matter how fit you may be and how much time you spend at the gym, trust me, it is better to put down at least one of the cameras when it is not necessary. Your back and neck will thank you for it.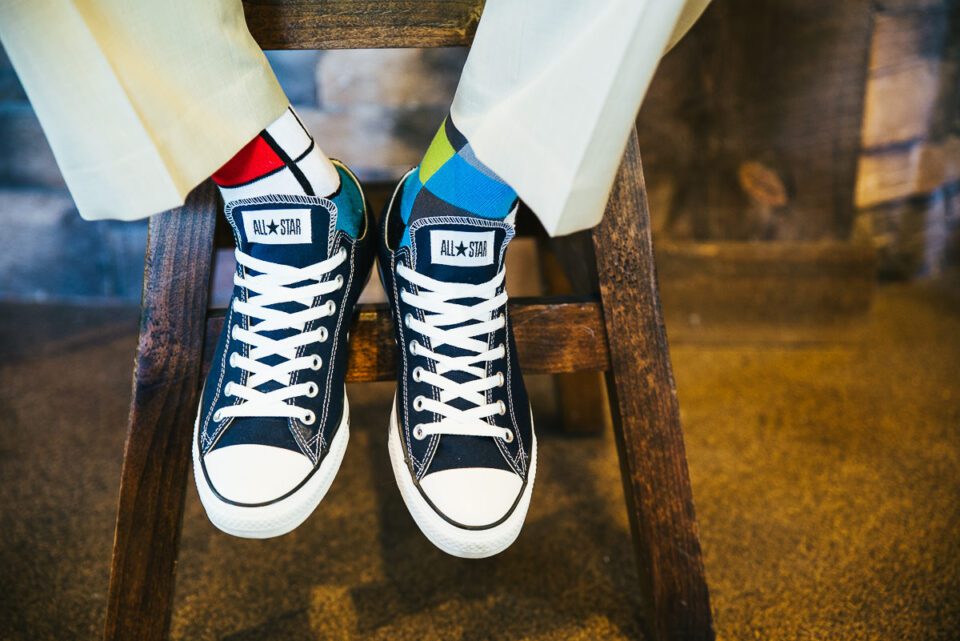 Another disadvantage that becomes apparent when you compare these lenses to fixed focal length options described below, is the aperture. The aperture of f/2.8 is plenty fast for a zoom lens, but it is 2 full stops slower than fast prime lenses. And that's the difference between 1/25th and 1/100th, or potentially between a blurry and a sharp image! Image stabilization helps a lot on the 70-200mm, but most 24-70mm don't have it. In addition, a slower aperture also translates to larger depth of field, which is not always desirable. Aesthetically, images shot at very wide apertures like f/1.4 tend to look better than those shot at f/2.8, especially at shorter focal lengths.
Variations
One or both of the described lenses can be successfully replaced by something else and still retain the versatility for most uses. The idea is that you have something suitable for general photography that allows you to go wide and normal, and something that delivers a bit more telephoto range. Having a focal length range of 24-200mm covered is great, of course, but the simple truth is that most photographers don't use all of it. Generally, one tends to shoot at the extremes of the range. For example, a 70-200mm lens at 70mm and 200mm when shooting something like a ceremony from a distance. That means having gapless coverage is not essential for everyone, which allows one of the lenses to be replaced by something else.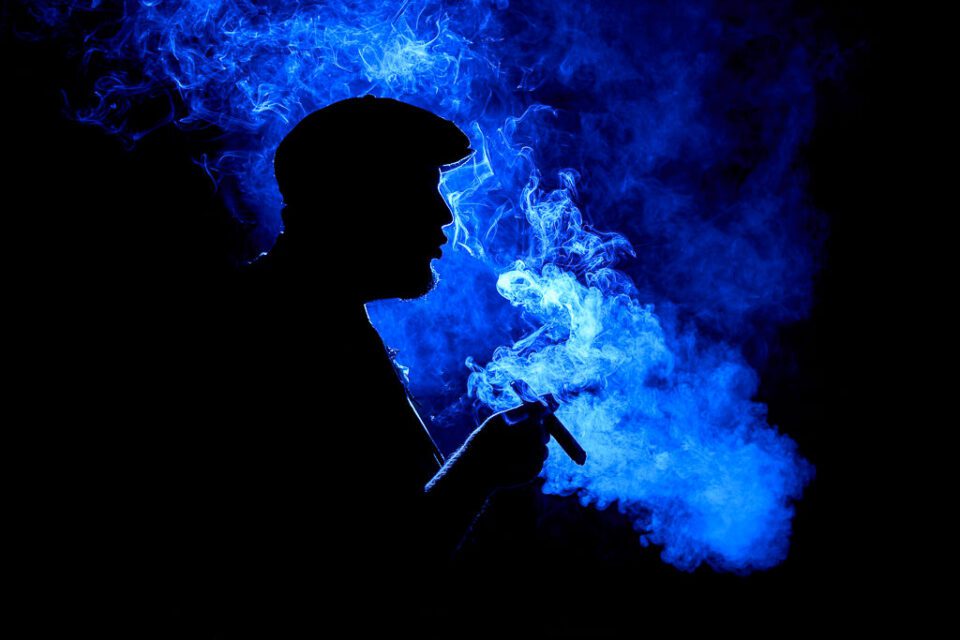 Do you prefer wider angle than 24mm lens can deliver? That 24-70mm can be replaced with a 16-35mm class lens. Photographers using APS-C DSLR cameras will also want to take a look at the Sigma 18-35mm f/1.8 lens. Or you can get a 24-120mm / 24-105mm f/4 class lenses instead of the 24-70mm. It will be cheaper, lighter and optically stabilized, so is a good choice for those who do not need f/2.8 in the standard focal length range. At the long end, the focal length will overlap with the bigger 70-200mm lens, but that might mean leaving the heavy combo in the backpack in some situations, where 105mm (or 120mm in the case of Nikkor) might be long enough. The latest lens in this class is the new Sigma 24-105mm f/4 OS, which we are very curious to test.
Speaking of that big, heavy 70-200mm f/2.8 lens – there is an alternative that weighs and costs less, but for some can be just as capable. The 70-200mm f/4 class lenses, such as the new and highly regarded Nikkor AF-S 70-200mm f/4 VR can potentially replace their f/2.8 counterparts in terms of weight and bulk.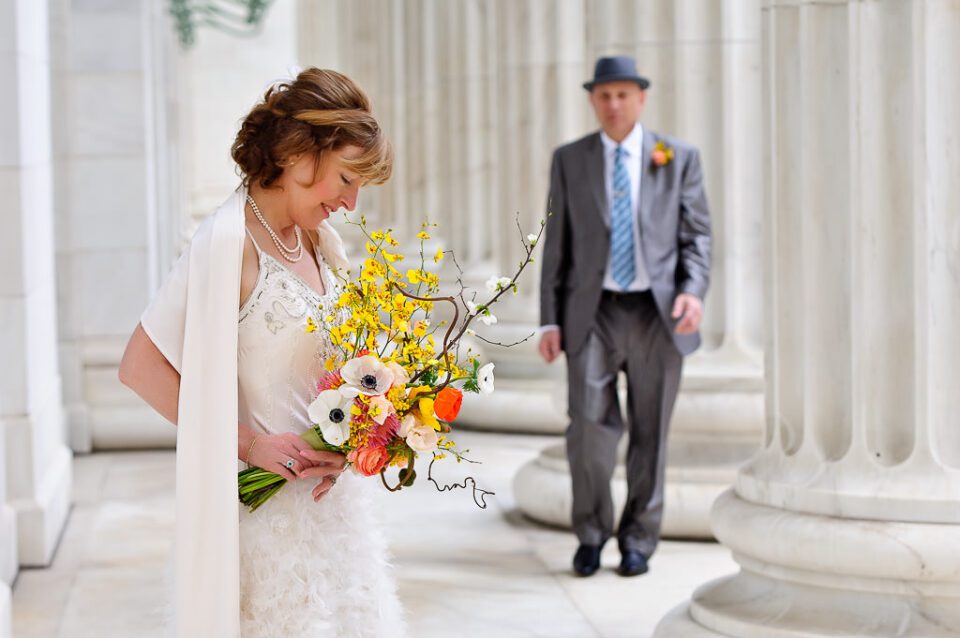 The 35mm/85mm Duet
At Photography Life, we spend quite a bit of time talking about fast prime lenses like 35mm and 85mm. With apertures as wide as f/1.4 (and a staggering f/1.2 in the case of Canon EF 85mm f/1.2L II USM lens), they are not only good at even the darkest environments a wedding photographer may find himself or herself in, but are also brilliant for shallow depth of field photography, especially portraits.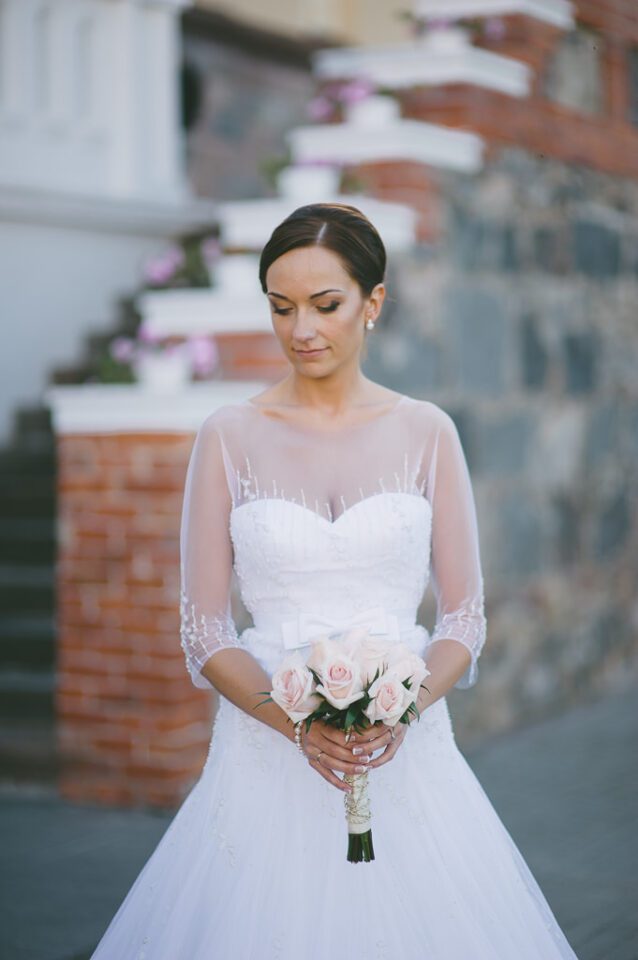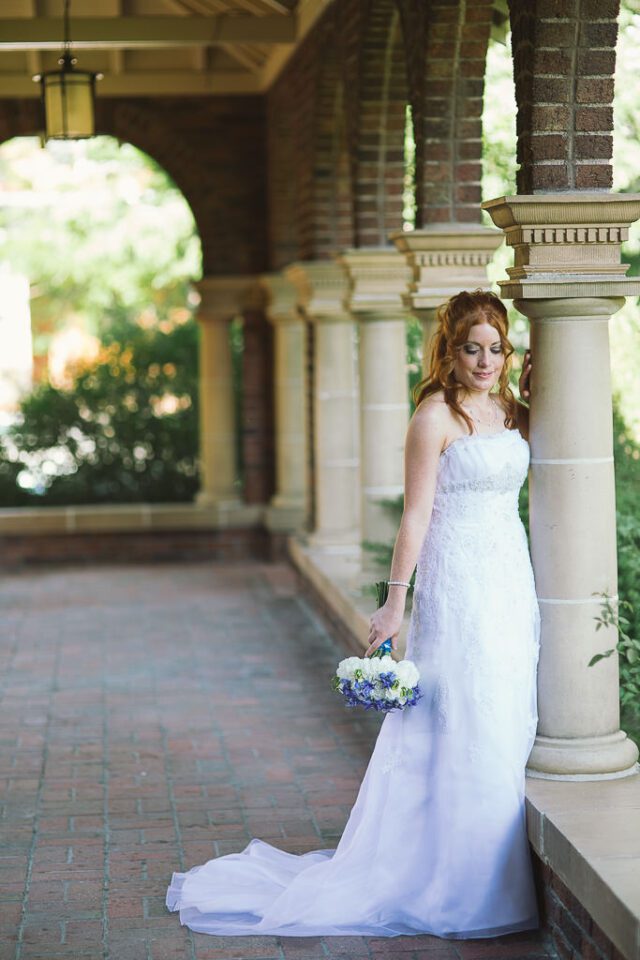 In fact, there is hardly a better lens for classic portraits than an 85mm f/1.4 (and, perhaps, a 135mm f/2 lens). Such lenses tend to have a very natural, smooth rendition with a flattering compression for any subject. Modern 85mm f/1.4 class lenses are also impressively sharp wide-open, and that, combined with paper-thin depth of field, allows for a very unique look not possible with any zoom lens. For portraits at such wide apertures, even natural vignetting is welcome.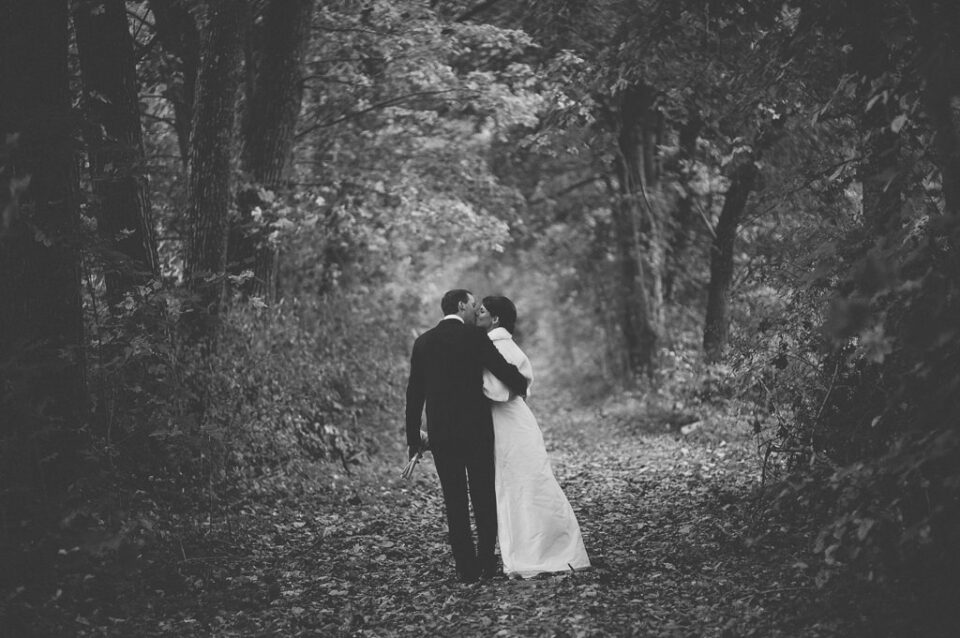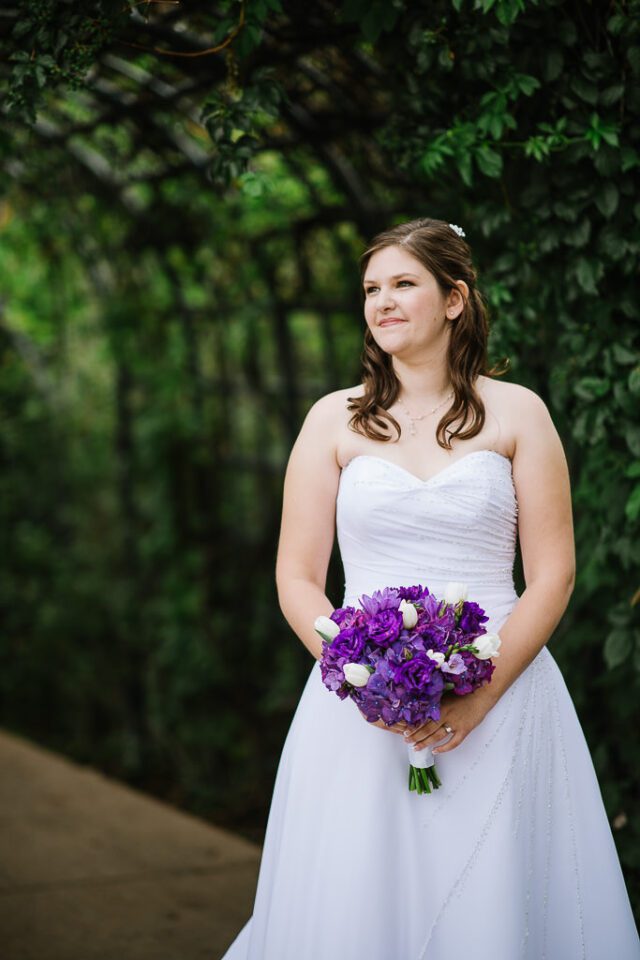 Naturally, portraiture is not the only application for a classic 85mm lens. It is equally good for candid captures if you don't mind "zooming" with your feet (and those who buy that sort of a lens usually don't mind at all), and even indoor photography, where space is sufficient.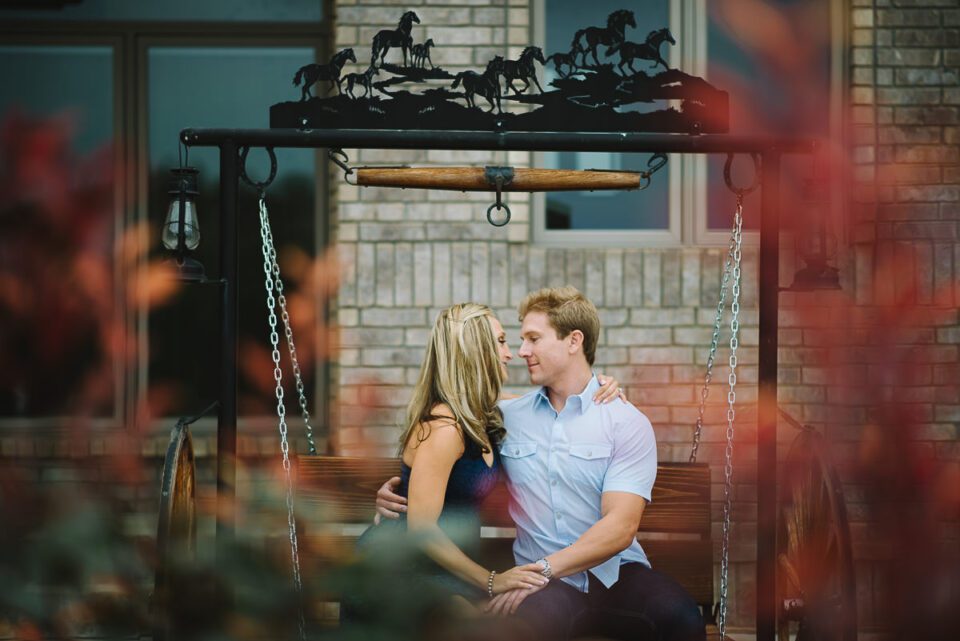 If space is scarce, that 35mm lens you will have on your second (or, more likely, first) camera body is what you need. Remember all the good things I've said about my 50mm lens? Well, a 35mm f/1.4 lens is arguably even more versatile and is a very natural companion to the 85mm f/1.4 class lens, the two lenses just make so much sense together. It will be perfect indoors most of the time providing an angle of view that is not quite wide, yet at the same time wide enough to capture sufficient amount of context. It will work very well for larger detail shots, too, rendering beautiful images and never lacking light thanks to that fast aperture. Step outside and a whole world of possibilities for environmental portraits opens up – a 35mm fixed focal length lens is just perfect for those and whenever you want to frame your subject more tightly, you have a lens on your other camera that's perfect for that, too.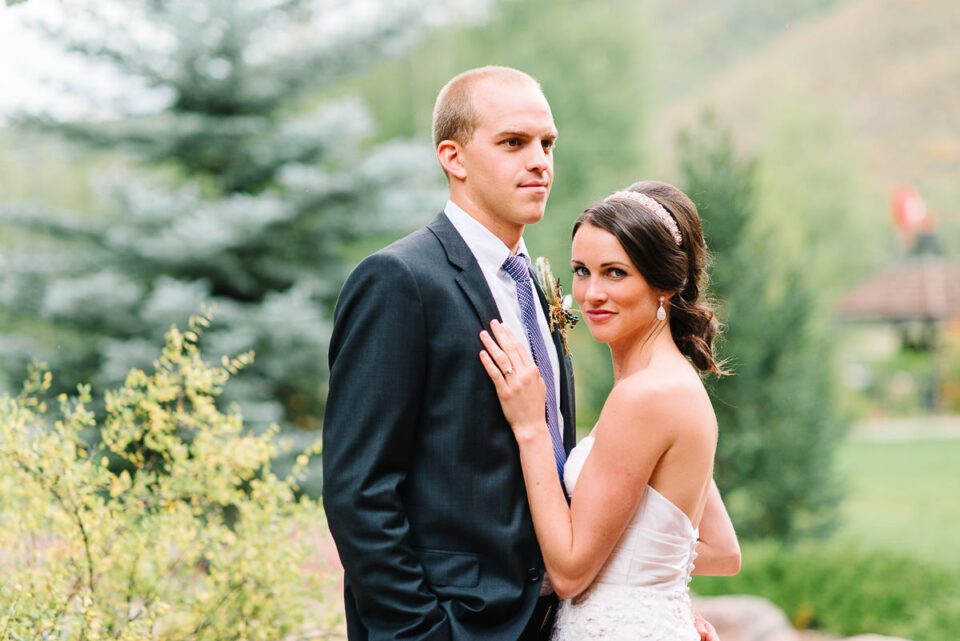 The biggest strength of these prime lenses over zoom alternatives is, of course, fast aperture along with diminutive size and weight (in comparison). That f/1.4 aperture is not only good for low-light situations, but as I've already mentioned, you can't find a substitute for the f/1.4 "look". As for the size, well, not only will your back thank you for using such manageable lenses, but so will your subjects – an 85mm lens is that much less intimidating than a monstrous 70-200mm f/2.8 zoom. A somewhat lower price is also a plus. However, there is no running away from the fact that such a combo covers only two focal lengths, however versatile they might be. Now, on one hand, after using the two lenses for a sufficient amount of time, you will hardly ever find yourself standing in the wrong place or using the wrong lens at a critical moment, simply because you will be able to pre-visualize your composition accurately before even lifting the camera to your eye. But then, should you ever need a wider angle, not only will you actually need to own such a lens, but also have time to mount it on a camera. It is the same story with a longer lens. Yes, zooming with your feet is not hard at all and, as I have already mentioned, most of the time and with enough practice you will know where to position yourself beforehand. However, there will be times when you won't have the time or the luxury to get close, or where that 200mm compression is simply necessary and there is no way around it. In terms of outright focal length versatility, zoom lenses are at the top. Crucially, while zoom lenses are big and expensive, they cover such a broad range that you will need fewer of them in the end.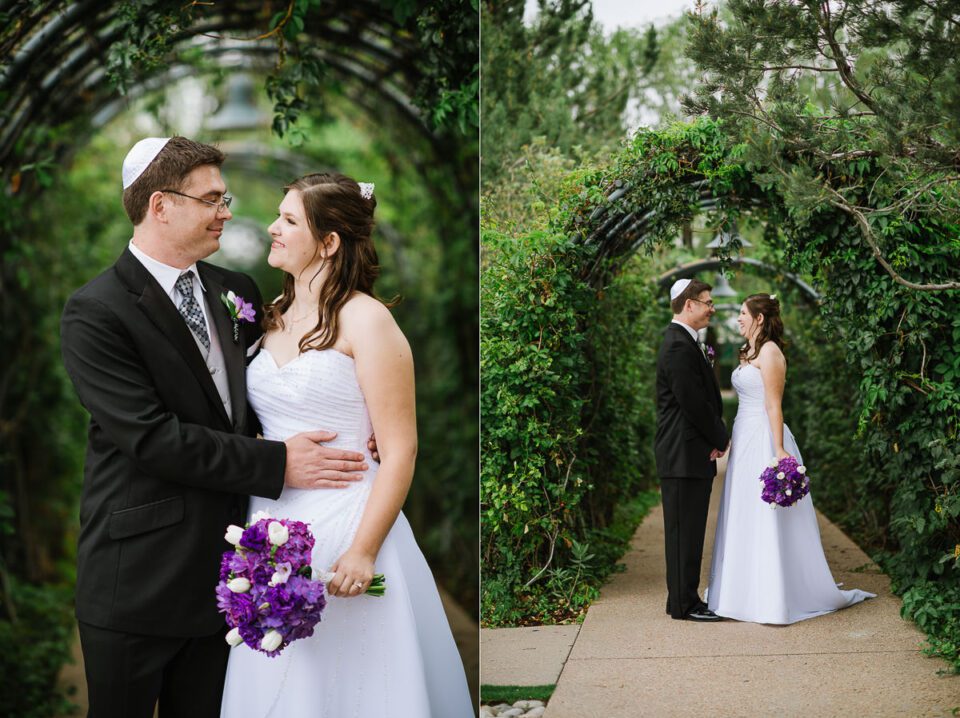 Variations
Just as with zoom lenses, the idea is to have something with more reach and a lens that will work with either larger groups of people and wider scenes, or in cramped indoor environments. Generally, that is what the 35mm lens is for, but as versatile as it is, that focal length – neither wide nor tele – is not for everyone's taste. Some consider it to be a little… boring. Plain. In that case, you can always of choose a fast 28mm or 24mm lens instead. They will be even more usable in extremely tight environments, in addition to providing that dynamic edge in your photographs. On the other hand, if you find the angle of view delivered by a 35mm lens a bit too wide, there's always that classic and cheap 50mm f/1.4 to save the day! And if you really want to take it a step further, the new Nikkor 58mm f/1.4G (read Nasim's in-depth review) seems to yield very dreamy and gorgeous photographs.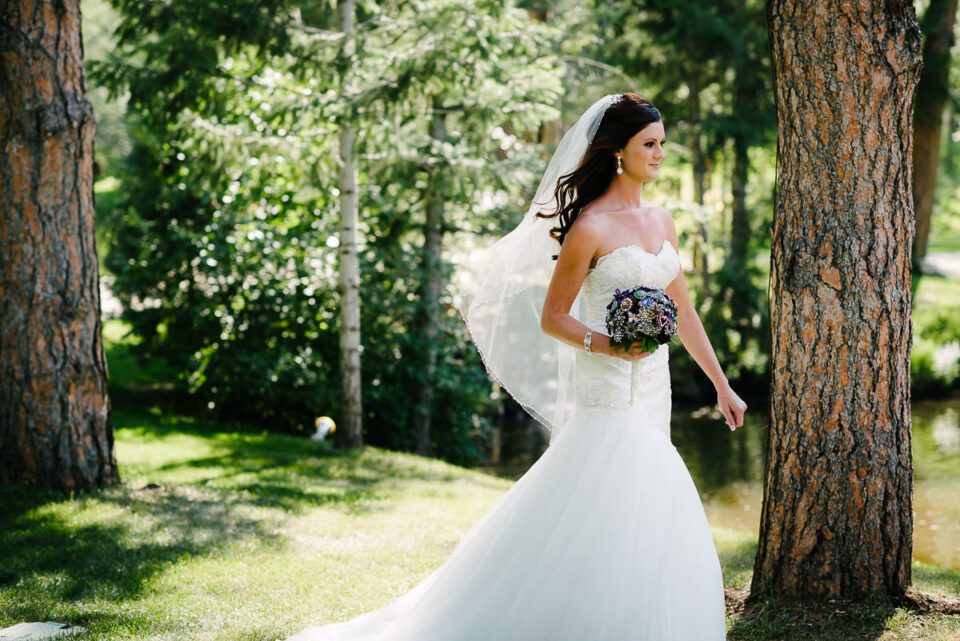 Many consider the 85mm f/1.4 class lens to be perfect for portraits, but it is not the only lens that has earned such a reputation. If you tend to frame more tightly and/or work in more spacious environments, consider a 105mm f/2 or 135mm f/2 lens as a substitute. These lenses are arguably not as popular, but if a photographer owns one, he will most likely prefer it to anything else. The longer focal length ensures pleasing compression whilst the backgrounds will simply melt away thanks to that wide aperture. The Canon 135mm f/2L USM lens is also considered to be among the sharpest in the manufacturer's line-up.
Find Your Own
There is no rule about mixing up lenses and combining primes and zooms, which also means you have no obligation to force yourself into using either one of these basic combinations. Because that is what they are – basic. Do you love that 85mm f/1.4 look but prefer to have a more versatile lens at the wide end? Use it with a 16-35mm lens. Then, replace the 85mm with a 105mm macro if you like. As long as it suits you, your subject and works well in the environments you find yourself in most often, no one can tell you that you are using a wrong lens. The point of this article was to help you find a starting point from which you can build your own collection, one that works best for you personally. So don't be afraid to do just that. After all, if we all used the exact same gear, it would rid our photography of some of the uniqueness, would it not?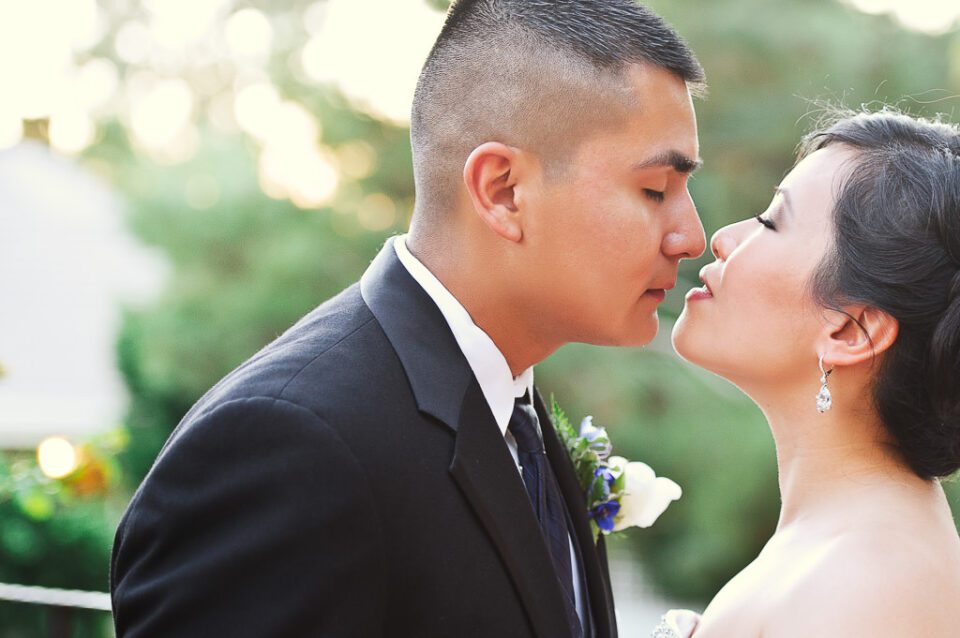 Two Lenses is Not Enough
The lens combinations described in this article will be responsible for the majority of the photographs taken at a wedding. However, that does not mean they are all you need. Several other lenses are often essential even if they account only for 1% of the images you give back to your client. For example, when you need a close-up shot of rings, it does not matter how close your 85mm f/1.4 lens can focus, it will just not be close enough. So a macro lens might be necessary. Do you tend to shoot at 50mm focal length and up? That does not mean you won't find yourself in a situation where a wide-angle lens is necessary, so that cheap, small 24mm f/2.8 lens might save your day. It is best to have all situations covered if at all possible, including the chance that your most-used lens might stop working, in which case you will need to quickly replace it with something else. Even if you mostly use the extremely dependable Nikkor AF-S 24-70mm f/2.8 lens, having a back-up 35mm f/1.8 might not be a bad idea.