Many beginners do not know the differences between Lightroom and Photoshop and have a hard time choosing which one to use. This article breaks down all the differences between these two software packages from Adobe, what they are used for, and what you can do in Photoshop that you cannot in Lightroom.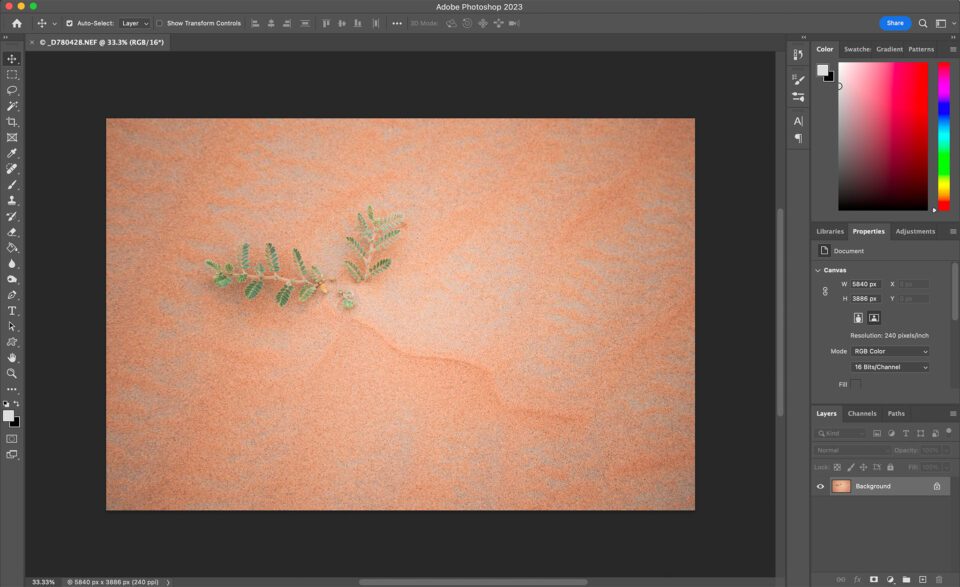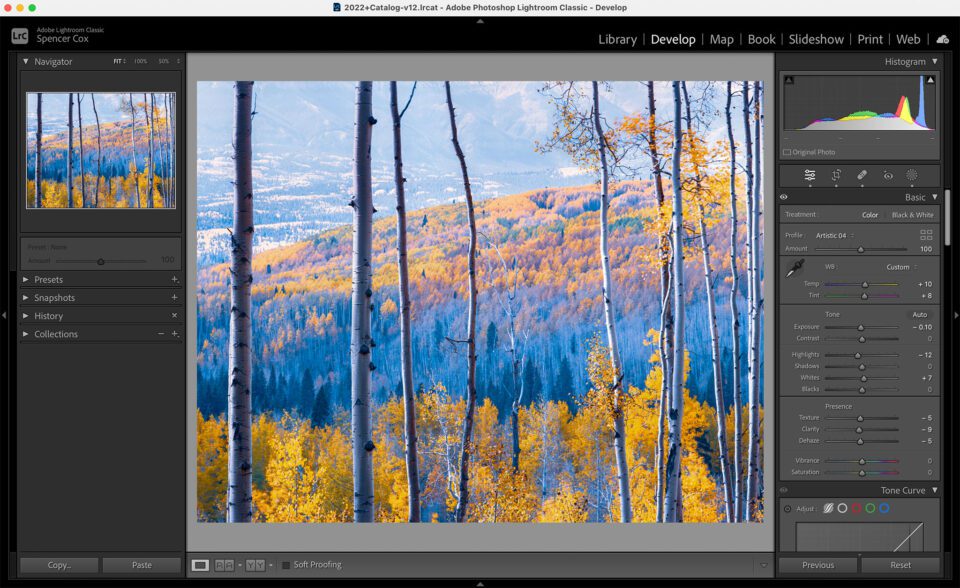 What is Photoshop?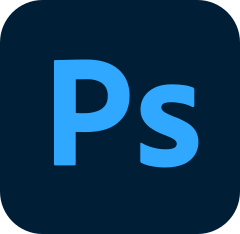 Photoshop was originally created as a tool for simple image editing. Since 1990, however, it has grown into a monster software suite with many functions and capabilities. It doesn't just accommodate photographers, but also graphic designers, animators, publishers, architects, and even 3D artists.
One of the few things Photoshop doesn't do is organize your images. There are lots of other software options out there if that's your requirement. Aside from that, once you bring an image into Photoshop, there is almost unlimited potential to what you can do to it.
Photoshop can do basic photo edits very easily, but its biggest strength is complex image manipulation and advanced local editing. Want to stitch multiple photographs into a single composite? Or get rid of some unwanted features in your photo? Or perhaps create a digital illustration for a newsletter?
Photoshop can do all that and much, more. The term "Photoshopped" is now a part of our daily jargon because we are constantly exposed to altered images that might look realistic while being fake. For better or worse, that's the power of Photoshop.
What is Lightroom?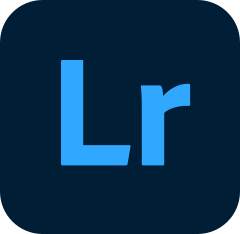 Lightroom is Adobe's program to develop and organize Raw images from digital cameras. It also has good editing capabilities, but they are more about global editing and simple local editing rather than fully-blown image manipulation like Photoshop.
There are several strengths of Lightroom that make it so popular among photographers, perhaps even more popular than Photoshop. In particular, Lightroom is known as a cataloging software. It has extensive tools for organizing your photos and finding them later. You can sort photos by their EXIF data (such as camera make and model, date/time captured, aperture, shutter speed, ISO, and more). You can also create folders or collections to group together any photos you want.
On top of that, the post-processing features of Lightroom are not as dramatic as in Photoshop, but they are still very extensive. For 99% of photos, you can edit them in Lightroom without ever needing to open Photoshop. Lightroom also stores all these edits and allows you to go back later and change them, which is why it's known as "non-destructive" software.
Note that there are two versions of this software: Lightroom Classic and Lightroom (formerly known as Lightroom CC). Most photographers use Lightroom Classic, which is the desktop version. Plain old "Lightroom" is Adobe's cloud-based software that has fewer features and is meant more for hobbyists. For a better idea of the differences, check out Jason Polak's article, Lightroom Classic vs Lightroom.
Today's article assumes the use of Lightroom Classic, and that's where all the screenshots are from. However, almost everything discussed here also applies to the cloud-based version of Lightroom.
Lightroom's Image Editing Capabilities
Adobe Lightroom has an extensive set of post-processing tools designed to transform Raw image data into a final image suitable for display or printing. It can also edit JPEG, HEIC, PNG, PSD, and TIFF files.
Here's a list of tools available in Lightroom Classic's Develop Module, almost all of which are identical in the cloud-based Lightroom:
Histogram and Tools Sub-Modules: Histogram, Crop & Straighten, Spot Removal, Red Eye Correction, Graduated Filter, Radial Filter, Adjustment Brush.
Basic Sub-Module: Treatment: Color and Black & White; Camera Profiles; White Balance: Temp and Tint; Tone: Exposure, Contrast, Highlights, Shadows, Whites and Blacks; Presence: Texture, Clarity, Dehaze, Vibrance and Saturation.
Tone Curve Sub-Module: Region: Highlights, Lights, Darks, Shadows; Point Curve.
HSL / Color / B&W Sub-Module: Hue, Saturation, Luminance.
Split Toning Sub-Module: Highlights: Hue, Saturation and Balance; Shadows: Hue and Saturation.
Detail Sub-Module: Sharpening: Amount, Radius, Detail and Masking; Noise Reduction: Luminance, Detail, Contrast, Color, Detail and Smoothness.
Lens Corrections Sub-Module: Lens Profile: Remove Chromatic Aberration, Enable Profile Corrections; Manual: Distortion, Defringe and Vignetting.
Transform Sub-Module: Auto Transform, Transform: Vertical, Horizontal, Rotate, Aspect, Scale, X Offset, Y Offset.
Effects Sub-Module: Post-Crop Vignetting: Style, Amount, Midpoint, Roundness, Feather, Highlights; Grain: Amount, Size, Roughness.
Camera Calibration Sub-Module: Process Version, Shadows: Tint, Red Primary: Hue and Saturation, Green Primary: Hue and Saturation, Blue Primary: Hue and Saturation.
As you can see, the list of tools is rather long – from cropping and changing basic exposure, to fixing lens-specific problems like barrel distortion. Here's a screenshot of the Histogram and Basic panels, which forms the backbone of most image edits: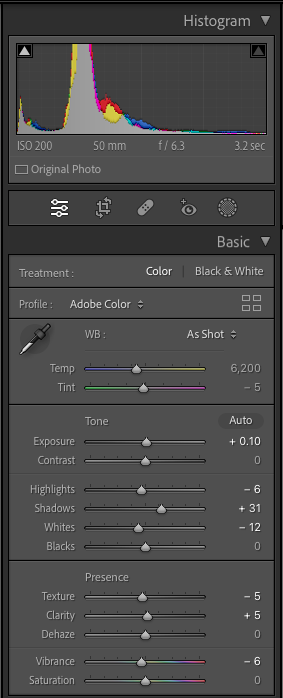 In addition to the image editing capabilities highlighted above, Lightroom also has separate modules for creating slideshows, printing images, exporting image galleries for the web, geolocating images on a map, and more. Most of these features are tangential parts of Lightroom that a lot of photographers ignore, but they definitely come in handy for some photographers.
Photoshop's Image Editing Capabilities
Wasn't that list of Lightroom edits rather extensive? Well, Photoshop can do all of those edits, too! There's a section of Photoshop called "Camera Raw" that is a complete mimic of Lightroom's adjustment options (although the interface looks slightly different). You can apply Camera Raw to any image by going to "Filter > Camera Raw Filter" in Photoshop's top menu.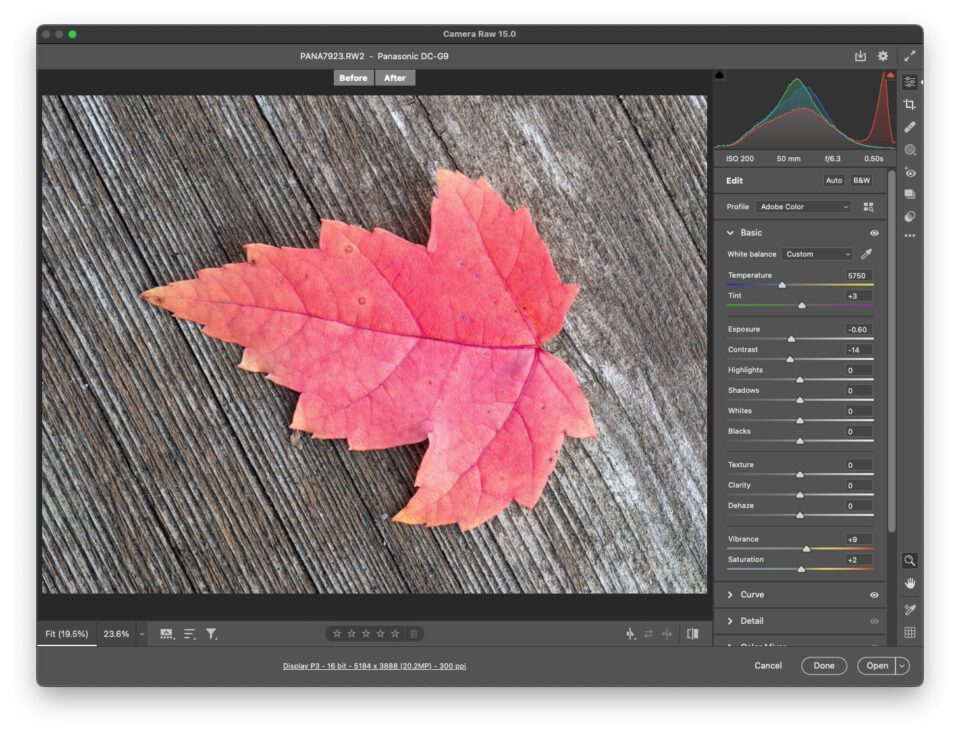 And here is a comparison of the exposure sub-module: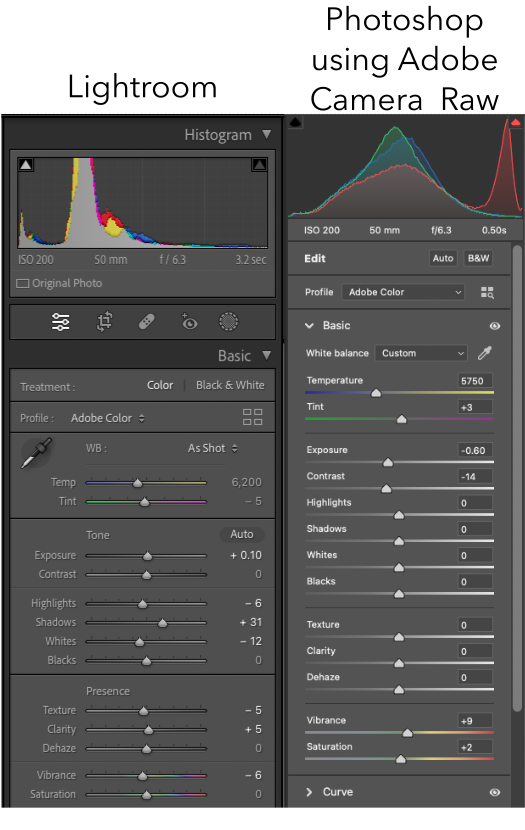 That's just the start of what Photoshop can do to an image. It goes way beyond Lightroom in local editing capabilities, and it can even enter the realm of graphic design and digital art. Photoshop has layer adjustments that let you combine multiple photos together in a variety of different ways. You could go so far as to replace cats with dogs (or dogs with cats if you're a cat person)! Basically, if you need to make very complex, local edits like adding or removing objects, Photoshop is the right tool, and Lightroom is not.
Some photographers use Adobe Bridge with Photoshop in order to organize their photos, since Photoshop doesn't have built-in organization tools. While Bridge has some of the Lightroom functionality, it is not a database/catalog system. Think of it more as an extension of the file structure on your hard drive. Searching for an image and organizing photos into collections is where Lightroom shines, by comparison. If you have been using Adobe Bridge, try Lightroom and you will never go back to Bridge again.
Which to Start With – Lightroom or Photoshop?
The real question is, should you start with Lightroom or Photoshop? Since all of Lightroom's image manipulation tools are already available in Photoshop, wouldn't it make sense just to start using Photoshop? Actually, most photographers should use Lightroom for the following reasons:
Lightroom is easier to learn than Photoshop, and its user interface is tailored specifically for Raw development and photo editing, so it is enough for 99% of photos anyway
Lightroom already contains a big number of post-processing tools, suitable for most photographers
Lightroom sets a solid photography workflow and photo-organization process from the start
Lightroom makes you more efficient because you can go through and process many photos quickly, without having to deal with opening and closing files. For example, in Lightroom, you can quickly copy white balance corrections to hundreds of photos in the same shoot, then undo those edits if you change your mind.Editing images in Lightroom is non-destructive, which means that the original file never gets permanently changed, whereas Photoshop is a mix of destructive and non-destructive editing. With Lightroom, you can always go back and restore earlier edits to a photo if you change your mind.
Lightroom can work perfectly with Photoshop anyway; you can right click a file, "Edit in > Edit in Adobe Photoshop," and do extensive edits in the rare situations where it's necessary. Then, saving the file from Photoshop makes the newly-edited image appear right back in Lightroom. It's a very easy process.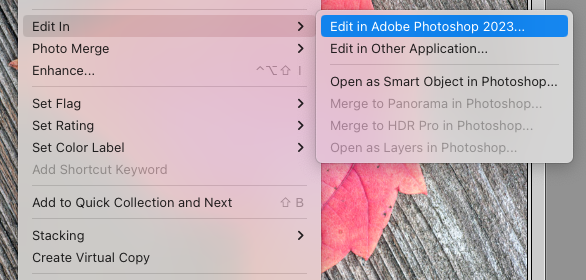 There are other advantages to Lightroom as well, but those are the most important. However, in some cases, you will need Photoshop to do things you cannot do in Lightroom. For example, removing objects in Lightroom can be done but is limited, whereas Photoshop's healing tools are very powerful by comparison.
For that reason, it's best to use Lightroom and Photoshop in tandem with each other. Lightroom is best for organizing your photos and making standard edits. Meanwhile, Photoshop is there if you need to work with different layers, merge multiple photos, or do complex local adjustments.
Which Version to Buy
In order to obtain Photoshop and Lightroom, you must subscribe to the Adobe Creative Cloud Photography Plan. We have written a number of articles at PL criticizing Adobe's subscription platform, but the company will not offer any retail versions of the software.
You can subscribe to Adobe Creative Cloud plans through Adobe's website, or through B&H Photo Video below:
Adobe also has a Lightroom-only plan with 1 TB of cloud storage, but be aware that this is not the more advanced Lightroom Classic program discussed in this article, but rather the leaner, cloud-based version with fewer features. Thus, most photographers should start with the "Photography Plan" that features both Photoshop Classic and Lightroom.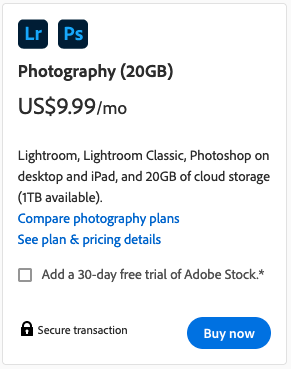 At the end of the day, good and reliable software is important for every photographer. Lightroom covers almost every situation that most photographers run into, including organization and editing-related needs. However, when you need to do more complex blending, local edits, or even graphic design work, it's good to have Photoshop to pick up the slack.
Hopefully this article gave you a good sense of the differences between Adobe Lightroom and Adobe Photoshop. If you have any questions, let us know in the comment section below, and someone from Photography Life's team of professional photographers will give you an answer!