I still have Iceland on my mind. Over the past two weeks, I saw the greatest sunset and the strongest winds of my life; I walked through a pathless desert to the edge of a canyon, and I climbed a glacier lit by the midnight sun. Iceland is stark and surreal — reminding me of an alien planet more than any landscape I have seen before. It is nearly impossible to write a faithful article about such a country, and no photo could encompass the beauty of this magnificent island. Although I am working on a future page with more specific tips for photographing Iceland, this essay is more simple — a collection of my thoughts after the trip, alongside some of the photographs I took along the way.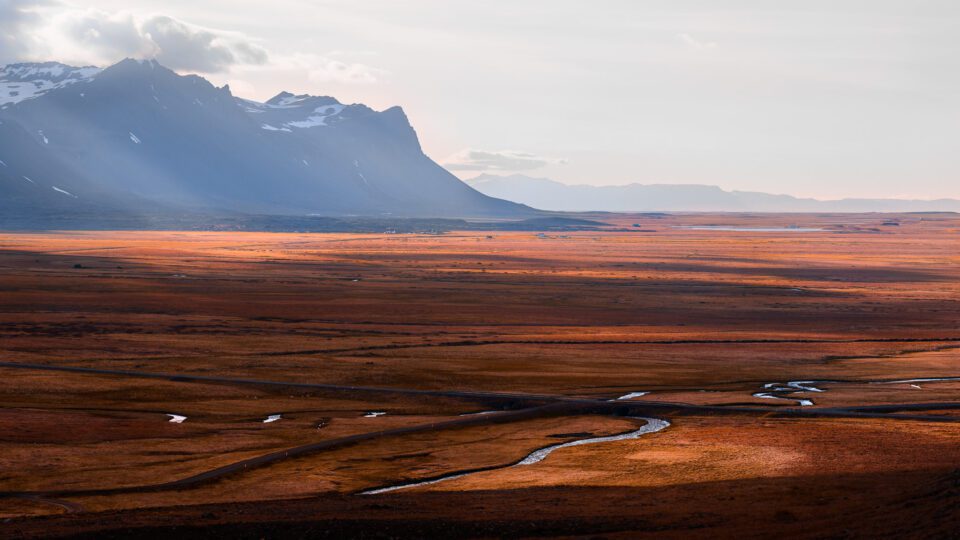 To start, I should mention my schedule — or rather, my lack of schedule. Throughout fourteen days, my goal was to travel clockwise around the island with my dad, photographing some of the most wild landscapes in the world under the best light I could find. I was chasing light as much as I was chasing land; Iceland is known for being overcast and stormy, but its conditions vary constantly.
I slept in a tent for all but three nights. Actually, that is misleading; I slept in a tent for all but three days. To be awake during the best light, I flipped my schedule completely; instead of sticking to normal hours, I tended to sleep from about noon until eight at night.

Iceland is located on the edge of the Arctic Circle, so it sees 24 hours of sun during parts of the year. In fact, I timed my visit specifically to coincide with the summer solstice. Why? During the longest days of the year, the Icelandic sunset stretches into sunrise; golden hour becomes, more accurately, golden eight-hours.
Many sunsets during my trip were foiled by clouds; it is Iceland, after all. But some nights were amazing, with pink and gold tones resting for hours across the horizon. Two nights before I left, the sunset arrived with a storm and lasted for more than an hour — the best hour of lighting I have ever witnessed.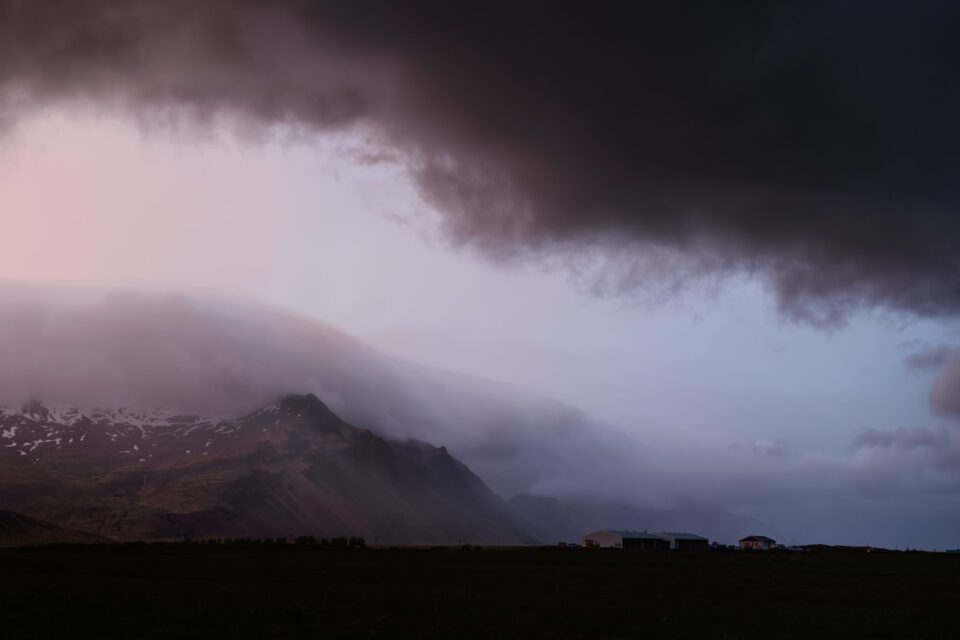 In retrospect, my nontraditional schedule was almost perfect. I ate when I was hungry, then slept when I was tired — and I saw amazing landscapes under perfect light along the way. Some of the most popular sites in Iceland, including the most powerful waterfall in Europe, were utterly empty when I visited in the middle of the night.
Camping for most of the trip, especially under 24 hours of daylight, I had no real need to be on a standard sleeping schedule. Although it was indeed harder to find food, the payoffs of lighter crowds and softer light made my schedule a wonderful decision. When I return to Iceland — and I certainly will return — I plan to live on the same schedule.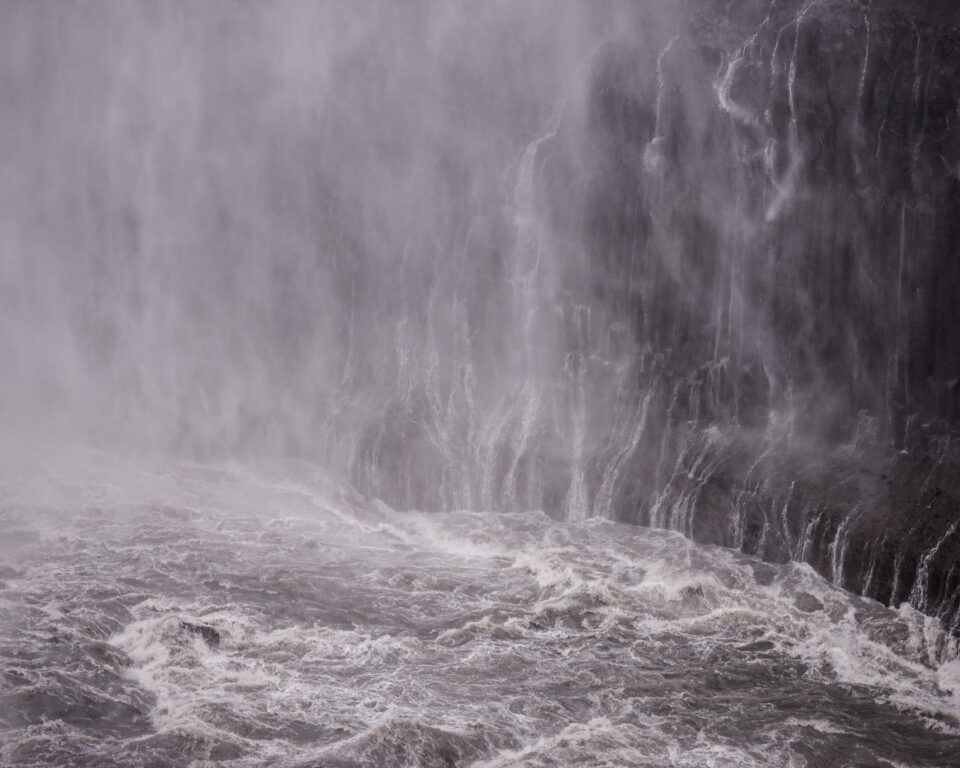 Part of the beauty of Iceland is that you can stop your car whenever you see something intriguing, and you will nearly always have one of the most beautiful backdrops in the world to complement your view.
I can hardly list the crazy stops I made on this trip — a reindeer, a rainbow, an Icelandic horse at sunrise, a foggy mountain pass, dozens of unnamed waterfalls, a sunbeam-dusted fjord, and the beautiful, moss-covered mountains of Þakgil. Stopping every twenty minutes may be inefficient, but I believe that it is one of the most worthwhile and personal ways to experience a country like Iceland.

I also saw quite a bit of snow. Although my visit was late in June, Iceland's tallest peaks and coldest valleys still looked as though they were stuck in mid-winter. Like liquid water, snow subtly reflects its surroundings and matches tones with the sky — and it is one of the most peaceful elements of any landscape.
One of my favorite images from the trip is a snowy abstract from Snæfellsjökull mountain. Hiking up the glacier on the side of this volcano was exhausting, but it was also one of the most rewarding experiences of my life. Though this photo appears monochromatic, it is indeed a full-color image — that is the wonder of a snow-covered landscape in Iceland.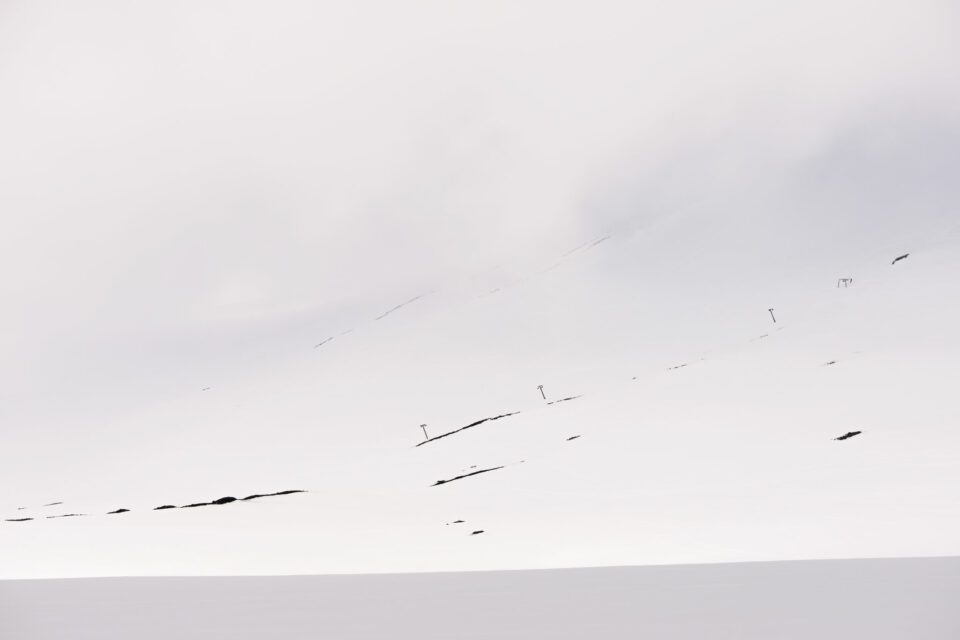 I did not expect to see such intense national pride from the people I met in Iceland. In every gas station, restaurant, shop, farmhouse, and grocery store, pictures of the Icelandic landscape lined the walls. The flag of Iceland, too, was placed prominently on everything from boats to chocolate bars — I felt that the Icelandic people truly loved their country, perhaps more so than the people of any other place I have been.
Maybe this pride exists because Icelanders depend so heavily on their land for their sustenance — everything from geothermal heating to tourism money stems from Iceland's landscape. I like to think, though, that the connection between Iceland's people and land is more profound.
Iceland is a community of less than 350,000 individuals, and they share one of the grandest and most beautiful places in the world. It makes sense to me that their buildings are filled with landscape images — this way, it is impossible to forget the beauty that is always around them.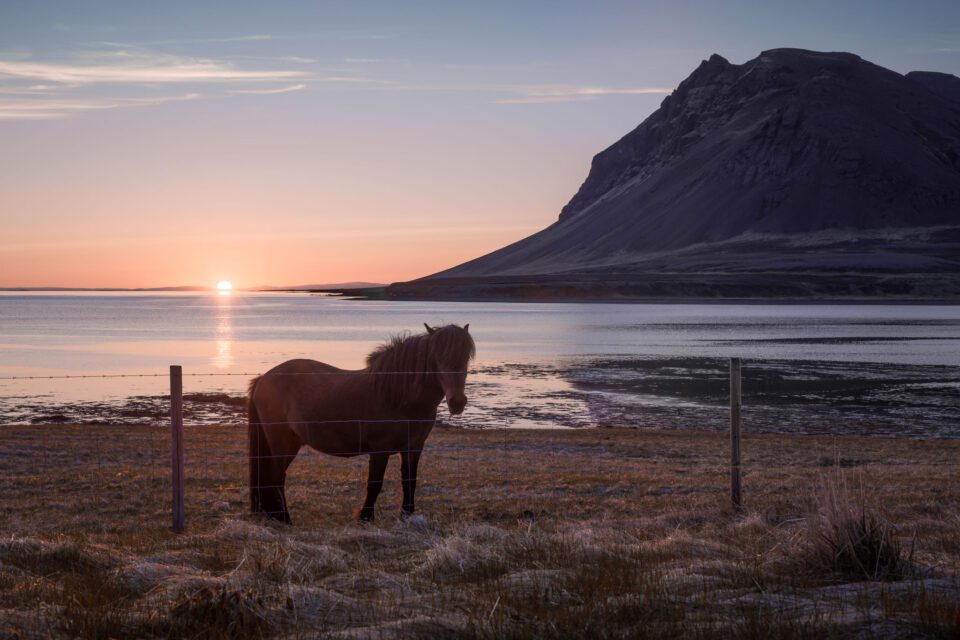 Prior to my trip, I was surprised to see that I could not find any hidden-gem waterfalls mentioned online, despite hours of searching. Upon arriving, though, I soon realized my error — every part of Iceland is a hidden gem. There is no "secret falls" in Iceland; there are just waterfalls everywhere.
Nearly every mountain across the country has dozens of ten-story waterfalls cascading down its face, thin run-offs of melting ice that are as ubiquitous in the landscape as are Icelandic horses. If you want to photograph waterfalls in Iceland, it makes no difference where you are. Pull off to the side of the road, and you will have a magnificent waterfall in view more often than not.
Such a feeling — to see low-hanging fruit in every direction — is maddening and wonderful. As a photographer, it is impossible to do anything but appreciate such a landscape; these scenes are worthy of hours of photography, but it is impossible to visit them all. To travel through a world like Iceland will render you both spoiled and humbled.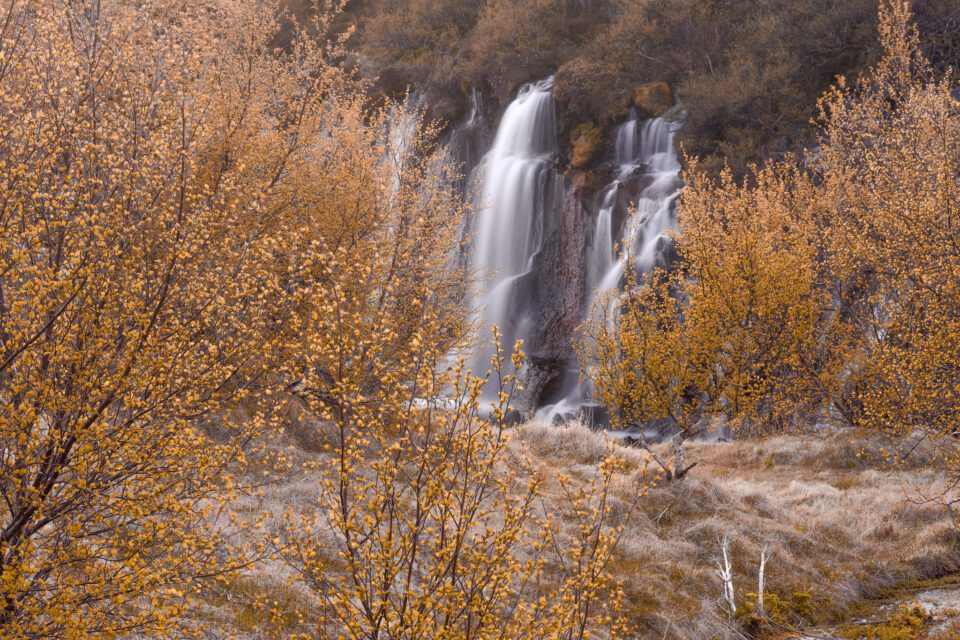 In such a small area — roughly the size of Indiana — Iceland manages to hold nearly every landscape imaginable. Prior to the trip, I had heard that Greenland is icy, whereas Iceland is green. Anyone who makes this claim has never visited Iceland.
Iceland is blue, in its glaciers and icebergs. The northwestern desert is gray and brown — both the sky and the land. In the south, black and green run across the landscape, while the skies stay dark and stormy. Further, the Snæfellsnes peninsula is pastel in color, everything from the glacier to the rivers. Inland, Iceland's volcanos are deep black and bright orange, glowing with light. And the snow is white, all across the country, though it subtly reflects the tones of the sky at dawn and dusk.
Iceland is not just green, and it is not just gray. Iceland is every possible color.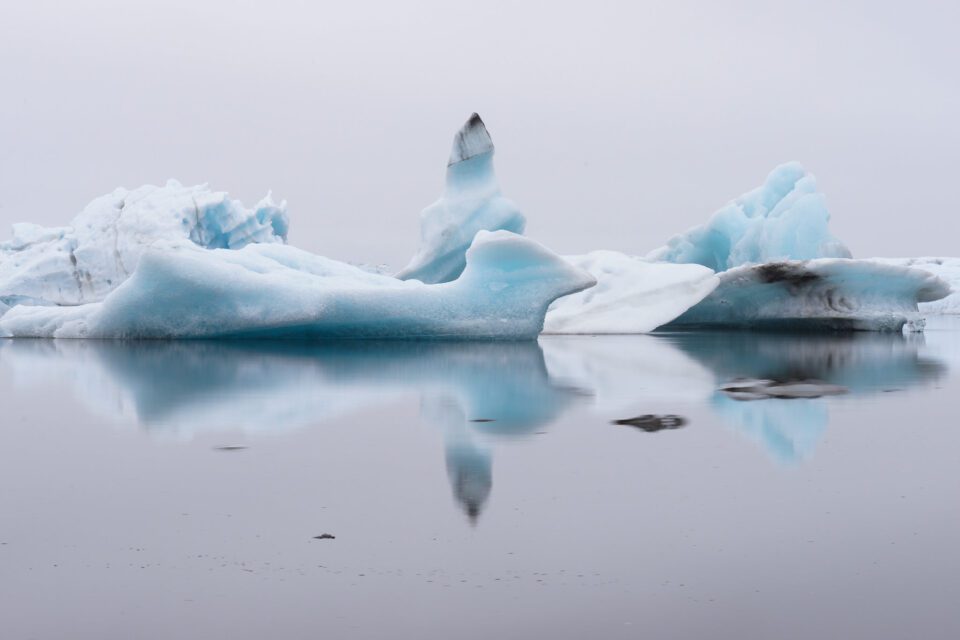 Iceland taught me quite a bit. On my trip, I learned the best way to ford a river; I found the best way to approach a herd of reindeer without frightening them, and I realized the fun of living off a schedule. Every day I traveled, I felt like I was discovering something new.
I learned one thing, though, that matters more than the rest — something that I could not have known prior to the trip.
Iceland does not disappoint.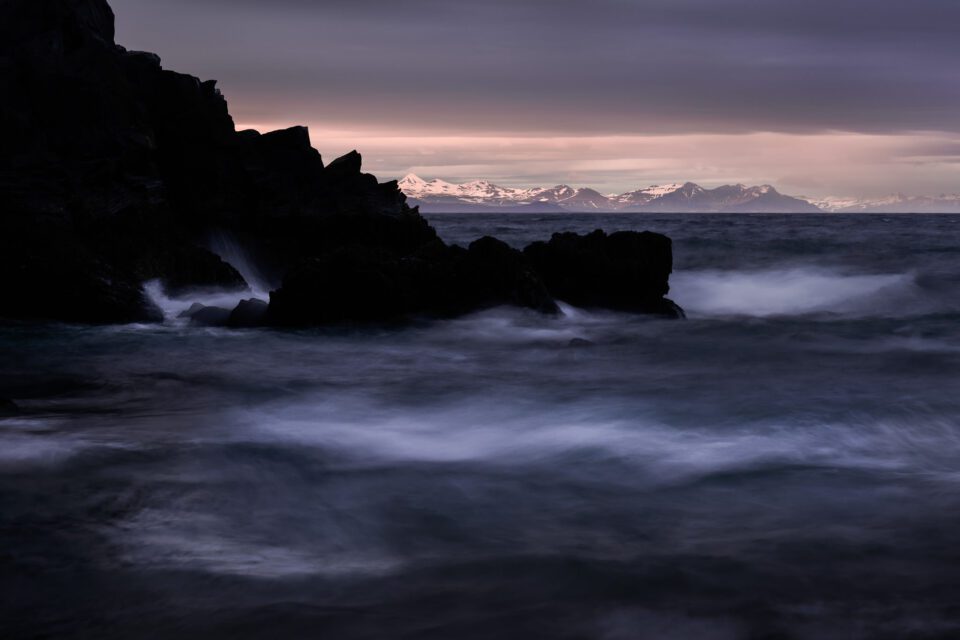 In the near future, I will be publishing more photographs from Iceland on Photography Life — in the mean time, feel free to visit the landscape photography gallery on my website if you would like to see a few more images.