A winter storm hit the Boston area sometime in February and when various weather channels called for a clear evening/night, I got thinking. I live close to Merrimack River and have tried photographing it several times before but so far not have not been satisfied with the resulting images. Sometime it is either an out of place tree limb that destroys visual harmony or distant apartments, houses or other man-made structures that compete for attention. I realized that if the storm started to clear 30-40 minutes prior to sunset, I might be in luck. A quick 4 pm peek outside the window signaled just that and I immediately rushed out with my camera bag. Since I already knew what I was after, and possibly needed to react quickly to changing light, I opted for a shoulder bag that contained a Nikon D610, along with 18-35mm f/3.5-4.5G and 24-120mm f/4 VR lenses.
By the time I finished cleaning my car, the warm evening sunlight was already hitting top of snow covered trees. I quickly snapped a picture of a nearby pond before heading out to a pre-scouted spot that I felt might work. Reaching there I was delighted to find that fresh snow has transformed the distractions into beautiful subjects and I made satisfying photos.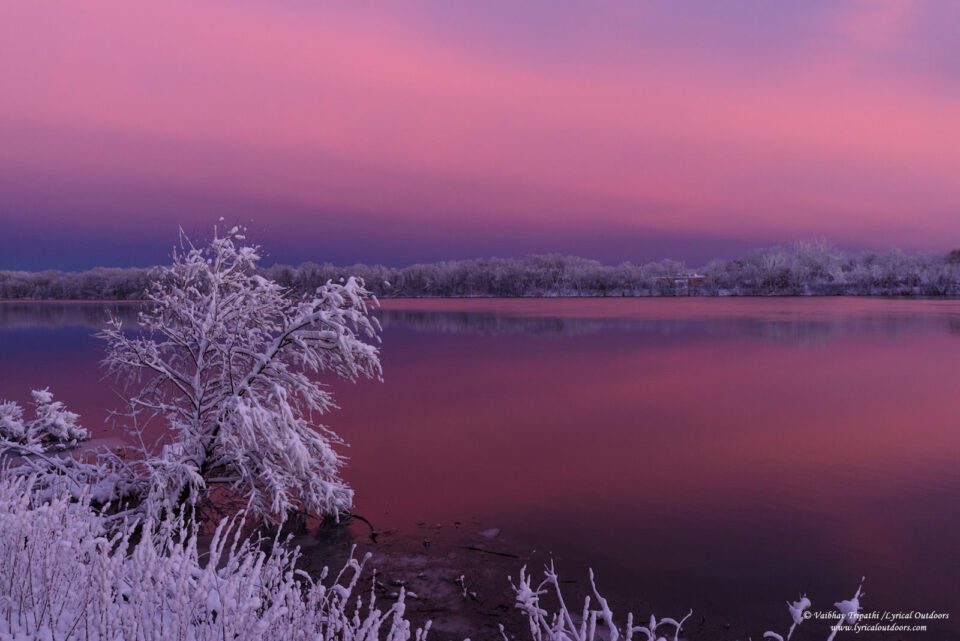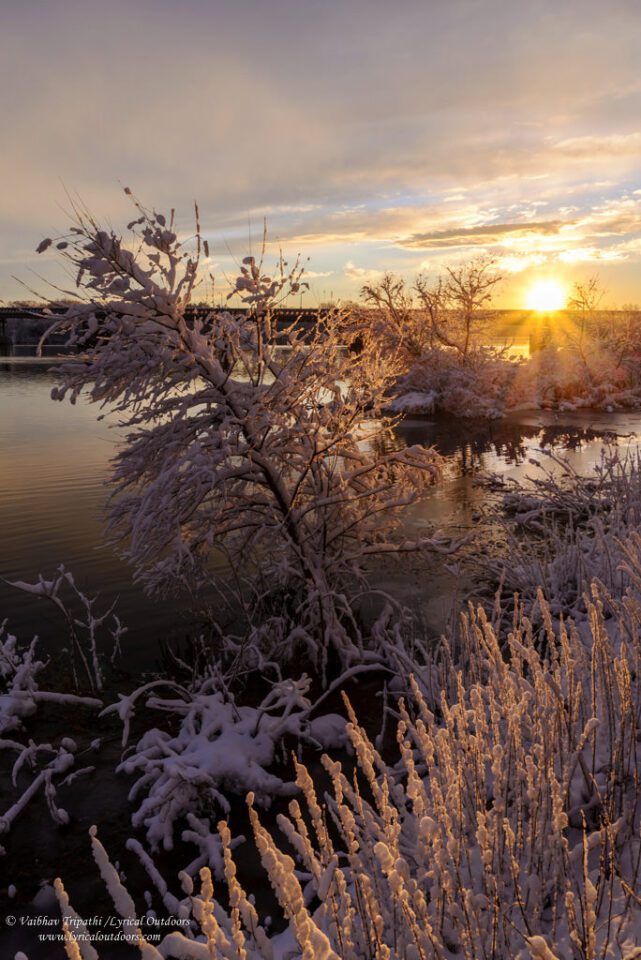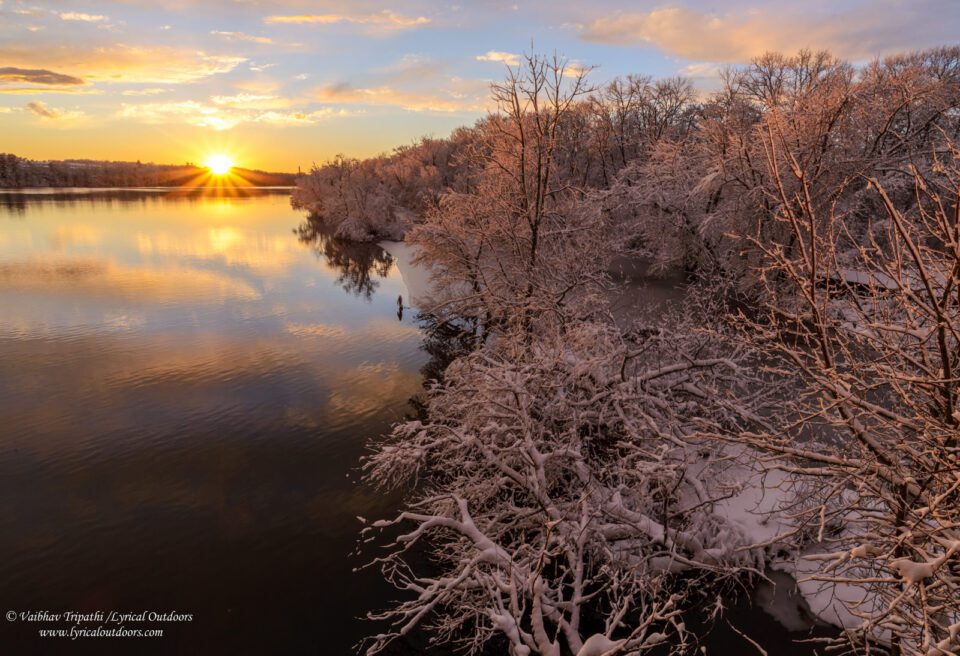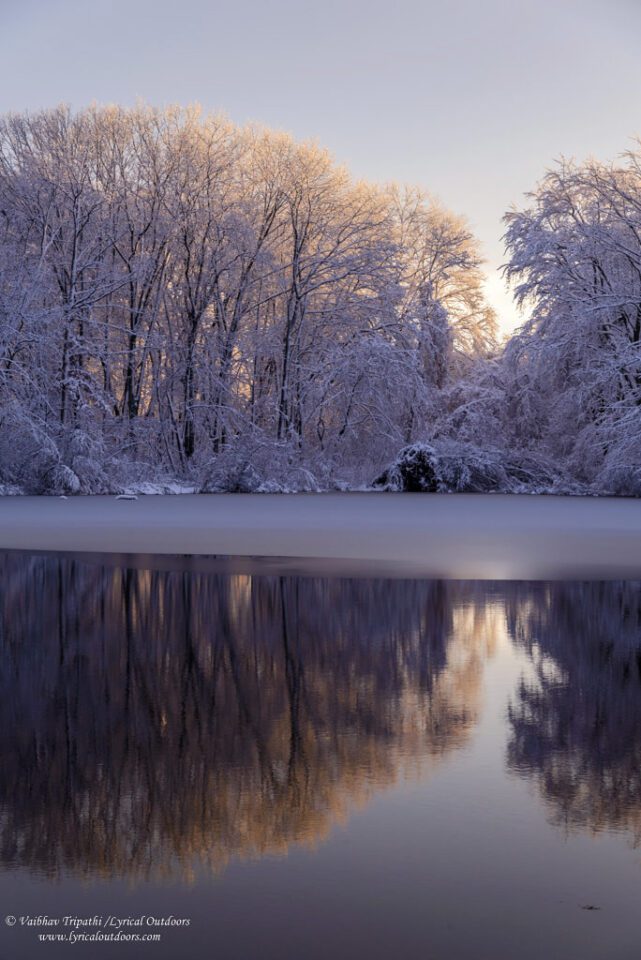 The above anecdote has been a staple theme of my pursuit of the art of landscape/nature photography. More often than not, I have found striking and unique compositions close to home by letting light paint the scene. Moreover, the familiarity of the location and conditions means that I become a participant in such a painting and this emotional connection usually leads to memorable images. For example, the image below that I made in Great Meadows National Wildlife Refuge (30 minutes from Boston) was one of my favorite photos from 2015. The story was similar – went hiking around 4 pm on a summer afternoon and envisioned a composition. Then came back later when the light was ideal to transcend a beautiful place into something special.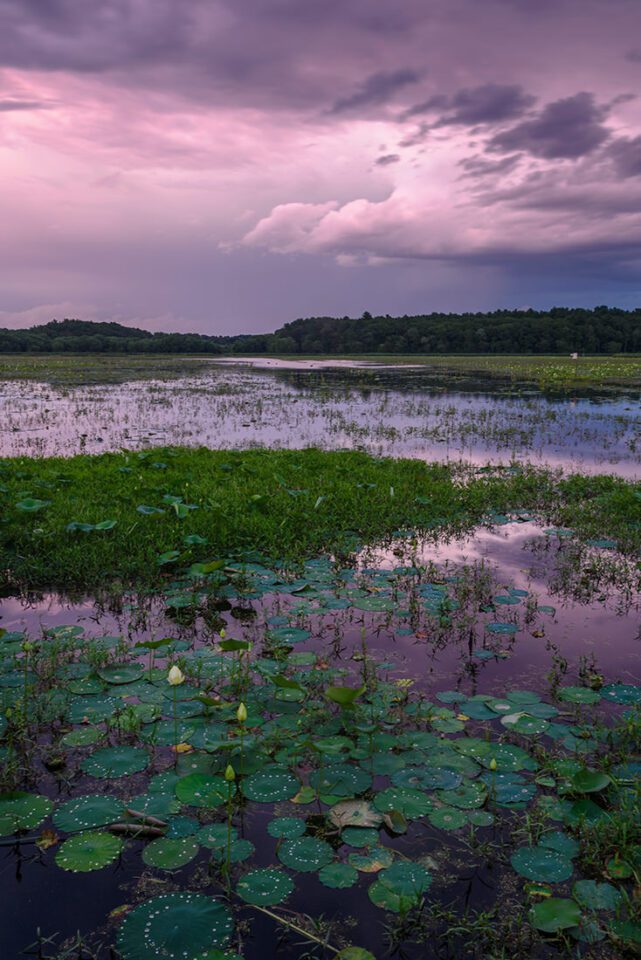 Such an approach is not limited to good lighting and understanding the effect of weather is equally effective. A heavy rain may result in increased flow of local creeks that in turn may breathe a new lease of life in nearby waterfalls. The Trap Falls located in city of Leominster (40 minutes from Boston) was one such instance last summer. A waterfall that appeared below average when I first photographed it in May, was roaring after a rainstorm in July and I was there after work to improve upon my previous composition. A little knowledge of the area also helped for I knew that by evening, the entire waterfall will be in shade resulting in soft, and even lighting, which will work best for such a scene.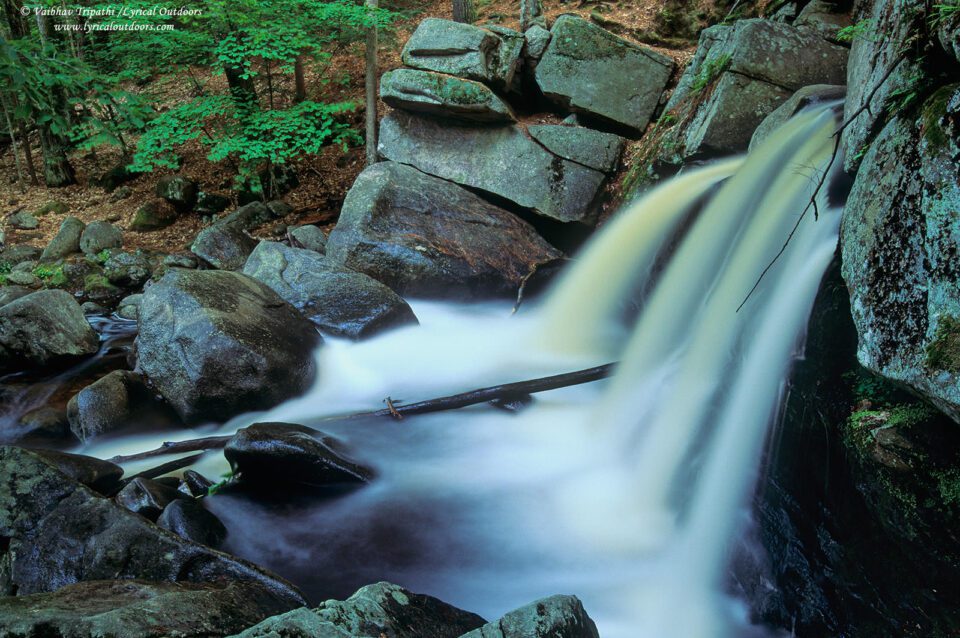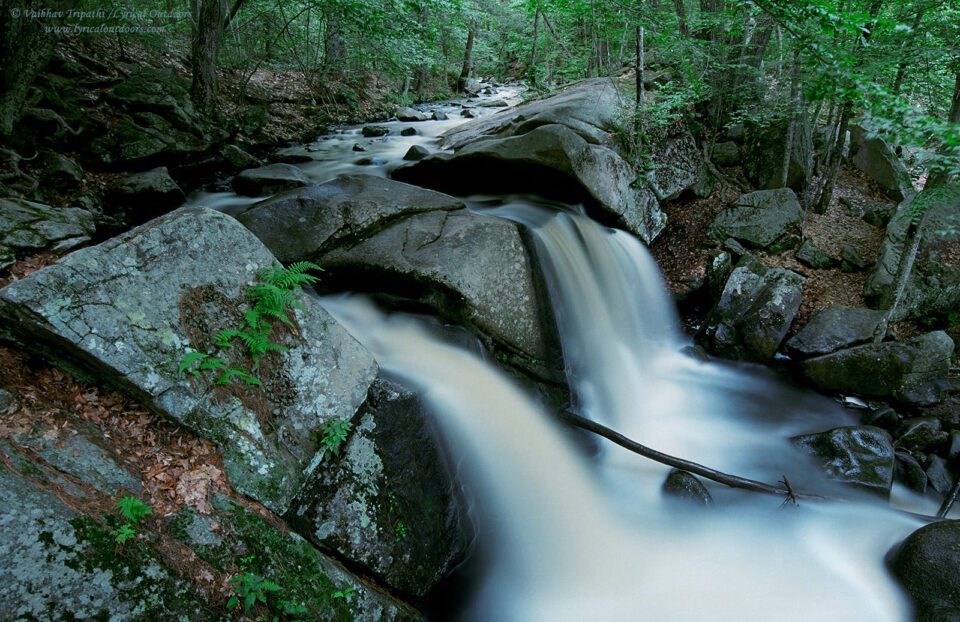 In addition to light and weather, celestial spectacles also photograph very well close to home, especially for people who are unable to travel to an exotic location specifically for such an event. Making pictures of a blue moons, lunar eclipses, planet alignments, comets etc. require careful planning. Familiarity of the location lets you envision the final image beforehand and then all it takes is an easy drive, setting up a tripod and tripping the shutter.