This may not help anyone's photography much but I recently had the opportunity to enjoy a childhood fantasy by driving the car from the 80s TV show Knight Rider (yes, I really am that sad). Obviously I took my camera with me to get some shots and I thought I might share some ideas about photographing cars.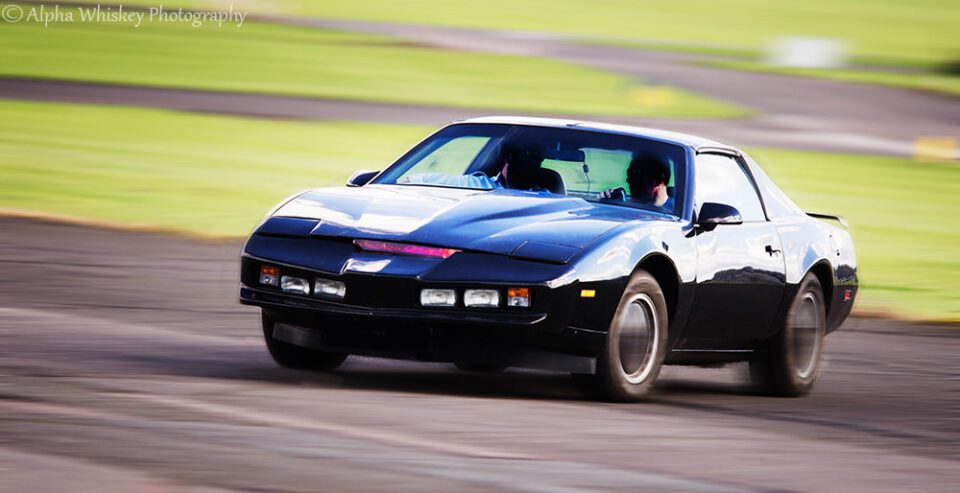 I had a limited time in which to shoot as there were others waiting to drive the car, so I did my best to capture as much as I could. I have also included images of other cars that I have photographed in the past to illustrate this article. Anyway, seeing that light was aplenty I was able to keep my ISO at a minimum while I merely chose the angles from which to shoot.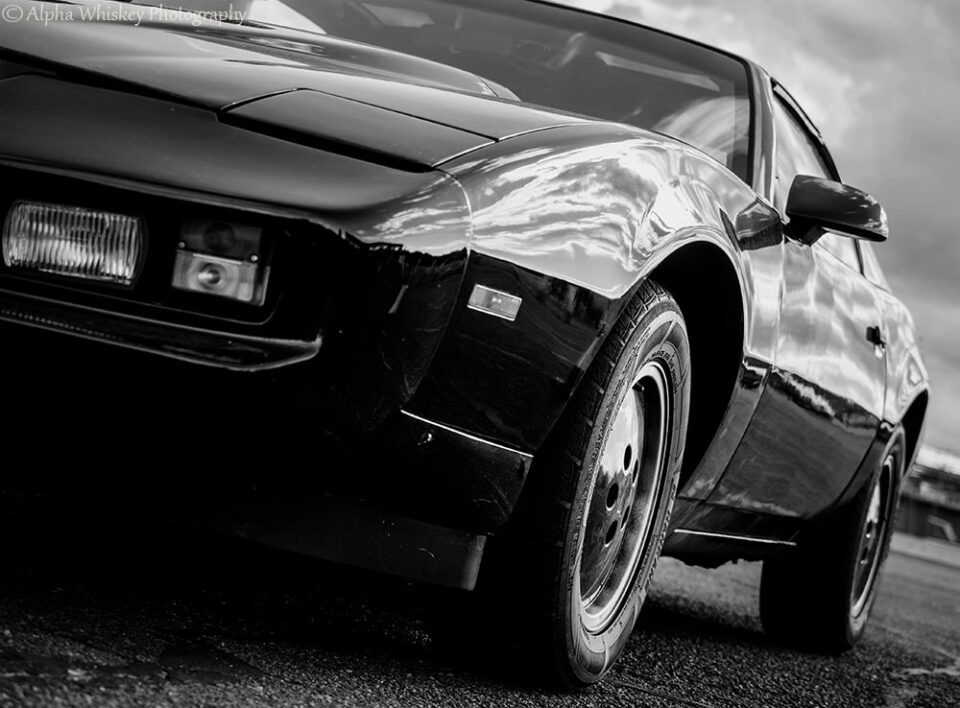 Bright sunlight can be a harsh light to shoot in so I chose angles that filled the frame with the car or that placed the car against the sky. In those shots I dialled down my exposure compensation from between 0.3 to 0.7 and also exposed for the sky. As good as the dynamic range of my Olympus is, this ensured that I retained plenty of sky detail while enabling me to brighten the car (if I wanted to) in post. In some cases I liked the having the outline of the car in shadow. I also wanted to use the sun to capture its rays over the car. For this shot below I got myself into a low position around the vehicle and manually dialled an aperture of around F/14. I have found that a narrow aperture really helps to bring out the suns rays across whatever I happen to be shooting. And, no, I personally don't mind the flare.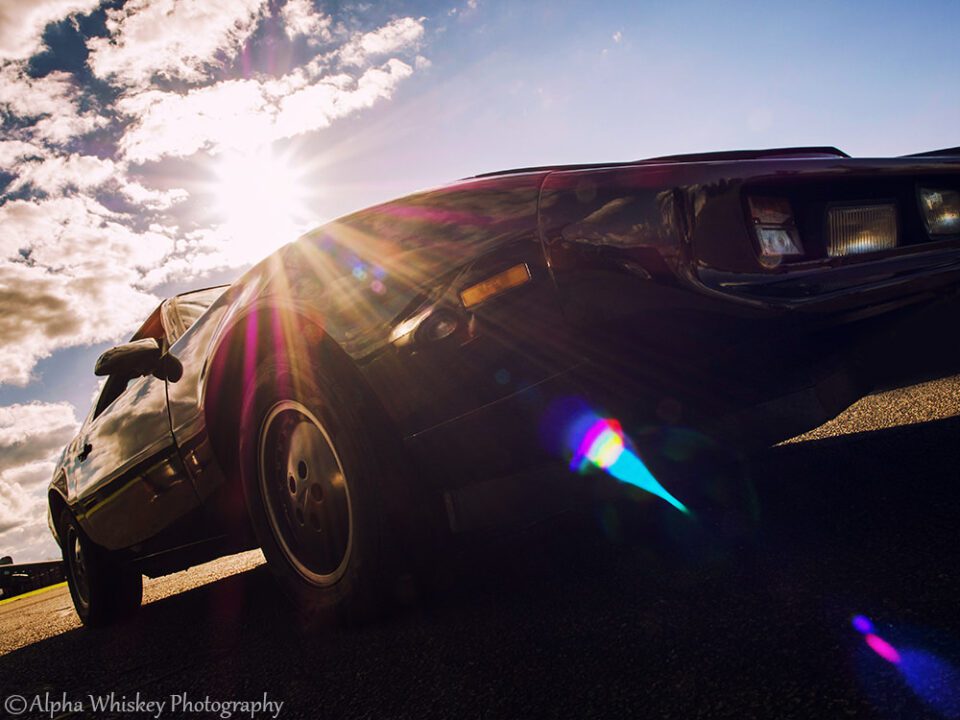 Having a bright and cloudy sky with high contrasts and hard light naturally invites a black and white rendition, and I took a few shots knowing that they could be treated to B+W in post. This really brought out the contrast between the black of the car and the whites of the clouds. In my humble view, if the clouds were not present, I don't think that the images would have been as balanced.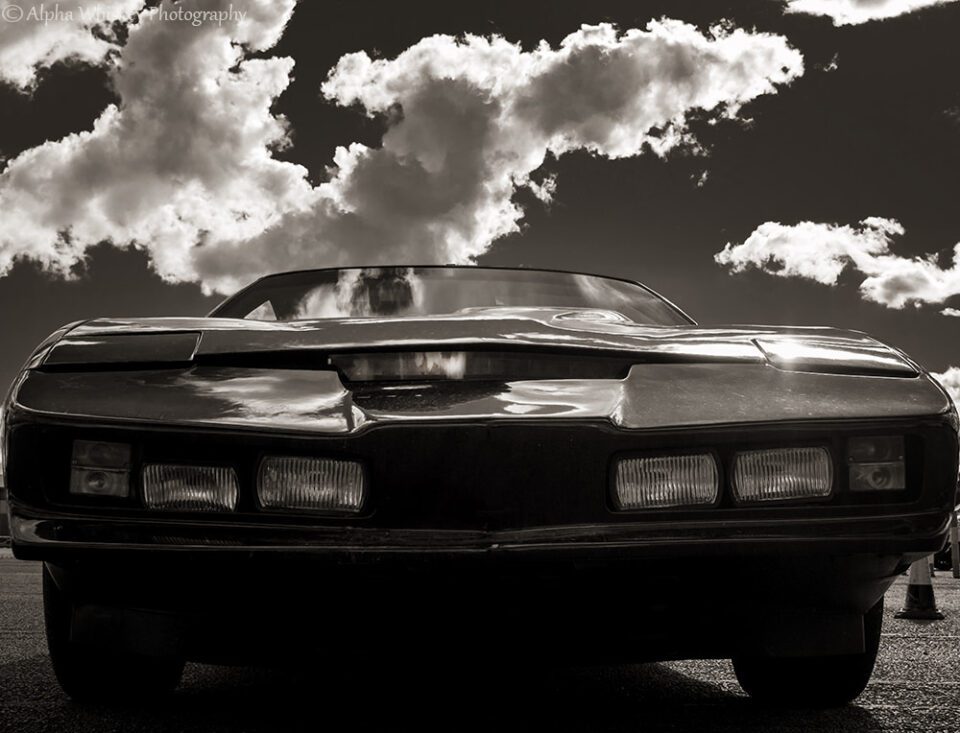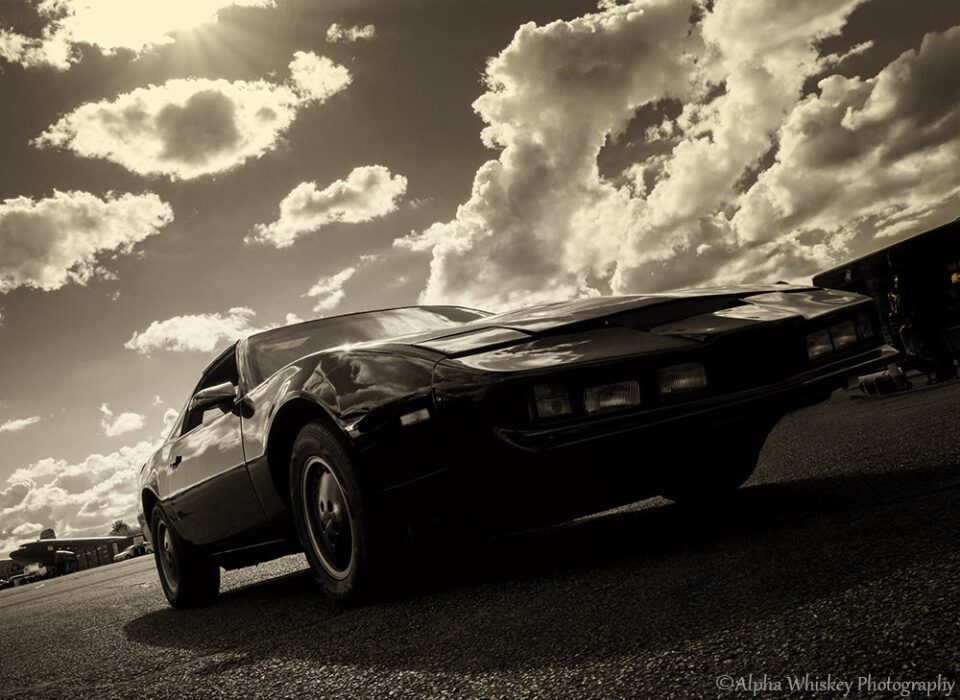 I suppose it depends on the car but I find that low angles always make an already impressive car even more so, giving it an imposing and dominating look. Many people would advocate using an ultra-wide angle lens to accentuate this effect but I find that the resulting distortion is not to my taste. I think I'm weaning myself off ultra-wide lenses, but that's an article for another time. Most of these shots were taken with the Olympus 12-40mm F/2.8 (24-80mm FF equivalent) which was wide enough for me.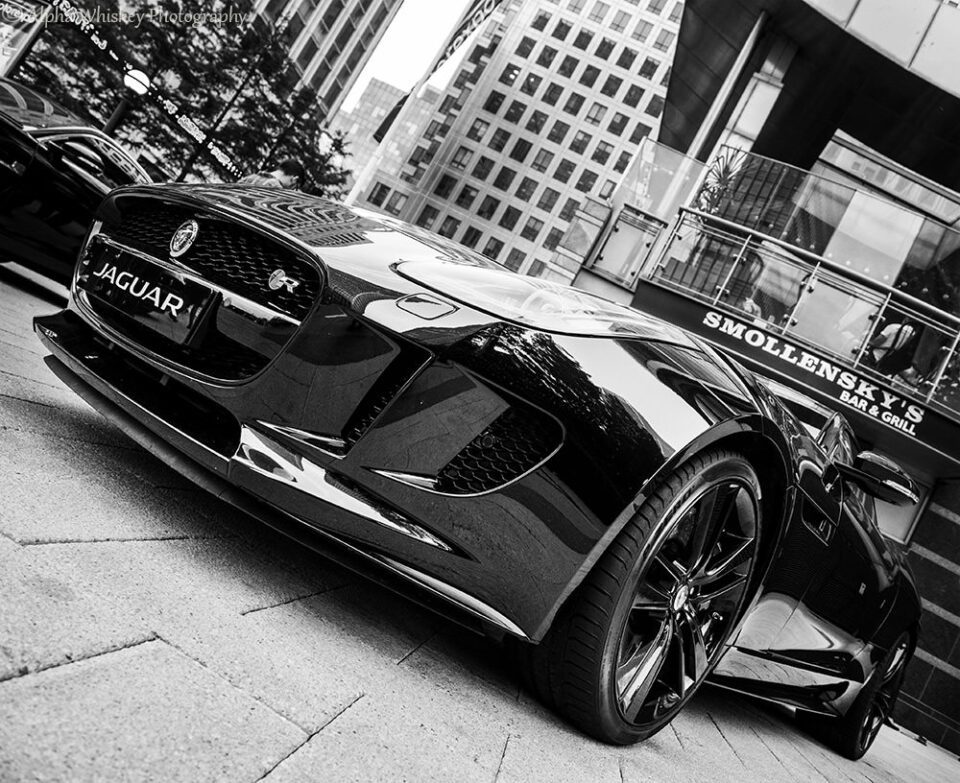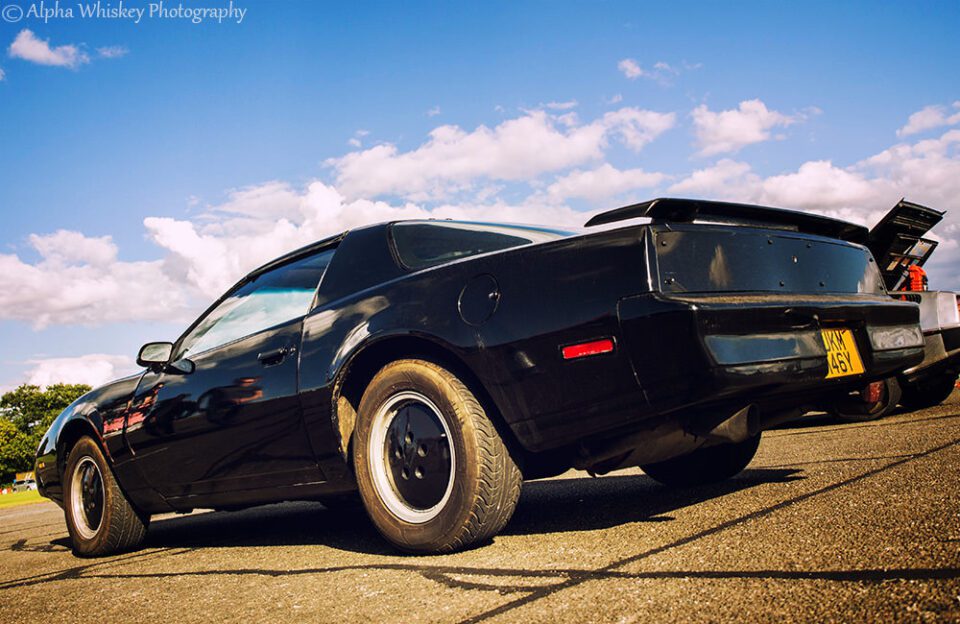 Lighting is the major factor in how your car shots are rendered, I think, and you can either use natural or artificial light. Artificial lighting can be creatively used to evoke a sultry or mysterious mood, or to highlight certain lines and angles on the car. Professional photographers will often use light in this way to shoot cars within a studio.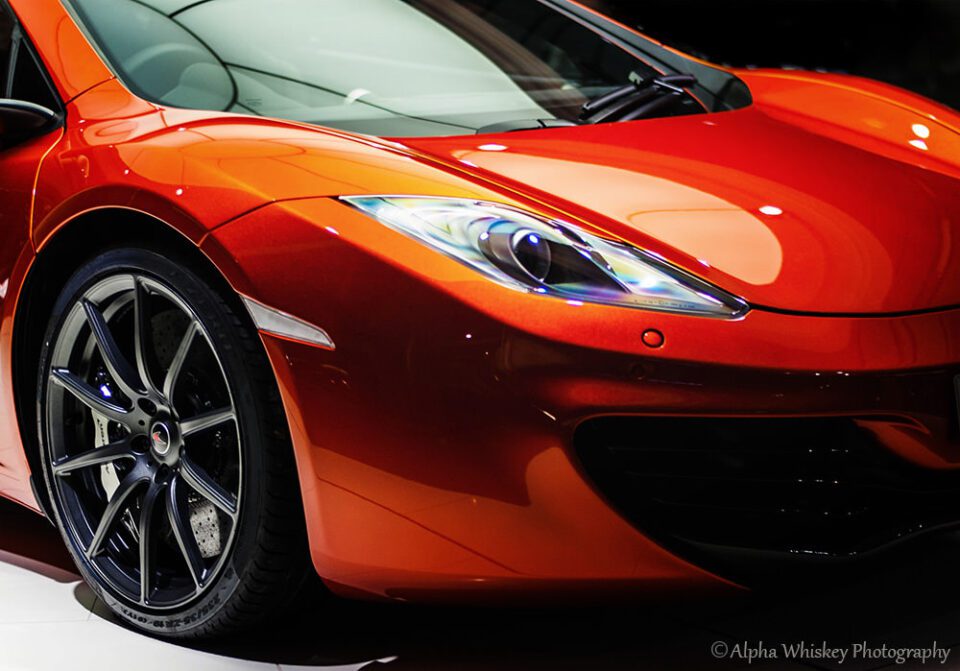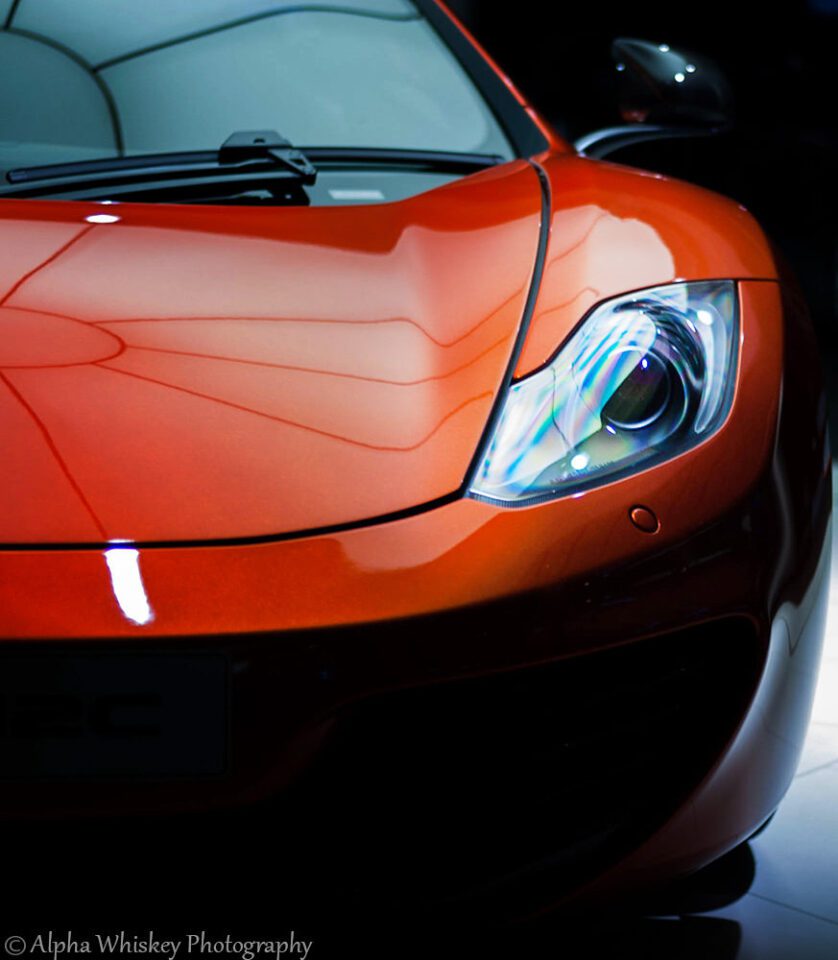 Alternatively, you may use the available light outdoors to your advantage. In the shot below, for example, I crouched low to exploit a fabulous sunset on the Isle Of Man over my friend's car. I took several shots at various settings, but decided to create this HDR composite. My friend kindly took some direction from me, e.g. to turn the front wheel – this gave the car a less static appearance. The image is perhaps a little garish but Saab liked it enough to publish it in their monthly magazine.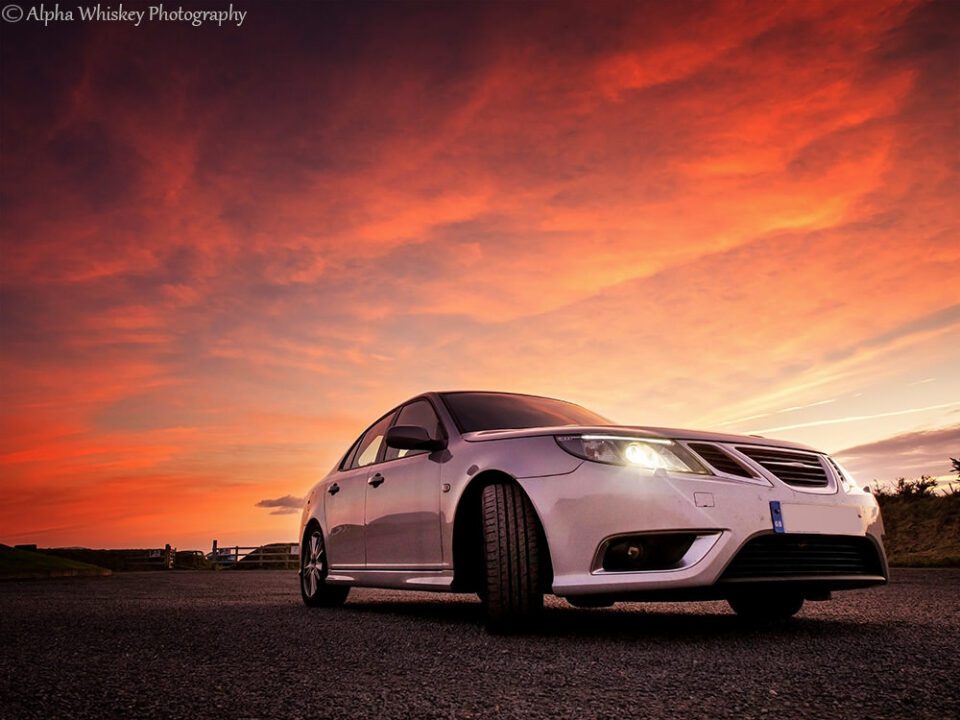 Cars are always laden with great lines and geometry, so make use of them by filling the frame with the car's shape and angles.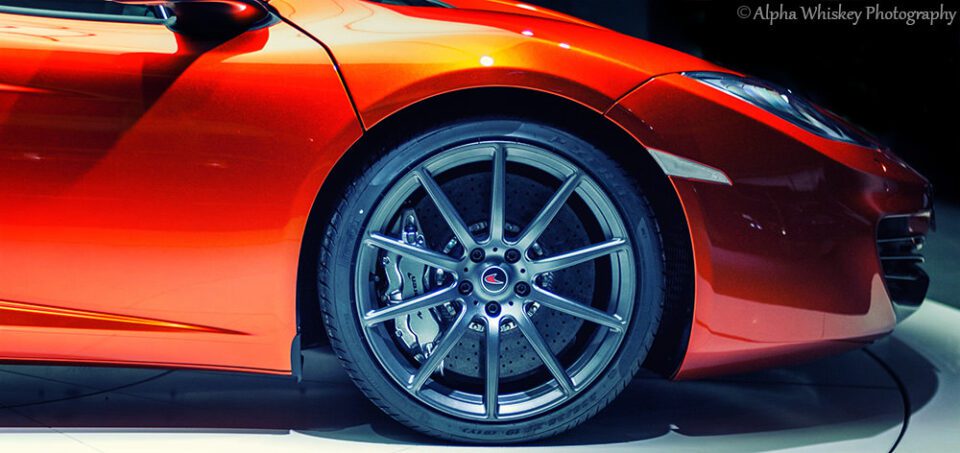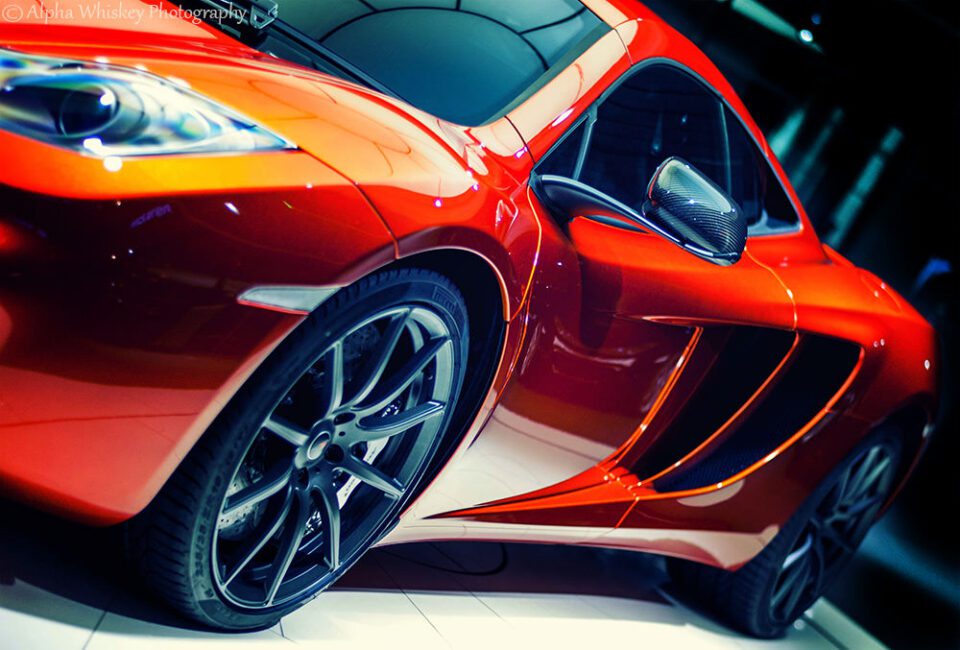 Lastly, there's no rule that says you must photograph the car in its entirety so feel free to focus on individual details like wheel hubs or insignias, or even the interiors. Reflections in the bodywork can give a more abstract or interesting image.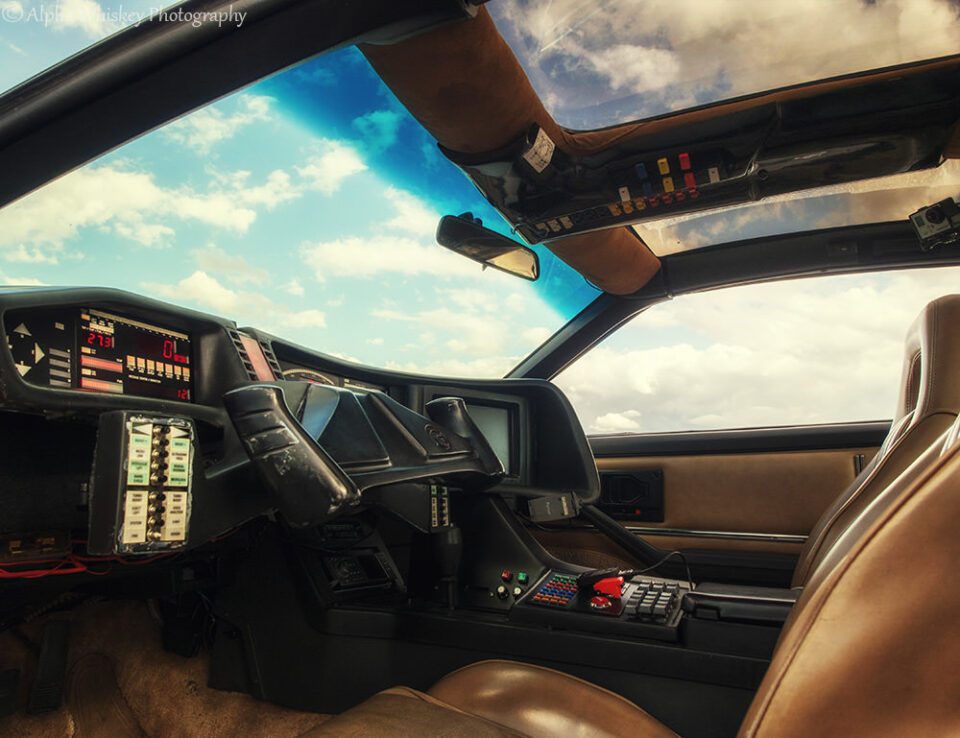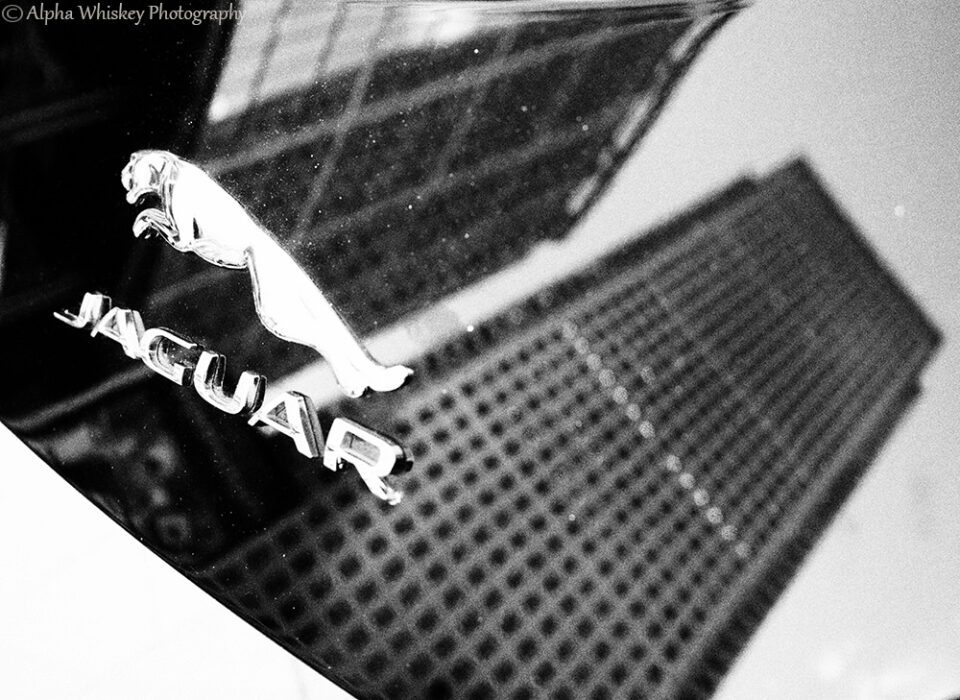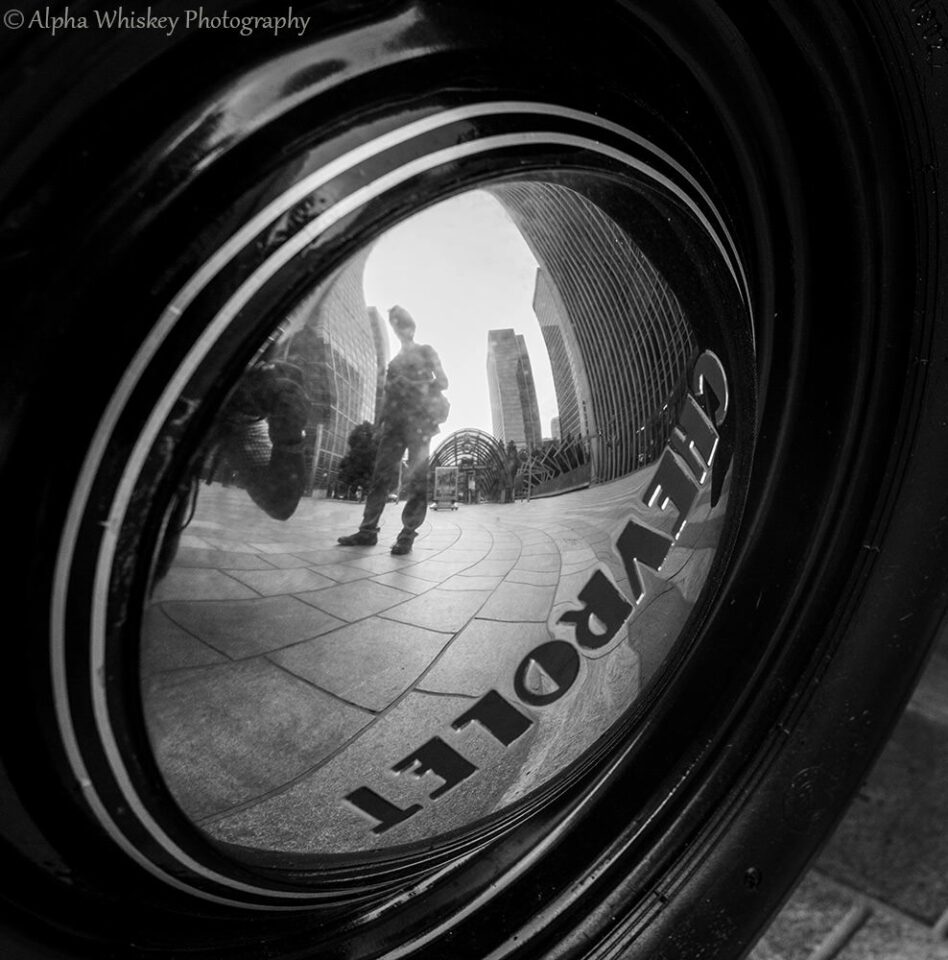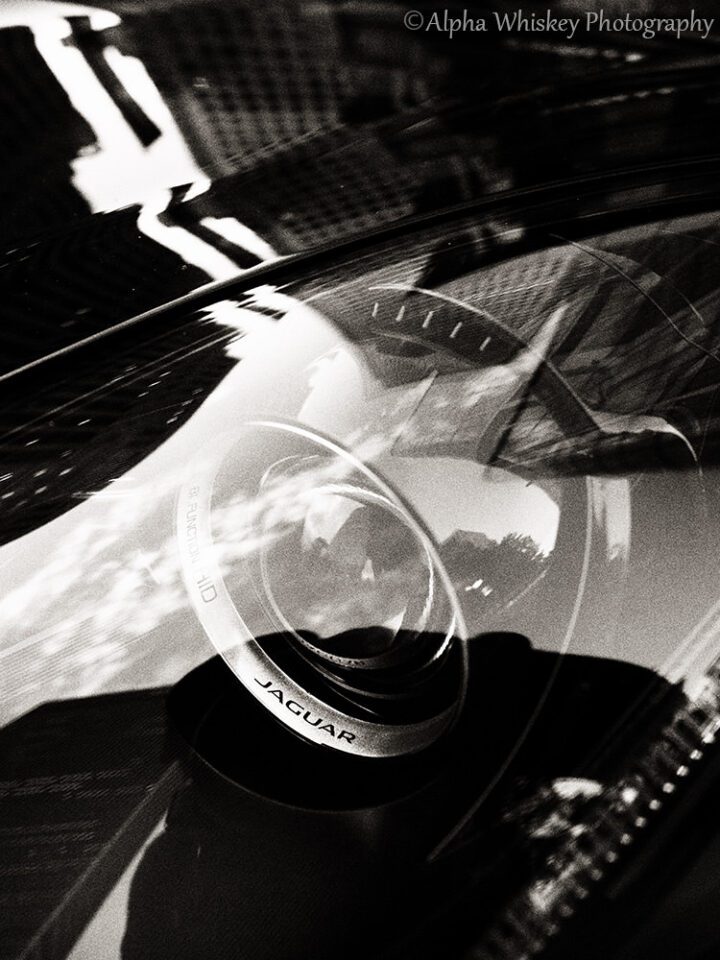 Well, obviously I'm no expert in photographing cars but I just wanted to share some thoughts here. Feel free to add your own suggestions in the comments section.